Colorful Colorado is full of fun things to do year round. Below is a list of all the activities on this site, from summer to winter and spring to fall. Group by attractions, entertainment and recreation.
Guide to Activities in Colorado
Colorado is a unique state of contrasts. At times you can go Rocky Mountain skiing in the morning and Front Range golfing in the afternoon. No matter the season, you'll find things to do, whether summer, winter, spring or fall.
When most people think of Colorado, they envision, snow-capped peaks and hordes of skiers taking to the slopes. In reality, this is true and an awesome reason to live and visit. But it's only a small fraction of what Colorado offers, even in the winter.
From natural hot springs bubbling up from hundreds of feet below the earth to splashing waterfalls pouring hundreds of feet down, the Rockies got it. Every one of the seasons is a remarkable time to play in the Wild West. Treat yourself to a winter tubing and ice skating, and then go river tubing and zipling in the summer.
Front Range towns such as Denver and Colorado Springs offer a great starting point to acclimatize to Colorado's higher elevation. Once ready Colorado is your oyster, venture out and have fun. There's a vast playground of striking contrasts, depending on where you go.
Featured activities blog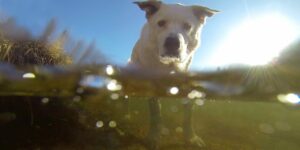 Taking Colorado by Four Paws (and a Leash) – The bountiful beauties of this awe-inspiring state were practically made to be explored with a dog bounding along by your side. Rover.com even named Denver the most dog-friendly city in America…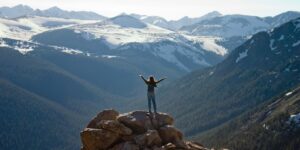 Save these Days: Free Colorado Attractions – There are a lot of free things you can do in a state like Colorado. You can camp under the brightest stars or hike up the highest peak, without ever dropping a dime. And if you remember these dates…
Winter only activities
During the cold, snowy times, a plethora of activities exist to those adventurousness enough to try them. Winter fun typically lasts from November to mid April, though a few ski resorts open in October and stay open as late as June or July in some years.
It's a long, epic season for those powder hounds. Even in the summer, some folks hike up to places like Saint Mary's Glacier, just to get one last turn in. Others can't wait for the snow to be gone!
This season go snowcat skiing on the powder and snow tubing down a slick hill. When it's finished head to apres-ski for cocoa and s'mores, or beers and burgers. Take wintertime slowly in Colorado, it's charming.
Featured winter blog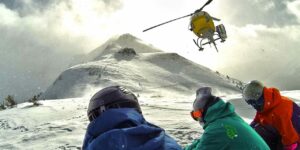 9 Extraordinary Ways To Experience Colorado's Winter – Colorado is blessed with enough fleecy snow to make even Elsa jealous! Admiring the winter holiday is easy when there are many traditional winter activities to indulge…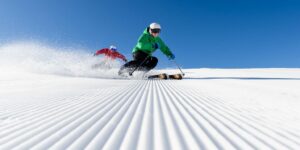 8 Tips for Staying Comfortable on the Ski Slopes – Skiing can and should be an incredible experience. You get to spend time surrounded by the beauty of nature, gliding effortlessly down snowy slopes, enjoying the company of friends and family…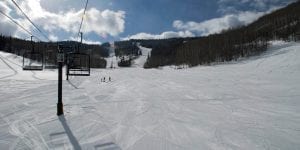 Take on Winter on the Western Slope! – The Colorado Western Slope boasts a gorgeous winter wonderland filled with challenging and exciting activities for the avid sport enthusiast. Ski, skate, sled and swim all season long. Each of the counties…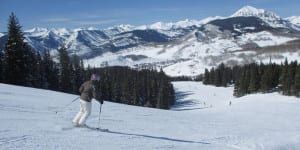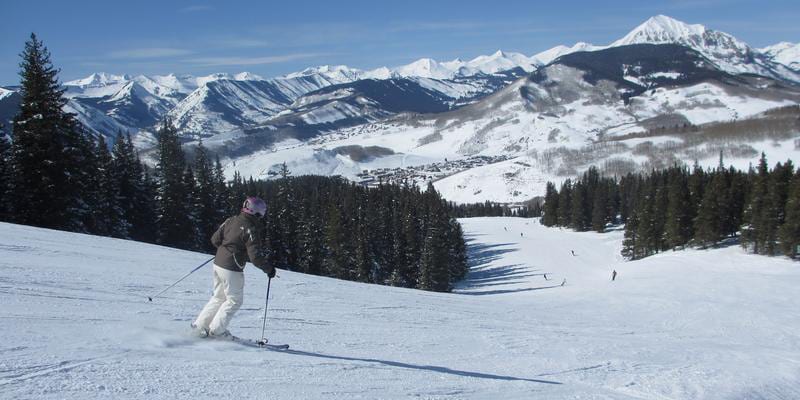 Colorado Winter Vacation Ideas – Winter is an exciting time in Colorado. Most snow sports are available across the Rockies and in many mountain towns. The destinations below feature nearby towns, skiing, hot springs, tubing and ice skating…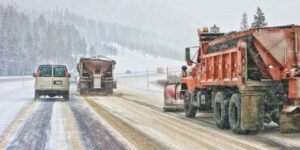 11 Winter Driving Tips for Colorado's Rockies – Driving during tough winter conditions in Colorado is tricky, so to curtail those risks as much as you can, follow these eleven trips for safe driving. You'll avoid a host of problems if you have your car winterized…
Summer & year round activities
When spring rolls around, warm weather activities emerge. A typical Colorado summer kicks off well before Memorial Day, especially at the Mile High elevation. Snow is long gone from the mind by April and the attitudes shift. Rafting season kicks off with the melting spring snow and by May Coloradans are camping in the Rockies.
And then there are things to do all year, no matter the season or temperature. Biking, hiking, fishing and golfing all can be found in lower elevation places, such as Denver or Grand Junction, thanks to Colorado's varying topography. It's truly remarkable to enjoy a blizzard in the High Country one day and a sunny, 60 degree day peddling around Garden of the Gods the next.
Remember to start your summer fun early, why wait for the crowds. Head out late April, early May for the quiet camping and rushing waterfalls. And go a week later than everyone else. Extend your non-snow adventures into October with scenic drives to see the autumn colors.
Featured summer & year round blog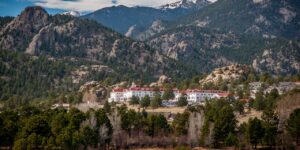 3 Quirky, Uniquely Colorado Attractions That You'll Remember Long After Your Visit – Colorado is full of wacky, unique things to do. These one-of-a-kind attractions can only be found here! Pack up the car and get to road-tripping. Any place as large as Colorado…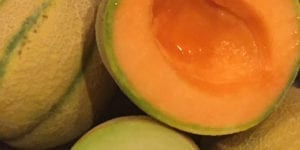 Taste these 11 Authentic Colorado Food Staples – Food is the road to soul satisfaction. And when you're in a delicious destination like Colorado, there are many quirky culinary adventures to try. With rocky hills and sweeping plains, one can fairly say…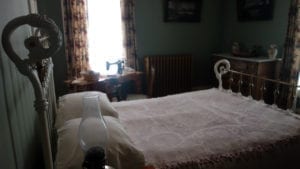 8 Spooky Haunted Places in Colorado – Haunted and spooky places are located all around the world. However, one place that offers some great paranormal activity is Colorado. If you are into traveling to Colorado for the sake of all the spookiest places it has on offer…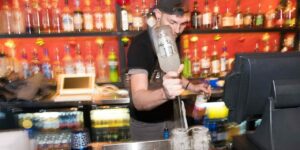 3 Pub Crawl Tours to Experience While in Denver – Denver is a unique city that is equal parts metropolitan, historical, and active. That's why Denver's pub crawls are as different and distinguished as its citizens. There's a crawl for every type of explorer…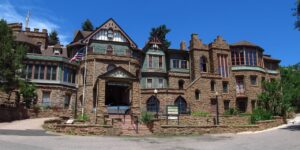 6 Captivating Colorado Castles – Who knew that Colorado had so many castles? A day trip touring the myriad of enchanting Colorado Castles is a chance to experience the royalty and grandeur of the late 1800s. Love architectural variety…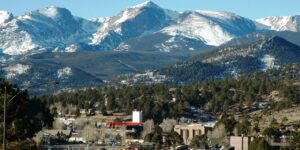 Adventure All Year in Estes Park – Many head to Colorado Springs to hike the trails when warm weather finally hits, and even more take to the slopes of Aspen and Vail during the winter. Estes Park, however, is just one of those perfect destinations where…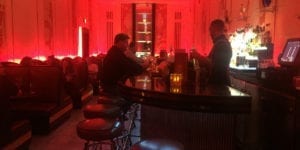 11 Denver Speakeasies & Hidden Bars – Craft cocktails have flourished in Denver over the last few years, and there's no better place to sip on one than a dimly lit speakeasy. Luckily, there are quite a few of these hidden gems to choose from…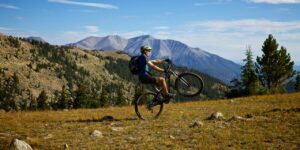 Colorado's 8 Best Mountain Biking Trails – Colorado has so many places that mountain bikers enjoy riding in and absolutely love it. There are some really interesting trails to choose from and you can be confused on which one to explore…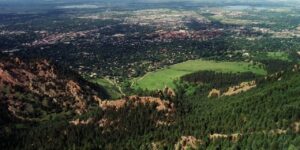 11 of Boulder's Greatest Hiking Trails – Adventurous lifestyle has a close association with Boulder, Colorado. It's surrounded by 120 miles long of lush green trails from where the Rocky Mountains range can be viewed clearly. Boulder is a 'heaven on Earth' for anyone who love cycling, mountain climbing and…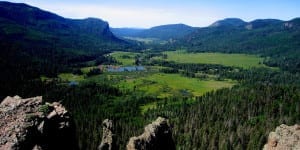 5 Amazing Adventures in Archuleta County – Archuleta County is as breathtakingly beautiful as it is historically rich. While sipping wine in the riverside hot springs today, true tales from Pagosa's Wild West past seem surreal. The Anasazi maintained…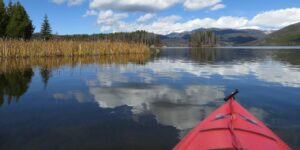 11 Best Places to Kayak in Colorado – While Colorado is best known for its mountains, there are plenty of beautiful lakes and rivers where you can go kayaking. If you're looking for more than just views, and also a little excitement, then you'll be able to find that…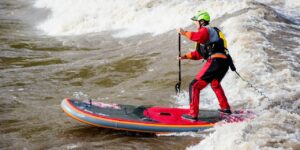 7 Fun Places to Stand Up Paddleboat – Stand Up Paddle-boarding is becoming an increasingly popular water based activity, especially in coastal areas. But you needn't move to California, bleach your teeth and boast a bikini tan-line to enjoy paddle-boarding…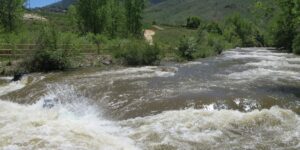 Tubing the Mighty Clear Creek in Golden – Tubing the Clear Creek Whitewater Park is one of Jeff Co's biggest summer attractions. There are several man-made features to ensure whitewater and big waves. The water generally warms up and calms down…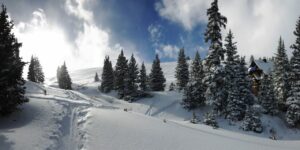 Adventure Year Round to a 10th Mountain Backcountry Hut – Plan your next mountain adventure with the 10th Mountain Division Hut Association. Choose from 34 backcountry huts connected by over 350 miles of trails accessible to hikers, mountain bikers…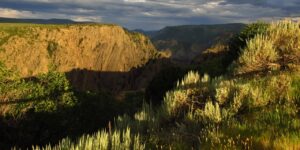 6 Best Places to Visit in Colorado for Newcomers – Colorado is a wonderful place that inspires travelers with great landscapes and natural glamour. The region is stunning with a diversification that ranges from great peaks to rotating hills, brooks…
Sort activities by attractions, entertainment and recreation. Continue with our blog…