Explore the history of Colorado, from ancient civilizations and artifacts, to dinosaurs that once roamed the land.
Guide to Archeological Areas in Colorado
From dinosaur fossils to Ancient Puebloan ruins, Colorado has rich history to explore on its surface and hidden beneath the ground. Head southwest for the best evidence of American Indian culture in the state.
Featured archeological areas blog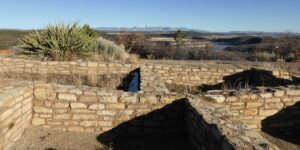 5 Museums of Mesa Verde Country – Southwestern Colorado is rich in archaeology and American Indian culture. The museums in this remote corner of the state preserve the story behind these sites. A light-filled structure of stone and glass, the Mesa Verde…
Some archeological related activities