Upper Chicago Basin in La Plata County. Photo: Mouser Williams
La Plata County's seat and largest town is Durango, which is home to an impressive historic district. The Durango & Silverton Narrow Gauge Railroad also departs from town year round. The county had an estimated population of 53,284 in 2013.
Named for the La Plata River and the La Plata Mountains (la plata is Spanish for "silver"), this county is home to the San Juan National Forest, the Weminuche Wilderness, the Colorado Trail, and the San Juan Skyway National Scenic Byway.
Visit the La Plata County Government website.
County Towns
Adjacent Counties
Special Events
Featured La Plata County blog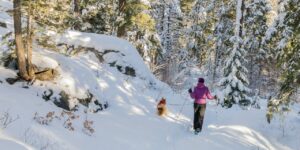 Snowshoeing Vallecito Creek Trail, The Weminuche Wilderness – You don't have to give up hiking or long walks in the woods just because there's a foot or two of snow outside. In fact, having a foot or two of snow is a great opportunity to experience the quiet beauty of a landscape…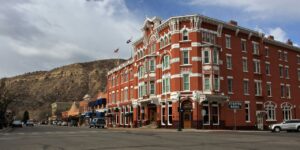 Top 12 cool and unusual hotels in Durango – Wild West Durango is home to a world famous narrow gauge railroad that attracts visitors from around the world. Along with three ski areas of mixed sizes and wonderful outdoor recreation, there's a slew of great hotels serving these travelers…
Read all our posts tagged La Plata County.