Colorado currently has 271 active incorporated municipalities, of which 196 are towns, 73 are cities and 2 are consolidated city and county governments. On top of that, there are numerous unincorporated communities spread across the state. Read our towns blog.
A | B | C | D | E | F | G | H | I | J | K | L | M | N | O | P | Q | R | S | T | U | V | W | X | Y | Z
Browse by Colorado Counties.
A
Alamosa
Allenspark
Alma
Almont
Antonito
Arapahoe
Arboles
Arvada
Aspen
Aspen Park
Ault
Aurora
Avon
B
Bailey
Basalt
Bayfield
Beaver Creek
Bedrock
Bellvue
Berthoud
Black Hawk
Blanca
Bond
Boulder
Breckenridge
Briggsdale
Brighton
Broomfield
Brush
Buena Vista
C
Cahone
Calhan
Cañon City
Carbondale
Cascade
Castle Pines
Castle Rock
Cathedral
Cedaredge
Centennial
Center
Central City
Chama
Cheyenne Wells
Chipita Park
Cimarron
Clark
Climax
Coal Creek
Collbran
Colorado City
Colorado Springs
Como
Commerce City
Conifer
Copper Mountain
Cortez
Cuchara
Craig
Crawford
Creede
Crestone
Crested Butte
Cripple Creek
Crowley
Crystola
D
Dacono
Deckers
Del Norte
Delta
Denver
Dillon
Dinosaur
Divide
Dolores
Dotsero
Downieville
Dove Creek
Dumont
Durango
E
Eckley
Eads
Eagle
Eagle-Vail
Eaton
Edgewater
Edwards
El Jebel
Empire
Erie
Estes Park
Evans
Evergreen
F
Fairplay
Federal Heights
Firestone
Florence
Florissant
Fort Carson
Fort Collins
Fort Garland
Fort Lupton
Fort Morgan
Fountain
Franktown
Fraser
Frederick
Frisco
Fruita
G
Garden City
Gateway
Georgetown
Gilcrest
Glendale
Glenwood Springs
Golden
Goodrich
Granby
Grand Junction
Grand Lake
Granite
Grant
Greeley
Green Mountain Falls
Greenwood Village
Grover
Gunnison
Gypsum

H
Hahns Peak
Hartsel
Hayden
Henderson
Henson
Highlands Ranch
Hillrose
Hot Sulphur Springs
Hotchkiss
Hoyt
Hudson
I
Idaho Springs
Idalia
Idledale
Ignacio
J
Jamestown
Jefferson
Johnson Village
Johnstown
Julesburg
K
Keenesburg
Kersey
Keystone
Kit Carson
Kittredge
Kremmling
L

La Jara
La Junta
La Veta
Lafayette
​Lake City
Lake George
Lakewood
Lamar
Larkspur
Las Animas
LaSalle
Lawson
Leadville
Limon
Littleton
Lochbuie
Log Lane Village
Lone Tree
Longmont
Louisville
Loveland
Lyons

M
Manassa
Mancos
Manitou Springs
Marble
Mead
Meeker
Merino
Mesa
Milliken
Minturn
Moffat
Monte Vista
Montrose
Monument
Morrison
Mountain Village
N
Nathrop
Naturita
Nederland​
New Castle
Northglenn
Norwood
Nucla
Nunn
O
Oak Creek
Olathe
Olney Springs
Old Colorado City
Ophir
Orchard
Orchard City
Ordway
Ouray
Ovid
P
Pagosa Springs
Palisade
Palmer Lake
Paonia
Parachute
Paradox
Parker
Parshall
Penrose
Piedra
Pierce
Pine
Pine Junction
Pinecliffe
Pitkin
Placerville
Platteville
Poncha Springs
Pueblo
R
Radium
Ramah
Rangely
Raymer
Red Cliff
Redstone
Redvale
Rico
Ridgway
Rifle
Rocky Ford
Rollinsville
Romeo
Roxborough Park
Rye
S
Saguache
Saint Mary's
Salida
San Luis
Sanford
Sargeants
Sawpit
Sedalia
Sedgwick
Severance
Silver Cliff
Silver Plume
Silverthorne
Silverton
Snowmass Village
Snyder
South Fork
South Park
Springfield
Strasburg
Steamboat Springs
Sterling
Sugar City

T
Tabernash
Telluride
Thornton
Tincup
Trinidad
Twin Lakes
U
Uravan
V
Vail
Victor
Villa Grove
Virginia Dale
W
Walden
Walsenburg
Ward
Weldona
Westcliffe
Westminster
Wetmore
Wheat Ridge
Whitewater
Wiggins
Wild Horse
Windsor
Winter Park
Wolcott
Wondervu
Woodland Park
Wray
Guide to Towns in Colorado
Colorado towns have a lot to offer to visitors as well as residents. Each one has its own unique history and attractions. You'll be able to entertain the whole family. When you travel around the state you'll be sure to discover things you never knew about different local towns.
Some towns get more attention than others, but fun can be found nearly anywhere. From the Rockies to the Plains, Colorado is one of the most diverse states with a feeling of 'there's always something to see'. An abundance of colorful towns are interconnected by equally scenic highways.
Many of the towns in Colorado were originally founded as mining towns. Some have since dissolved away into ghost towns and others have evolved into large tourists destinations now focused on recreation.
Colorado's capital city, Denver, boasts a population of over 650,000 residents and one of the most relaxed cultures around. It's a booming metropolitan, with new construction all over and new Denverites arriving daily.
History of Colorado
Colorado was first inhabited by Native Americans over 13,000 years ago. The first Europeans to visit the region were Spanish conquistadors. Colorado means "the color red" in Spanish and was named after the Colorado River's red appearance.
In 1706 Juan de Ulibarri claimed the territory of Colorado. In 1846 the United States went to war with Mexico and Mexico was forced to give up their Northern territories in 1848. This opened the Southern Rocky Mountains to American settlement, including what is now the lower part of Colorado.
People searching for gold in 1849 and 1850 were led to the Rocky Mountains. Because of the Gold Rush the territory was organized in 1859 and new towns began to form. These gold seekers were called the Fifty-Niners and often ran into the original inhabitants, the Native Americans.
These interactions were sometimes sour and led to the Colorado War between the United States and Native Americans, from 1863-1865. The United States won the war and took over. Colorado was admitted to the Union as a state on August 1, 1876, making it the 38th state. It was the first state in the Union to grant women the right to vote in 1893. In 1887 Aspen was the first town to provide electricity to all its residents.
Denver is the capital and largest city of Colorado. It was where the first pieces of gold were found in 1858. It was founded because of the gold rush. In the first few years after Denver was established it was destroyed twice, once by fire and once by flooding. It was named Denver after Kansas Territorial Governor James Denver.
Following the gold rush was the the Colorado Silver Boom in 1879. Silver had been discovered in Leadville. This then lead to coal mining. This was very dangerous and resulted in over 1700 deaths between 1884 and 1914. In 1980 coal mining production in Colorado was at its greatest as the United States became more dependent on energy resources at home rather than overseas.
Ten Largest Cities in Colorado
(all happen to be on the Front Range)
Featured town blog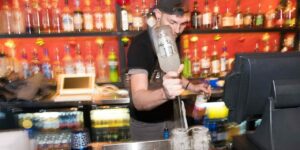 3 Pub Crawl Tours to Experience While in Denver – Denver is a unique city that is equal parts metropolitan, historical, and active. That's why Denver's pub crawls are as different and distinguished as its citizens. There's a crawl for every type of explorer…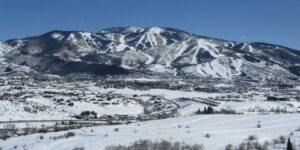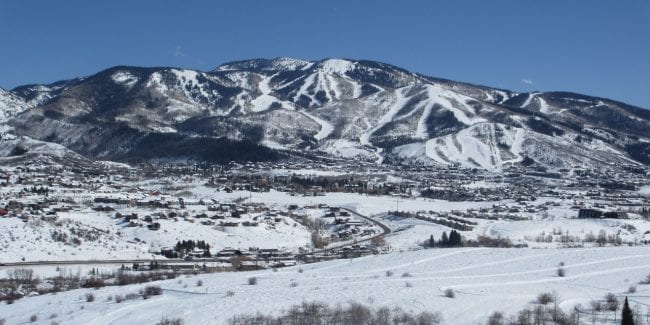 8 Best Ski Towns In Colorado – Epic skiing is synonymous with the Colorado Rockies. And with that comes iconic ski towns. Most of Colorado's resort towns grew into their role after years as mining campings. These are the best ski towns in the state…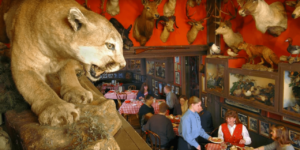 Top 10 Must-Try Denver Restaurants – Colorado is well-known for its majestic mountaintops, powdery snow, 300 days of sunshine, and general outdoorsy vibe. But another growing trend in Colorado is its food scene. Beyond authentic mountain…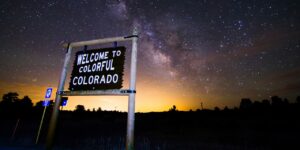 5 Things You Probably Didn't Know about Colorado – Colorado has gained in popularity recently due to the fact that it was one of the first states in the country to legalize marijuana for medicinal purposes. There is a lot more to the state and its beauty than just legal weed…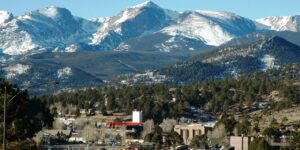 Adventure All Year in Estes Park – Many head to Colorado Springs to hike the trails when warm weather finally hits, and even more take to the slopes of Aspen and Vail during the winter. Estes Park, however, is just one of those perfect destinations where…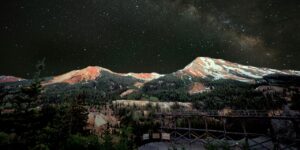 Adapting to Colorado's Contrasting Climate – The Centennial State enjoys sunny weather virtually all year round. While it does have its cold winters, they are significantly better with sun, and summers are usually marked with low humidity…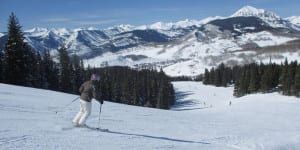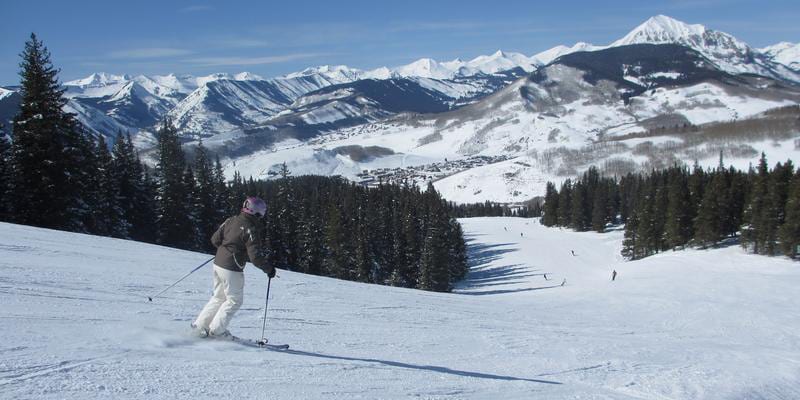 Colorado Winter Vacation Ideas – Winter is an exciting time in Colorado. Most snow sports are available across the Rockies and in many mountain towns. The destinations below feature nearby towns, skiing, hot springs, tubing and ice skating…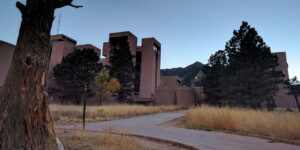 Visionary Bio-Architectural Spaces in Colorado – There are many gems that make Colorado a state that blends contrasting forces of nature and human development is a way that works. With rugged natural landscapes and high altitude living…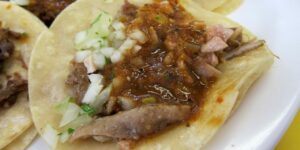 Denver's 10 Best Southwestern Cuisine – Denver isn't necessarily one of those cities that comes to mind immediately when you're thinking of top-notch dining, but within the past decade, there's been a number of eateries that have aligned with town favorites…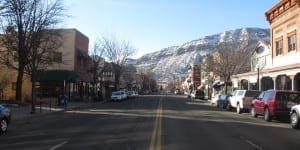 Walk Down Historic Downtown Durango – Durango is one of the largest of the Colorado mountain towns, located in the Southwest, not far from the New Mexico border. It's fairly secluded, with not much around but the beautiful alpine scenery…
Browse activities, events or continue with our blog…