Secluded just sixteen miles west of Boulder, Nederland is a unique town with a laid-back attitude. It's home to a number of excellent festivals throughout the year, so Ned's known for having a rich arts scene. The indie music scene is especially popular, with concerts held nearly every week in the summer.
There is a local skate park that's popular in summer, as well as easy access to a number of parks. The James Peak Wilderness, Indian Peaks Forest, Rocky Mountain National Park, and Roosevelt National Forest are all nearby.
Downtown is lined with beautiful shops, boutiques, and restaurants. Wild Mountain Smokehouse has excellent barbecue, beers and happy hour.
History
The town began as a trading post between Ute Indians and European Settlers during the 1850s, and then shortly after became a mining town. Nederland is now known for sports, music, and its absolutely picturesque scenery.
Main Attractions
Barker Reservoir – Nederland's lake sets a gorgeous backdrop to town. It's open to fishing, but not boating.
Eldora Mountain Resort – 680 acres of exciting and affordable skiing.
Recreation
Camping:
Located in the Arapaho National Forest near the old Caribou town site is a dispersed camping area with 11 numbered sites. Take CO Highway 72 west out of Nederland. In nearly a mile from the traffic circle, head west on County Road 126. Follow for 5 miles to Five Points (a 5-way intersection). Numbered sites are located within 1.5 miles of Five Points.
West Magnolia offers free camping and eight miles of multi-use trails. It's located only two miles out of town on Highway 72.
Special Events
Frozen Dead Guy Days – Weekend party in early March, paying tribute to Grandpa Bredo Morstoel, who is cryogenically frozen in town. It's the biggest party of the year, with food, music, a polar bear plunge, and lots of competition, like the coffin races. The New York Times named FDGD in its Top 10 Best Parties of the Winter, alongside the likes of New Orleans' Mardi Gras and Carnival in Rio de Janeiro.
High Peaks Art Festival – Free arts festival held in late June. Live music, local food, art workshops and art shows.
Fourth of July – Begins with a parade down main street, followed by music in Chipeta Park, and concluded by an impressive fireworks show over Barker Reservoir.
NedFest – Mark your calendars for the last weekend of August. It's one of Colorado's largest music festivals with more than a dozen local and national bands. Tickets are required for entrance and they can sell out, so buy early!
Neder-Nederland Race – September 5k and 10k race through town and the surrounding valley. A post-race party is held with food, drinks, and music.
Oktoberfest – 25 mile Mountain Bike "fondo style" event and Bavarian celebration.
Visit the official town website.
Things to do near Nederland
Ghost Towns:
Hot Springs:
National Lands:
Scenic Drives:
Ski Areas:
State Parks:
Towns:
Featured Nederland blog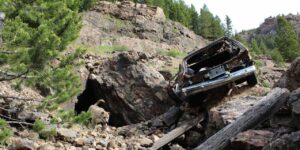 Camping by Moffat Tunnel in Rollinsville – Tucked away in the Roosevelt National Forest, the Moffat Tunnel used to offer trips through the Continental Divide. Now it's widely popular for outdoor recreation, mainly camping, hiking, biking and off-highway-vehicles…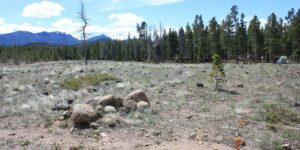 Camping at West Magnolia in Nederland – Situated only a few miles south of Nederland, West Magnolia offers twenty-two free campsites surrounded by gorgeous, high-alpine views. There are eight miles of multi-use trails that are open to hiking…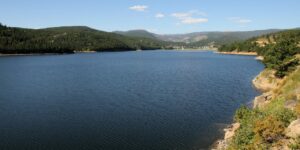 Life Is Better Up In Nederland – With a town motto of "life is better up here", there's good reason to enjoy visiting Nederland at 8,228 feet. It's secluded seventeen miles southwest of Boulder, next to Eldora Ski Resort and the Continental Divide…