Cue up the wine glasses and chili bowls and make merry on January 14th and January 15th at the Estes Park Winter Festival! Enjoy live music, Colorado wine, beer and whiskey, chili and chili cook-offs galore!
Scramble up an outdoor climbing wall with experienced guides to help you make it to the top, test run a fat bike, try a 50 ft. obstacle course or a bungee run. If you like living history presentations, F.O. Stanley and Joel Estes will be making appearances and Estes will be represented in a mini museum. Kids' activities include the Candyland Ice Village, pony rides, a petting zoo, ice bowling and amazing sculptures.
Red, White and Green Chili Events
Celebrate all-things-chili with the People's Choice Chili Cook-Off, a Professional Chili Cook-Off and the Anything Goes Chili Challenge—a competition between the Estes Park Police Department and the Estes Valley Fire Protection District. Police and firefighters will prepare the chili of their choice, vying for the votes of event attendees. The winning team will receive a cash prize. Restaurants and non-profit organizations can also compete for trophies and prizes.
Music on Tap!
Amplified Souls, Saturday, 12:30-2:30pm 

Air Traffic Controllers, Saturday, 3:00-5:00pm 

Dixie Leadfoot, Sunday, 12:30-2:30pm 

Chain Station Sunday, 3:00-5:00pm
Beer, Wine and Whiskey
Whether you like a fine glass of wine, a tasty glass of craft beer or a jigger of whiskey, the Winter Festival offers something for everyone to taste and enjoy. Enjoy samplings from breweries, wineries and distilleries from around Colorado.
Snowy Peaks 
Decadent Saint 
Hunter Moon Meadery 
Miracle Stag Meadery 
Ten Bears Winery 
Vino Passarelli 
Wild Women Winery 
Blue Mountain Vineyards 
Talon Wine Brands 
Black Arts Cellars
Lumpy Ridge Brewery 
Grimm Bros. Brewhouse 
Rock Cut Brewery 
Estes Park Brewery 
Whistle Pig Brewery 
Wild Cider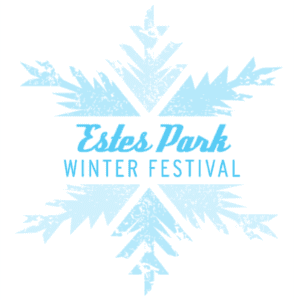 The 7th Annual Estes Park Winter Festival is held indoors on January 14th and January 15th from noon until 5pm at the Estes Park Events Center Pavilion located at 1125 Rooftop Way in Estes Park.
For more information on the festival—a Centennial kick-off event—please visit estes.org/winterfestival or call Barbara Johnson at 970-577-3902. Food and drink tasting tickets for 21 and over are $35; the chili tasting for ages 10 and above is $17 and admission for youth ages 4 to 9 are only $5.