Once a week we throw out a Colorado trivia question. Find out how well you know the Centennial State.
Scroll down to see how you did.
Rare red marble used in the capitol building in Denver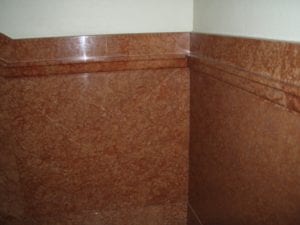 The marble is actually more pink, but I guess red sounded better! The marble was discovered in 1893 in the Beulah Red Marble Quarry and was used extensively for the interior of the capitol building.
It's even rarer now, as the red marble has never been discovered anywhere else. What little supply of the marble was left after the capitol building was used in the McClelland Library and the Pueblo County Courthouse.