Head over to Copper Mountain for this unique 4th of July weekend celebration. The Wanderlust Festival is back for another year in Summit County. It's held for 4 days, from Thursday, July 4 through Sunday, July 7, 2013.
This one-of-a-kind festival combines yoga, music and food, with Copper's idyllic setting and outdoor recreation. Other activities include hiking, biking, rock climbing, rafting and standup paddle-boarding.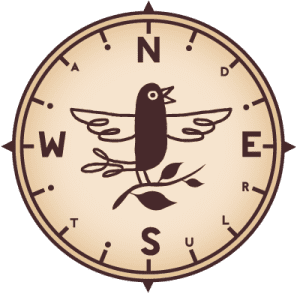 Last minute tickets are $130-$155 for 1 day, $385 for 3 days, $475 for 4 days, and includes access to yoga + other activities, and music. Concerts by themselves are $15-$25.
Lineup
Yoga teachers – Seane Corn, Shiva Rea, Gurmukh, Desiree Rumbaugh
Music acts – Moby (DJ & Acoustic Sets), Quixotic, Caravan Palace, DJ Drez, Hannah Thiem, East Forest, MC Yogi
Speakers – Dr. Mark Hyman, Joel Salatin, Congressman Tim Ryan, and many more
Past Highlights
Local Camping
Copper Mountain – For the 4th of July weekend only, Copper is permitting camping at the resort a 1/2 mile from the village. The fee is high ($108) because it requires you to pay for 4 nights, no matter how many days you stay. Shuttles are provided to/from. More info on the Wanderlands Campground.
Lake Dillon – A large reservoir located only a few miles from Copper. Most spots for the holiday weekend are already reserved. Take I-70 east to Frisco to lake.
Heaton Bay CG – 67 sites, electric & basic, Reservations
Peak One CG – 113 sites, basic, Reservations
Prospector CG – 105 sites, basic, Reservations
Lowry CG – 23 sites, electric & basic, Reservations
Windy Point Group CG – 1 group campground, Reservations
Green Mountain Reservoir – A bit of a hike from Copper (30 miles/45minutes), but campsites are lakeside and first-come, first-serve (except one). Take Highway 70 east to Silverthorne, and then follow for about 16 miles to reservoir.
Cataract Creek CG – 5 sites, non-reservable
Prairie Point CG – 33 sites, non-reservable
McDonald Flats CG – 13 sites, non-reservable
Cow Creek North CG – 15 sites, non-reservable
Cow Creek South CG – 40 sites, basic, Reservations
Elliot Creek CG – 15 sites, non-reservable
Willows CG – 35 sites, non-reservable
Dispersed camping can be found in the White River National Forest, west of the lake. From the north end of the reservoir, go about 3 miles north on US 9 to Spring Creek Rd. Take a left and follow for 7 miles or so until you reach the national forest and camping is allowed.