If you are not on the slopes or in the hot springs, the scenic Steamboat Gondola is an affordable seasonal attraction for all ages to enjoy. Located at the base of the ski resort, the eight-passenger gondola offers a ticketed ride up Mt. Werner with aerial views of the city of Steamboat Springs and the beautiful Yampa Valley.
Shared with skiers and snowboarders, foot passengers can ride the Steamboat Gondola for a fraction of the price of an all-day lift ticket at the resort. Visiting groups will typically sit in their own private aerial car and all adults and children five years and older are required to purchase a ticket to ride.
Annually, the Steamboat Gondola is open for the summer and winter season, typically from mid-June to September and December to April. All year long, gondola hours may vary and operations will pause if weather conditions create an unsafe environment.
Stops and Amenities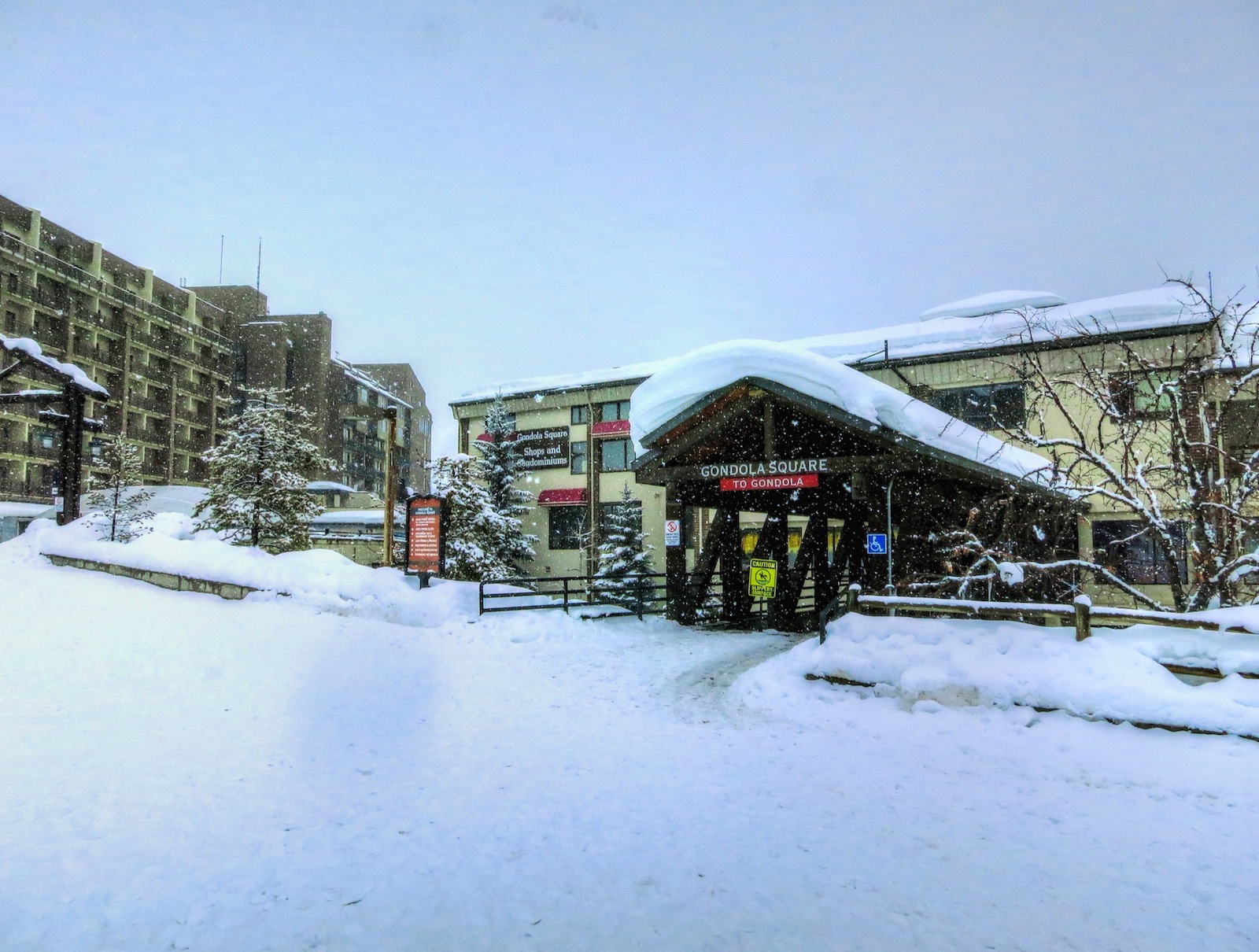 Aptly named, the Steamboat Gondola is located in Gondola Square at 2305 Mt. Werner Circle. Here, the bottom of the lift is surrounded by restaurants, amenities, open spaces, shops, and other things to do before or after your journey.
Simply called "the Gondola," the Boat's most scenic ride is about 2 miles long, rises 2,200 feet, and takes approximately 9 minutes to reach the top. Sitting near 9,000 feet above sea level, visitors will find a full bar, food court, and ample indoor/outdoor seating to enjoy the mid-mountain views.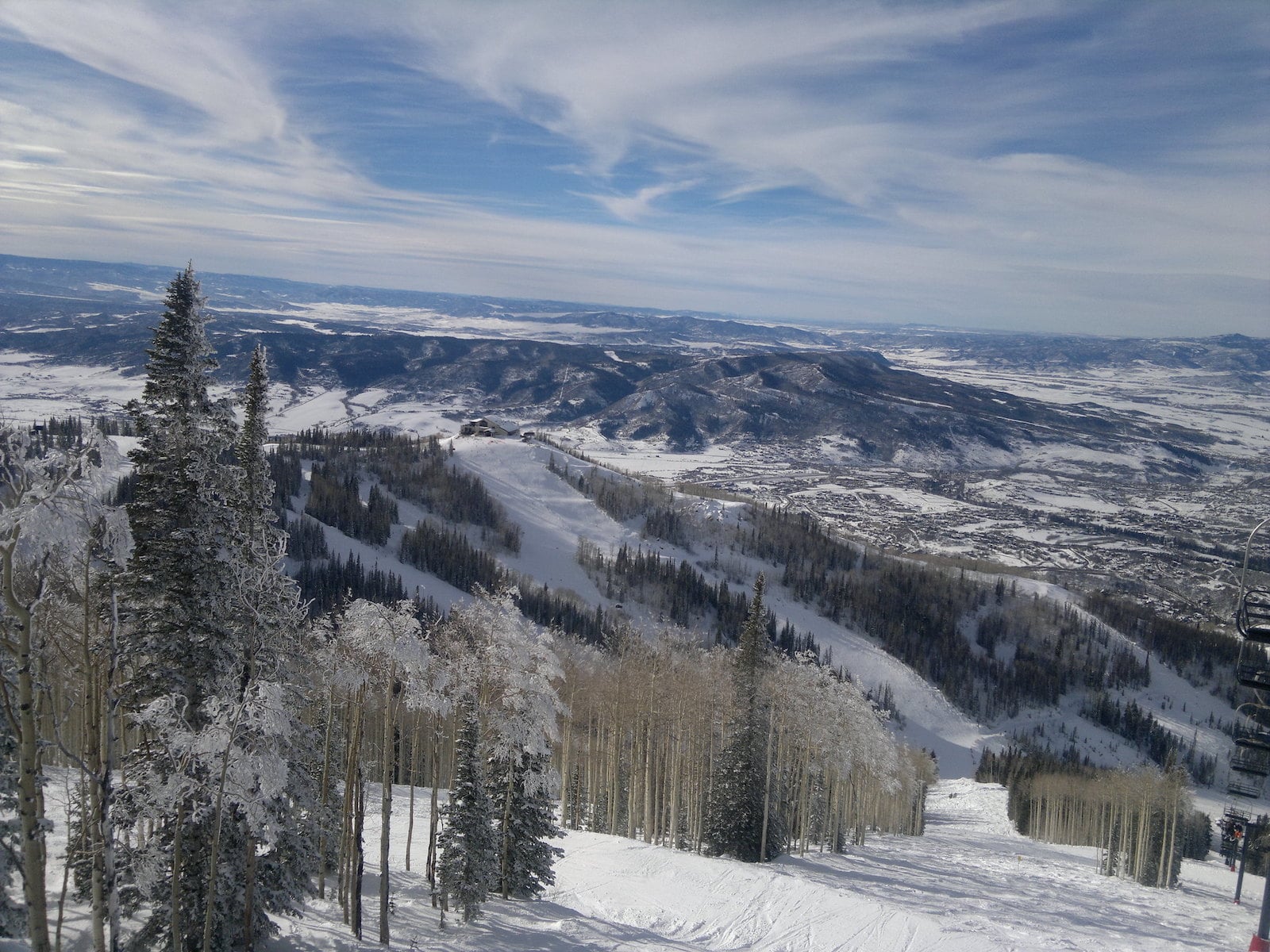 During the 2021-2022 season, the gondola was moved 300 feet east uphill across Burgess Creek, creating more guest space in Gondola Square as part of the resort's major base area redevelopment.
In addition to a new ice arena and expanded snowmaking, Steamboat's multi-year, multi-million dollar transformation also includes plans to open the Wild Blue Gondola in 2022-2023. The new multi-leg feature will be the longest 10-person gondola in North America.
Since 2010, the Wildhorse Gondola has also connected the Wildhorse Meadows residential community with Steamboat's base area.
Activities near the Scenic Steamboat Gondola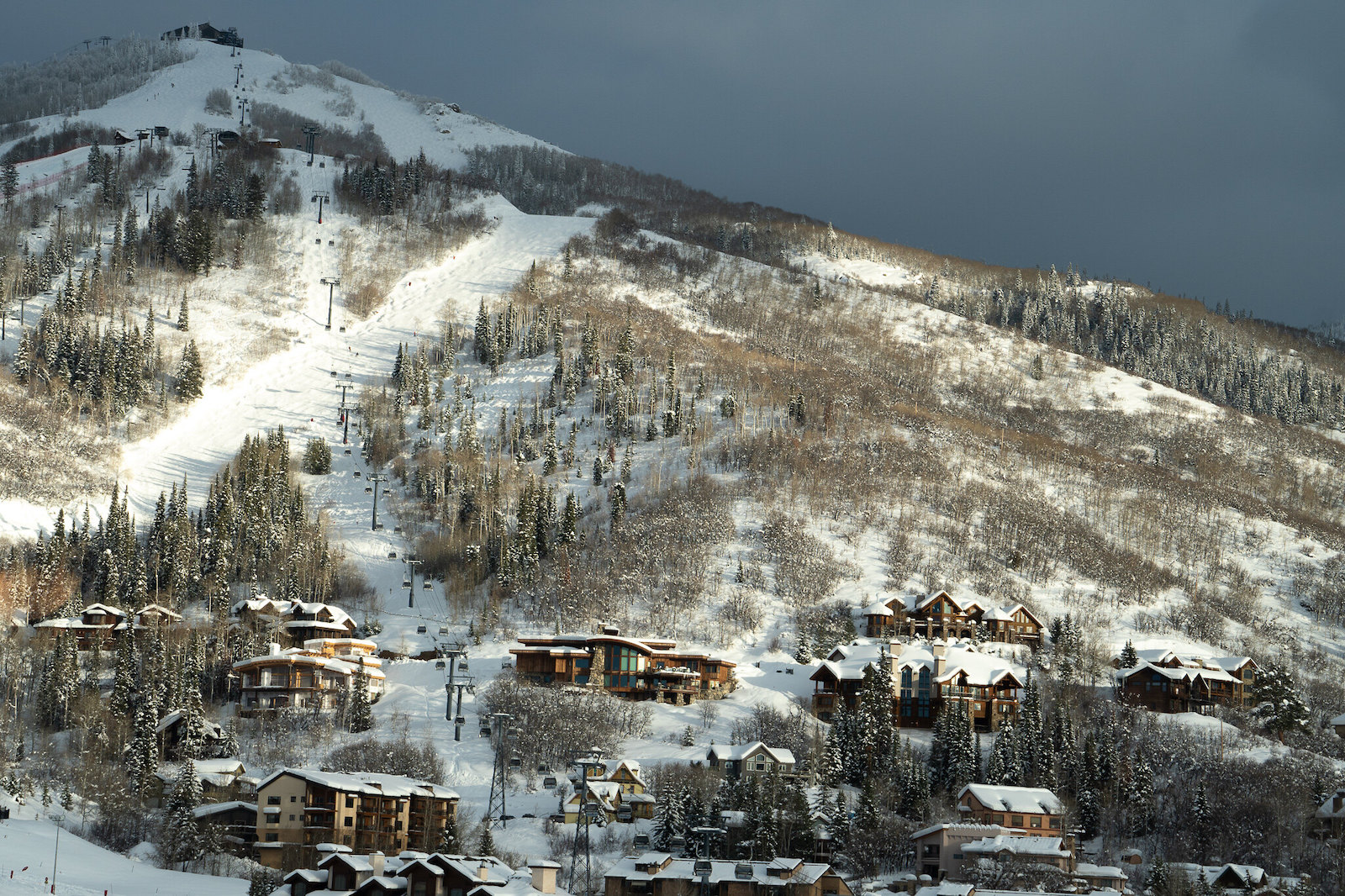 Although the scenic journey with panoramic views is well worth the price of the ride, the Steamboat Gondola is also a great way to access a handful of fun mid-mountain summer activities. From the top, visitors can go for a stroll through nature, hike all the way back down to the base area, or hit the trails in the Steamboat Bike Park.
Prefer to ride in the open air? Alternatively in the summer, tourists can take a scenic chairlift ride up the adjacent Christie Peak Express. Around Gondola Square, guests can also enjoy other seasonal activities such as the Mountain Coaster, the Kid's Adventure Zone, snowshoeing trails, and snowcat skiing operations.
Details
Address: Gondola Transit Center, 2305 Mt Werner Cir #2291, Steamboat Springs, CO 8048
Season:
Summer – June 18 2021 to September 6, 2021
Winter – December 3, 2021 through April 10, 2022
Hours:
Summer – Daily 10am – 5 pm
Fall (Labor Day to End of September) – Thursday through Monday from 10 am to 6 pm
Winter – Daily from 10:30 am – 3:00 pm
Maps: steamboat.com/the-mountain/trail-map#tab=summer-maps
Cost: Varies by age and season
Website: steamboat.com/things-to-do/activities/scenic-gondola-rides