| | |
| --- | --- |
| ACTIVITIES | EVENTS |
| TOWNS | HOTELS |
| SHOP | BLOG |
Uncover Colorado Travel Guide and Vacation Planner
It's winter! Time to pull out the skis and put away your kayak. Find cool things to do this season: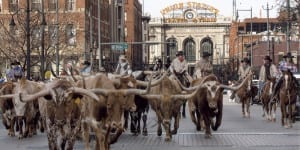 Upcoming Winter Festivals in Colorado – Winter is full of exciting carnivals to keep the spirits high. The season runs from December 21st, 2014 through March 19th, 2015. Festivities kick off during the holidays with a New Year's Eve firework show…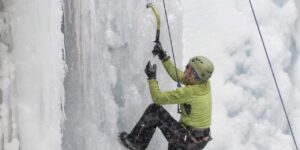 6 Wonderful Colorado Winter Festivals – Fun is always around the corner in Colorado, and that's especially true each winter. But there's more to do than just snow sports. In fact, Colorado is well-known for its winter carnivals. From January through…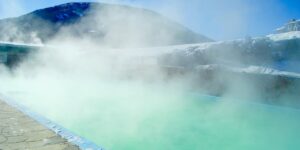 Spend a Day or Night at these 15 Hot Springs – After a long, rewarding hot springs soak, the last thing you want to do is drive somewhere. Why not be only steps from your bed? These Colorado resorts all offer overnight lodging, with options varying from…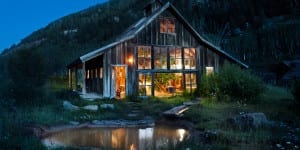 Stay Overnight at these 4 Private Hot Springs – I have to be honest. As much as I love the combination of hot water, soaking, and the smell of sulfur, I lived in Pagosa Springs for ten years and sat in the hot springs once. Yes, part of it was my unwillingness…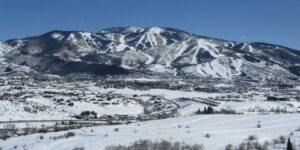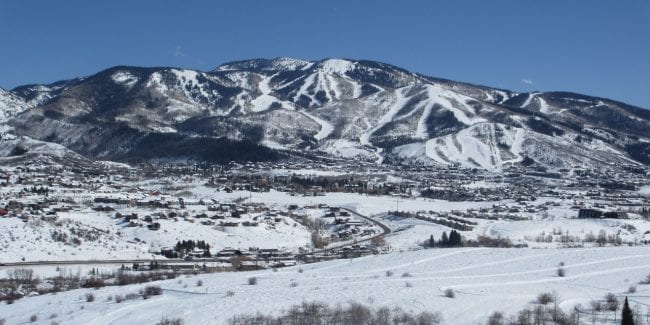 8 Best Ski Towns In Colorado – Epic skiing is synonymous with the Colorado Rockies. And with that comes iconic ski towns. Most of Colorado's resort towns grew into their role after years as mining campings. These are the best ski towns in the state…
Things To Do in Colorado this Winter
Winter is why people come to Colorado (they stay for the summer). With world class ski areas a relatively short drive from nearly anywhere west of the Front Range, top notch recreation is at your finger tips. By now all the ski resorts are open, the lakes frozen and the mountains are blanketed with snow. It's time to emerge from your fall liberation and viva!
Snowy activities
Year round activities
Probably Colorado's Best Travel Guide
From world class ski resorts to primitive natural hot springs, Colorado caters to everyone. And since there are so many sunny days to see it all, we created this free travel guide to help you out. We feature activities, events, towns and a daily travel blog.
With cooler weather upon us, here are some activities worth trying: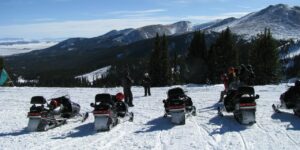 Let the Good Time Adventures Roll in Breck – For over 30 years, Good Times Adventures has given Breckenridge residents and visitors the exhilarating time of their lives, racing across 40 miles of trails in some of the most gorgeous terrain in the state…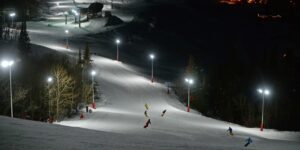 6 Resorts with Night Skiing in Colorado – When the sun goes down, the fun keeps going on some Colorado mountains. Night skiing is available at a number of ski areas around the state. Skiing after hours has its advantages. Lift tickets for night skiing alone are…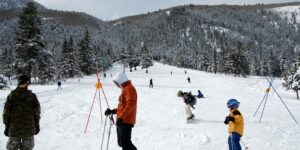 Colorado's 6 City Run Ski Areas – These Colorado ski areas are seldom spoke of outside their local mountain towns. They're tiny hills funded from local government, donations and ticket sales. Their chairlifts are relics, their atmosphere is mellow…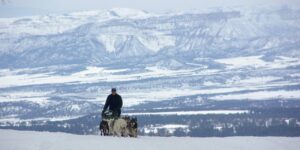 Dogs With Heart: Durango Dog Ranch Sled Tours – Gregg and Gretchen Dubit have been running the snowy Southwestern trails with their sled dogs for over 20 years. Their Durango Dog Ranch is located in Hesperus, 20 minutes west of the county seat…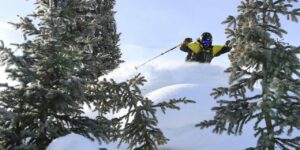 Deep Successes and Powder Dreams: Steamboat Powdercats – Buffalo Pass, a mecca for backcountry skiing and riding, consistently boasts Colorado's deepest annual snowpack with depths in the 500+ inch range every year. It's also only a quick, 20-minute…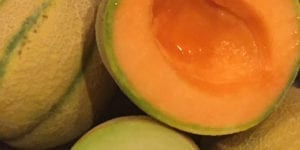 Taste these 11 Authentic Colorado Food Staples – Food is the road to soul satisfaction. And when you're in a delicious destination like Colorado, there are many quirky culinary adventures to try. With rocky hills and sweeping plains, one can fairly say…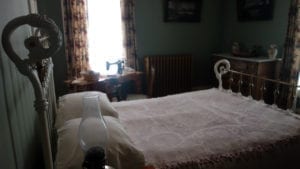 8 Spooky Haunted Places in Colorado – Haunted and spooky places are located all around the world. However, one place that offers some great paranormal activity is Colorado. If you are into traveling to Colorado for the sake of all the spookiest places it has on offer…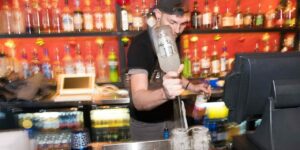 3 Pub Crawl Tours to Experience While in Denver – Denver is a unique city that is equal parts metropolitan, historical, and active. That's why Denver's pub crawls are as different and distinguished as its citizens. There's a crawl for every type of explorer…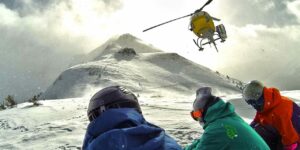 9 Extraordinary Ways To Experience Colorado's Winter – Colorado is blessed with enough fleecy snow to make even Elsa jealous! Admiring the winter holiday is easy when there are many traditional winter activities to indulge…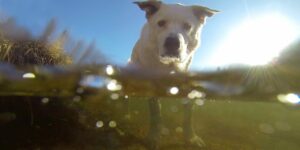 Taking Colorado by Four Paws (and a Leash) – The bountiful beauties of this awe-inspiring state were practically made to be explored with a dog bounding along by your side. Rover.com even named Denver the most dog-friendly city in America…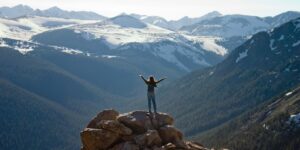 Save these Days: Free Colorado Attractions – There are a lot of free things you can do in a state like Colorado. You can camp under the brightest stars or hike up the highest peak, without ever dropping a dime. And if you remember these dates…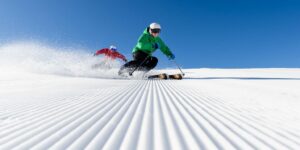 8 Tips for Staying Comfortable on the Ski Slopes – Skiing can and should be an incredible experience. You get to spend time surrounded by the beauty of nature, gliding effortlessly down snowy slopes, enjoying the company of friends and family…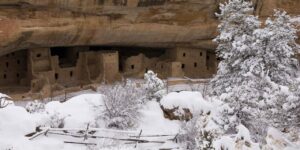 5 Reasons to Visit Mesa Verde this Winter – In the A.D. 1200s, the cliff dwellings of Mesa Verde were home to ancestral Pueblo Indian people. Today, visitors come from all over the world to explore the archaeology preserved at Mesa Verde National Park…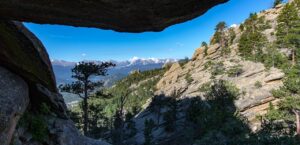 5 Fantastic Colorado Day Hikes Under 5 Miles – Colorado is a world renowned destination for all kinds of tourists and adventurers looking to experience the great outdoors. If it's going to be your first time visiting this Rocky Mountain state…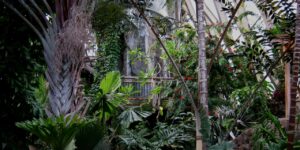 Tour Inside the Denver Botanic Gardens – See. Smell. Feel. Adore. Pathways lined with bright colors and delicate buds. Slim green shoots reaching for the sky. Children with curious hearts explore with delight. This oasis can be found in the city…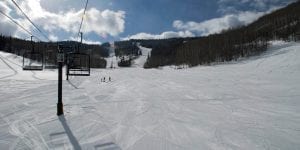 Take on Winter on the Western Slope! – The Colorado Western Slope boasts a gorgeous winter wonderland filled with challenging and exciting activities for the avid sport enthusiast. Ski, skate, sled and swim all season long. Each of the counties…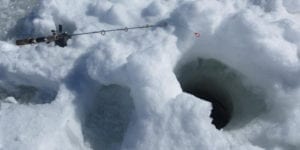 2018 Ice Fishing Tournaments in Colorado
– Get together with some friends and head out for an ice fishing adventure. Tournaments are held almost weekly from late December through the beginning of March. There are both team and individual tournaments…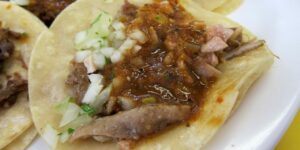 Denver's 10 Best Southwestern Cuisine – Denver isn't necessarily one of those cities that comes to mind immediately when you're thinking of top-notch dining, but within the past decade, there's been a number of eateries that have aligned with town favorites…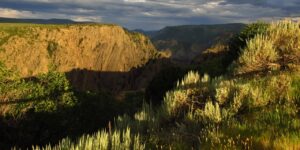 6 Best Places to Visit in Colorado for Newcomers – Colorado is a wonderful place that inspires travelers with great landscapes and natural glamour. The region is stunning with a diversification that ranges from great peaks to rotating hills, brooks…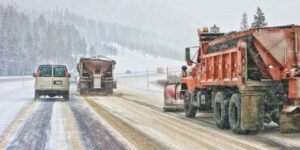 11 Winter Driving Tips for Colorado's Rockies – Driving during tough winter conditions in Colorado is tricky, so to curtail those risks as much as you can, follow these eleven trips for safe driving. You'll avoid a host of problems if you have your car…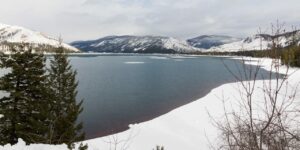 Bring Your Dog Cross Country Skiing at Durango's Vallecito Lake – Love your dog and love to have fun in the snow? Want to have some fun away from the crowds? The Vallecito Nordic trailhead is a great option for you, your dog and the whole family…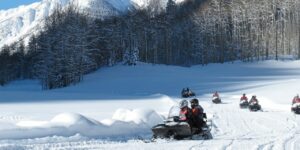 T-Lazy-7 Ranch Snowmobiling: Splendor in the Snow – T-Lazy-7 Ranch, Aspen's oldest working ranch, has exclusive snowmobile rights to the White River National Forest at Independence Pass and all the way up to the Maroon Bells, two majestic…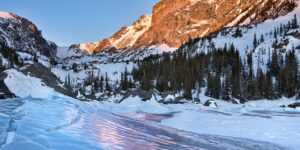 Spend a Day Snowshoeing at 10 Amazing Spots – There are plenty of ways to enjoy the great outdoors during the winter, but they're not always affordable or accessible. You can find a good pair of brand new snowshoes for about $100, or peruse the local…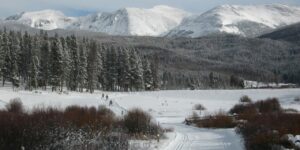 Cross Country Skiing in Grand County: A Vigorous Exercise in Serenity – The distinguishing feature of the boot bindings used for cross country skiing is that they allow for freedom of movement and lift of the heel. Likewise, enthusiasts of this classic…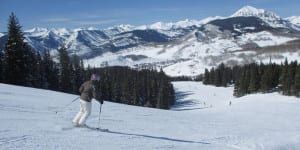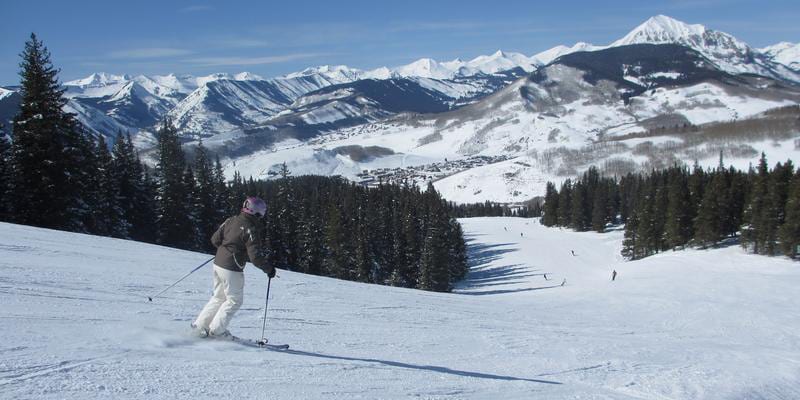 Colorado Winter Vacation Ideas – Winter is an exciting time in Colorado. Most snow sports are available across the Rockies and in many mountain towns. The destinations below feature nearby towns, skiing, hot springs, tubing and ice skating…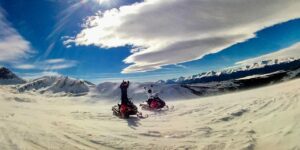 Colorado's Hidden Snowmobiling Gem: Summit County – Located in the heart of the Colorado Rockies, Summit County is the self-proclaimed "Playground of Colorado." Summit County encompasses the inviting towns of Keystone, Dillon, Frisco…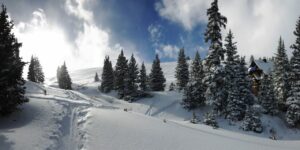 Adventure Year Round to a 10th Mountain Backcountry Hut – Plan your next mountain adventure with the 10th Mountain Division Hut Association. Choose from 34 backcountry huts connected by over 350 miles of trails accessible to hikers, mountain bikers…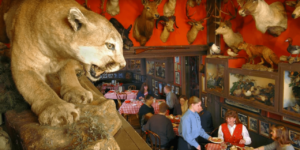 Top 10 Must-Try Denver Restaurants – Colorado is well-known for its majestic mountaintops, powdery snow, 300 days of sunshine, and general outdoorsy vibe. But another growing trend in Colorado is its food scene. Beyond authentic mountain…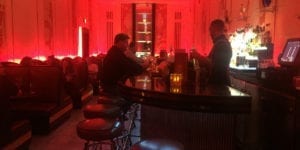 11 Denver Speakeasies & Hidden Bars – Craft cocktails have flourished in Denver over the last few years, and there's no better place to sip on one than a dimly lit speakeasy. Luckily, there are quite a few of these hidden gems to choose from…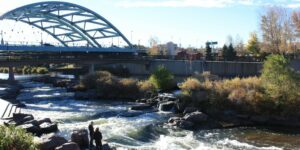 8 Impressive City Parks In Denver – Together the city and county of Denver offer more than two hundred parks, totaling over five thousand acres. This equals endless urban recreation, with each park open year round. These are Denver's most unique…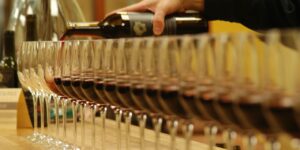 Swirl. Sniff. Sip. Savor. Boulder Wine Trails – Colorado's rich winemaking history dates back to 1899 when Governor George Crawford planted 60 acres of wine grapes and fruit near the high desert farming town of Palisade, Colo. The idea caught on and in 1909…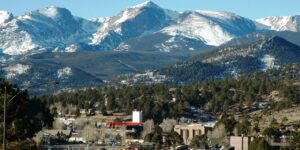 Adventure All Year in Estes Park – Many head to Colorado Springs to hike the trails when warm weather finally hits, and even more take to the slopes of Aspen and Vail during the winter. Estes Park, however, is just one of those perfect destinations where…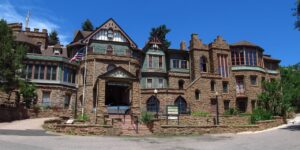 6 Captivating Colorado Castles – Who knew that Colorado had so many castles? A day trip touring the myriad of enchanting Colorado Castles is a chance to experience the royalty and grandeur of the late 1800s. Love architectural variety…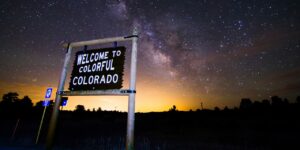 5 Things You Probably Didn't Know about Colorado – Colorado has gained in popularity recently due to the fact that it was one of the first states in the country to legalize marijuana for medicinal purposes. There is a lot more to the state and its beauty than just legal weed…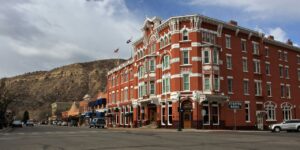 Top 12 cool and unusual hotels in Durango – Wild West Durango is home to a world famous narrow gauge railroad that attracts visitors from around the world. Along with three ski areas of mixed sizes and wonderful outdoor recreation, there's a slew…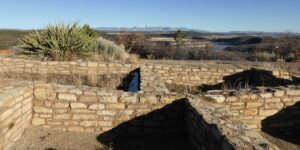 5 Museums of Mesa Verde Country – Southwestern Colorado is rich in archaeology and American Indian culture. The museums in this remote corner of the state preserve the story behind these sites. A light-filled structure of stone and glass…

Exploring the Springs' Garden of the Gods – Colorado is known for being a winter destination, but there's more to the state than epic ski slopes. Explorers, skiers, and snow-lovers in general flock to the state…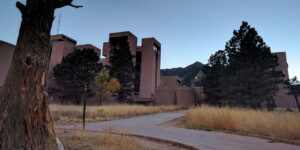 Visionary Bio-Architectural Spaces in Colorado – There are many gems that make Colorado a state that blends contrasting forces of nature and human development is a way that works. With rugged natural landscapes and high altitude living…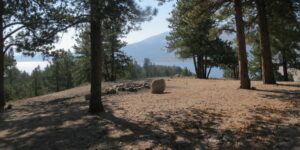 Free Camping In Colorado – Free camping is easy to come by, as long as you know where to look. National forests hold most of the free camping in Colorado, followed up by BLM land (Bureau of Land Management). Most free camping is generally referred to…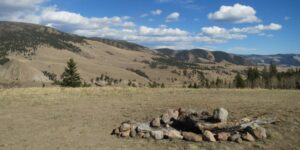 Best Camping In Colorado
– Colorado camping is a fun way to connect with nature. Excellent camping is nearly everywhere in Colorado. There are countless sites that didn't make this list, that are as good as any. So this list of best camping…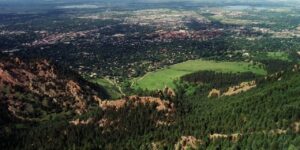 11 of Boulder's Greatest Hiking Trails – Adventurous lifestyle has a close association with Boulder, Colorado. It's surrounded by 120 miles long of lush green trails from where the Rocky Mountains range can be viewed clearly. Boulder is a 'heaven on Earth'…
Sort activities by attractions, entertainment and recreation. Continue with our blog…