| | |
| --- | --- |
| COLORADO ACTIVITIES | COLORADO EVENTS |
| COLORADO TOWNS | COLORADO HOTELS |
| COLORADO MADE | COLORADO BLOG |
Uncover Colorado Travel Guide and Vacation Planner
It's fall! Time to pull out the skis and put away your kayak. Find cool things to do this season: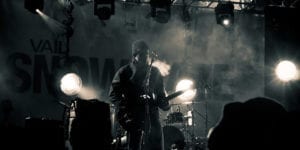 Upcoming Fall Festivals in Colorado – With the leaves already changing, another fun Colorado fall kicks off! The season runs from the Autumn Equinox on Thursday, September 23rd, to Wednesday, December 20th, 2017, the day before the Winter Solstice…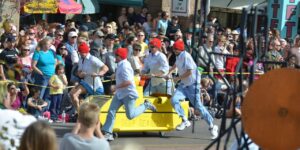 9 Finest Colorado Fall Festivals – Fall is a remarkable season in Colorado, one that offers recreation from both summer and winter. Keep your spirits high into winter by attending some favorite fall festivals. The best fall festivals in Colorado include everything from beer tastings and music concerts,…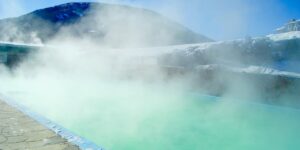 Spend a Day or Night at these 15 Hot Springs – After a long, rewarding hot springs soak, the last thing you want to do is drive somewhere. Why not be only steps from your bed? These Colorado resorts all offer overnight lodging, with options varying from cabins and yurts, to campsites and even a train caboose…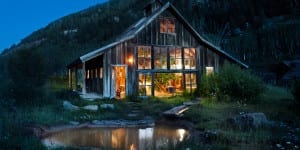 Stay Overnight at these 4 Private Hot Springs – I have to be honest. As much as I love the combination of hot water, soaking, and the smell of sulfur, I lived in Pagosa Springs for ten years and sat in the hot springs once. Yes, part of it was my unwillingness to be seen publically in a bathing suit…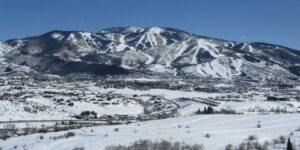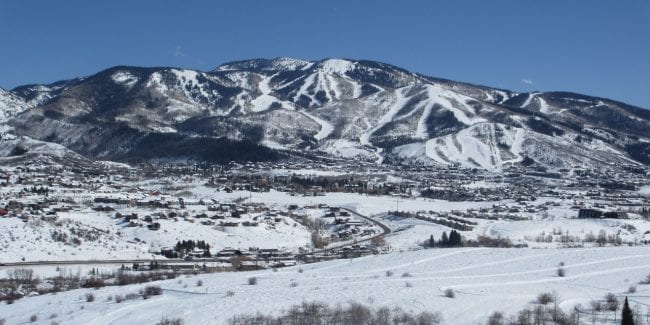 8 Best Ski Towns In Colorado – Epic skiing is synonymous with the Colorado Rockies. And with that comes iconic ski towns. Most of Colorado's resort towns grew into their role after years as mining campings. These are the best ski towns in the state. Each of them have an awesome ski resort…
What To Do in Colorado this Fall
Fall is a special season in Colorado and one of the most remarkable to view. Make the transition from river tubes and kayaks to snow tubes and snowboards. Most ski resorts open the second and third week in November, with several opening earlier. Go on a few more hikes and camping trips before the snow comes.
Snowy activities
Year round activities
Probably Colorado's Best Travel Guide
From world class ski resorts to primitive natural hot springs, Colorado caters to everyone. And since there are so many sunny days to see it all, we created this free travel guide to help you out. We feature activities, events, towns and a daily travel blog.
With cooler weather upon us, here are some activities still worth trying: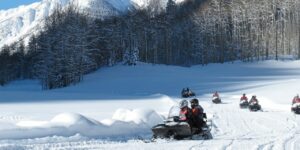 T-Lazy-7 Ranch Snowmobiling: Splendor in the Snow – T-Lazy-7 Ranch, Aspen's oldest working ranch, has exclusive snowmobile rights to the White River National Forest at Independence Pass and all the way up to the Maroon Bells, two majestic "fourteeners" at 14,163 and 14,019 feet…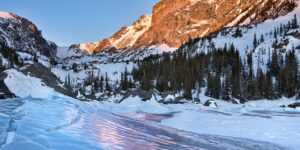 Spend a Day Snowshoeing at 10 Amazing Spots – There are plenty of ways to enjoy the great outdoors during the winter, but they're not always affordable or accessible. You can find a good pair of brand new snowshoes for about $100, or peruse the local Craigslist ads for something that costs even less…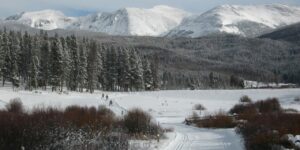 Cross Country Skiing in Grand County: A Vigorous Exercise in Serenity – The distinguishing feature of the boot bindings used for cross country skiing is that they allow for freedom of movement and lift of the heel. Likewise, enthusiasts of this classic winter sport thrive on the invigorating…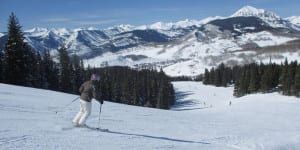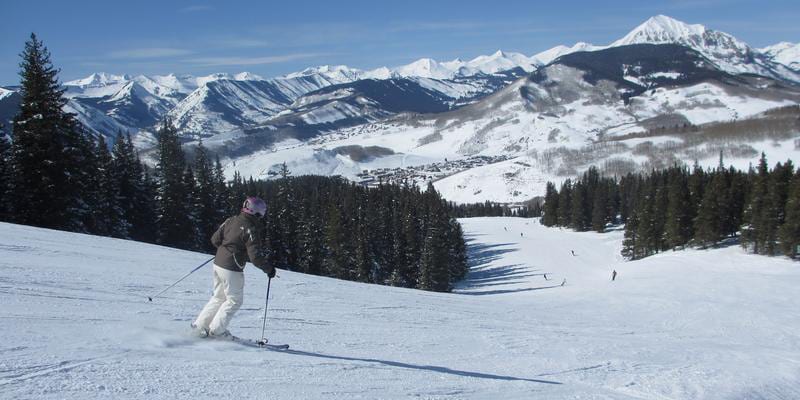 Colorado Winter Vacation Ideas – Winter is an exciting time in Colorado. Most snow sports are available across the Rockies and in many mountain towns. The destinations below feature nearby towns, skiing, hot springs, tubing and ice skating. Colorado is a winter paradise. It's a world class…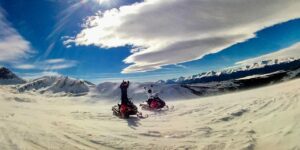 Colorado's Hidden Snowmobiling Gem: Summit County – Located in the heart of the Colorado Rockies, Summit County is the self-proclaimed "Playground of Colorado." Summit County encompasses the inviting towns of Keystone, Dillon, Frisco, Silverthorne, Copper Mountain, Heeney…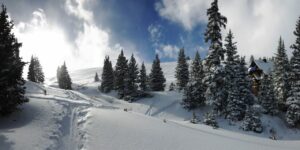 Adventure Year Round to a 10th Mountain Backcountry Hut – Plan your next mountain adventure with the 10th Mountain Division Hut Association. Choose from 34 backcountry huts connected by over 350 miles of trails accessible to hikers, mountain bikers, skiers and snowshoers…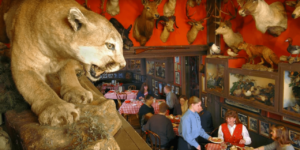 Top 10 Must-Try Denver Restaurants – Colorado is well-known for its majestic mountaintops, powdery snow, 300 days of sunshine, and general outdoorsy vibe. But another growing trend in Colorado is its food scene. Beyond authentic mountain cuisines such as game meats, grilled steaks…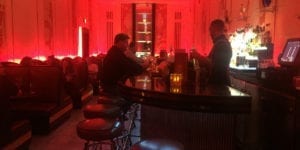 11 Denver Speakeasies & Hidden Bars – Craft cocktails have flourished in Denver over the last few years, and there's no better place to sip on one than a dimly lit speakeasy. Luckily, there are quite a few of these hidden gems to choose from…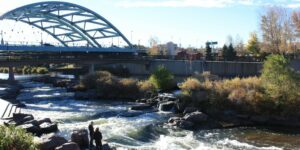 8 Impressive City Parks In Denver – Together the city and county of Denver offer more than two hundred parks, totaling over five thousand acres. This equals endless urban recreation, with each park open year round. These are Denver's most unique and spectacular city parks.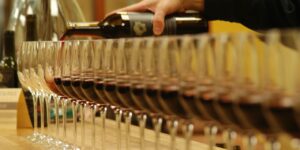 Swirl. Sniff. Sip. Savor. Boulder Wine Trails – Colorado's rich winemaking history dates back to 1899 when Governor George Crawford planted 60 acres of wine grapes and fruit near the high desert farming town of Palisade, Colo. The idea caught on and in 1909 more than a million pounds of grapes…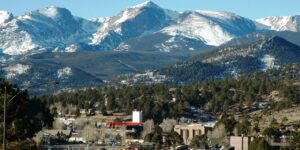 Adventure All Year in Estes Park – Many head to Colorado Springs to hike the trails when warm weather finally hits, and even more take to the slopes of Aspen and Vail during the winter. Estes Park, however, is just one of those perfect destinations where the season is completely irrelevant…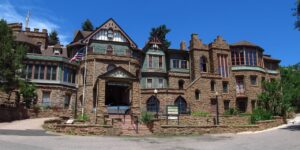 6 Captivating Colorado Castles – Who knew that Colorado had so many castles? A day trip touring the myriad of enchanting Colorado Castles is a chance to experience the royalty and grandeur of the late 1800s. Love architectural variety? Then visit the 14,000 sq. ft…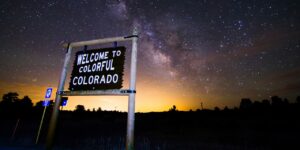 5 Things You Probably Didn't Know about Colorado – Colorado has gained in popularity recently due to the fact that it was one of the first states in the country to legalize marijuana for medicinal purposes. There is a lot more to the state and its beauty than just legal weed…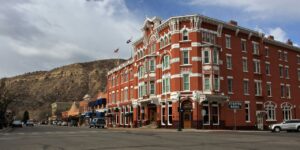 Top 12 cool and unusual hotels in Durango – Wild West Durango is home to a world famous narrow gauge railroad that attracts visitors from around the world. Along with three ski areas of mixed sizes and wonderful outdoor recreation, there's a slew of great hotels serving these travelers…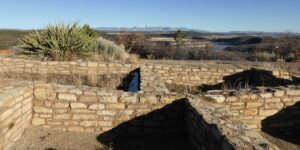 5 Museums of Mesa Verde Country – Southwestern Colorado is rich in archaeology and American Indian culture. The museums in this remote corner of the state preserve the story behind these sites. A light-filled structure of stone and glass, the Mesa Verde National Park visitor center…

Exploring the Springs' Garden of the Gods – Colorado is known for being a winter destination, but there's more to the state than epic ski slopes. Explorers, skiers, and snow-lovers in general flock to the state during the winter months, but the southern…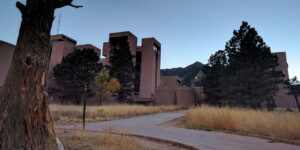 Visionary Bio-Architectural Spaces in Colorado – There are many gems that make Colorado a state that blends contrasting forces of nature and human development is a way that works. With rugged natural landscapes and high altitude living, these three places within three hours from Denver…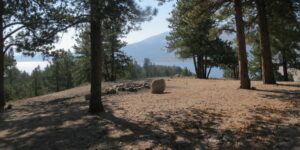 Free Camping In Colorado – Free camping is easy to come by, as long as you know where to look. National forests hold most of the free camping in Colorado, followed up by BLM land (Bureau of Land Management). Most free camping is generally referred to as dispersed camping, which is camping in…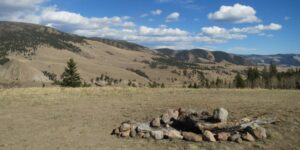 Best Camping In Colorado
– Colorado camping is a fun way to connect with nature. Excellent camping is nearly everywhere in Colorado. There are countless sites that didn't make this list, that are as good as any. So this list of best camping spots (in no order) in Colorado probably grow over time…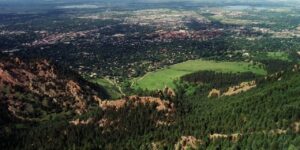 11 of Boulder's Greatest Hiking Trails – Adventurous lifestyle has a close association with Boulder, Colorado. It's surrounded by 120 miles long of lush green trails from where the Rocky Mountains range can be viewed clearly. Boulder is a 'heaven on Earth' for anyone who love cycling, mountain climbing and…
Sort activities by attractions, entertainment and recreation. Continue with our blog…