Colorado has an efficient system of public and private transportation services, including commercial airports, passenger railroads, buses, ride shares and bicycle rentals. It's entirely possible to play and work here without your own car. Read our transportation blog.
How can you travel around Colorado?
You can travel throughout Colorado using either public or private transportation, or ideally a bit of both. There are some places the shuttles will not, however, a majority of folks are okay with just bolting up the ski resort straight from Denver International Airport.
This section contains referral links. If you click through and take action, we may receive a commission, at no additional cost to you. Reserve your travel plans early for the best deals.
Commercial Airports in Colorado
There are only 14 certified commercial airports in the state. Denver boasts the Colorado's only international airport, making it the main entry point for millions every year. Other regional airports, such as Montrose, Durango, and Yampa Valley, transport travelers to the furthest reaches of the state.
Passenger Railroads in Colorado
In addition to a slew of historic trains, which rarely transport you anywhere except where you started, Colorado has two main passenger lines: RTD and Amtrak. Both operate trains out of downtown Denver and Union Station. Amtrak started service in 1971.
Historic Railroads in Colorado
From narrow gauge to cog railways, you can find a number of track types in the Rockies. Most of the narrow gauge tracks were chosen became space was limited high in the mountains. Several of the historic routes still operate. Learn more about railroads.
Passenger Buses in Colorado
The bus connects to places that the trains won't go. Whether you're heading across the city, or looking to catch a bus down to Pueblo, you can find a lot of options out of Denver Union Station. Consider a group shuttle service too.
RV Rentals in Colorado
Outdoorsy RV Rentals – #1 Trusted RV Rentals. Rent Local RVs For Less With $1M Insurance Included – Plan Your Adventure Now!
Taxis and Ride Sharing in Colorado
Taxis cover the Denver Metro area and ride sharing giants, Uber and Lyft can be found in the rest of the state. Most bigger mountain towns will have ride sharing drivers available throughout the year. Small towns are harder to come by public auto transport, short of renting a car yourself.
Jeep Rentals in Colorado
Explore backcountry ghost towns, mining camps, and Colorado's hidden attractions with a Jeep rental. Most companies offer unguided rentals, and provide excellent itineraries you're welcome to follow, or ignore. If you'd prefer a guided tour, just hop it and buckle up! Learn more about Jeep rentals.
Scenic Routes in Colorado
Twenty-five routes are designated as national scenic byways, and countless other roads are worth taking. Most are free, while some including Mt Evans, Pikes Peak and Trail Ridge Rd, charge a fee. Many are accessible year round, while some are seasonal. Learn more about scenic drives.
Guide to Public and Private Transportation in Colorado
Colorado attracts people from all over the world to live here, whether as full time residents or part time vacationers. And there's a great transportation to match that demand, ensuring everyone gets to where they need to go.
Most tourists arrive to Colorado via Denver International Airport. From here a plethora of options exist to take on the state. Of course you can rent a car, or you could take a train into downtown, a shuttle right to the mountains or take a connecting flight to a regional airport in Colorado.
It's simple to go your whole vacation here without ever needing to rent a car, or perhaps even step food in. Fly into DIA, take the train to downtown Denver, from their board the Bustang west to the resort paradise of your choosing. Reverse the order to return to your home.
Commercial airports: There are fourteen federally certified commercial airports in the state. Many regional airports are responsible for delivering winter tourists looking for their perfect vacation and ski lines. Denver International Airport stands above the others in terms of size, use and function.
Passenger trains: – The Mile High City is well connected via their RTD Light Rail system. It delivers passengers across the metro area, to Longmont, Littleton and Golden, as well as the airport. Amtrak also runs a couple of year round lines through sections of the state. Or opt for a local adventure aboard a historic rail line.
There are loads of transportation resources for the Colorado tourist. Ride a vintage narrow gauge train high in the Rockies. Rent a Jeep Wrangler and take it off-road to the vast backcountry. There are designated scenic byways that anyone with an automobile can enjoy.
Popular Posts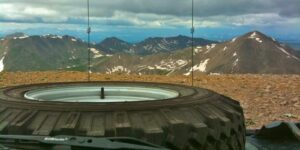 25 Highest Roads in Colorado – Colorado plays host to a myriad of breathtaking mountain roads that will inspire awe and wonder in equal measure. They span the length and breadth of the state, encompassing some of the most beautiful scenery that…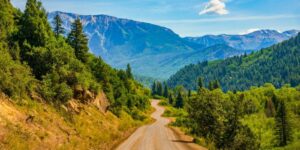 Top 10 Scenic Mountain Passes in Colorado – Built with the intent to connect nearby towns and provide a passage for early explorers of our state, mountain passes make it easier to navigate through the mountains of Colorado. While these mountain passes serve a…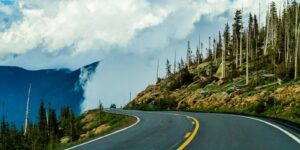 Distracted Driving and Colorado Cell Phone Law – Cell phone use while operating a motor vehicle is seldom a good idea, especially in a mountainous, woodsy state like Colorado. The laws around text messaging and talking while driving are often wondered. Basically if…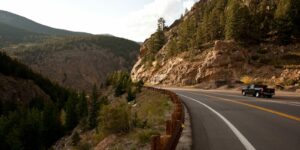 Rules of the Road and Traffic Laws in Colorado – If you plan on taking a trip to Colorado that involves driving, it's a good idea to do some research on the traffic laws in The Centennial State. Doing so can go a long way in better ensuring you don't take home a…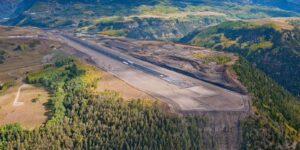 Fly Far via Colorado's 13 Commercial Airports – Colorado is a year round destination for adventure seekers, with travelers heading to all parts of the state for their thrill. It makes sense there are commercial airports spread around the…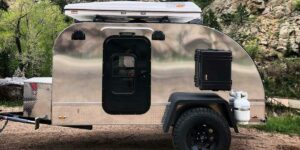 Where to Rent an RV or Travel Trailer near Denver – A campers paradise, the Rocky Mountains encompass the western half of the state, creating some of the best campsites in the country. And with an outdoor loving population and millions in the Denver…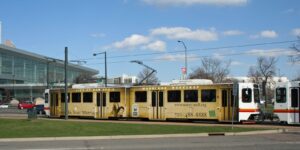 How to Get Around Colorado Without a Car – With natural attractions like the Southern Rocky Mountains and metropolitan marvels like Denver, Colorado is a state with something to offer most travelers. The Centennial State is a honeytrap for tourists — welcoming 84.7…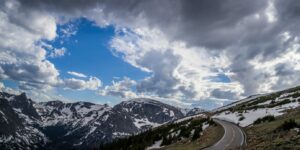 Plan Your Drive | Seasonal Mountain Passes Closed in Colorado – For locals and tourists alike, there are many ways to enjoy Colorado's beauty; hiking, backpacking, biking, kayaking, skiing, etc. You name it, we've got almost every activity you could think of to…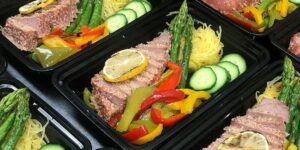 7 of Denver's Top Food Meal Delivery Services for Healthy, Effortless Eating – When it comes to dining convenience, probably no better time exists than now in Denver for easy access to chef quality cuisine. With a myriad of top food meal delivery services to…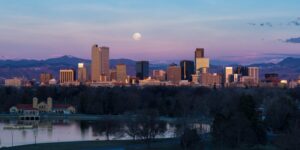 Big Reasons Why Denver is a Brilliant Travel Destination – Denver, Colorado, has become a prime travel destination in the United States in the past five years. One of the reasons more people have been traveling to Colorado does lie in the fact that it was one…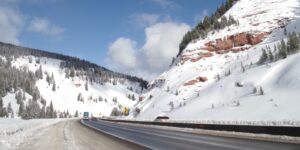 Wondrous Winter Road Trips In Colorado – Road tripping is an American pastime, and road tripping in Colorado should be too. Year round its seasons are changing, providing unique opportunities for cross-state travel. The winter brings with it some of the lightest…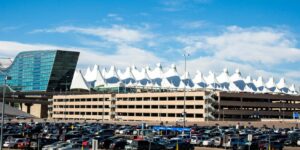 The Different Parking Options at the Denver International Airport – So, you've planned your dream vacation and made all the proper arrangement. Now, there is only one thing left to do. And, that is deciding where you are going to leave your car when you fly out of…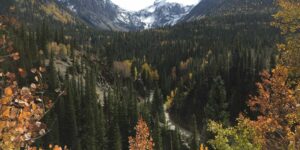 Autumn Cruising on Colorado's Million Dollar Highway – Colorado is easily one of the most driver pleasing states in the nation, with breathtaking views around every corner in the Rocky Mountains. As long as you've got a tank full of gas and a reliable form of transport…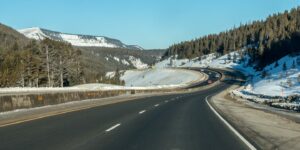 7 Tips for A Smooth, Successful Colorado Roadtrip – Colorado is a uniquely beautiful state, with some of the most breathtaking views and landscapes in all of North America. Therefore, it´s no wonder that many people feel the desire to travel across (or within)…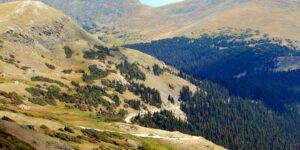 What to expect when driving Colorado's mountain roads – Colorado's breathtaking views draw visitors from all over the globe. But with those views can come some pretty treacherous driving conditions, especial during the winter months. Since you've never…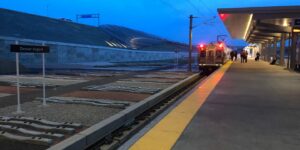 How to ride the A Line, aka Denver Airport Train – The start of your next international escape or regional jaunt is only a train ride away. Hop aboard the Denver Airport Train from Union Station to access flights around the state, country and world! Although it's…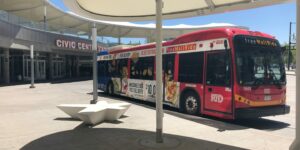 Tips To Help You Get Around Denver – It would be difficult to find a more exciting, and diversified city than Denver, Colorado. It's a major, metropolis that is near the Rocky Mountains. There are 200 mountain peaks visible from the city. And in the city is…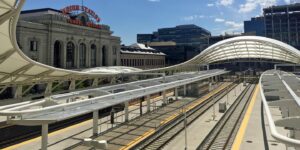 Travel Tips for Colorado First-Timers – Whether traveling to Colorado from another U.S. state or abroad, there are things all first-time visitors should know. From the weather, visa, to transport options, these tips will prepare you for your time in the American…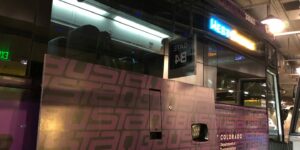 All Aboard the Bustang to Glenwood Springs – Our weekend trip to Glenwood Springs began Friday evening at Denver's Union Station. We waited for our Bustang to arrive, and were pleasantly surprised by how nice the underground bus station was…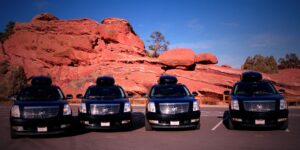 Ride in Style with Silver Mountain Express – If you're in Colorado and you would like to ride in style, then Silver Mountain Express is a dream come true. 24 hours a day, 7 days a week- that's how readily available a luxurious vehicle will be at your call. There are both…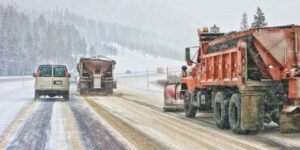 15 Winter Driving Tips for Colorado's Rockies – Driving during tough winter conditions in Colorado is tricky, so to curtail those risks as much as you can, follow these eleven trips for safe driving. You'll avoid a host of problems if you have your car winterized…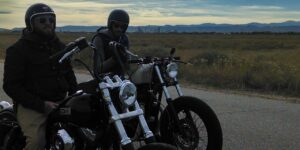 4 Winter Motorcycle Rides from Denver – Once winter sets in, it feels like an eternity before riding your motorcycle is an option. On the rare chance that we do get a day or two of good weather, it's nice to know there are some rides that aren't riddled with gravel…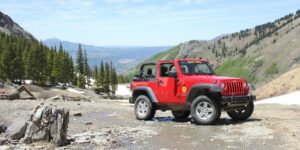 14 Unbeatable 4×4 Jeep Trails in Colorado – The Colorado Rockies are an off-road driver's dream. There are so many trailheads to explore — it's a perfect mix of top-grade topography, well-kept trails and gorgeous Colorado scenery. The state has long…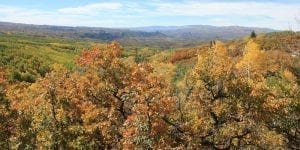 11 Colorful Autumn Drives in Colorado – Come September and the aspens begin to glow! Fall is one of the best times to tour the Rockies. The leaves usually begin changing in early September and last no longer than mid October. It all depends on the weather…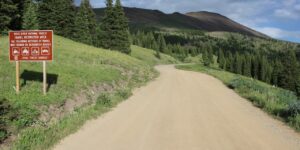 Driving over Boreas Pass to Breckenridge – Pronounced Bore-ays, Boreas Pass is a stunning 22-mile drive through Colorado's central Rockies, connecting Park and Summit counties. It links the historic village of Como to the thriving resort town of Breckenridge.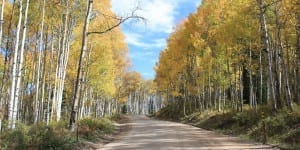 Falls Colors On Kebler Pass – This seasonal mountain highway connects Crested Butte with Paonia. The drive over Kebler Pass takes nearly two hours. It's a fairly high pass at 10,007 feet that leads through spectacular alpine terrain. Peaks tower in the distance…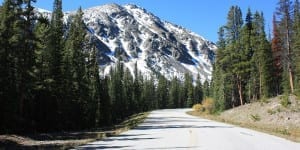 Autumn Drive Over Cottonwood Pass –
Cottonwood Pass is a high mountain route over the Continental Divide. It's an easy drive beginning in either Buena Vista or Almont. From Buena Vista the road quickly climbs to its summit of 12,126 feet. It then turns to dirt…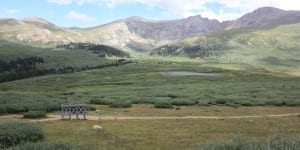 From I-70 to 285: Guanella Pass Scenic Byway – Guanella Pass is a remarkable drive between two major highways. This national scenic byway connects I-70 and Georgetown, to the north, with Highway 285 and Grant, to the south. It begins directly from downtown…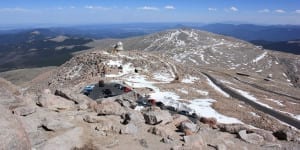 Driving the Mount Evans Scenic Byway – The Mount Evans Scenic Byway is the highest paved road in Colorado, at 14,130 ft. Colorado's "New Switzerland" opened by 1930. It was built as a result of Pikes Peak Highway and Denver's competition for tourists…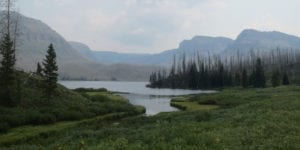 Getting Lost on the Flat Tops Trail Scenic Byway – The Flat Tops Trail is a remarkable place to get away to and enjoy nature in Northwest Colorado. Connecting Meeker and Yampa, this 82 mile byway is suitable for mostly all cars.The drive takes anywhere…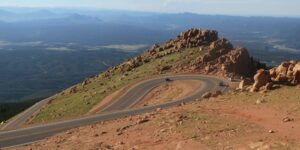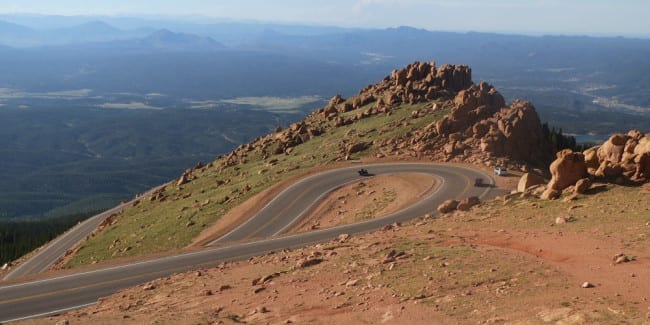 Up, Up, Up Pikes Peak Highway – Any trip to Colorado Springs would not be complete without a visit to Pikes Peak. The road was constructed in 1915 and has been a world-renowned attraction since. An earlier road, the Pike's Peak Carriage Road…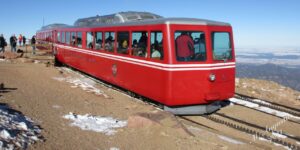 Riding High along the Pikes Peak Cog Railway – All good things must eventually come to an end. With snowpack at most of the Colorado mountains dwindling on non-existent; the ski season is nearly over at almost all of the resorts. In this unfortunate winter…
Related Activities
Jeeps share many of the same 4×4 roads as ATVs. Both usually pass numerous historic mines and ghost towns.