Bustang is an intercity transit system in Colorado, and it is the first bus service managed by the state. When service started in 2015, it only went between Denver and Colorado Springs, Fort Collins, and Glenwood Springs; however, its coverage has significantly increased.
The Bustang and Bustang Outrider services offer helpful apps for mobile devices that can make planning travel easier. You may buy tickets for the Bustang directly from your mobile device and have them with you at all times.
This bus system is a popular way to get around the state, as there were roughly 1,800 riders on weekdays during the second quarter of 2022. Bustang is equipped with Wi-Fi, USB charging stations, leather chairs, and plenty of storage space.
Ride Policies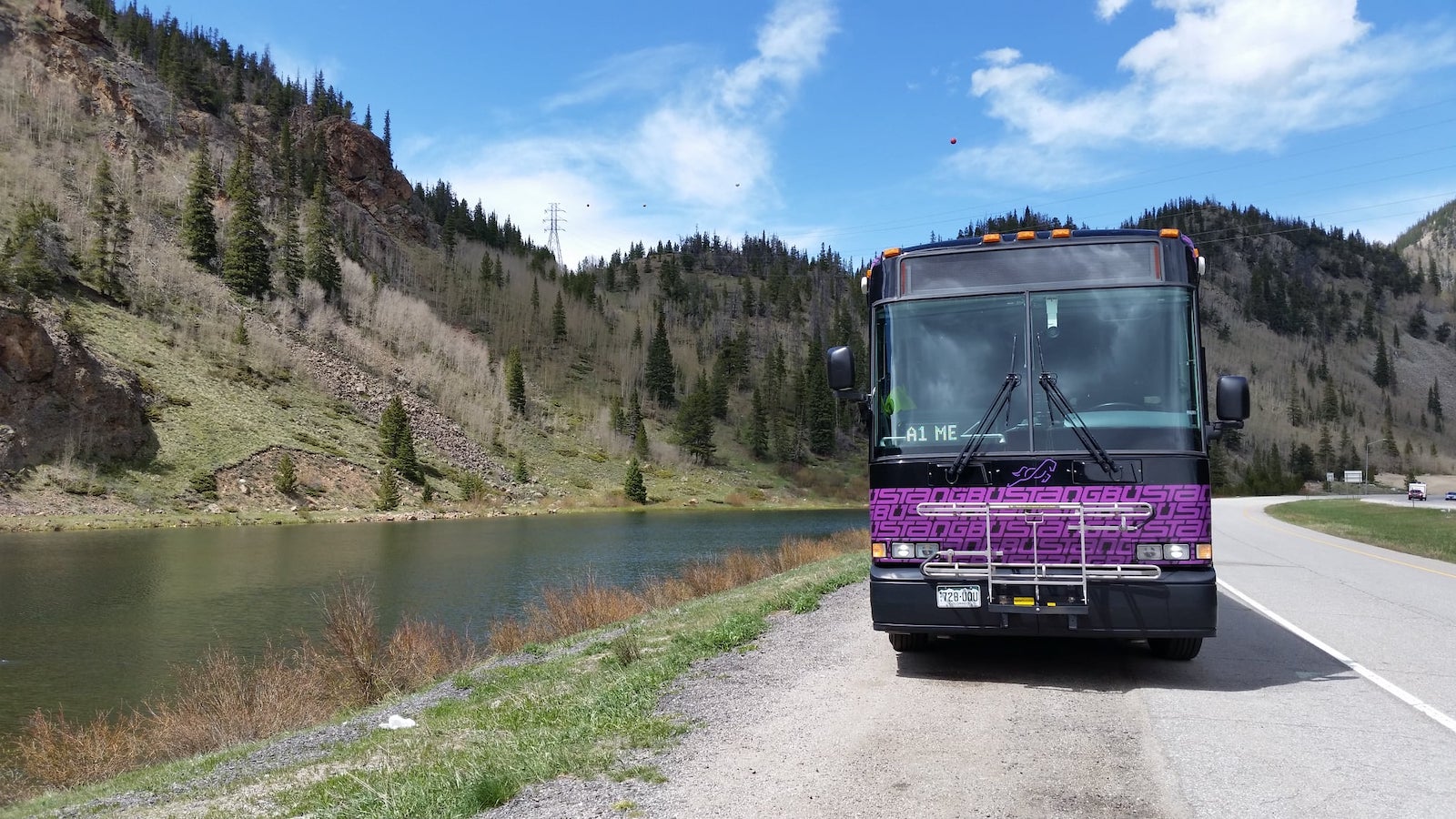 All Bustang coaches have a strict no-pets policy. However, some service animals are permitted. When passengers have a service animal, they must notify the driver. You could be kicked off the bus if you don't provide this information.
Bustang service is unable to be canceled for a refund. When you buy a ticket through the "JustRide Bustang" mobile app, you can use it on any trip of the same price within six months. Download it on Google Play or Apple App Store.
Routes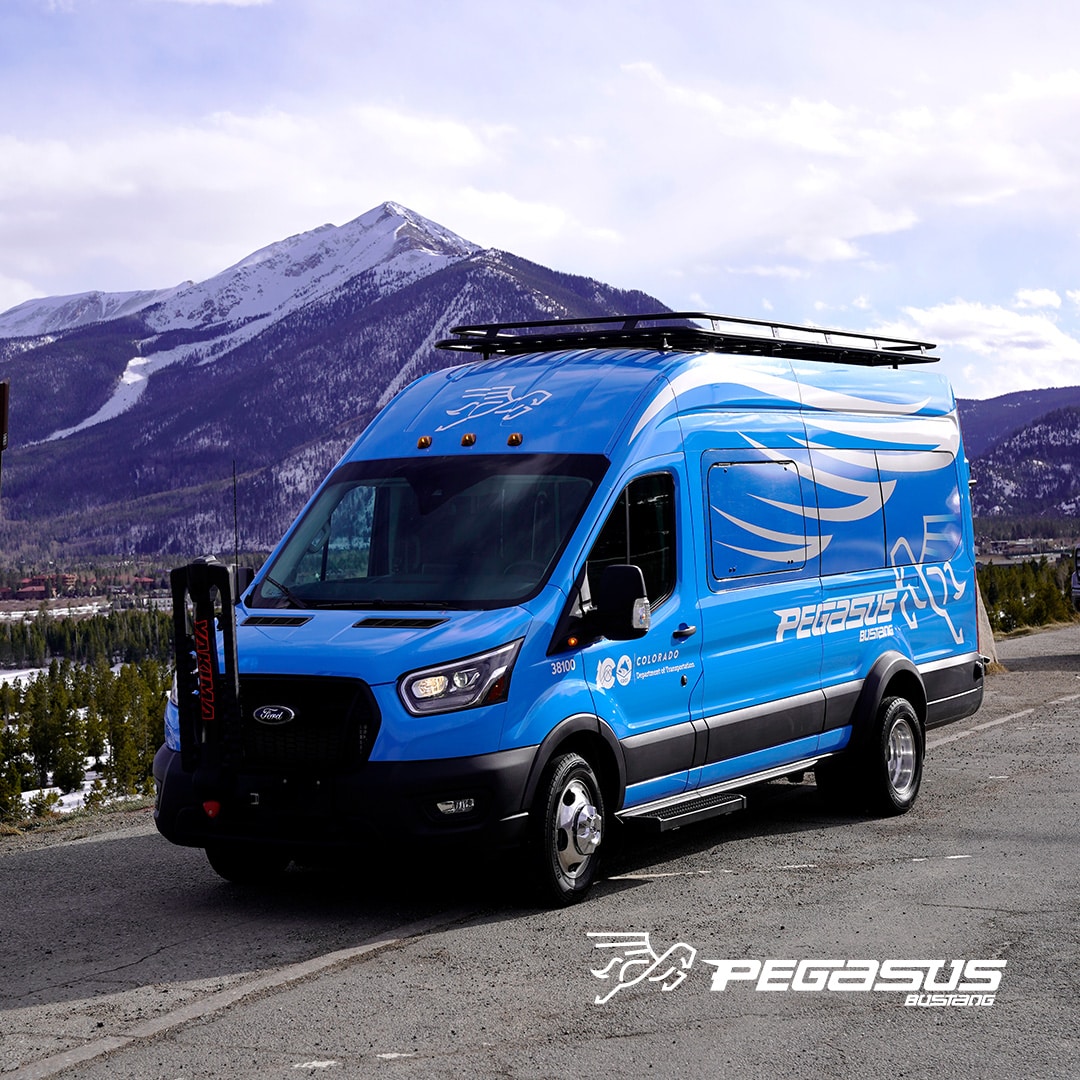 There are five regular Bustang routes. The Pegasus, North, South, and West routes run every day. All modes of transportation offer single-ride and multiple-ride tickets, except for Pegasus, where fares are charged per destination. Five days a week, you may use the Denver Tech Center Route for a normal one-way cost.
North Route: Fort Collins to Denver
West Route: Grand Junction to Denver
South Route: Colorado Springs to Denver
Colorado Springs to Denver Technological Center
Pegasus Route: Denver to Avon
Bustang Outrider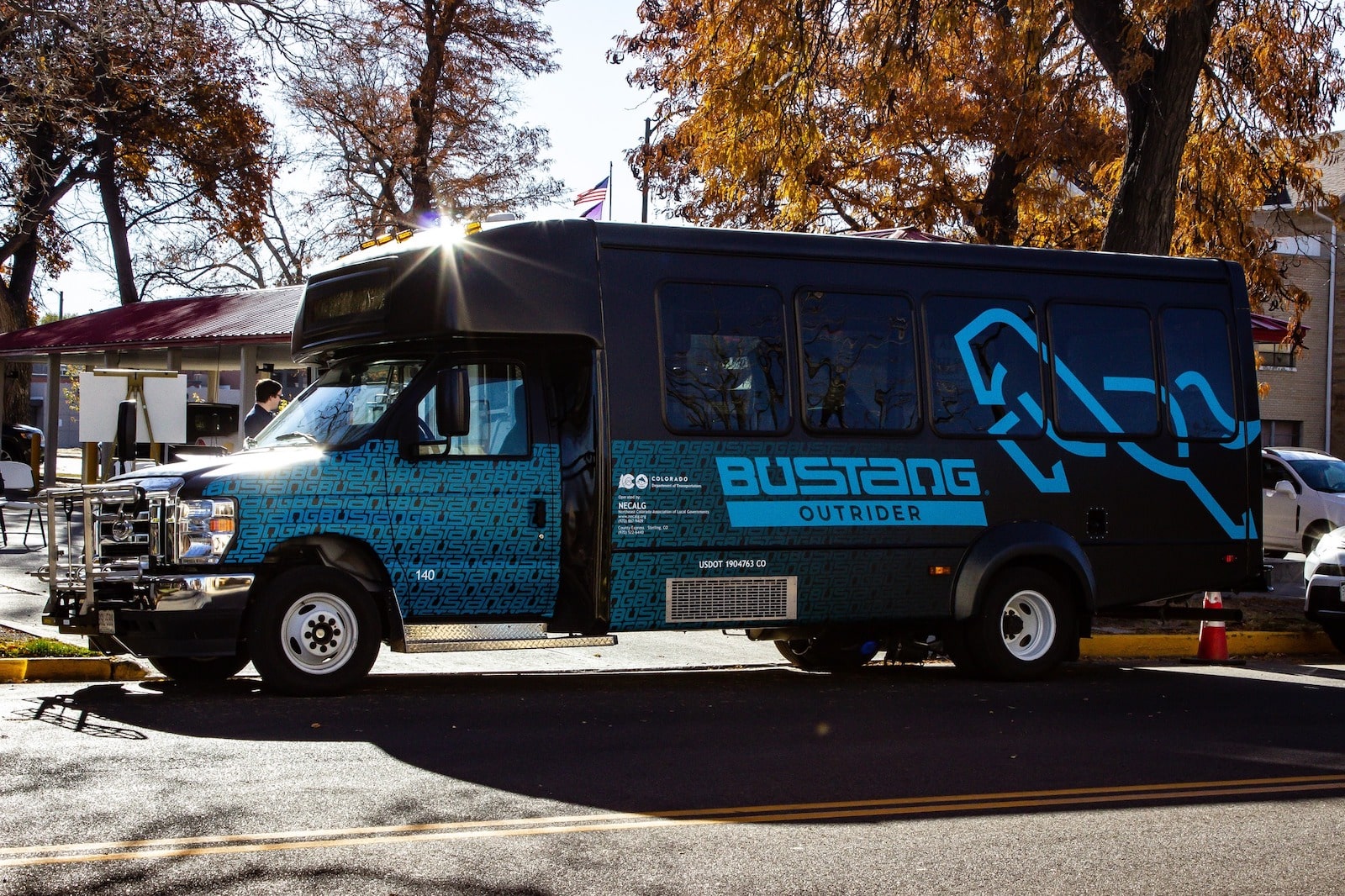 The Bustang Outrider service encompasses seven routes, all of which are not run by CDOT but instead by private operators. The cost of ticket changes depending on the origin and destination.
Lamar to Colorado Springs
Alamosa to Pueblo
Durango to Grand Junction
Gunnison to Denver
Crested Butte to Denver
Craig to Denver
Telluride to Grand Junction
Snowstang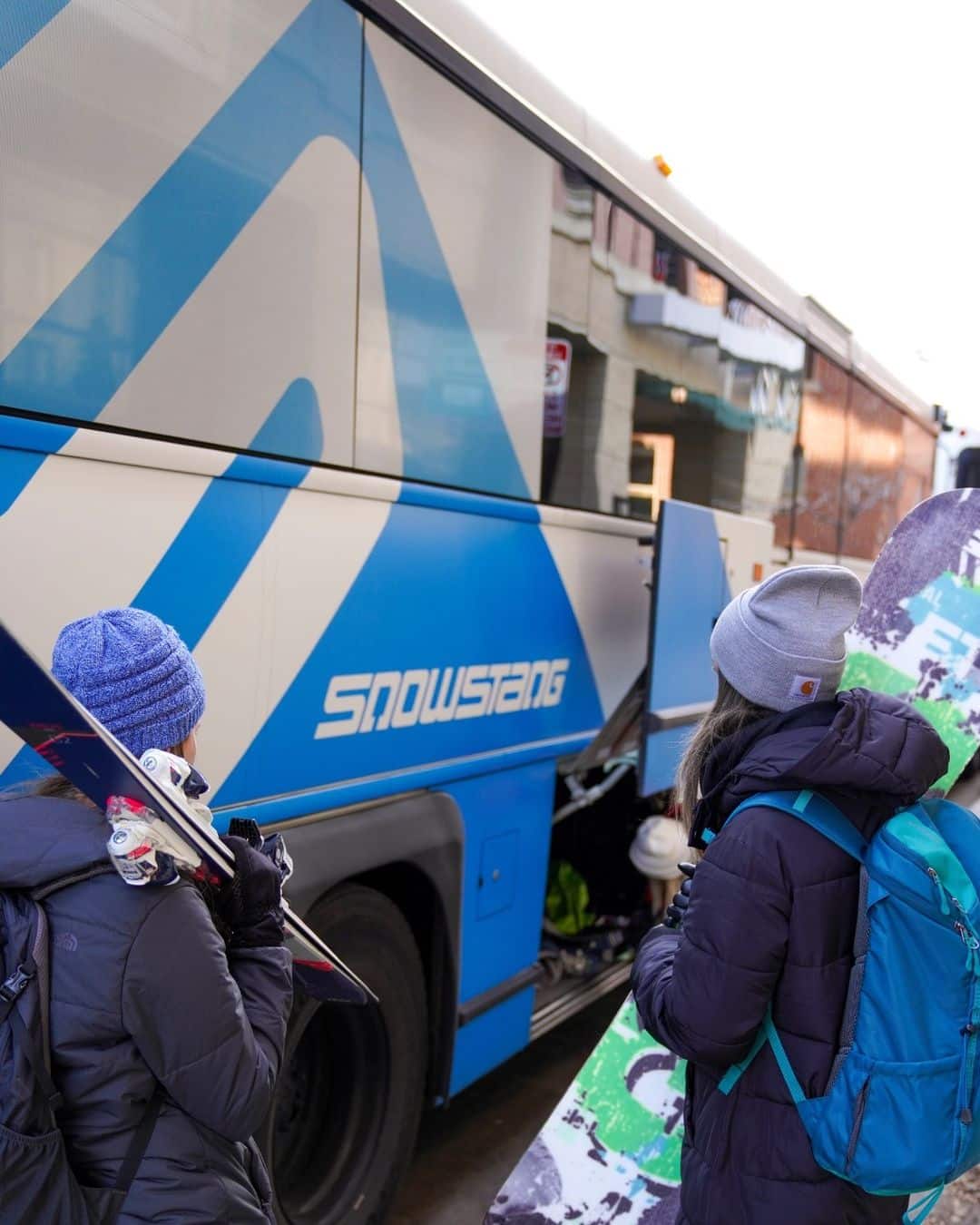 In the winter months, Bustang offers the Snowstang service. It provides round-trip bus tickets to ski regions and resorts.
Bustang's Seasonal Transportation Services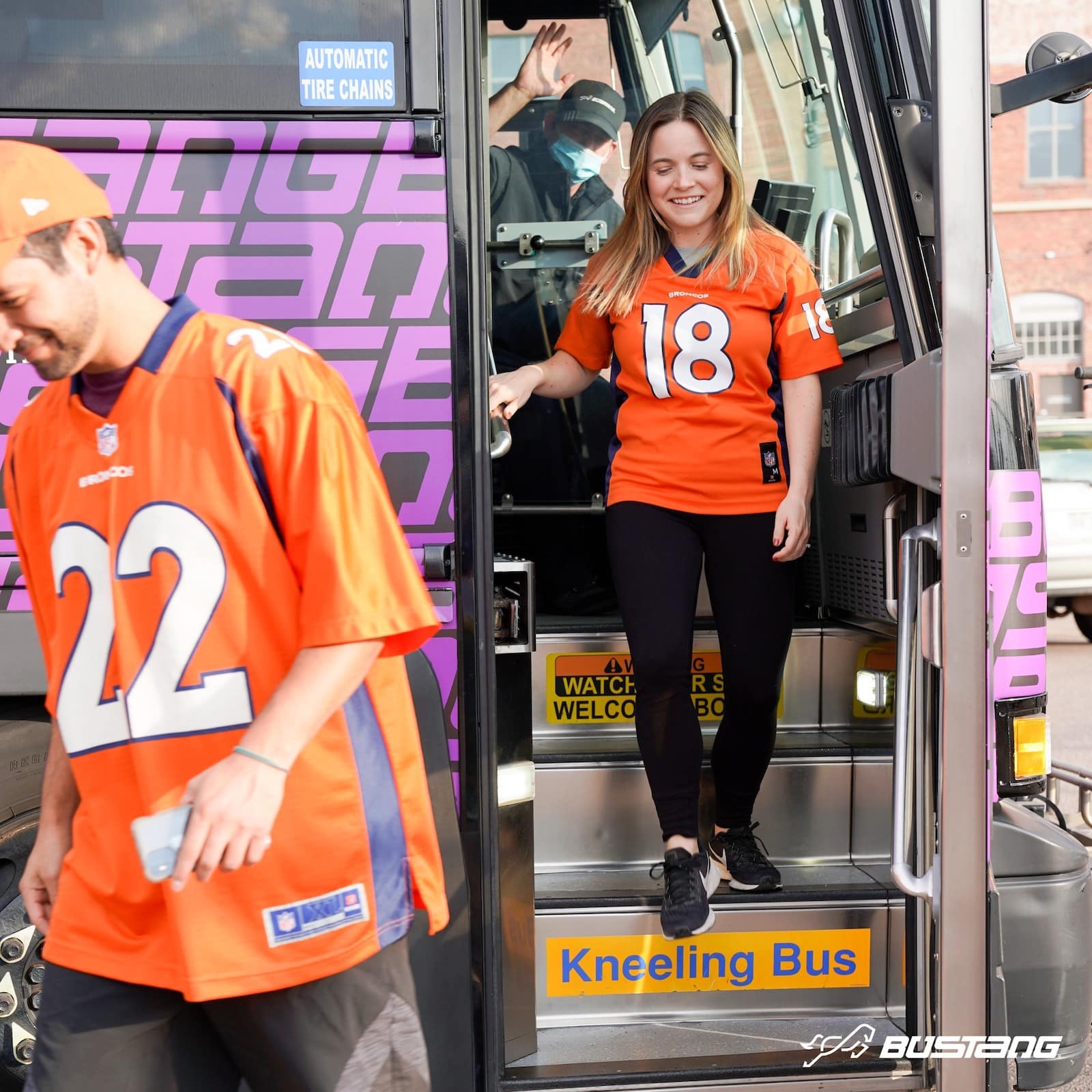 During Denver Broncos home games, Bustang to Broncos runs shuttles from Colorado Springs and Fort Collins to Empower Field at Mile High. The ticket price is calculated in real-time based on where the buyer is coming from and where they are going.
Bustang to Broncos – North
Bustang to Broncos – South
Bustang to Broncos – West
RamsRoute
During the school year, Monday through Friday, RamsRoute runs between Denver and Fort Collins, where Colorado State University is. Each ride is charged a fare.
Estes Park
From Denver, there is just one way to get to Estes Park. It begins at Wewatta Street and Seventeenth Street in Denver's Union Station and travels to the Park and Ride in Rocky Mountain National Park.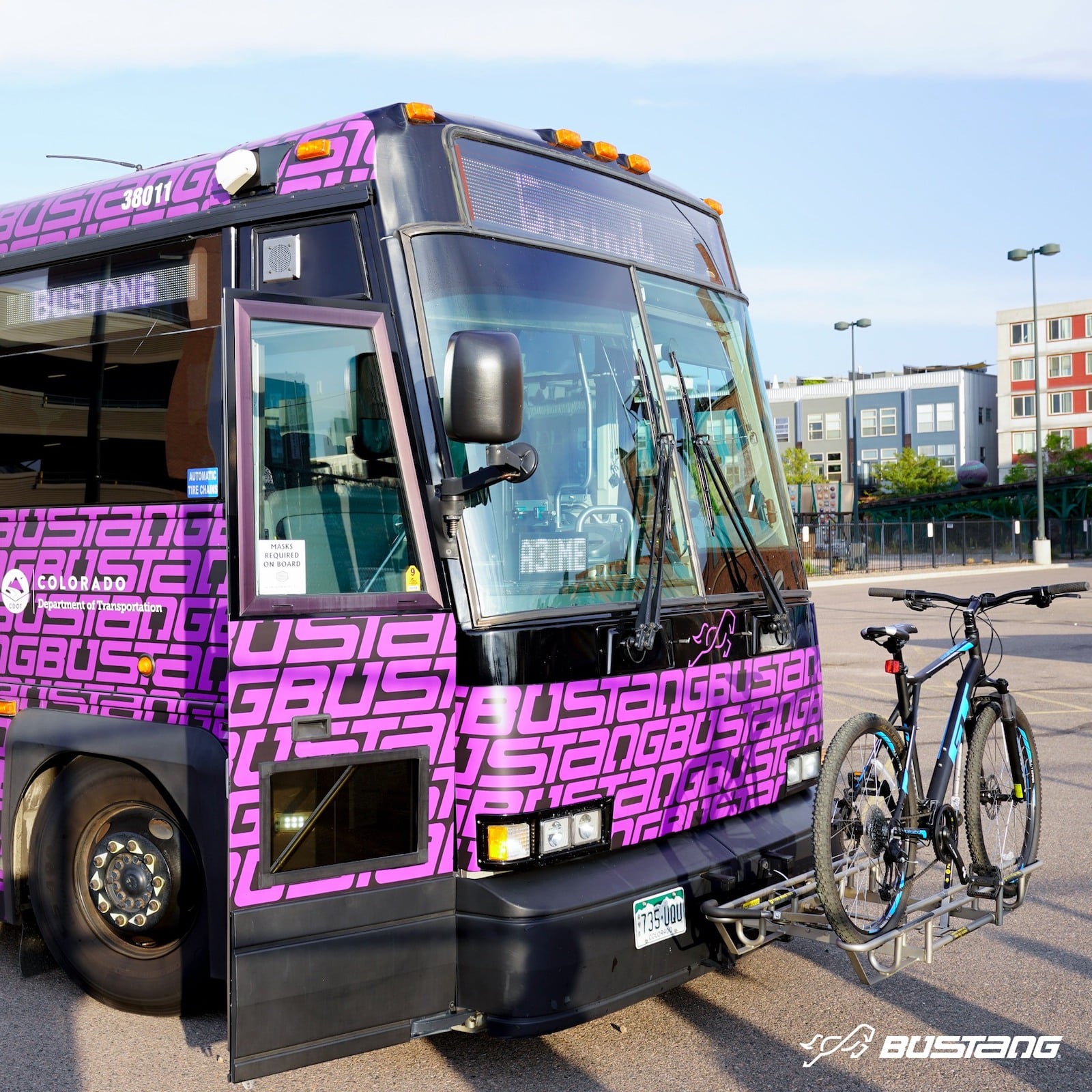 Details
Coverage includes Bustang Outrider: (many towns are not listed below and all are subject to change)
Phone: 800-900-3011
Season: Year-round
Pets: No, not permitted, except for service animals
Website: ridebustang.com