Tucked away at the crossroads of six highways, La Junta is a gem in the vast Colorado outback. Pronounced "La Hunta", the phrase translates to Spanish for "the junction". It's located at 4,078 feet of elevation on US Highway 50, which is known as the "Coast to Coast Highway".
La Junta is both the county seat and the most populated city in Otero County. In 2020, there were a reported 7,322 residents. You'll find a historic downtown district with many unique buildings and local businesses to explore.
Otero Junior College is a higher education institution in town that holds an extensive collection of Native American artifacts. Surrounding land is prime farming and ranching country, with the famed Rocky Ford cantaloupes grown in the same county.
History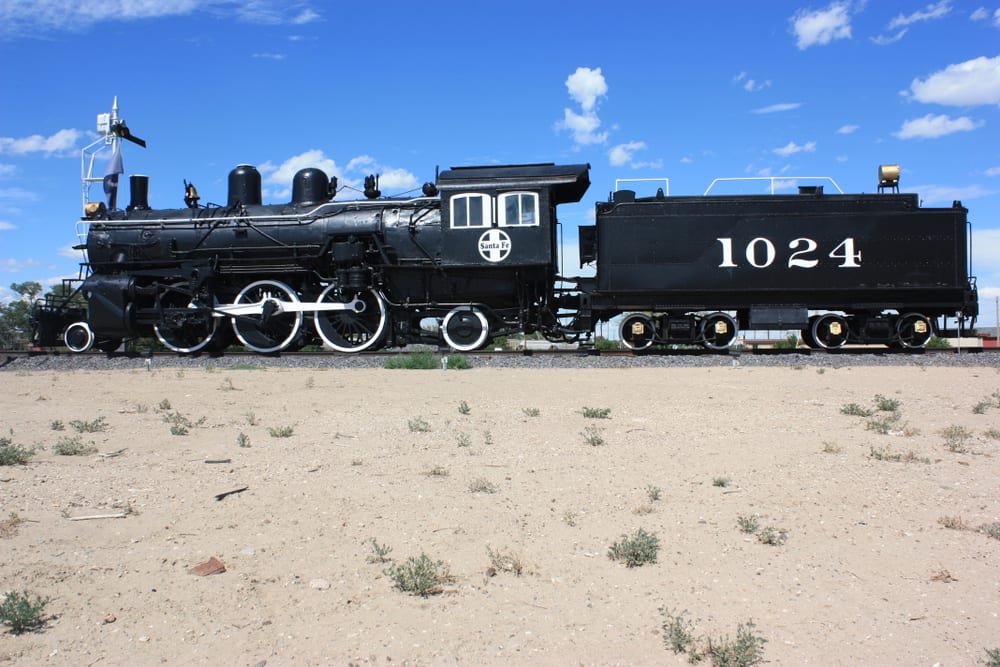 The area surrounding the Arkansas River was a popular corridor for nomads, Spanish explorers, and Native peoples for thousands of years. It was aptly named after the Spanish word for "junction" because of its ideal location at the intersection of the Santa Fe Trail and the river.
In the 1830s the Bent brothers established a riverside fort that acted as a trading post for buffalo robe producers and local Native peoples. It became an icon on the Santa Fe trail that provided not only a place to trade, but to rest, restock supplies, and socialize with other travelers.
The fort became essentially useless when the rail line came through town, making travel on the route of the Santa Fe trail much faster. A construction camp was set up for the railroad workers in 1875. It was an end-of-the-line shantytown of tents and sheds on the south bank of the Arkansas River.
This small town eventually grew into a community full of camaraderie and many residents began setting up homesteads. In 1881,  La Junta was officially incorporated and more permanent brick buildings started filling out the landscape of the town. Today it still serves as a junction point between many major highways and offers a peaceful spot to visit in Colorado's outback.
Main Attractions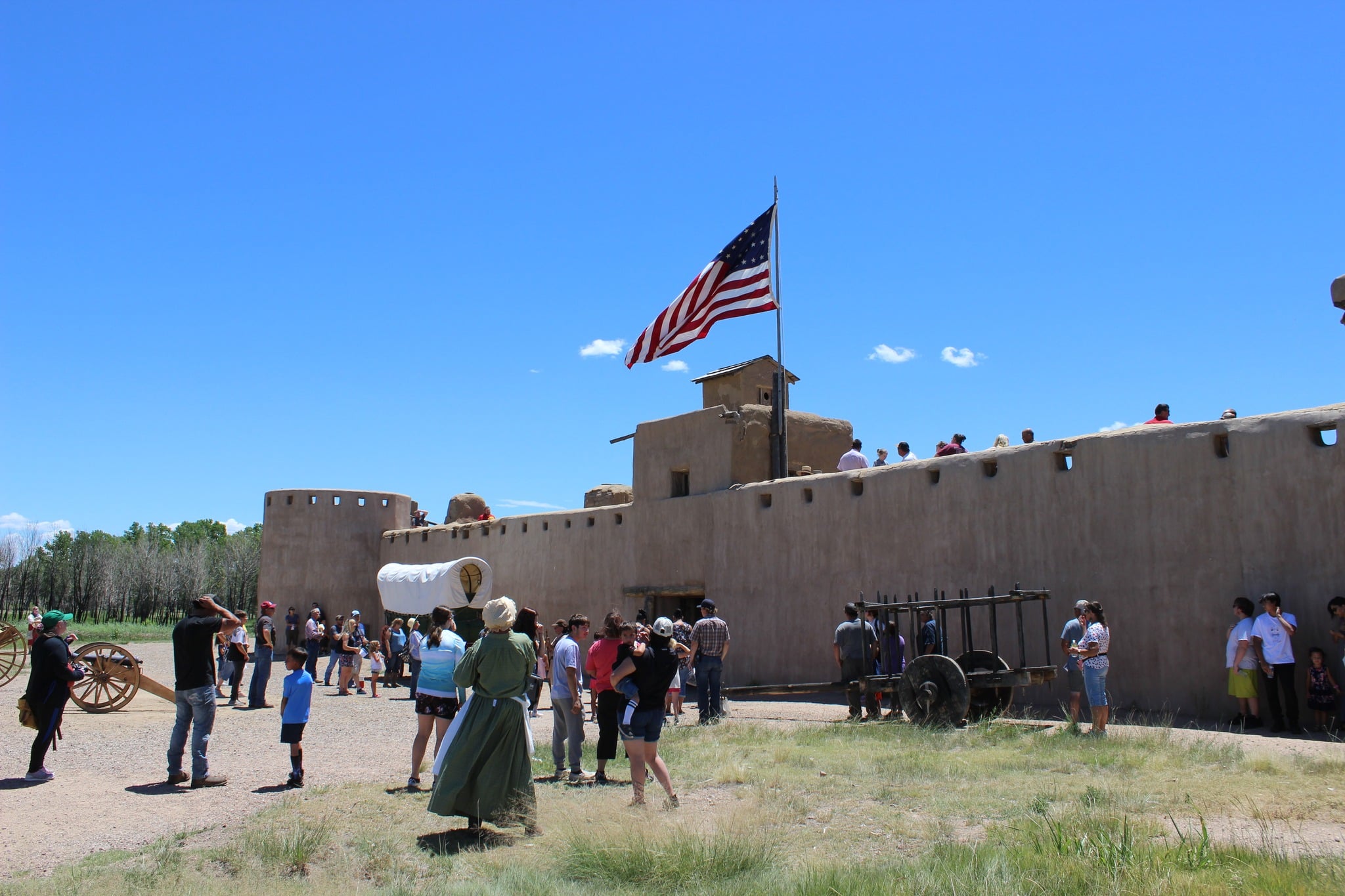 Bent's Old Fort – A historic fur trading post from the early 1800s, which played a vital role along the Santa Fe Trail. It has been brought back to life by living historians today who offer guided tours, reenactments, and education about life in the 1800s.
Comanche National Grassland – The closer of the two sections of natural prairie land is located southwest of town. The Comanche National Grassland is home to preserved dinosaur tracks at the Purgatoire River track site.
Santa Fe Trail – It's both a national scenic byway and a national historic trail. The Colorado Section of the Santa Fe Trail begins just east of Lamar at the state line and goes southwest to Trinidad and into New Mexico.
Recreation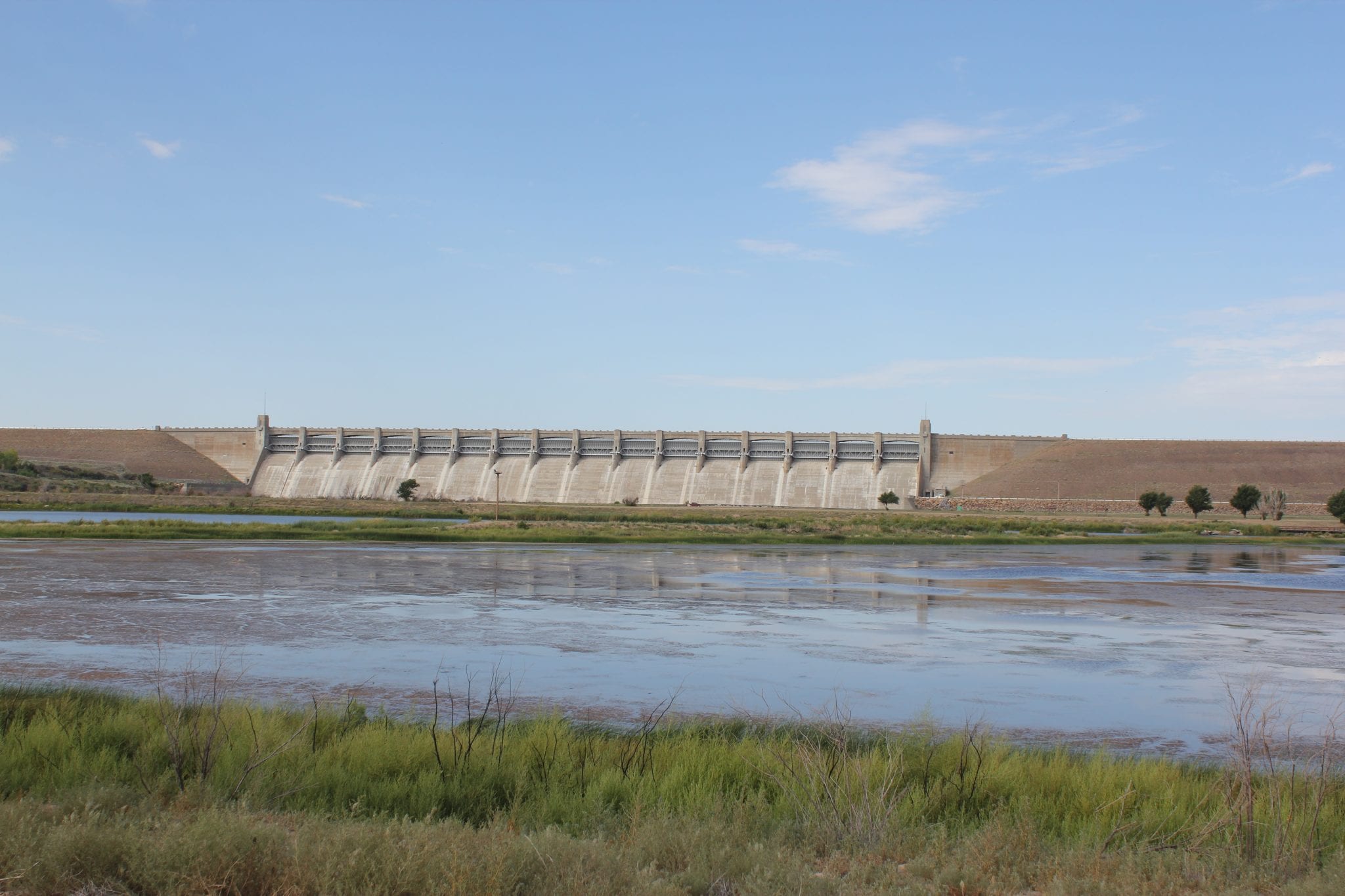 Camping –
Fishing –
Trout fishing can be found in the Arkansas River on the north end of town. You can follow the river west past Pueblo and into the Rocky Mountains where there are some Gold Medal Waters.
John Martin Reservoir has great boating, fishing, and camping, located one hour east of La Junta on US-50.
Hiking –
Withers Canyon trailhead is to the south of town and provides access to the Picket Wire trail. It winds for about 8.5 miles along a river if you want a longer trek, or opt for the shorter 1 mile loop for easy views of the canyon.
Bent's Old Fort Hiking Trail is a 1.5 mile loop around the historic site, with a large section of trail running along the Arkansas River.
Accommodations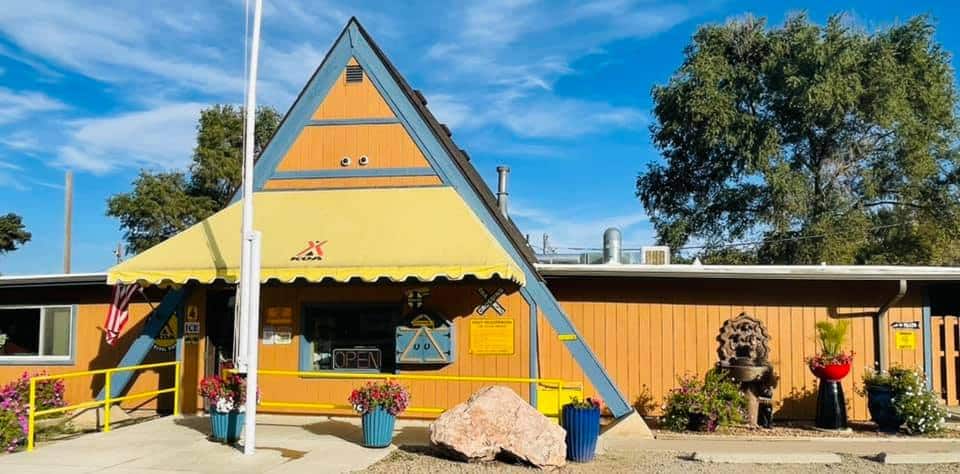 This section contains referral links. If you click through and take action, we may receive a commission, at no additional cost to you. 
Midtown Motel – A locally owned motel that's been serving guests since the 1950s. There are 26 rooms to choose from, each slightly different depending on what you're looking for. Although there are limited amenities, the motel is conveniently located within walking distance of downtown.
Holiday Express Inn – This modern hotel has all the comforts you want out of accommodation. Updated rooms feature USB ports, flatscreen TVs, and minifridges.
La Junta KOA – Whether you choose a campsite, cabin, or private suite, this KOA property is a great place to connect with nature. They have several amenities including a snack shop, pool, guided activities, and even a slip-n-slide during warmer months.
Read about the best hotels in La Junta.
Dining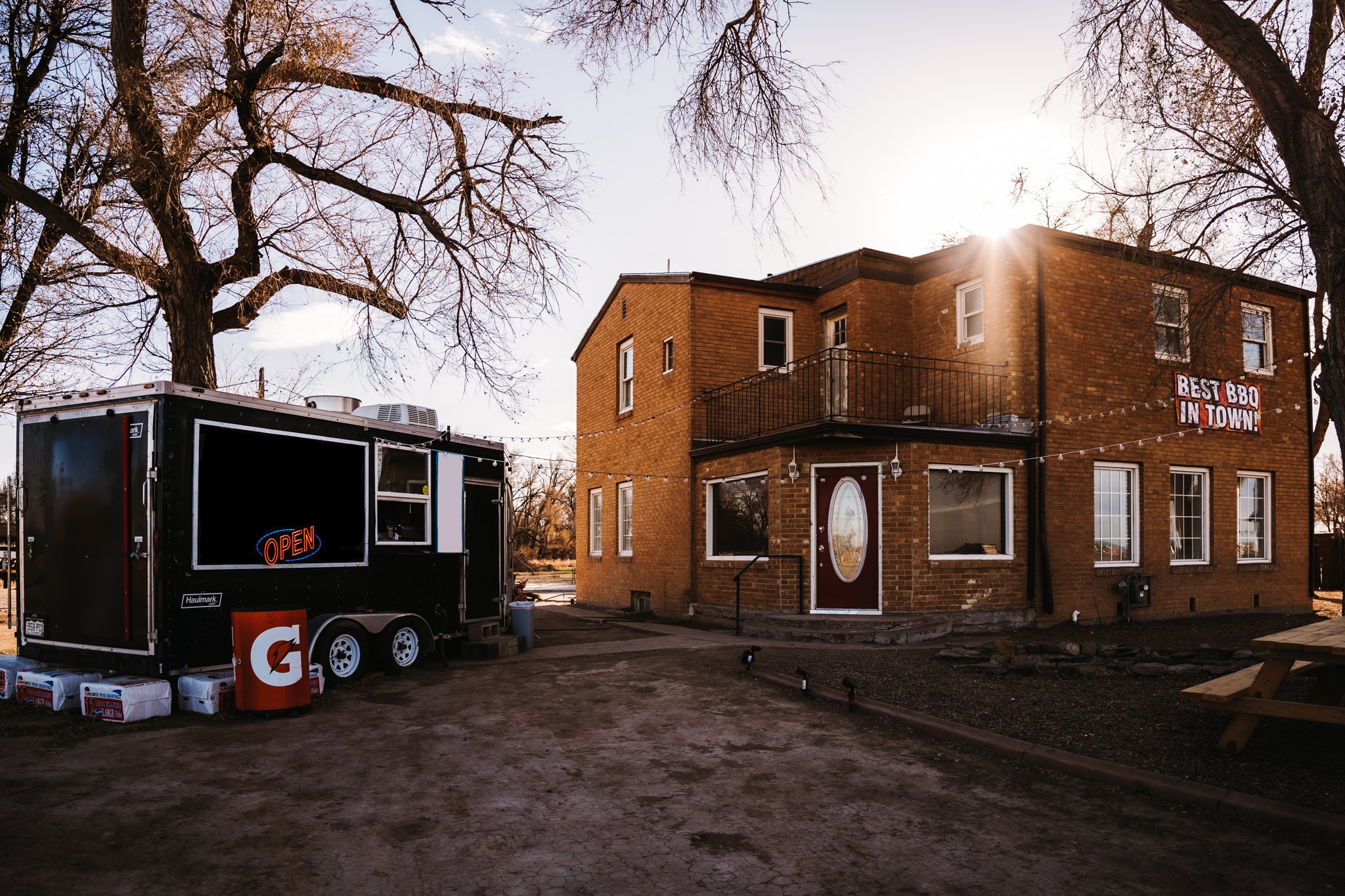 Copper Kitchen – If you want a home-cooked comfort meal, look no further than this cozy cafe. Serving up breakfast and lunch all week.
The Railyard – Mellow bar and restaurant with craft cocktails, unique railroad decor, and a menu full of classic American fare.
Creekside Smokehouse – Freshly made BBQ, smoked daily with plenty of homemade sides to choose from. Opt to eat in or take it away to enjoy.
Special Events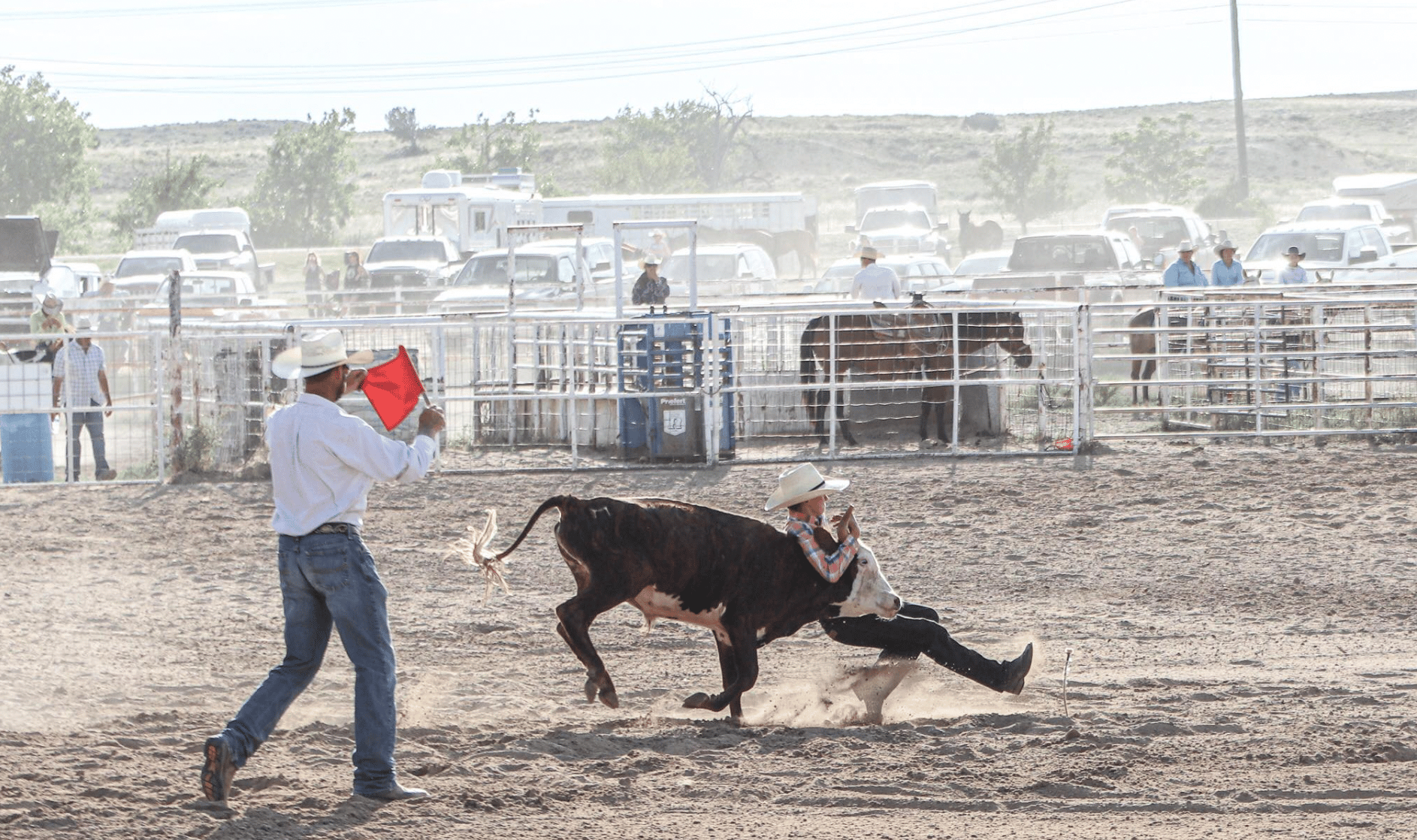 Jun – "Cruisin' Into Fun Festival" & "Keep Kids Safe" Fair – Hosted by the Tri-County Family Care Center, this one-day festival is jam-packed with fun. There are over 40 vendors set up, live music, touch-a-truck, kid's games, and a pie-eating contest to end the night.
Jul-Oct – Farmers Markets – Find roadside stands all summer long on Highway 50 in towns along the Arkansas River valley.
Aug – Winter Livestock – One of the 5 national markets for auctioning cattle in the U.S. The sale lasts all day at the local auction house.
Sep – Early Settlers Day – This is one of La Junta's longest-standing traditions. Events include a pancake breakfast, parade, live entertainment, local vendors, and craft booths.
Sep-Oct – La Junta Tarantula Migration – Each year from September through early October the Oklahoma brown tarantula, most common in Southeast Colorado, comes out with a procession of male counterparts with the single mission of finding a mate. There is a dedicated one-day festival in early October as well.
Sep – Annual Kids Rodeo and Race Meet – This rodeo is all about the up-and-coming generation of cowhands. It spans 2 days and draws participants from many southwestern states.
Activities near La Junta
Federal Lands:
Hiking:
Museums:
Landmarks:
Performing Arts:
Public Parks:
Scenic Drives:
State Parks:
Towns:
Transportation:
Visit the town's official website.
Latest in La Junta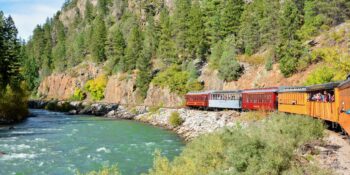 Colorado's scenic train rides are some of the best in the country. From utility to tourist…