The Vogel Canyon Picnic Area is a picturesque location by the Purgatoire River that is home to various wildlife and natural springs. Situated in La Junta, Colorado, Native Americans called this canyon home around 300-800 years ago, leaving behind rock art that can still be seen on walls surrounding the canyon.
It's located within the Comanche National Grassland, so there's a lot of prairie wilderness to explore
Hiking
Hiking around Vogel Canyon is one of the most popular activities in the area. There are four trails, each with stone posts or cairns to help you find the trailhead.
Be mindful of where you step while hiking, especially during the warmer months as the grass can hide snakes. Furthermore, do not touch or interfere with any of the rock art you might see as these are considered artifacts protected under the Archaeological Resources Protection Act. Anyone who imposes damage on them is subject to fines.
Picnicking & Camping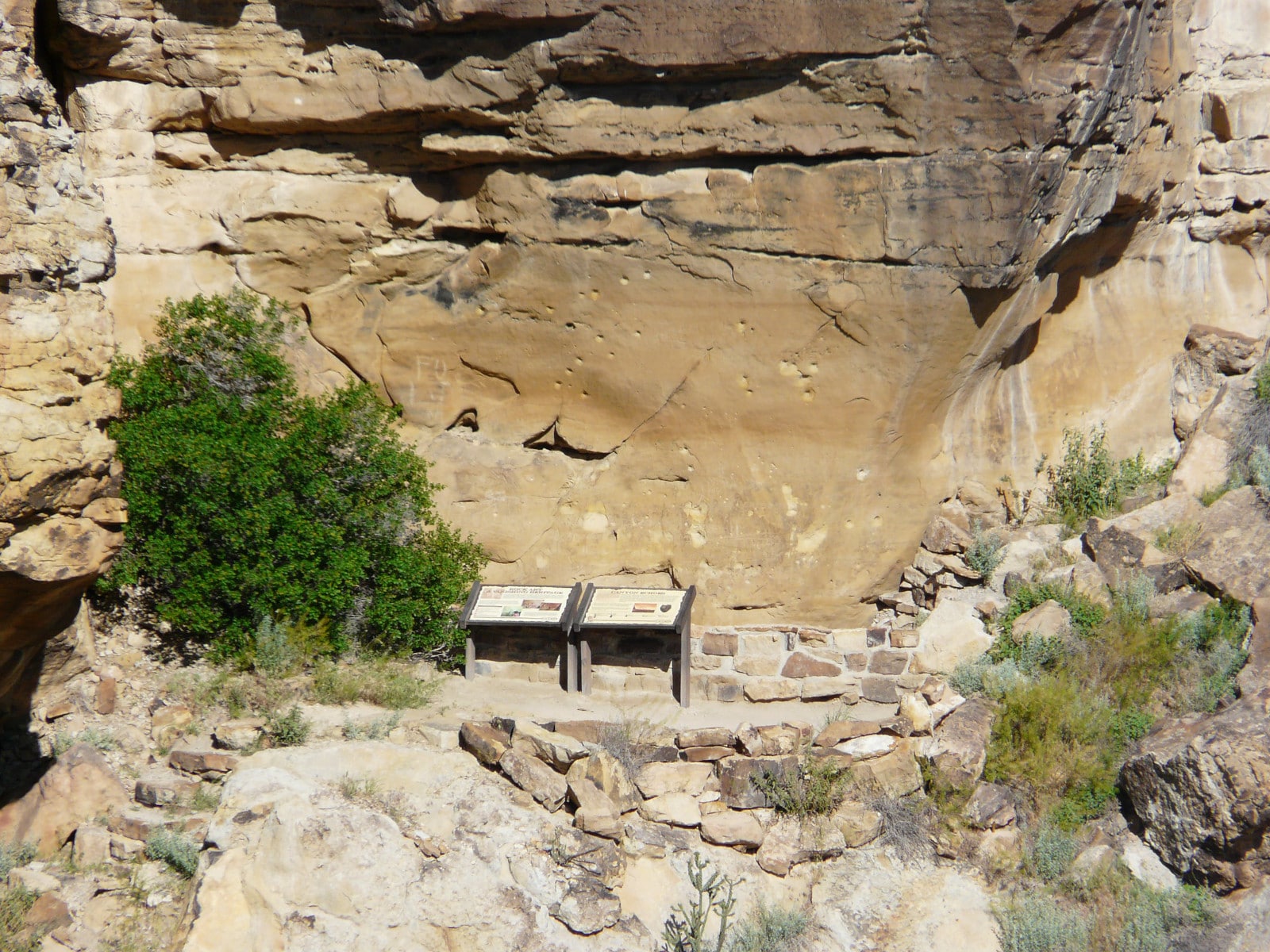 There are three covered picnic tables with grills and one vault toilet in the area. No drinking water is available, so it's essential to bring your own. Picnic tables are available on a first-come-first-serve basis and camping is only allowed in the parking area, although there are no electrical hookups, potable water, or trash bins on-site.
Details
Address: David Canyon Road, La Junta, CO 81050
Phone: 575-434-7200
Season: Year-Round | Monday – Friday | 8 AM – 4 PM
Website: fs.usda.gov…