When it comes to Colorado's mountains, those that stand 14,000 feet and higher are typically the ones that hog all the glory. But don't let the numbers fool you. Some of the most gorgeous views and challenging climbing routes in the state are located on 13,000-foot peaks, known locally as 13ers.
If you're looking for mountains to explore that are ruggedly beautiful and significantly less crowded than than their 14er counterparts, check out these peaks.
How many 13ers are in Colorado?
There are 637 peaks between 13,000 and 13,999 feet in Colorado, according to this long list of 13ers from 14ers.com. We also referenced this list for the elevations given below, which are slightly different than you might find on Wikipedia, and coincidentally, Google.
Here are among the best 13ers in Colorado for hiking, in no particular order:
Pacific Peak – 13,950′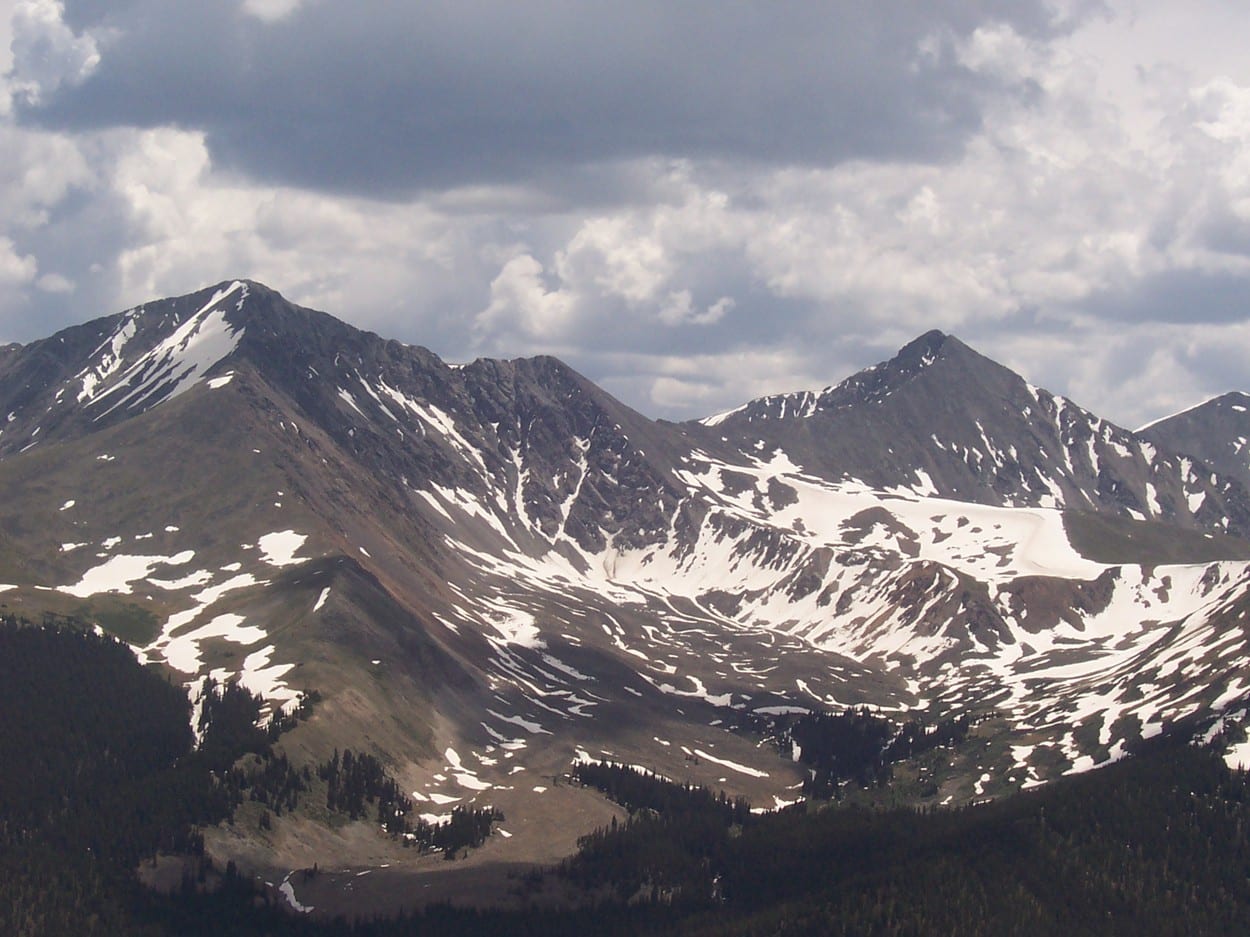 Clocking in at a mere 50 feet below the 14,000 designation, Pacific Peak is located north of Quandary Peak on the Tenmile Range. But unlike Quandary Peak, which has become notoriously overcrowded for its accessible climbing routes and close proximity to Breckenridge and Frisco, Pacific Peak offers stellar views and rewarding climbs without the throngs of crowds.
James Peak – 13,294′
Sitting pretty at 13,294 feet atop the Front Range southeast of Winter Park, this beautiful peak is beloved for its ideal backcountry skiing conditions and arresting views. At just over an hour's drive from Denver, James Peak makes for a nice day trip that can easily be paired with a visit to St. Mary's Glacier, Idaho Springs, or the Black Hawk/Central City area.
Horseshoe Mountain – 13,898′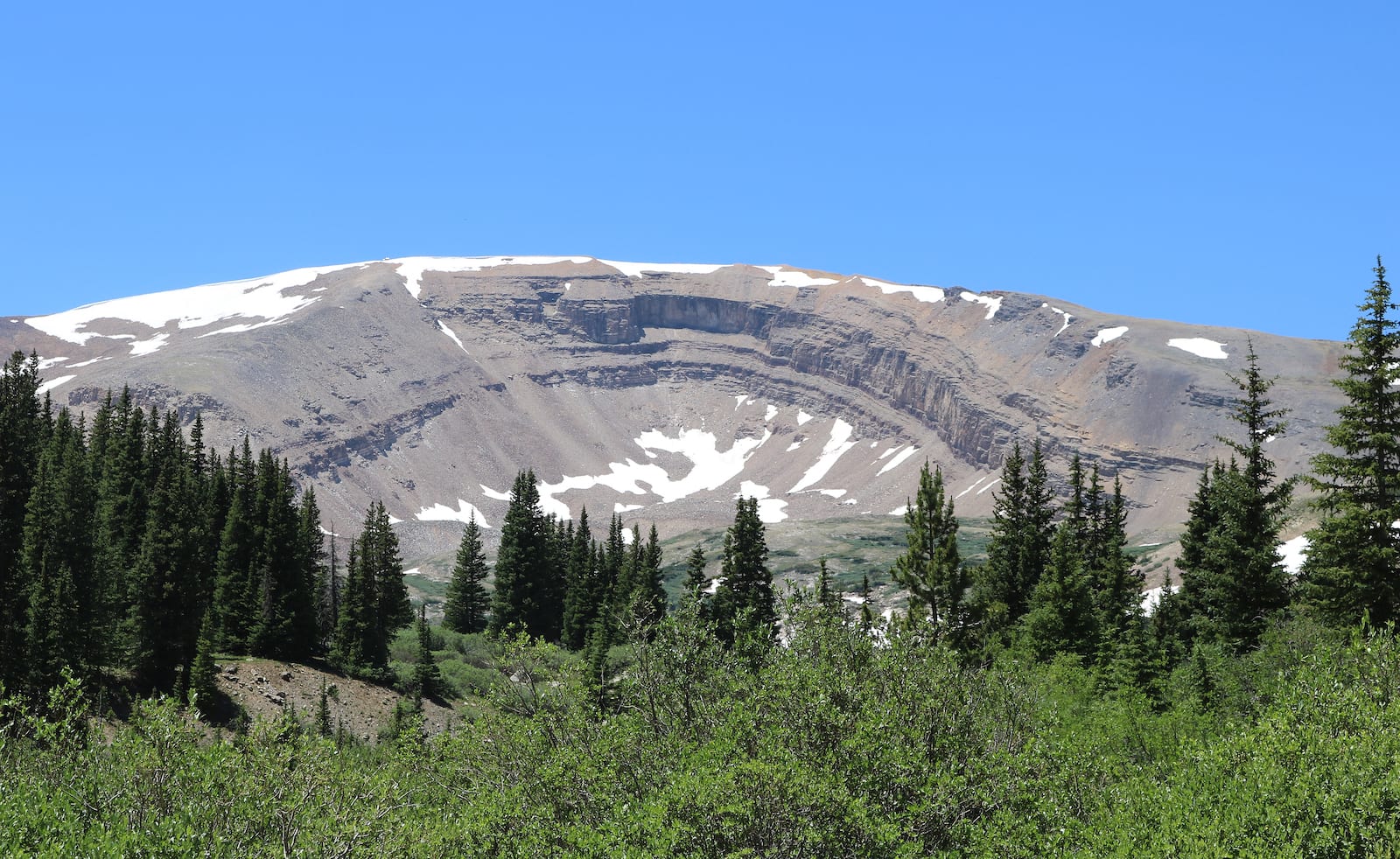 Between its unique bowl-shaped summit and the phenomenal natural beauty of the surrounding Mosquito Range, Horseshoe Mountain shouldn't be missed. Located in the area just south of Leadville and Fairplay, the mountain offers an accessible Class 1 climbing route as well as a difficult Class 2 option for hikers needing more of a challenge.
With it not being too far from places like Breckenridge and South Park's famed fishing spots, Horseshoe Mountain is well worth the detour if you're in the area.
Broken Hand Peak – 13,573′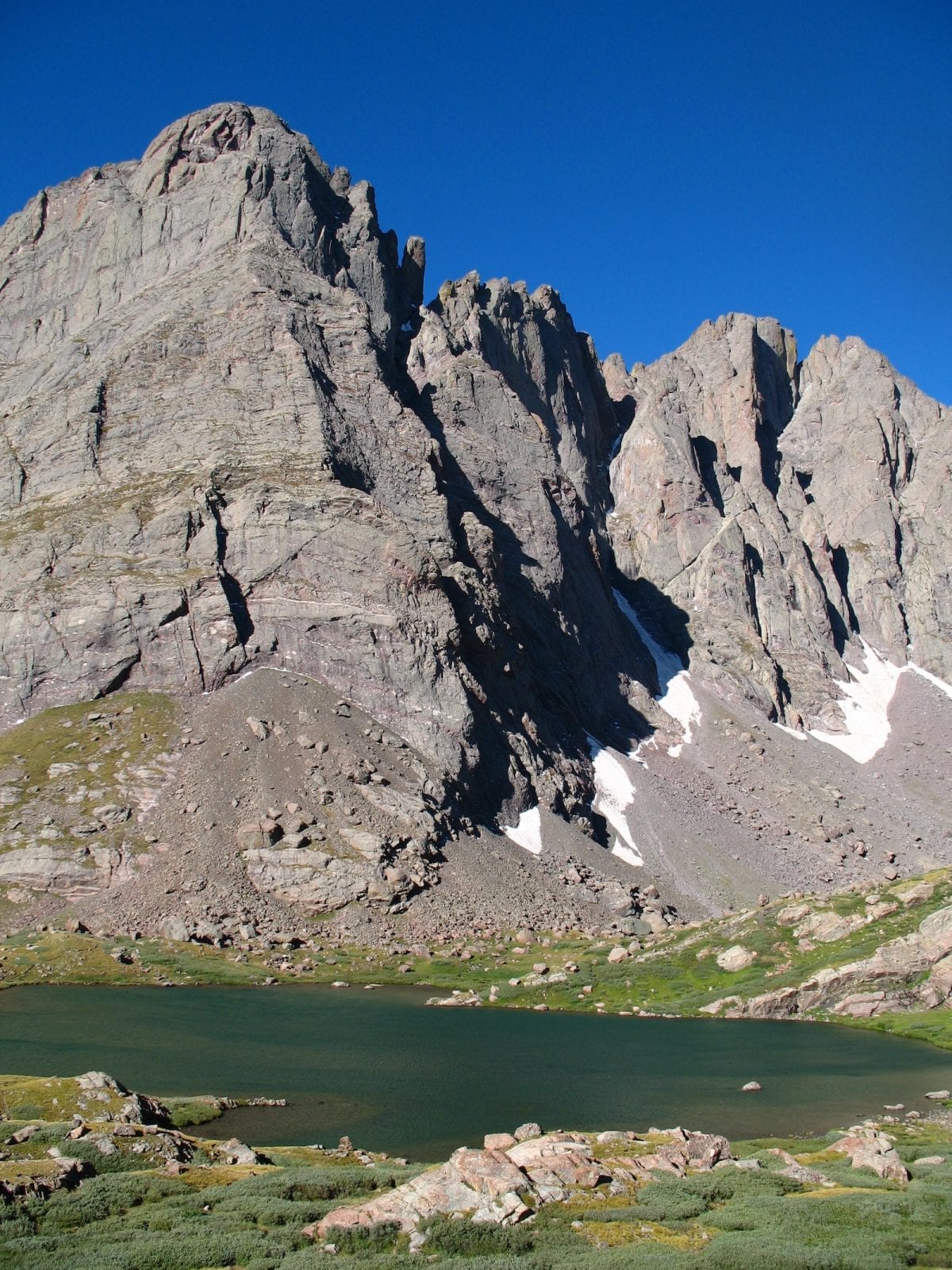 Like you might've guessed, this ominously named peak is not for the faint of heart. Located deep in the heart of the Sangre de Cristo Mountains, this peak's Class 3 route is rugged, sparsely climbed, and provides astounding views of a part of Colorado few make the effort to see. For those visiting the eccentric town of Crestone or the sprawling Sangre de Cristo Wilderness, Broken Hand Peak makes for an unforgettable visit.
Fletcher Mountain – 13,951′
Another peak located atop the Tenmile Range near Quandary Peak, Fletcher Mountain falls into the "almost 14er" territory. A mountain that demands some amount of technical finesse and climbing experience to climb, this peak provides solid terrain and incredible views that many taller peaks can't match.
Atlantic Peak – 13,841′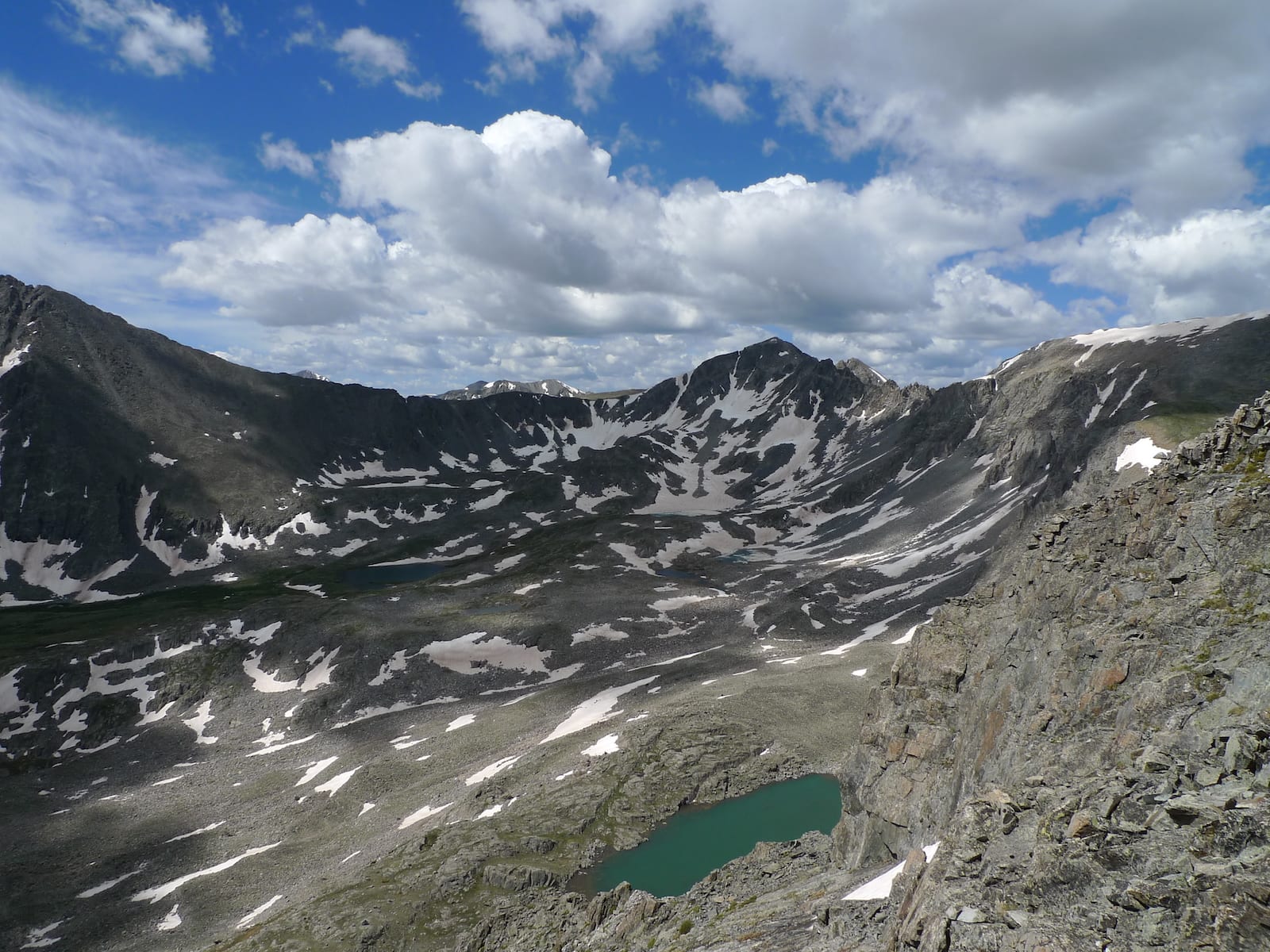 Located right next to––you guessed it––Pacific Peak, Atlantic Peak offers two challenging Class 2 climbing routes as well as loads of rewarding backcountry skiing terrain. If you're feeling especially ambitious, you could climb the Atlantic, Pacific, and nearby Crystal Peaks all in one go, though doing so is definitely not recommended for inexperienced climbers.
When you find yourself in Breckenridge/Frisco area during the right weather conditions, spending some time on Atlantic Peak won't disappoint.
Mt Spalding – 13,842′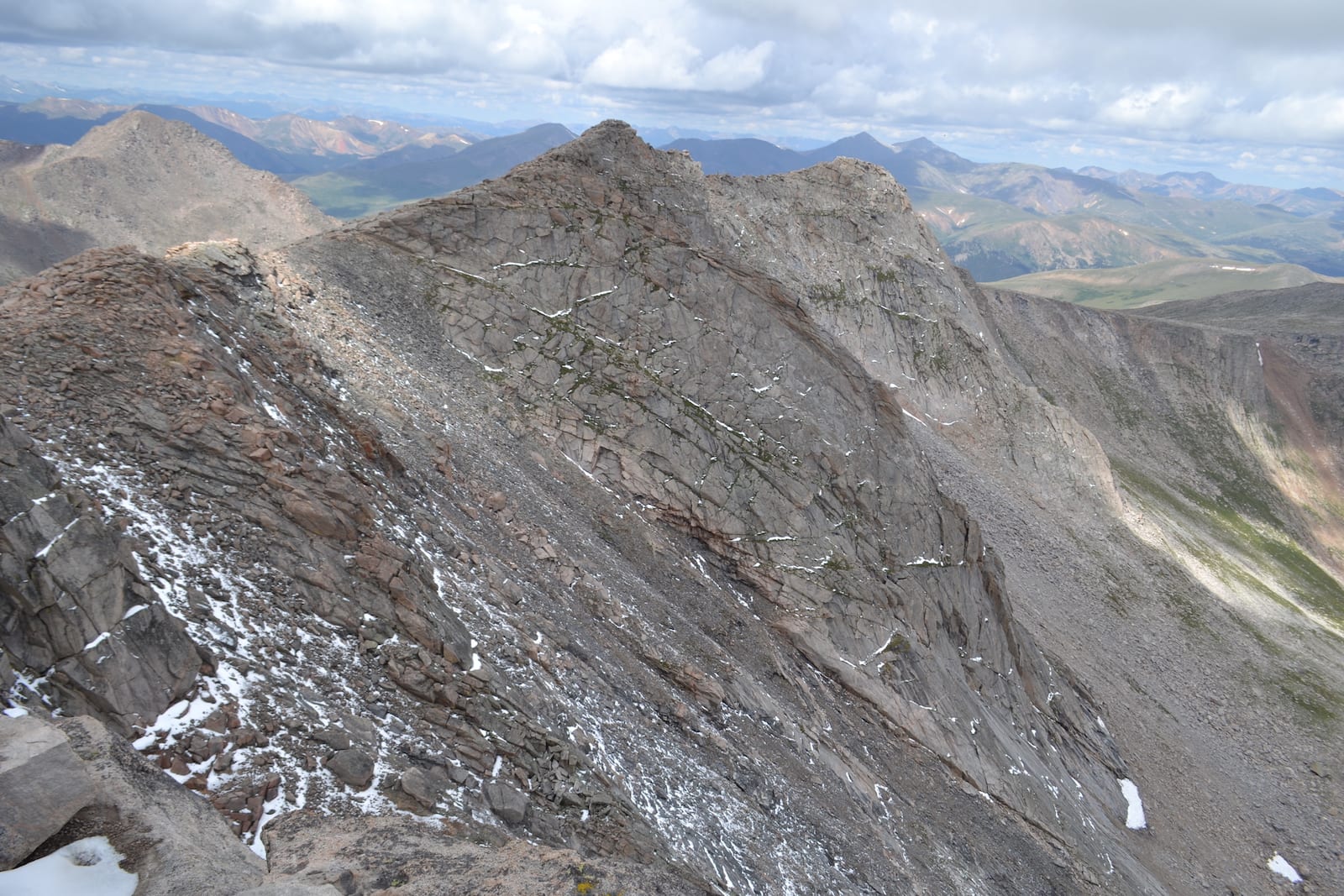 Located on the Front Range near the far more popular Mt Evans and Mt Bierdstat, Mt Spalding gets a lot less attention from its famed 14er neighbors. However, between its rewarding climbing route, quick and easy accessibility from Denver, and heart-rendering alpine views, Mt Spalding might just be one of the best kept secrets on the Front Range.
Mt Meeker – 13,911′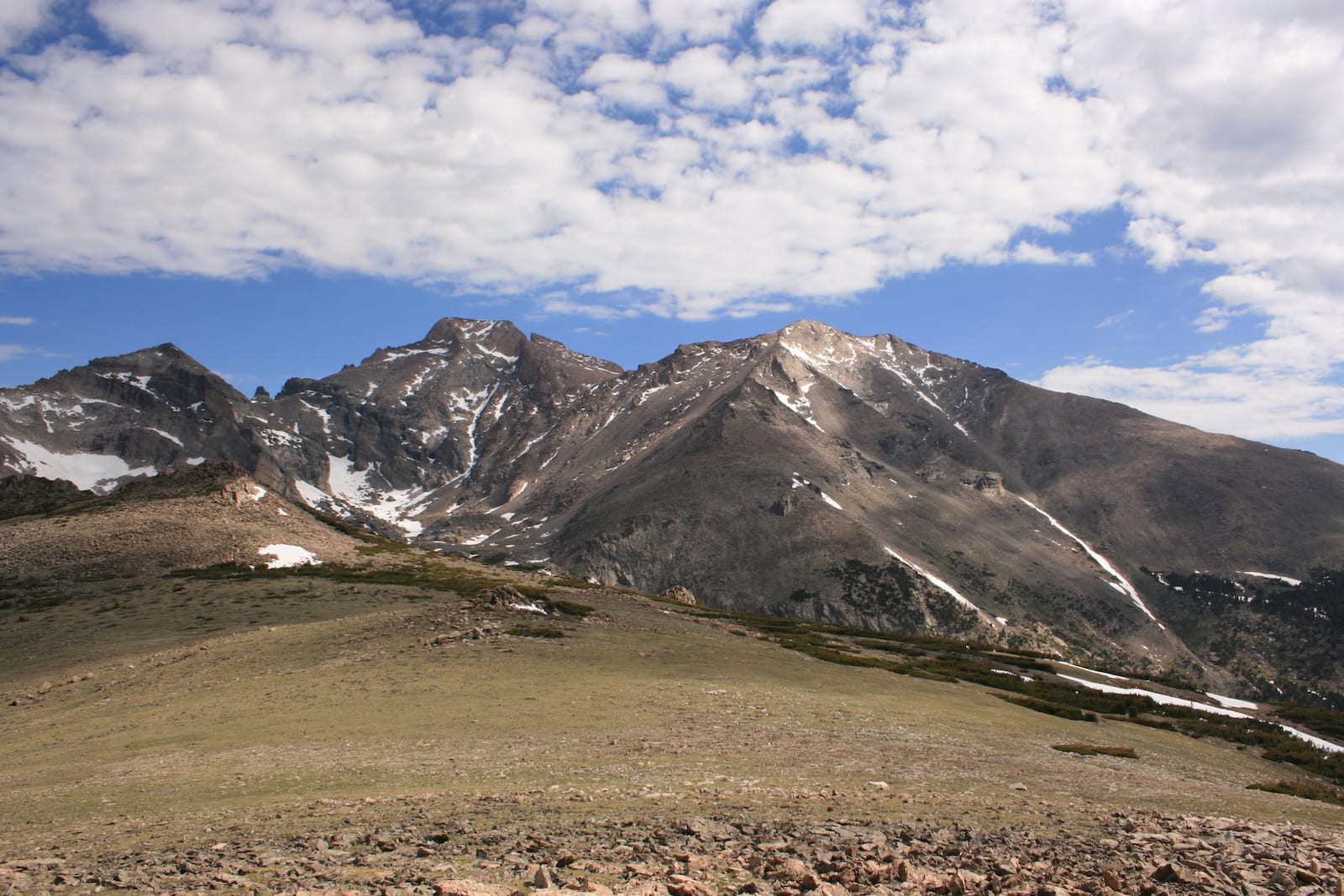 The second highest peak in the Rocky Mountain National Park, Mt Meeker offers fun alpine hiking routes that happen to be immersed in one of the most beautiful outdoor areas in the nation. While Mt Meeker's neighbor Longs Peak is taller and offers tougher climbing routes, Mt Meeker delivers similar views and is far less crowded.
Mt Sniktau – 13,234′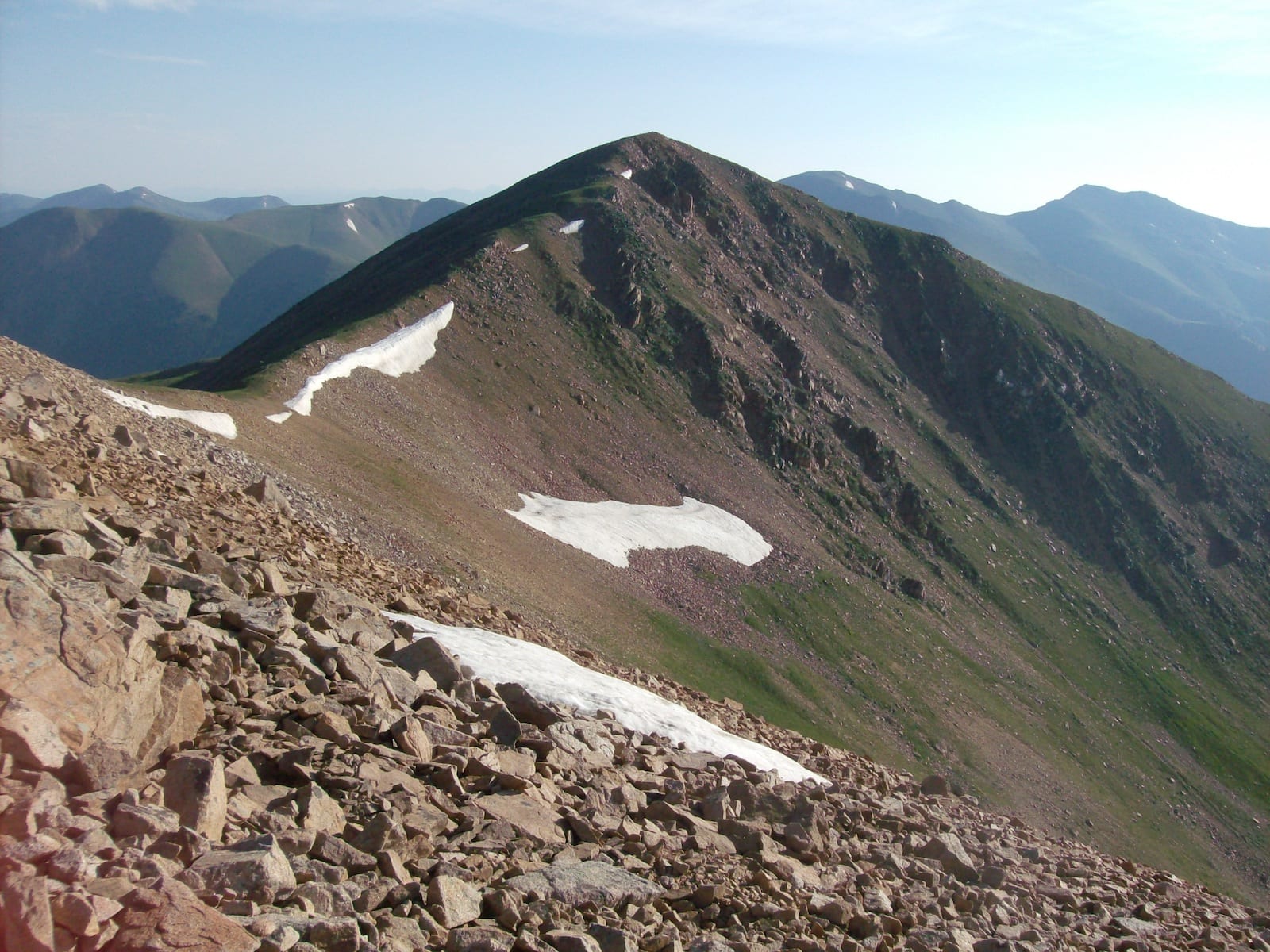 Between a gorgeous hiking route that's welcoming to inexperienced climbers and its stellar backcountry skiing conditions, Mt Sniktau is a favorite 13er among avid Colorado outdoor enthusiasts. Located right off of 1-70 near the Loveland Ski Area and Eisenhower Tunnel, Mt Sniktau is one of Colorado's more prominent 13ers.
You've most likely driven by it yourself at some point. With a manageable Class 1 route, this is a great spot to climb that's not too far from Denver.
Grizzly Peak – 13,988′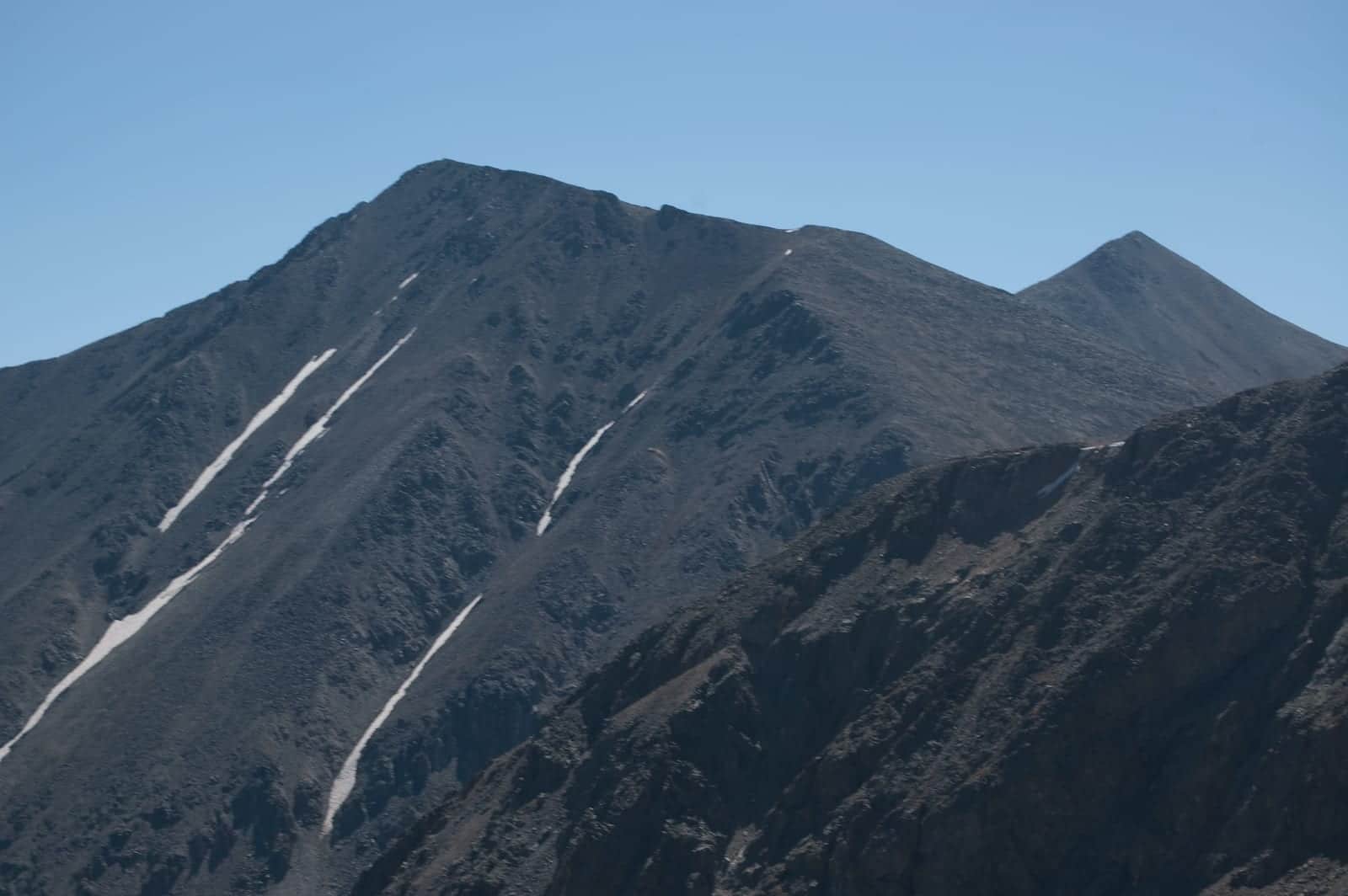 At just 12 feet under the 14,000 ft mark, we might as well think of Grizzly Peak as a 14er. In fact, with challenging Class 2 routes and a manageable Class 3 option, Grizzly Peak is actually a bit more challenging and dynamic than many of its higher counterparts.
Located near the Arapahoe Basin Ski Area in the Sawatch Range, this peak is probably one many Coloradans have seen but haven't thought about visiting. But with exciting backcountry skiing terrain, jaw-dropping panoramic mountain views, and multiple climbing routes to choose from, you'll love spending time on Grizzly Peak.
Those are just two handfuls of more than six hundred, 13,000-13,999-foot peaks in Colorado. And let's not even get started on the 12,000'+ range. Hopefully, you found a great 13er to climb and have a fun day hiking away from the crowds.