A state as epic as Colorado has the best hotels to match. Every type of accommodation can be found from five star ski side, to sleeping in a teepee. Complete your Colorado vacation with the right hotel room, being sure you'll receive a great night's rest. Read our hotels blog.
Find the Best Hotel Accommodations in Colorado
Choose from hotels, homes, apartments, rooms, yurts, and even lodging at hot springs and casinos. There are thousands of other fun, unique overnight accommodations in Colorado. Below we feature historic hotels, luxury 3, 4 and 5 star hotels, casino hotels, dude ranch resorts, as well as lodging at hot springs and state parks.
This section contains referral links. If you click through and take action, we may receive a commission, at no additional cost to you. Reserve your hotel stay early for the best deals.
Historic Hotels in Colorado
Experience Old West charm at one of Colorado's many historic hotels. These unique, one-of-a-kind properties are sure to delight. They range in price from wallet friendly, to upscale, luxury. Some are basic with the amenities, others, such as the Broadmoor, are five star.
Luxury 5 Star Hotels in Colorado
Rest assured you'll get top notch everything at Colorado's most luxurious hotels. These five star accommodations are well known for their world class service and amenities. Find high rise accommodations in downtown Denver, or unique alpine getaways in the Rockies.
Luxury 4 Star Hotels in Colorado
Colorado's boasts exciting 4 and 4.5 star hotels at the right places throughout the state. You can find them across the state from the Front Range to the Western Slope. Each has restaurants, a gym, swimming pool, concierge and business facilities.
Luxury 3 Star Hotels in Colorado
Book a three star hotel and you can expect a memorable, upscale experience. There are oodles of these to choose from around the state, and you usually can find at least one in all the popular destinations. Work out, get your work done and eat on-site.
Bed & Breakfasts in Colorado
Sometimes it's nice to have a warm and intimate accommodations to really get to know an area the best. These bed and breakfast hotels always make you feel like family on your Colorado vacation.
Casino Hotels in Colorado
Sometimes you just want to experience a night in Vegas, without the flight. Well, it may be slightly different, however, you can still enjoy table games, slots and the other classic casino games at these 24 hour spots. And when you get tired, just head on up to your room!
Dude Ranch Resorts in Colorado
Take the family out for a week at an authentic Colorado dude ranch. The Old West hospitality and slew of personalized activities will surely be unforgettable. Resorts range from working dude ranches for adults only, to the most luxurious, posh, family guest ranches.
Hot Springs Hotels in Colorado
Relax your worries away in a mineral hot springs, then retreat to your on-site room. These hot springs resorts all offer overnight accommodations, ranging from your typical hotel room with shared access to the pools, to secluded cabins with your own private soaks.
State Park Lodging in Colorado
Of Colorado's forty-two state parks, thirty-three of them provide campgrounds, however, a select few offer a glamping experience worth sharing here. You can stay overnight in a tepee, yurt or cabin at some of these state parks. All are reservable.
Unique Hotels and Accommodations
Colorado is full of unique hotels and vacation rentals, one-of-a-kind places that will live long in your memories. These range from yurts, teepees and cabins, similar to those found in the state parks above, to home and apartment rentals, such as the Indy's boyhood house where Indian Jones the Raiders of the Lost Ark was filmed.
There's much more to lodging than just a traditional hotel. From spending the night in a tiny home to glamping in a yurt, there are plenty of out-of-the-ordinary accommodations. Rent out an entire apartment or home. All that's on top of choosing among hundreds of destinations.
Guide to Hotels and Vacation Rentals in Colorado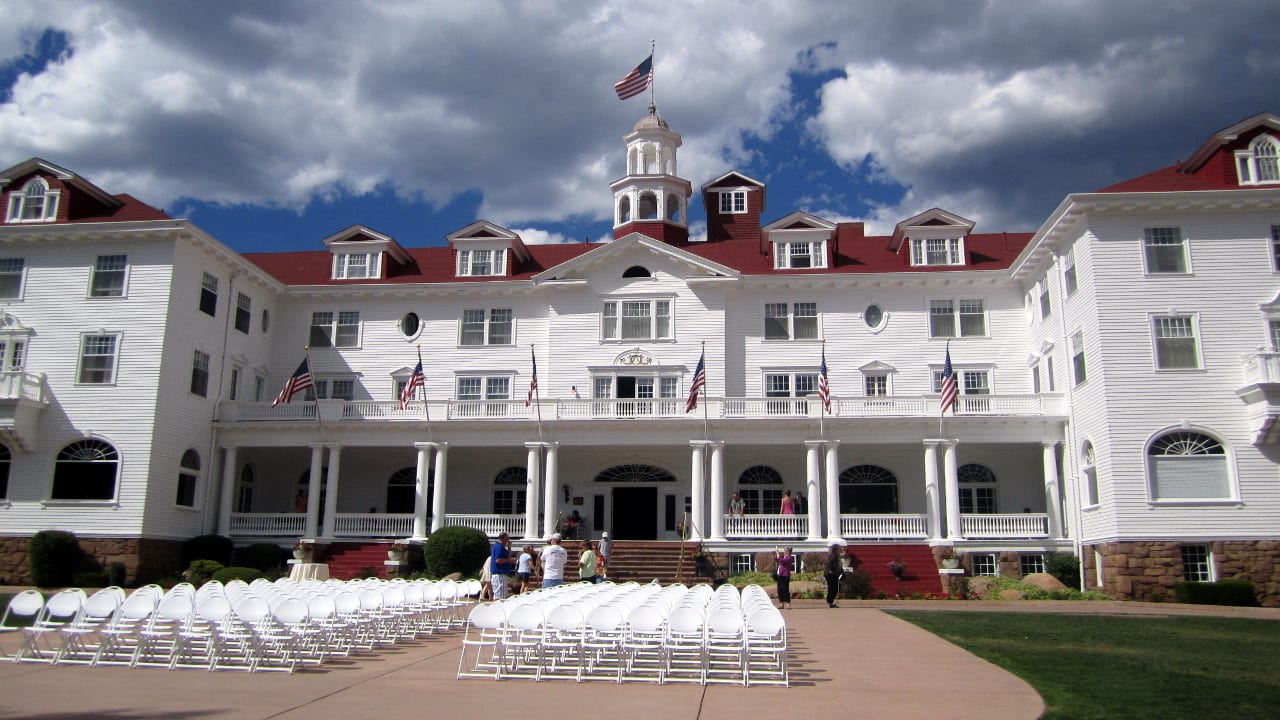 Probably the most important part of any vacation is getting a great night's rest, especially at altitude. Traveling and enjoying Colorado's world class recreation take its toll, so its necessary to recover properly. With the right planning, you can be assured your accommodations will please everyone in the group.
From single rooms to giant cabins, Colorado's got plenty of choices for overnight stays. Tourists of every nature are catered to, with every type of lodging available. The most popular places do sell out, so it's always best to plan and reserve ahead of time.
Choose reliable budget hotels if you just need a clean room to crash at night, or an upscale accommodation with plenty of amenities if you want to be pampered, and plan on spending more time at your temporary residence. Either way, treat yourself to something memorable, because you're worth it.
If you want to spend the night in history, consider staying at one of the oldest hotels in Colorado. To get the locals' feel, consider an AirBnb or VRBO. Or go posh and get something you'll always remember at a luxury hotel. You can find upscale resorts nestled in the most picturesque spots around the state.
How to find the best lodging in town?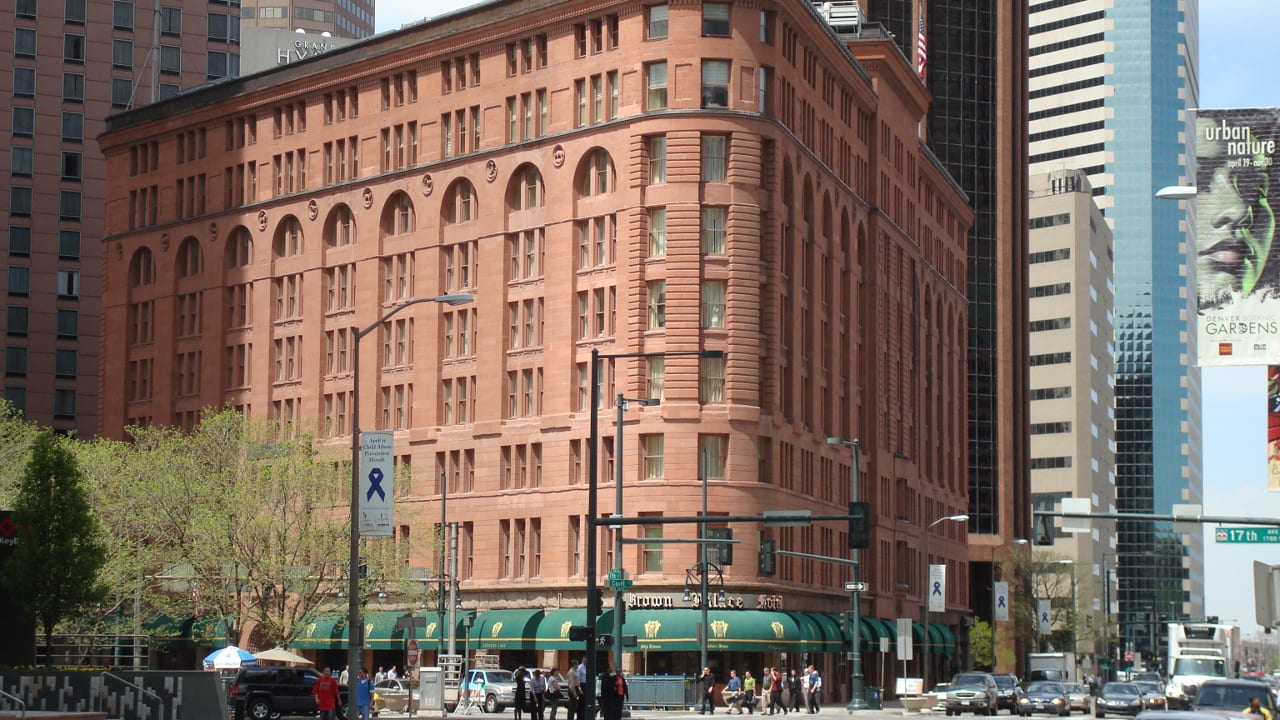 There are a number of online resources for booking your room months, weeks and even minutes in advance. Most folks use a comparison site like booking.com or hotels.com. Others prefer a more spacious locals' feel renting our an entire home via AirBNB or VRBO.
AirBNB/VRBO – Search VRBO to find the perfect property for you
. If you're not familiar with AirBNB or VRBO, perhaps you don't live in the U.S. or travel much. These unique home stays, allow a homeowner, apartment owner, yurt owner, whatever, to rent out an entire house or just a single room. Prices are generally more affordable than a hotel room, for a much bigger space, usually complete with a kitchen to cook. Search VRBO to find the perfect property for you
Comparison Sites – Save time by plugging in your destination and having a hotel comparison website filter results, based on your preference, from price, reviews, location, etc. Our favorite tools are: Agoda or Booking.com.
Craigslist – For those looking for longer term rentals this is Craigslist is perfect. Find leases for apartments, homes and rooms with month-to-month, 3 month, 6 month, etc.
Glamping – Find those odd properties for a truly memorable experience with: Glamping.com or Glamping Hub. Discover yurts and teepees, among a variety of other creative accommodations.
Couchsurfing – By far the cheapest option on the list, Couchsurfing allows you to stay with locals and meet travelers from all around the world. Once verified you can stay with locals across Colorado for free, or host travelers from in your home. After all, travel is more by the people you meet along the way than the places you visit.
What type of places can you find in Colorado?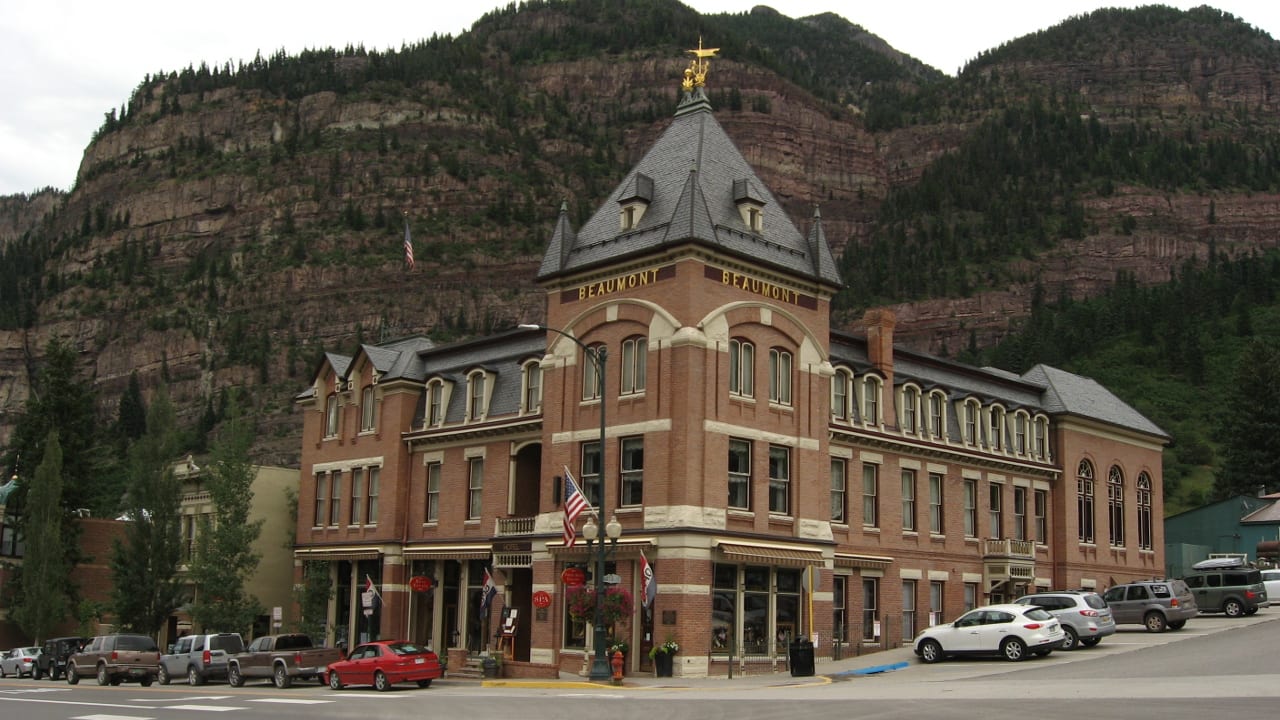 Historic – Colorado's Wild West past and mining heyday produced many historic hotels. Experience the charm of a bygone era by stepping back into time at one these classic accommodations. Most historic hotels offer mid-level and up pricing, many with uniquely decorated rooms and interiors. A few historic hotels like the Broadmoor and Browns Palace are also luxury hotels, offering top notch service and amenities.
Luxury – Upscale, boutique, three, four and five star hotels are found throughout the state. When you spend this kind of a money for a night's stay, you're sure to get pampered from the staff and first-rate service. Luxury hotels run the gambit in price, and usually start at $200 and up, depending on town and time of year. Winter and summer are peak seasons, as well as holidays. Travel in the spring or late fall for some of the best deals.
Confidently book and experience premium property with piece of mind.
Enjoy a cozy vacation home rental in Breck and beyond. Reserve now at TurnKey Vacation Rentals.
Guaranteed lowest rates
Secure keyless entry
Complimentary Wi-Fi
Professional cleaning
24/7 local support
Hotel-grade linens and toiletries
Exceptional properties
Available in: Aspen, Beaver Creek, Breckenridge, Basalt, Frisco, Glenwood Springs, Summit County, Steamboat Springs, Snowmass Village, Vail Valley and Winter Park.
Resort – Resort hotels include amenities you won't find at your normal overnight lodge. Unique accommodations include dude ranches, hot springs resorts, ski-in/ski-out hotels, casinos and a variety of private resorts. Prices range from budget to upscale, so all budgets will be able to plan an unforgettable vacation.
B&B – Hospitality is always top priority at a local bed and breakfast. Caring hosts always make sure you feel like family in these smaller accommodations, which include a home-cooked breakfast and one-of-a-kind ambiance. Prices of all levels can be found.
Odd Lodging – Why not stay someone so unforgettable that you cannot wait to share a photo of your sleeping quarters? Odd places to stay include include yurts, teepees, tiny homes and anything in between.
Budget – Affordable places to stay can be found all over. Good, clean hotel rooms range from around $50 and up, usually in the $60-$100 range, depending on location.
Mid-range – You can be assured you're getting a reliable place to lay your head at night if you spend a little more. It doesn't necessarily guarantee a better hotel than a budget-friendly, but that's pretty much what these hotels are promising. Mid range hotels run $100 to $200 a night or more, depending on location.
What is the international hotel star rating system?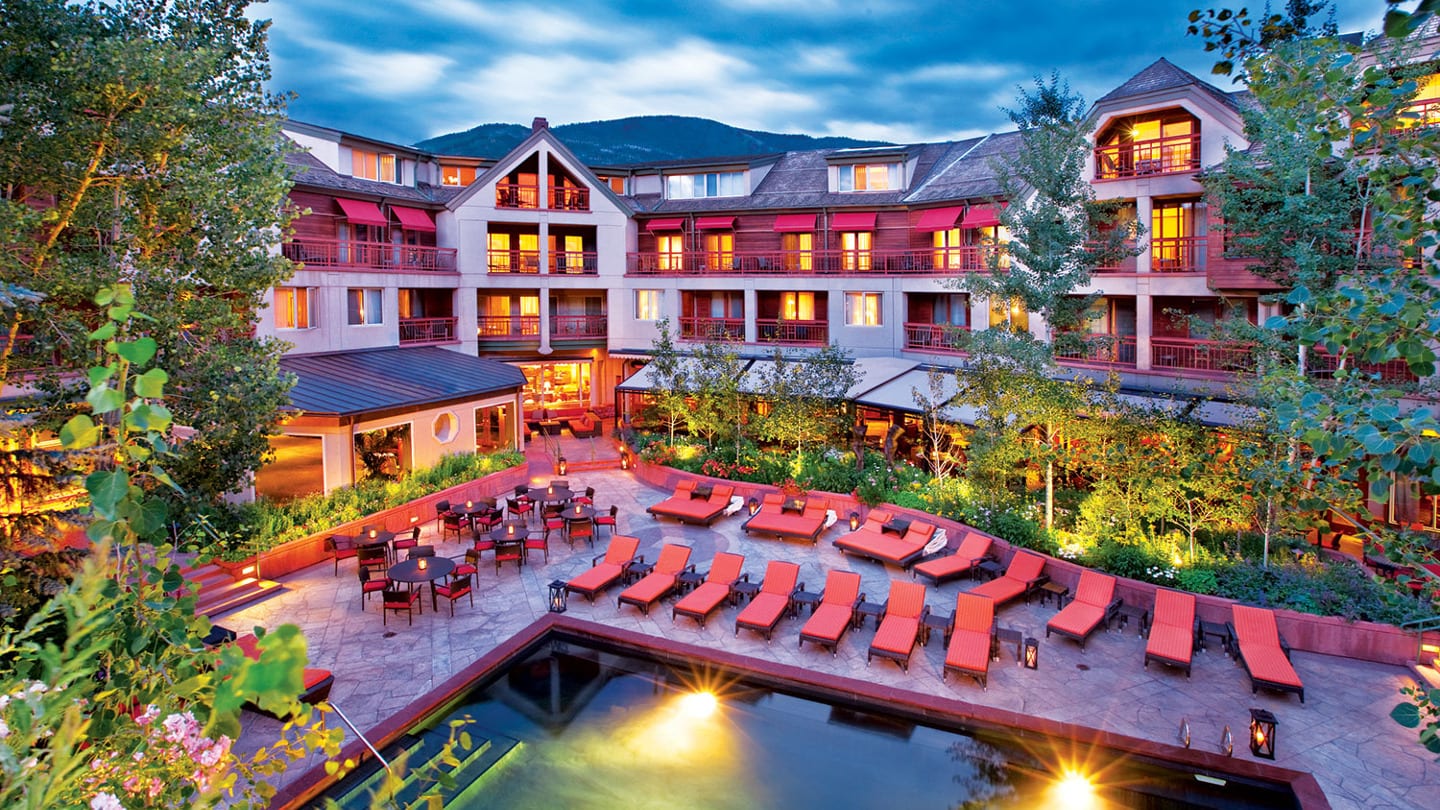 You can find the star rating system at hotels across the world. Not all hotels have them, but if they do, you can generally stereotype a sense of how they will be. While stereotypes may be incorrect, the hotel star rating system is usually accurate. Further since there are numerous organizations and countries that manage their own system, it's not entirely the same across the world, however, you're likely to get a similar level of service.
The system goes one from one to five, with the latter usually being the most expensive. However, this can vary by location, time of year, and whether you can score that special deal. It's often best to book as early as possible for the cheapest rate, regardless of the star rating. There are also half stars given, so a hotel could be a 0.5 star or a 4.5 star.
Basically as you go from one to five stars, the luxury goes up, as do the amenities and service. To compare it to a plane, and don't take it literally, consider it like an economy seat, economy plus, business, first class and private jet. Here's a breakdown:
★ – Basic rooms, private or shared bathroom, vending machine
★★ – Basic rooms, private bathroom, color TV, restaurant/bar on-site
★★★ – Multiple room types, color TV, restaurant, gym, business center
★★★★ – Multiple rooms and suites, restaurants/bars, gym, swimming pool, business center, concierge
★★★★★ – Most luxurious accommodations with all the above and more
What is the AAA diamond rating system?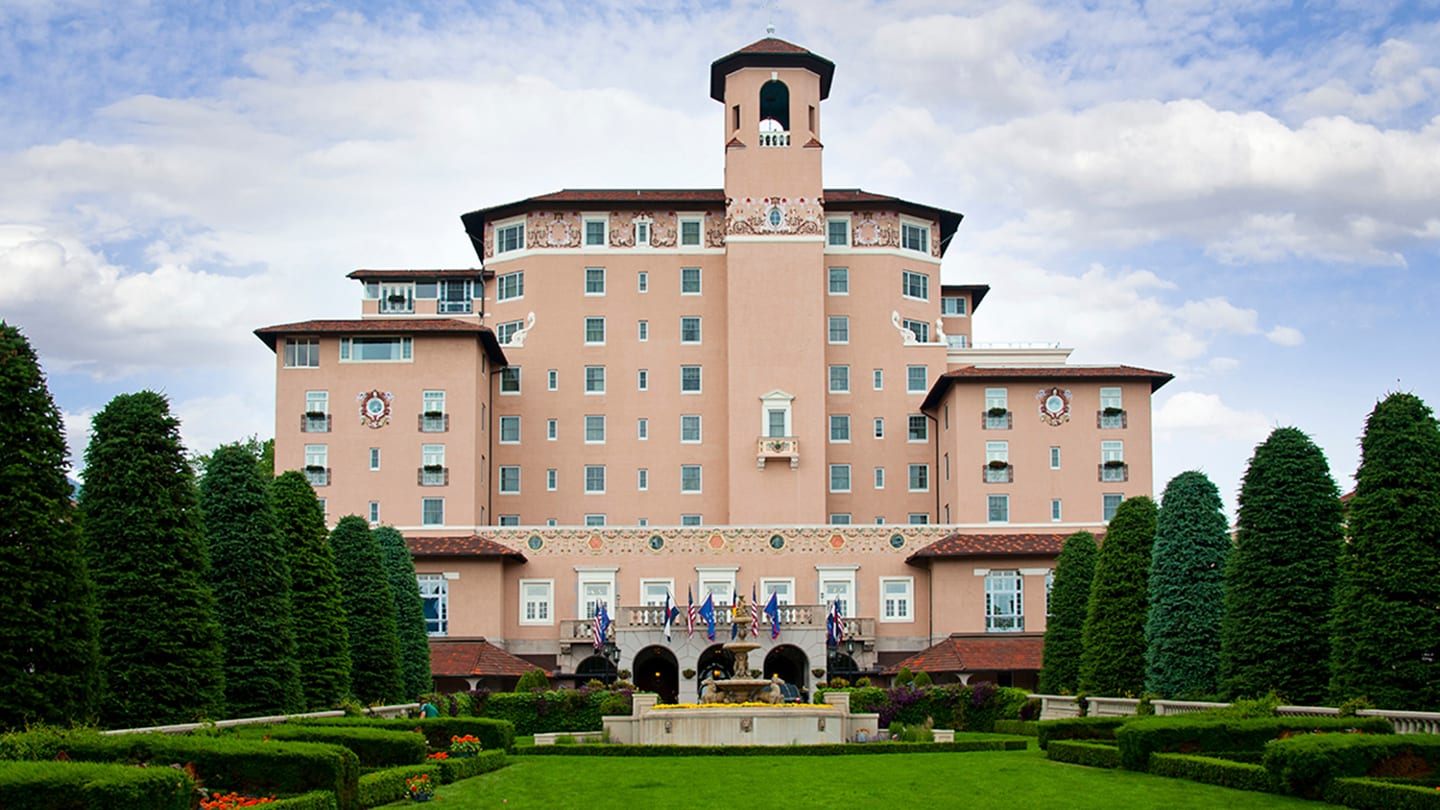 This is simliar to the hotel five star rating system, except the American Automobile Association uses diamonds instead. They also have a simliar five diamond rating system for restaurants.
♦ Budget-oriented, offering basic comfort and hospitality.
♦♦ Affordable, with modestly enhanced facilities, decor and amenities.
♦♦♦ Distinguished, multifaceted with enhanced physical attributes, amenities and guest comforts.
♦♦♦♦ Refined, stylish with upscale physical attributes, extensive amenities and a high degree of hospitality, service and attention to detail.
♦♦♦♦♦ Ultimate luxury, sophistication and comfort with extraordinary physical attributes, meticulous personalized service, extensive amenities and impeccable standards of excellence.
Trending in Hotels
Related Activities