With an impressive main street and central Colorado location, Frisco is a popular choice for weekend getaways. It boasts a number of outstanding hotel accommodations to fit any budget.
This is one of the early mountain towns in Colorado. Tour the historic buildings built back in the 1800s and relive the past with the old saloons, hotels, and chapels in the town. Frisco is one of the most walkable, vibrant downtowns in Summit County, in addition to Breckenridge.
You'll find plenty of upscale restaurants, laid-back brewpubs, and cozy eateries to feed your need. And we've put together some cool accommodations to consider staying overnight.
Probably Frisco's Best Hotel Accommodations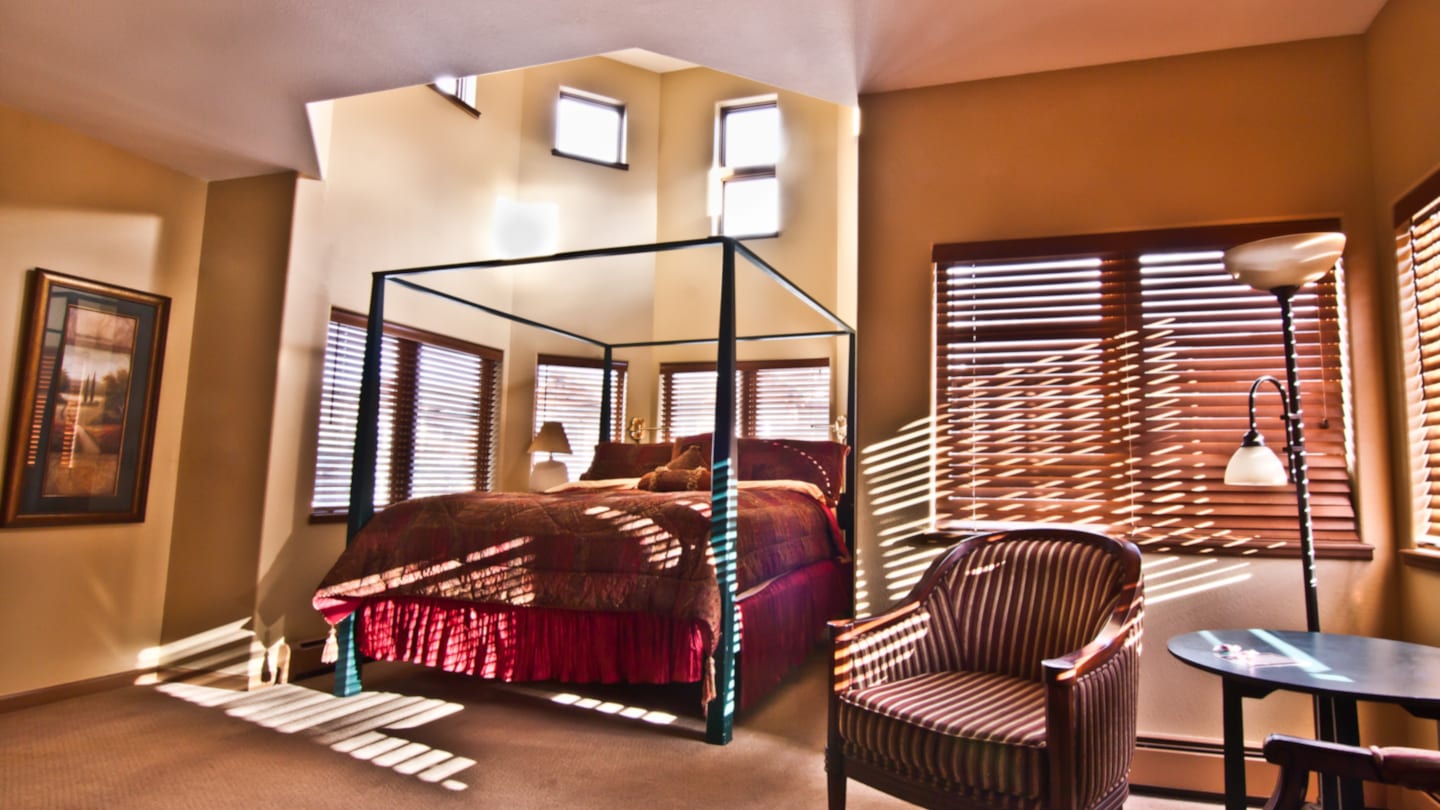 Recreation is what Frisco does best. It provides easy access to two surrounding national forests, Arapaho and White River. Or stay put and enjoy year-round fun at the Frisco Adventure Park, including snow tubing, Nordic skiing, and a bike park.
Partake in the water sports at the Dillon Reservoir via the Frisco Marina. Rent a variety of power watercraft, including fishing boats, runabouts, and pontoon boats. Plus Breck's only 15 miles down the road, as well as the rest of Summit County.
Part of the mining boom, Frisco has long been a vibrant town. By 1882, the town already had two railroads, multiple businesses, and different activities. Now, you can experience the intersection of old and new as the town continues to pay respects to its past as it moves towards a healthier and livelier modern community.
Stop by the free Frisco Historic Park Museum for a trip down memory lane, open year-round. Or just stroll the lovely streets or catch a free bus ride throughout Summit County aboard the Summit Stage.
This section contains referral links. If you click through and take action, we may receive a commission, at no additional cost to you.
Here are our choices for the top hotels in Frisco, CO, in no particular order:
Frisco Inn on Galena – perfect mountain getaway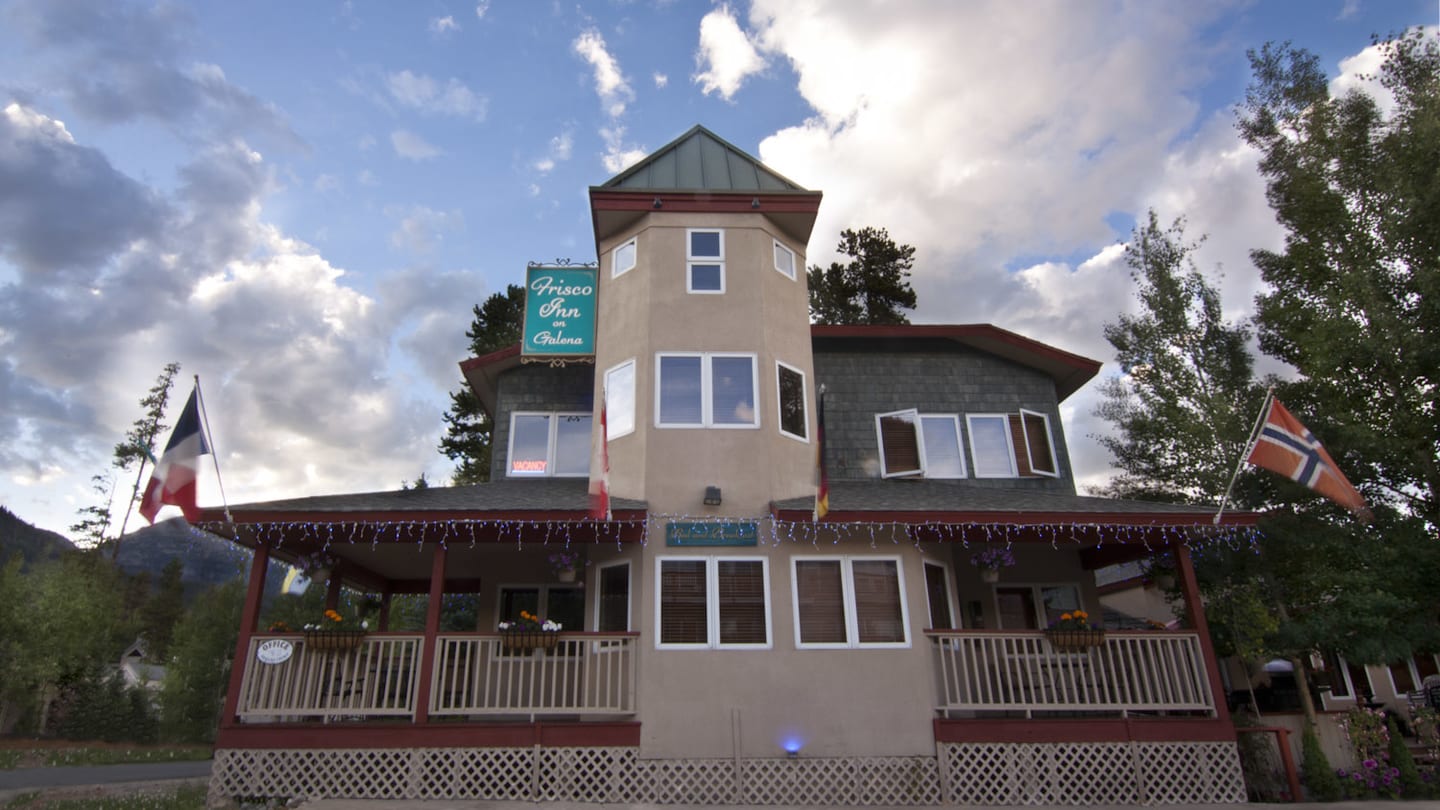 Frisco is a vibrant city filled with beautiful natural surroundings. At Frisco Inn on Galena, you'd experience a one-of-a-kind mountain stay that will bring you memories to last a lifetime.
Frisco Inn on Galena is a top-rated accommodation known for its hospitality service. At the same time, the hotel features top-notch amenities like an indoor hot tub, sauna, and expansive sundeck, an outdoor hot tub o the patio with the Rocky Mountain view, fireplaces, a game room with pool table, foosball, exercise bike, and more, as well as ski services.
The hotel is also the only accommodation that roasts coffee on-site to ensure the freshness of your coffee bean each morning. They also have an extensive gourmet breakfast upon request, continental breakfast for standard booking, and happy hours in the afternoon where you can enjoy wine and hors-d'oeuvres.
With over 30 years of experience in hospitality, Owner Bruce Knoepfel knows how to give the best luxury experience. The world-class design of the inn is something to look forward to as well as the unmatched hospitality of the staff, the fine cuisine, and the different activities that will make your stay truly unforgettable.
Alpine Inn – contemporary rustic accommodation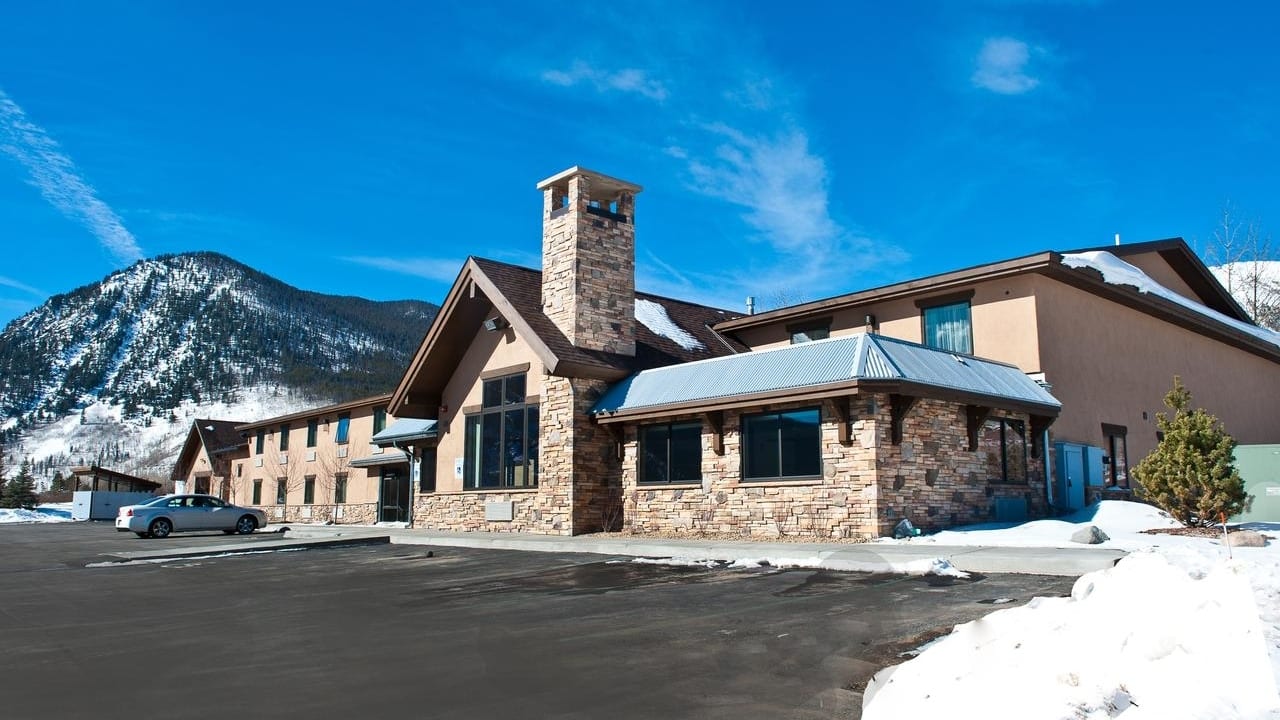 Voted as the #2 top hotel in Frisco, you can expect to get value for your money. The Alpine Inn is known for its high-quality service as well as its comfortable rooms.
The inn had just been remodeled in 2013, and all of its exterior and interior designs are individually upgraded to bring guests a more comfortable experience. All the guest rooms include modern furnishings, granite countertops, flat-screen TVs, tubs, and hair dryers.
This is also a more tech-savvy accommodation with their free WiFi and RFID keycards that will make your stay more smooth-sailing.
Outside the guest rooms, visitors can access the guest laundry, vending area as well as computers in the lobby. For those staying in to explore Frisco's skiing outdoors, there's a ski tuning room to prepare you for your ski activities. You can also come back and get warmed up in the lodge's grand fireplace.
Frisco Lodge – curated historic experience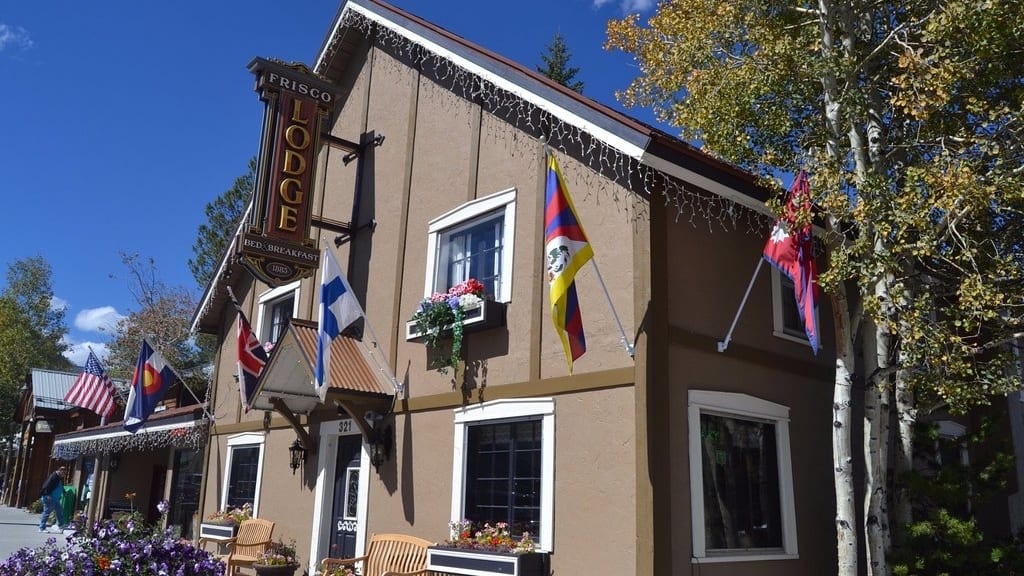 Get all of your home comforts at Frisco Lodge Bed & Breakfast. This unique accommodation offers a rich experience in hospitality and customer service. You can also expect to be delighted by their gourmet culinary offerings.
Located at the heart of Summit County, you will have access to Frisco's six world-class resorts including Breckenridge, Copper Mountain, Keystone, Arapahoe Basin, Loveland, and Vail. It's also easy to find the local restaurants and shopping district since it's located on Frisco's Historic Main Street (The Main Street to the Rockies).
Whether you're about to explore the Alpine or create your Nordic adventure, staying at Frisco Lodge is an excellent choice. The two-level accommodation features reading places, fire pits, and an award-winning courtyard where you can enjoy your hot tub and soak in the fantastic views of the garden.
Guests will also have access to the lodge's piano, library, board games, and BBQ grill.
Summit Inn – classic mountain lodge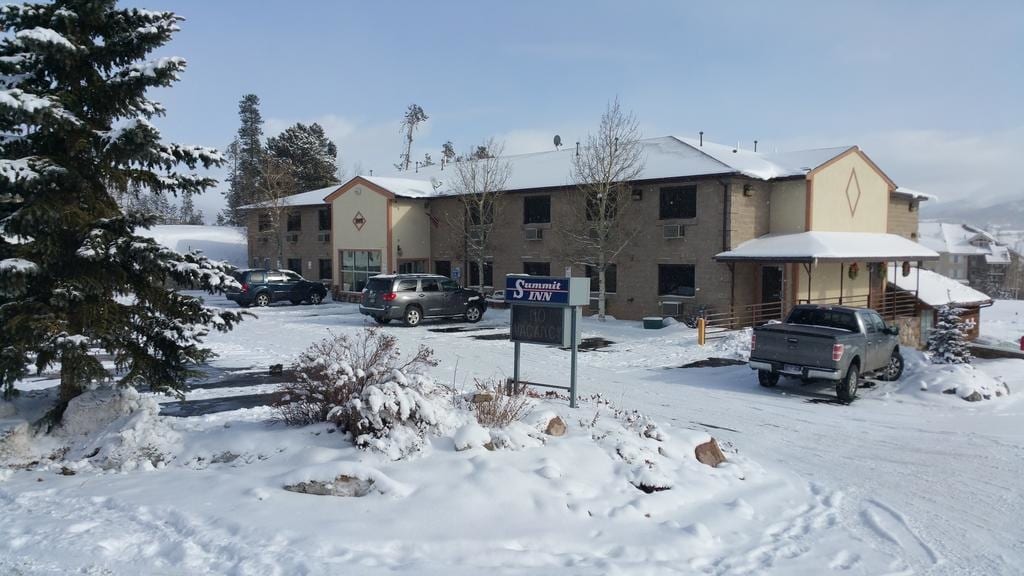 Summit Inn is all about the Rockies. This traditional mountain lodge gives you nostalgia for the olden days of the town. Enjoy the outstanding woodwork and design of the inn as you explore the ski attractions in the city.
The inn offers "unassuming" and "friendly" service that will make you feel right at home.
Located at an altitude of 9,000 ft above ground, New Summit Inn also gives you an outstanding view of the mountain peaks. During winter, you can explore the different resorts in the area and tour the different ski tournaments during the season.
In summer, staying at Summit Inn will give you access to different outdoor activities in a town like biking, hiking, and fishing.
The Grand Hotel – reliable overnight stay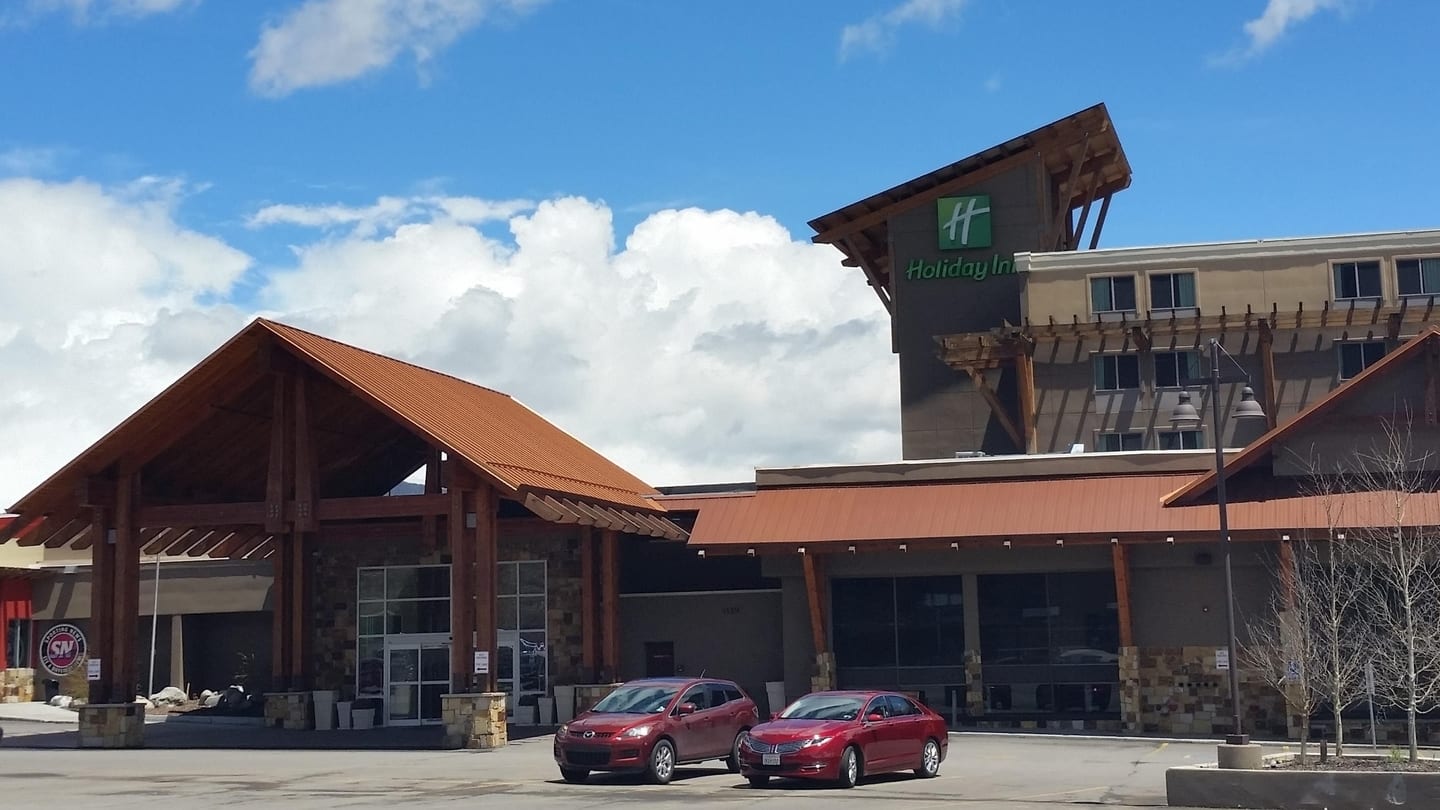 Formerly the Holiday Inn Express (pictured), The Grand Hotel is great if you're looking for a fuss-free stay and service you can count on. An Ascend Hotel Collection Member, The Grand Hotel is perfect for all types of travelers.
The property is big enough to host large groups and travelers for conferences and special occasions. Located off I-70, it's only 90 miles west of Denver. At the same time, it's also quite accessible to the main parts of town. Around the hotel, you will have access to the ski resorts and other outdoor adventures like golf, and hiking.
The hotel has an in-house restaurant that offers delicious breakfasts for the guests. What's even better is their "Kids Stay and Eat Free" policy. This will be a huge budget saver for traveling families.
Hotel Frisco – comfortable room experience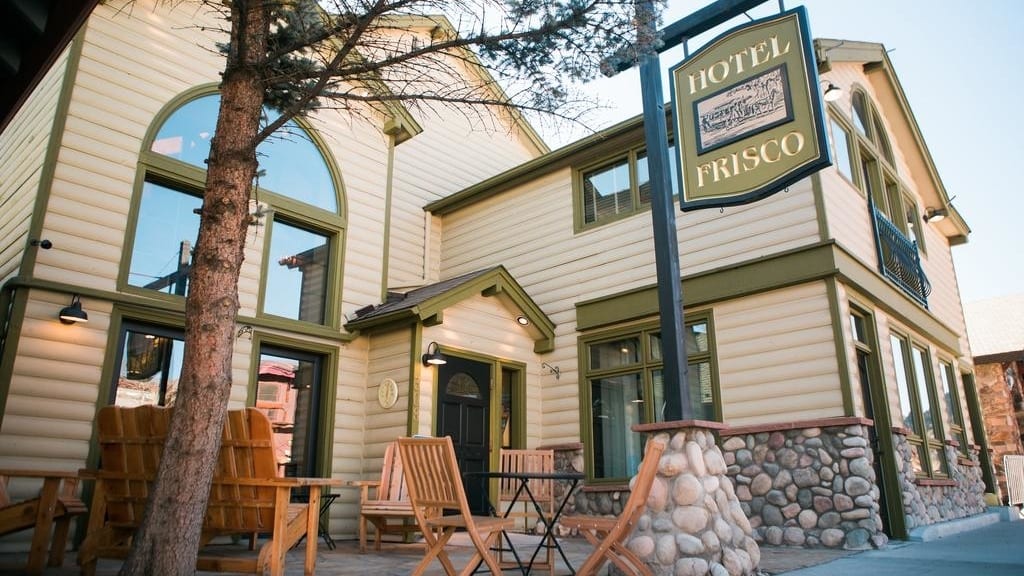 Frisco is a popular tourist town in Colorado, and you can expect a lot of different accommodations. However, if you're priority is to have an amazing night's sleep, staying at Hotel Frisco would be the best choice.
Known for its spacious rooms, plush pillows, and extremely comfortable beds, Hotel Frisco has been a favorite for business travelers and backpackers. They offer different types of accommodations from massive suites and rooms to apartments (for those who are looking for a more premium stay).
Built back in 1936, Hotel Frisco has a decades-long history of providing top-notch hospitality service. Make the most out of their concierge services by asking about the best parts of town. Just as a former guest noted about the hotel, "If you are looking for someone who cares, this is the spot."
Hotel Frisco has a lobby bar that's open until 2 a.m., free WiFi, a loft on the second floor, a 24-hour front desk, and hot tubs that are available from 9 a.m. to 10 p.m.
Snowshoe Motel – affordable accommodation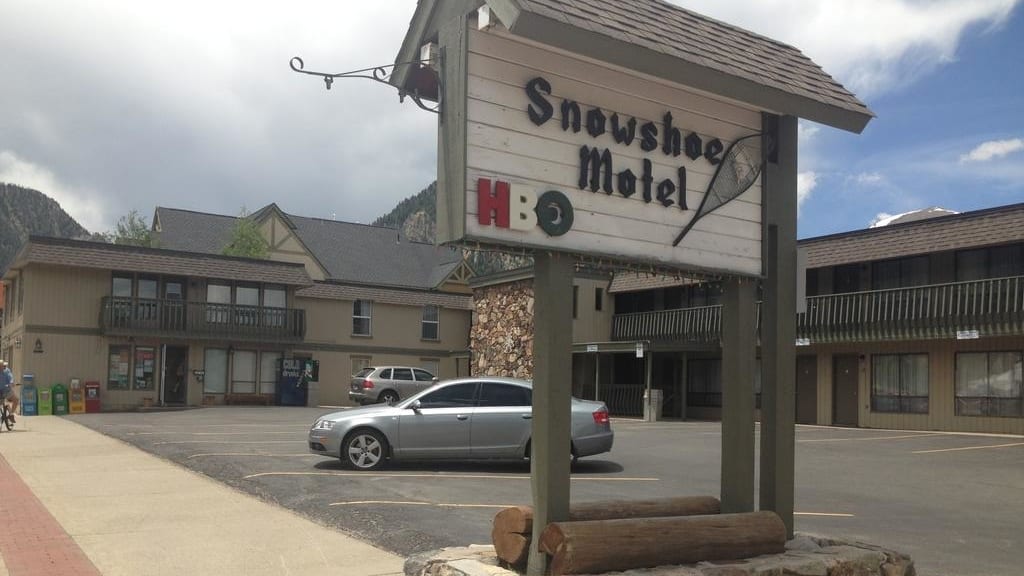 If you're traveling on a budget, Snowshoe Motel is a good choice.
The rooms are nice, comfortable, and clean, but it's definitely not a luxury resort, and the good thing is that it doesn't pretend to be. The main attraction of this motel is its prime location. You can check out different spots in Frisco just by walking.
If you're attending a wedding at Copper Mountain, this is also an accessible place to stay (again, just minutes away from the usual Breckinridge reception). If you are also checking out Silverthorne and Dillon, you can only be a few minutes of drive time.
Staying at Snowshoe Motel may not be grand, but you will have access to unlimited shopping and dining options along the intersection of three different towns.
Explore the majestic Lake Dillon or go fishing at the Blue River. Plan your Frisco adventure today!