Arapaho National Forest contains more than 723,744 acres (1100 square miles) of recreation. It's located in north-central Colorado, stretching from south of I-70 to north near Rocky Mountain National Park.
Denver residents will likely utilize the Arapaho National Forest the most as it's located just west of the capital city with numerous access points off I-70 and many popular trails. Arapaho National Forest and Roosevelt National Forest are managed together.
Main Attractions
Popular and easy to get to, Arapaho National Forest has a lot to offer, including towering 14,000-foot mountains, lakes, long stretches of alpine, and multiple opportunities for camping. You can reach large stretches of the National Forest from Denver, Boulder, Idaho Springs, Winter Park, Granby, Georgetown, Blackhawk, and Summit County. Below are just some of the various activities you can do out here.
Map of Arapaho National Forest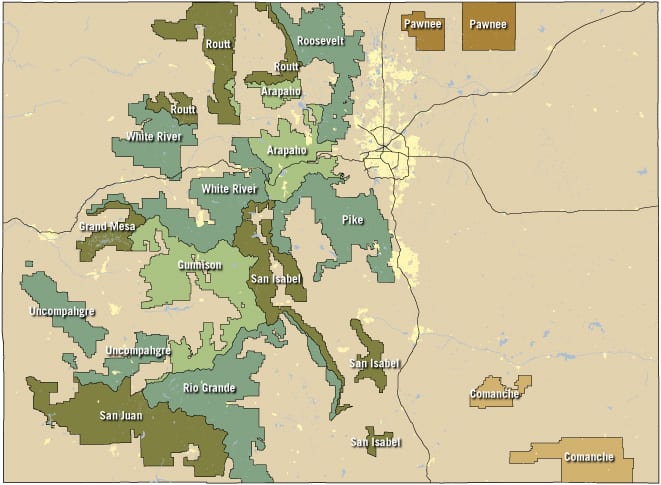 The Arapaho National Forest contains very rugged terrain, including three 14,000-foot mountains. The top elevation occurs on the summit of Grays Peak at 14,278 feet. Interestingly, Grays Peak is also the highest point along the Continental Divide in all of North America. The lowest elevations hover near 7,700 feet along Chicago Creek south of Idaho Springs.
Despite its popularity, there are still deep pockets of wilderness within Arapaho National Forest, such as the western and northern parts of the Indian Peaks, the southern portion of the Never Summer Range, and the deep drainages around Byers Peak.
Biking
Arapaho National Forest is brimming with bike potential. There are quality paved options like the Bakerville-Loveland Trail paralleling Clear Creek and I-70. You can also cycle on road shoulders up and down some of the tallest mountain passes in the Front Range like Loveland, Berthoud, and Guanella.
For the properly motivated, Mt. Evans Scenic Byway can give you nearly 7,000 feet of paved vertical climbing (and eventually descending) from Idaho Springs to the summit ridge of the most visible 14er from Denver.
For the mountain biking faithful, Arapaho National Forest delivers. The challenging and gorgeous Jones Pass Road to Herman Gulch route offers consistent rises, long stretches of alpine, and rocky sections sure to thrill and challenge experienced bikers.
Just north of Central City, you can ride a series of fantastic trails on Maryland Mountain. Winter Park also has a terrific local mountain biking network with hundreds of miles of trails.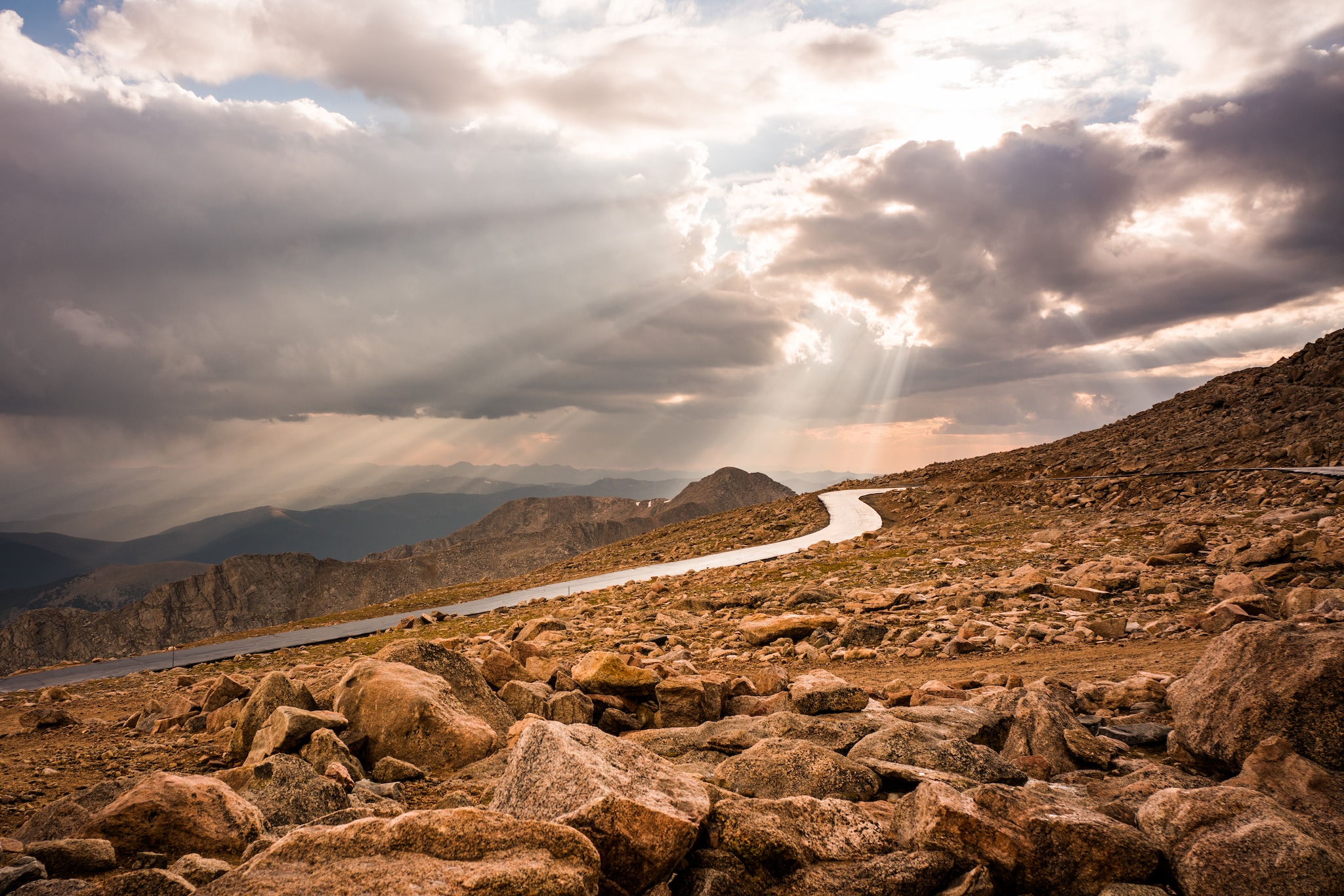 Boating
Like many neighboring national forests, there are some stellar boating options to take advantage of. One of the best is Lake Granby, the second largest body of water in Colorado, and Shadow Mountain Lake, both in Grand County. Adjacent to the northwestern edge of the forest boundary, Williams Fork Reservoir is also popular for boating and generally less crowded than other options.
Non-motorized boating is allowed on multiple smaller bodies of water, including Georgetown Lake, Echo Lake, Summit Lake, Monarch Lake, and the Forest Lakes near Rollinsville. Each of them has either paved road access or dirt road access for hauling in canoes and kayaks.
Camping
There are many established and primitive camping sites in and around Arapaho National Forest. Some of the more popular areas include the multiple sites between Granby and Grand Lake, Echo Lake Campground, and near Idaho Springs and Georgetown. Vasquez Ridge is also a prime place to car camp close to Winter Park.
Like many national forests, primitive camping is allowed in various places, although restrictions apply to the most popular areas like Guanella Pass. Good dispersed camping options exist on the eastern shore of Lake Granby, around Meadow Creek Reservoir, and up Stillwater Pass in Grand County. Jones Pass Road in Clear Creek County also leads to some excellent sites.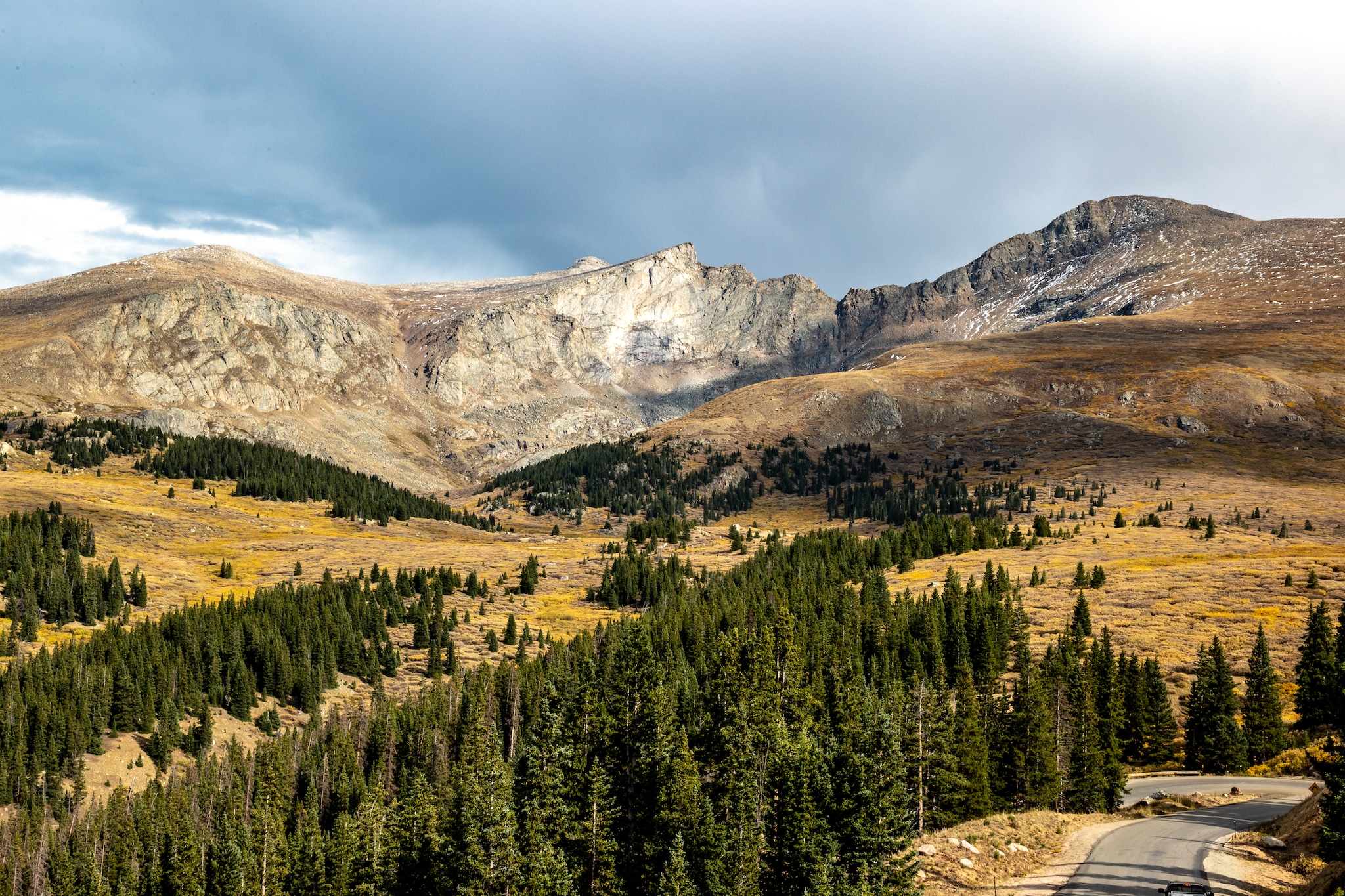 Fishing
Because I-70 passes right alongside it, fishing on Georgetown Lake is quite popular, and the lake is stocked with trout. Lake Granby, Willow Creek Reservoir, Monarch Lake, and Williams Fork Reservoir are also good options for still-water fishing.
Colorado is known as a fly fishing haven, and the many mountain streams in the area cement that reputation. Dependable options include sections of Clear Creek, St. Louis Creek, the Fraser River, and the Colorado River, which originates in nearby Rocky Mountain National Park and meanders through Lake Granby.
Hiking
Perhaps one of the most popular trails in the state, Herman Gulch is a beautiful adventure with a convenient I-70 exit (218) that leads right to the trailhead. One exit to the east in Bakersville (221) provides access to the popular 14ers Grays and Torreys Peak.
Both Loveland Pass and Berthoud Pass have enjoyable sections of the trail leading to endless alpine ridges, and a few miles north of Berthoud's summit is a trail leading to the backcountry Broome Hut. Similarly, Guenalla Pass has established trails on both sides, with one direction leading to the 14er Mt. Bierstadt and the other leading to countless 13ers and alpine lakes.
Additionally, there are many trails along the Mt. Evans Scenic Byway, and if you take exit 238 up Fall River Road from I-70, you can get to the St. Marys Glacier Trail, which also doubles as the quickest way to summit James Peak.
OHV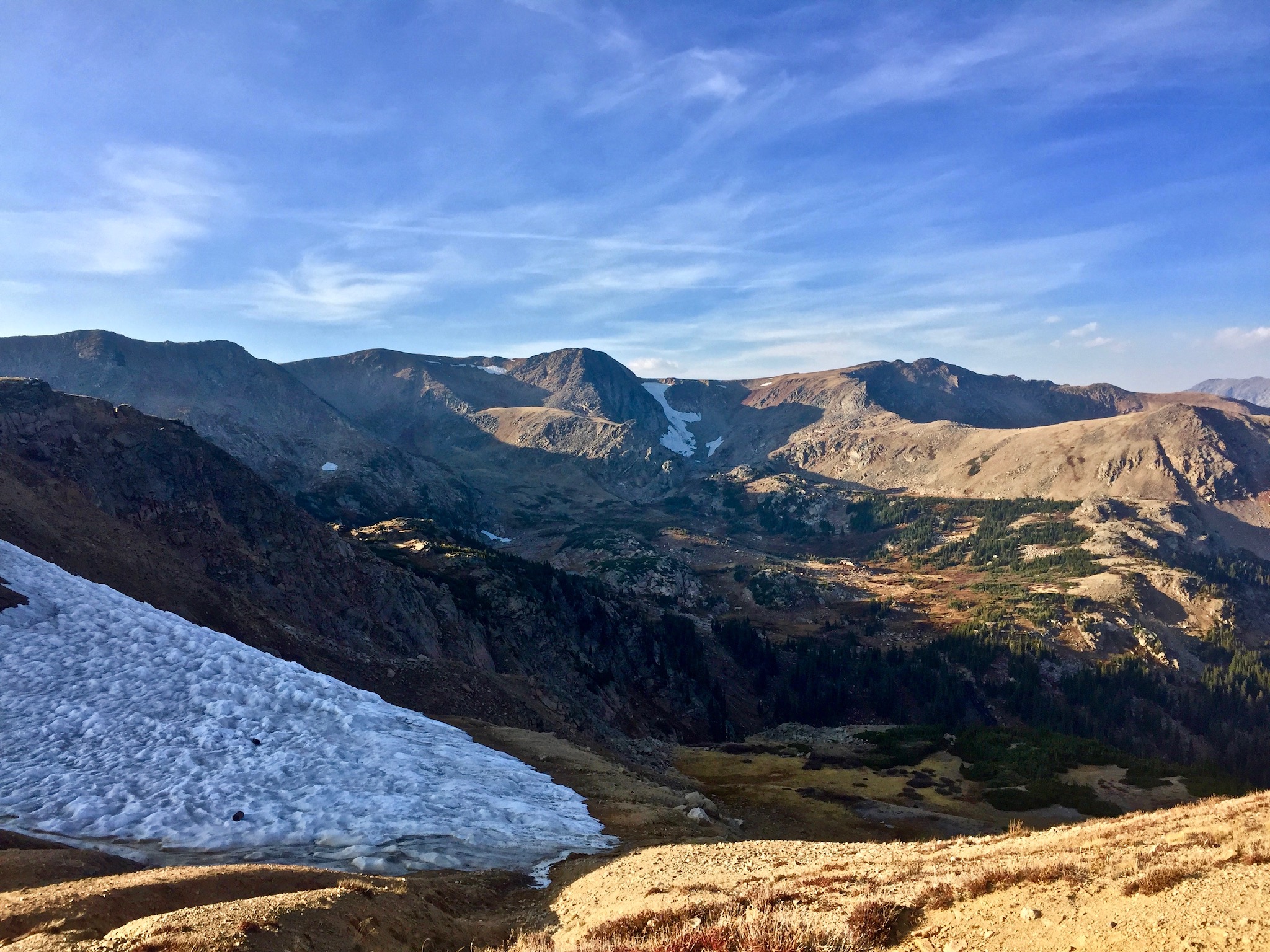 While mostly known for its ski resort, the area around Winter Park has a great reputation for dirt roads and OHV territory. One of the best introductory dirt roads is Rollins Pass (also known as Corona Pass), which takes off from just outside the ski resort until it tops out on the continental divide with 100-mile views.
Rollins Pass Road used to connect with its eastern half, originating near Rollinsville, but a series of old, decaying train trestles, tunnels, and bridges block an easy connection. Both halves are separately drivable, although the eastern section is rockier and demands a higher clearance vehicle.
Jones Pass Road is also a great out-and-back dirt road that leads to dozens of primitive camping sites and can be driven by most vehicles with decent ground clearance. The heavily trafficked Yankee Hill off-roading trail is a local favorite closer to Idaho Springs.
Scenic Drives
The Guanelle Pass Scenic Byway is a beautiful drive that takes you through multiple environments and leads to a gentle alpine pass surrounded by towering mountains. The road passes numerous hiking trails and camping areas tucked into beautiful mountain terrain. Since it is free and easily reached, this area is exceptionally popular.
Mount Evans Recreation Area and Scenic Byway is also a fantastic drive, climbing more than 7,000 feet from Idaho Springs to the shoulder of Mt. Evans. Although it doesn't top out on the summit, the top is an easy hike from the parking lot, and the road climbs high enough to earn the distinction of the highest paved road in the US.
Winter Recreation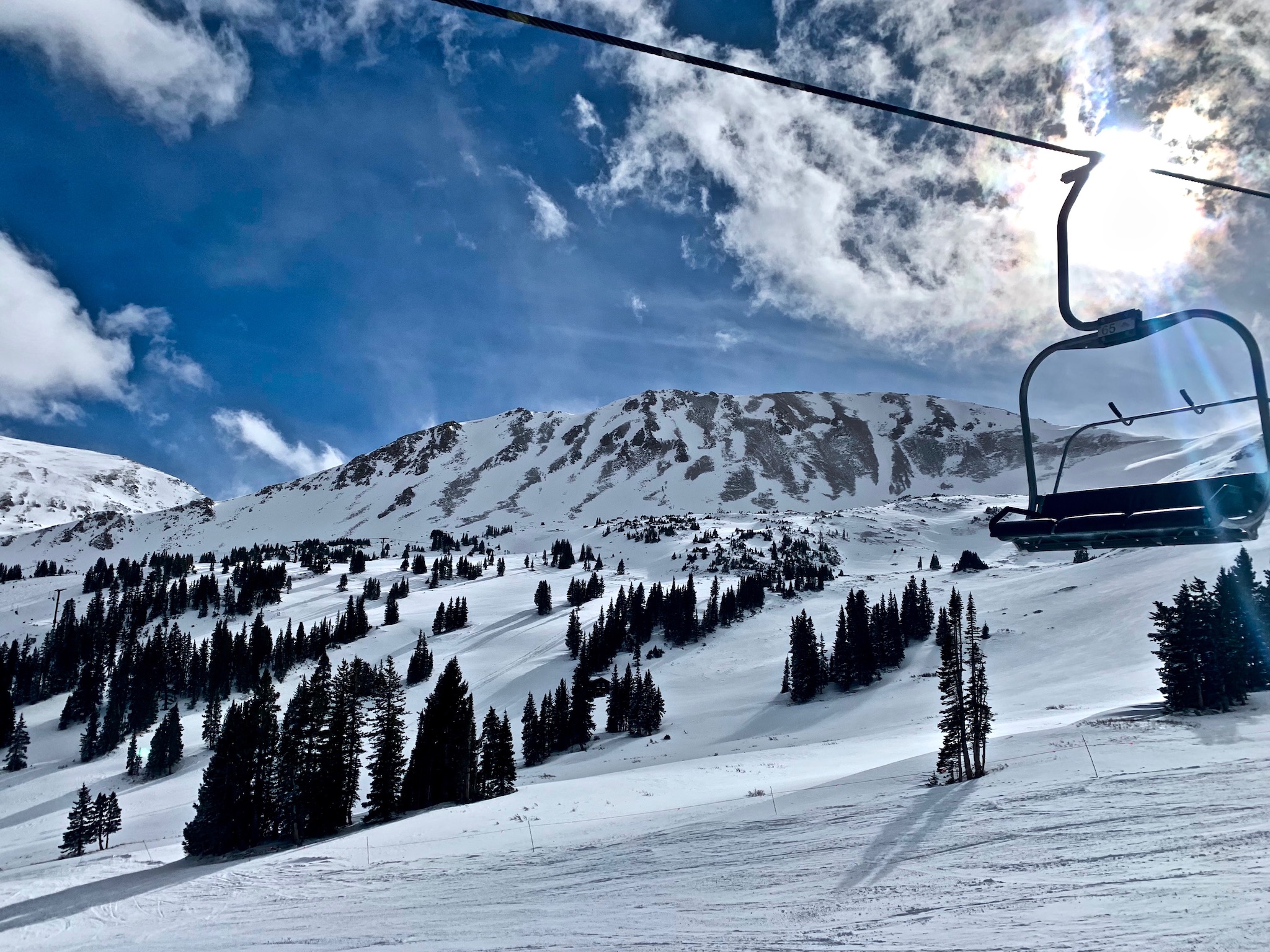 Arapaho National Forest has its fair share of great winter recreation. Winter Park and Loveland Ski Resort provide dependable inbounds terrain, and snowmobiling around the western side of Corona Pass is very popular. Winter Park and neighboring Devil's Thumb Ranch also have comprehensive cross-country skiing terrain that's worth exploring.
Many people try backcountry skiing for the first time at either Loveland Pass or Berthoud Pass, with the latter having been a former ski resort for many years before closing in the late 90s. Backcountry skiing comes with substantial risk and shouldn't be attempted by anyone without appropriate gear.
Snowshoeing is also popular along trails like Herman Gulch and in the Arapaho National Recreation Area.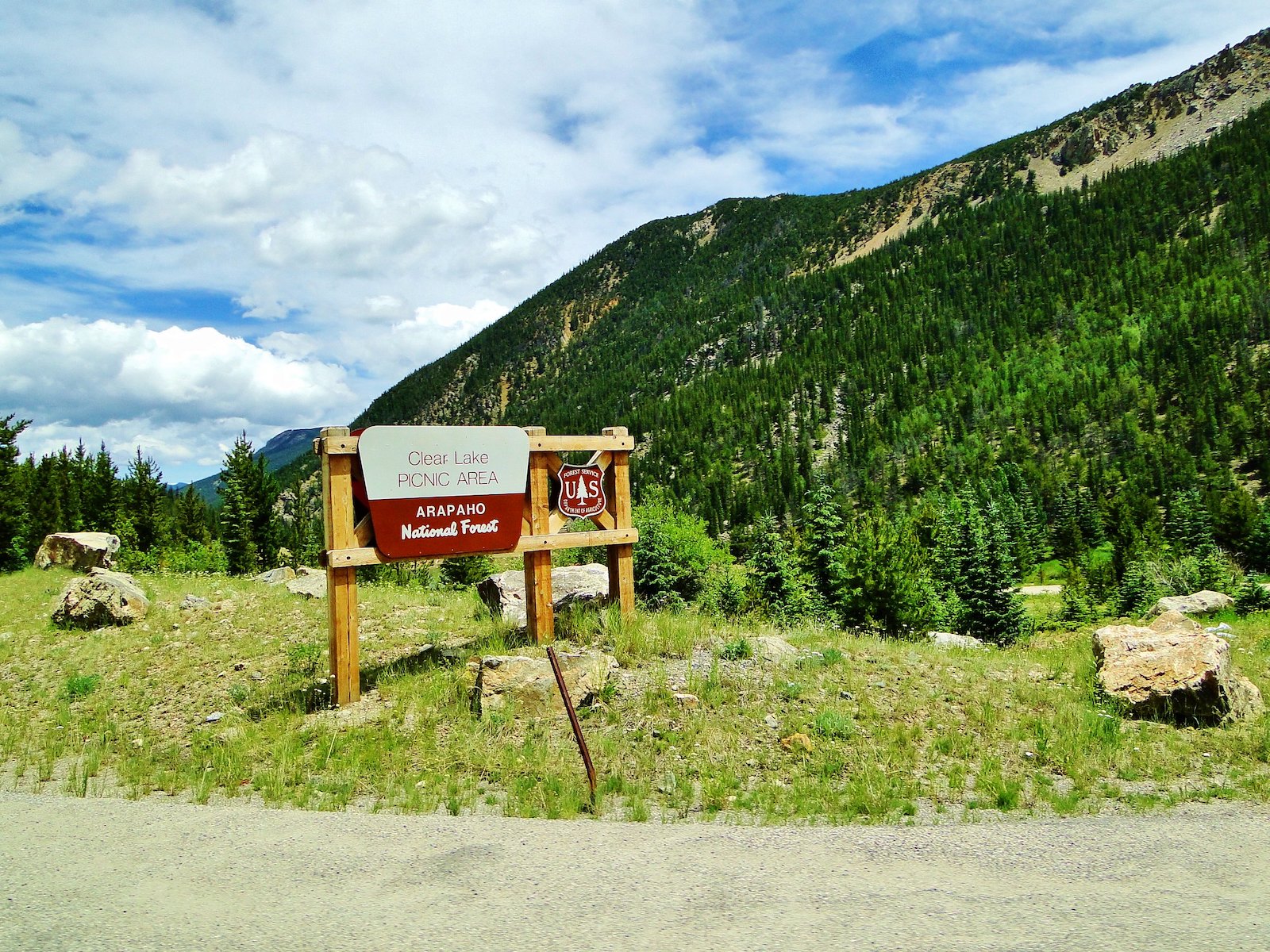 Wild, diverse, and easy to get to, Arapaho National Forest is a great destination for half-day, full-day, and multi-day adventures. And while it can get crowded along the I-70 corridor, a little exploration yields big views, tranquil waters, and a chance to connect with nature.
Details
Nearby Towns:
Map:
Recreation: Biking, Boating, Camping, Fishing, Hiking, Hunting, Picnicking, OHV, Scenic Drives, Winter Rec – Cross Country Skiing, Snowmobiling, Snowshoeing.
Arapaho Campgrounds: Reservations
Website: fs.usda.gov/arp
Latest in Arapaho National Forest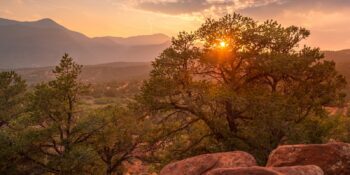 Spend any amount of time in Colorado, and you're likely to come across the term "Front…