Keystone is centered around River Run Village, which sits at the base of the slopes. The town sits at 9,280 feet above sea level, with the mountain summit at 12,408 feet. It's located less than an hour and a half from Denver, in busy Summit County.
Keystone is more urban than other mountain resort towns, complete with upscale spas, 5-star restaurants, and many businesses that support the large crowds year-round. In addition to privately owned condos surrounding the town, there are also plenty of accommodations for those looking for a more affordable getaway.
There is never a shortage of adventure in this mountain town. During the summer months, events like the Keystone Bluegrass & Beer Festival, boating on the man-made lake, and 2 high-altitude golf courses provide plenty to fill your days. Winter brings paradise for skiers and snowboarders, with over 128 runs open in the area.
History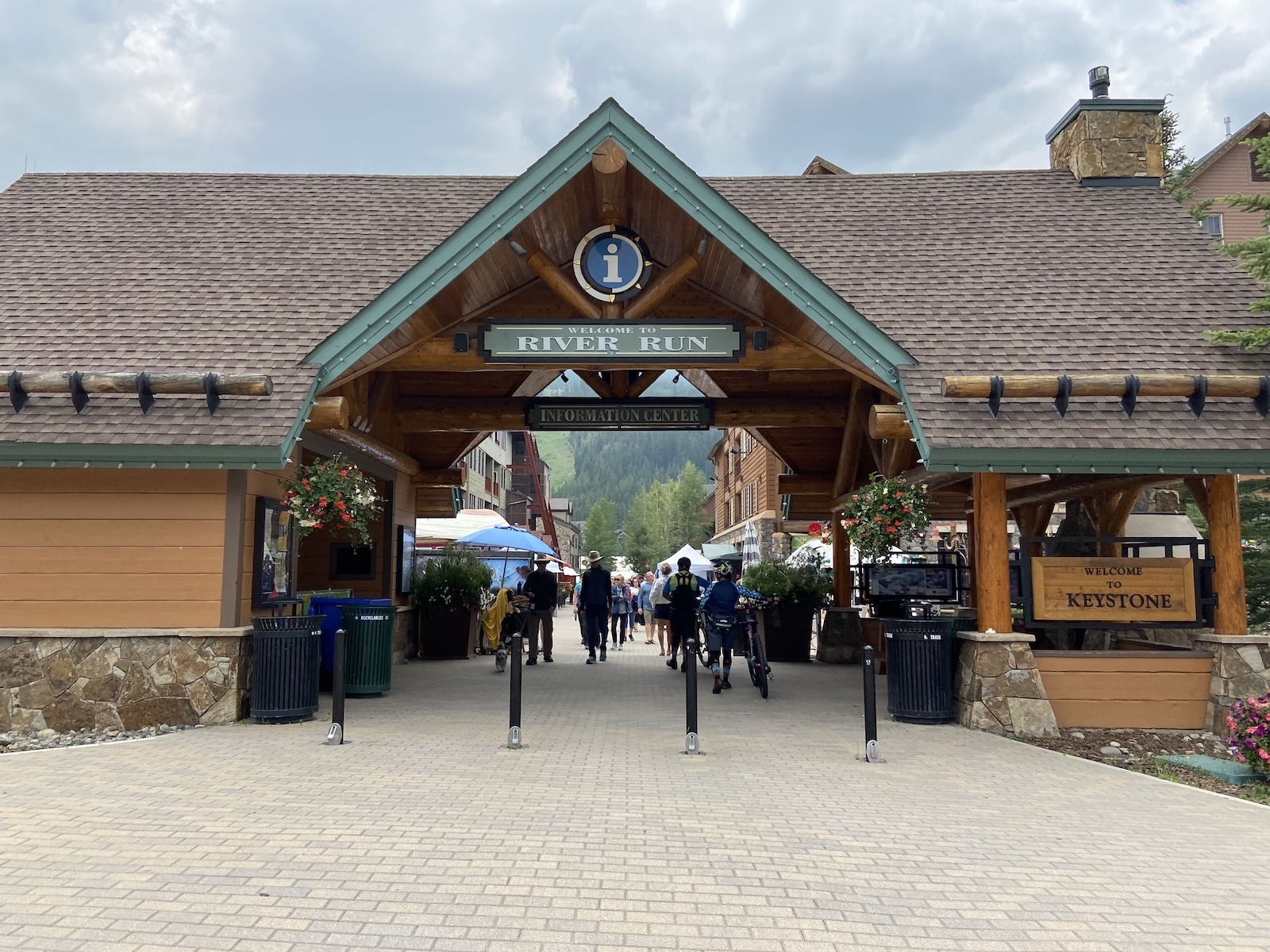 All of Summit County has a rich mining and logging history, and Keystone is no exception. Many of the lifts and trails are named after historical figures. Keystone was chartered in 1970 by Max Dercum as a ski resort town, and as of 1996 the resort is now owned by Vail.
In 2010 Keystone had a population of 1,o79. The community is a mix of full-time year-round residents and seasonal vacation homes.
Main Attractions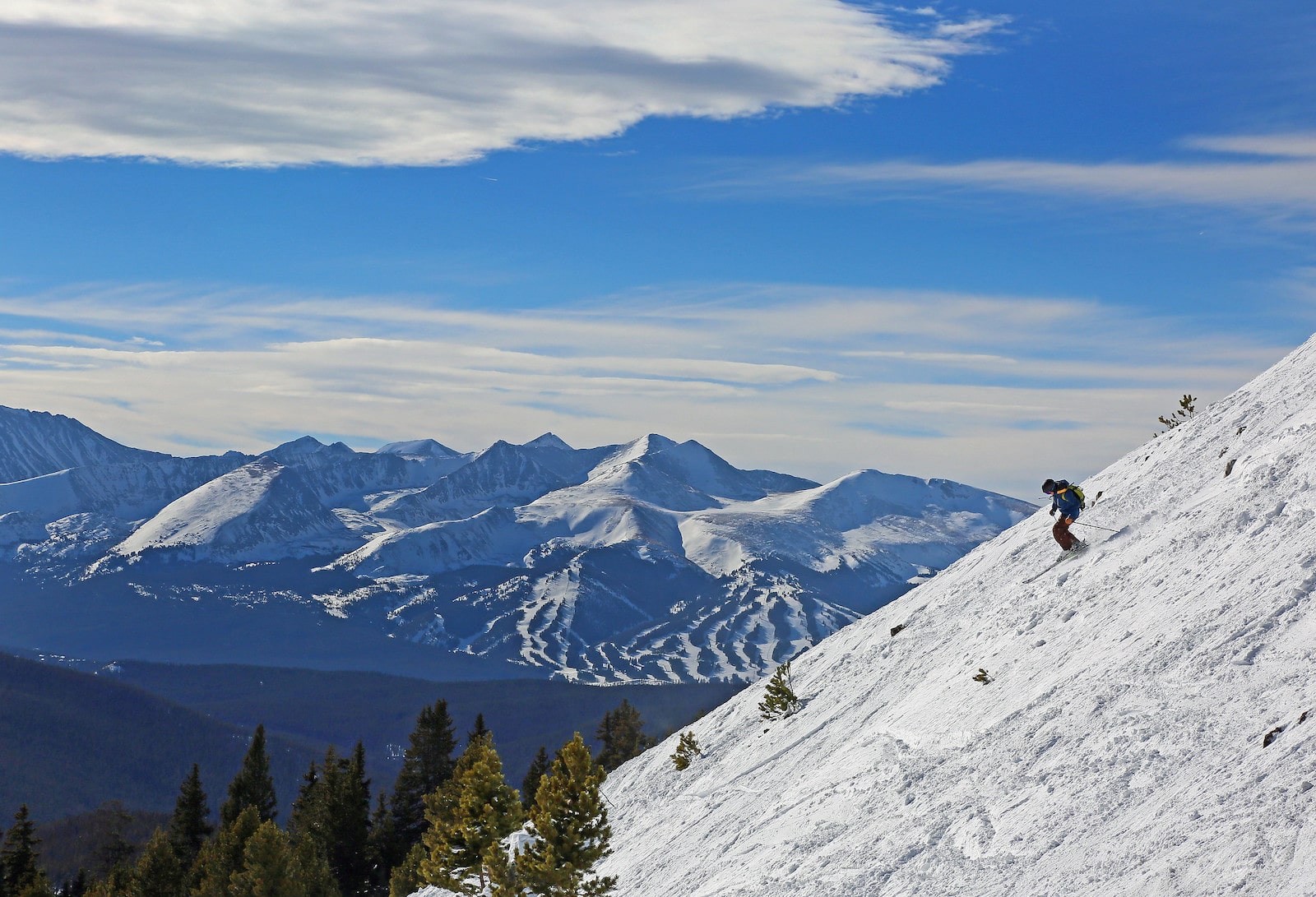 Keystone Ski Resort – The largest night skiing in Colorado, combined with a diverse and challenging mountain, makes Keystone one of the best resorts in Summit County. Keystone is centrally located to 3 unique mountain peaks and over 128 ski runs. The resort boasts the longest day of skiing in Colorado and 5 different bowls.
Its three interconnected mountains are Dercum Mountain, North Peak, and the Outback. Whichever mountain you choose to spend the day at, you won't be disappointed. There are 20 lifts and over 120 runs split between these three, and plenty of fun for skiers of any skill level. One of the perks of visiting Keystone is the opportunity to night ski, so if you are looking for an all-day experience, here it is!
Well known for its family-friendly atmosphere, there are special kid-designated areas where youngsters can learn the in's-and-out of skiing, get their faces painted, and play around in a massive snow fort. Keystone also has a tubing mountain, Adventure Point, one of the few resorts to offer daily and night activities.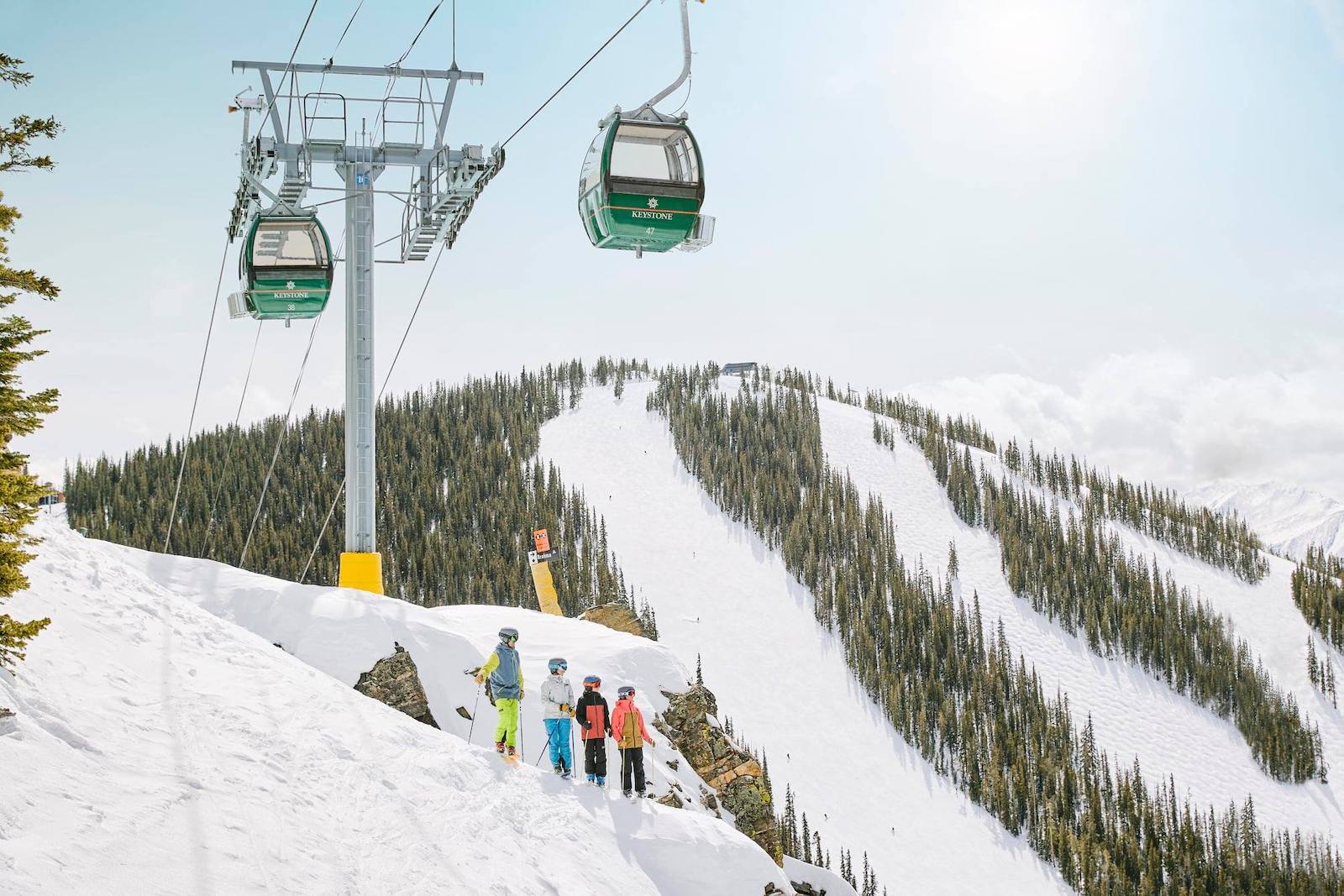 Around Keystone, you will find a bustling community filled with shops, restaurants, and other winter activities like sleigh rides and ice skating. There is plenty of mountain-side lodging, and if you want to travel light, all your equipment can be rented at one of the many rental shops.
Arapahoe Basin – Skiers go here to get a head start on the ski season. Usually, the first ski mountain to open and the last to close, it is known for its rugged terrain and is a favorite amongst top-tier snow enthusiasts. It's also one of the more relaxed mountains, with a very laid-back vibe, and it's not uncommon to come across tail-gate BBQs after a day on the slopes.
With an elevation of over 13,000 feet, there are plenty of trails to explore, regardless of skill level. With its high altitude, the snow is top-quality, and nine lifts will take you back to the top. The upper half of the mountain is above the tree line and offers fantastic views, and there are many open bowls, chutes, and steep moguls to glide down on your way back to your hot tub.
Keystone Lake – During the winter, there is never a shortage of recreation. Keystone has a large lake that freezes over and becomes the largest maintained outdoor ice rink in the U.S.. In the summer it turns into a gorgeous alpine lake that you can kayak, paddle-board, paddleboat, and more on.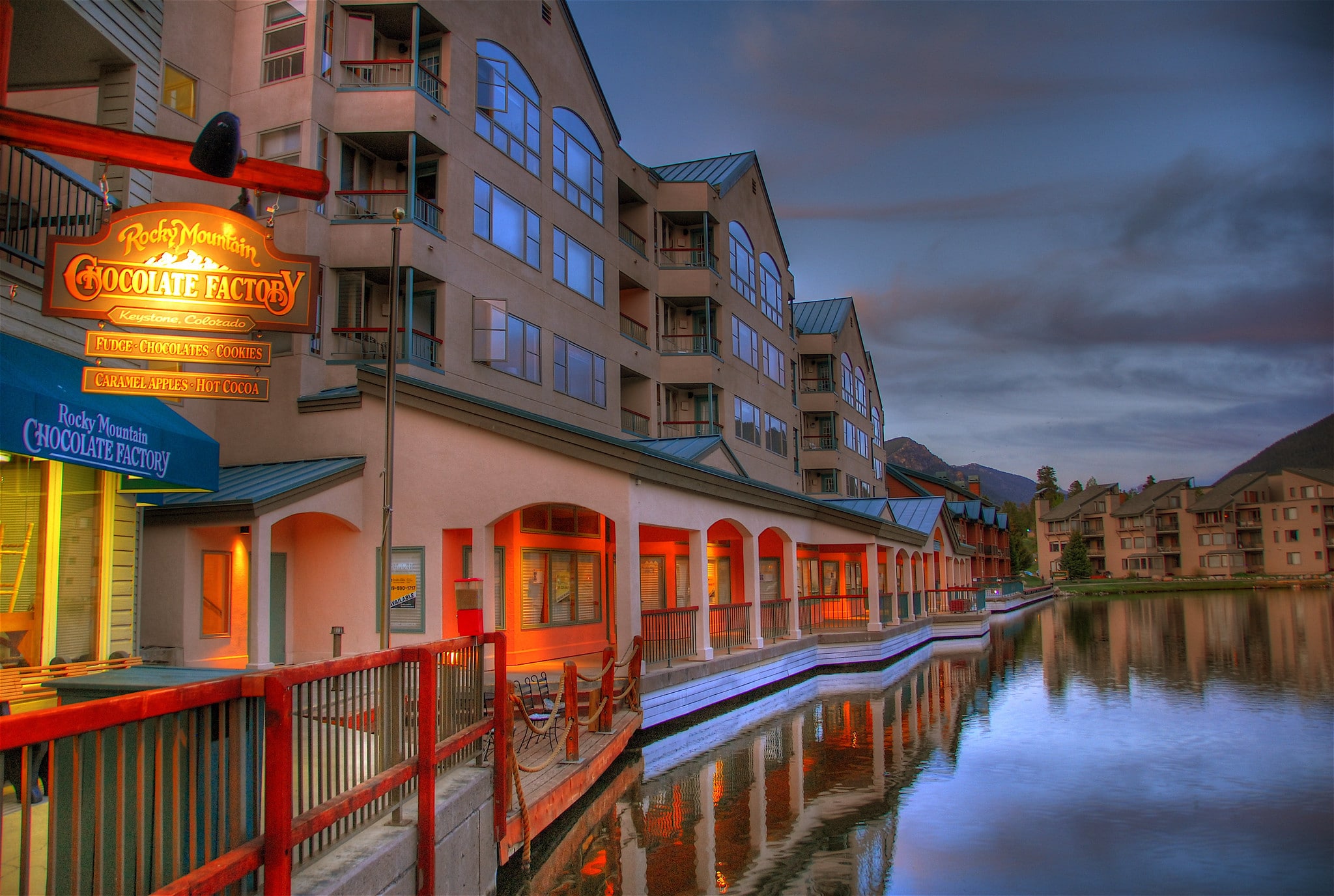 River Run Village – Known as the heart of Keystone, this village sits at the base of the resort. Boasting plenty of dining options, accommodations, boutique shops, and lakeside activities, you will be in the center of all the action.
Keystone Adventure Tubing Hill – A 6 lane tubing hill that sits at a mighty 11,640 feet of elevation. Take the River Run gondola to the top of the mountain to start your run, and the use the convenient tube lift for a ride back up the hill. Because of the high elevation, this hill is open year-round!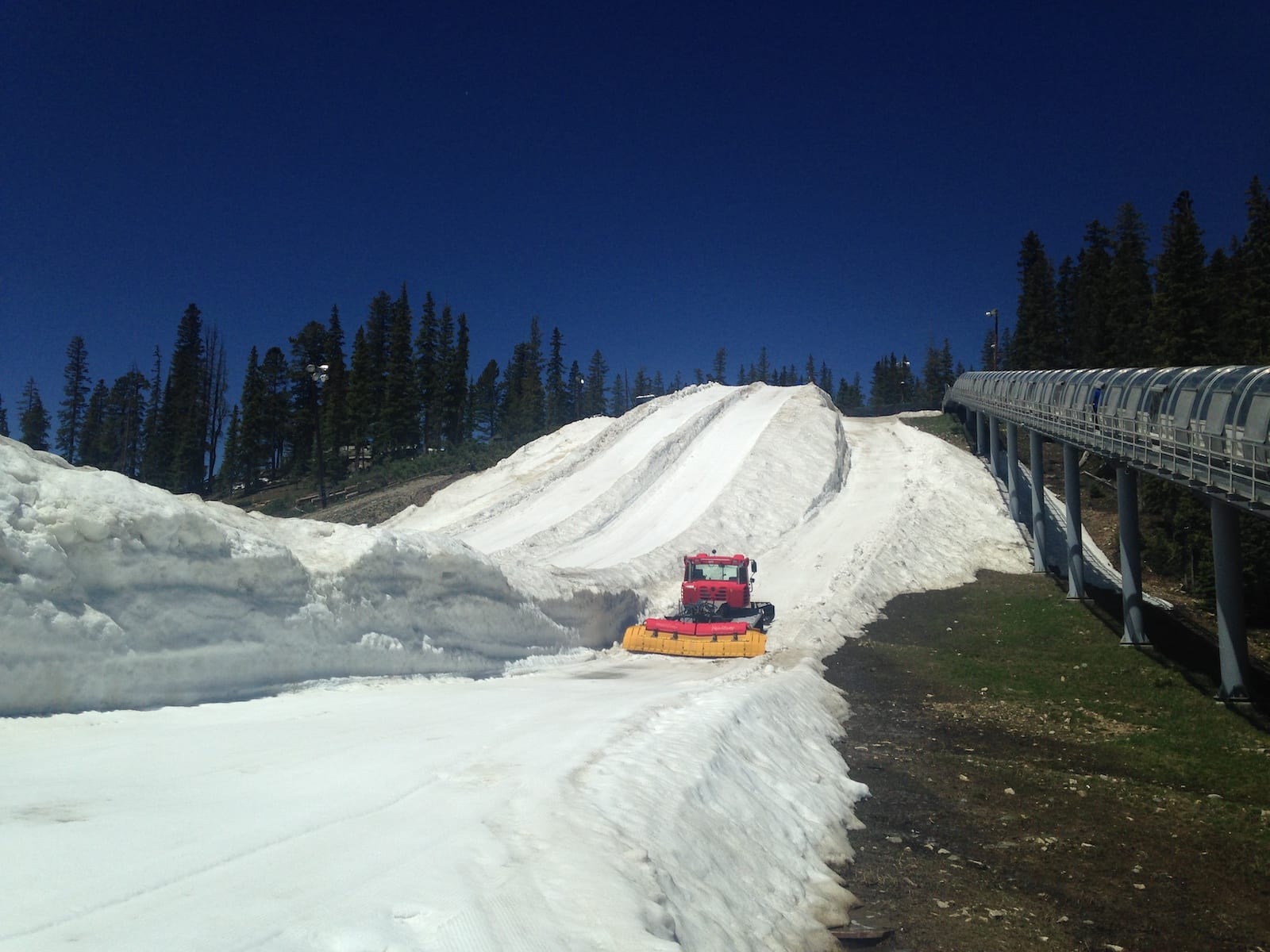 Keystone Kidtopia & Snow Fort – Located at the top of Dercum Mountain, this kid-centered 'festival' offers year-round activities designed to keep the little ones entertained. A snow fort, cookie time, Matinee movies, and even family snowshoeing are all offered!
Read more about the top things to do in Keystone.
Recreation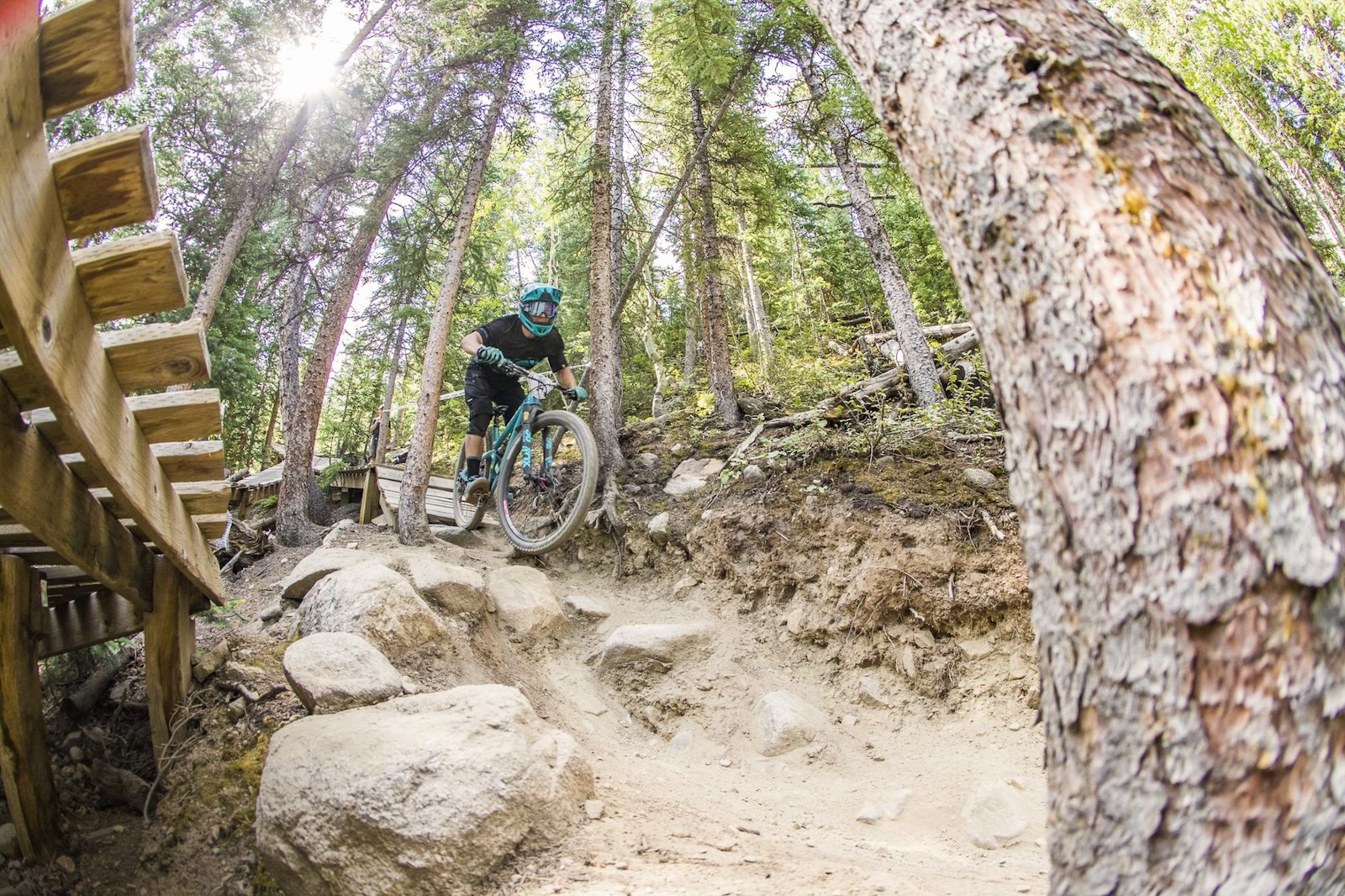 Biking – Keystone Bike Park, with over 50 interconnected singletracks throughout one of the biggest bike parks in the U.S, you're sure to find a suitable trail for everyone. There are beginner areas through open forest and expert tracks with steep free-falls all contained within the 100 miles of lift-serviced trails.
Camping – Several picturesque campgrounds can be found around Dillion Reservoir, just a 10 minute drive from the heart of Keystone. They are managed by the White River National Forest, offering unbeatable convenience and breathtaking ambiance set on the alpine lake.
Read more about camping near Keystone and Summit County.
Fishing – Although fishing is not allowed on Keystone Lake, the nearby Snake River offers tons of access points for prime fly fishing. Dillon Reservoir also has a bustling marina to rent fishing boats and over 27 miles of shoreline if you prefer to fish from land.
Hiking – Keystone has created many of its ski runs to serve a dual purpose as hiking trails in the warmer months. The River Run and Outpost gondolas take you to a variety of trailheads, ranging from family friendly to expert difficulty. The resort even offers guided hikes Monday – Saturday during the summer to familiarize you with the area.
Montezuma also has numerous hiking/snowshoe trails, ATV and Jeep runs right down the road.
Accommodations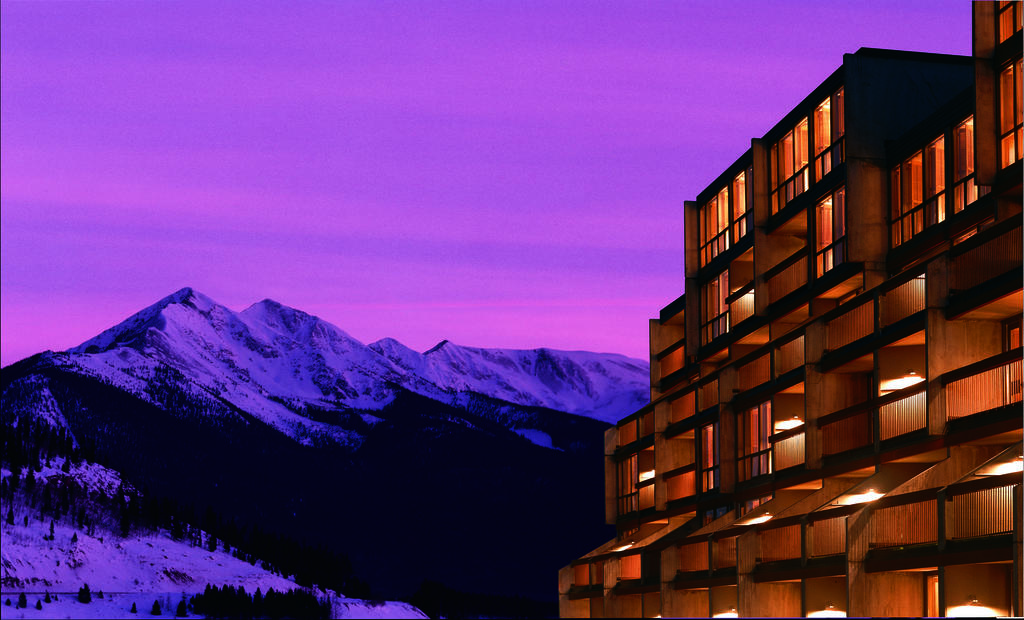 This section contains referral links. If you click through and take action, we may receive a commission, at no additional cost to you. 
Keystone Spa & Lodge – This upscale mountain lodge has perfect views of both Keystone Lake and the surrounding mountains, as well as a prime centrality to the ski lifts. They offer a free shuttle to the mountain, three onsite restaurants, and even hydrotherapy.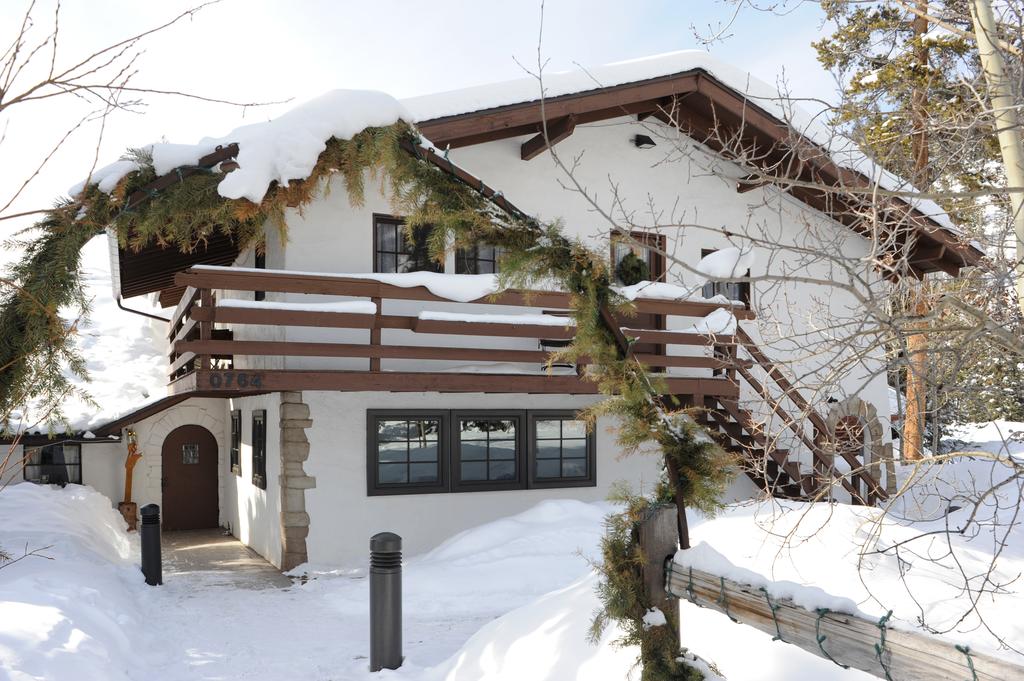 The Ski Tip Lodge – If you're looking for a cozy Bed & Breakfast setup, The Ski Tip has you covered. Daily fresh-baked cookies and their great historical charm offer the perfect place to warm up after a day of skiing.
Read more about the best hotels in Keystone to help you plan your perfect trip.
Dining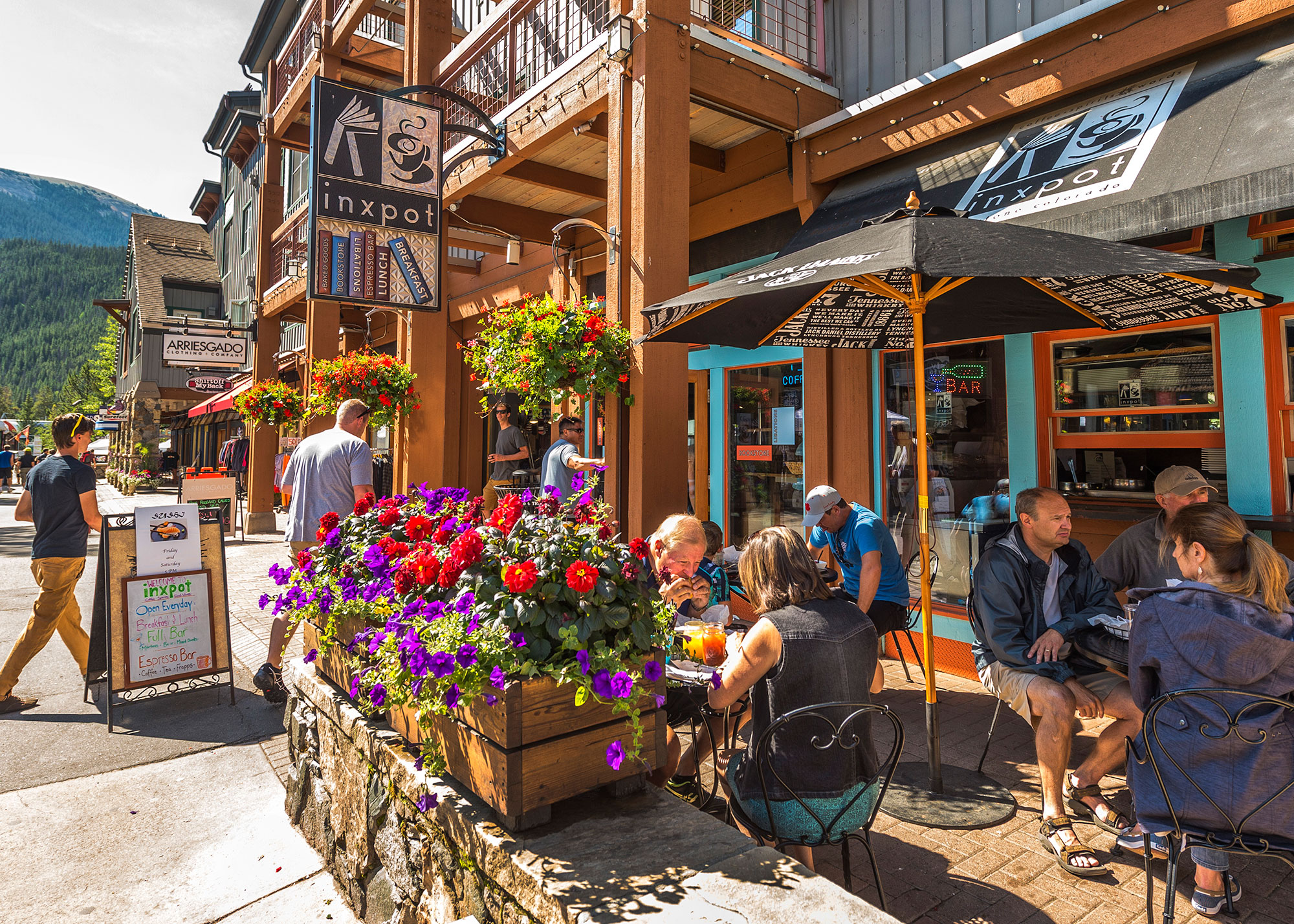 Inxpot – A coffeehouse combined with a bookstore? What more could you ask for to relax and cozy up in the wintertime.
The Crepe Stand- This little stand can be easy to miss in River Run village, but it is truly a great way to start the day. They have a huge menu with both sweet and savory crepes that are perfect for times when you want a great breakfast on the go.
Kickapoo Tavern – With a combination of Mexican food, pub fare, and an outdoor patio, Kickapoo has a little something for everyone to enjoy.
If you're looking to break into the bar scene in Keystone, read about the best bars in Keystone.
Special Events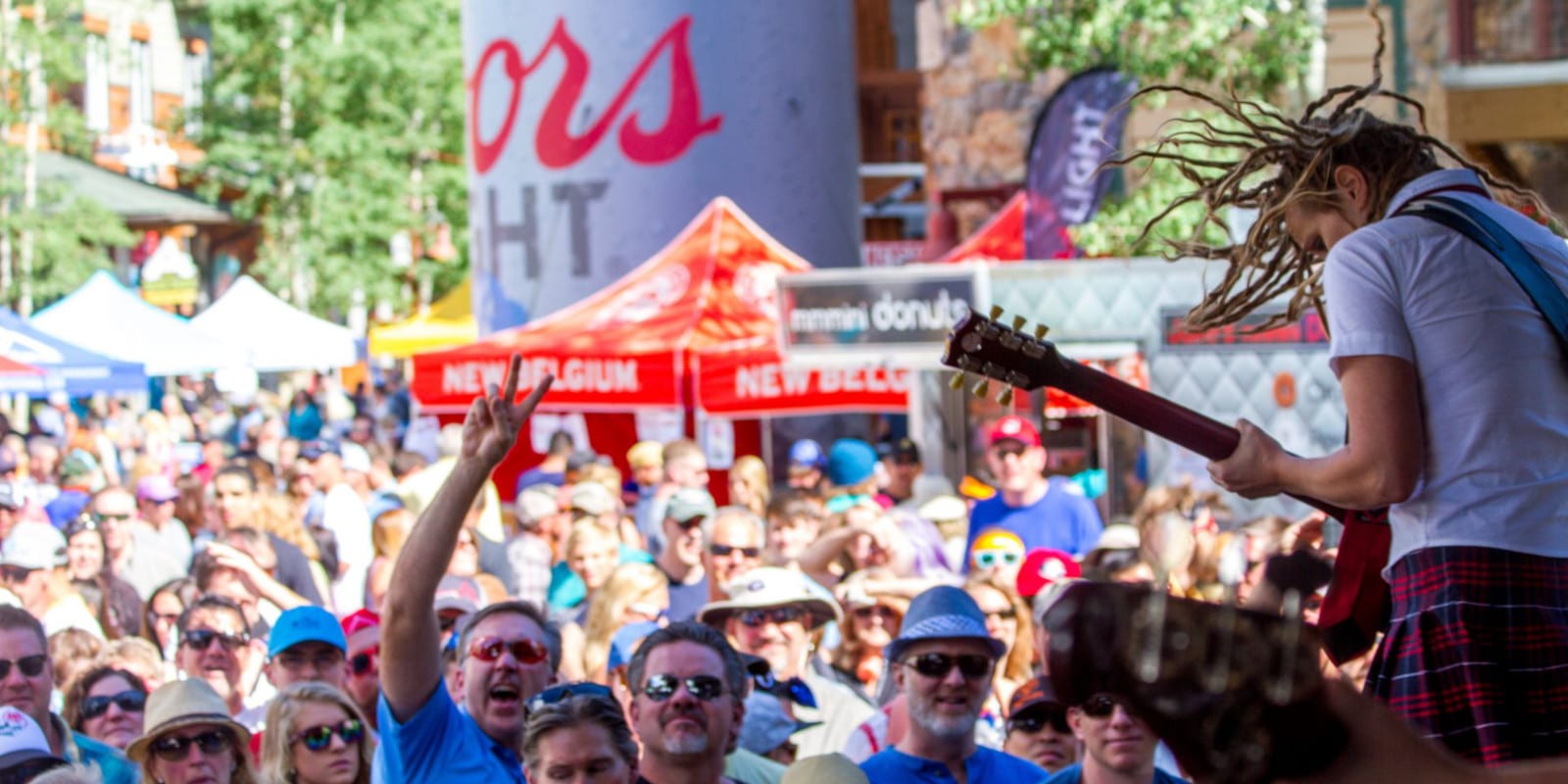 Jun –  Keystone Bacon & Bourbon Festival –  The last weekend in June is jam-packed with bacon, bourbon, live music, and everything else you could want in a festival.
Jul –  Keystone Wine & Jazz Festival – Two-day mid-July event in River Run Village pairing wine tastings and jazz concerts.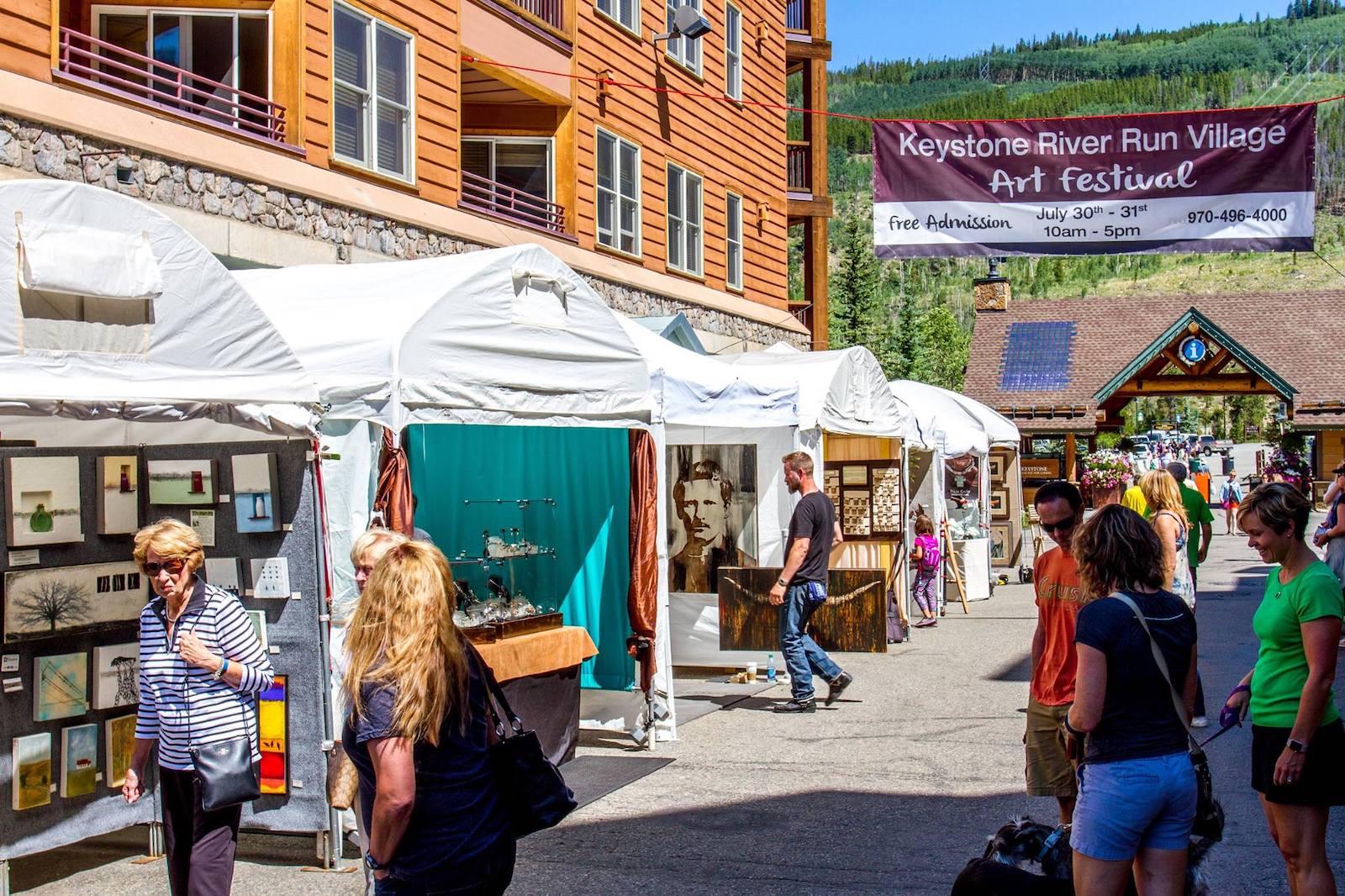 Jul – River Run Village Art Festival – Over 80 artists travel each year to Keystone to showcase and sell their artwork. You can find paintings, sculptures, photography, ceramics, handmade jewelry and more at this festival.
Aug – Keystone Bluegrass & Beer Festival –  Enjoy the sounds of Appalachia and beer tastings from all the best breweries in early August. Featuring numerous concerts, a beer garden, and local food trucks to make it a can't-miss event this fall.
Aug – Mountain Town Music Festival – Annual summer Saturday of concerts in River Run Village, held in mid-August.
Aug – Keystone Oktoberfest – Since 2012, Keystone has been one of the first towns to kick off the Oktoberfest season in Colorado, held in late August.
Oct – Wine In The Pines – Terrific food and international wine benefiting the Kelly Smith Employment Center, held in mid-October.
Read about the top events in Keystone.
Keystone is the perfect trip from Denver to experience amazing skiing, festivals, and so much more.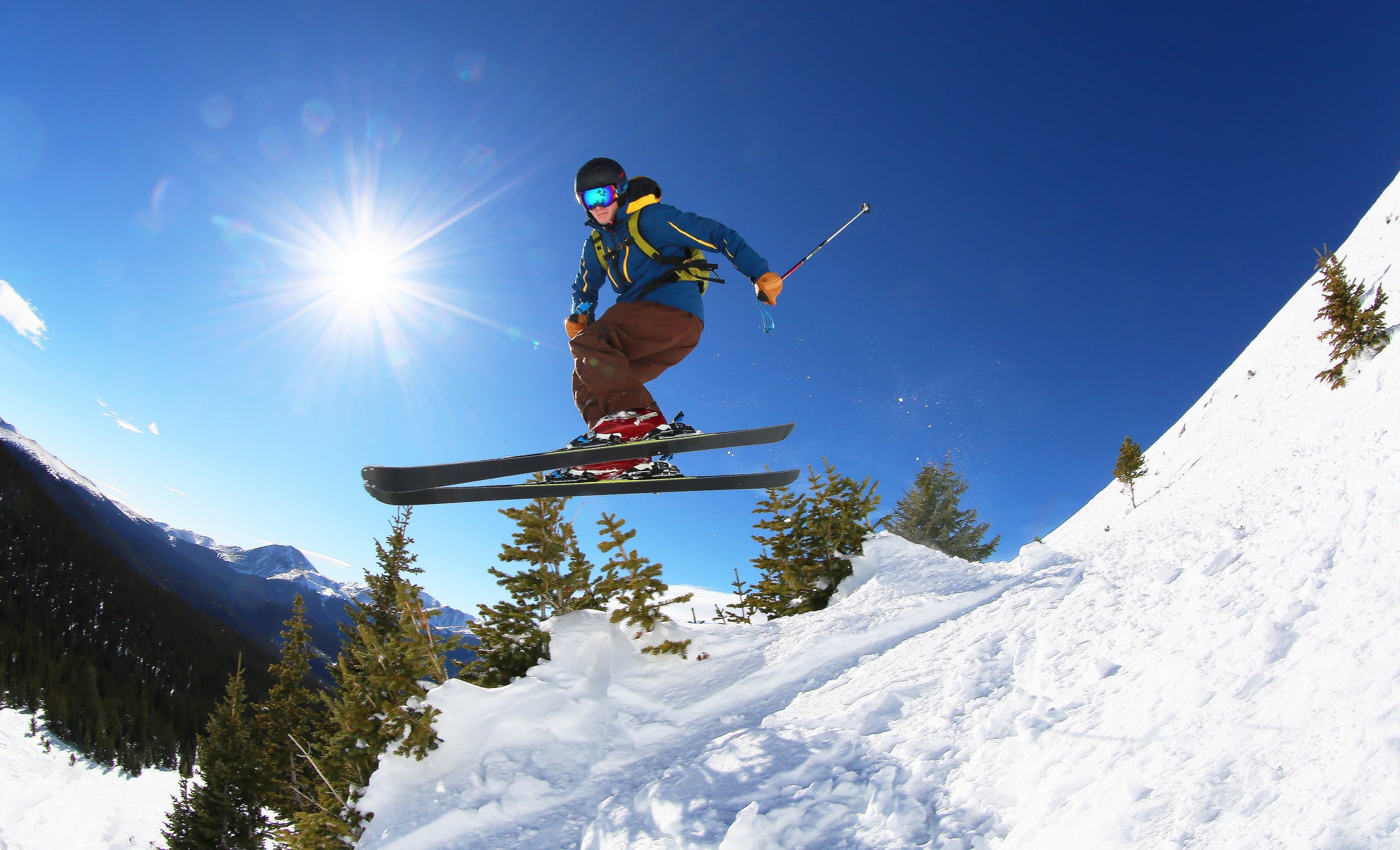 Activities near Keystone
Amusement:
Biking:
Cross Country Skiing:
Federal Lands:
Ghost Towns:
Ice Skating:
Public Parks:
Scenic Drives:
Ski Areas:
Sleigh Rides:
Snow Tubing:
Snowbiking:
Towns:
Transportation:
Latest in Keystone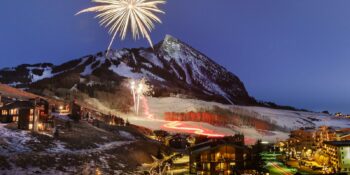 While Colorado is known across the world for its incredible ski resorts, not everyone who visits…