Epic Mountain Express can get you from Denver International or Eagle/Vail Airports to any mountain village, ski area, or local travel destination in Colorado, whether you need a private or shared shuttle. Instead of traveling on your own, which can be tiring, book a comfortable ride and arrive refreshed and ready to go.
Breckenridge, Keystone, Frisco, Silverthorne, Dillon, Avon, Copper, Vail, Edwards, and Beaver Creek all have shared airport shuttles that operate daily. Door-to-door service may pick you up and drop you off at any site within the service region, whether it is a hotel, private home, or other attraction.
There are private shuttles for rent for parties who want to travel together in privacy. Prices for private shuttles depend on the type of car and always include a tip for the driver.
Most shared vehicles hold a maximum of 12 people. Shared services include point-to-point routes and service to a transfer center which is the less expensive choice of the two. Choose from the Vail Transportation Center, the Frisco Transfer Center, or the Breck Gandola Lot in Breckenridge as your drop-off and pick-up site.
Group and Special Events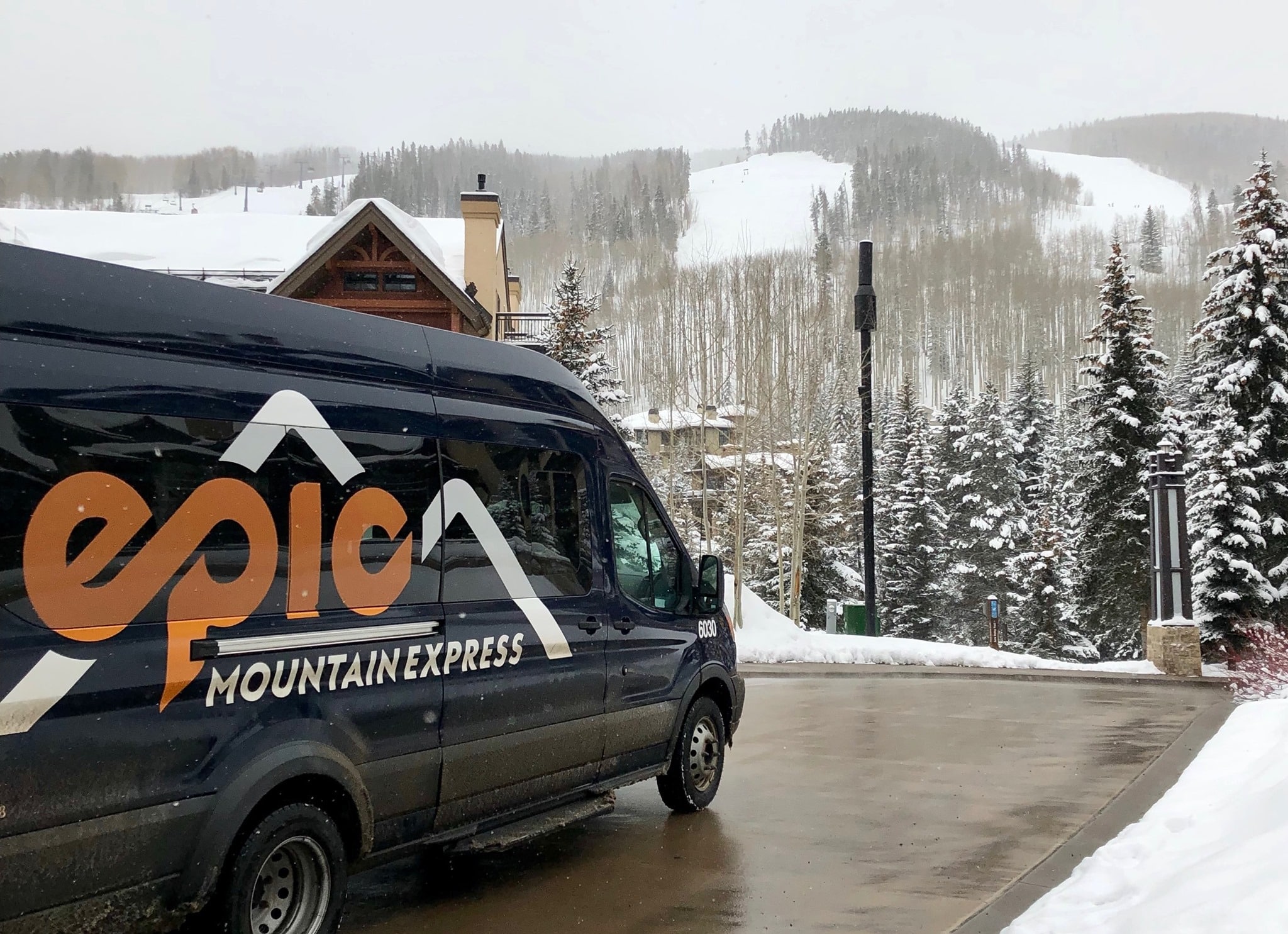 Epic Mountain Express can help you get to and from the airport or move a large group of people around town for a party or special event. Take advantage of the luxury SUVs that seat five or the vans that seat 10–14 people for your next big group outing.
Furthermore, wedding transportation services will ensure that you and your guests arrive on time for the ceremony. A team of group sales managers will coordinate transportation to and from the wedding party, rehearsal, reception, and any other wedding-related events.
Cancelations and Delays
At least eight hours' notice is required to cancel a private car service, and twenty-four hours' notice is required to cancel a shared shuttle. Possible cancellation charges. So long as they have the correct flight information in your reservation, you will be transferred to the next available shuttle after your delayed aircraft is due to land.
Loyalty Membership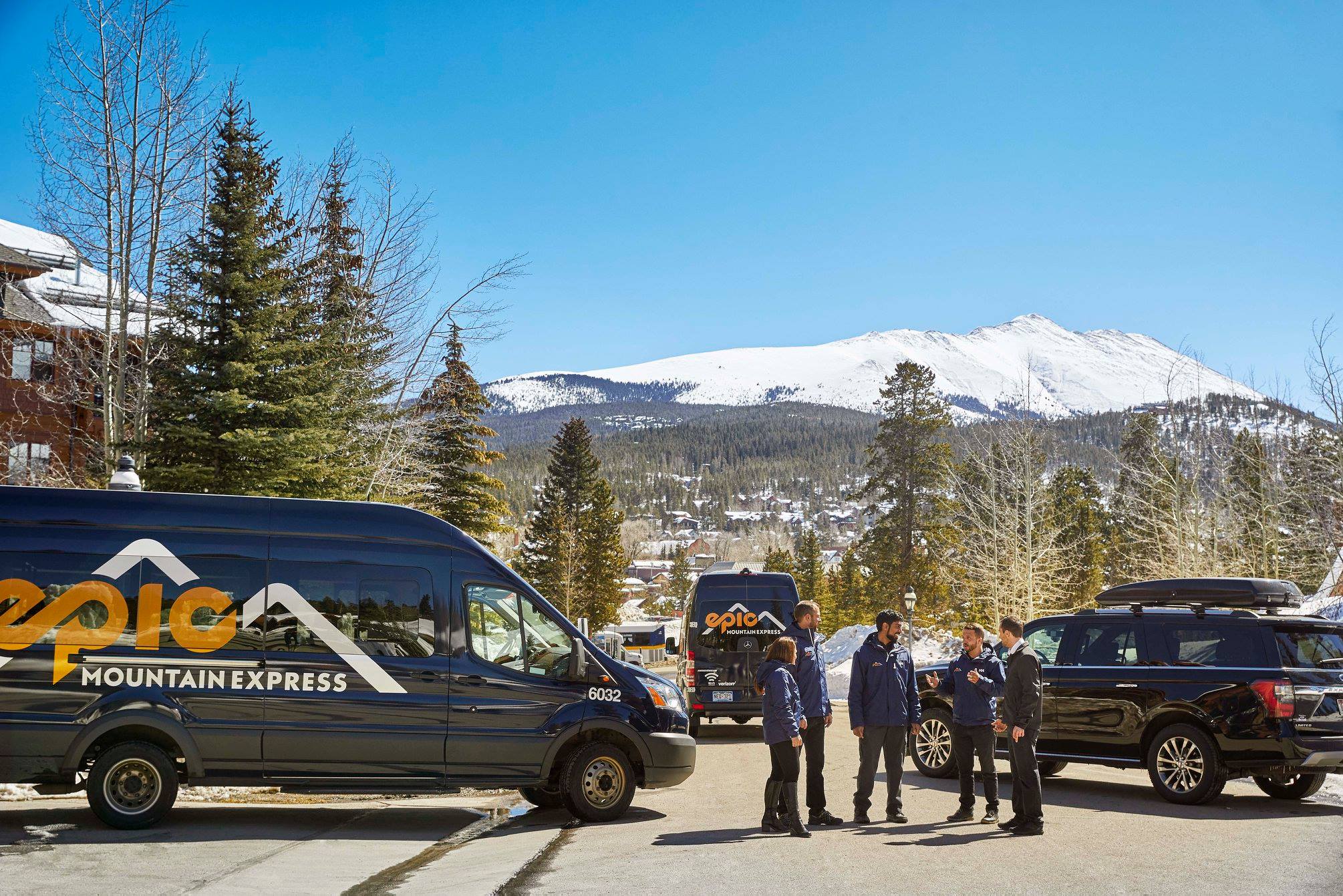 The Epic Mountain Express Priority Club offers travel discounts to regular riders. Being a Priority member has certain perks, such as getting the word first about limited-time offers. You may save money on gas and parking by leaving your vehicle at home. If you have relatives or friends in town, they may use your Priority account too.
Credits may be used on future shuttle rides with either Epic Mountain Express or Premier Mountain Express. For every trip you book using your priority account, you will get reward points equal to 20% of the total trip cost.
Epic Mountain Express/CME points can't be traded for cash or given to other people, and they expire three years after being added to an account.
Pass holders may save 20% on airport transfers to Denver International Airport with Epic Mountain Express by booking either online or by phone.
Details
Address: 434 Edwards Access Rd, Edwards, CO 81632
Shared Airport Shuttle Locations:
Phone: 970-754-7433
Season: Year-round
Website: epicmountainexpress.com