Copper Mountain, CO, much like other towns in Summit County, is widely known for skiing. There are three main base villages in Copper. Each is filled with a range of shopping, dining, lodging, and activities. The town sits at 9,695 feet on the western side of Summit County.
During the summer, Copper Mountain hosts many festivals and events. The town boasts Summit County's only go-kart track, in addition to mini-golf, mountain biking, zip line, disc golf, a climbing wall, and a bungee jump.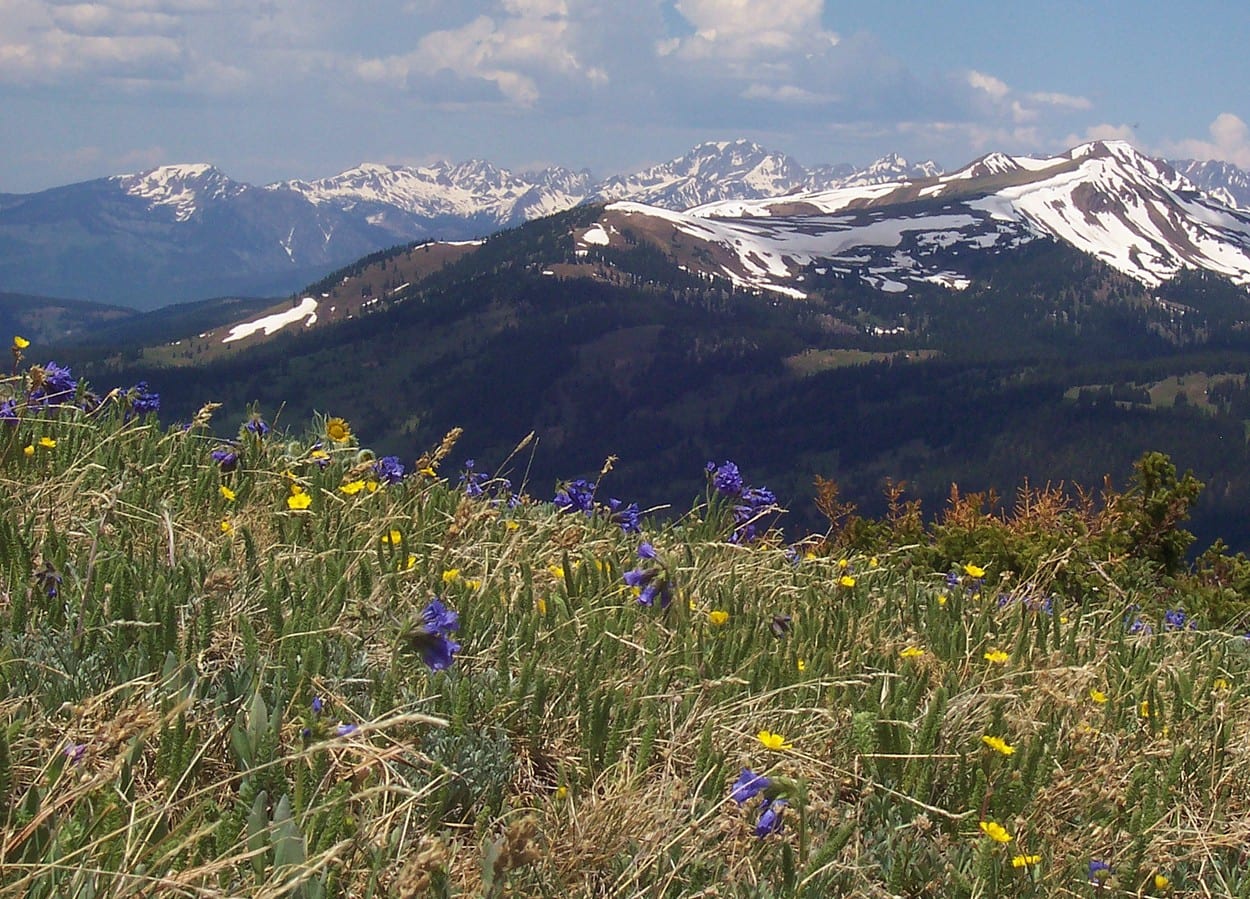 Nearby West Lake features bumper boats and paddle boats all summer. Copper Creek Golf Course opens in mid-June and has stunning views of the Ten Mile Range.
In winter there's an outdoor ice skate rink and a tubing hill. Year-round you can perfect your ski craft at Woodward, an indoor practice facility for skiing and boarding. It's filled with jumps into foam pits and other features that provide a safe environment to up your game.
History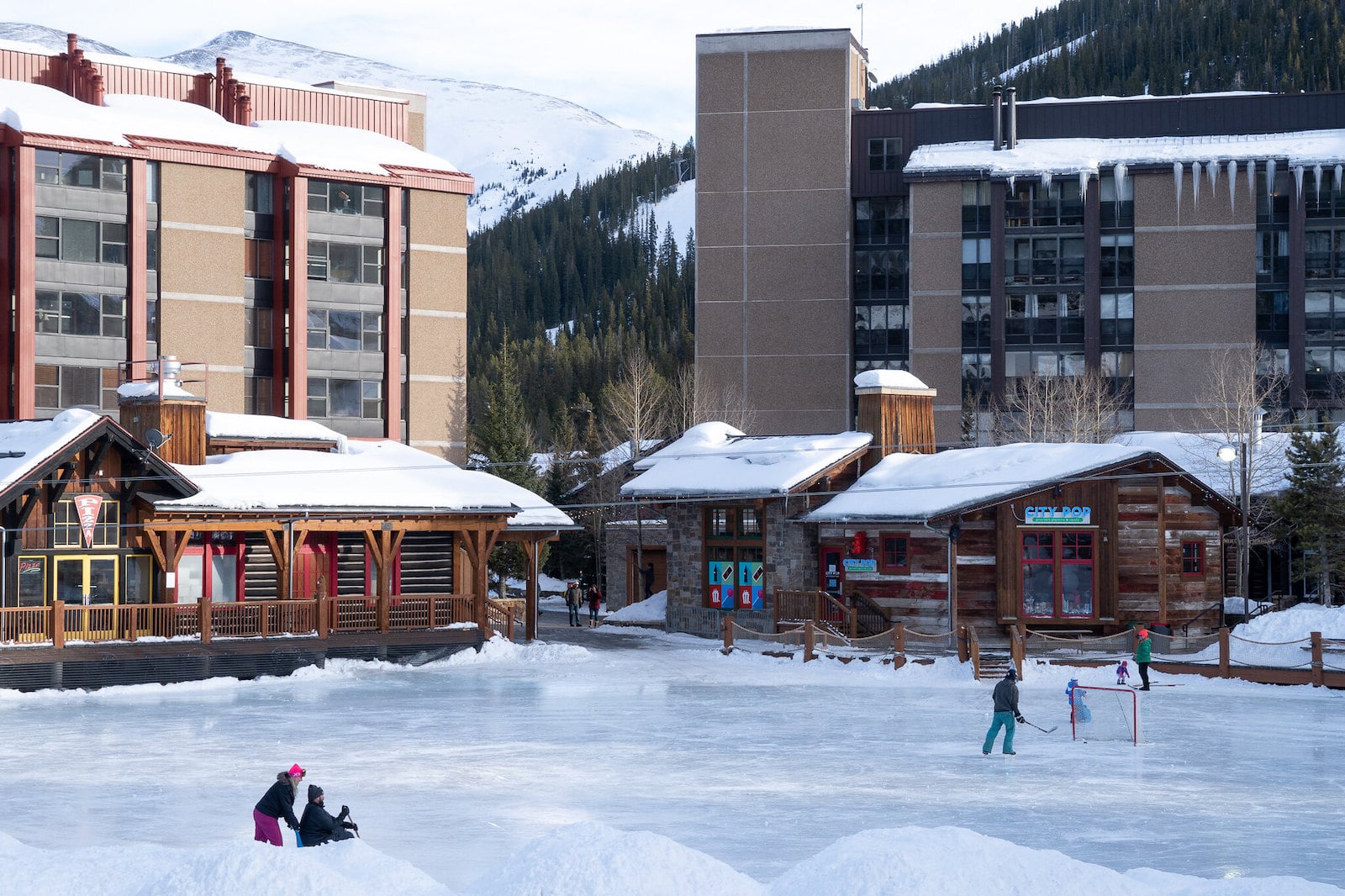 Although a few mines were built into Copper Mountain in the mid-1800s, it wasn't until the 1870s that John Wheeler officially bought land to start a town. Known as Wheeler, it became the first town built in the valley, and its main source of industry was logging for the cabins being built in Ten Mile.
After some ups and downs associated with the Gold Rush, land was purchased in 1968 with the intent of developing a ski area. Chris Lewis spearheaded the development of the resort, overcoming problems with the remote location and lack of building supplies.
The town and resort have been growing ever since, but you can still find remnants of its history dotted around the area. Secret mine entrances, old signage, and structures from the early 1900s are still standing if you know where to look.
​Main Attractions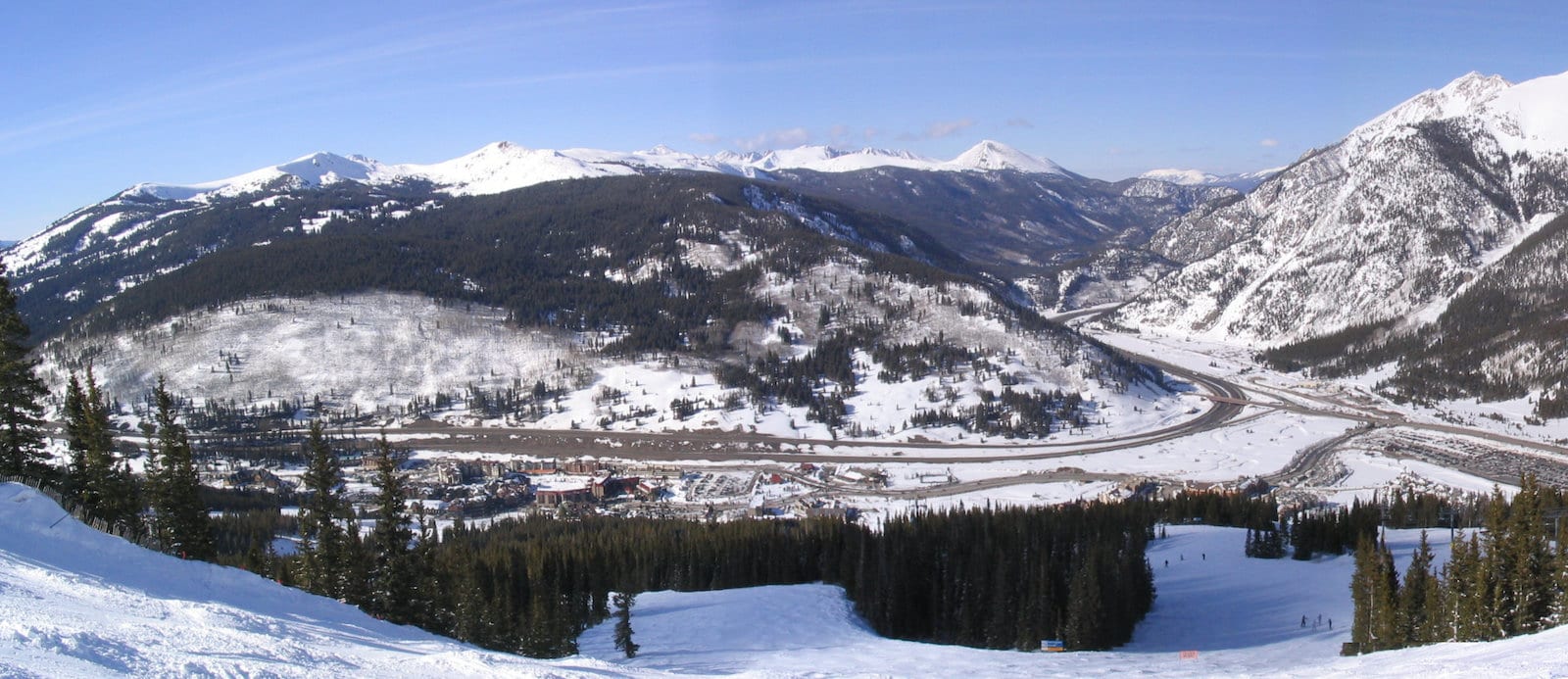 Copper Mountain Ski Resort – Terrain at Copper ranges from beginner and novice to black diamond and bowl skiing for advanced riders. It's naturally divided well amongst trails of similar difficulty, so you'll seldom make a wrong turn where you can't find a suitable way down. However, on any side of the mountain, you'll find runs for both beginner and expert levels.
As a family-friendly resort, there are many ski-and-ride school programs that help both kids and adults improve their skills. With both group and private lessons available, this is a great mountain to get newcomers introduced to skiing. Copper Mountain also has zip lines, snow tubing, snowshoeing, ice skating, and other fun activities to mix in with your days on the slopes.
There are a few distinct areas around the mountain that have different features. Center Village is where the off-mountain action happens, and you will find many outlet shops, restaurants, and activities here. East Village is where the experts go, with its tricky terrain and the Super Bee Lift. Finally, West village is where the ski school can be found and where beginners learn all about how to make it down the mountain in one piece.
Woodward Copper Barn – This 19,500 square foot facility features Olympic-sized trampolines, foam pits, a skatepark, and indoor training spaces for skiing and snowboarding. It's the perfect place to cool off in the summer or hone your skills in the winter months.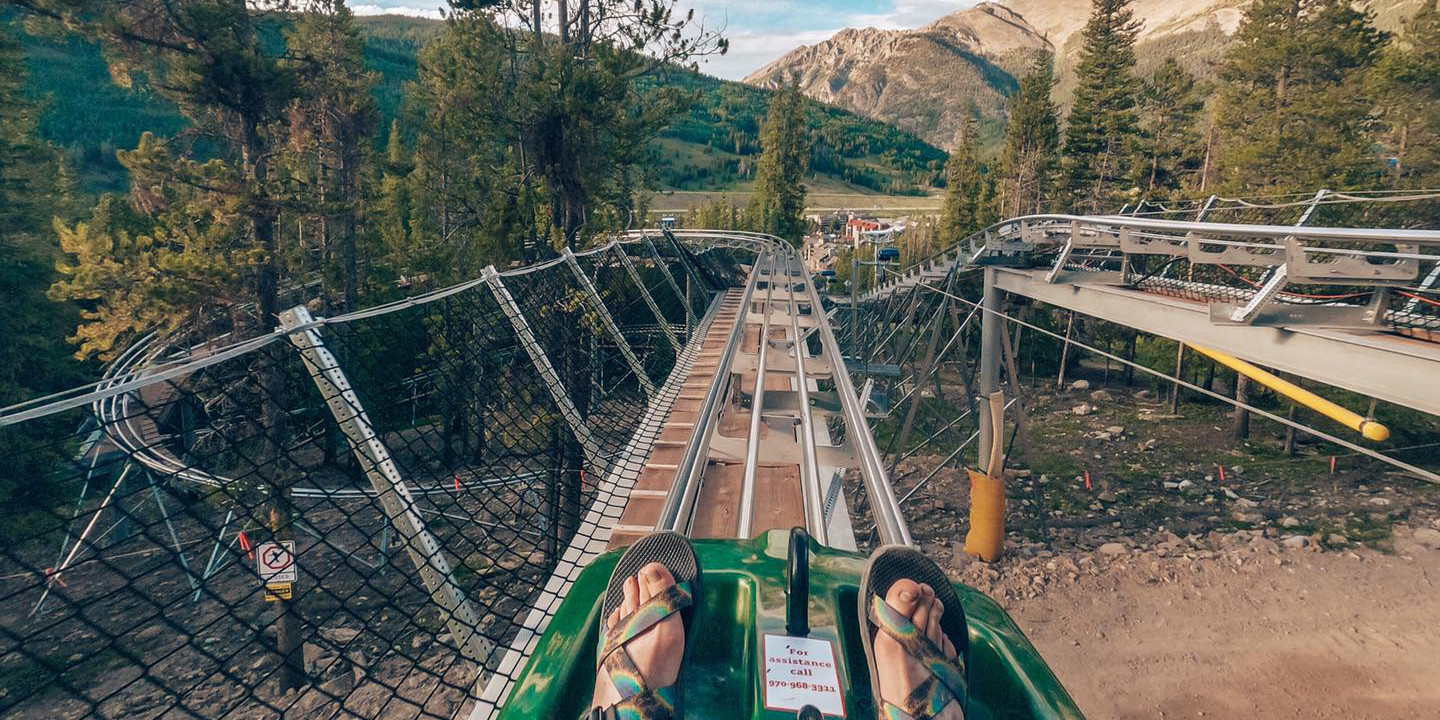 Rocky Mountain Coaster – As one of the longest alpine coasters in North America, this attraction guarantees beautiful views of Copper Mountain the whole way down. Each rider has their own cart to race down the track at up to 25 mph.
Copper Creek Golf Course – Boasting 18 holes and unmatched alpine views, this high altitude golf course is sure to be a fun day. They even have a warm-up facility if you need to shake the dust off before your tee time.
Read about the top things to do in Copper Mountain.
Recreation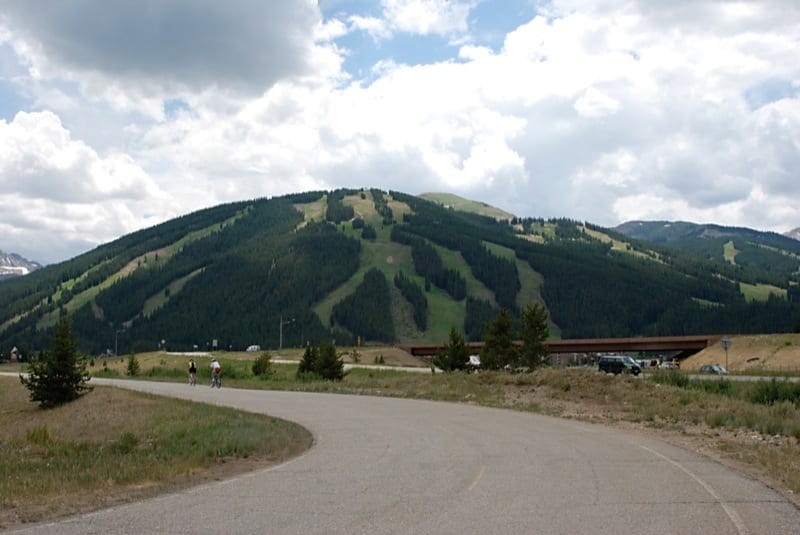 Biking/Hiking – Go hiking or biking around the ski resort when the snow melts and ski runs turn into beautiful hiking trails. The mountain also turns into a giant bike park during the summer. Or just stroll around the mountain village to get some steps in while admiring the beautiful town.
Other hiking trails include:
Hallelujah Nature Trail
Wilder Gulch Trail
Wheeler Lakes Trails
Camping – Dillon Reservoir, located less than 10 miles from town, has multiple campgrounds around the lake. You can read more about the camping near Copper Mountain and Summit County.
Fishing –
Blue River runs from Breckenridge to Green Mountain Reservoir, north of Silverthorne. It has tremendous trout fishing.
Dillion Reservoir has both boat and miles of shore fishing as well.
Accommodations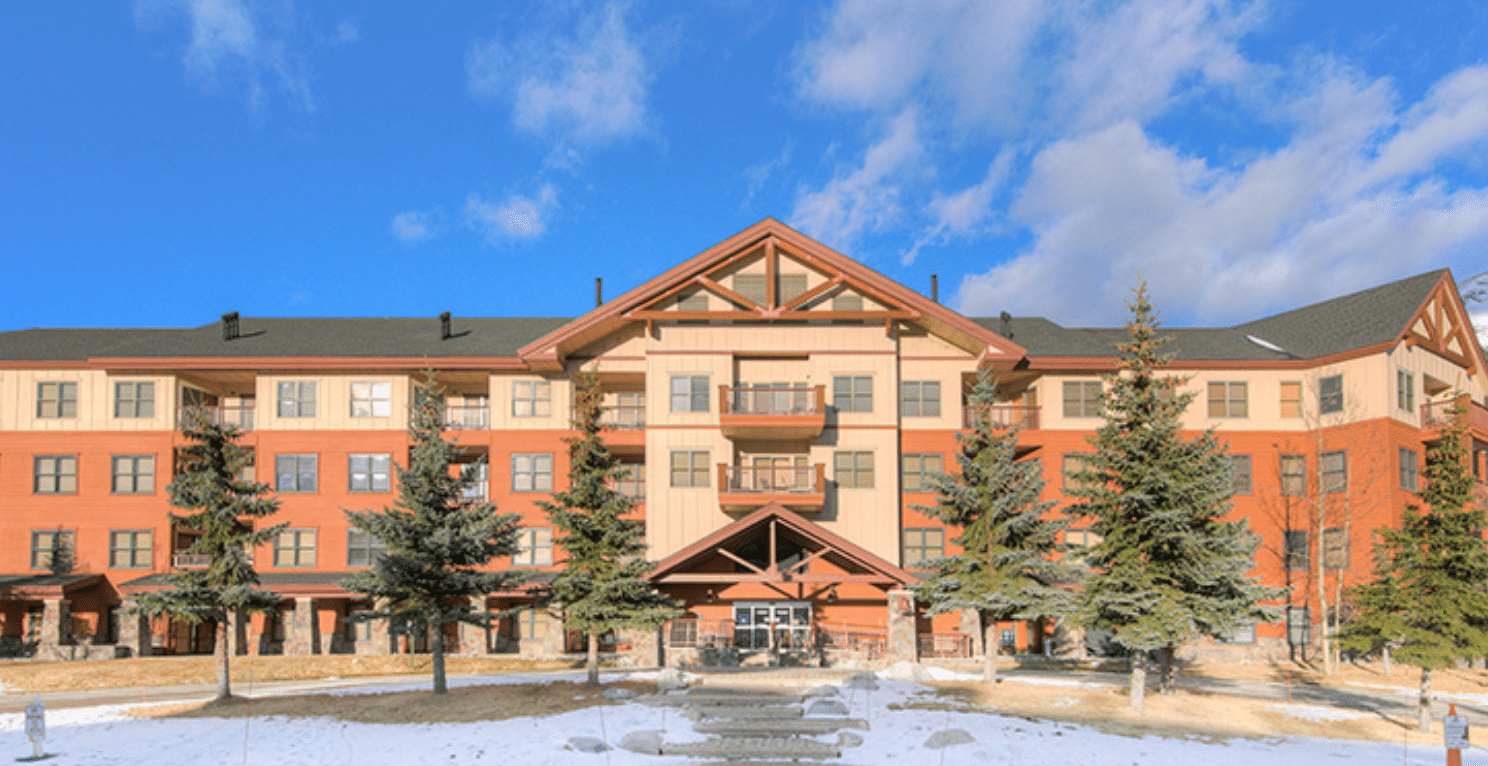 This section contains referral links. If you click through and take action, we may receive a commission, at no additional cost to you. 
Copper Springs Lodge – East Village – Only 150 yards from one of the resort lifts, this ski-in/ski-out accommodation is both comfortable and affordable.
Snowflake Condominiums – Centrally located between the ski lifts, tubing hill, and golf course, this is the perfect place to stay if you want easy access to everything.
Tucker Mountain Lodge – This luxurious open-concept space is complete with amenities such as a fitness center, free shuttle, and even a hot tub.
Read more about the best hotels in Copper Mountain.
Dining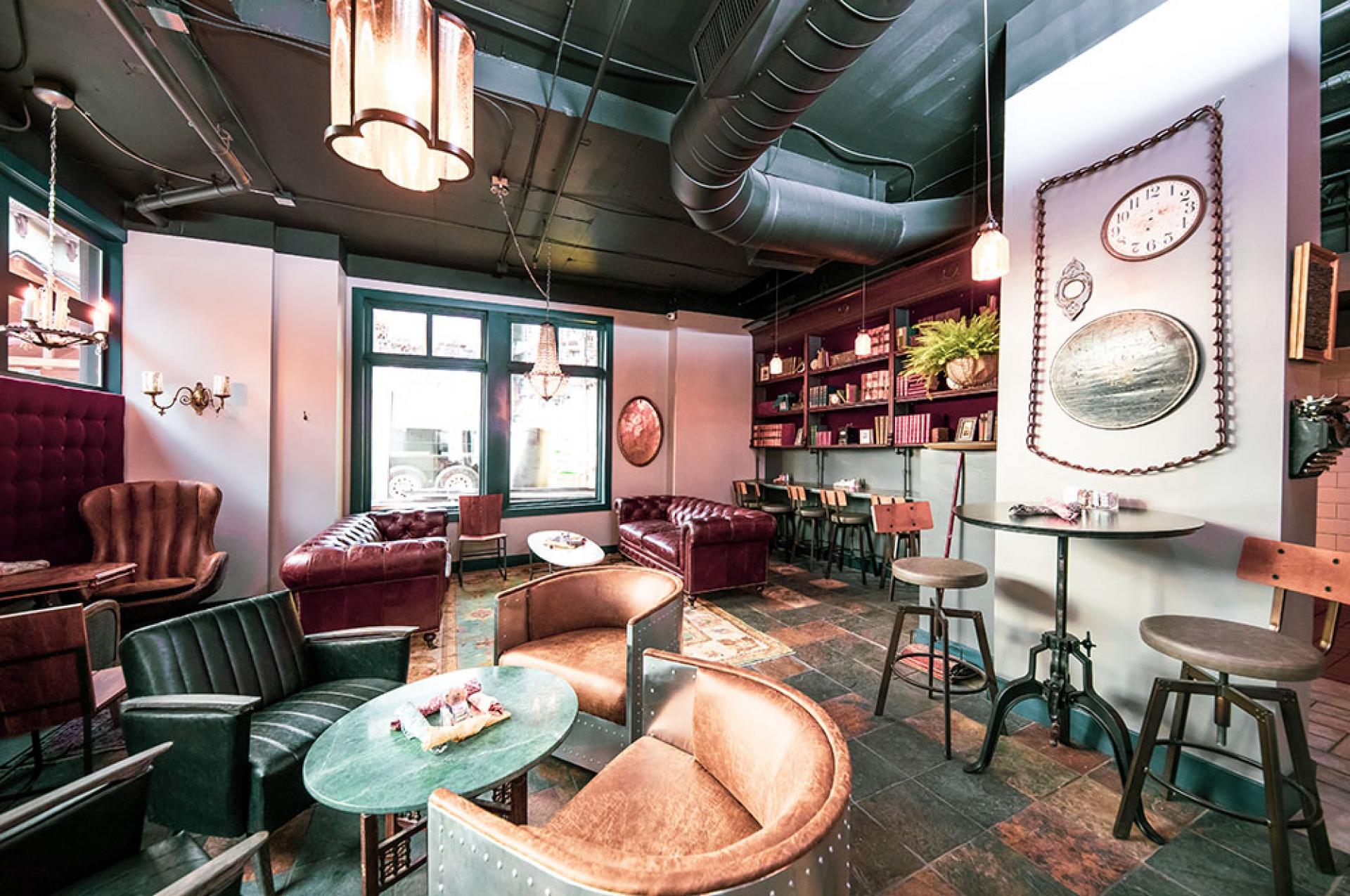 JJ's Tavern – Located near the golf course, this tavern is known for its famous BBQ and wood-fired pizzas, as well as a large selection of beer and cocktails.
Mamma's Italiano – This restaurant has the perfect, cozy atmosphere you need after a long day out on the slopes. They have a large menu of Italian favorites such as pizza and ravioli.
Toast & Co. – Perfect place for an indulgent breakfast before you set off on your adventures for the day. Also features an outdoor patio.
Special Events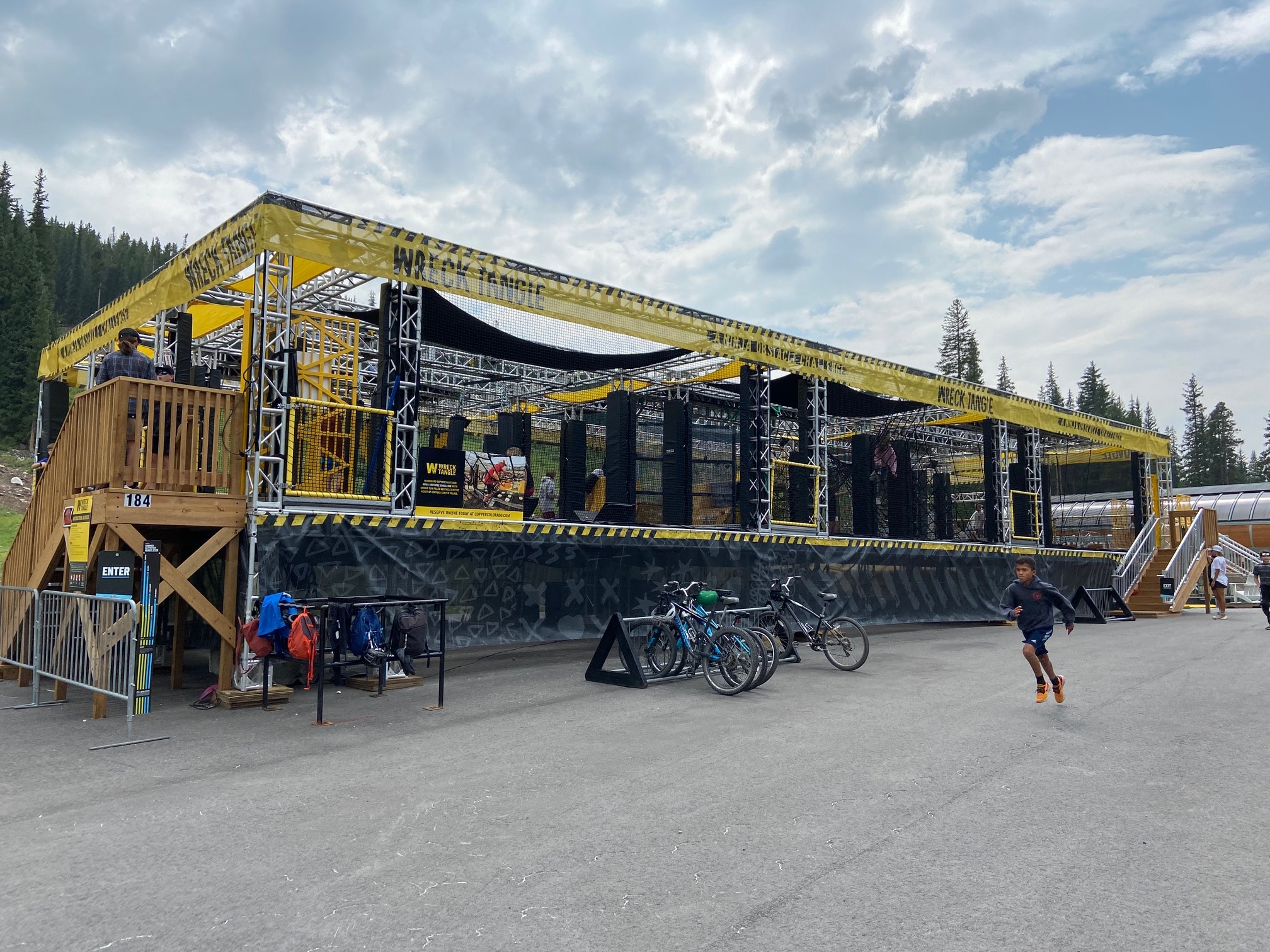 Jan – Yappy Hour – Bring your furry friend to Downhill Dukes to enjoy drink specials and free dog treats!
Jul – Acoustic Glow – A rotating list of acoustic performers who put on a live show around the Fire Glow sculpture in Center village.
Jul- Bikes, Brews & Tunes – Spend your summer Fridays enjoying a group scenic bike ride, live music, and plenty of beer in Eagles Landing.
Jul- Hike with a Ranger – Free guided hikes through the beautiful alpine terrain of Copper Mountain.
Jul- Center Pose Yoga & Brunch – A beginner friendly yoga class with mountains in the background, followed by a community brunch hosted by Toast & Co.
Jul- Downhill to Dukes – Enjoy your Sunday by riding a local trail with other bikers and ending at Downhill Dukes for some happy hour drinks and food.
Jul/Aug – Summer Gravity Series – The perfect wind down to the summer, this bike race series features exciting races such as Dual Slaloms and Eduros.
Aug – Union Peak Festival – A massive farewell party for summer, Union Peak has live music, food demonstrations, and even sports clinics to entertain you.
Sep – Smashfest Golf Festival – Combining Colorado craft beer and nine rounds of golf, this festival is sure to be a favorite.
Read more about the top events in Copper Mountain.
Activities near Copper Mountain
Amusement:
Biking/Hiking:
Copper Mountain Bike Park
Federal Lands:
Ice Skating:
Scenic Drives:
 Ski Areas:
Snow Tubing:
Snowbiking:
Towns:
Transportation:
Latest in Copper Mountain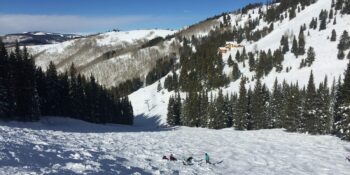 Colorado's world class ski resorts feature a myriad of skiable acres and vertical drops, all waiting…