Opened in 1942, Ski Cooper is one of the oldest Colorado ski resorts. It began as a training grounds for the 10th Mountain Division, a Special Forces team during WWII. They were trained for high-alpine fighting and later served in the Alps during the end of the war.
Today Ski Cooper is a fun, family mountain, offering great skiing, a friendly atmosphere, and remarkable views of Colorado's highest mountains. Although it has always been a beginner and intermediate mountain, Ski Cooper is opening up the Tennessee Creek Basin to expert skiers. A new chair lift for the 2019/2020 season will access 3 types of new terrain, all steep.
Terrain
Ski Cooper has a good mix of beginner and intermediate terrain. You'll find lots of green and blue groomers, as well as bumps, glades and a terrain park. The terrain is spread out over two sides of the mountain and includes 400 skiable acres. It gets 250 inches of light fluffy snow each year. There's a total of 26 trails.
Beginners and intermediates will find plenty of variety and long runs at Ski Cooper. There's also not a whole lot of fast skiers to worry about whizzing by you. Ski Cooper is a locals mountain where everyone is having a good time skiing in the Rockies.
Experts will find a few single black diamonds, but some of them could be considered blues. There are some nice tree runs where powder stashes hide. The terrain park has several features and is large enough to learn the basics. If you are looking for more action, sign up for Ski Cooper's snow cat tours.
The Chicago Ridge Snowcat Tours serves up some of the best cat skiing in the state. They operate on 2,460 acres of terrain in the San Isabel and White River National Forest. You can see the Chicago Ridge while skiing at Ski Cooper and it looks massive. You'll go up to 12,600 feet in elevation atop the Continental Divide.
Village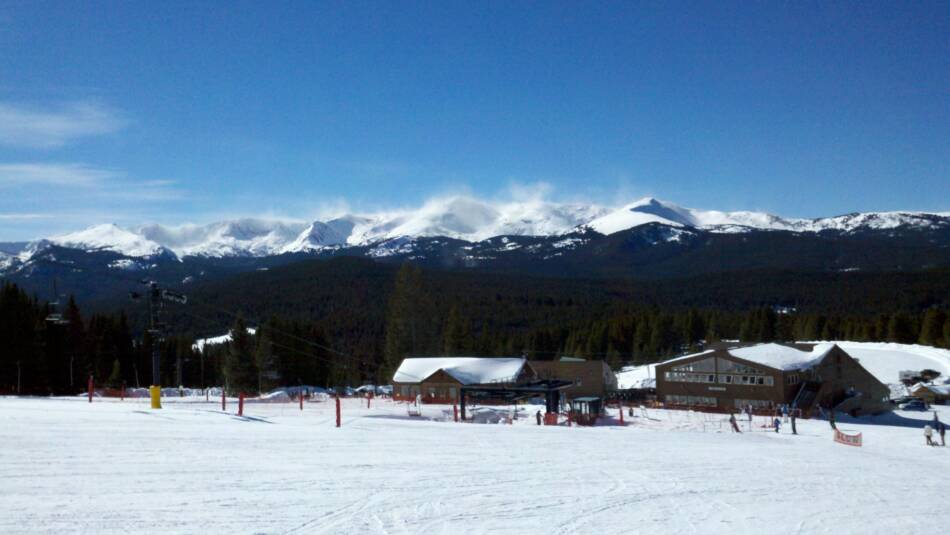 There is a base lodge with several amenities. There is a cafeteria, bar and gift shop in the lodge. Prices are reasonable.
Ski Cooper is located on the top of the Tennessee Pass on Highway 24, north of Leadville. Downtown Leadville offers dining, lodging, shopping and other attractions in a western historic district.
Details
Address: 259 County Rd 29, Leadville
Phone: 719-486-2277
Season: late November-early April
Lift Hours: 9am-4pm
Mountain Stats:
Elevation: 10,500 ft – 1,700 ft
Vertical: 1,200 ft (366 m)
Ski Area: 400 acres
Snowcat Tour: 2,400 acres
Average Snowfall: 250 in
​Trail Map: Ski Cooper (jpg)
Website: skicooper.com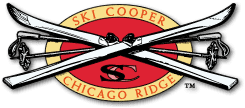 Popular Posts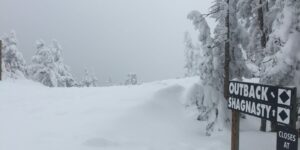 9 Ski Resorts Closest to Colorado Springs – Unlike Denver, Colorado Springs isn't really known for its easy access to world class ski resorts. However, the 2nd most populated city in Colorado still boasts a number of ski resorts all within a two and half hour drive. Back…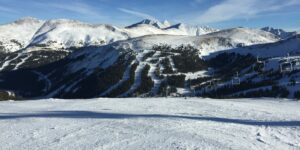 Top 9 Affordable Ski Resorts in Colorado – Most well known Colorado ski resorts charge well beyond $150 per day just to be on the mountain. Some have eclipsed the two hundred dollar mark for a single day of riding! And that doesn't include gear. Skiing in the…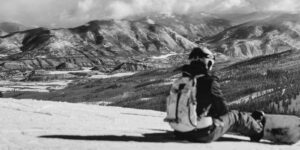 Season Opening & Closing Dates for 2019-20 at Colorado Ski Resorts – Every winter the Colorado ski season kicks off with great anticipation, usually beginning sometime in October at the first few resorts. The season opening and closing days are useful…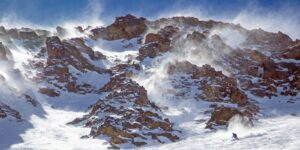 12 Closest Ski Resorts to the Mile High City – With Colorado being home to the Rocky Mountains it's no surprise that the state boasts some of the world's best ski resorts. What may surprise visitors though is how close Denver is to the world-class skiing that Colorado is…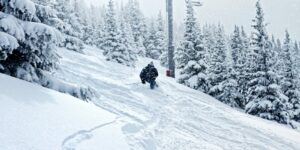 Ultimate Guide to the 32 Ski Resorts in Colorado – Colorado is jam packed full of epic ski resorts in nearly all corners of the Rockies. Depending on how each season kicks off, Colorado can have as many as 32 outdoor ski areas operating at its peak. The Rocky…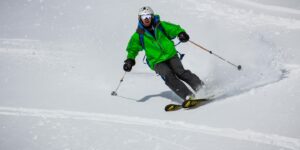 Shred West to 7 Secluded Colorado Ski Slopes – With Western Colorado's abundance of mountains and dry, fresh powder, you may have a difficult time choosing which resort to ski first. The slopes are quiet and free of crowds, so you'll spend more time…
Snowy Day at Ski Cooper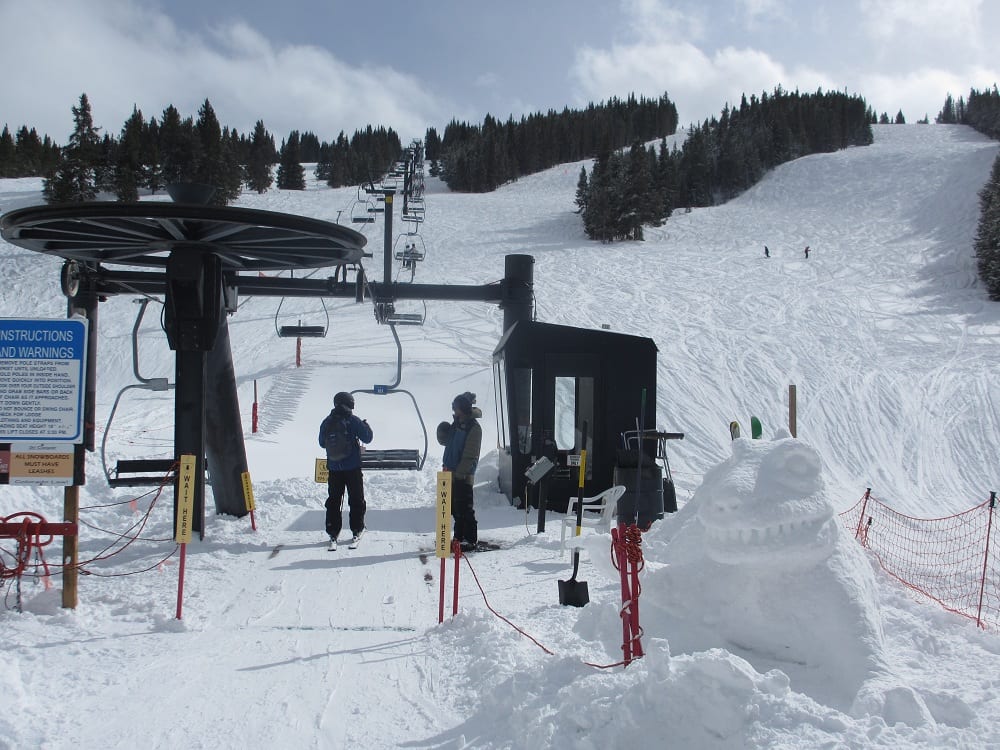 February 29, 2012 – Ski Cooper is a small, laid-back mountain located in the scenic Leadville area. It has 400 acres of skiable terrain with most of them green and blue cruisers.
Ski Cooper is home to the massive Chicago Ridge Snowcat Tours. The snowcats operate on 2,460 acres of terrain in the San Isabel and White River national forests. The ridge in the following pictures is the Chicago Ridge and part of the Continental Divide.
Try dinner at Quincy's Steakhouse & Spirits. It's a cool old place with only one thing on their menu that night – filet mignon. The food was pretty good for the price – $9.95 for 9oz filet mignon, salad, baked potato and bread. Miller Lite was only $2.75. Good cheesecake for desert.
We also stopped at Indian Hot Springs on the way home. It's a relaxing thing to do if traffic gets backed up on I-70. They have hot spring caves that are usually worth the twenty dollar price tag for entry.
The views are usually exceptional around Cooper, due in part to the state's two largest mountains hovering in the distance: Mount Elbert and Mount Massive. The mountain got eight inches of snow, so the skiing was great. With a GEMs card, it was free too! GEMs-card-holders get to ski one day at Cooper for free in February.