There is no doubt that Colorado has a thriving craft beer culture. Our mountainous state ranks among the top 5 in the nation when it comes to craft beer production and sales, with over 400 breweries operating within our borders. Of those, three dozen or so have opened in Colorado Springs and taken the craft beer culture by storm.
From the old staples like Phantom Canyon and Bristol Brewing that have been around for decades to the new nanobreweries like Storybook popping up to keep the scene fresh, The Springs has a whole host of different craft brew options to choose from. To help you narrow down your search, we've selected a few of the Springs' top-rated breweries that will satisfy even the most elevated of craft beer palettes.
Here are among the best craft breweries in Colorado Springs, in no particular order:
Goat Patch Brewing Company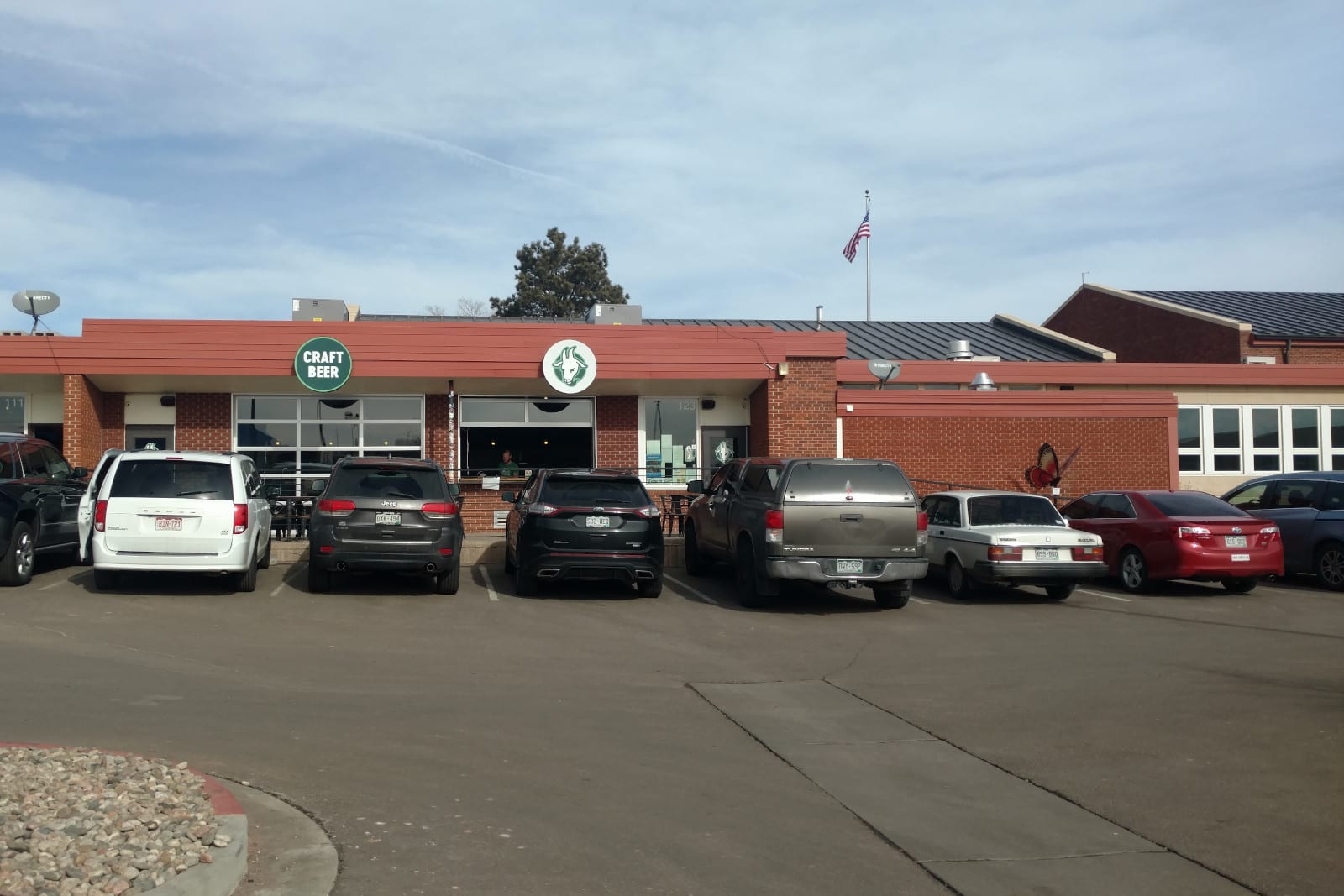 Goat Patch Brewing Company, despite its farmyard-friendly name, was actually named after its founder's signature beard style, which he wears in a long ponytail down his chest. Head brewer and co-owner Darren Baze have a long resume of working in Colorado craft brewing, including two breweries that appear further down on our list, and he finally put all of that knowledge to use in his own brewery, which opened its flagship location in 2017.
Since then, Goat Patch has gained a reputation in the Springs for its outstanding craft beers that provide a bit more balance for the palette than most traditional brews. While this brewery is just that, offering only beverages and appetizers, there is almost always a food truck on-premises to serve up some tasty food that will go great with your beer selection.
Try These Brews:
Goat Patch IPA – One of their most popular offerings, this IPA is rich and full-bodied with a fantastic flavor.
Mocha Latte Stout – A collaboration with Building Three Coffee, this stout is brewed with decadent flavors like chocolate and Mexican coffee.
It Takes A Tribe Red Ale – This two-time award-winning red ale is a full-bodied experience that will leave you with an aftertaste of caramel hops.
2727 N Cascade Ave #123, Colorado Springs, CO 80907 | 719-471-4628 | goatpatchbrewing.com
Storybook Brewing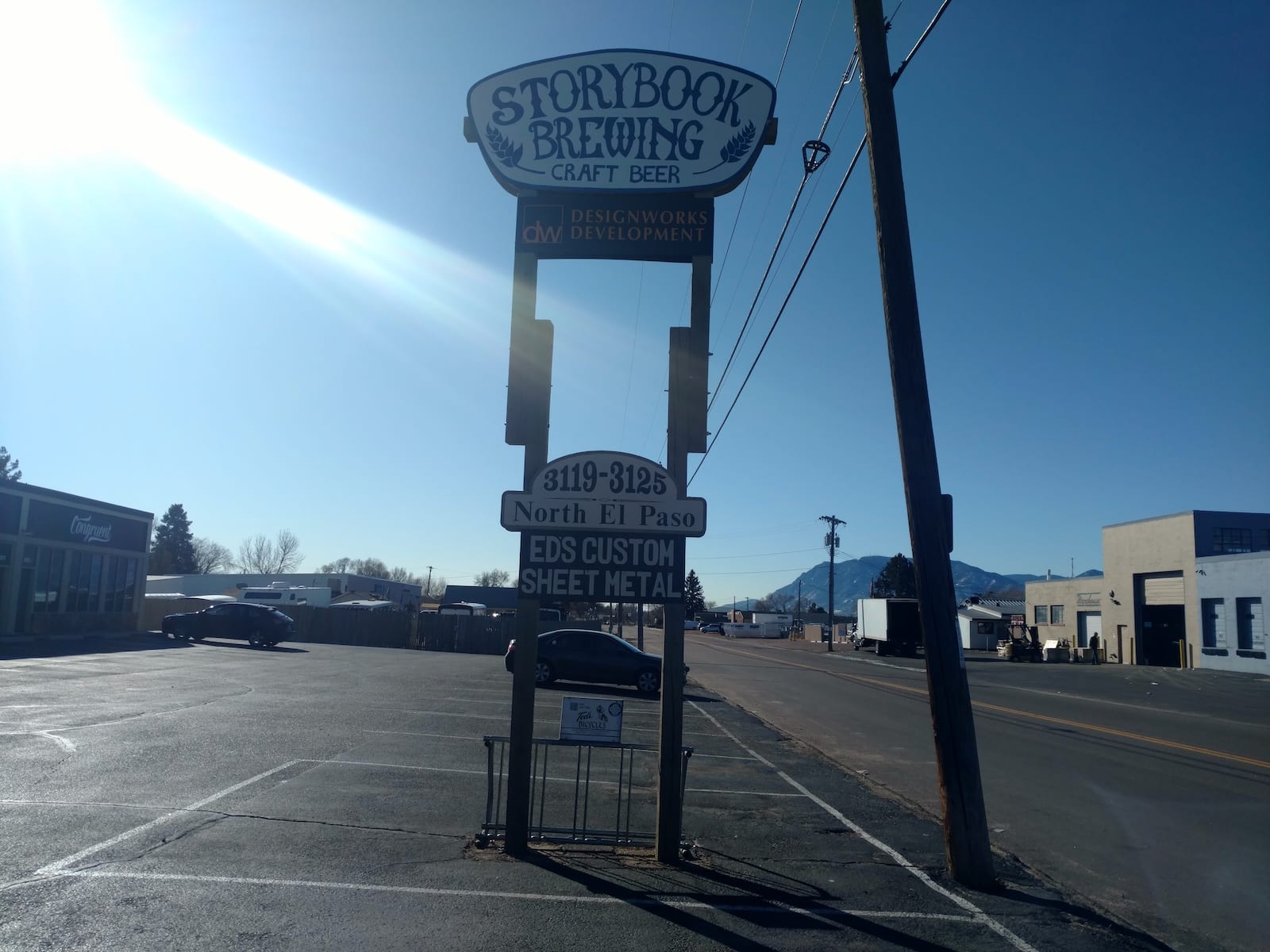 With the growing interest in craft brewing, homebrewing has become a popular way to get into the beer-making industry without much investment. Owner of Storybook Brewing, Pete Kilman, got his start homebrewing over twenty years ago and his passion led him to open up his own brewery in 2014. Kilman also credits his massive extended family for helping him along the way, offering labor and taste-testing each new brew.
Storybook may be considered a nanobrewery with only a 15-barrel brewhouse, but what it lacks in production, it makes up for in a great selection of tasty offerings. Each beer is handcrafted with fresh ingredients and features gorgeous art on the logos and labels–a trip to Storybook feels a bit like entering a cavernous pub in a fairy tale, so the name is apt.
Try These Brews:
Gnomish Beer Goggles Pale Ale – Despite its playful name, this American pale ale has earthy and woody undertones that will leave you wanting more.
Little Red's Rocking Ale – A toasty, caramel red ale that will keep you warm on a winter's night.
The Last Strawberry Honey Wheat – Local honey and fresh-grown strawberries dominate this wheat ale/mead hybrid.
3121 A N El Paso St, Colorado Springs, CO 80907 | 719-633-6266 | storybookbrewing.com
Phantom Canyon Brewing Company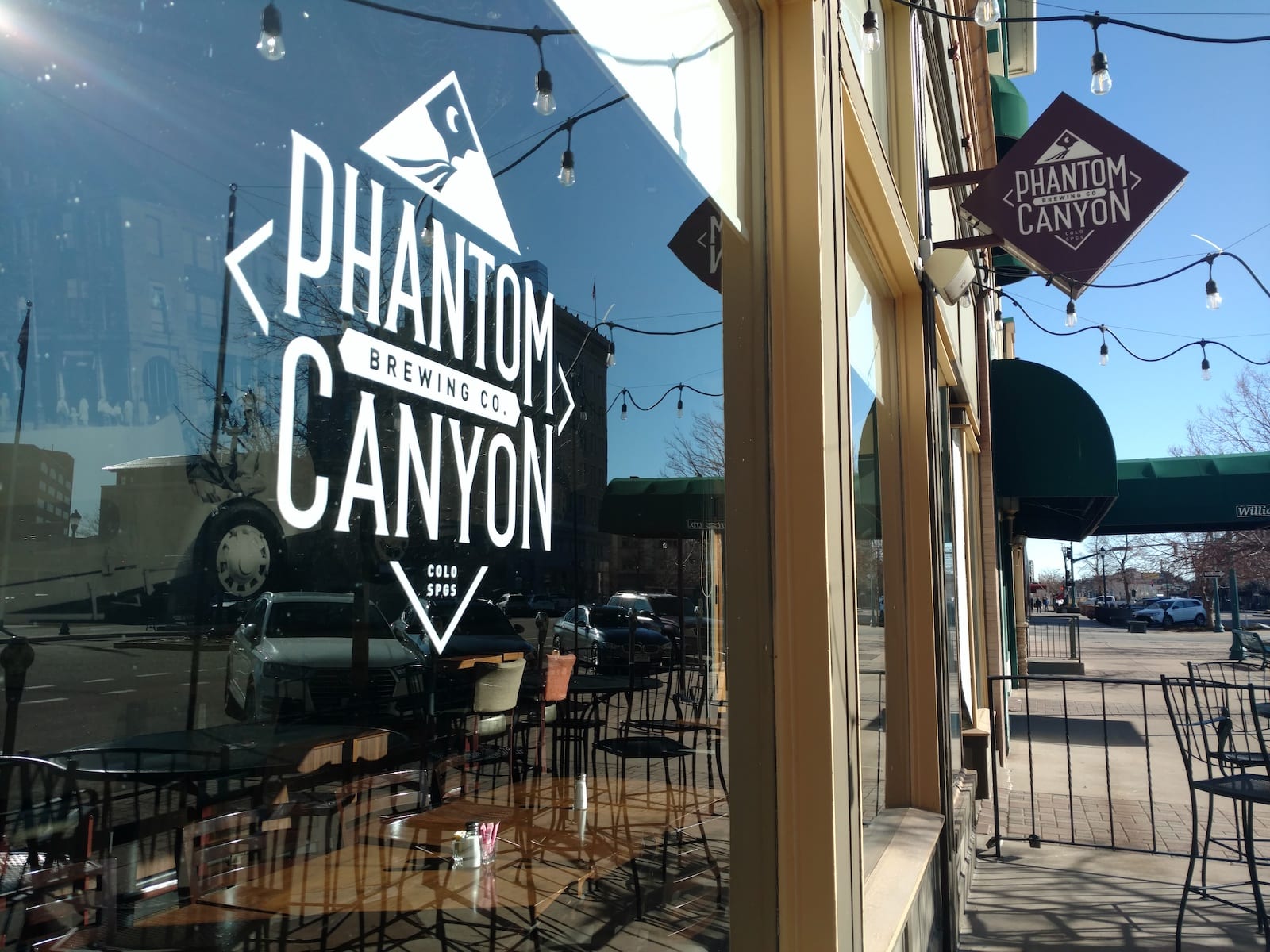 Phantom Canyon Brewing Company, which opened its doors for the first time in 1993, is the oldest brewery in the Springs and a long-time staple for craft beer fans. Their opening heralded the blooming of craft brewing in the Springs as they hosted events like a homebrewing competition, and this area is now home to dozens of different breweries just a few decades later.
Not only does Phantom Canyon offer some of the best craft beers in town, their space is also quite impressive, hosting events like wedding receptions in their vast building. The food at Phantom Canyon is also nothing to scoff at, with traditional pub fare that will have your mouth watering and even menu options for vegans and vegetarians.
For some of the best craft brews and food in town, Phantom Canyon Brewing Company is a must-visit brewery in Colorado Springs.
Try These Brews:
Alpenglow Hefeweizen – A Belgian tradition, this unfiltered wheat ale will refresh any palette.
Dunkel Lager – An amber lager with a full-bodied flavor that might just become your new favorite.
Streamliner IPA – A hoppy blend of seven different varieties, this IPA packs a punch.
2 E Pikes Peak Ave, Colorado Springs, CO 80903 | 719-635-2800 | phantomcanyon.com
Bristol Brewing Company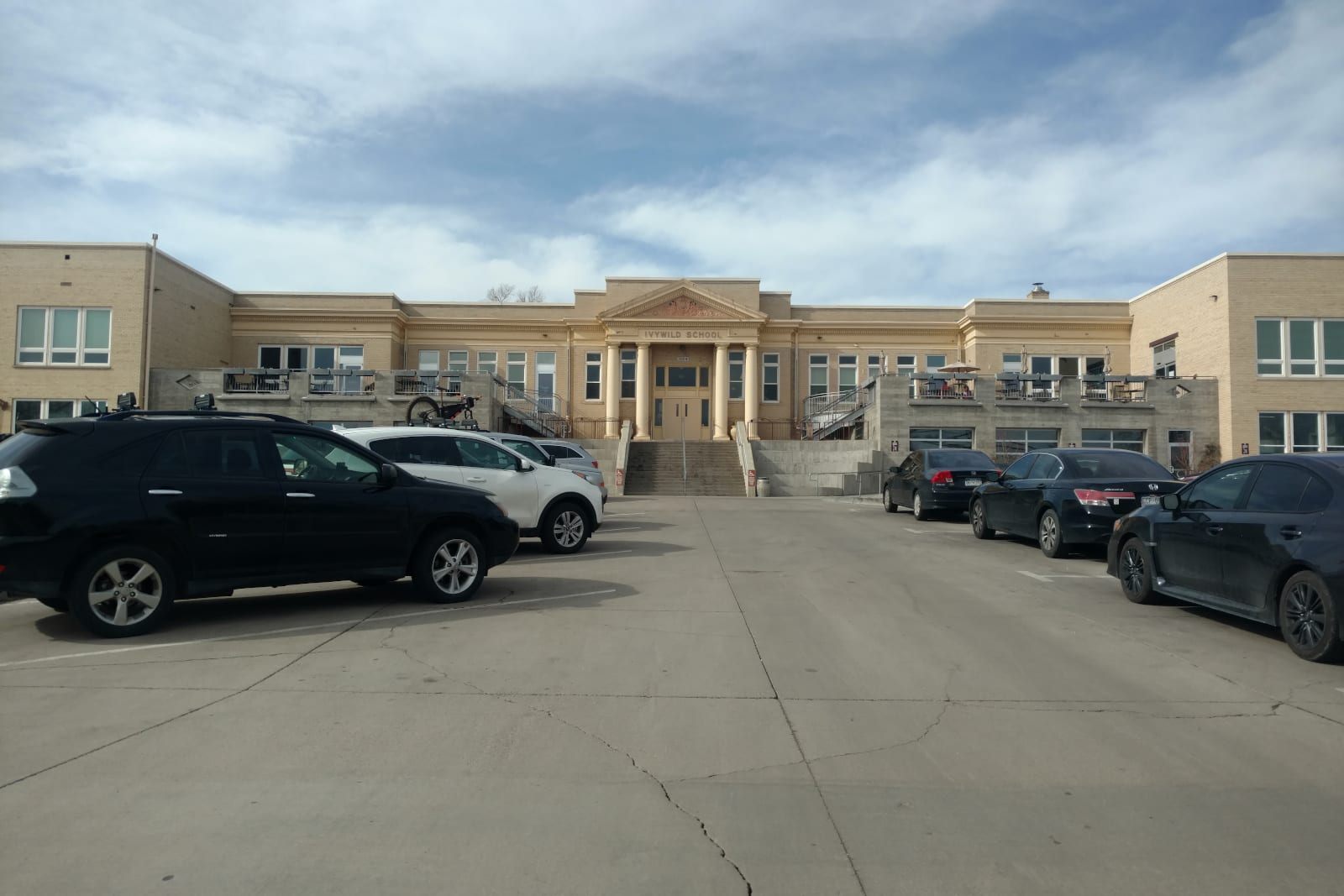 Another long-time staple of Colorado Springs, Bristol Brewing Company is perhaps the most well-known microbrewery in the area. Since opening its doors in 1994, this brewery has shown a deep passion for keeping craft beer local by only selling its beers within Colorado borders and helping this burgeoning industry to flourish.
In 2013, Bristol moved from its flagship location to the historic Ivywild School, built back in 1916. This incredible location reflects the same charm that founders Mike and Amanda Bristol have always brought to their brews and provides an excellent atmosphere for a night out on the town.
If you're looking for one of the best locations to enjoy your hand-crafted brews, Bristol Brewing Company can't be beaten.
Try These Brews:
Laughing Lab Scottish Ale – This nine-time award-winning Scottish ale will leave you drooling like the lab it's named after.
Compass IPA – A caramel malt IPA with that rich, full flavor you expect from this type of beer.
Belgian Dubbel – A complex blend with fruit-filled undertones and a creamy, caramel flavor.
1604 S Cascade Ave, Colorado Springs, CO 80905 | 719-633-2555 | bristolbrewing.com
Red Leg Brewing Company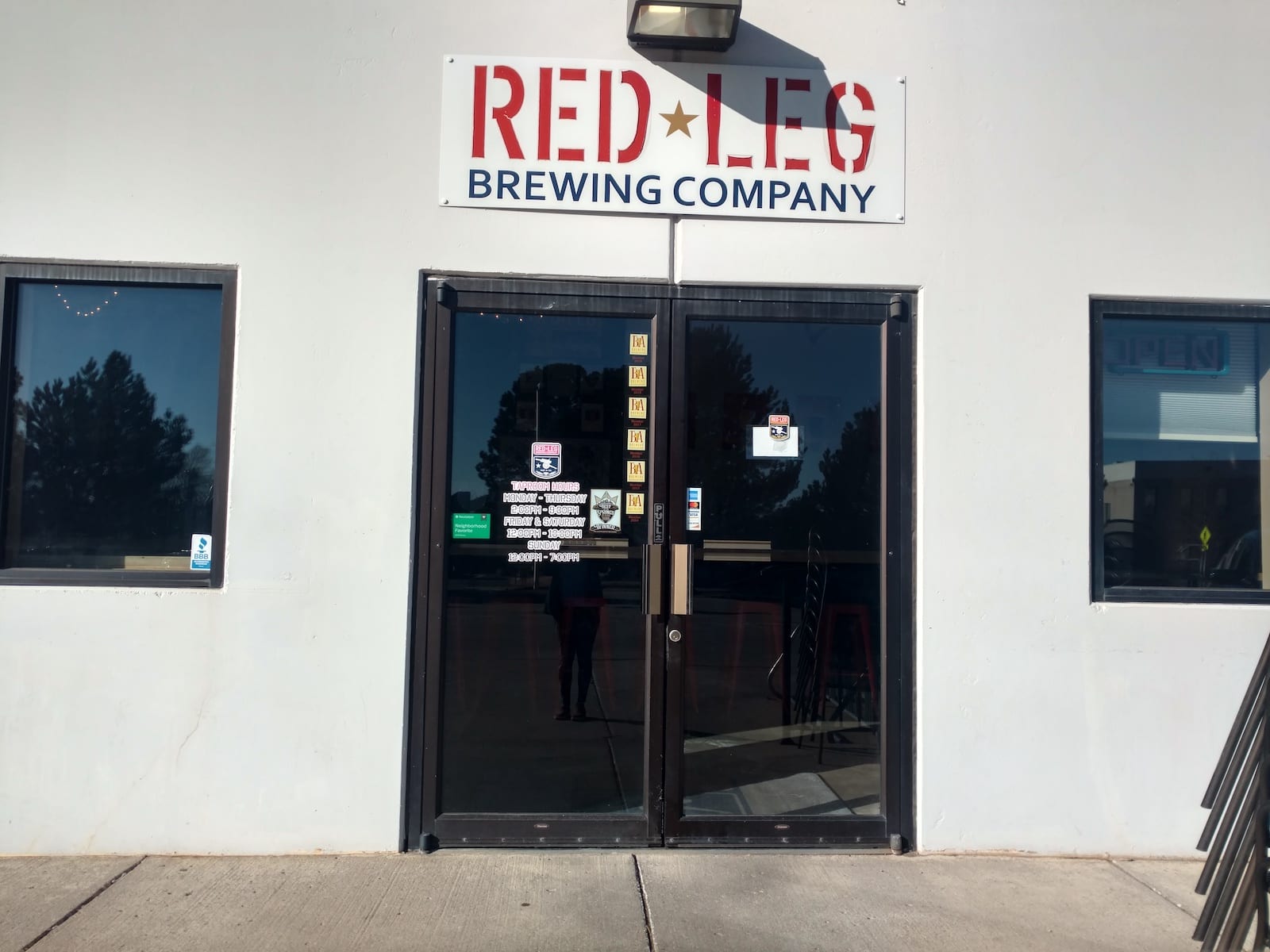 Whether you are a member of the armed forces or not, Red Leg Brewing Company is perhaps the most military-friendly brewery in town. Its name has military origins as well–during the Civil War, artillery soldiers wore a red stripe on their legs to denote their station, hence the term "red leg".
Founded by veteran Todd Baldwin in 2013, this award-winning brewery made waves again recently when the ground was broken on an $8 million second location. Baldwin plans to turn this 14,000 square foot space into a combination brewery and taproom that resembles an airplane hangar, hearkening back to his experience as an artillery officer in the Army.
While Red Leg already offers excellent craft beers, it will be great to see them expand and land on even more shelves throughout the country. For now, enjoy Red Leg Brewing Company's current picks at their location on Forge Rd.
Try These Brews:
Devil Dog Stout – Dark and sweet, this stout will remind you of coffee with fruity undertones.
Blue Nose Brown Ale – This English ale is the perfect blend of chocolate, toffee, and caramel to keep you warm when it's cold outside.
Howitzer Amber Ale – A balanced blend of hops and malt with caramel undertones.
4630 Forge Rd, Colorado Springs, CO 80907 | 719-598-3776 | redlegbrewing.com
Cerberus Brewing Company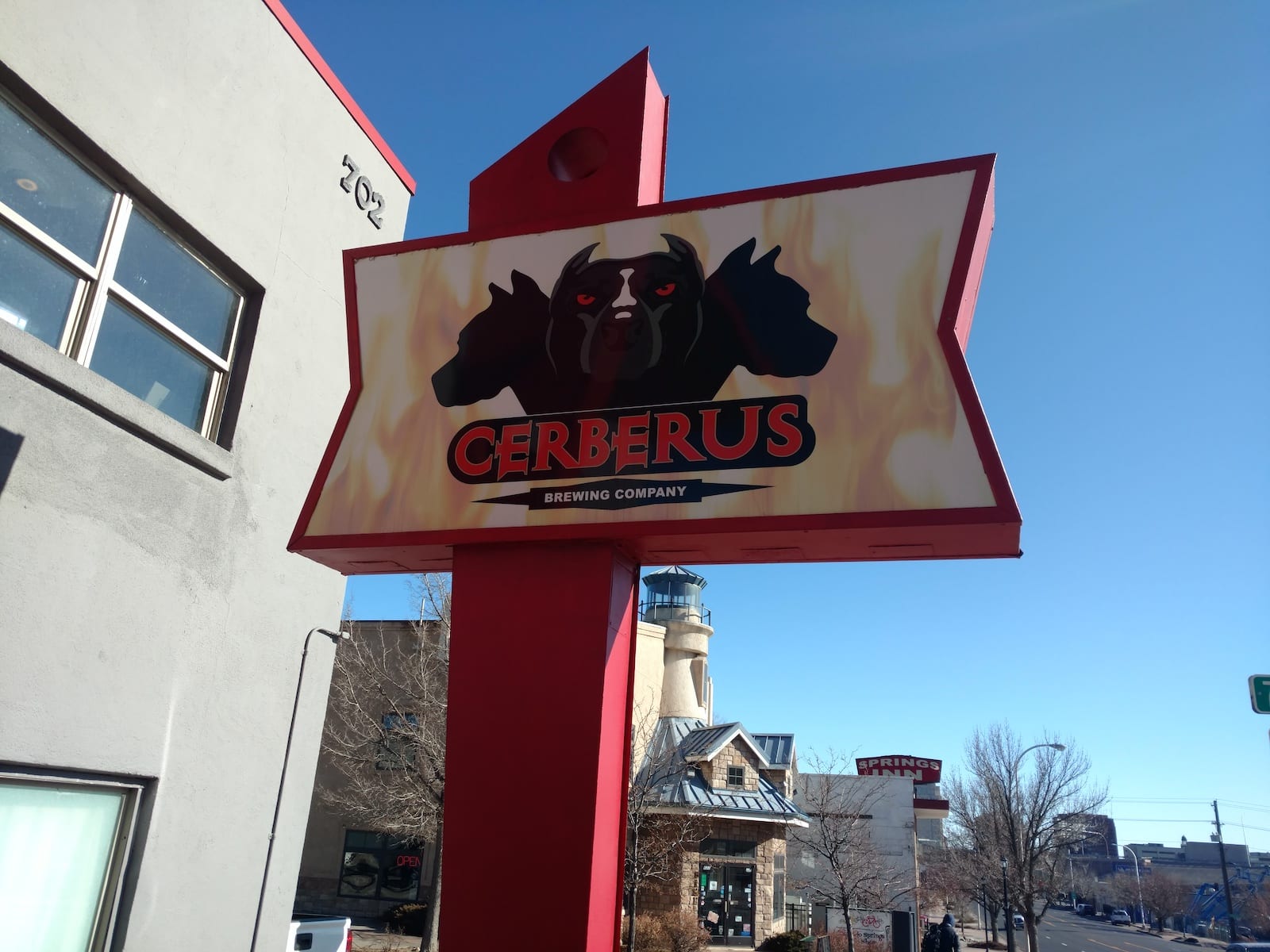 While at most Springs breweries, food is an afterthought or typical pub fare, Cerberus Brewing Company brings that to the next level with elevated cuisine that pairs excellently with their craft beers. This brewery opened in 2016 and has quickly become a staple of the brewing scene due to its incredible beers and fantastic food. The addition of a biergarten area in 2017 was the icing on the cake, making this restaurant and brewery a pleasure to visit on warm days.
Co-founders Joshua Adamski (a homebrewer of over a decade) and Mark LeFebvre (former executive chef at The Broadmoor) both bring their unique talents to Cerberus, providing a balance not found at most local breweries. Not only that but the servers are also trained to suggest beer pairings to their customers, offering an experience that is unique to Cerberus.
For the best of both worlds, spend an evening drinking and enjoying excellent food at Cerberus Brewing Company.
Try These Brews:
Elysium Hazy IPA – A tropical IPA with a haziness that brings out its fruity flavors.
Tiny Umbrella Party American IPA – This incredibly aromatic IPA has a distinct citrus kick.
No Big Deal – A Kolsch-style brew with a moderately sweet aftertaste.
702 W Colorado Ave, Colorado Springs, CO 80905 | 719-636-2337 | cerberusbrewingco.com
Colorado Mountain Brewery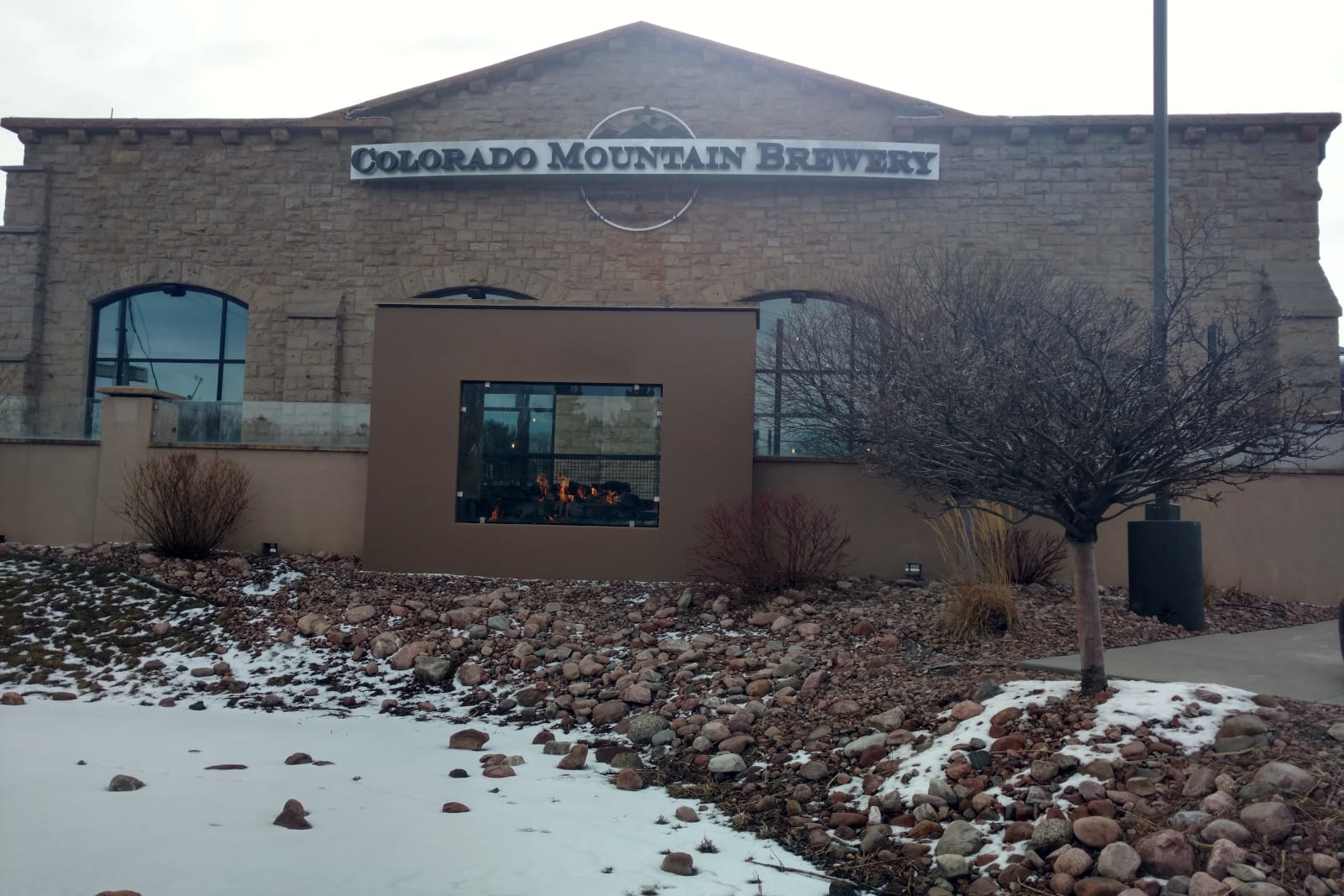 Colorado Mountain Brewery is yet another brewery on our list that offers food just as good as its brews. With creative offerings like Bison Poppers and more traditional ones like out-of-this-world burgers, your palette will be pleased once you finish it off with one of their excellent craft beers.
CMB boasts two locations, one on Interquest Parkway near the Air Force Academy and the other at the Roundhouse on 21st Street, a historic building that housed Van Briggle Pottery for five decades. The atmosphere of either location is always cozy, chic, and a little bit laid back–a great place to enjoy their variety of different craft beer offerings as well as some excellent food.
If you're looking for a brewery that offers a chic atmosphere and incredible foods to enjoy your beverages with, don't miss out on Colorado Mountain Brewery.
Try These Brews:
7258 Blonde Ale – A European-style blonde ale with a clean, refreshing taste.
Panther IPA – As bold as the panther, this IPA packs a punch.
Roller Coaster Red Ale – CMB's take on a Scottish ale.
1110 Interquest Pkwy, Colorado Springs, CO 80921 | 719-434-5750 | cmbrew.com
600 S. 21st St, Suite 180, Colorado Springs, CO 80904 | 719-466-8240
More Food and Drink in Colorado Springs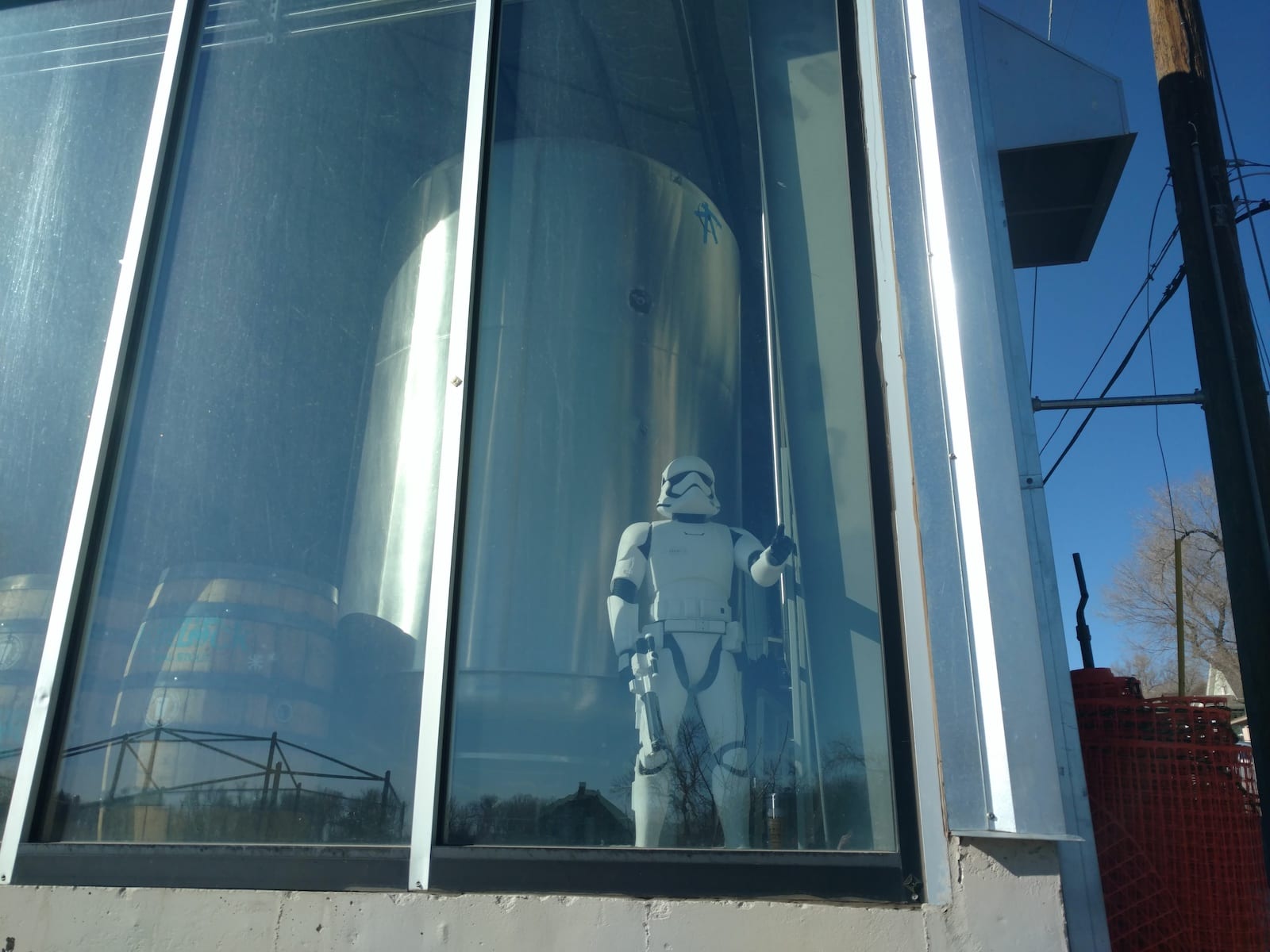 Looking for more places to wine and dine while in Colorado? Check out our list of fine dining spots in the Springs for additional suggestions on the best places to indulge on a night out. And for those who are more beer-focused, our guide to Colorado brewery tours will help scratch that itch.
The brews in Colorado Springs are top-notch, and the people who brew them are in the same category. On your next trip to The Springs, be sure to check out these excellent breweries for incredible drinks and food.