The quaint foothills community of Morrison is primarily known for one thing around the country, and that's Red Rocks Amphitheatre. It also boasts one of Colorado's best dinosaur collections, with numerous prints and fossils found in the Morrison-Golden Fossil Area, aka Dinosaur Ridge.
So rest assured, you'll find some fun, unique things to see and do in Morrison throughout the year. And being so close to downtown Denver, within 25 minutes, the entire metropolitan area is your oyster. This includes so close mountain retreats from Morrison, like Evergreen, Conifer, and Idaho Springs.
Year-round things to do
Whether it's a simple morning workout to get the blood flowing on the iconic steps of Red Rocks, or strolling Morrison's historic district, there are plenty of things to do all year. The Lariat Loop is a terrific scenic byway for exploring the front range mountains just west of Denver.
Red Rocks Park & Amphitheatre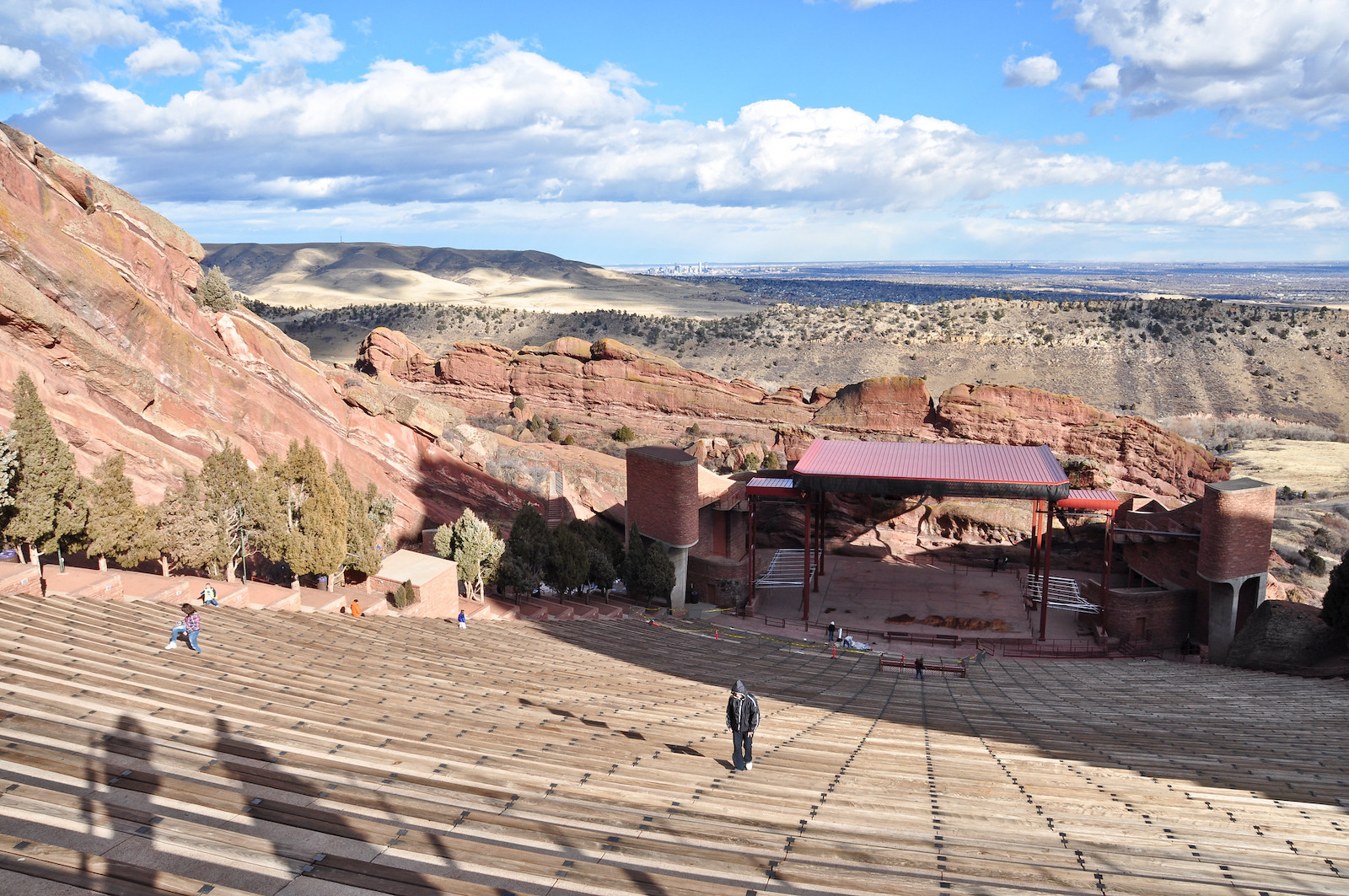 Red Rocks Amphitheatre, one of Colorado's most popular attractions, is located right in Morrison's backyard. Famous for its beautiful amphitheater surrounded by jaw-dropping giant red sandstones, as well as a number of great trails, this park is a must-see on any visit.
Red Rocks is home to concerts from top artists throughout the year, mostly from April through November when the weather is warmer and days longer. The park even offers drive-in-style movies during the summer months known as Film On the Rocks.
Besides catching a show, movie, or performance, be sure to visit the visitor center and the Colorado Music Hall of Fame. Located on-site, it's full of exhibits showing off the best and most impactful artists from the Centennial State.
Another important stop for music and history fans is Spirit, an impressive statue depicting John Denver and an eagle. After seeing all there is to see near the visitor center, head out on a hike on one of the many trails in the park. One option is the Trading Post Trail, a 1.4-mile trail that winds through some of the park's most impressive rock formations.
Dinosaur Ridge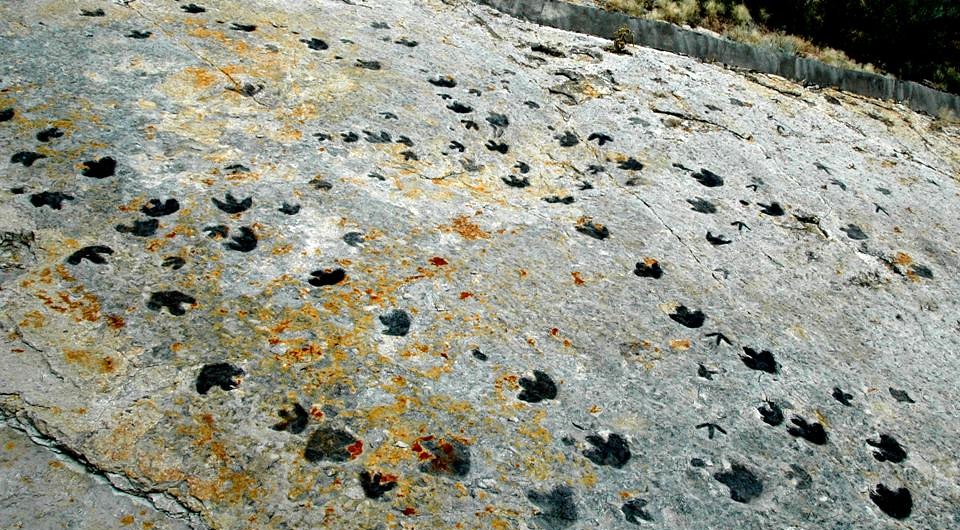 A perfect place for kids and history enthusiasts alike, Dinosaur Ridge is one of the premier places to see and learn about dinosaur fossils and footprints. Home to the original sites of some of the most famous dinosaurs like Stegosaurus, Dinosaur Ridge is full of interactive exhibits and activities that make it a great stop for families.
All visitors should be sure to take a tour of the park. Guided bus tours, as well as guided walking tours, are available. As a bonus, all tour tickets include access to Trek Through Time, an indoor, hands-on museum at the visitor center.
The visitor center also hosts a digging area for children to dig up model dinosaur bones and fossils. Guests can also find the gift shop in the same area. Be sure to check out the trails at Dino Ridge as well.
Dinosaur Ridge Trail is two miles round-trip and includes countless opportunities to spot dino tracks. There are a number of interpretive signs along the way to point out tracks and describe the history of the area.
Bear Creek Lake Park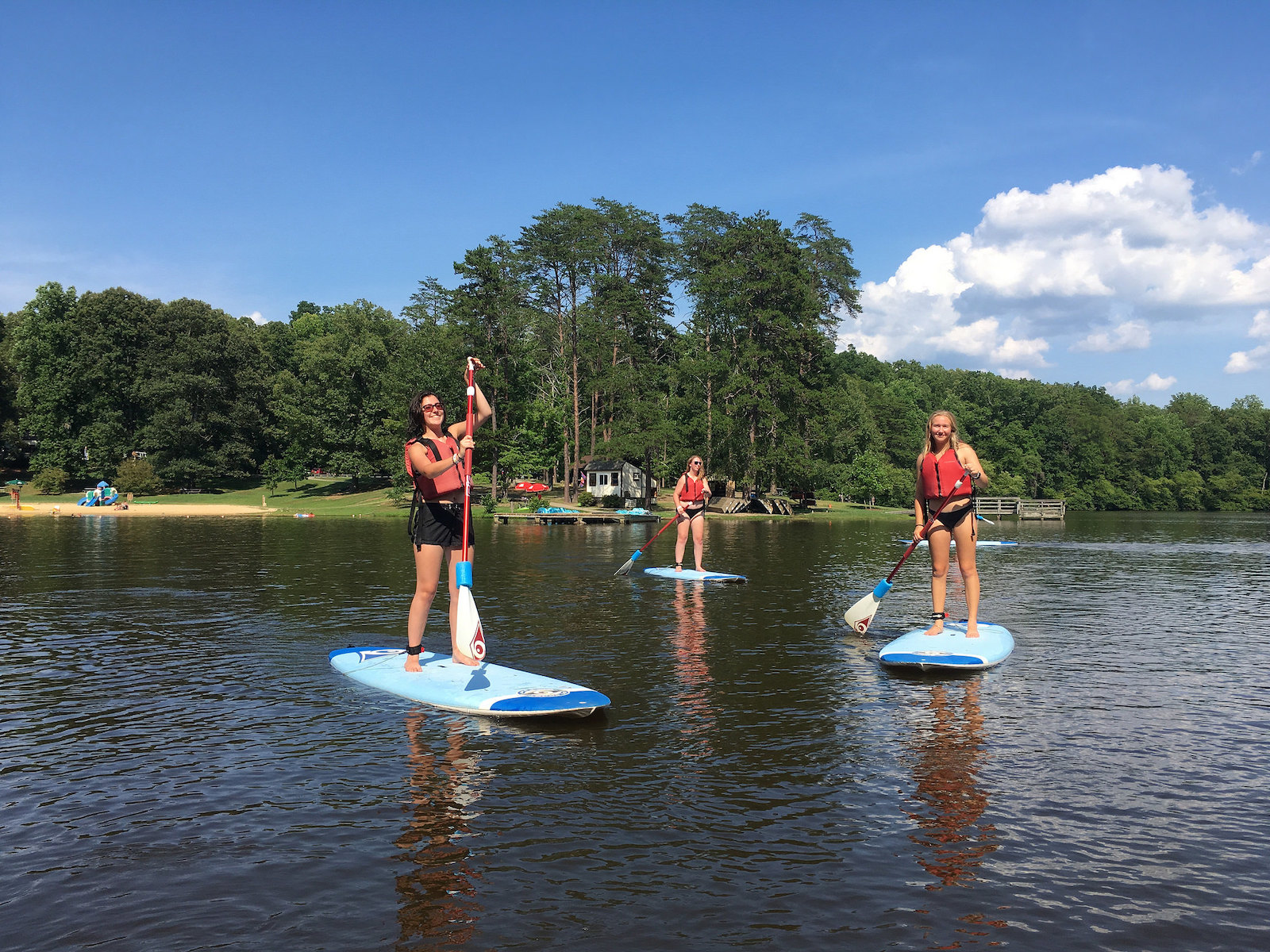 Located just outside of downtown Morrison on the edge of Lakewood, Bear Creek Lake Park offers travelers a huge number of outdoor activities. It's the place to go for those searching for an escape into nature without straying too far.
Boating is one of the most popular attractions, with kayak, canoe, and stand-up paddleboard rentals available during the summer months. Additionally, swimming at the Bear Creek Lake beach is another fun pastime, but visitors should keep in mind that there are no lifeguards on duty.
There are also fifteen miles of trails throughout the park that are open to pedestrians, bikes, and horses. One of the longest but most rewarding hikes is Mount Carbon Loop, a nearly seven-mile trail that leads to the park's high point.
The park features a full-service campground with 47 campsites, two yurts, and three cabins. Reservations are available online. Learn more about the camping near Morrison and Red Rocks.
Morrison Natural History Museum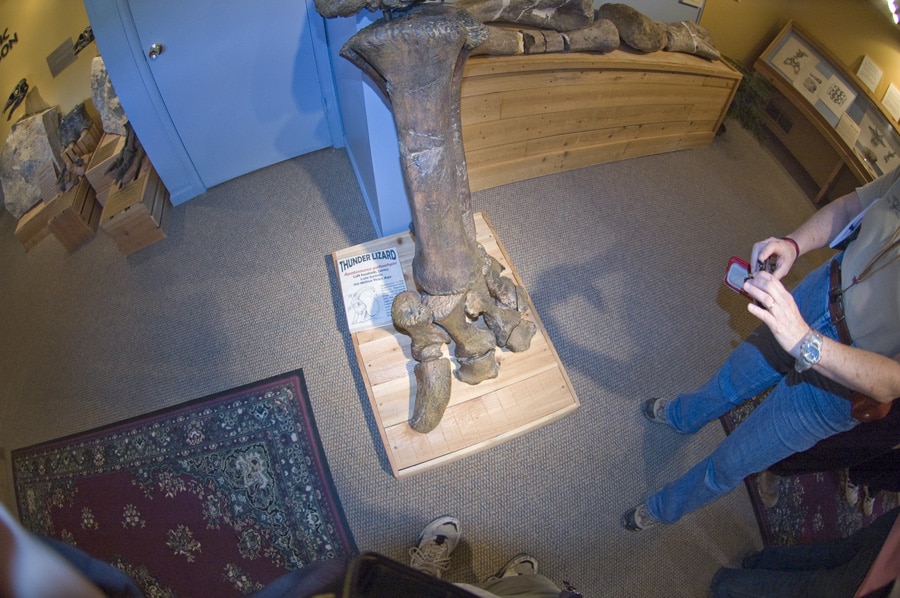 A small but worthy stop, the Morrison Natural History Museum is dedicated to exhibiting the rich prehistoric history of the Denver area. One of the highlights is a life-size cast Tyrannosaurus skull that is able to be felt and touched. Another fun exhibit is called "Jurassic Morrison," and it features a number of unique fossils that showcase life in Morrison during the Jurassic period.
The museum is best experienced with the help of a guide, so visitors should consider attending one of the three daily tours. Tours are included with admission. After exploring the grounds and exhibits, stop at the gift shop for some dinosaur-themed memorabilia.
Summer things to do
Summertime on the front range is a paradise for many. Morrison has the warmer climate of nearby Denver, thanks to its lower elevation, but it's located much closer to the Rocky Mountains, at the start of them. This gives Morrison a world-class playground in its backyard, and quick access to higher elevation trails to beat the heat. And there's no time better than summer for uncovering it all.
Tiny Town
A truly unique attraction, Tiny Town is a collection of over one hundred homemade miniature buildings forming a small mountain town. The buildings are built at a 1/6 scale, so children and adults feel like giants while wandering through the town.
Besides the buildings, there is also a 15 in. gauge miniature railroad that visitors can ride throughout the park. The track is just over half a mile in length, and a trip on one of the steam-powered trains grants visitors exclusive access to parts of Tiny Town that can't be seen from the sidewalk.
Bandimere Speedway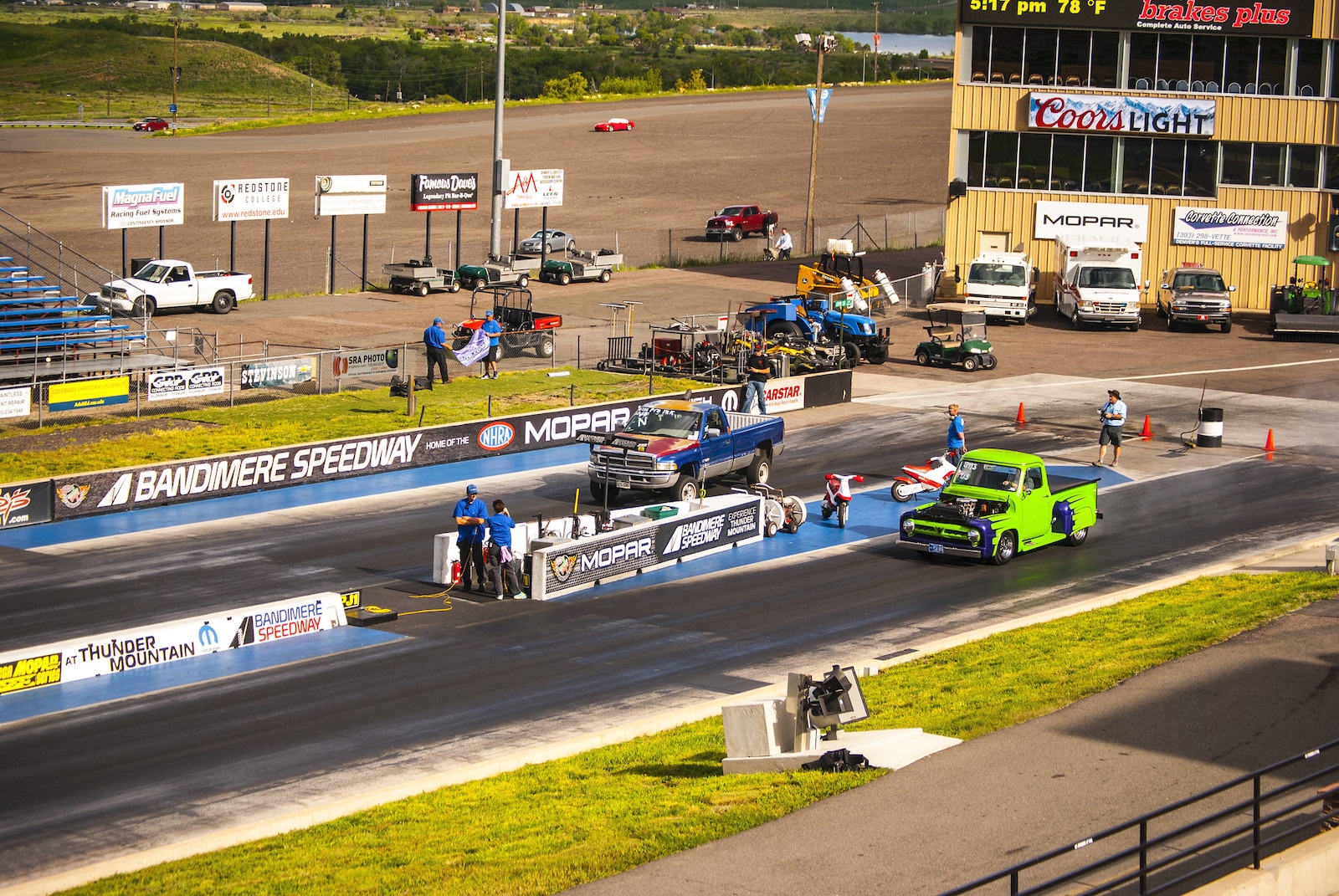 Sometimes known as Thunder Mountain, Bandimere Speedway is a quarter-mile drag strip featuring races and events throughout the summer. While most people will be content with watching a competition, the speedway does offer visitors the opportunity to race on the track during one of the Test & Tune days offered throughout the summer.
Bandimere Speedway is home to the Mile-High NHRA Nationals each summer, which is one of the premier drag-racing events of the season. Tickets to the Mile-High Nationals as well as all other events are available online.
These are some of the most exciting things to do in the fun town of Morrison. Have a great visit to "The Nearest Faraway Place"!