Known as Colorado's Royal Gorge Region, Cañon City offers world-class attractions and activities. The area draws in visitors from all over to see the Royal Gorge Bridge & Park and its unique collection of dinosaur bones and fossils.
However, the Royal Gorge isn't the only thing Cañon City has to offer. From whitewater rafting and fishing to hiking and wine tasting, find your adventure with these things to do in Cañon City.
Year-round activities
Cañon City offers its visitors many outdoor and indoor experiences, no matter what time of year. Discover these year-round activities in Cañon City and let the adventure begin!
Royal Gorge Route Railroad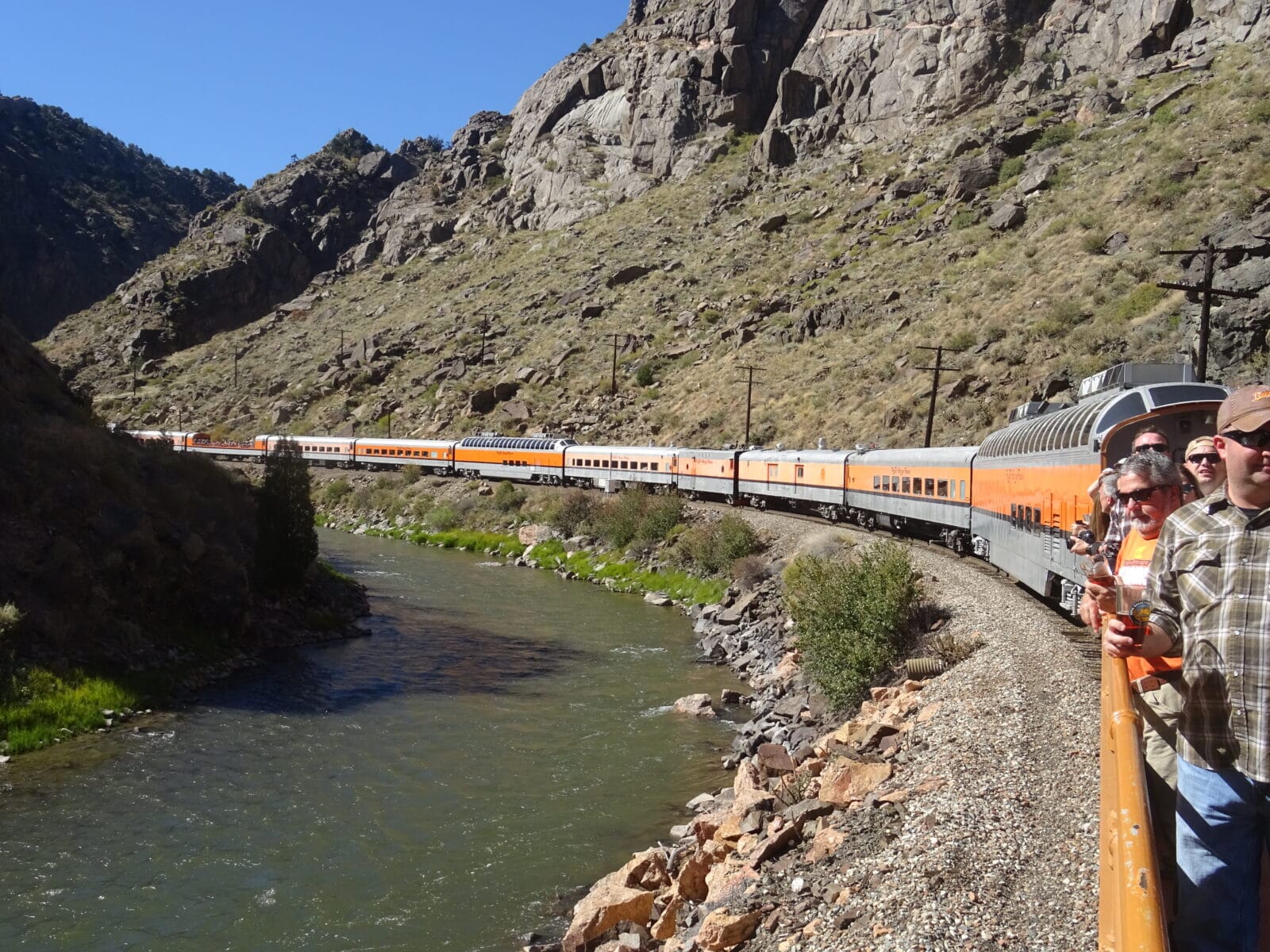 The Royal Gorge Route Railroad winds through the gorge near the Arkansas River, granting passengers unforgettable views of the towering cliffs above. Visitors can simply book a coach ticket and enjoy the views, but for the best experience, consider having lunch or dinner on this one-of-a-kind train.
Guests who book a dinner onboard the train can enjoy a delicious, healthy three-course meal while soaring through the canyon. Only offered on select weekend nights throughout the year, this is hands-down the best way to experience the Royal Gorge, so book early. During the rest of the year, passengers can enjoy lunch service and a full drinks menu featuring wines, cocktails, and beer.
The Winery At Holy Cross Abbey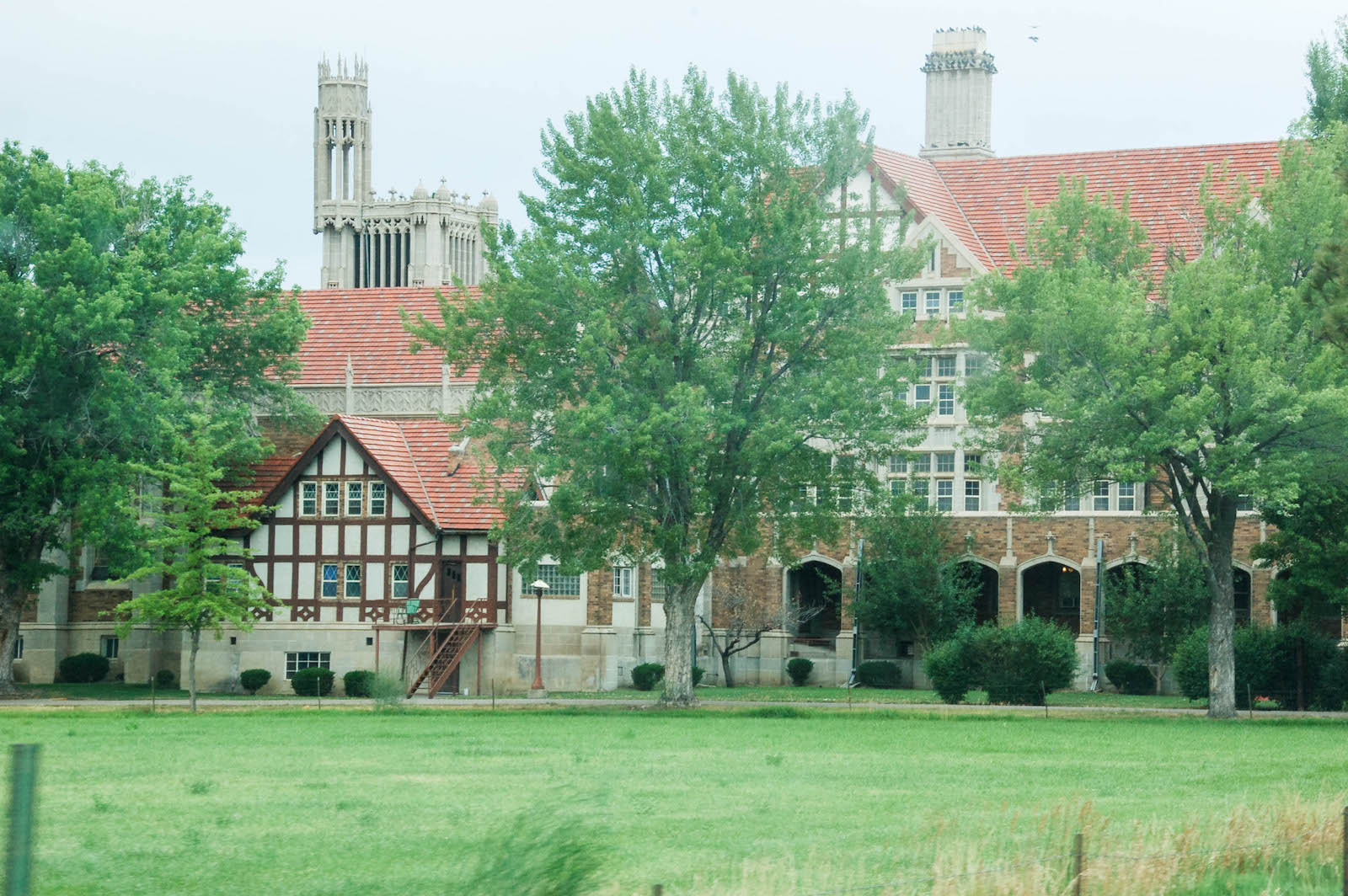 Situated on the historic site of the Holy Cross Abbey in Cañon City, Colorado, The Winery At Holy Cross Abbey is a unique winery with a rich history dating back to the late nineteenth century when two Benedictine Monks opened the Abbey in 1886. Today, this beautiful winery produces around 10,000 cases of award-winning wine each year.
Wine connoisseurs visiting Cañon City should be sure to stop by the tasting room. It's open daily, but the hours differ during winter, so check online for accurate times. Dine Al Fresco at the restaurant connected to the tasting room and enjoy a full-service menu paired with local wines. For those without room in their luggage to bring a bottle of wine home, consider shopping online on the Winery at Holy Cross Abbey's website.
Skyline Drive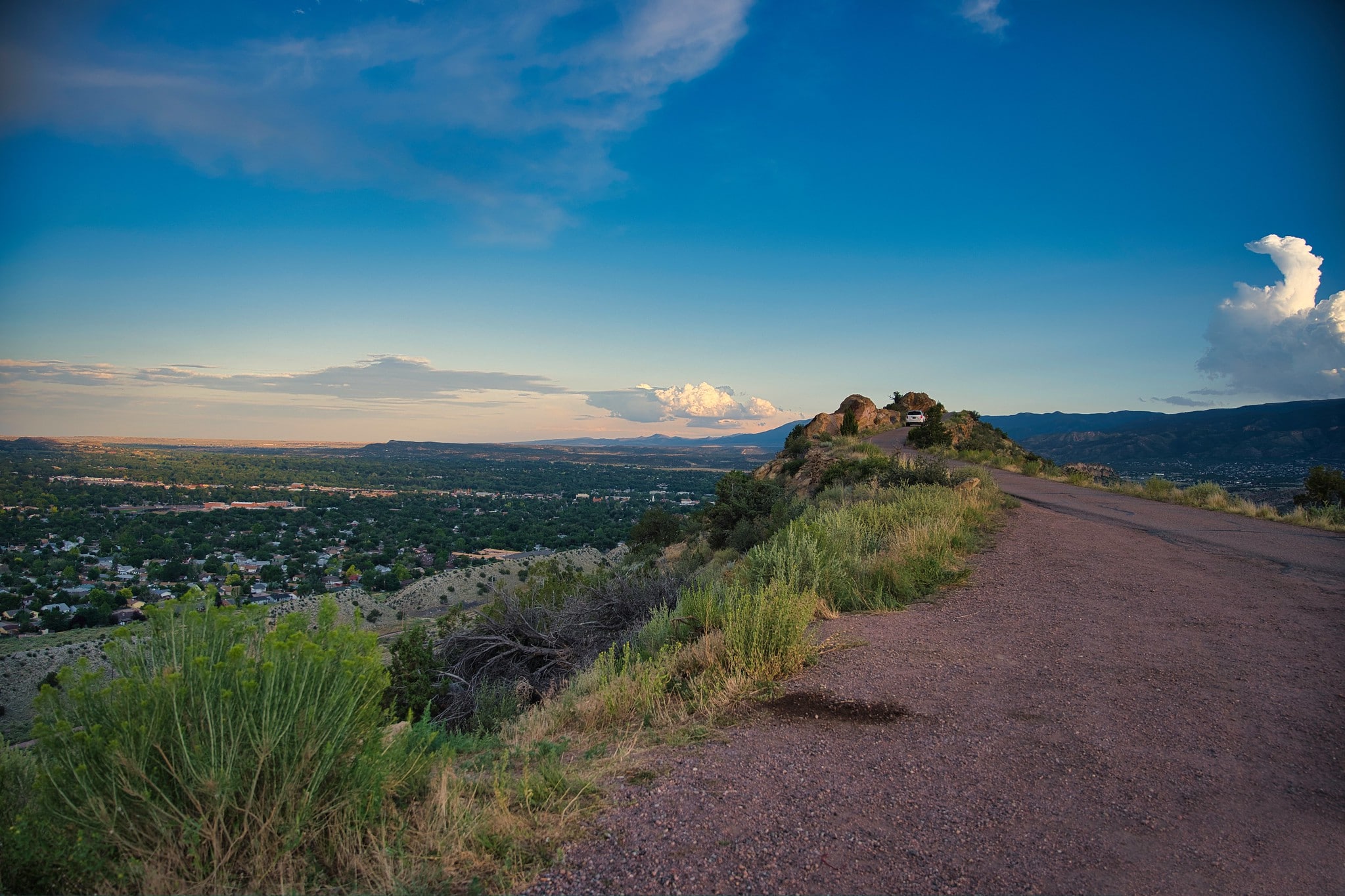 The Skyline Drive is a short scenic route overlooking Cañon City. Finished in 1905 thanks primarily to labor from local inmates, this 2.6-mile road is free to access. This is a narrow, one-way road that features large cliffs and drop-offs, so visitors should not be expecting a walk in the park.
The road is dotted with a few pull-offs where the views of Cañon City and the nearby area can be enjoyed. Plus interpretive displays indicate where you can find ancient dinosaur tracks in the cliff face. Though this may be a short road, the beautiful views and steep drops make this a great attraction on a trip through Cañon City.
Museum of Colorado Prisons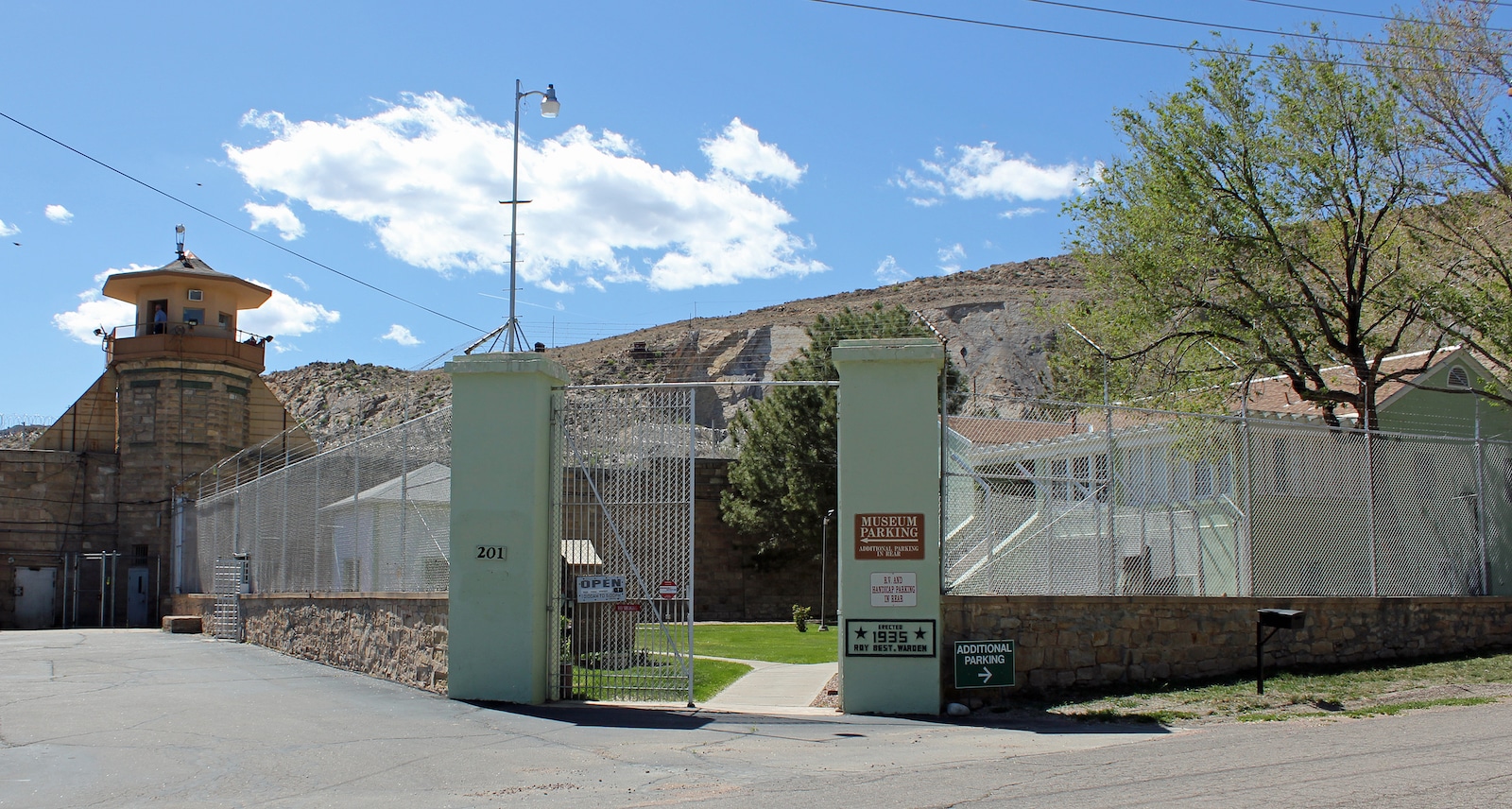 Housed in a former Women's Correctional Facility that was built in 1935, the Museum of Colorado Prisons gives visitors an inside look at what prison was like back in the day. Exhibits cover 140 years of Colorado prison history, plus a chance to see realistic prison cells, solitary confinement cells, and even a prison laundry room.
Each of the thirty prison cells describes some phase of life in prison, and there are even exhibits describing the history of famous Colorado inmates like Alferd Packer, a man convicted of cannibalism. For a small fee, visitors can book a guided 90-minute-tour and can even stay a bit longer with a multi-hour stay to investigate potential paranormal activity.
Garden Park Fossil Area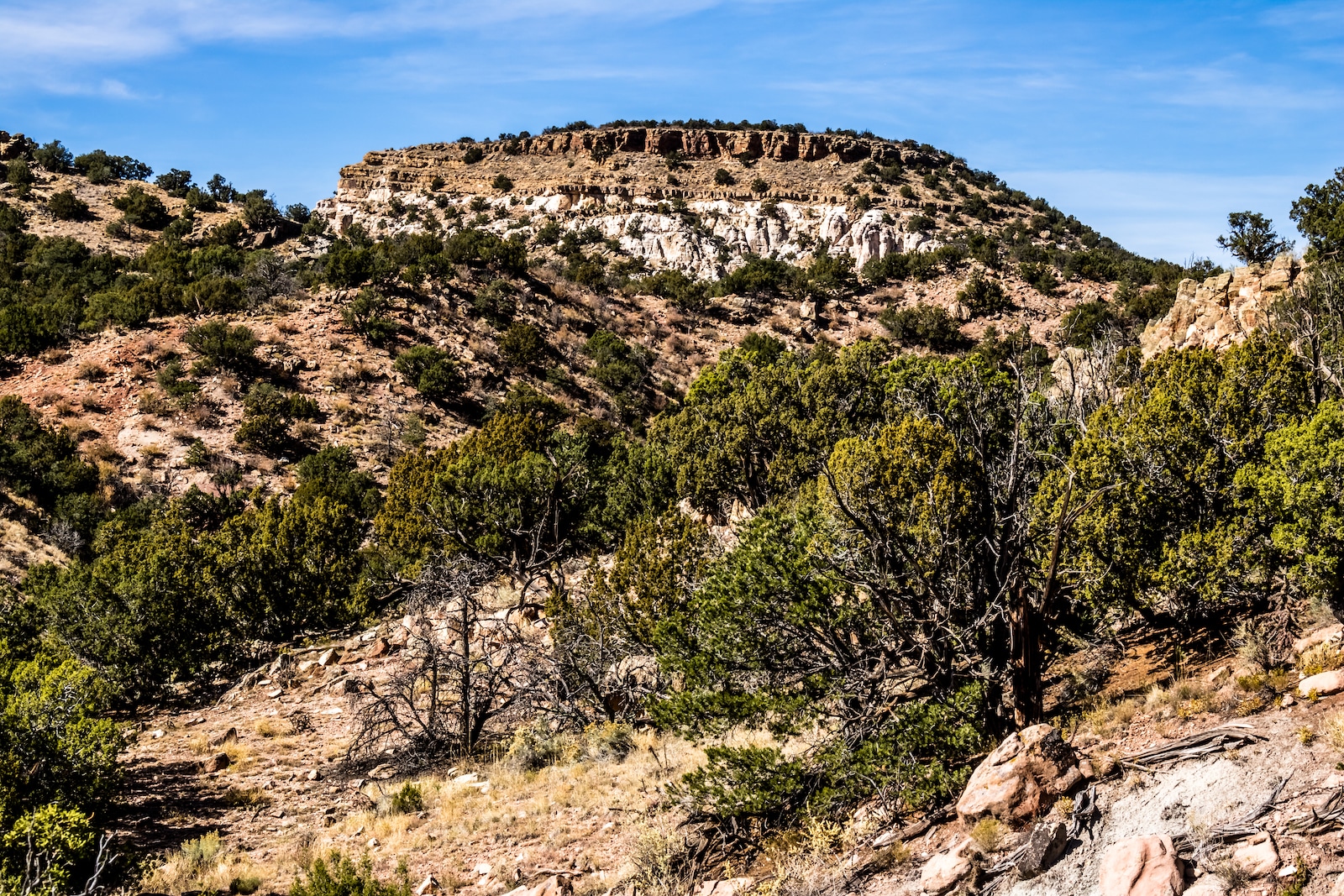 Garden Park Fossil Area has been the discovery site of fossils from many well-known species of dinosaurs, and these fossils are displayed throughout the country at top museums. This famous area is just six miles north of Cañon City, and visitors can enjoy an hour or two exploring and reading the educational signs about the site's rich history.
An inviting creek runs through the area with picnic tables open to the public. Travelers can get glimpses of the Cleveland-Delfs Quarry from a pull-out on the road, and there's also a short, quarter-mile hike to the nearby Marsh-Felch Quarry.
Arkansas River Fishing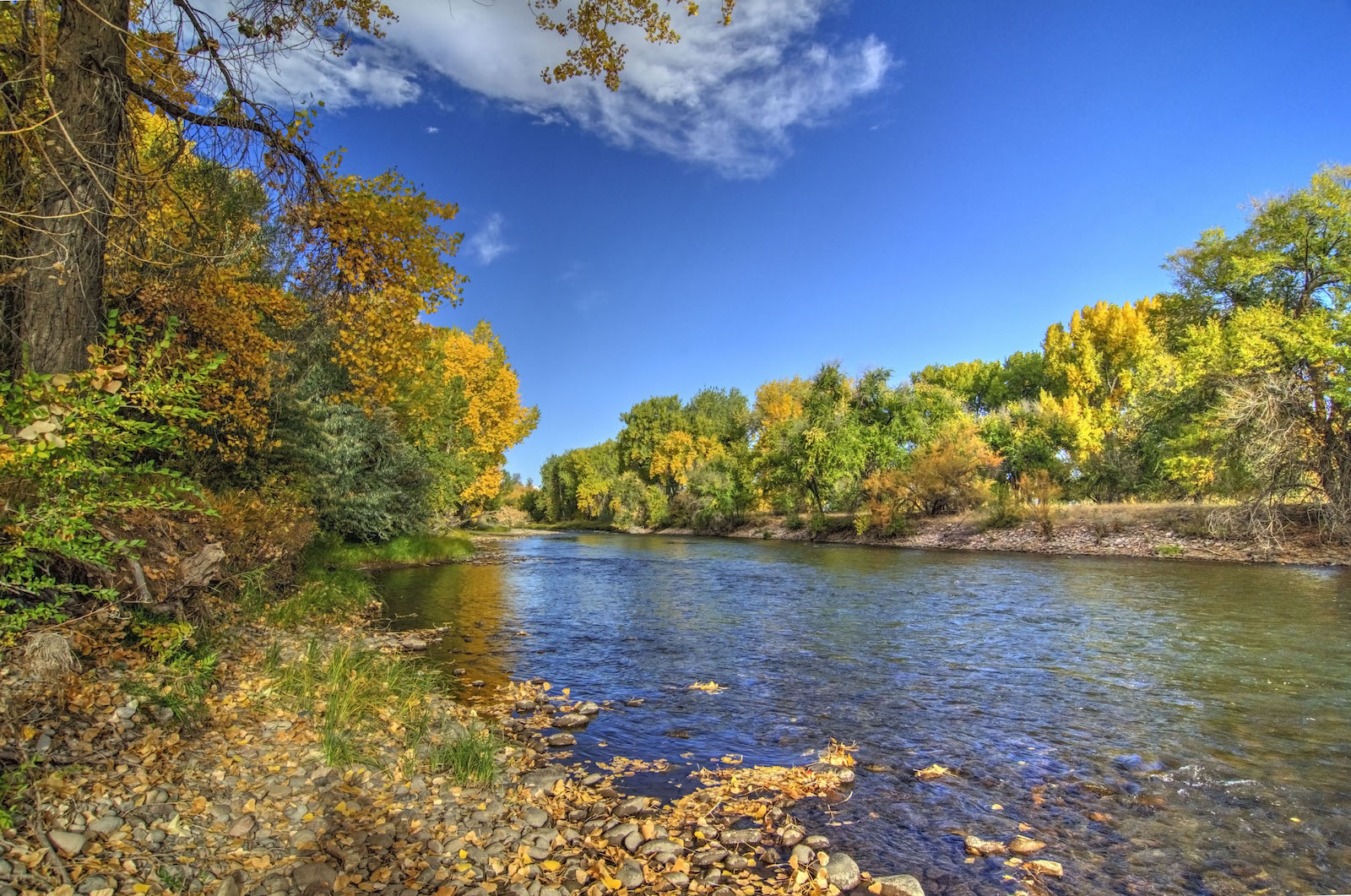 The section of the Arkansas River that flows between Salida and Cañon City offers some of the best fishing in Colorado. Designated Gold Metal waters by the state, anglers have great opportunities to catch good-sized rainbow and brown trout. This part of the river, which spans almost sixty miles, is full of public land, so there's no shortage of ways to access the river.
Visitors hoping to float fish on the Arkansas River can book a trip with Arkansas River Tours in Cañon City. Offering tours ranging in duration from an evening to full overnight trips, this is a great way to access some of the best stretches of the river.
Visit Local Art Galleries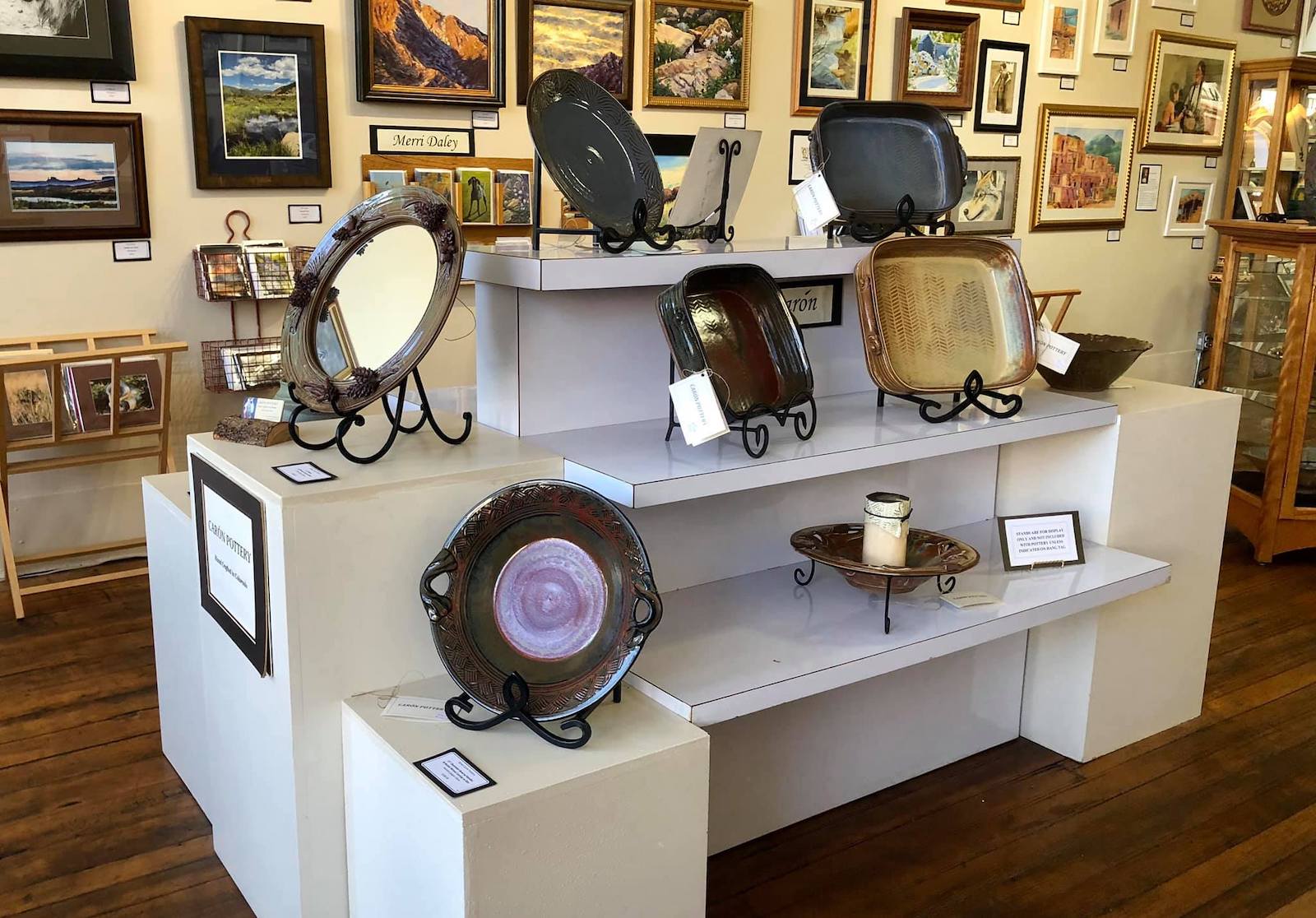 Colorado has a thriving art community, and there's no better way to support it than by checking out local art galleries. In Cañon City, a great option is The Artists' Gallery, a small, locally-owned gallery on Main Street. Featuring the artwork of talented local artists, stopping by this gallery is an easy way to get a sense of the rich artistry of Colorado and Cañon City.
Another popular option is the Fremont Center for the Arts in downtown Cañon City. Offering art classes as well as rotating exhibits, this arts center is another way to support local culture.
Summer activities
While summer in this area can be hot, there are plenty of ways to cool off. From whitewater rafting to flying through the air with the greatest of ease on a zipline tour, discover these summer activities in Cañon City.
Royal Gorge Bridge & Park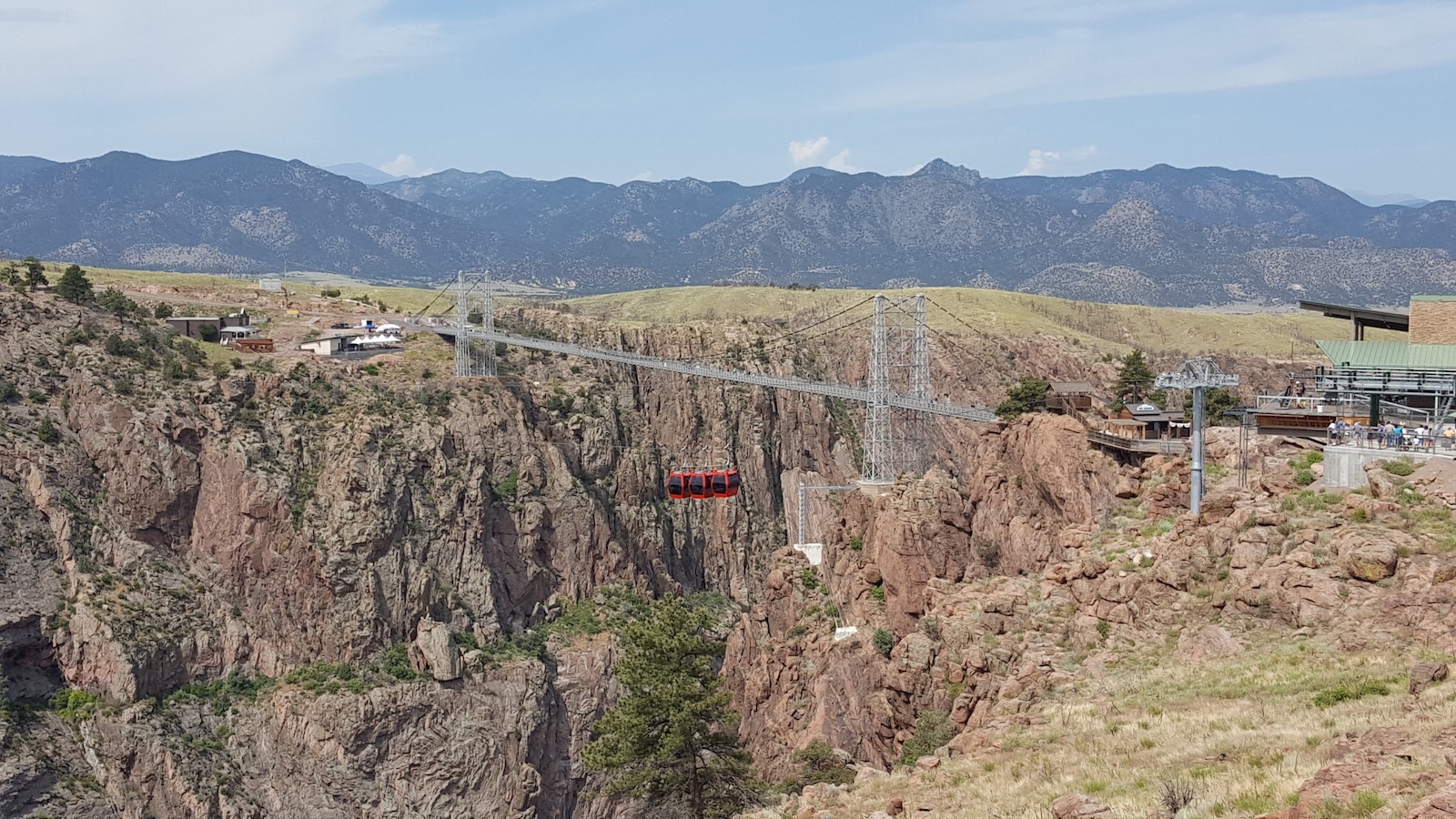 The Royal Gorge Bridge sits 956 feet above the Arkansas River, making it the highest suspension bridge in America. The jaw-dropping Royal Gorge, created by the Arkansas River, is a must-see attraction. Visitors hoping to go out on the bridge and experience the Gorge from almost one thousand feet up can purchase a ticket online. Tickets also include access to the Aerial Gondolas and children's playground.
A number of other attractions exist at the Royal Gorge Bridge & Park. One option is the Via Ferrata. Meaning iron path in Italian, this fun and sometimes scary activity leads climbers to the edge of the Royal Gorge on iron rungs, ladders, and steps. Another popular option is the Cloudscraper Zipline, which sails across the Royal Gorge and gives brave visitors some of the best views in the park.
Royal Gorge Zipline Tours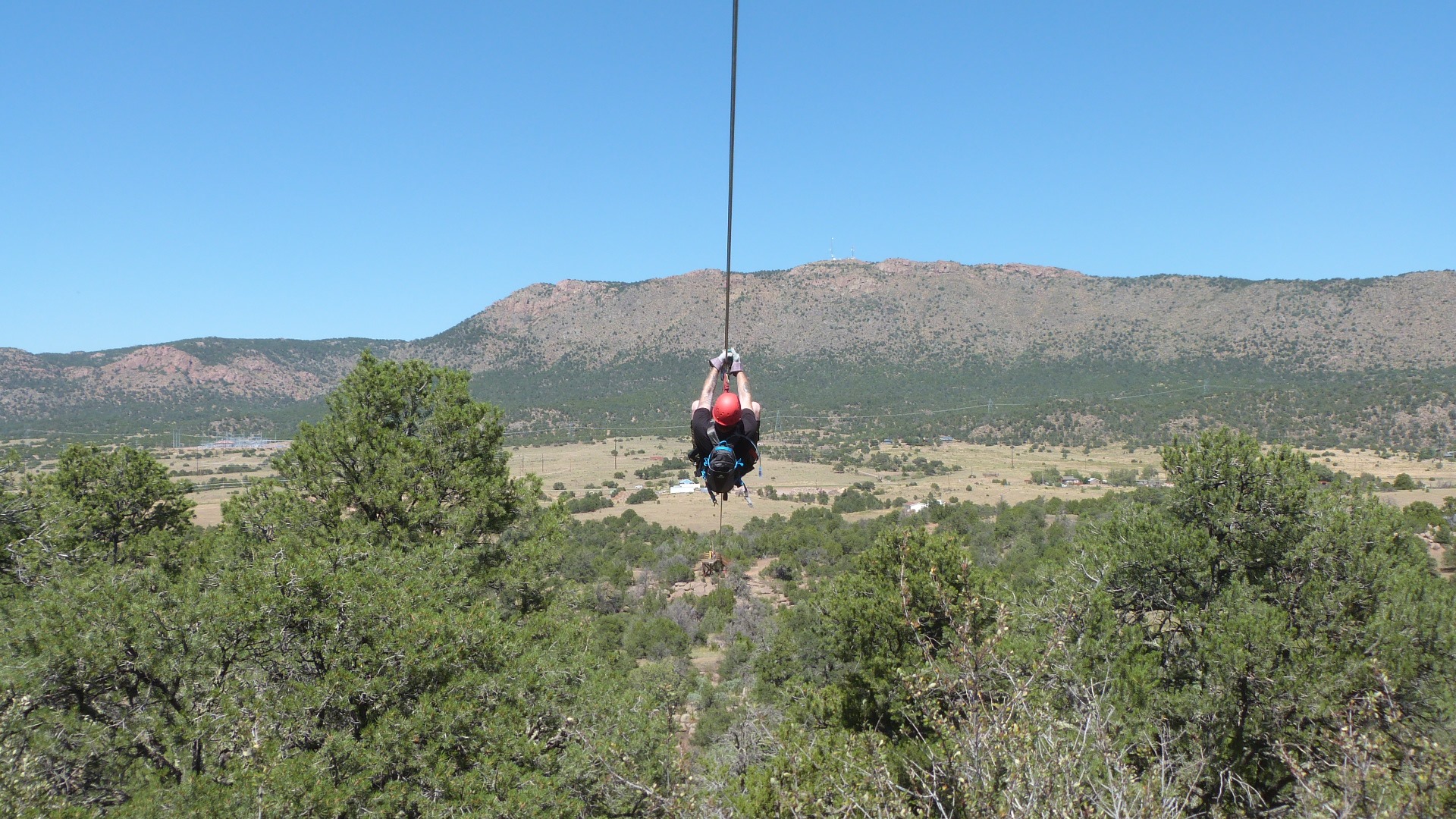 If the zipline across the Gorge at Royal Gorge Bridge & Park isn't enough, consider checking out the Royal Gorge Zipline Tours. With twenty ziplines spanning three miles, it's impossible to be bored. Offering stunning views of the Royal Gorge plateau, the Arkansas River, and even the beautiful peaks of the Sangre de Christo Range, this activity is perfect for those hoping for an adventure.
Royal Gorge Zipline Tours offers two packages. The classic package features nine tours and a maximum speed of 45 miles per hour, while the extreme package, which is available for a higher cost, has eleven ziplines and reaches a maximum speed of 55 MPH. Regardless, both packages are sure to provide an exhilarating experience soaring above the Royal Gorge plateau.
Whitewater Rafting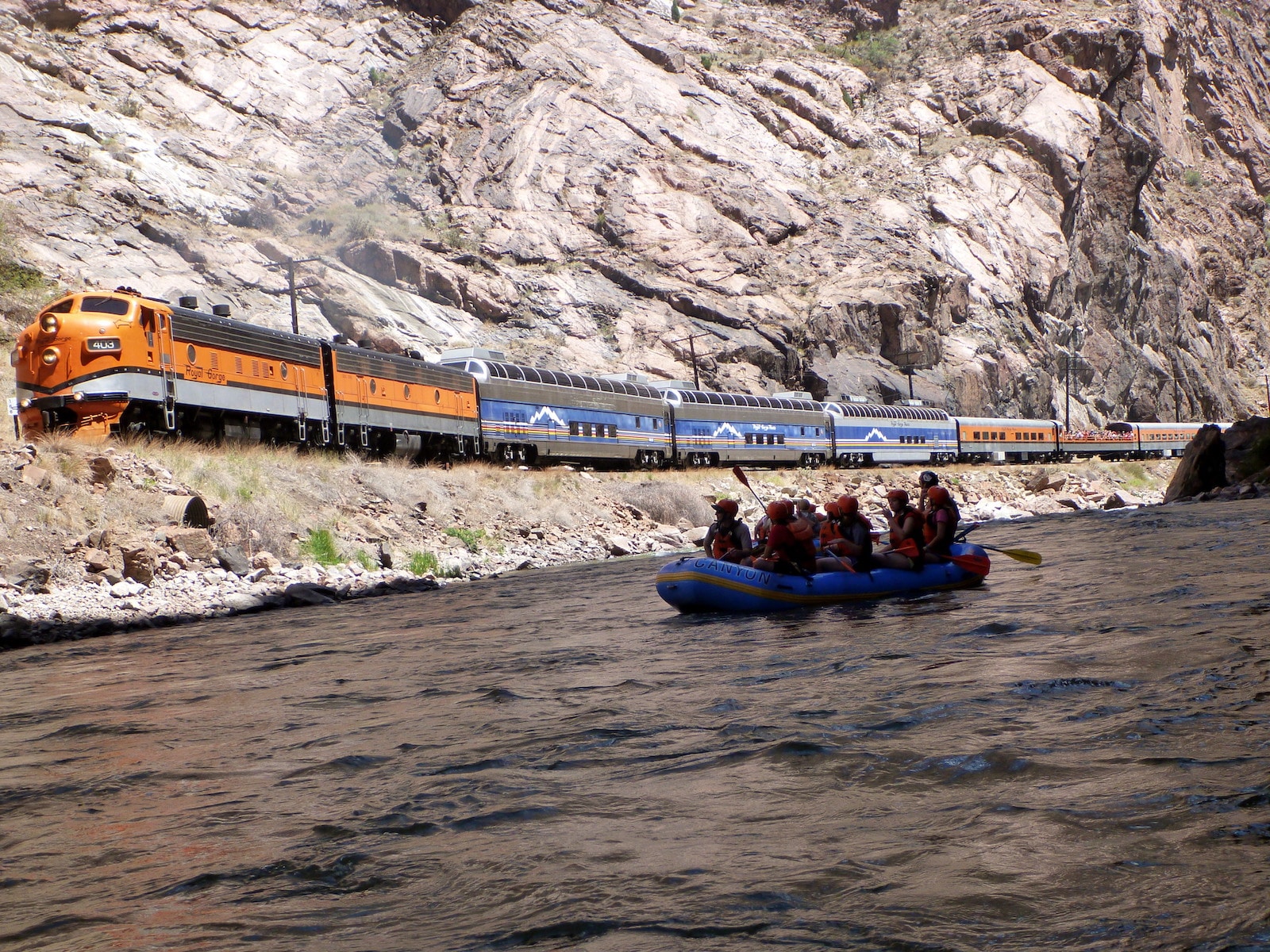 Another great way to experience the Royal Gorge and the surrounding stretches of the Arkansas River is by whitewater rafting. Royal Gorge Zipline Tours also operates whitewater rafting tours, and visitors can even purchase a combo ticket that includes both for a discount.
Rafting the Royal Gorge, which includes Class III-V rapids, should not be taken lightly. So beginners may want to search for an easier trip. Royal Gorge Rafting offers full and half-day trips throughout the summer.
The same company, as well as many others in the area, offers whitewater rafting tours of Bighorn Sheep Canyon, which is considered one of the milder sections of the Arkansas River. Visitors can find half and full-day trips, and they can expect to encounter rapids up to Class IV when the water level is high.
Red Canyon Park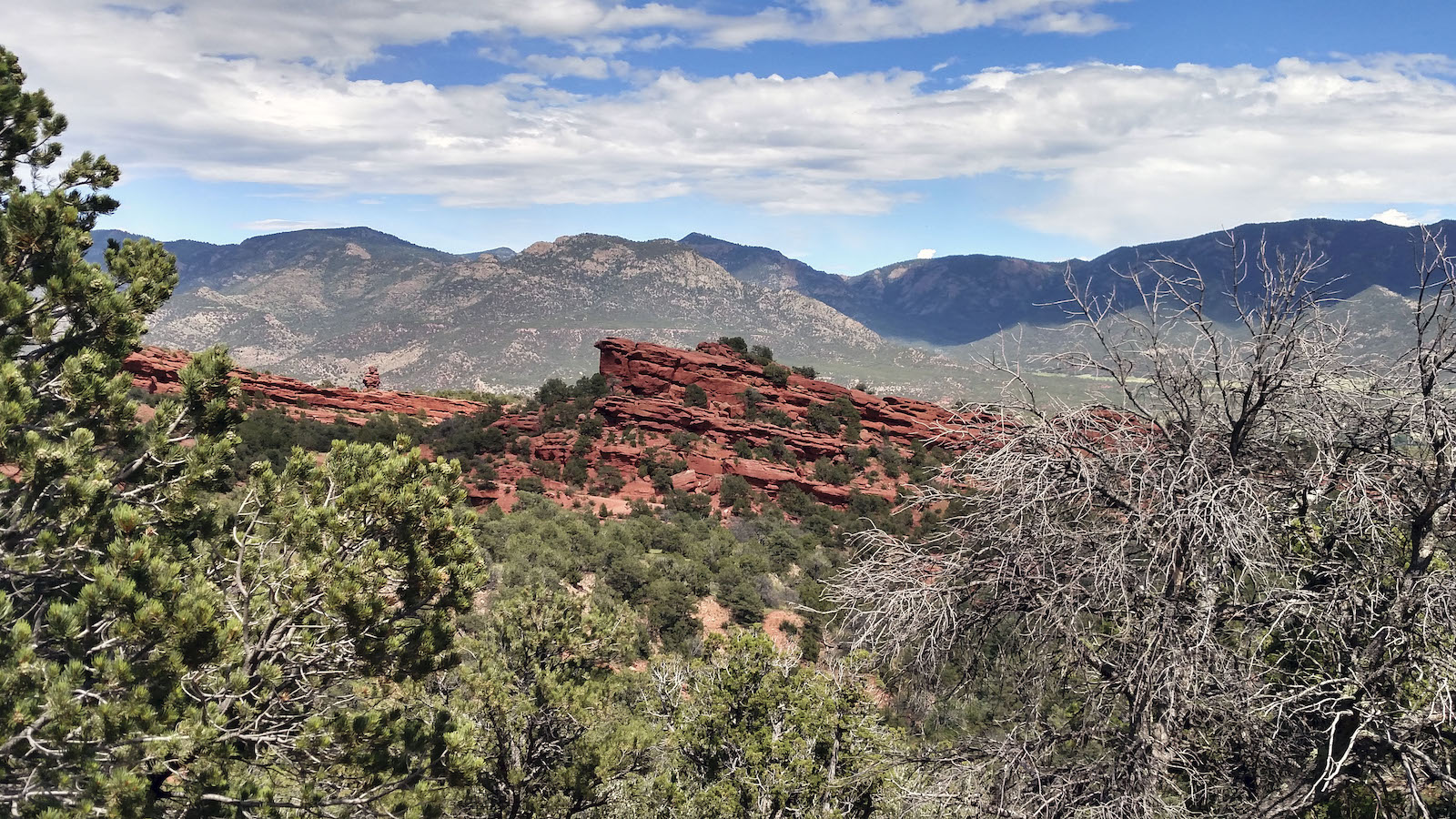 Sometimes considered the hidden gem of Cañon City, Red Canyon Park is located around seven miles north of downtown off Highway 50. Characterized by stark red rock formations, this is a beautiful park that's worth a visit. At around 600 acres, there are many trails, campsites, and picnic shelters that fill the area. Visitors are also welcome to leave the trail in favor of a more natural hiking experience.
One popular destination in the park is the natural arch. Around two miles into the park off Red Canyon Road, visitors can park in a small parking lot and hike approximately east-southeast to the arch. Keep in mind that this is a remote area, and the only facilities are basic pit toilets. There are a few small campgrounds for self-sufficient campers hoping to extend a stay in this beautiful area.
Hiking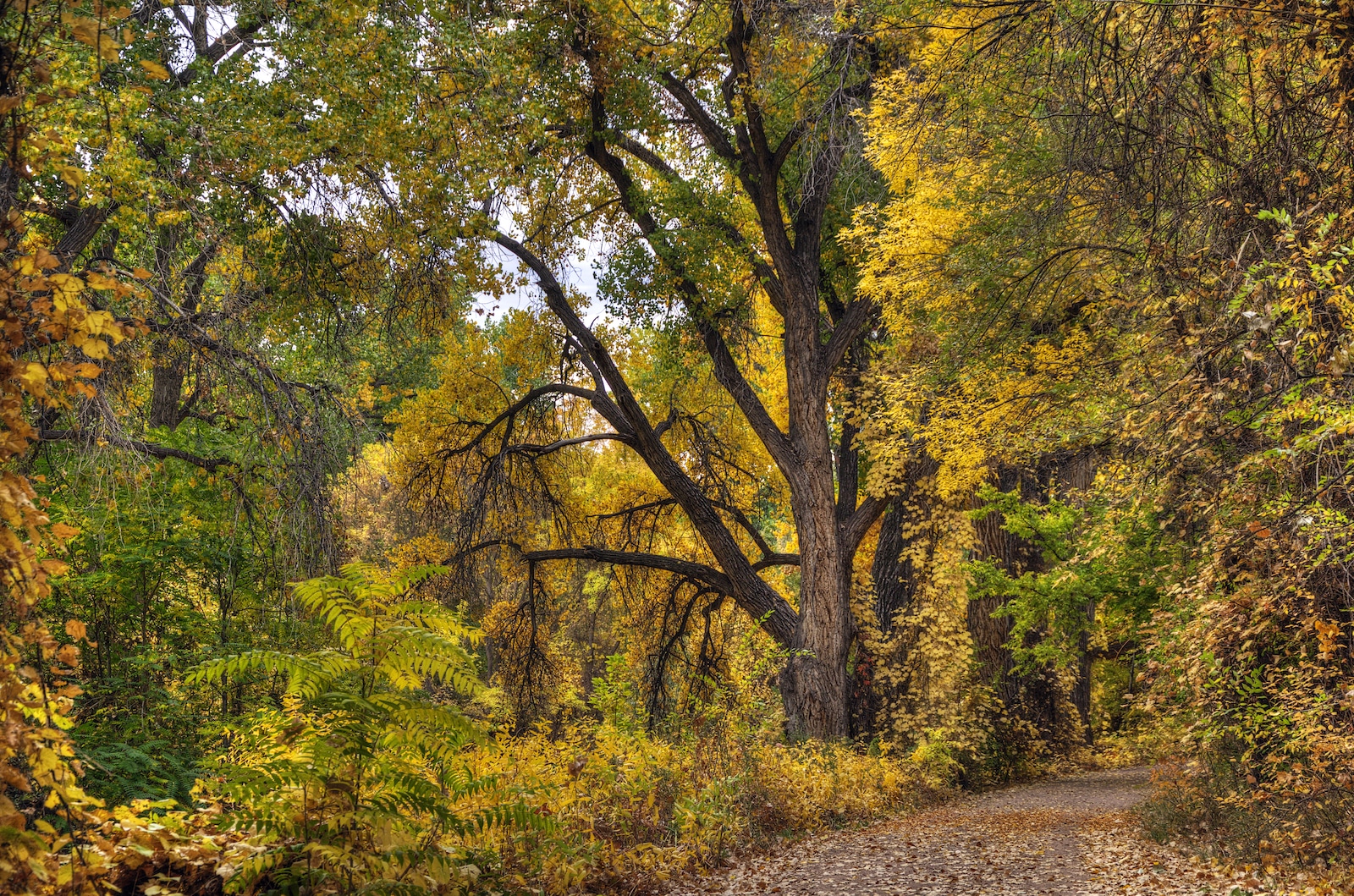 There's no shortage of great hiking in and around Cañon City. Visitors looking for a way to stretch their legs on the trail need not even leave the city. The Arkansas Riverwalk is a seven-mile trail that winds directly through downtown. It follows an old railroad line and continues the course of the Arkansas River as it stretches through Cañon City and the surrounding area.
Another fantastic hiking option near Cañon City is the Royal Gorge Overlook Loop. At only one and a half miles, this is an easy trail that's doable for the entire family, and the views afforded of the Royal Gorge make this a great choice for all visitors.
More adventure-hungry visitors could consider hiking to Fremont Peak, which tops out at 7.097 feet and is located near Cañon City. This is a three-mile hike, and aside from a simple scramble to reach the summit it is relatively easy.
Royal Gorge Dinosaur Experience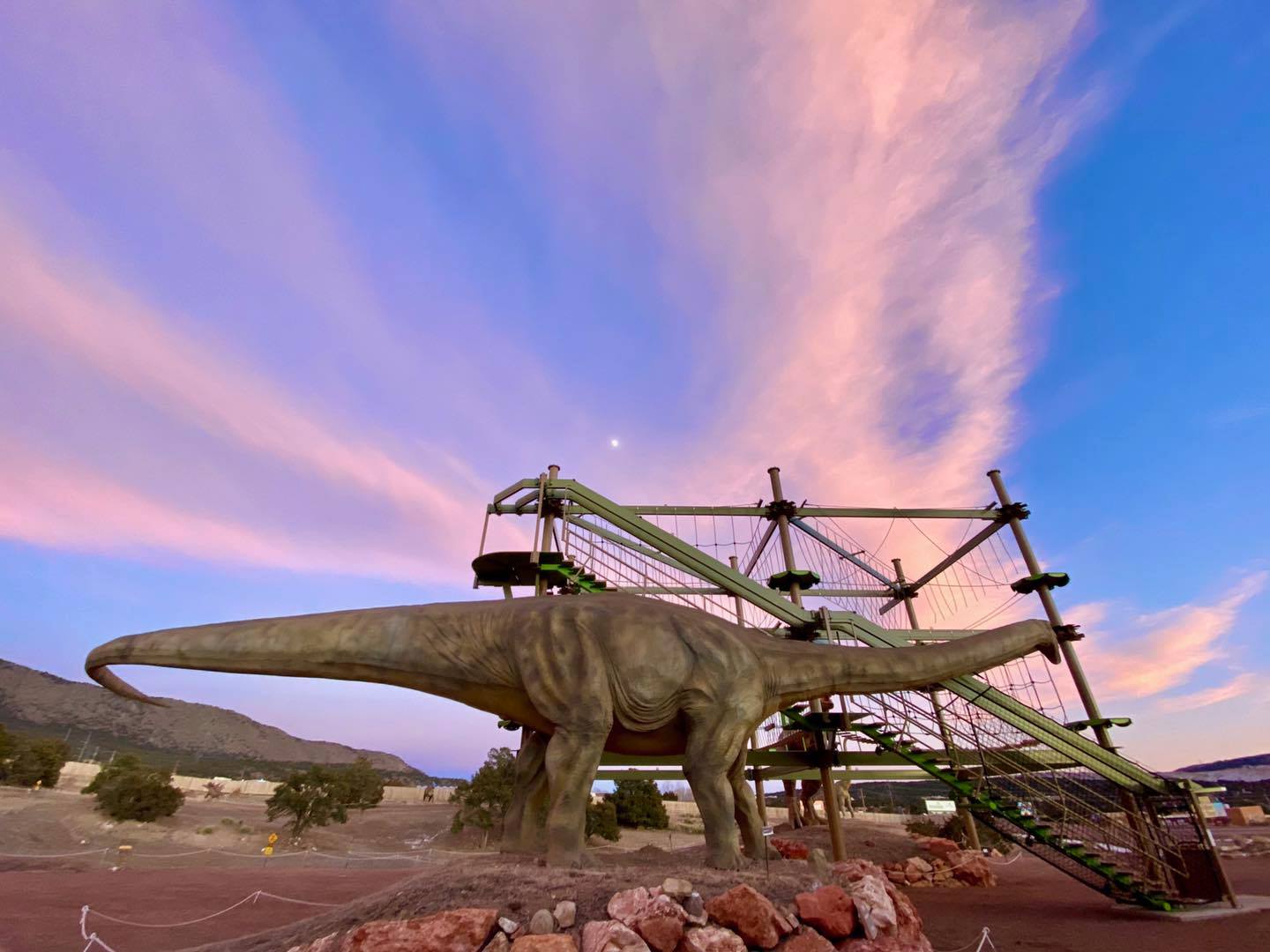 The Royal Gorge Dinosaur Experience is one of the best attractions in the area for children and adults alike, especially those interested in history and paleontology. The 10,000-square-foot museum is the most impressive part of the experience, with displays of dinosaurs that once lived in this exact region in Colorado millions of years ago. Included with tickets is a guided tour, to learn more about these incredible creatures and their time here in Colorado.
After your guided tour, head over to the Dinosaur Wild Walk, a short trail that features sixteen life-size, animatronic dinosaurs. On hot or rainy days, check out a dinosaur film at the theater or find something to commemorate a trip at the gift shop. Finally, the Royal Gorge Dinosaur Experience also has two ropes courses, a Tykes course for smaller children and a larger, three-story course for adults.
Bursting at the seams with opportunities for adventure, create your own with these things to do in Cañon City. For a more detailed look specifically at the region's top attraction, consider these activities at the Royal Gorge.