Delta is a quiet community that rests at the confluence of the Gunnison and Uncompahgre River, roughly 40 miles south of Grand Junction. Its convenient location on Highway 50 puts it near an array of things to do and see.
Nestled between the stunning landscapes of the Gunnison Gorge and the Dominguez-Escalante National Conservation Area, Delta makes a great home-base for exploring the great outdoors. Plus, in town, visitofrs will find historic charm, green spaces, local breweries, and museums to fill their days. Find your quiet escape with these things to do in Delta.
Year-round activities
Find something to do no matter what time of year with these year-round activities in Delta.
Sweitzer Lake State Park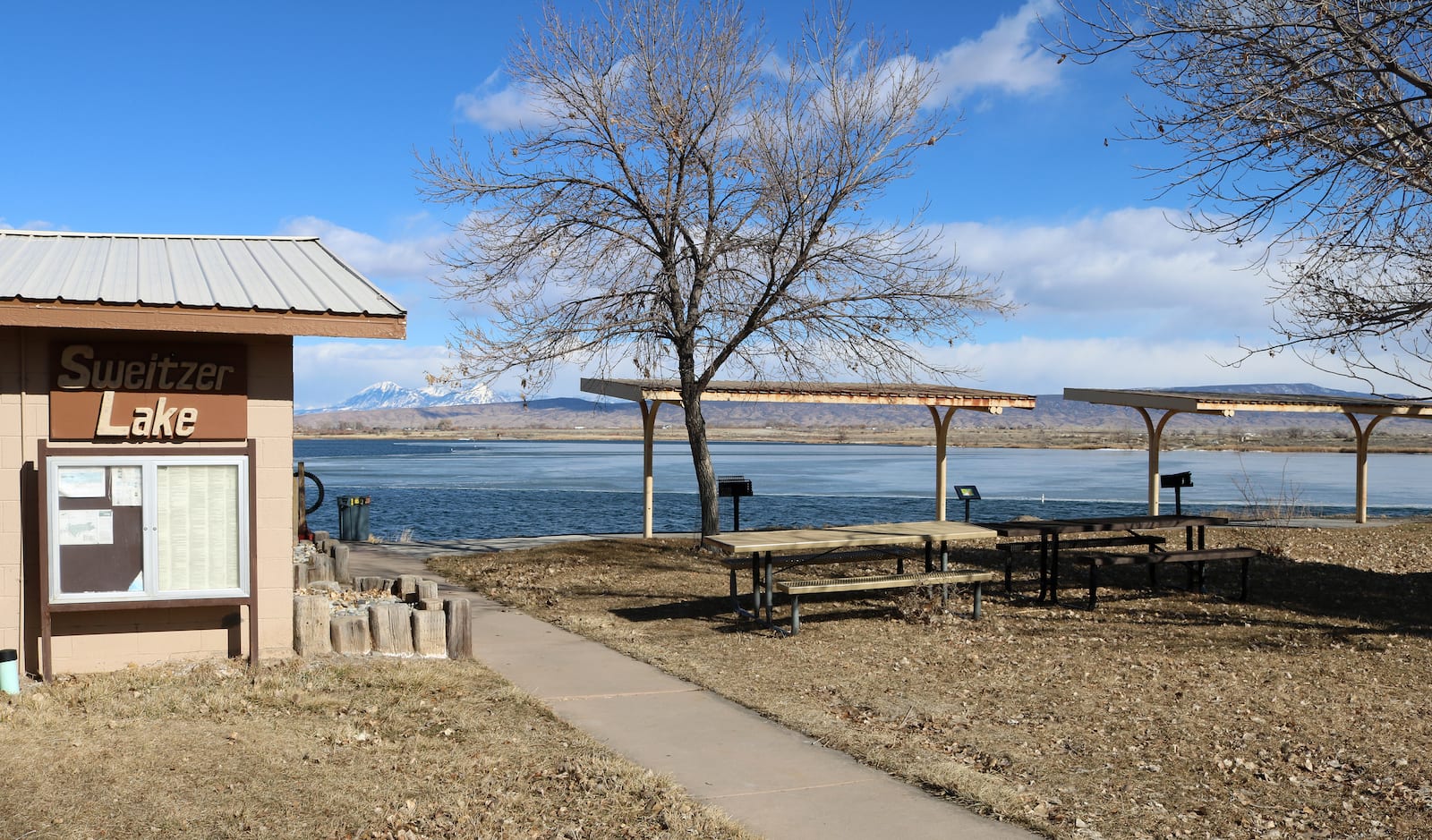 Featuring a beautiful reservoir that takes up over half of the park's 210 total acres, Sweitzer Lake State Park offers an abundance of water-related activities throughout the year. The park is located right outside of town, making it the perfect outdoor day-excursion for visitors.
The park features outdoor recreation such as boating, swimming, or jet skiing in the reservoir. Additionally, the area is great for catch-and-release fishing, as the lake contains bluegill, carp, and catfish. For visitors hoping to spend time hiking, there's a short one-and-a-half-mile trail that loops around the reservoir. The park is day-use only, so there is no camping available.
Confluence Park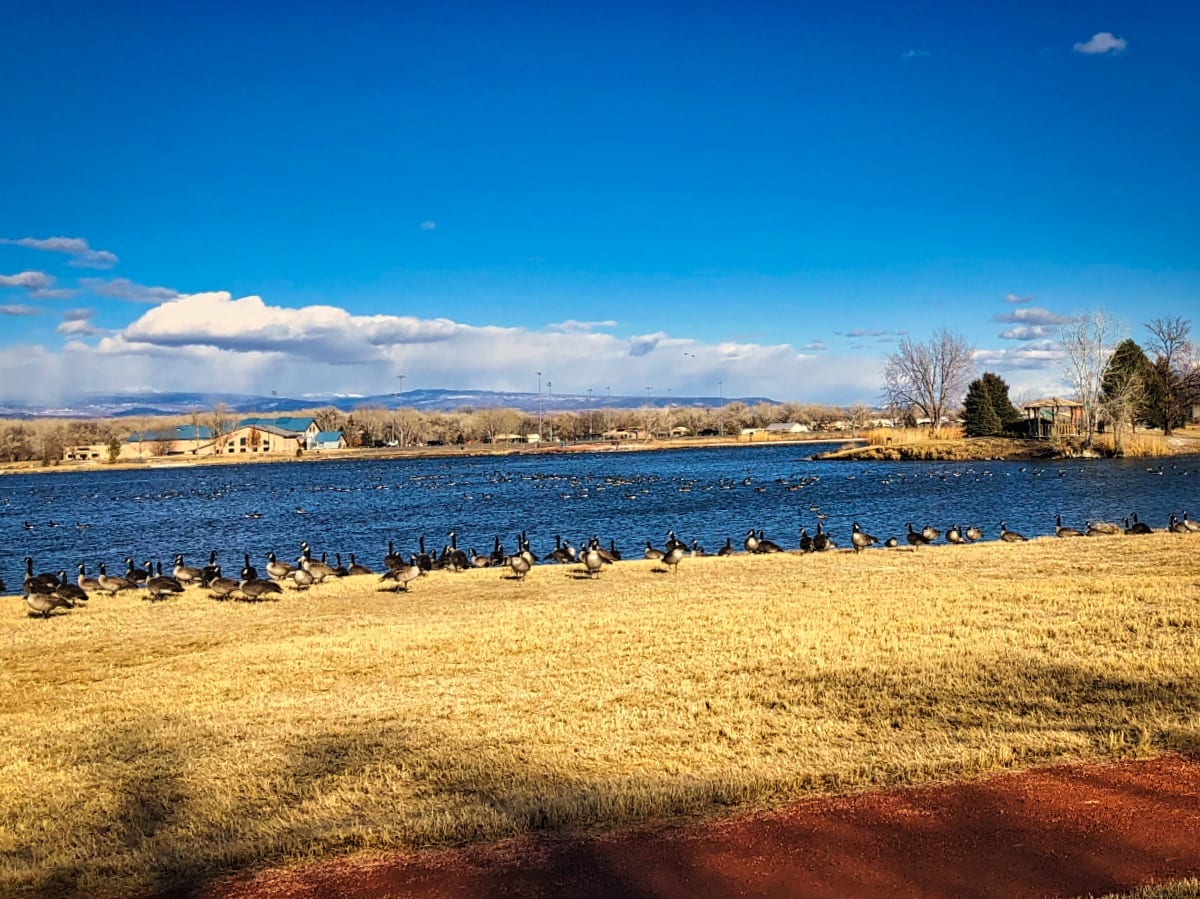 Located at the confluence of the Gunnison and Uncompahgre Rivers, Confluence Park is a beautiful public park situated right outside downtown Delta. The park features flowing rivers and a 70-acre lake, plus seven miles of trails, a playground, and even an 18-hole disc golf course.
Fishing is the most popular activity at Confluence Park, in addition to the baseball fields, softball fields, basketball courts, tennis courts, and horseshoe pits. For RV travelers, there is an RV dump station and for visitors traveling with dogs, the park contains a dog park.
Ultimate Skydiving Adventures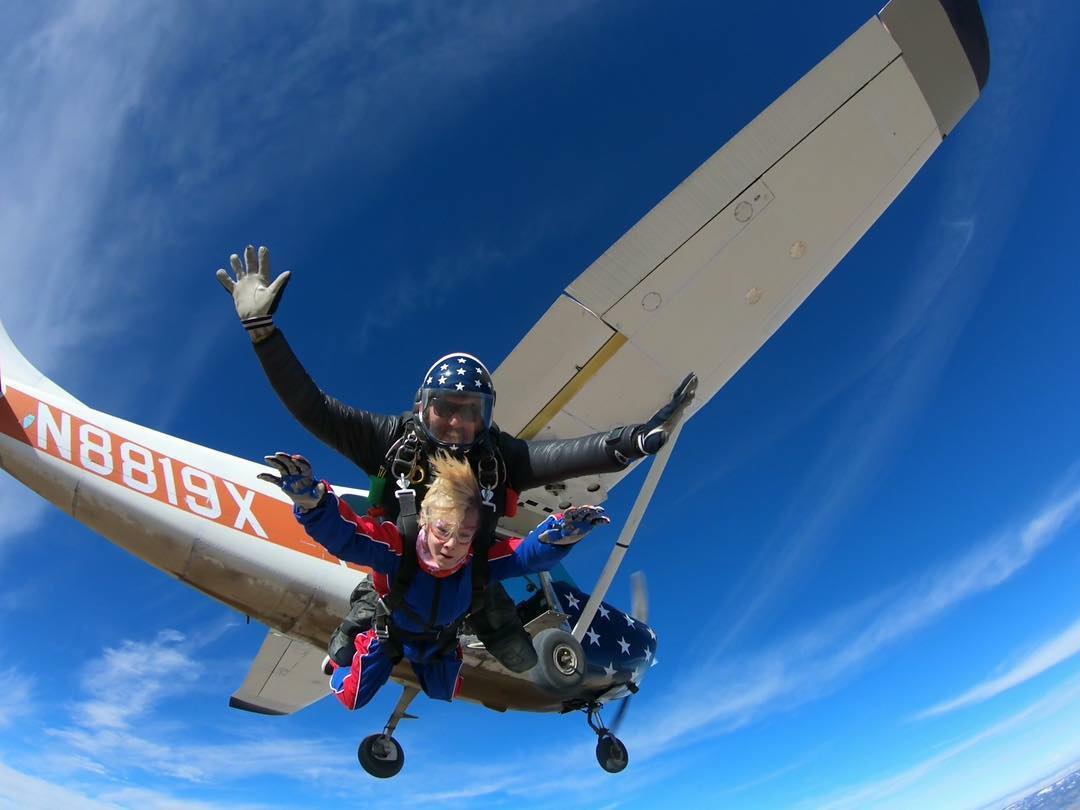 For the adventurous visitor looking for a thrill, consider stopping by Ultimate Skydiving Adventures. Located just north of Delta, Ultimate Skydiving Adventures is the only skydiving center on Colorado's Western Slope. They cater to adults as well as children over seven to jump with consent from both parents.
Skydivers can expect to spend around four to five minutes parachuting towards the ground after jumping from the plane at 7,500 feet in the air. For anyone hoping to learn to solo skydive, Ultimate Skydiving Adventures offers two different packages: a three-day, ten jump package as well as a seven-day, thirty jump package.
Visit a city park
Bob Jay Park is one of a number of small parks located throughout the town of Delta. The lot previously held a county shop, and it was converted into a park in 1988. Today, this beautiful park features basketball courts, picnic tables, and a playground for children.
Cleland Park is another great option for a small, local park in Delta. Cleland Park is Delta's oldest public park, and it features grills, horseshoe pits, and even an area for sand volleyball. Making a day of visiting some of Delta's beautiful parks throughout the town is a great way to explore the area while spending time in nature.
Devil's Thumb Golf Course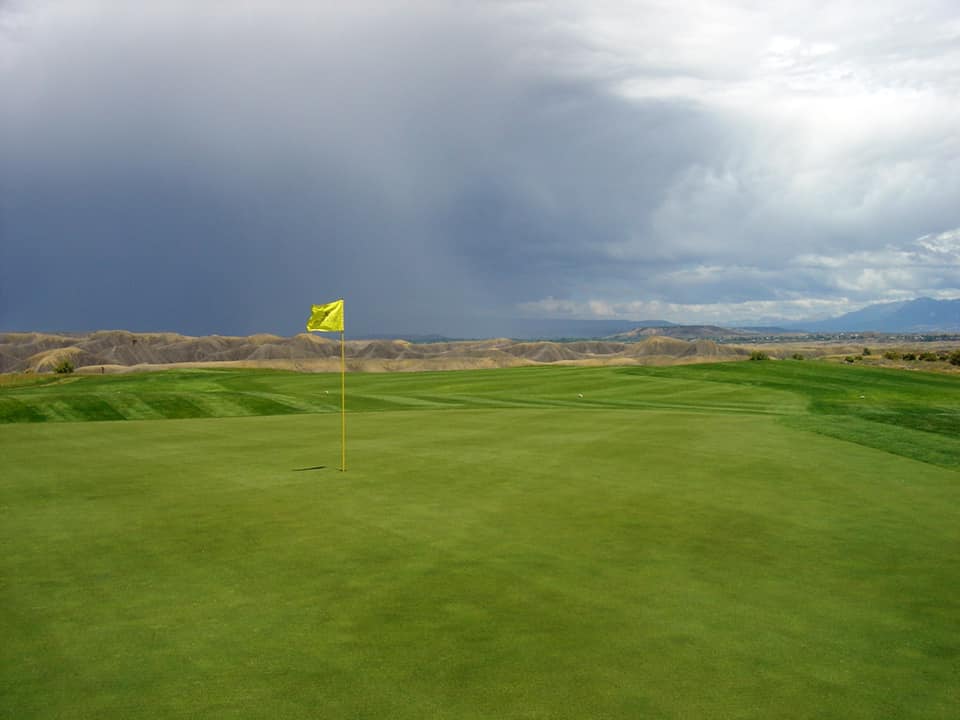 Sometimes described as "playing golf on the moon," Devil's Thumb Golf Course offers unique scenery throughout its 18-hole prairie-style course. Featuring beautiful views of the Rocky Mountains to the east as well as the picturesque Adobe Hills, this is a beautiful course that all golf fans should be sure to check out when passing through Delta.
For those new to the sport, Devil's Thumb Golf Course offers both private and group lessons to get adults and children acquainted with golf. The course features a pro shop as well as a driving range and a small putting area for practice.
Mountain View Winery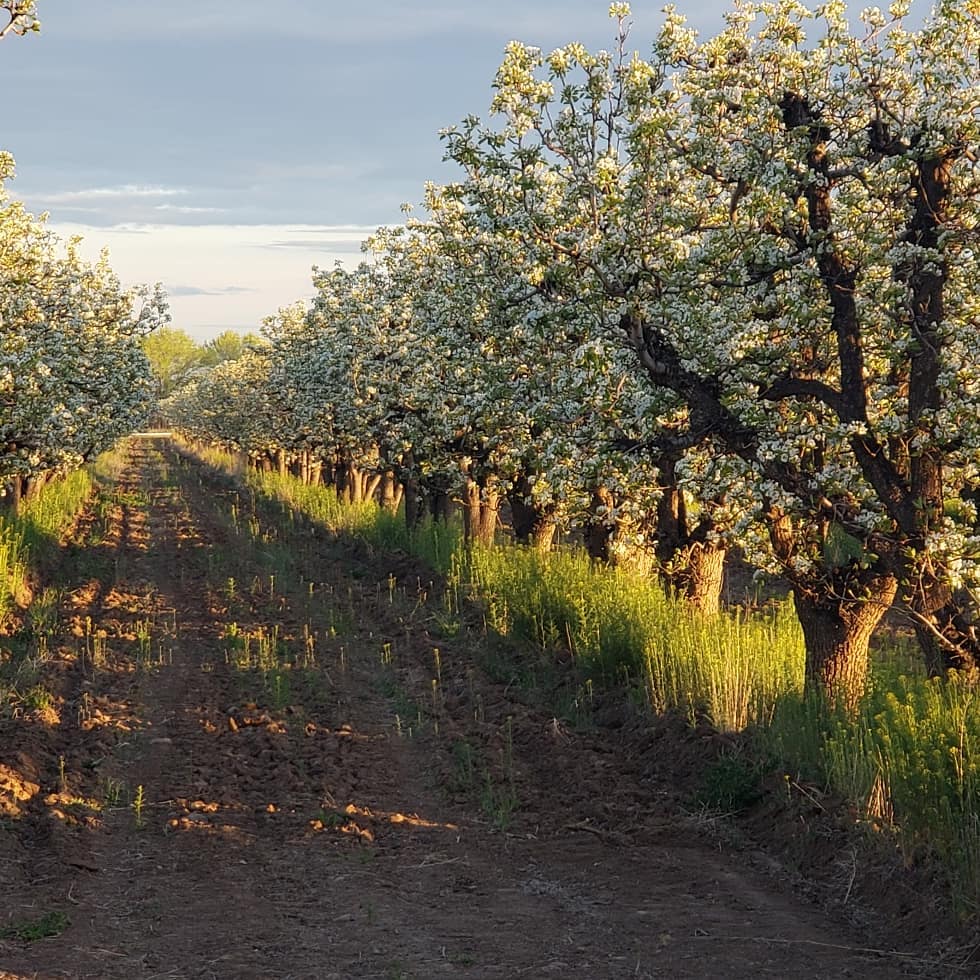 Delta County is home to some of the greatest wineries and vineyards in the country. With twenty-nine wineries, tasting rooms, and breweries located in the county, visitors are sure to find a great spot to try some local wine.
Mountain View Winery is a fully-fledged winery and vineyard located outside of Delta in the small town of Olathe. Offering tours, fruit picking, and wine tasting, Mountain View Winery is a fun stop for visitors interested in the wine-making process. The tasting room is open year-round and provides four complimentary samples to patrons of legal age, and bottles are available for purchase.
Visit Local Breweries
One of the best ways to get a sense of Colorado's small towns is by visiting local breweries. Spending an afternoon at one of Delta's three breweries is a fun way to enjoy the local flavor, eat great food, and support a local business. One option is Dented Face Brewing Company, a brewery located downtown offering beers on tap, plus a full barbeque menu including craft barbeque tacos as well as ribs.
Needle Rock Brewing Company is another fun option in Delta. Offering a much more expansive menu, this brewery features a full selection of soups, salads, sandwiches, burgers, and meats. Additionally, Needle Rock features three of their own beers as well as several other local Colorado brews.
Delta County Historical Museum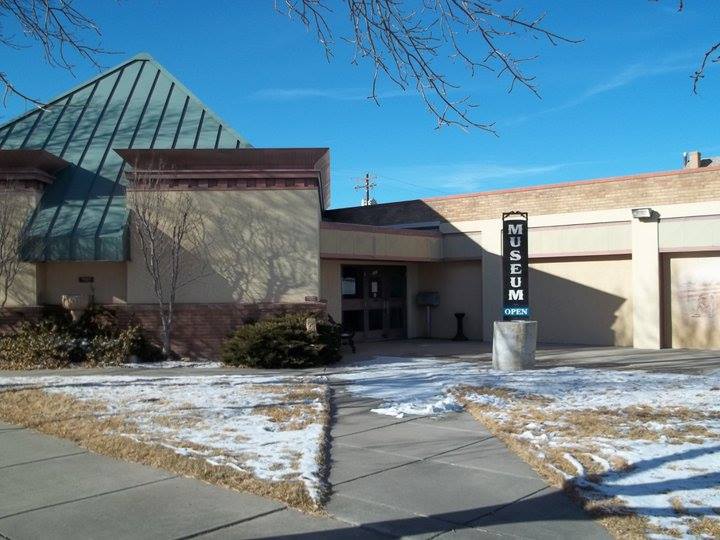 Delta County Historical Museum provides a sense of Delta's rich history through a collection of artifacts and exhibits. Among the interesting exhibits is the town's jail from 1890 as well as ten historic bells. Visitors can also see toys, clothing, and early farming and ranch tools that were used during Delta's frontier past.
Ute County Tree-Trunk Memorial
Located in downtown Delta, the Ute County Tree-Trunk Memorial honors the site of Ute tribal meetings before their expulsion by the United States government in 1881. Today, all that remains is a twenty-foot stump of the once towering 89-foot tree. The tree died in 2017 at an estimated age of 215 years, and the dead canopy was then cut down.
When visiting Delta, this is an interesting and educational stop for history buffs hoping to get a better sense of Delta's rich Native American history. The area features a descriptive plaque beside the awe-inspiring tree-trunk.
Historic buildings in town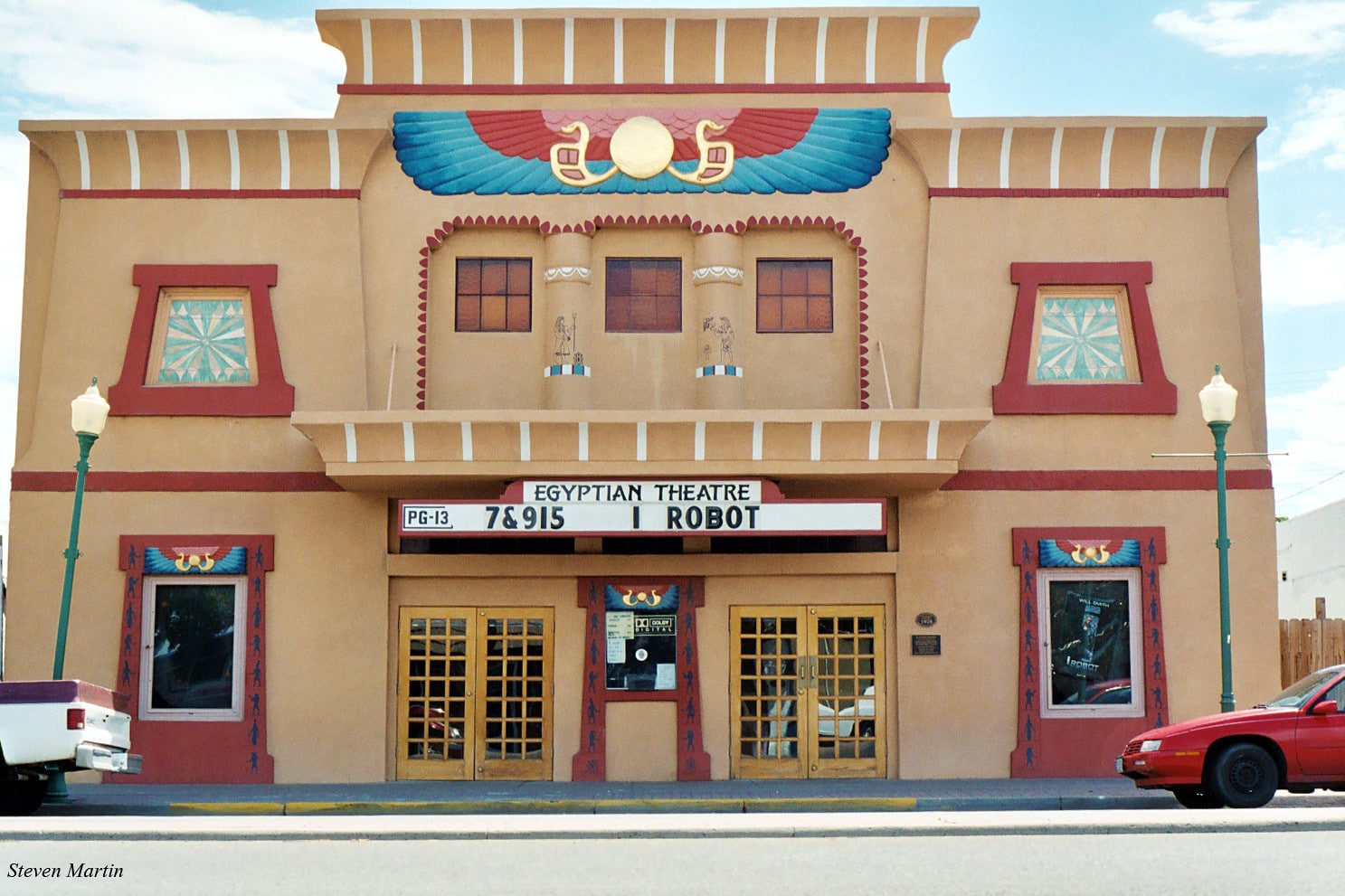 The city of Delta has worked hard to preserve 30 historic buildings, with over 10 receiving either a state or national historic designation. A few notable stops include the Egyptian Theatre, the Delta County Bank Building, and the Garnethurst Victorian home.
4th & Main Exchange
4th & Main Exchange is a store offering an eclectic collection of gifts, antiques, and beautiful pieces of art. Featuring a huge variety of items for sale, visitors never know what they will find when visiting this unique store. Whether looking for a vintage couch or a beautiful local sculpture, be sure to check out the 4th & Main Exchange in downtown Delta.
Summer activities
Adventures abound both in the city and in the mountains with these summer activities in Delta.
Hiking trails near Delta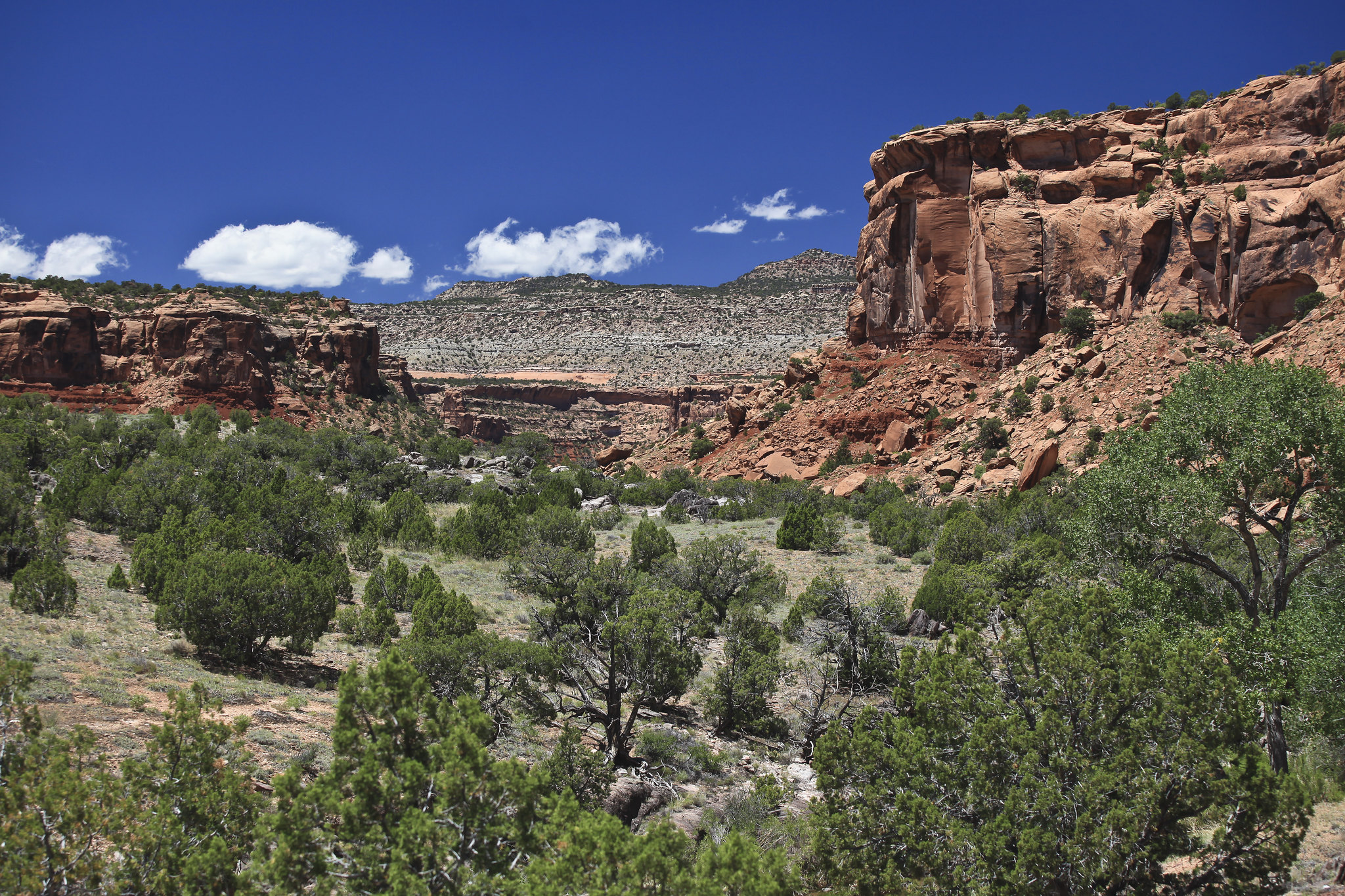 With Delta's location along Colorado's western slope and near world-class recreation areas such as the Black Canyon of the Gunnison, the Big Dominguez Canyons, and the Gunnison Gorge, it's easy to find a trail! Hiking near Delta, adventurers will find steep canyons to explore, towering vistas, flat mesas, lakeside trails, and historic sites unique to the area. When hiking in the summer along Colorado's Western Slope be sure to drees cooly, bring plenty of water, and start early in the day as possible.
Tru Vu Drive-In Theatre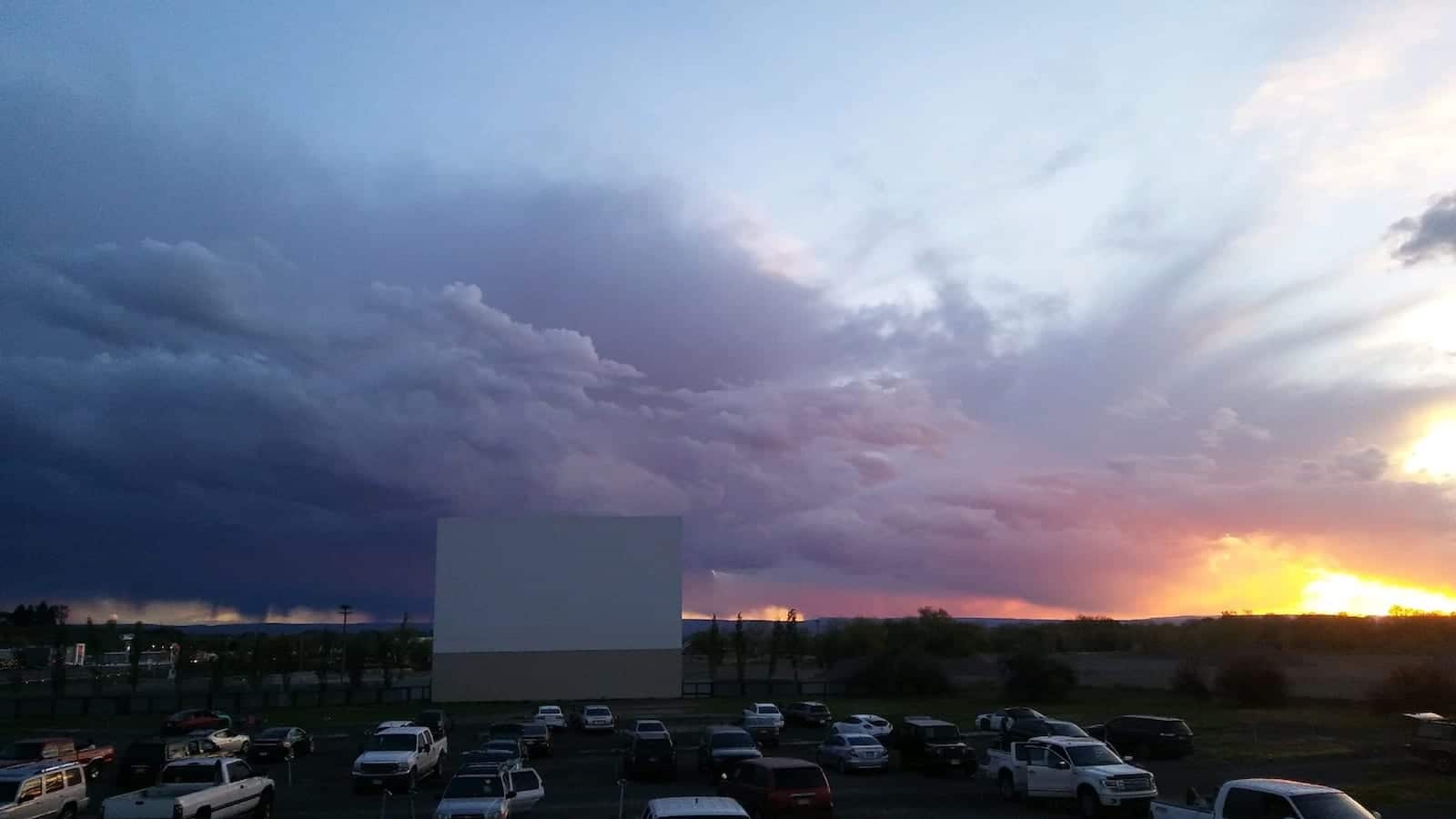 For a nostalgic trip into the past, consider spending a summer night at Delta's Tru Vu Drive-In Theatre. Offering two feature-length movies almost every night April through September, a visit to this drive-in theatre is a great way to slow down and enjoy a local in-town activity. The theatre features the original speakers at each parking spot, so guests get the full drive-in experience.
While enjoying a trip to Tru Vu, be sure to check out the food at the concessions area. Aside from popcorn, the theatre also offers hot dogs, hamburgers, nachos, pizza, and even snow cones. Tru Vu Drive-In Theatre is located just outside downtown Delta, so this family-friendly activity is easy to access and definitely worth a visit.
Small town charm and unique experiences await you with these things to do in Delta.