Carbondale is at the epicenter for all your mountain adventures with its location in the heart of Colorado's central Rocky Mountains. Anchored by the Elk Mountains and the converging of the Crystal River and the Roaring Fork River, Carbondale offers an abundance of scenic views and outdoor recreation.
In addition to its outdoor allure, the town itself is one of Colorado's thriving art districts and is home to one of the best distilleries in the state. Don't overlook this charming town with these things to do in Carbondale.
Year-round activities
Whether you plan to visit in the summer or winter, these year-round activities in Carbondale are sure to provide you some fun!
Marble Distilling Co.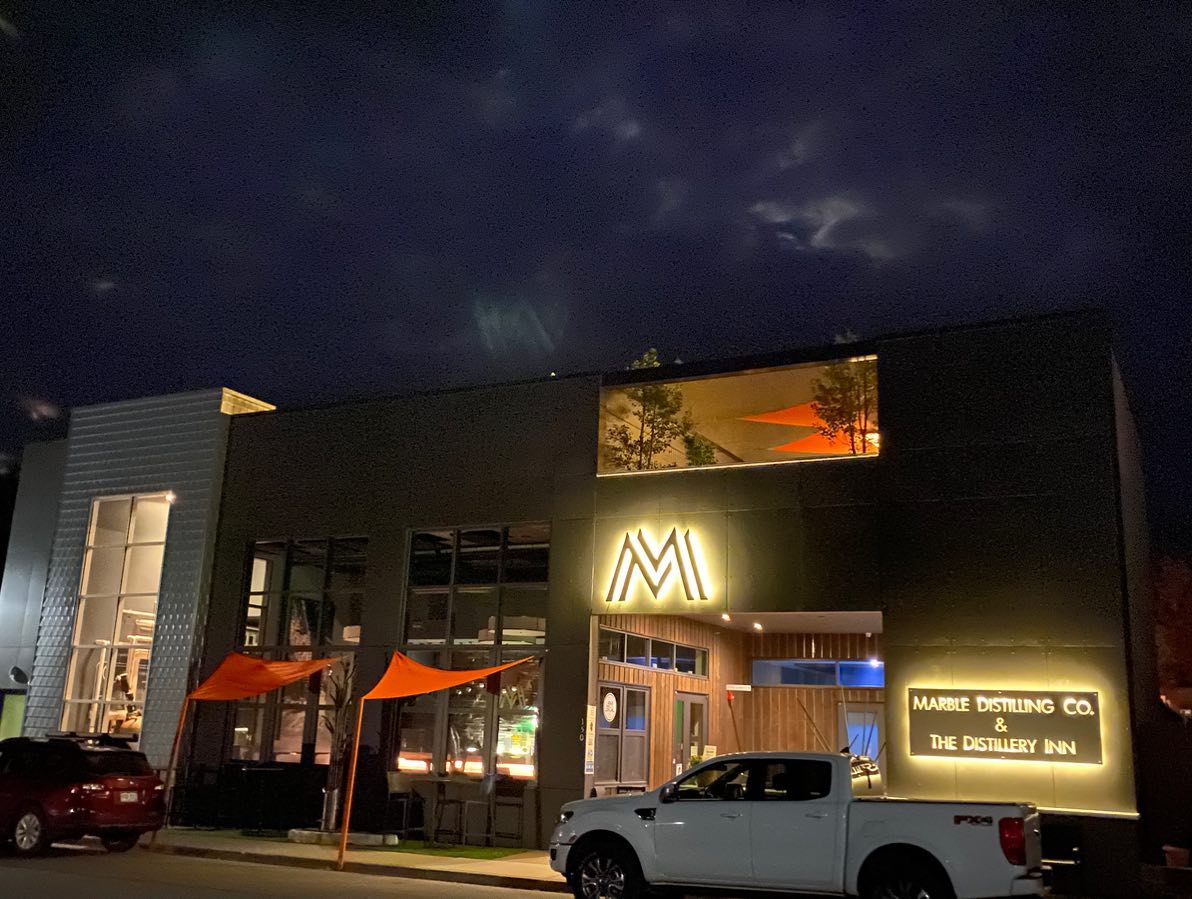 Marble Distilling Co. is a craft distillery located in Carbondale with a focus on sustainability. With drinks ranging from small-batch vodka and bourbon to gingercello, Marble Distilling Co. offers a wide variety of spirits for all. They use locally-sourced ingredients whenever possible, and their eco-friendly distilling process saves four million gallons of water per year.
Stop by the Marble Bar, a hip tasting room in downtown Carbondale serving Marble Distilling Co.'s abundance of drinks. For any visitors looking for a place to stay in Carbondale, consider The Distillery Inn, a small luxury inn with five rooms located within the distillery. The five rooms are beautifully appointed, and each features a king bed and balcony or patio.
Penny Hot Springs
Penny Hot Springs is a primitive set of hot springs situated right on the bank of the Crystal River just south of Carbondale. Surrounded by fantastic views of the river and mountains that surround, a stop at Penny Hot Springs is a must for any hot spring lovers traveling through the area. During spring run-off, the pools can sometimes become flooded, so it may be best to save a visit to Penny Hot Springs for the summer, fall, or winter.
Visitors should keep in mind that there are no facilities near the hot spring pools, so there are no bathrooms or trash cans. Additionally, the pools are often crowded during the weekend and during holidays, so plan a visit during the week to have the best experience. Penny Hot Springs is one of the best primitive hot springs in the area, so be sure to stop by on a visit to Carbondale.
Walk in-town trails to view public art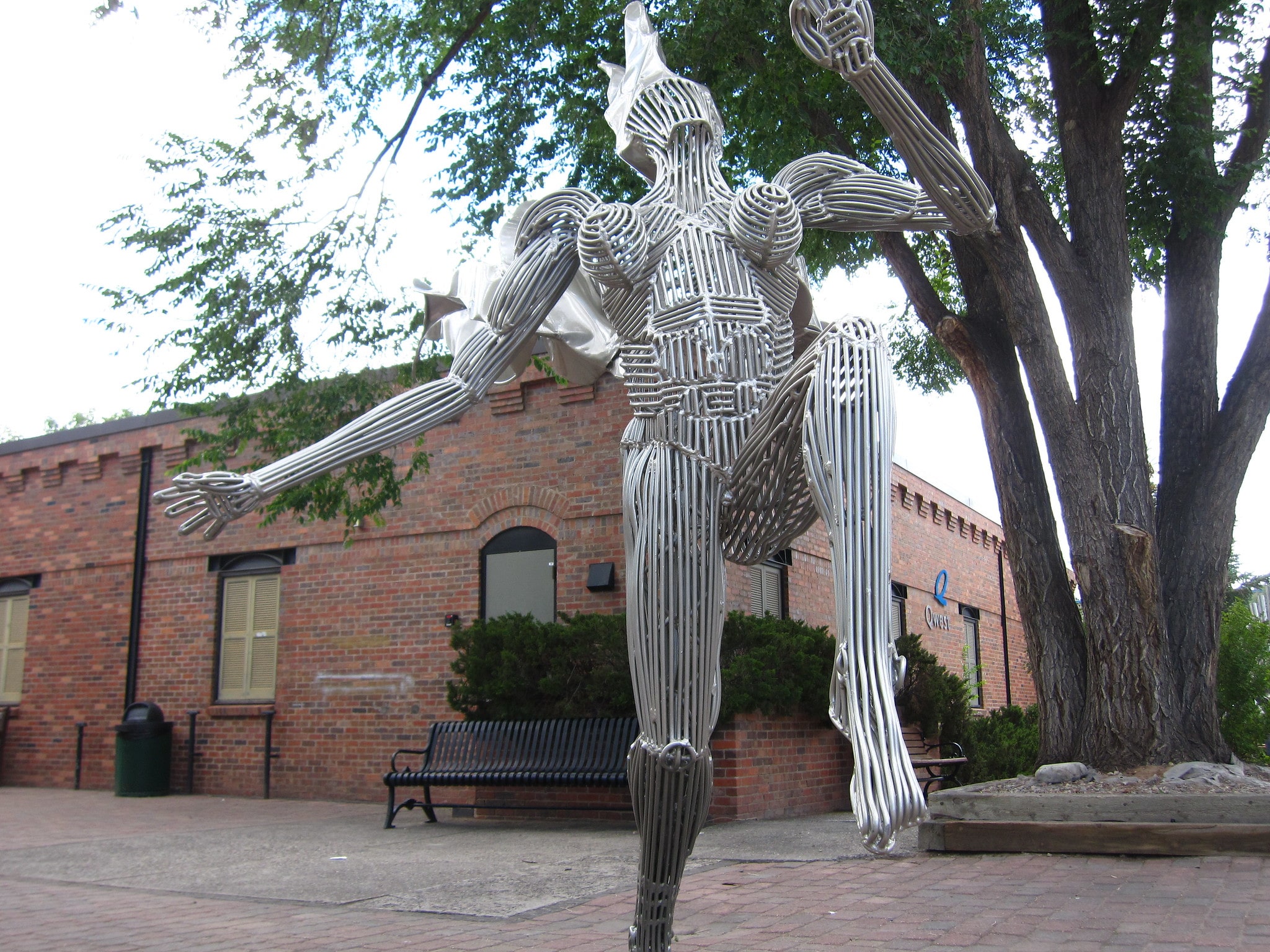 Carbondale is one of Colorado's few Creative Districts, and there's no shortage of fantastic local art throughout the town. Visitors hoping to experience a huge collection of public art should definitely take a walk through Carbondale. With a permanent collection of 28 sculptures and other works of art spread throughout the town, there's sure to be art at almost every corner.
One of the highest concentrations of art in the town is on Main Street, so visitors hoping to see great public art without walking all around the town should take a stroll in downtown Carbondale.
Visit local art galleries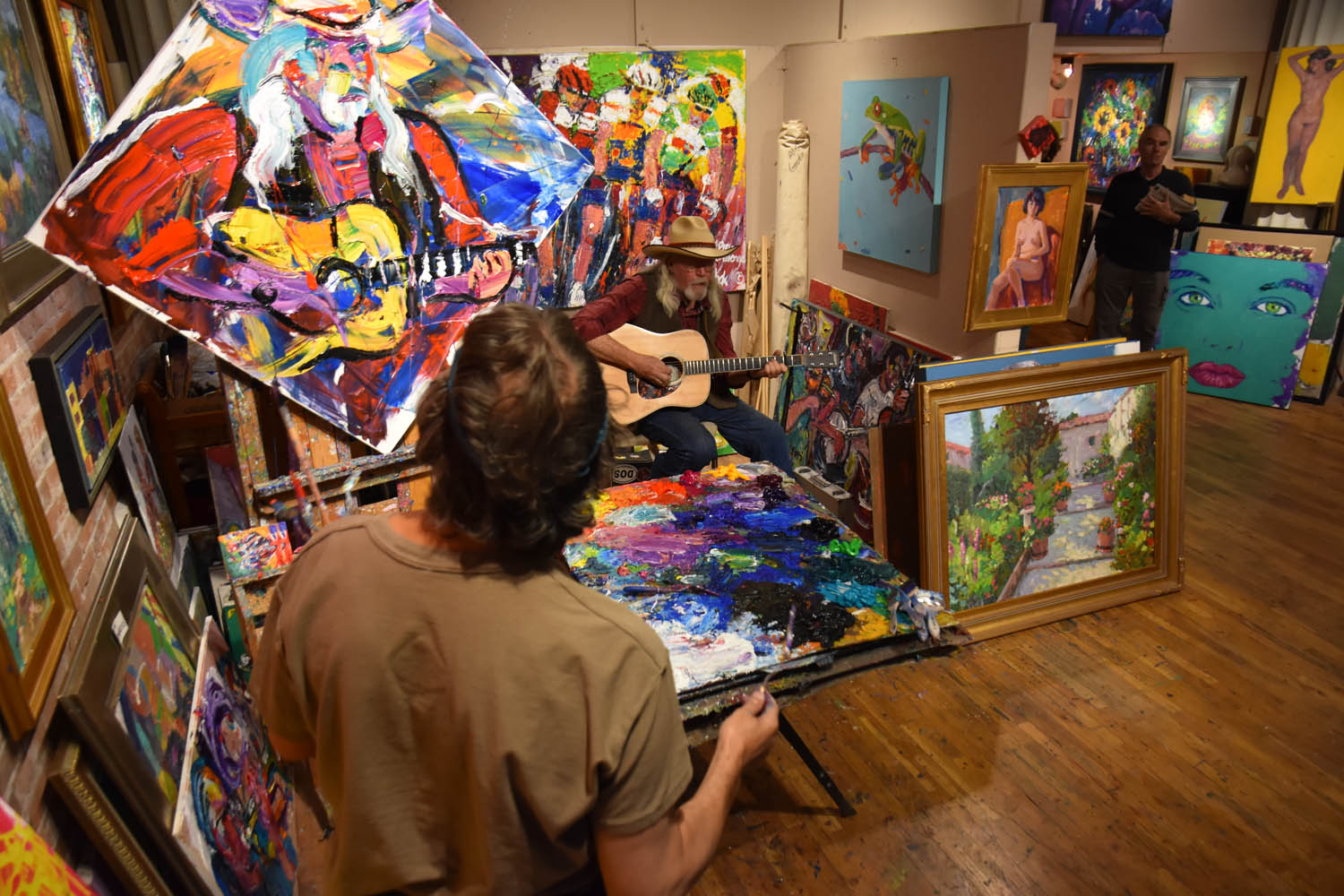 As one of Colorado's 26 Creative Districts, Carbondale is home to a huge number of small local art galleries, and there's no better way to support local art and business than by visiting any one of them.
One local option is Kahhak Fine Arts & School, a small gallery located on Main Street in downtown Carbondale. Featuring the work of Marcel Majid Kahhak, this shop contains a variety of beautiful paintings varying in color, subject, and style. Additionally, Kahhak offers art classes as well as weekend workshops for artists hoping to improve their craft.
Visit local breweries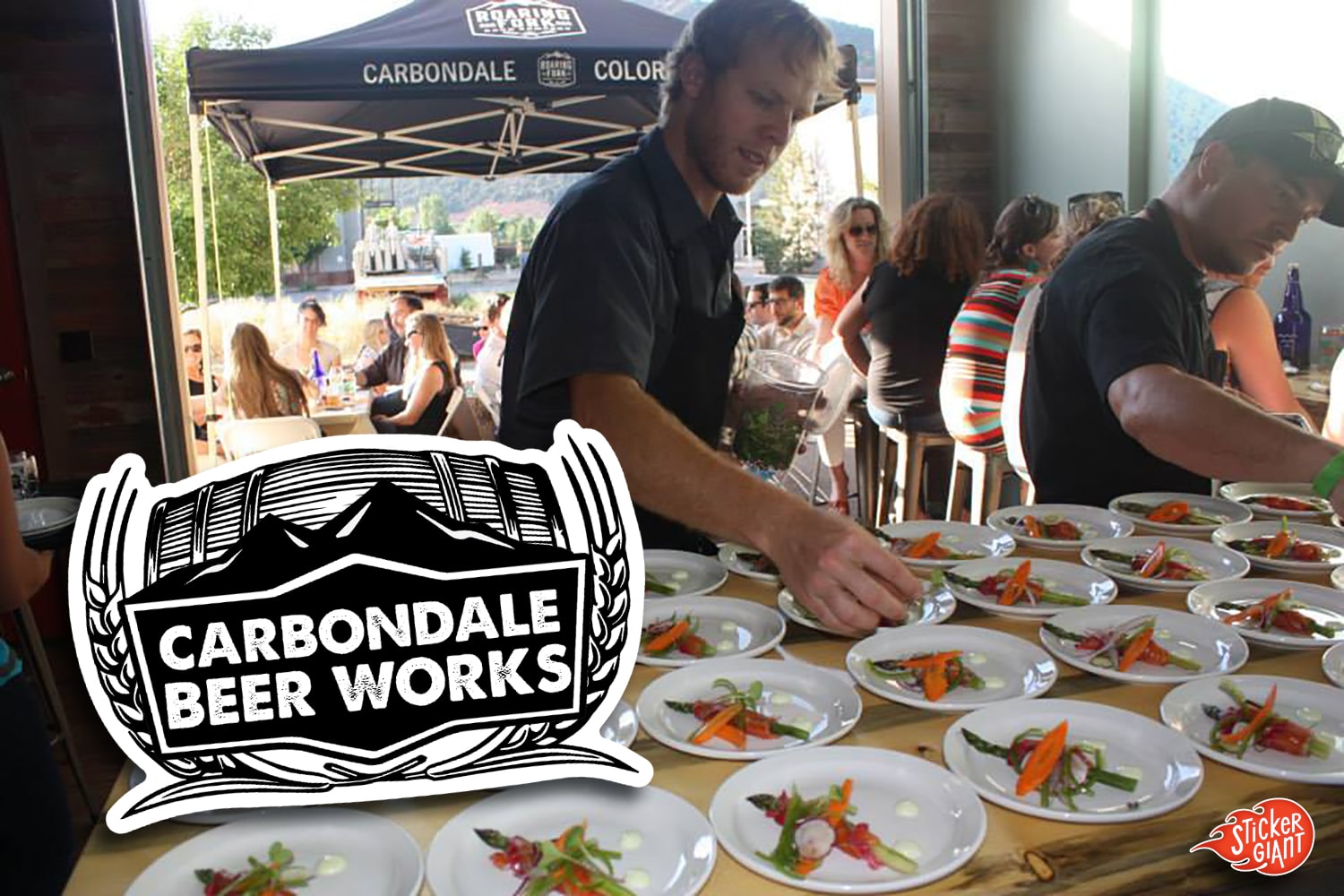 Another great way to get a sense of the culture of Carbondale is by stopping at a local brewery, and one of the best options is Carbondale Beer Works, a small brewpub offering beers and food made from locally sourced ingredients and sustainable practices. Featuring nine local beers as well as two additional beers from other local breweries, there's no shortage of great brews to choose from.
Carbondale Beer Works is also home to a full food menu including an abundance of sandwiches and snacks including tacos, burgers, and even nachos. After a great meal, don't forget to try some of the brewpub's Colorado-made ice cream.
Fish along the Roaring Fork River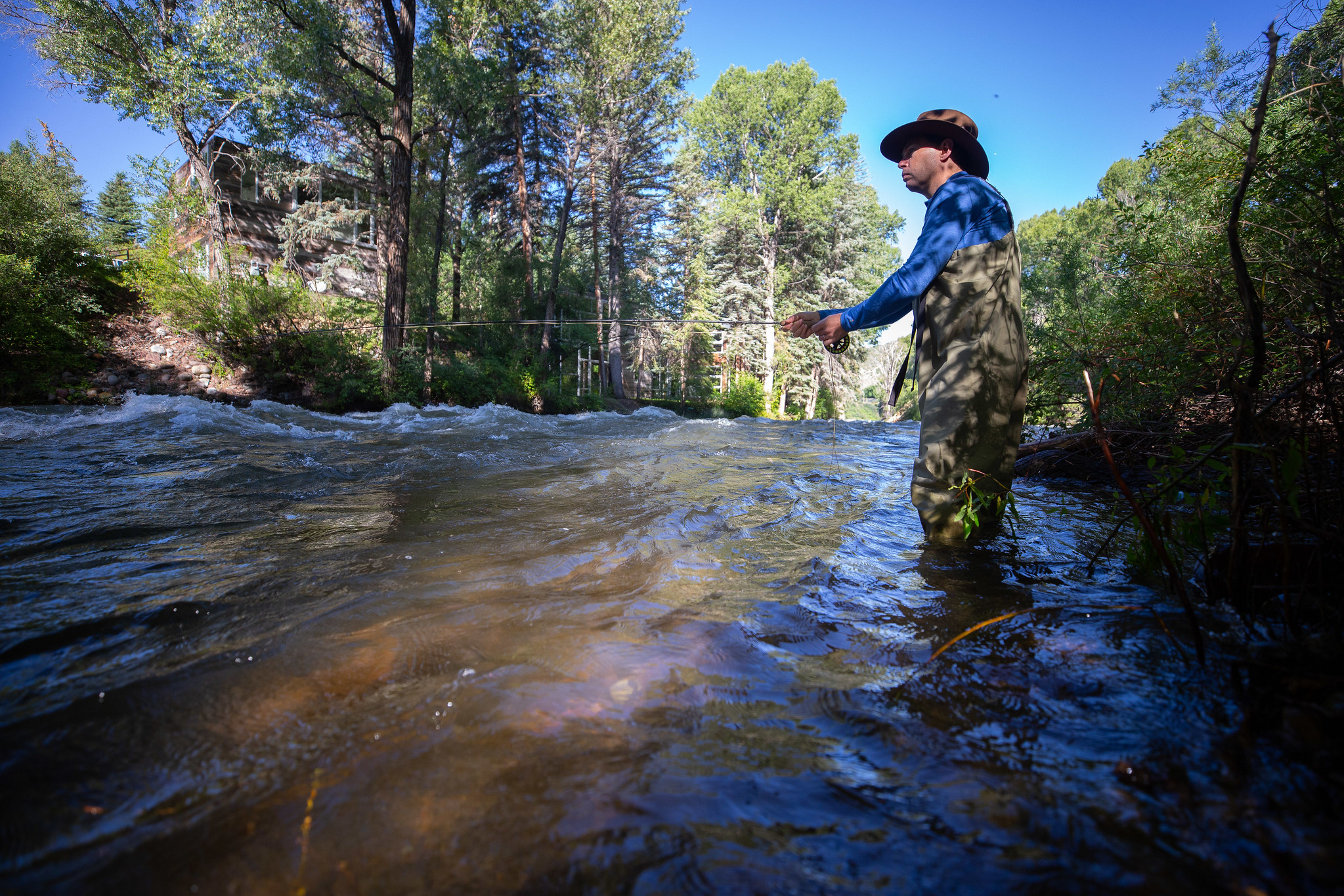 The Roaring Fork River, which runs directly through Carbondale, features some of the best trout fishing in Colorado. The lower Roaring Fork, which runs from Carbondale to nearby Glenwood Springs, is a great place for fishing as this is where the largest fish in the entire river is found. Additionally, the section of the river from Basalt to Carbondale is great for catching brown trout and mountain whitefish.
Another option for fishing near Carbondale is on the Crystal River. Flowing from Marble to the confluence with the Roaring Fork in Carbondale, the Crystal River is perfect for catching mountain whitefish and rainbow and brown trout. Visitors should keep in mind that a fishing license is required for anyone 18+ fishing in any State Wildlife Area.
Carbondale Walking Tour
For visitors hoping to get a sense of the rich history of Carbondale, consider taking the short self-guided walking tour provided by the Carbondale Historical Society. Starting on the corner of Colorado Avenue and 4th Street, this short tour meanders through downtown and even spends a short time on the Rio Grande Trail.
This tour takes visitors past ten interesting sites, and the brochure, which is available online on the Carbondale Historical Society website, includes a short description of each site as well as a map.
Summer activities
Outdoor adventures abound in Carbondale with hiking, biking, and scenic drives. Discover some of Central Colorado's most beautiful landscapes with these summer activities in Carbondale.
Scenic Drive along West Elk Loop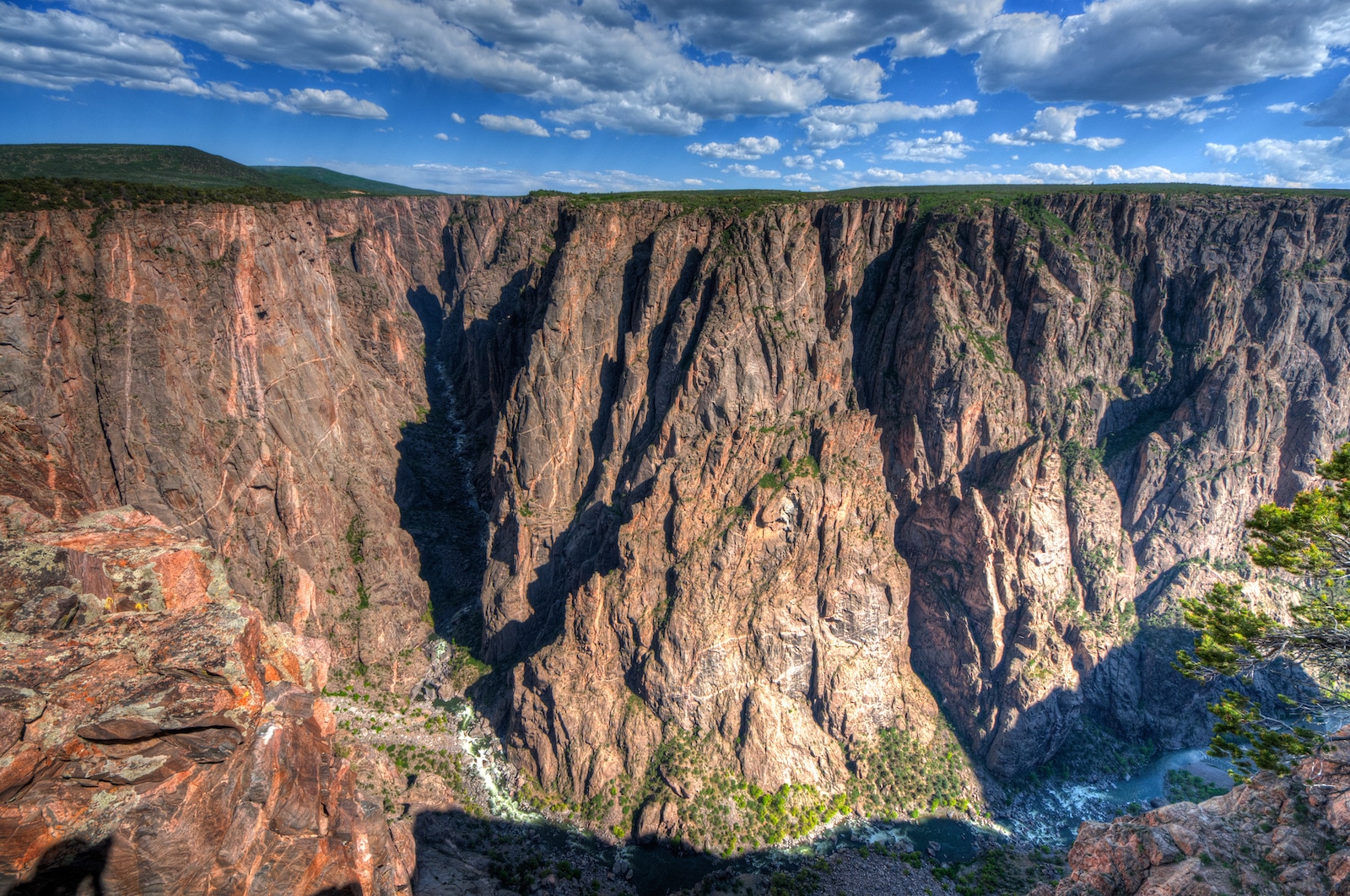 Looping around the West Elk Mountains through some of Colorado's best mountain towns, taking a drive on the West Elk Loop Scenic Byway showcases some of the most diverse towns and wilderness areas that Colorado has to offer. With no or limited stops, this 205-mile loop will take six to eight hours to complete, so it's best to dedicate at least a full day to conquer the entire loop.
From Carbondale, head south on Highway 133 through Redstone, eventually passing through Paonia, Gunnison, and Crested Butte. On the way, be sure to check out Black Canyon of the Gunnison National Park, one of America's often overlooked national parks. The West Elk Loop passes a few high mountain passes, like Kebler pass at 10,007. In all, a loop on the West Elk Loop is a great option to see scenic Colorado.
Day Trip to Marble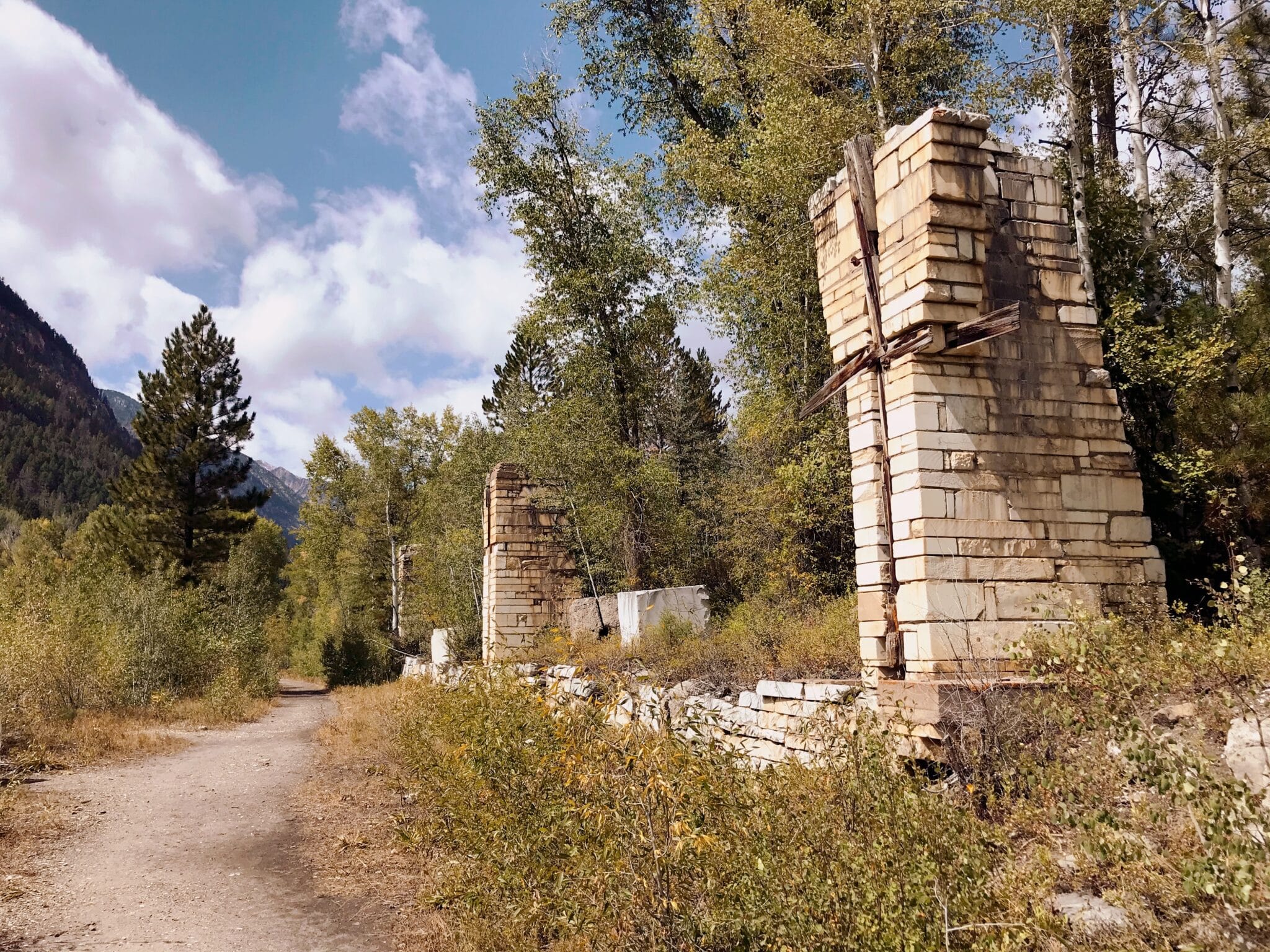 Marble is a tiny mountain town located outside of Carbondale, just off the West Elk Loop Scenic Byway. Visitors to Carbondale should consider heading to Marble to check out the Yule Marble Quarry, a huge marble quarry that supplied the marble for the Lincoln Memorial in Washington, DC.
Visit the Marble Mill Site Park, where visitors can walk amongst the ruins of the old marble mill and see expert marble sculptures creating new pieces. Shop and take home a piece of this historic town at the Marble Gallery, a small art gallery showcasing local art. Marble is also a great jumping-off point to visit the nearby Crystal Mill via an off-road tour with Crystal River Jeep Tours.
Visit the historic Coke Ovens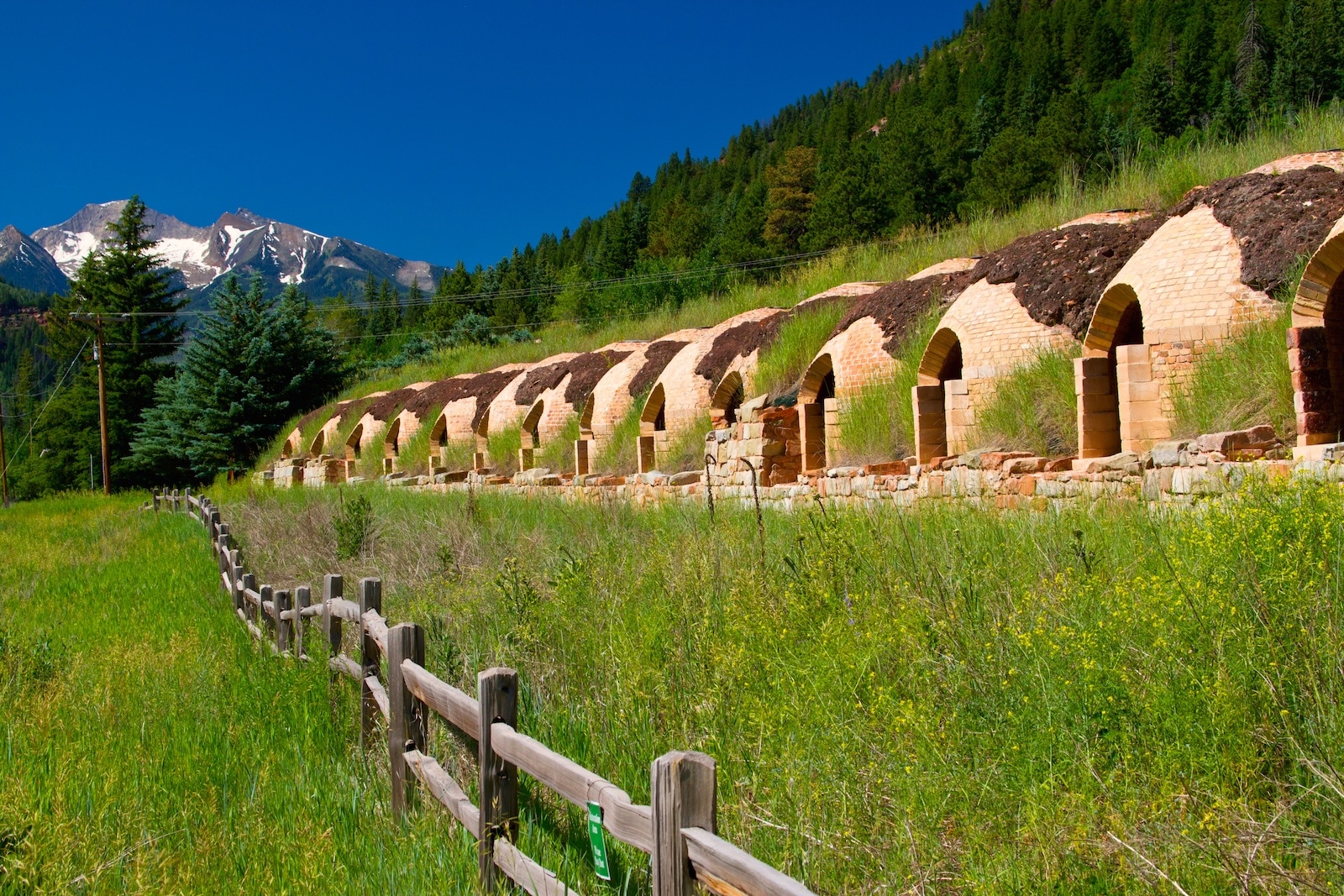 On the way to Marble, be sure to stop in Redstone, a small, unincorporated town south of Carbondale. Here, visitors have a chance to see historic Coke Ovens. Built in 1899, these coke ovens were used to burn impurities out of the coal mining in the surrounding mountains. These ninety ovens are located along a six hundred foot stretch of Highway 133, and visitors can easily pull off the road to get a closer look.
Rafting Crystal River or Roaring Fork River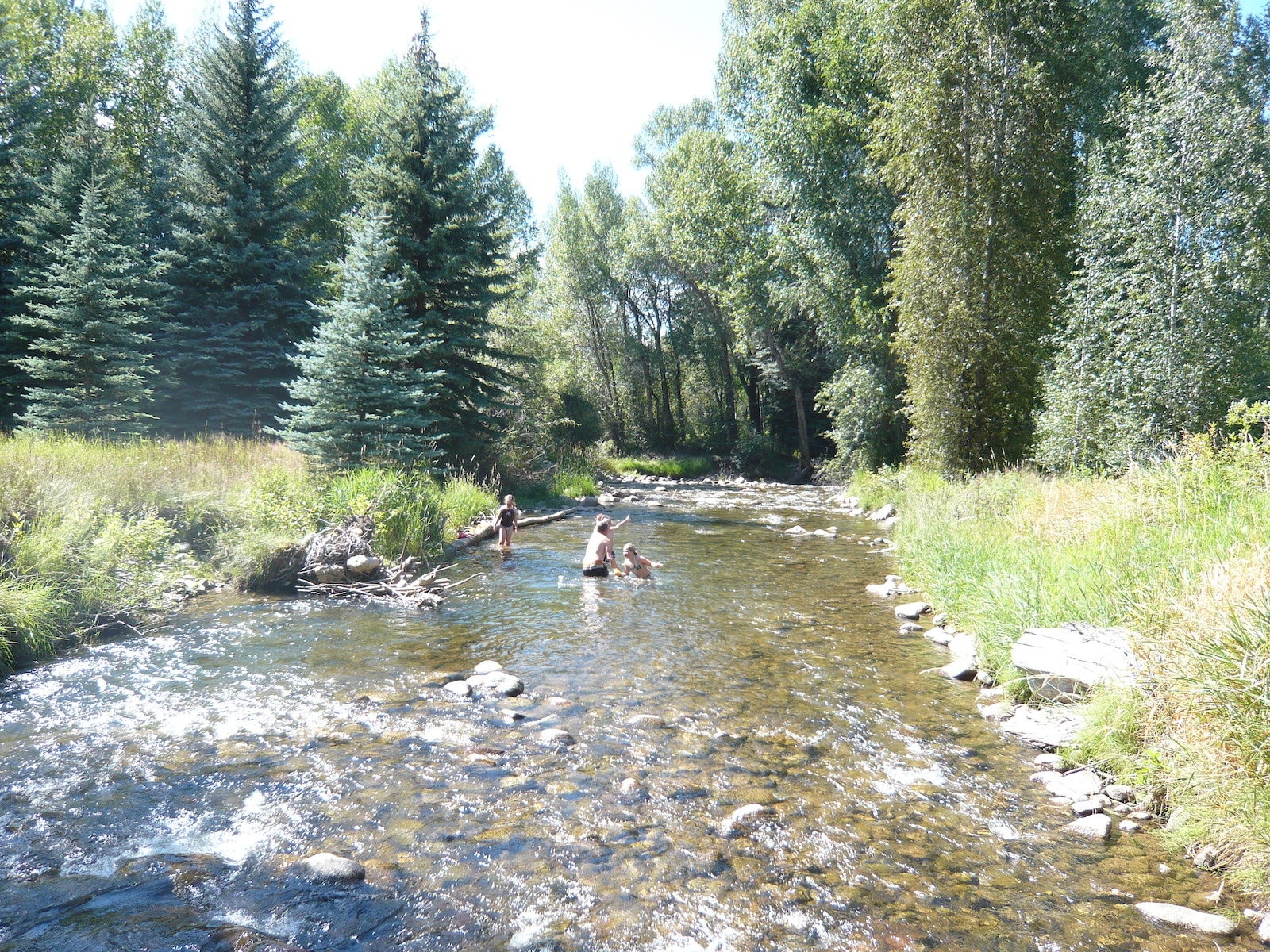 Located at the confluence of the Crystal River and Roaring Fork River, Carbondale offers no shortage of world-class whitewater rafting and kayaking. Rapids range from harrowing Class V+ to Class I-III, so kayakers and rafters of all skill levels can find a stretch of the rivers to spend a day on. For those visitors traveling without rafts or kayaks, consider booking a trip with a local rafting company like Blue Sky Adventures, a company located out of nearby Glenwood Springs.
For advanced rafters and kayakers hoping to test their skill on an intense Class V stretch, consider the Crystal Gorge or the Meat Grinder. These rapids are intense and should only be attempted by skilled paddlers. Beginners should consider rafting from Avalanche Creek Bridge to BRB Crystal River Resort, a five-mile stretch that features rapids ranging from Class I to III.
Summit one of the nearby 14ers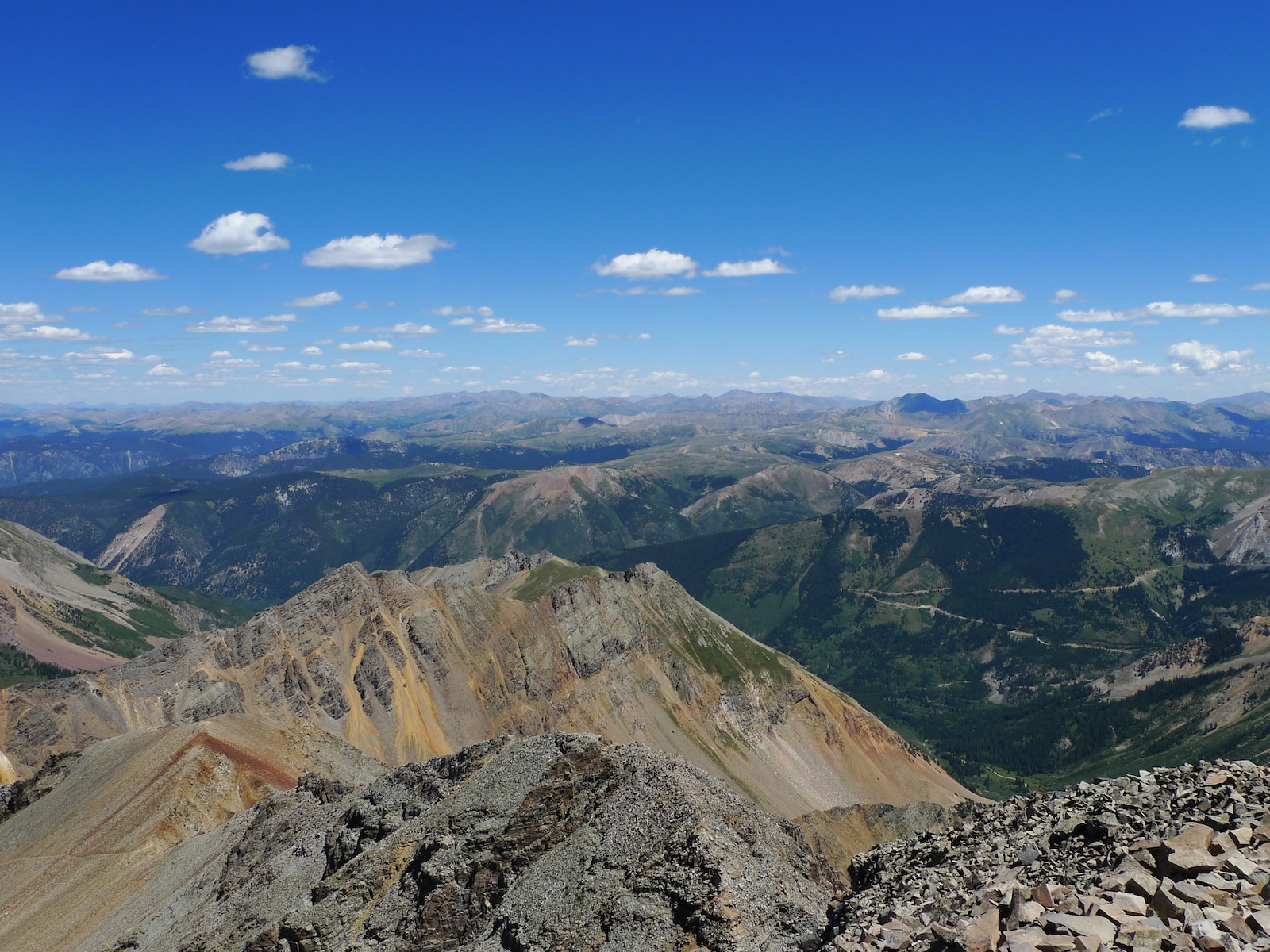 Colorado is known for its 50+ "14ers," or mountains that rise over 14,000 feet above sea level. Locals and visitors alike enjoy conquering these peaks for the beautiful vista views and the bragging rights alike. Luckily, a visit to Carbondale places visitors within close proximity to seven of Colorado's 14ers. All prospective hikers, especially those who come from lower elevations, should keep in mind that climbing these peaks is potentially dangerous. However, nothing beats the views from above 14,000 feet.
Conquer the Maroon Bells, with Maroon Peak and North Maroon Peak. These two peaks are some of Colorado's most famous mountains, but climbing them is no easy feat. Hikers are faced with steep exposure and intense climbs. Or another option for tackling two 14ers in one route is the climb up Conundrum Peak and Castle Peak. With around 12.3 miles roundtrip and 4,300 feet of elevation gain, this is still an intense hike that should be respected.
For skilled hikers, consider the climb up Capitol Peak. This peak is considered one of the most dangerous 14ers in the state due to the infamous Knife Edge, a harrowing ridge walk with thousand-foot drops on each side.
Hike or bike to the top of Mushroom Rock
Carbondale not only offers the challenge of a 14er but other enjoyable, more approachable hikes for those hoping for an easier outing. For many hiking or biking to Mushroom Rock is one of the favorite things to do in Carbondale. Mushroom Rock gets its name for the variety of mushroom-like rock formations that surround the trail. Made of red rock, these interesting formations are a fun photo-op on the way to the top.
This is a two-mile trail that gains around 800 feet in elevation, so it is moderately difficult and suitable for almost anyone. At the top, hikers will be met with beautiful views of Carbondale and the surrounding mountains.
Fall activities
While many of the same activities enjoyed in summer can be enjoyed in fall, there are a few that offer a little something extra during the autumn season. Fall in love with these fall activities in Carbondale.
4×4 to Crystal Mills Falls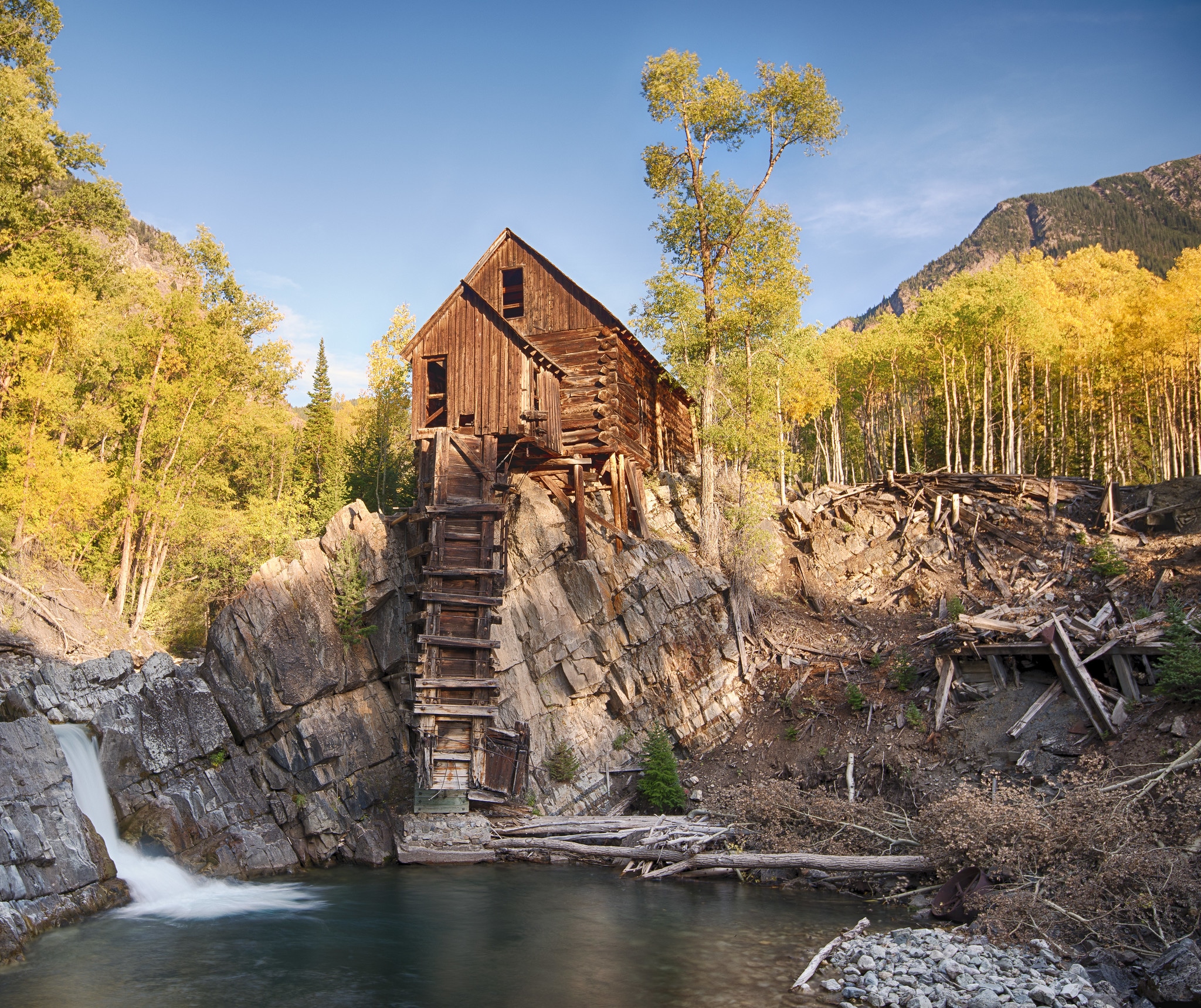 Crystal Mills Falls is a beautiful historic watermill that was constructed in 1893. Originally providing compressed air for the nearby silver mines, the mill shut down in 1917. Today, this scenic spot is one of the most photographed areas in Colorado. Situated six miles east of Marble, Colorado on a steep, rocky road, Crystal Mills Falls is a fantastic picturesque destination for a day trip from Carbondale.
The road from Marble is steep and rough, and four-wheel-drive vehicles are required. For visitors traveling without a 4×4 vehicle, consider hiring a scenic Jeep tour out of Marble or conquer the six miles on foot or mountain bike. Regardless, Crystal Mills Falls is worth the trek to get there. Visitors are met with a 19th-century wooden building perched atop a rock rising above the falls, with colorful fall foliage surrounding the falls makes for an epic photo.
Winter activities
With its neighboring towns of Aspen and Glenwood Springs, Carbondale isn't far from some of the best ski resorts in Colorado. Find your snow escape with these winter activities in Carbondale.
Ski at Aspen Snowmass Ski Resort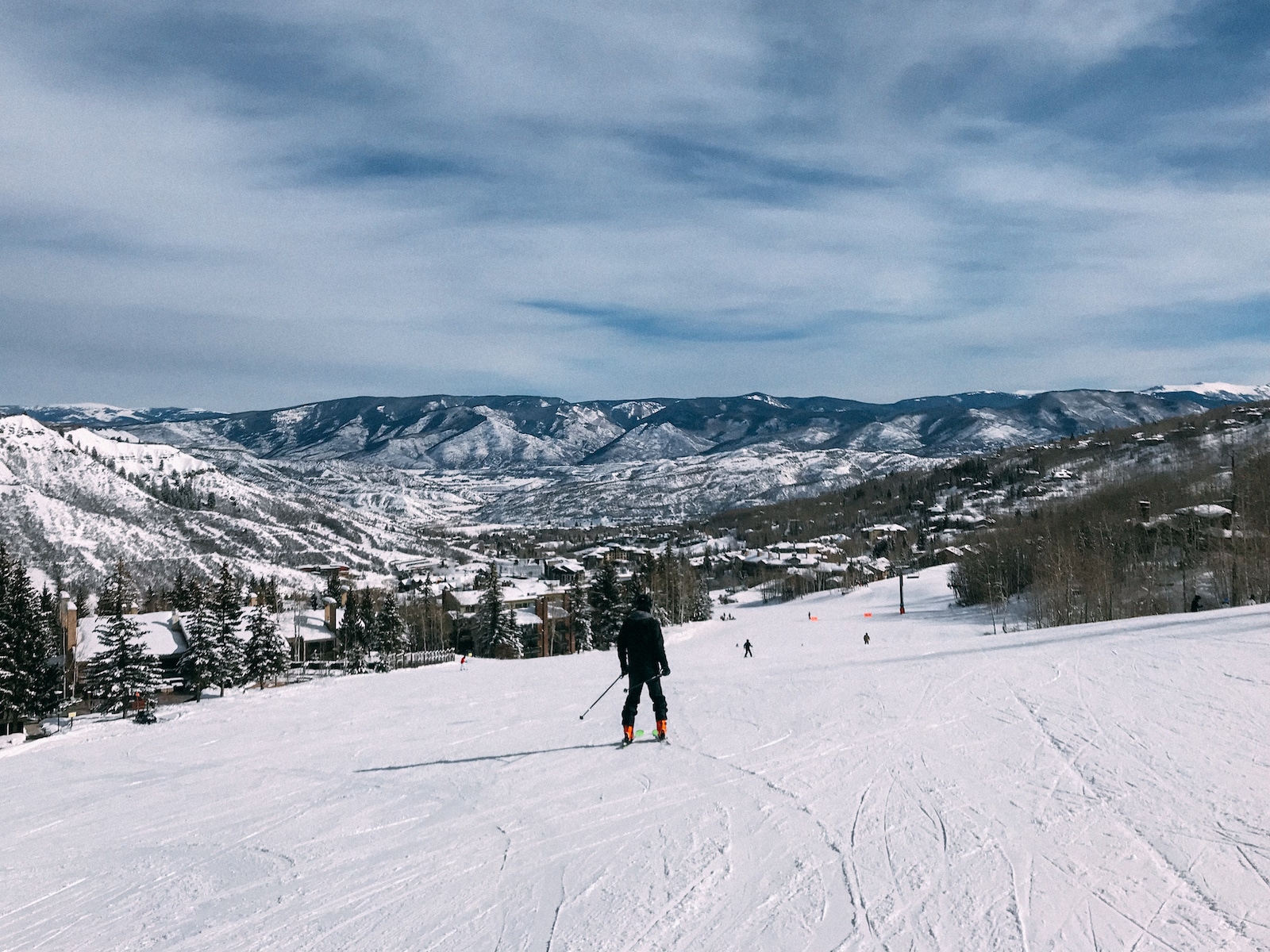 Carbondale is located just down the road from Aspen, a beautiful mountain town known for its skiing. Visitors to Carbondale can easily make the drive to Aspen for a day of skiing at one of the four ski resorts in town. Each offers a variety of terrain for all skill levels. Plus ski rentals and lessons for those just beginning.
For a more affordable option with fewer crowds, head towards Sunlight Mountain Resort in Glenwood Springs. Enjoy free parking, no lift lines, and approachable runs, fun for the entire family!
Cross-country skiing at Spring Gulch
If downhill skiing isn't your thing, consider cross-country skiing to get your adrenaline going. Located less than 10 miles outside of Carbondale is Spring Gulch. Here, Nordic skiers will find 12 miles of groomed trails for all skill levels. It is free to access and dogs are now allowed.
Carbondale may be small but it has a lot to offer those seeking mountain adventures and cultural experiences. Find your sweet escape with these things to do in Carbondale!