Tucked away about an equal distance of 30 miles from Glenwood Springs to the west, and Vail to the east, Eagle, Colorado has a lot to offer its visitors. Year-round adventurers to this Eagle County seat have plenty of things to do and see.
With nearly 7,000 residents, Eagle is a fairly large mountain town in Colorado. It boasts backyard access to the Rocky Mountain's pristine wilderness, along with a colorful, quaint downtown for shopping and dining. With easy highway access to Denver via I-70 (2.5 hours pending traffic), it's easy to reach all the fun activities in Eagle.
Year-round
With a charming historic district and access to the Rocky Mountains in all directions, it's easy to find things to do near town. Plus, I-70 allows quick access to other fun destinations, making Eagle a great base during any time of year.
Stroll Historic Downtown Eagle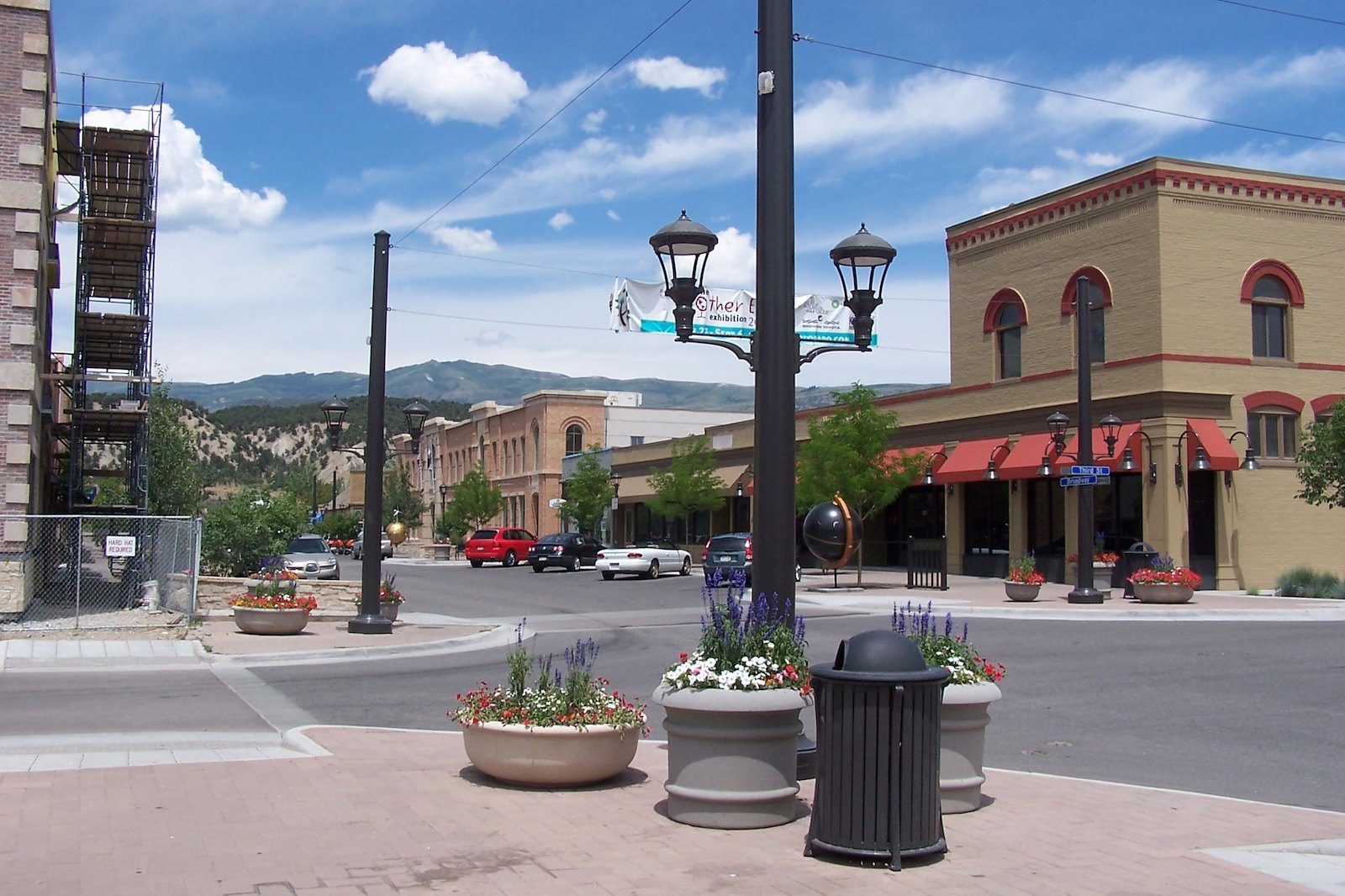 With restaurants, shops, and much more, downtown Eagle is the perfect location for a walk on nice days. On the northern side of downtown near US Highway 6 find Mountain Pedaler Bike Shop, a local shop catering to Eagle's large outdoor community, and Alpaca, an eclectic yarn store. Further south along Broadway Street is The Nearly Everything Store, a pharmacy that offers a huge variety of items catering to outdoors enthusiasts, tourists, and locals alike.
Food options include Roam, a small but upscale restaurant serving American fare, Gardunos, a Mexican restaurant with a popular patio, and Brush Creek Saloon, a local bar with a full menu featuring burgers, chili, and even poutine.
Before leaving, be sure to head south on Broadway to 5th Street to visit Eagle Town Park.
White River National Forest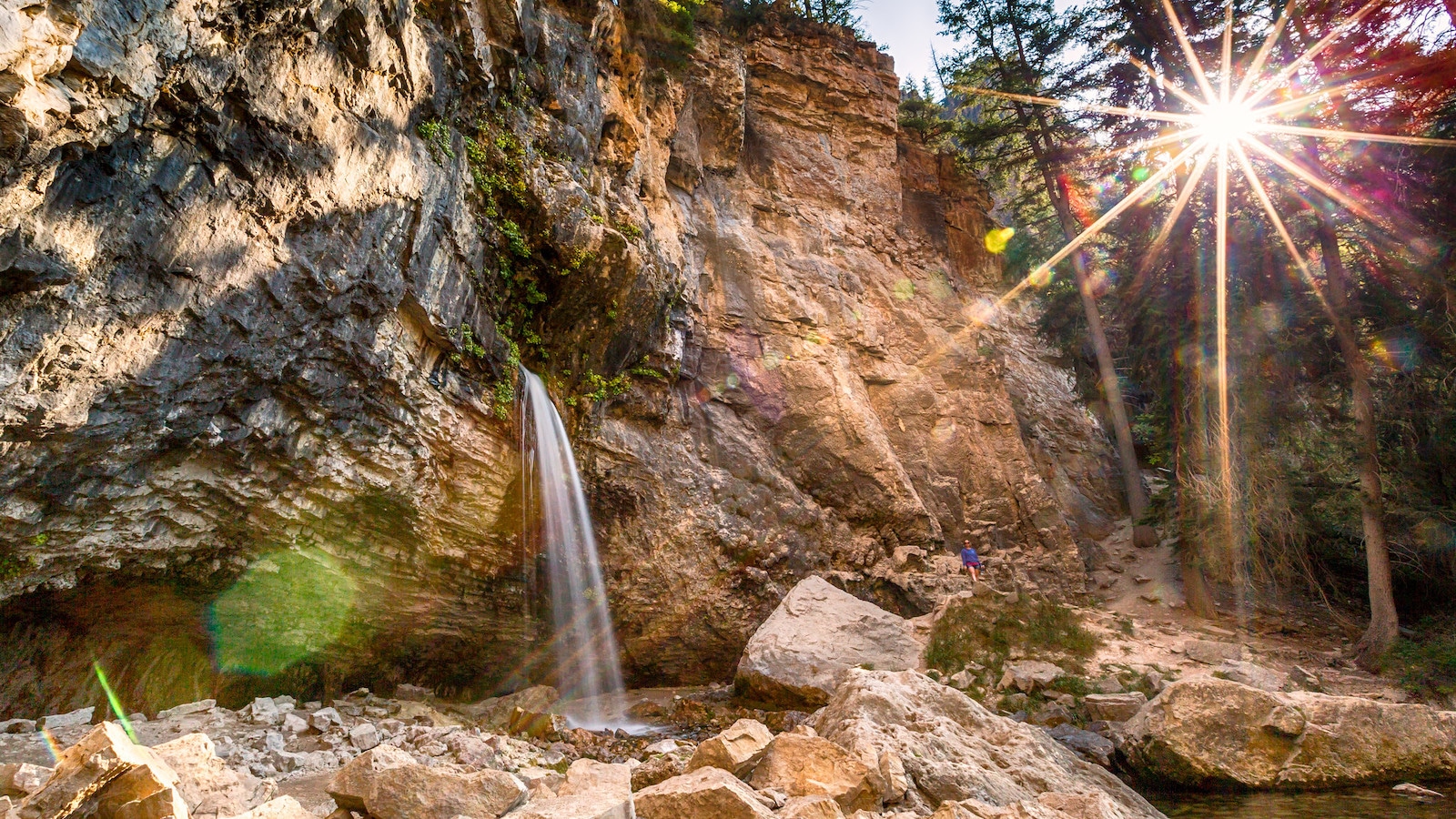 With more than 2,500 miles of trails across 2.3 million acres, White River National Forest covers a huge amount of land and offers seemingly endless outdoor activities. For USFS-operated campsites near Eagle, consider Yeoman Park Campground or Fulford Cave Campground, both of which are accessible from Forest Road 415 south of town.
During the summer months, White River National Forest offers countless hiking and mountain biking opportunities. For a picturesque and challenging hike, head to Lake Charles Trail, an approximately eight-mile round trip hike that features stunning views of the Holy Cross Wilderness. During Colorado's long winters, take advantage of the world-class snowshoeing, cross-country skiing, and snowmobiling available in the vicinity.
Day trip down to Glenwood Springs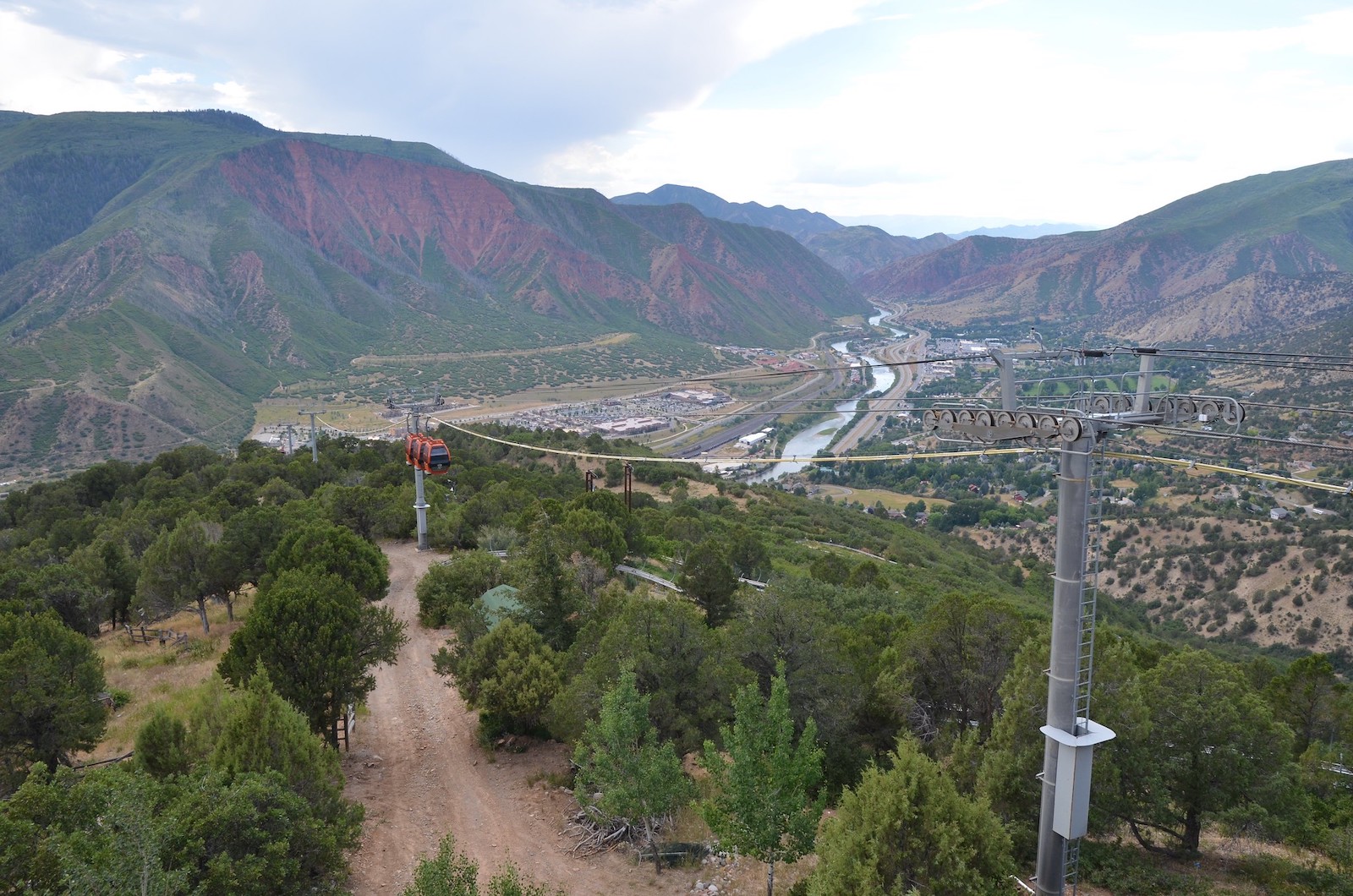 30 minutes west of Eagle lies Glenwood Springs, a fun town that can make a perfect day trip. A visit to one of the town's famous hot spring pools should definitely be on every itinerary, but visitors should also be sure to spend some time exploring a large number of shops and restaurants located downtown. Two Rivers Park, which is situated along the Colorado River, is another popular spot, especially for those traveling with children.
For more exciting activities, head to Glenwood Caverns Adventure Park for cave tours, thrill rides, and more. Visiting during summer ensures that all rides will be open, but expect more crowds. Regardless, make sure to check out the Alpine Coaster and the Giant Canyon Swing, a ride that sends passengers hurtling over the edge of a 1,300-foot-tall cliff at 50 mph.
Eagle Pool & Ice Rink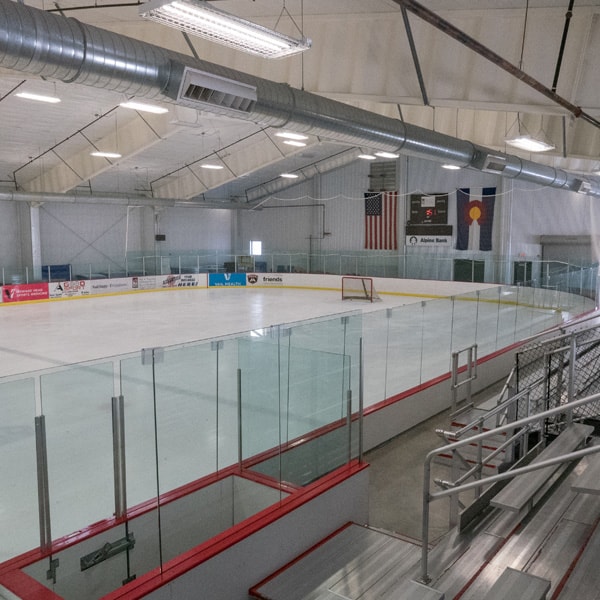 Fall/Winter – For those looking to get some indoor exercise in the fall and winter in Eagle, consider renting a pair of skates at the Eagle Pool & Ice Rink. Ice skating hours vary, September through March, as they have leagues and such. They boats a full NHL-sized ice rink with stadium seating for 300 people.
If you're looking to skate outside, opportunities can be found about thirty minutes east at either Vail Square Ice Rink or Beaver Creek Ice Rink. Both are fun little options in the heart of their respective villages.
Summer – Come summertime, there is an exterior swimming pool that opens up on June 1st at the Eagle Pool & Ice Rink. This is a cool way to beat the rare high-country heat. The aquatic center has a zero-depth entry pool, 6 25-yard lap lanes, a slide, and a vortex whirlpool. Locker rooms are available.
In addition, there are two outdoor tennis courts and a BMX race track for guests to enjoy. Grass areas, picnic tables, and lawn chairs are provided for those sunny Colorado days.
Summer
Colorado's nature is the place to be come summertime, and Eagle is in close proximity to some real gems. Consider renting a cabin, pitching your tent, or pulling up the RV and calling Eagle County your basecamp.
Sylvan Lake State Park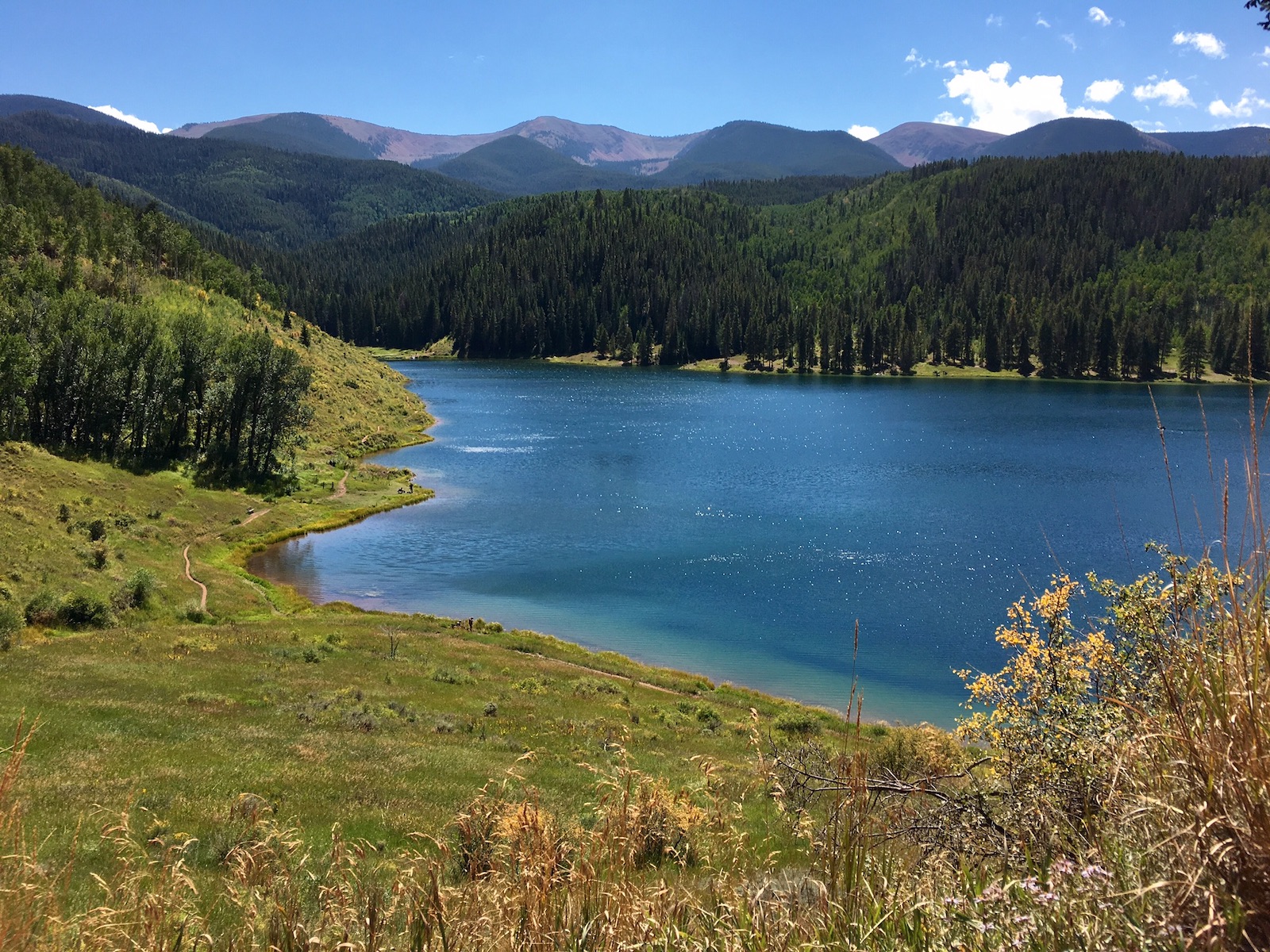 Located 15 miles south of town, Sylvan Lake is a scenic state park surrounded by the White River National Forest. The primary draw of the park is its namesake lake, where visitors can enjoy wakeless boating and great trout fishing. Canoes, kayaks, and stand-up paddleboards are available to rent from the park during the summer.
Hikers should take a walk on the 1.5-mile Sylvan Lake Trail or venture out on the nearly 6-mile West Brush Creek Trail for a longer trip. The park's 46-site campground is open year-round, but there are no hookups. Potable water, restrooms, and showers are available from May through October. In addition to camping, the park is home to nine cabins and three yurts for rent. Reservations must be made online.
Discover other awesome campgrounds near Vail, Avon, and Eagle.
Whitewater Rafting
Eagle is in close proximity to whitewater rafting on the Colorado River, Eagle River, and Gore Creek, and a number of local outfitters provide guided trips. Rapids in this area range from relaxing Class II all the way up to intense Class IV, so there's a trip to suit all ability levels.
One company offering guided trips in the area is Arkansas Valley Adventures. One trip heads to Dowd Chute a short, aggressive section of the Eagle River known for Class III & IV rapids. For a more relaxed experience with a minimum age requirement of 6 years old, consider a trip that travels on the Lower Eagle River. Both routes spend approximately two hours on the water, and wetsuits and life jackets are included with all reservations.
Fishing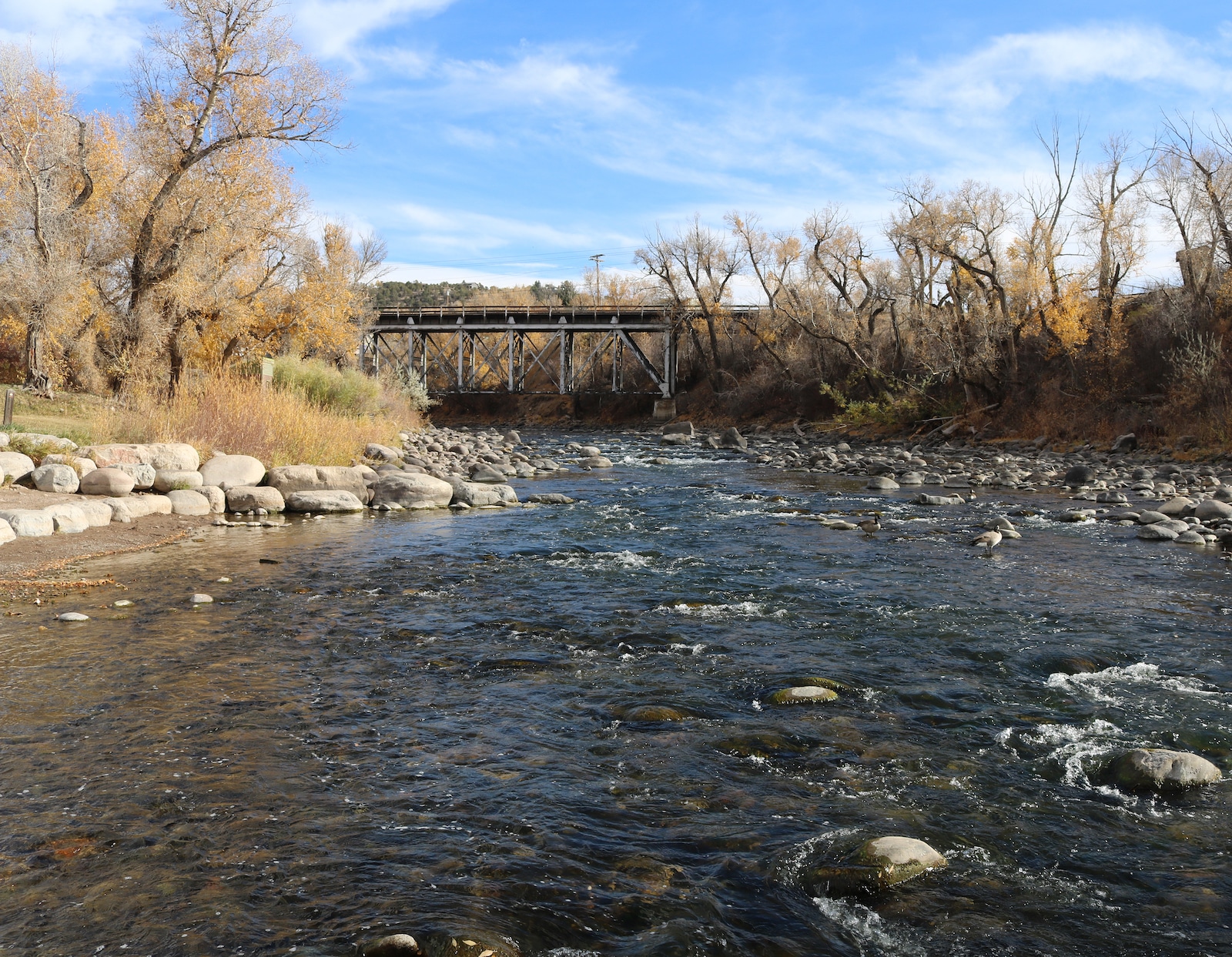 As the name suggests, the Eagle River runs directly through town, and visitors can reach any number of river access points without straying far from downtown. Chambers Park allows fishing, and there are a few access points east of town along US-Highway 6. Rainbow and brown trout are the two most commonly caught fish in this section of the river.
For lake fishing, look towards Sylvan Lake, which has an area of 42 acres and is stocked with rainbow and cutthroat trout. Brook and brown trout are also commonly caught. Only wakeless boating is allowed, and fishing is also permitted in the park along the East and West Brush Creek.
Fulford Cave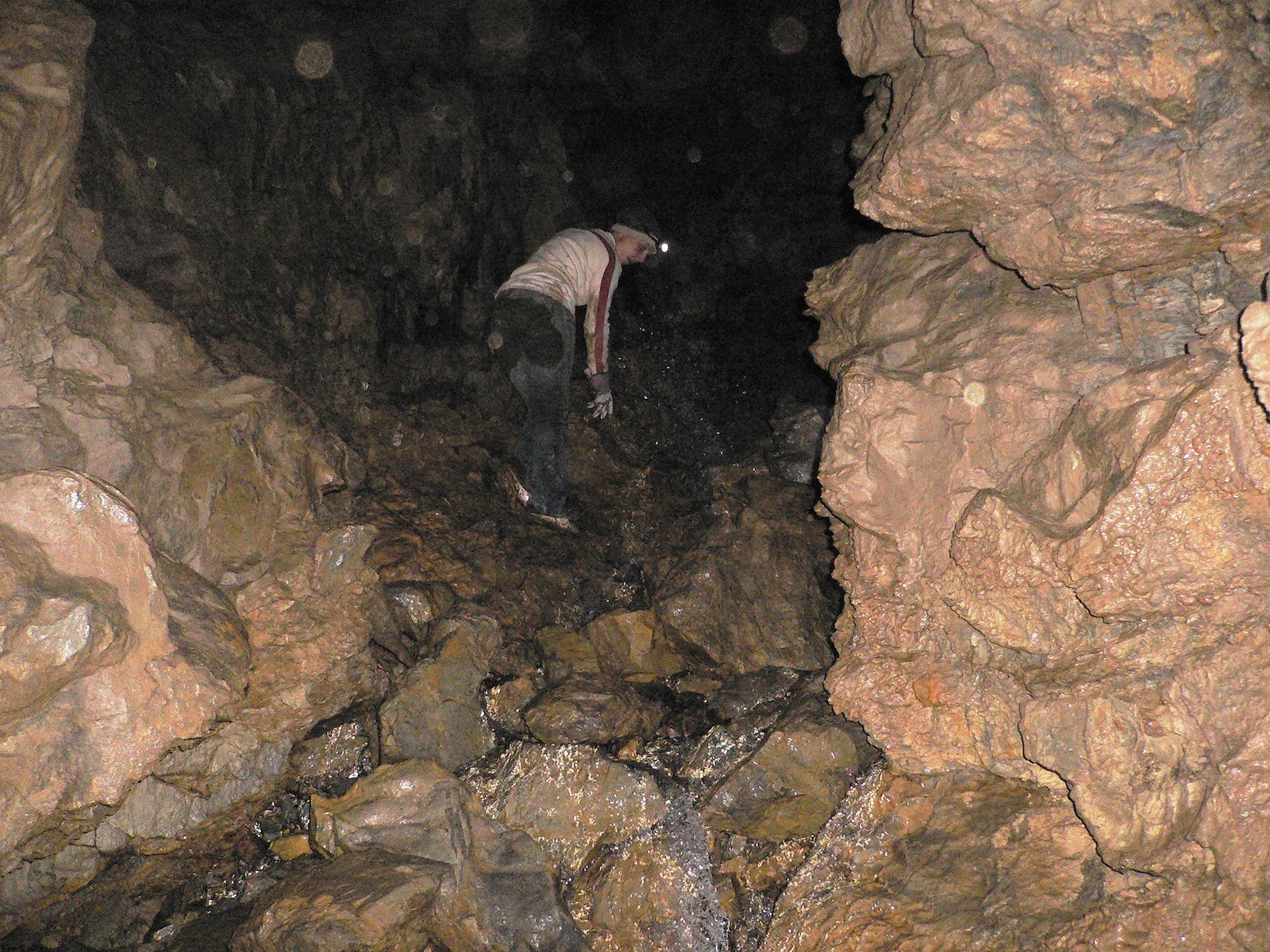 At about 15 miles south of Eagle, Fulford Cave is easily accessible. Designated as Colorado's 8th largest cave, this is the perfect activity for experienced thrill-seekers.
Before entering, prospective spelunkers must register online with the Forest Service and decontaminate all gear and clothing to prevent transmission of white-nose syndrome to the cave's bats. Additionally, the cave is closed from October 15 to April 15 while the bats are hibernating.
The cave is accessed via a .7-mile trail that leaves from nearby Fulford Cave Campground. It's completely dark inside, so bring backup light sources. Temperatures inside stay at a constant 40° F. Remember to dress warmly and in layers. Caving can be dangerous; all visitors should wear helmets, keep maps handy, and be familiar with the layout of the cave before entering.
River Tubing on the Mighty Colorado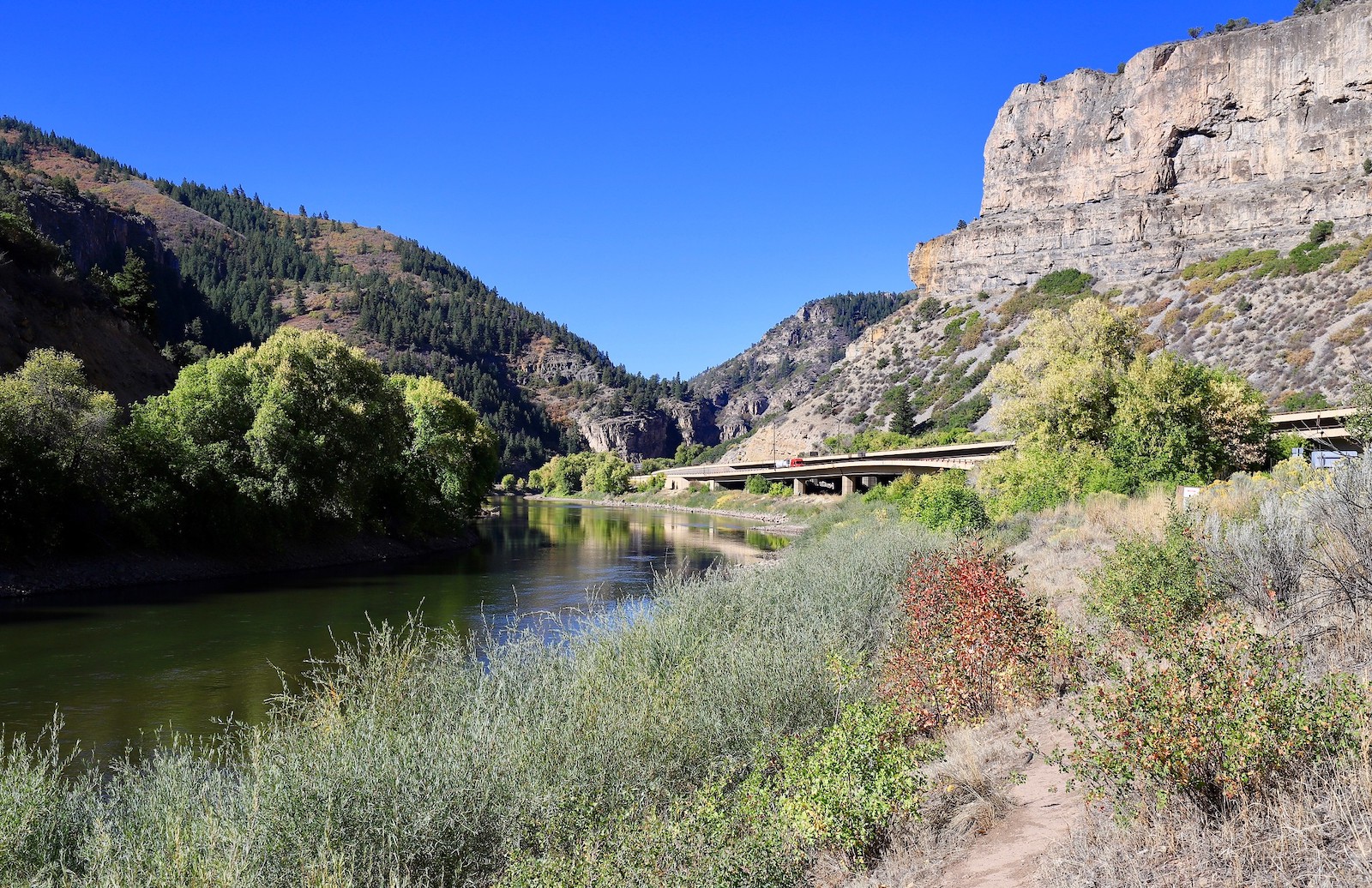 The Eagle River joins the Colorado River to the west in Dotsero. Despite logistical challenges, tubing the nearby sections of the Colorado is a scenic and relaxing way to spend a day.
Popular places to start are Dotsero and State Bridge. If starting at Dotsero, prepare to tube for approximately six hours until reaching Bair Ranch. For those hoping to start further upriver at State Bridge, plan to spend approximately four hours on the water before taking out at the Two Bridges Boat Ramp.
Always wear a lifejacket, and be sure to bring a paddle for emergencies. As always, practice Leave no Trace principles by packing out all trash. For a less logistically challenging trip, consider booking a shuttle and tube rental from Turtle Tubing, a Dotsero-based outfitter.
Winter
While Eagle doesn't boast its own downhill ski trails in town, both Avon and Vail do and are within a fast day trip. Furthermore, by staying in Eagle, you'll likely save considerable money and be miles closer to one of Colorado's most notorious hot spring destinations, the aforementioned Glenwood Springs.
Skiing and Snowboarding at Beaver Creek or Vail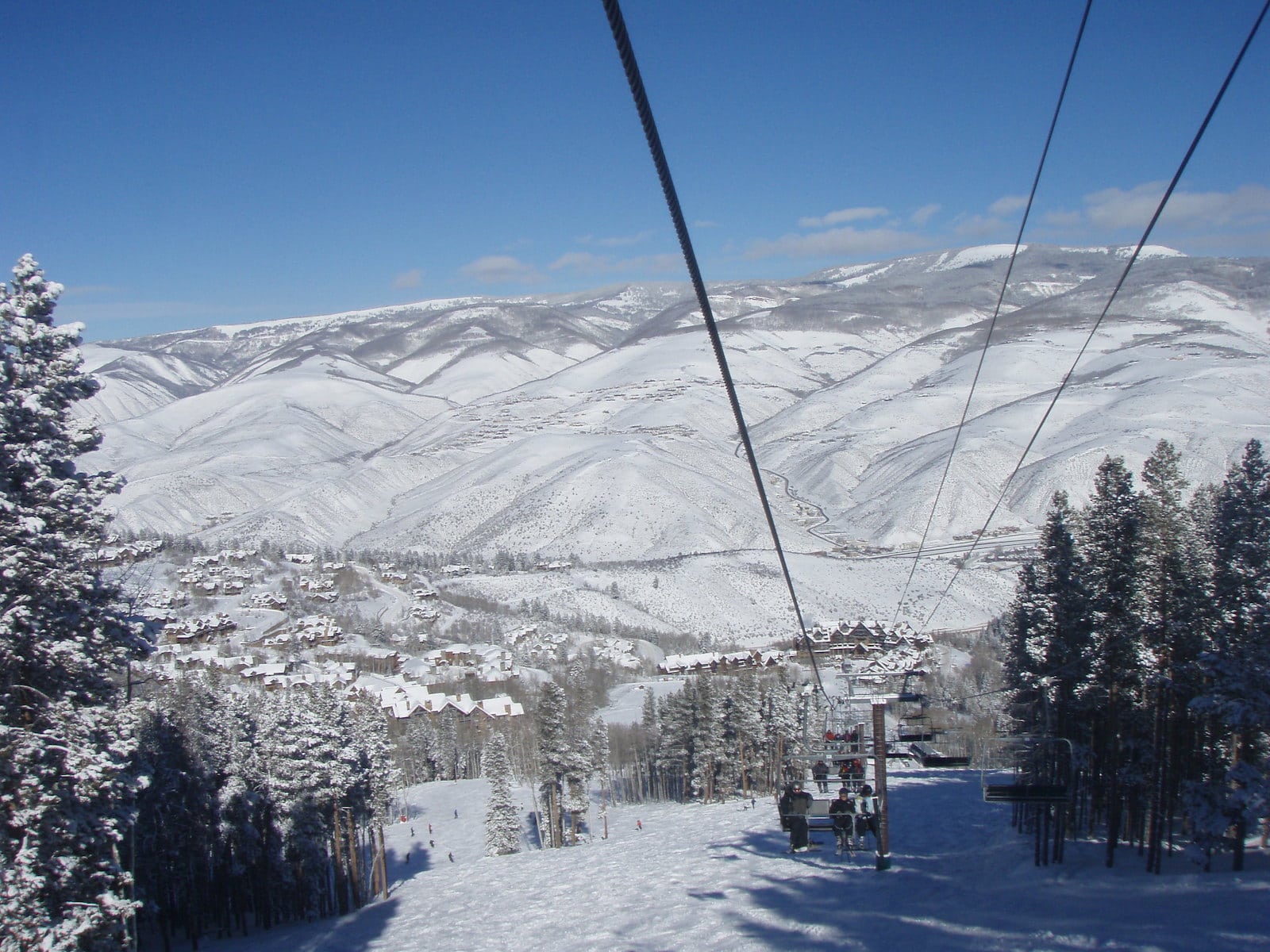 With easy access to both Vail and Beaver Creek, Eagle is in close proximity to some of Colorado's most famous ski resorts. As the largest resort in the state, Vail has over 5,000 skiable acres accessed by 31 lifts. If that's not enough, Vail Village features luxury hotels, shops, and a number of top-tier restaurants. The resort is also home to on-mountain snow tubing, and cross-country skiing is available at the nearby Vail Nordic Center.
Despite being smaller, Beaver Creek's 149 trails also offer world-class skiing and snowboarding. With three terrain parks, bowl skiing, and much more, visitors of all skill levels and preferences can find somewhere to have fun. Like Vail, Beaver Creek Village has fantastic accommodations and dining, and there's even an ice skating rink. It too has cross country skiing at the BC Nordic Center.
These are just some of the fun things to do in Eagle County. Have a terrific trip to this quaint town in west-central Colorado!