Anchored by its plentiful hot springs and stunning canyon, the historic town of Glenwood Springs features something for everyone. Whether you're looking to hit the slopes, soak in the mineral hot springs, climb the canyon walls, or hike to one of Colorado's most famous destinations, it all awaits you in Glenwood Springs.
No matter what time of year, there are plenty of things to do in Glenwood Springs that will have you coming back for more!
Year-round things to do
From taking a dip in a hot spring to shopping at art galleries and trying the latest brew from the local brewery, there is plenty to do with these year-round activities in Glenwood Springs.
Soak in a hot spring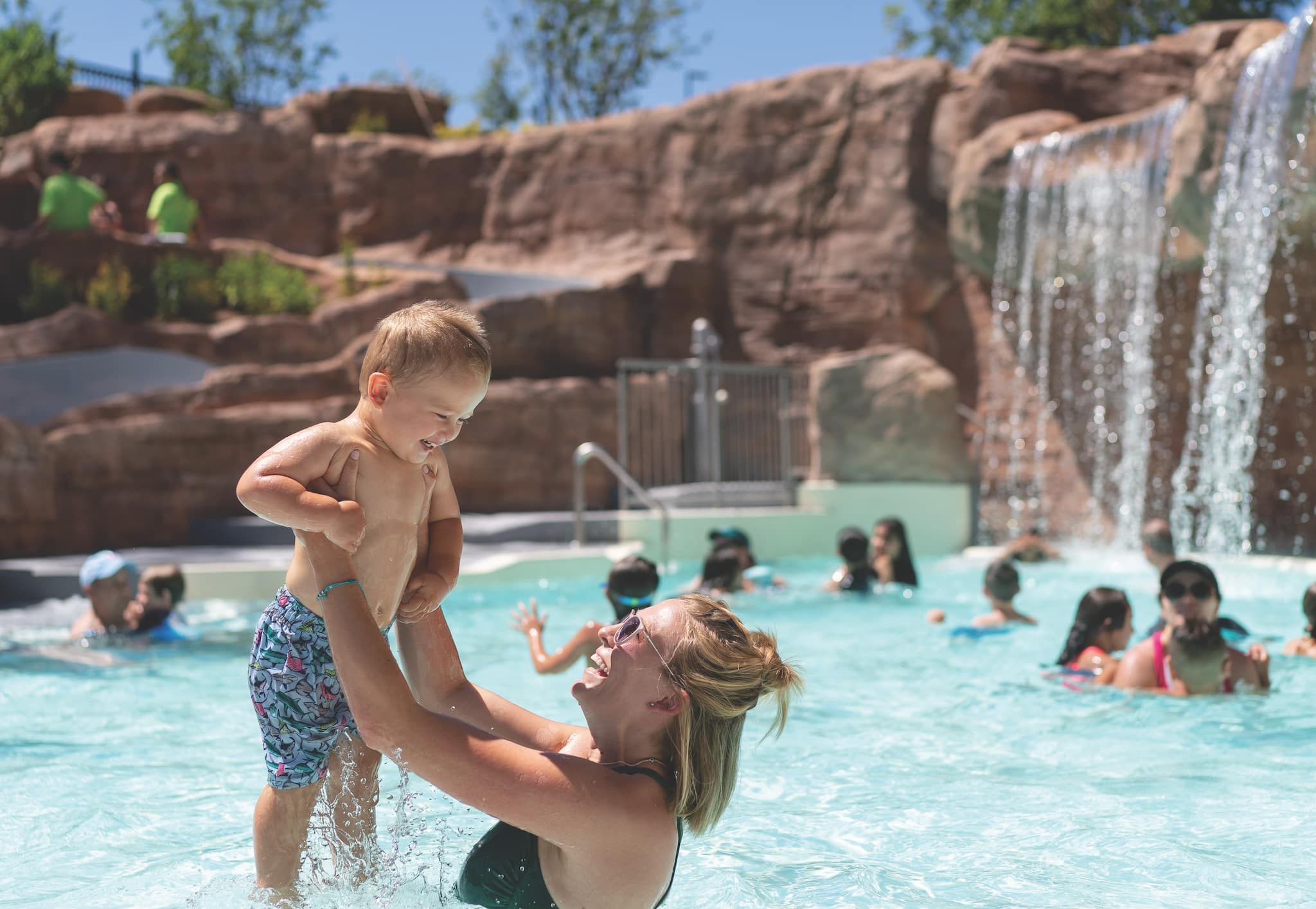 Glenwood Springs is famous for its many hot springs, in fact, that's how the town got its name. One of the best options is the Glenwood Hot Springs Pool, which is the largest hot springs pool in the world.
Situated within walking distance to downtown Glenwood Springs, the huge pool features fifteen healing minerals that leave guests relaxed and invigorated. As part of a larger resort, guests can enjoy lodging options, restaurants, shopping, and a gym all onsite.
Another local option is Iron Mountain Hot Springs. Featuring sixteen hot spring pools set around the picturesque Colorado River, these hot springs range in temperature from 98°F to 108°F. After soaking, consider stopping by the Sopris Cafe, a poolside cafe offering grab & go snacks and drinks.
Glenwood Caverns Adventure Park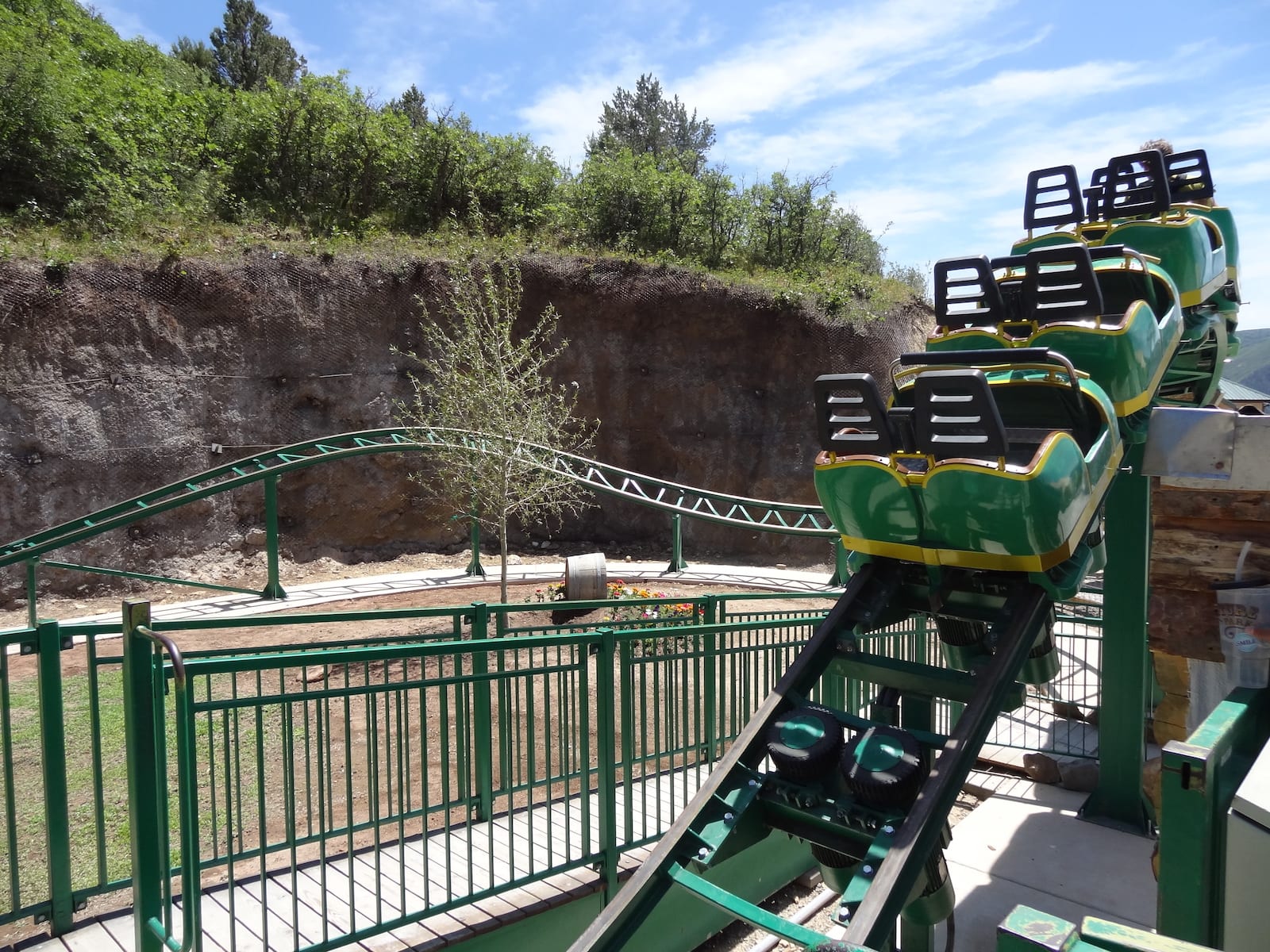 Known as America's only mountain-top theme park, Glenwood Caverns Adventure Park is a great spot for families visiting Glenwood Springs with children. One of the most thrilling rides is the Haunted Mine Drop. This is the first drop ride to ever venture underground. It launches visitors 110 feet underground, making it an adrenaline-pumping and exciting ride.
Another fun option is the park's Alpine Coaster. Featuring 3,400 feet of track, this is a ride that can be enjoyed year-round by the whole family. The Glenwood Caverns Adventure Park also offers a selection of cave tours. One option is the King's Row Tour, which lasts forty minutes and takes visitors 150 feet deep into the cave into King's Row, a huge cave with countless stalactites and stalagmites.
Frontier Historical Museum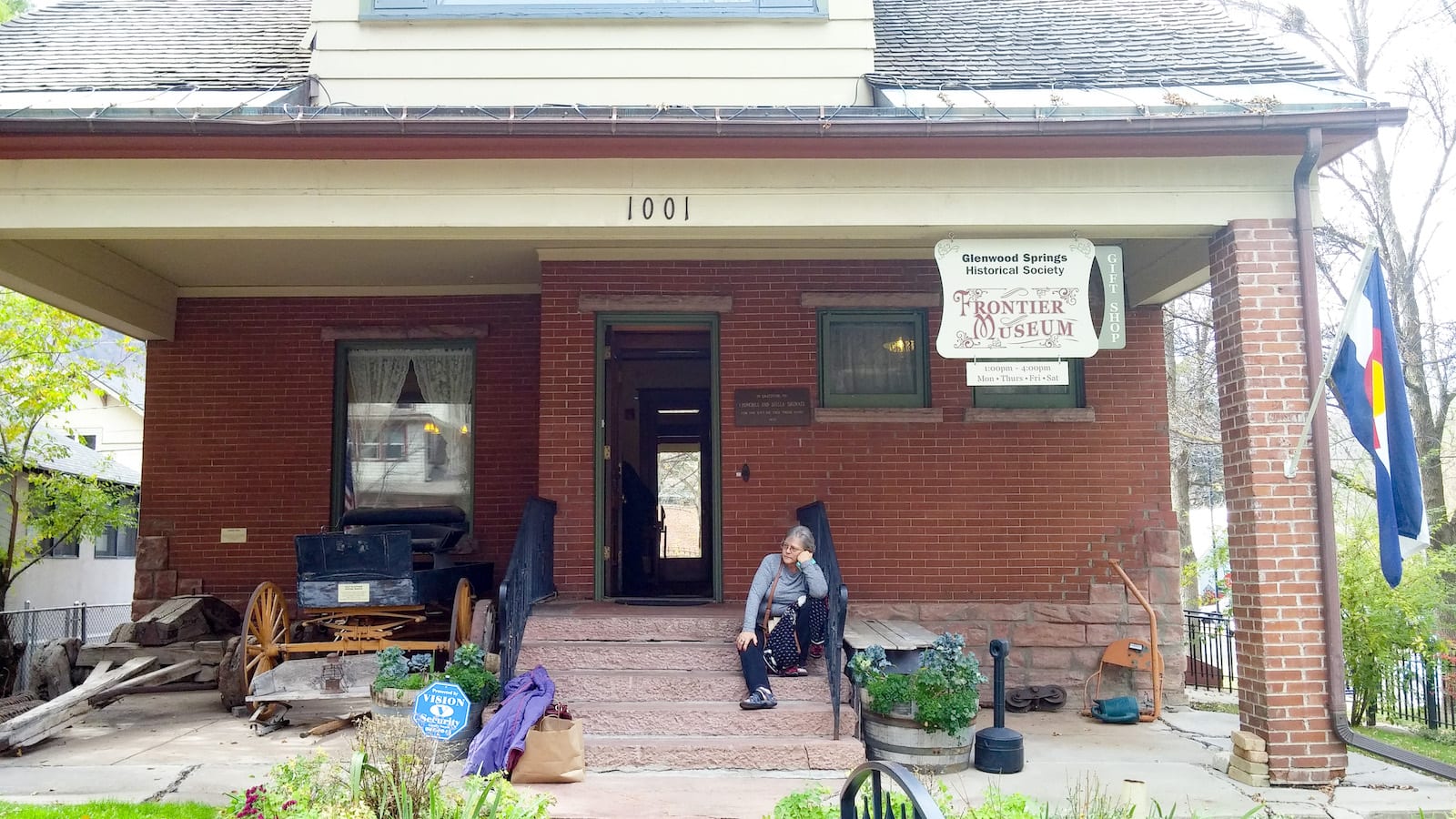 The Frontier Historical Museum is set in a historic house in downtown Glenwood Springs. With a focus on the history of the town, this small museum provides visitors with a great sense of the rich history with educational exhibits and unique antiques from its early frontier past to its modern days.
During summer, the museum offers guided walking tours, or visitors can choose to pick up a pamphlet for a self-guided tour of downtown Glenwood Springs. For any visitors venturing to Glenwood Springs in October, consider reserving spots on the annual Ghost Walk ahead of time. It sells out early, but this ghost tour is both educational and spooky, so it's fun for the whole family.
Visit Local Breweries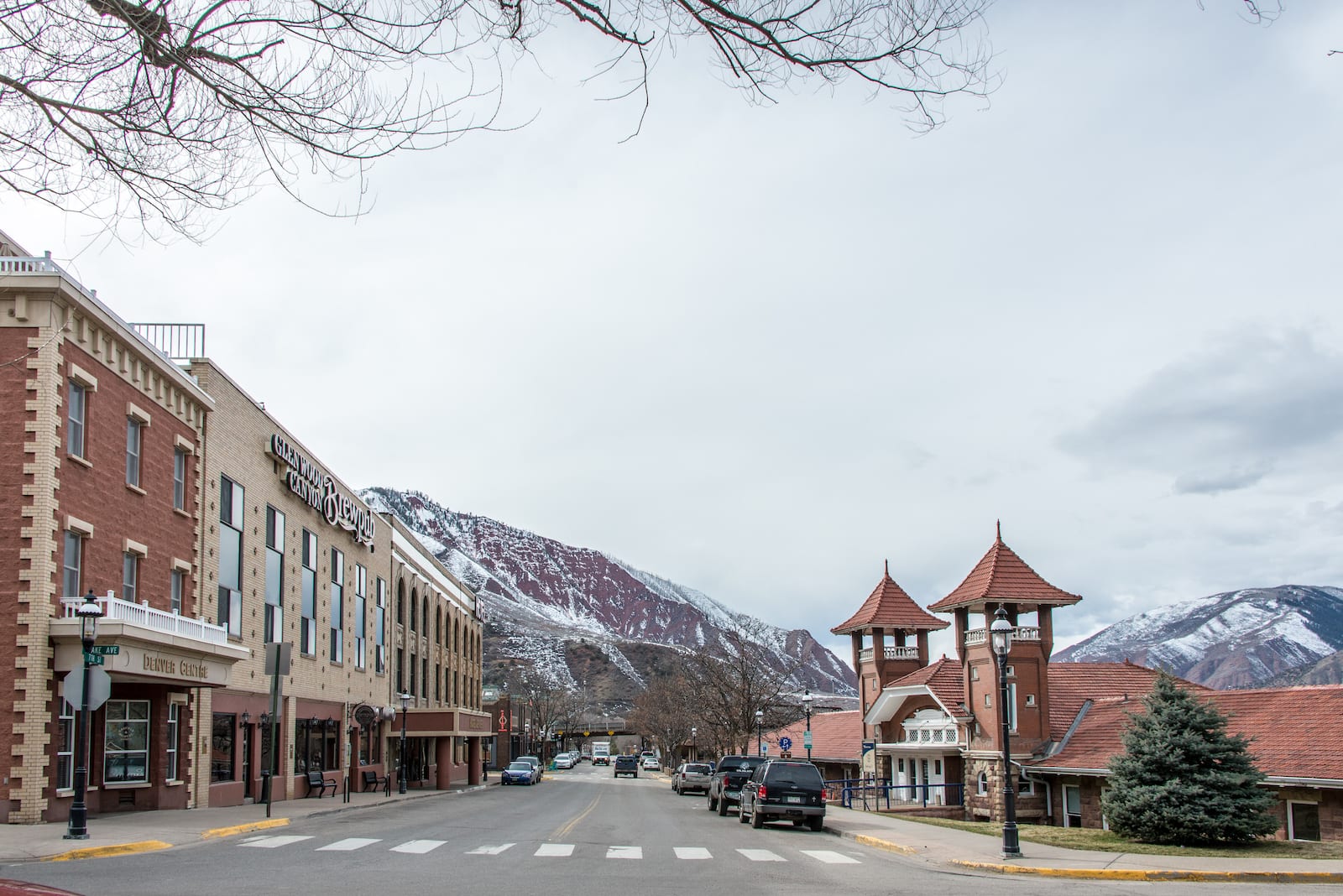 Glenwood Springs is home to a large number of local breweries, like Glenwood Canyon Brewpub, a downtown favorite near the Colorado River. This restaurant/brewpub serves a wide variety of craft and local beers as well as a full restaurant menu including burgers, ribs, sandwiches, and even enchiladas. The brewpub stocks four local beers year-round as well as a number of seasonal brews.
Another option is Casey Brewing. Located just two blocks from Glenwood Canyon Brewpub, Casey Brewing is another great local brewery in downtown Glenwood Springs. Casey Brewing sources 99% of its ingredients from Colorado, so visiting this brewery is one of the best ways to support local Colorado businesses. For those interested in the brewing process, the brewery offers limited tours and tasting sessions of their barrel cellar.
Glenwood Vaudeville Revue
For a night full of family-friendly fun and delicious food, look no further than the Glenwood Vaudeville Revue. This dinner theater show combines comedy, dance numbers, and original songs into an unforgettable show, and the fantastic food from local Glenwood Springs Restaurants makes this a must-see for families traveling to the area.
Guests should get tickets ahead of time because this show frequently sells out. Dinner items include spaghetti and meatballs, clam chowder, and much more, and it's all prepared by local restaurants. The show lasts for two hours, and there's a twenty-minute intermission for desserts and drinks.
Cooper Corner Gallery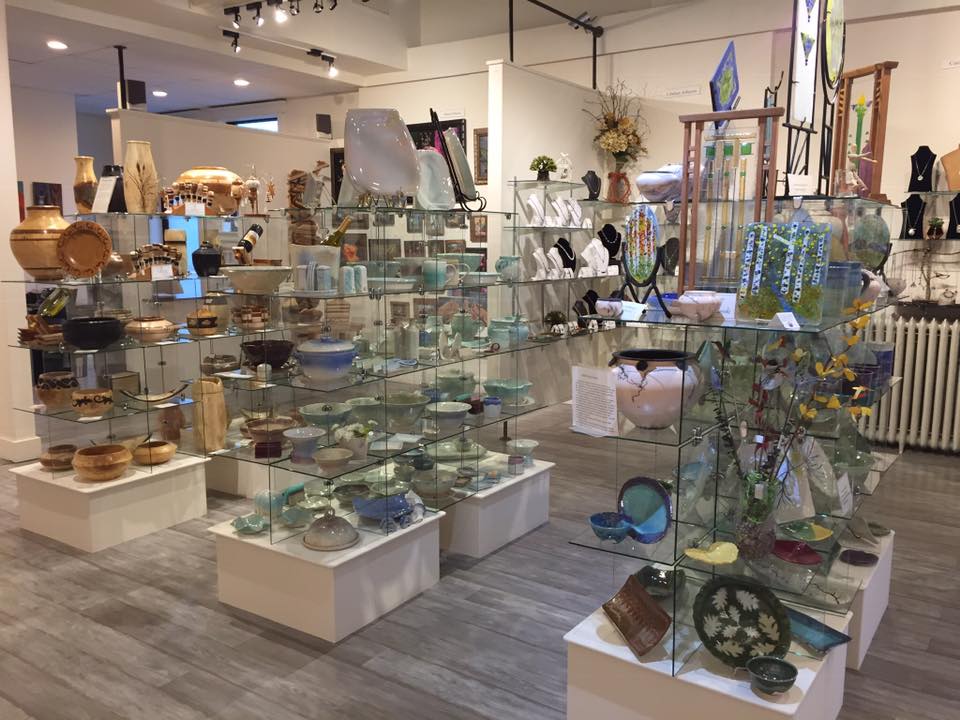 Cooper Corner Gallery is a local art gallery showing off the beautiful artwork of talented local artists. Located at the corner of 8th and Cooper Avenue, Cooper Corner Gallery is set right in the heart of downtown Glenwood Springs. All of the art is made by local artists and sells paintings, photographs, jewelry, pottery, and glass art.
Glenwood Escape Room
Glenwood Escape Room is another fun activity that is great for visitors with children. Featuring three distinct escape rooms and an escape rate of only 45%, a visit to the Glenwood Escape Room can be a challenging and enjoyable experience. One of the most popular rooms is known as "The Serial Doctor." Rated PG-13, this room requires players to escape from the clutches of an evil doctor that has kidnapped the group.
Reservations are required, and players should arrive fifteen minutes before their allotted time. All rooms are private, so multiple groups will not be attempting the same room at the same time. Besides being great fun, escape rooms are an effective way to practice observational skills and team-building, making Glenwood Escape Room a great stop on a trip through Glenwood Springs.
Summer things to do
Summers in Glenwood Springs open up a world of wonder with epic canyon climbs and hikes to majestic waterfalls. Find your Colorado adventure with these summer activities in Glenwood Springs.
Climbing the walls of Glenwood Canyon
The tall limestone and granite walls of Glenwood Canyon make it a top destination for climbers. There are a variety of routes ranging from sport and trad climbing to bouldering, so climbers of all types can find something to their liking.
One of the most well-known climbing spots is the Puoux. This popular area for limestone crag climbing is set on the east side of the No Name Tunnel along I-70. Routes range from 5.6 to 5.13, ideal for moderate and advanced climbers.
Another climbing option exists near the Jess Weaver Trailhead off the No Name exit of I-70. Numerous climbing opportunities exist on both sides of No Name Creek, which is just half a mile from the trailhead.
While summer is a great time for climbing, the spring and fall months are also welcomed times of year to tackle the canyon.
Hike to Hanging Lake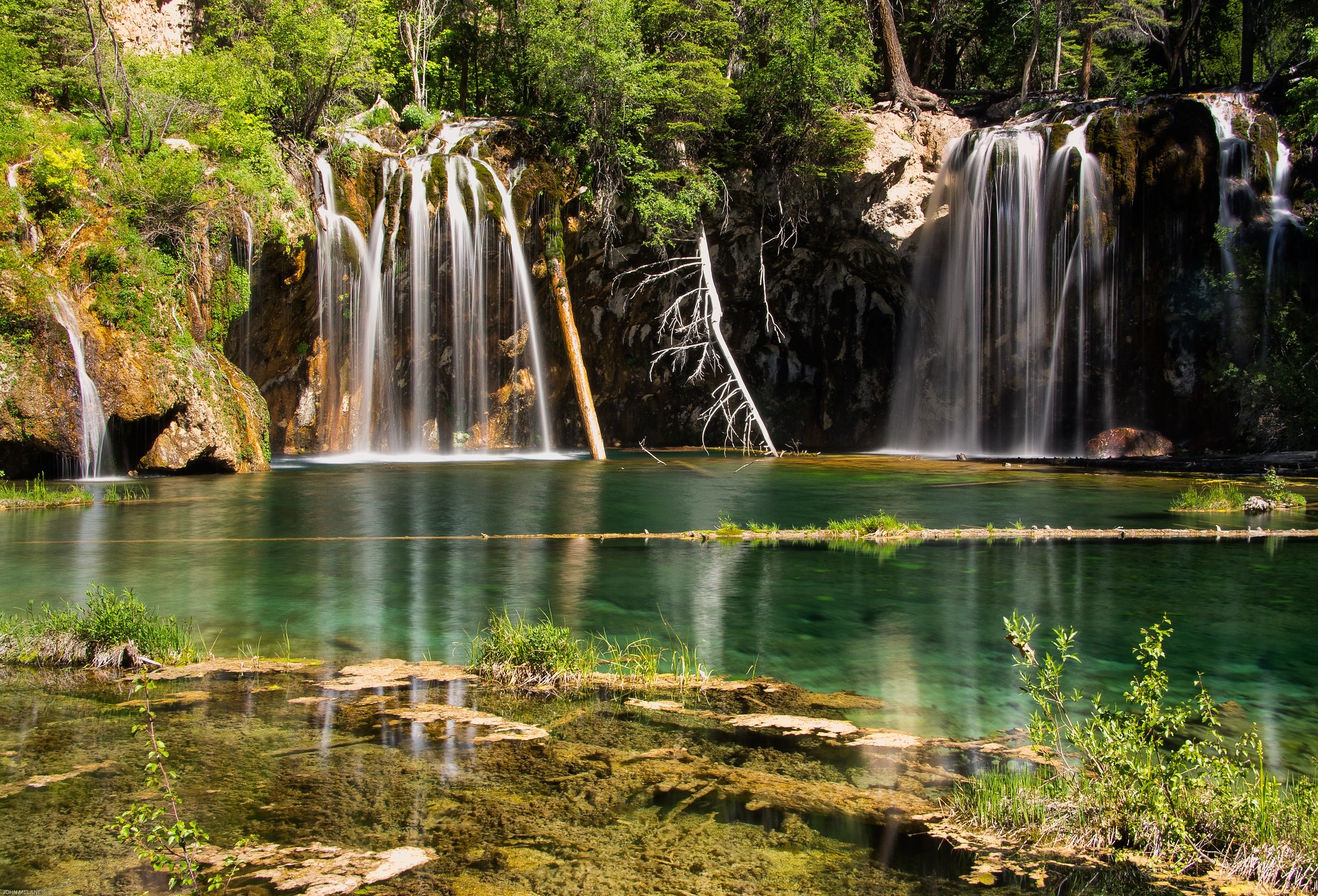 All visitors to Glenwood Canyon should try to make the hike to Hanging Lake. Named a National Natural Landmark in 2011, Hanging Lake is a unique geological formation that features gentle waterfalls and a beautiful lake. Because of the delicate nature, swimming, fishing, and walking on the log are strictly prohibited. The trail is just over a mile to the lake but is a steep climb to get there so come prepared with sturdy shoes.
Because of the trail's popularity, the town of Glenwood Springs has instituted a permit process for the hike to Hanging Lake, and it can be competitive. Permits must be reserved ahead of time online, and visitors can either park at the Hanging Lake rest area or walk/bike to the trailhead. All visitors will be asked to present a permit at the trailhead before beginning the hike.
Whitewater rafting and kayaking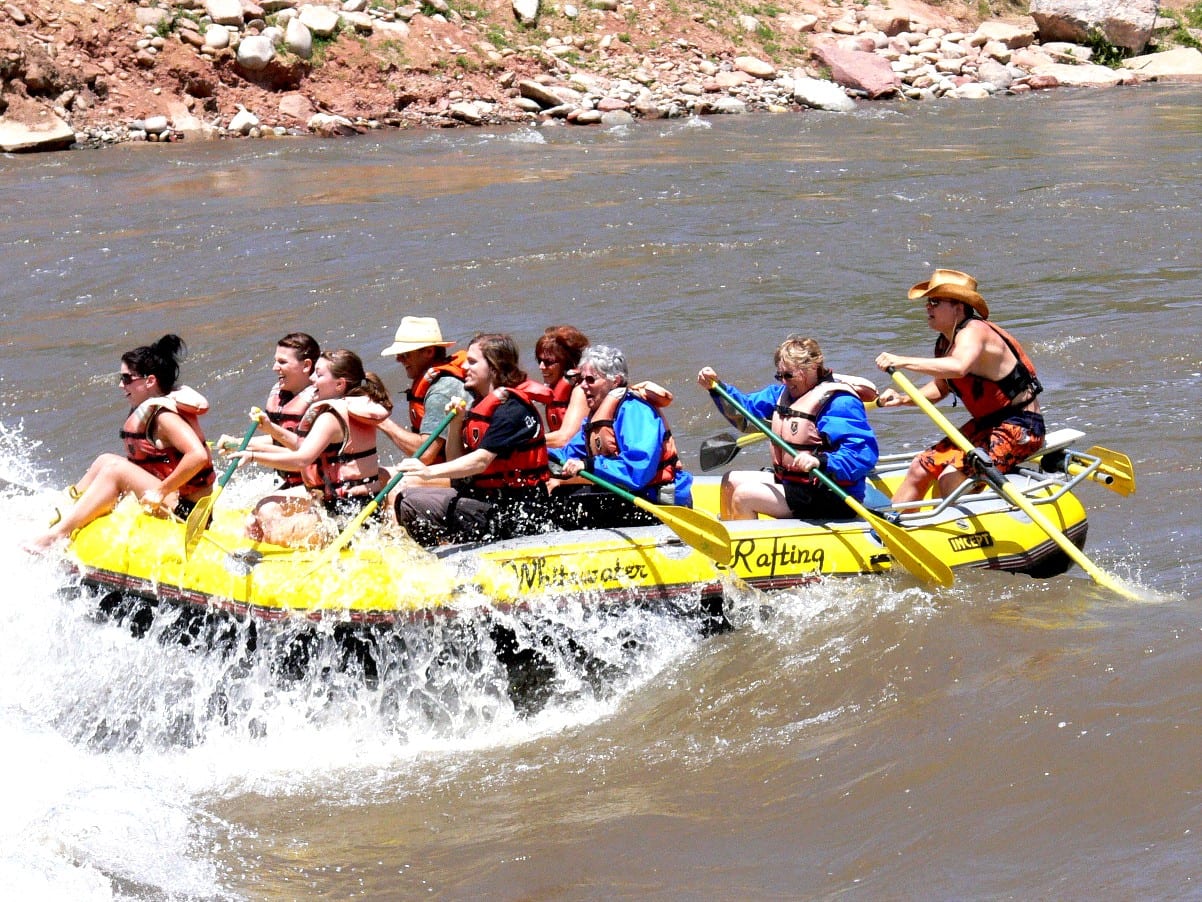 Due to its proximity to the Colorado River, a number of companies offer whitewater rafting and kayaking out of Glenwood Springs. Whitewater rafting is one of the most fun and exciting ways to explore the area, so adventurous visitors should consider booking a rafting trip on their trip to Glenwood Springs.
Glenwood Adventure is one of a few companies offering guided trips out of Glenwood Springs. They feature a number of guided trips ranging from short, half-day rafting trips to extended, multi-day rafting excursions. One option is to raft down the Roaring Fork River. Running from Carbondale to Glenwood Springs, this two-and-a-half-hour rafting trip features class II and III whitewater, so it's suitable for beginners and intermediate rafters.
Hike to Doc Holliday's Grave Trail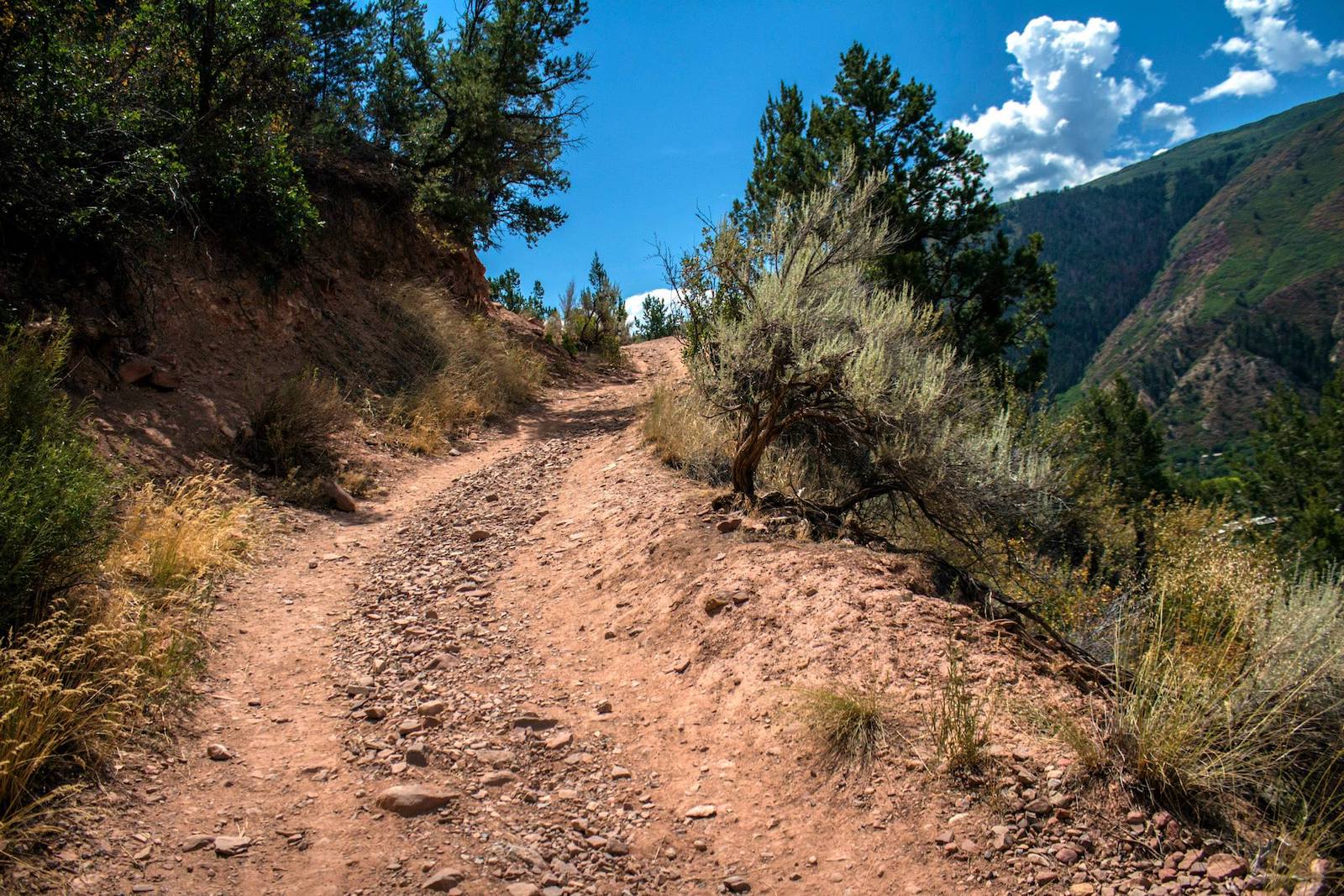 Doc Holliday, the famous Colorado outlaw, and gambler, died in Glenwood Springs in 1887. He was buried somewhere in Linwood Cemetery, and hiking to his gravestone is a popular activity for visitors to Glenwood Springs.
The hike is less than a mile round-trip, so it's one that's enjoyable for adults and children alike. The trailhead for the hike is situated at the corner of 12th St. and Bennett Avenue in downtown Glenwood Springs. From there, simply follow the signs to the famous grave marker. Leashed dogs are allowed on this trail.
Two Rivers Park
Situated right outside of downtown Glenwood Springs at the confluence of the Colorado and Roaring Fork rivers, Two Rivers Park is a large public park that is a great place to visit on a warm summer day. The park features a large amphitheater, two park shelters, a boat ramp to access the river, a playground, plus softball and baseball fields.
Winter things to do
Winter in Glenwood Springs is idyllic with skiing, snowshoeing, ice skating, and many more things to do. But the best part is after a long day on the mountain you have your choice of hot springs to return to for some relaxation and rejuvenation. Discover these winter activities in Glenwood Springs!
Sunlight Mountain Resort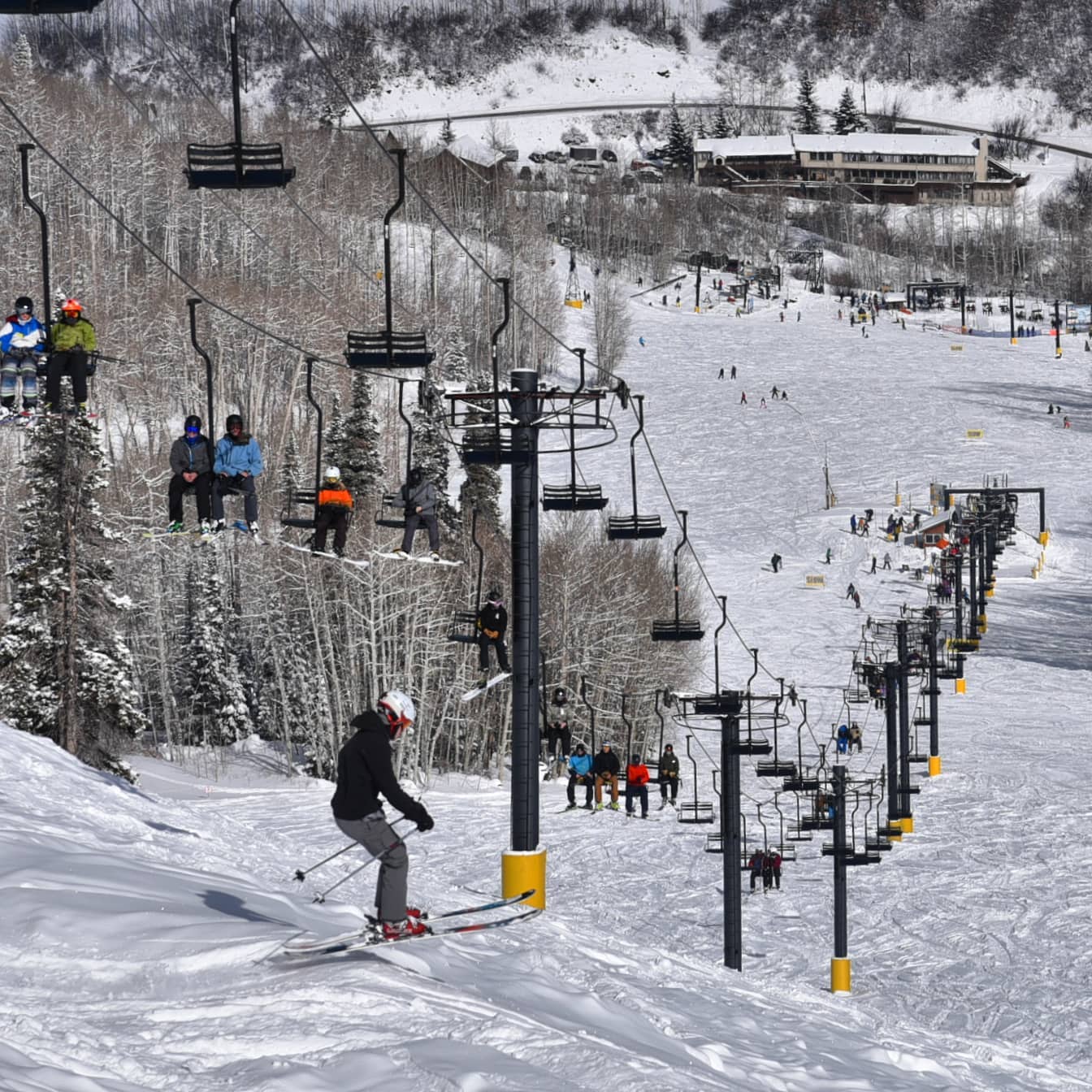 Sunlight Mountain Resort is a full-service ski resort in Glenwood Springs. With free parking and budget-friendly ski passes, Sunlight Mountain Resort is known as one of the most affordable ski resorts in Colorado. The mountain features a huge number of trails ranging in difficulty from beginner trails to even a few double black diamond trails.
For beginner skiers, Sunlight Mountain Resort features ski and snowboard lessons for students of all ages. One option is the Learn-to-Shine program, which includes three half-day lessons plus an additional 5-day ski pass to practice new skills. After enjoying a day skiing, visitors should consider stopping by the Sunlight Mountain Resort's Grizz Grill or the Compass Mountain Grill food truck.
Nordic Skiing at Sunlight Mountain Cross Country Ski Center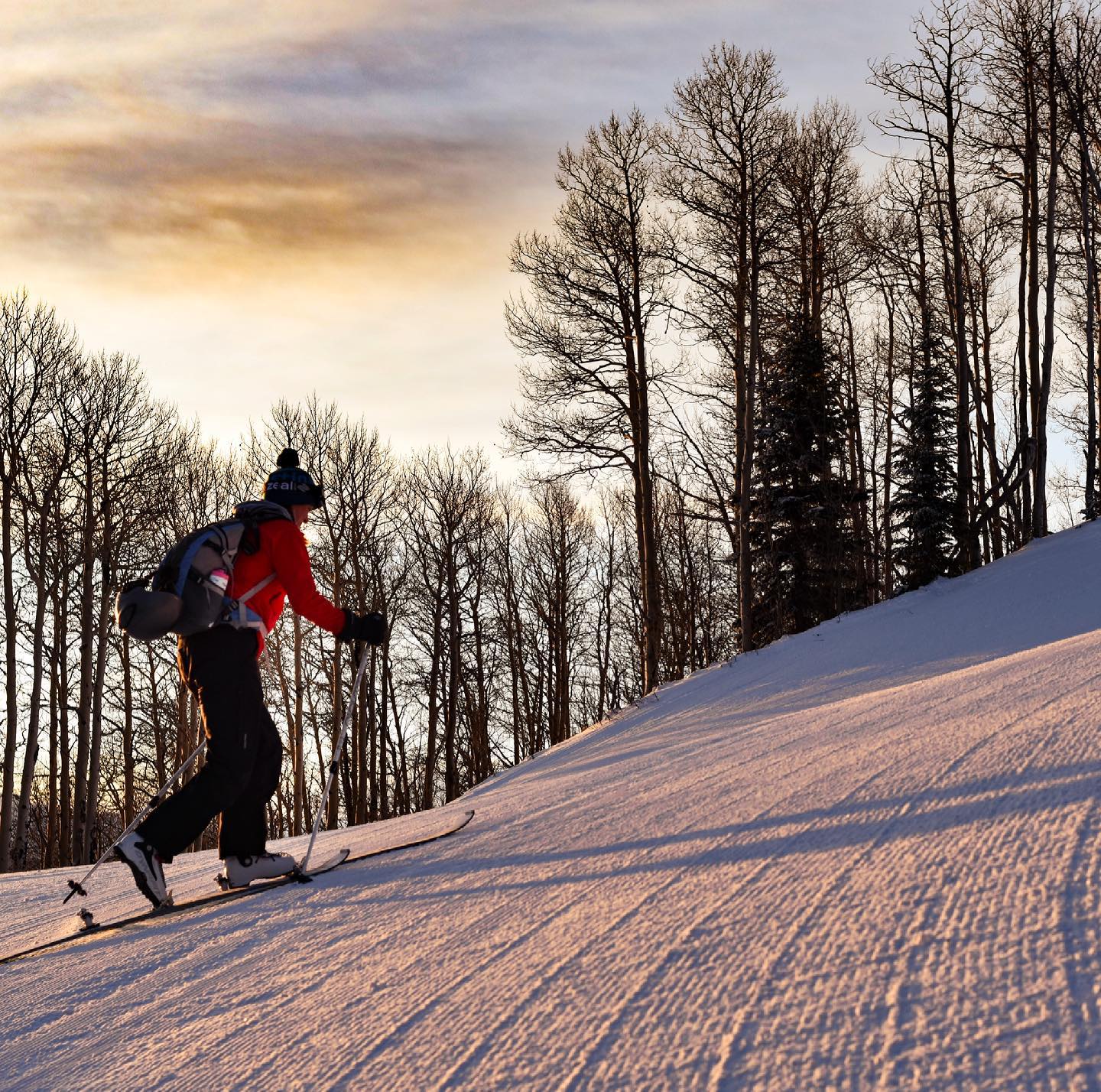 Sunlight Mountain Resort also features its own nordic center. With 18 miles of cross country and snowshoe trails through the Babbish Gulch. All trails begin at Four Mile Road, where nordic skiers of all skill levels will be able to enjoy the area's well-groomed trails. There is no cost to use the trail and equipment rentals are available at the Sunlight Mountain Ski and Bike Shop in downtown Glenwood Springs.
Not into cross-country skiing? The trails through Babbish Gulch are also great for snowshoeing. Snowshoe rentals are also available at the Sunlight Mountain Ski and Bike Shop.
Snowmobiling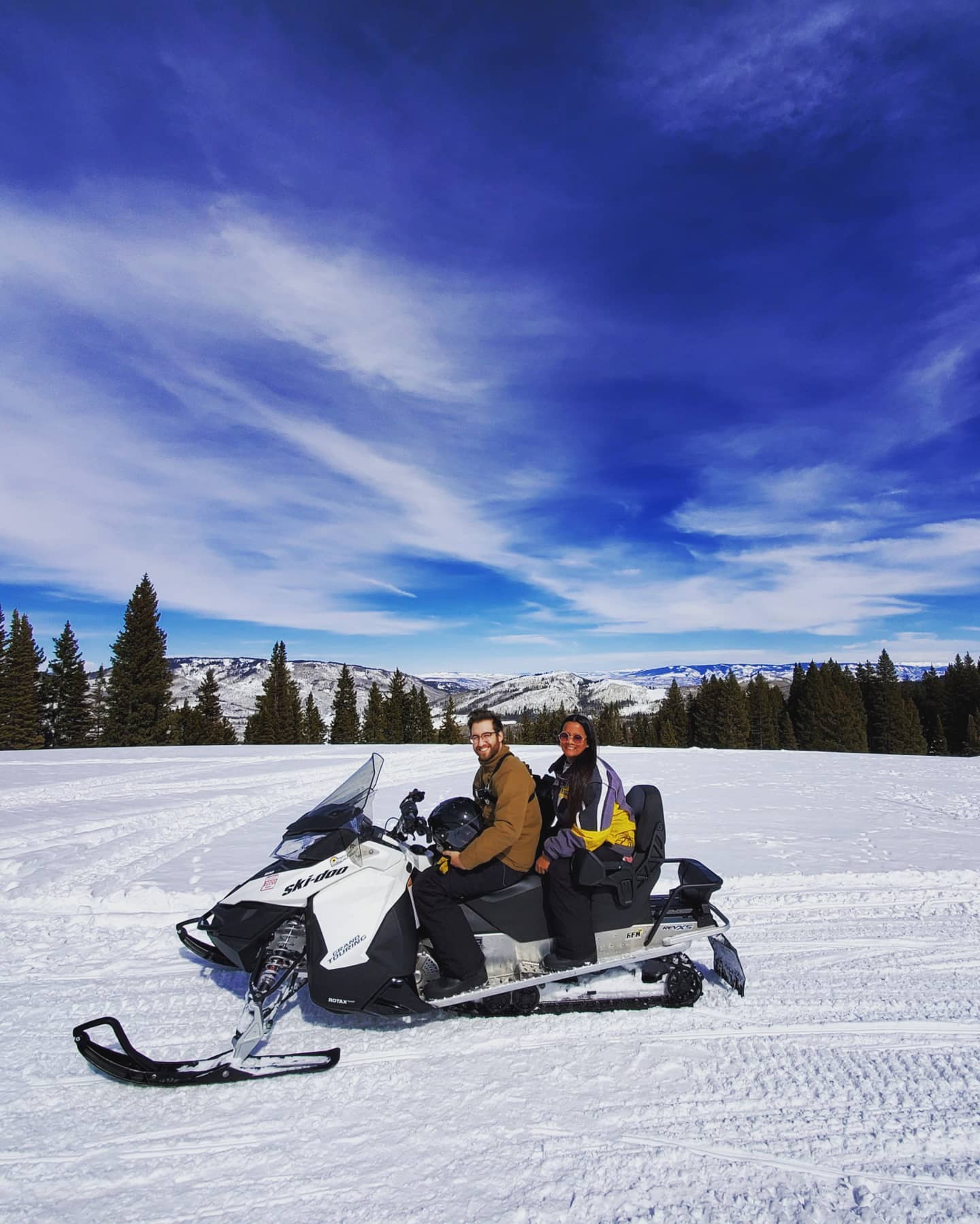 It's full-speed ahead with snowmobiling in Glenwood Springs. For those who want a break from skiing or just not into downhill, Sunlight Mountain Resort also offers snowmobile tours. Featuring a family tour, an adventure ride tour, and a private custom tour, there is something for everyone. These tours are another great way to explore the mountains and take in the beautiful winter scenery.
Ice Skating
Ice skating at the Glenwood Recreation Center is another fun way to pass the time in Glenwood Springs during the winter months. Usually open from November until mid-March, this full-size rink offers public skating twice a week on Mondays and Wednesdays. The center requests that visitors bring their own skates, but rentals are available for a small fee if necessary.
Additionally, the Glenwood Springs Community Center Ice Rink also features weekly drop-in hockey on Tuesdays and Thursdays. There is a slightly larger fee, but any hockey fan visiting Glenwood Springs should be sure to stop by for a fun afternoon.
Relax and rejuvenate in some of Colorado's most popular hot springs and discover a plethora of things to do in Glenwood Springs, no matter what time of year!