Quintessential Colorado, Creede is a historic mining town nestled in the heart of the San Juan Mountains. Surrounded by beauty and history, Creede boasts one of the most scenic landscapes with its sheer cliffs, mountaintops, and one of the most unique geological sites in the state.
Discover more about what makes this place so special with these things to do in Creede.
Year-round activities
No matter what time of year, visitors will find a variety of things to do in Creede. From historic mines and charming downtown to some of the state's most beautiful landscapes and scenic byways, discover these year-round activities in Creede, and start planning your trip today!
Silver Thread Scenic Byway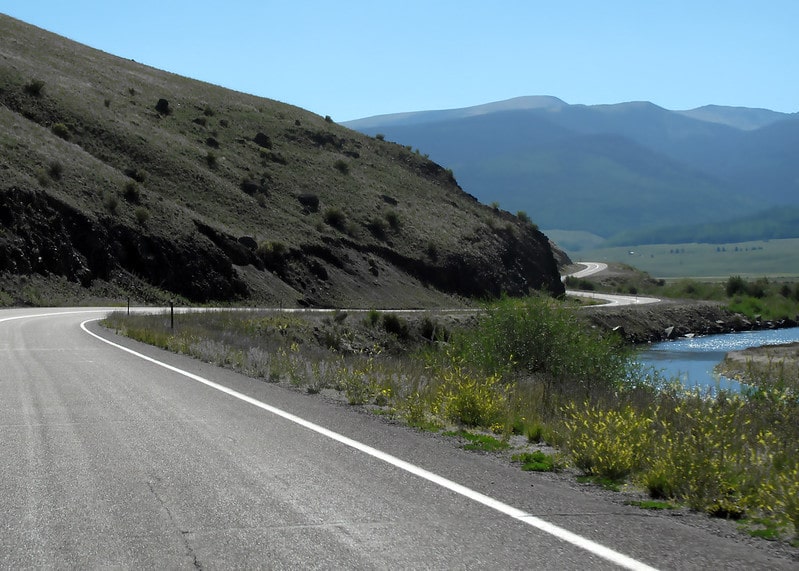 First designated as a Colorado Scenic and Historic Byway in 1990, the Silver Thread Scenic Byway stretches nearly 120 miles in round-trip length across some of Colorado's most interesting, historical, and beautiful areas. Following the rough path through the San Juan mountains made by the Ute Indians, this scenic byway connects the towns of Creede, South Fork, and Lake City.
Visitors hoping to complete the entire byway should dedicate at least three hours, but multiple days could easily be spent exploring this section of Colorado.
One of the highlights of the route is Lake San Cristobal. Located outside of Lake City near the middle of the Scenic Byway, this huge lake is a popular spot for camping, fishing, and boating, and the views of the surrounding area from the shore make this a must-see stop on the Silver Thread Byway.
Be sure to also visit the towns of Lake City and South Fork, with Lake City's large historic district, and South Fork's unparalleled access to the wilderness in the area.
Creede Underground Mining Museum
After silver was found nearby in the late nineteenth century, Creede became a town defined by the mining industry. To commemorate this rich history, three miners began work on an underground mining museum in 1990. Although the site of the museum was never actually used for commercial mining, it is located entirely underground, and the methods used to create the museum are representative of those used in Creede's famous silver mining days.
Besides being located entirely underground, the Creede Underground Mining Museum features real mining equipment and artifacts, and there are a number of exhibits dedicated to the various components of silver mining including stoping, blasting, blacksmithing, and more. For the best experience, take one of the museum's guided tours, led by a retired miner.
Creede Historic Museum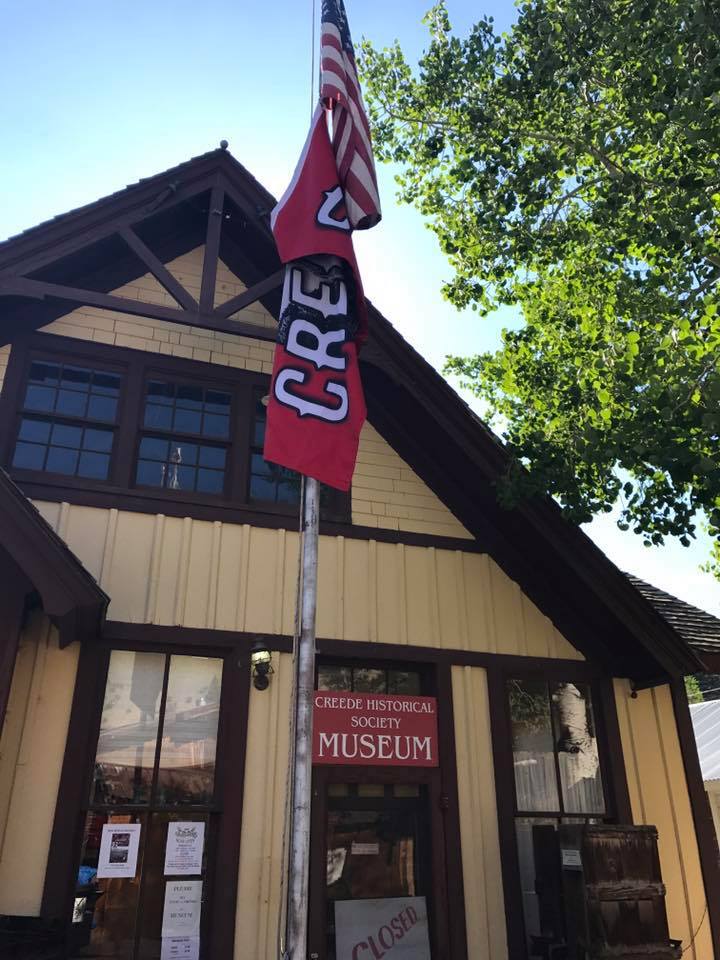 Located in the original Old Denver & Rio Grande Railroad Depot that was built in the early 1890s, the Creede Historic Museum is a treasure trove of information and artifacts relating to Creede and its interesting history. The museum features a hand-drawn fire wagon, a horse-drawn hearse, a large photo collection of residents and buildings throughout Creede's history. Plus, even some original gambling equipment from long ago.
Historic Downtown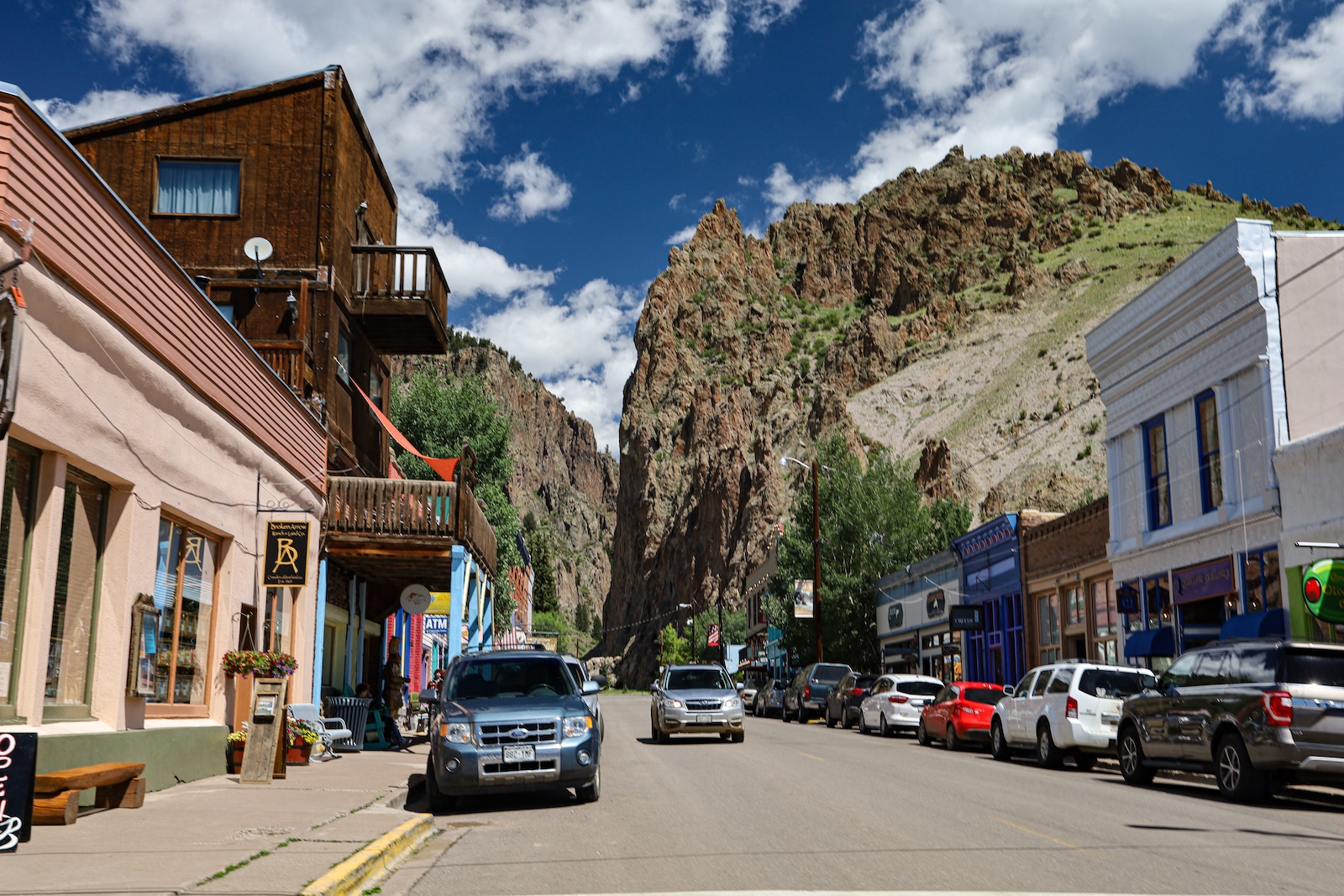 Made up of only seven blocks, downtown Creede contains a number of historic buildings reaching back into the town's silver mining history. To best experience this part of Colorado history, visitors should consider picking up a self-guided tour booklet at the Creede Historic Museum. This booklet guides visitors through the historic downtown while providing great information on the shops, restaurants, and other buildings in the area.
One of the highlights of this quaint historic district is the Pillars of Hercules. Rising almost one thousand feet off the ground right outside of Creede, these stunning cliffs provide a perfect backdrop to the historic downtown area. Besides the Pillars of Hercules, visitors should be sure to stop at one of the area's local restaurants or independent art galleries.
Summer activities
Discover epic Colorado adventures with these summer activities in Creede.
Bachelor Loop Scenic Drive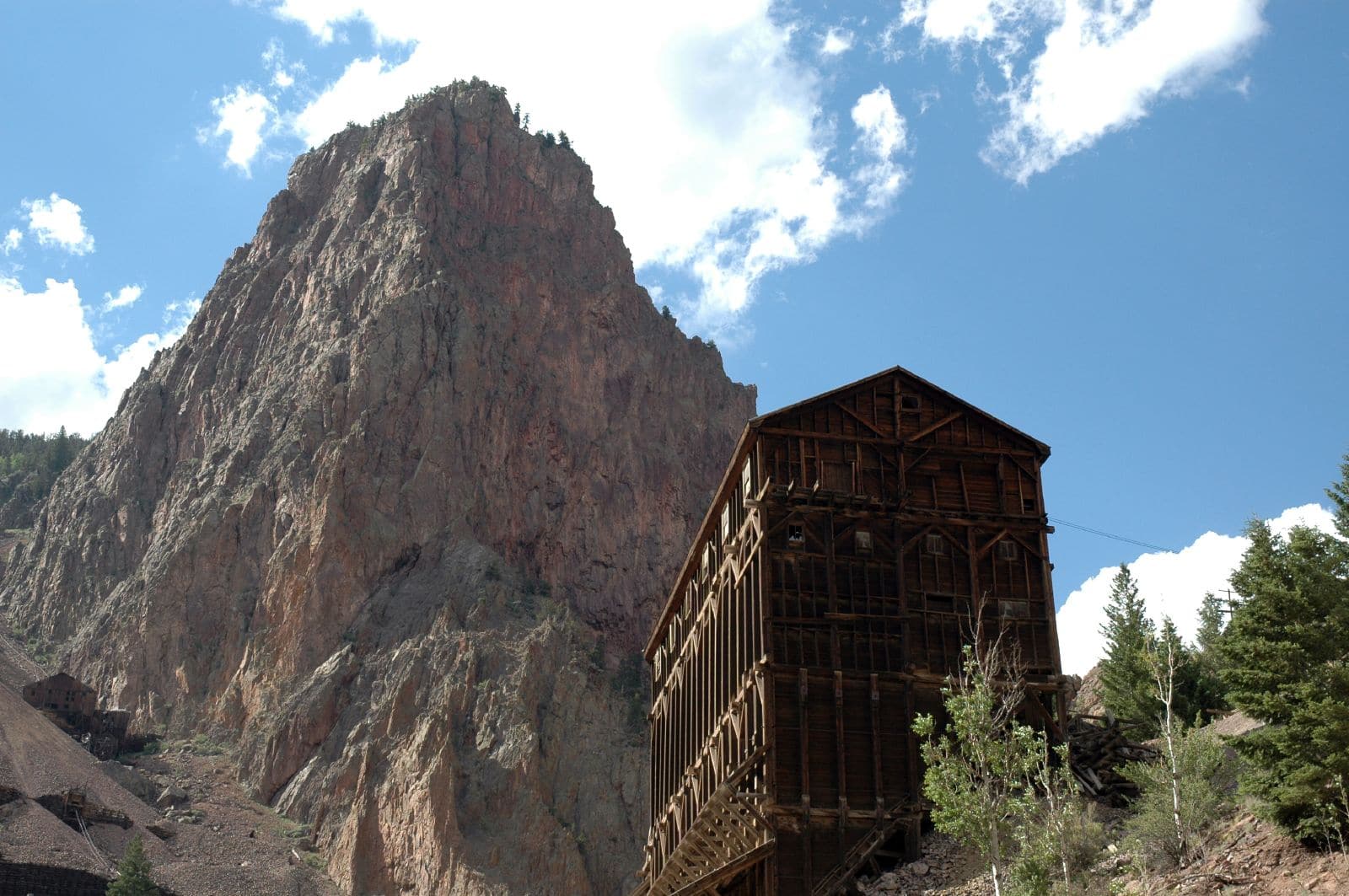 A great way to see the remarkable area around Creede from the comfort of a car, the Bachelor Loop Scenic Drive/Historic Driving Tour is a 17-mile loop that winds through the historic mining areas situated above Creede. There are more than a dozen interpretive stops on the loop, and they're marked by large wooden timbers with a logo containing a pickaxe and shovel.
The Bachelor Loop carries visitors past a number of old mines and buildings, beautiful bristlecone pine forests, and jaw-dropping views of the mountains surrounding Creede. Visitors should allow at least an hour for the loop, but this adventure could easily be extended to two or three hours. The road is generally accessible to two-wheel drive vehicles during good weather, and visitors should keep in mind that bikes are allowed on all sections of the route.
North Clear Creek Falls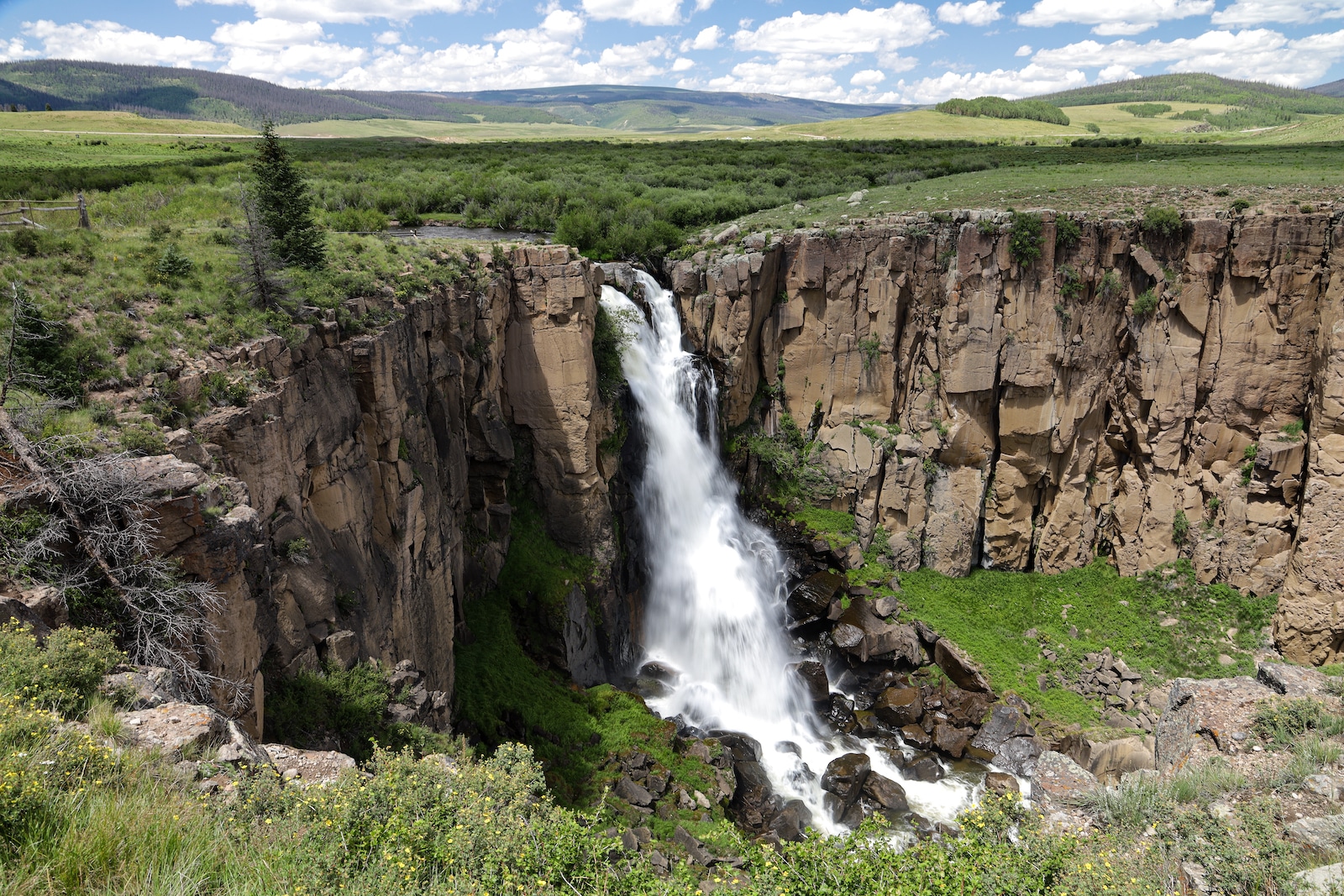 Situated along the Silver Thread Scenic Byway, North Clear Creek Falls is a beautiful, easily accessible stop on Highway 149. At over one hundred feet high, this impressive waterfall is located right off the highway, making it the perfect spot for those looking for a nice place to stop along the drive.
Because this area is so popular and accessible, North Clear Creek Falls is often very crowded. For a more isolated experience, avoid visiting during weekends and holidays. The falls are open year-round, but the access road is not plowed in winter, so it's best to visit from June to September. The entire area is wheelchair accessible, and there are even picnic tables and an accessible vault toilet.
Last Chance Mine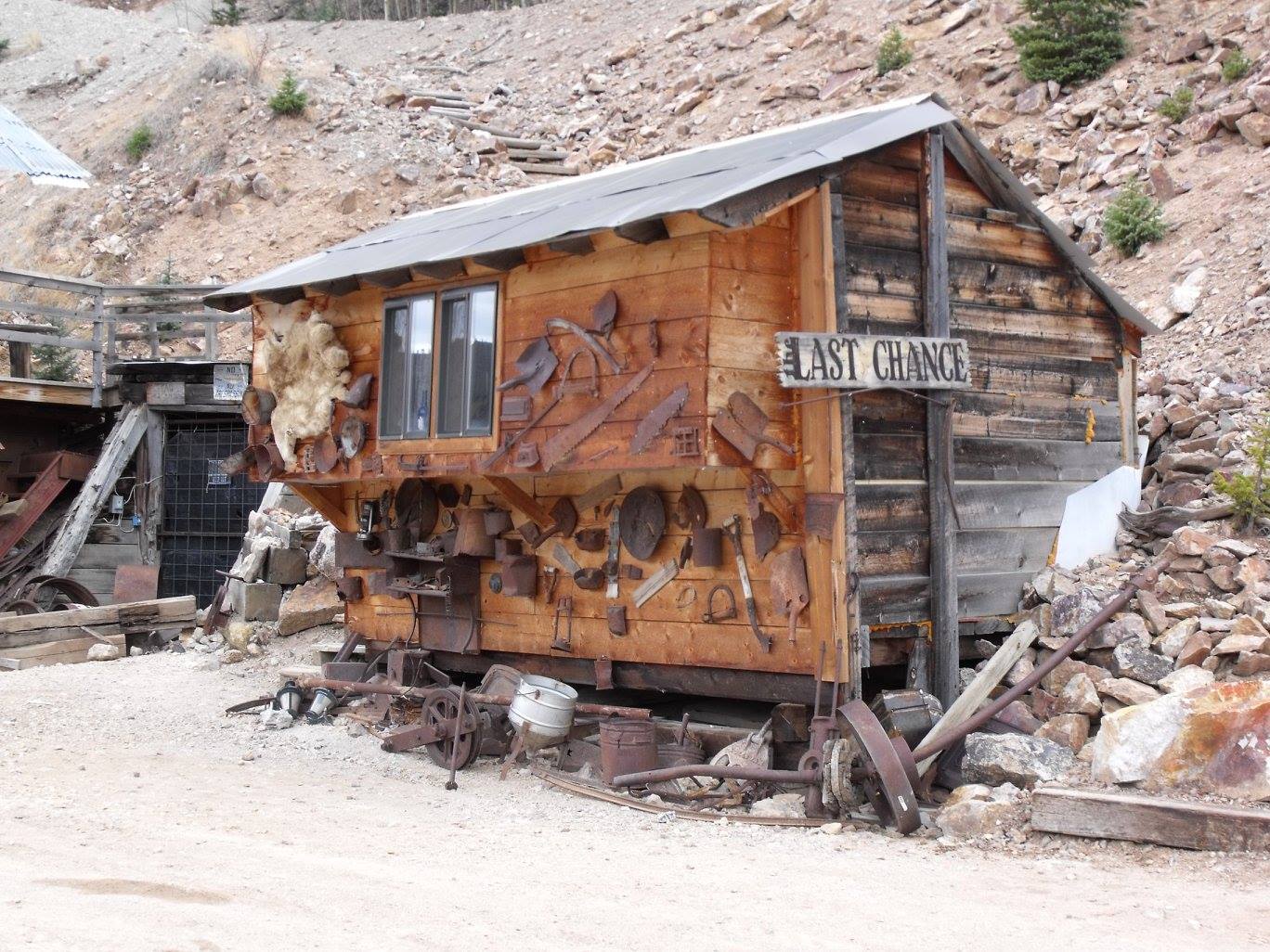 Founded in 1891, Last Chance Mine is an interesting part of Creede's silver mining history that is well worth learning about. Jack Morris, the current owner of Last Chance Mine, purchased this piece of history from the Granger family, who were the original owners of the mine, in 1998. Since then, Jack has worked tirelessly to preserve the mine and make it a popular tourist destination in Creede.
The most popular attraction at Last Chance Mine is the guided tours. Lasting around forty minutes, these tours take visitors into the mine to explore the geology and inner workings of a real Colorado silver mine. Advanced reservations are not required. After a tour, visitors should check out the free museum that explores the history of the Last Chance Mine and the famous Amethyst Vein.
Wheeler Geological Area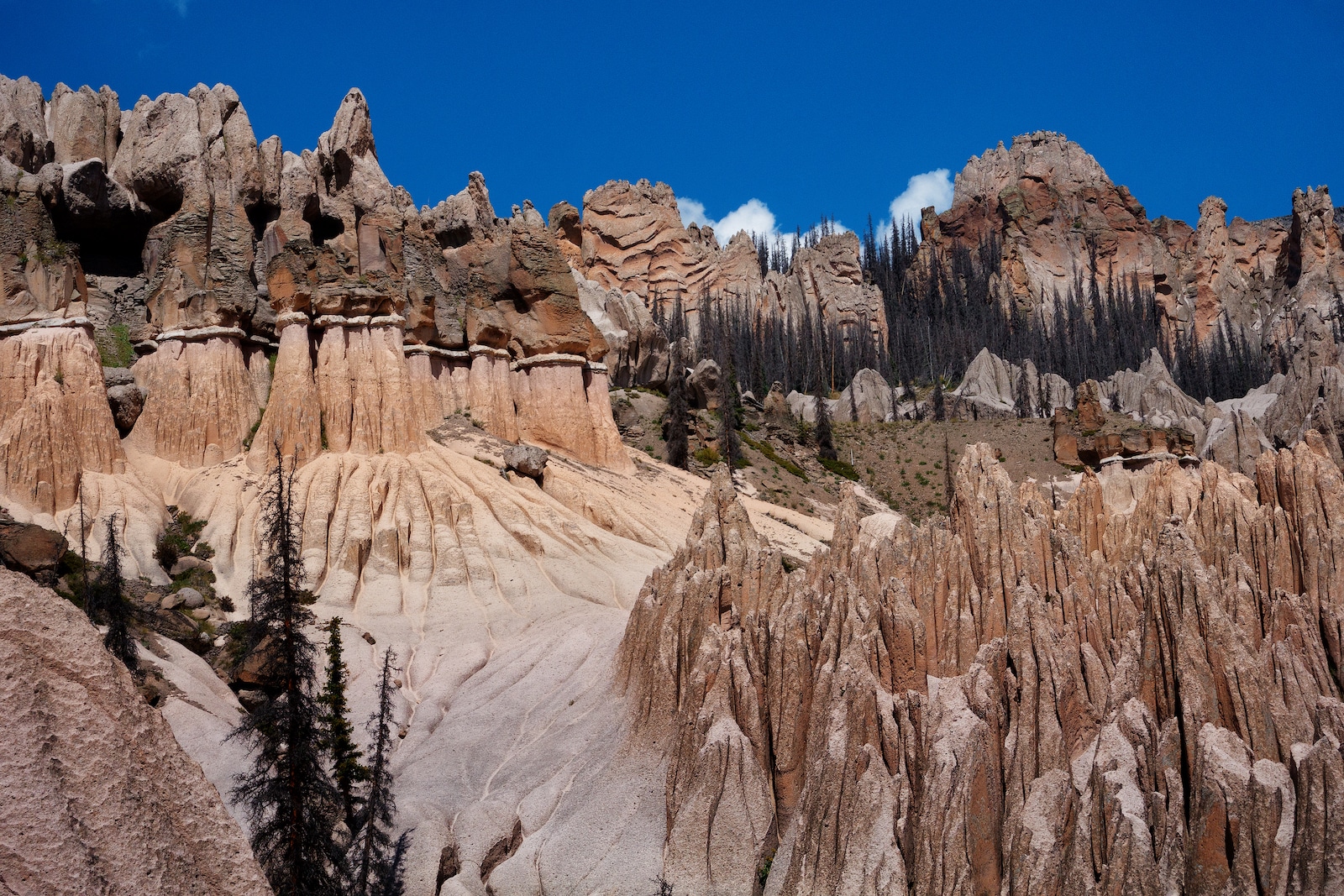 Wheeler Geological Area is a unique, volcanically formed area near Creede that is perfect for those looking to get out of town and into the wilderness. Wheeler Geological Area is remote, with the easiest way to access it via a seven-mile hike. But there's also a rough, fourteen-mile, four-wheel-drive road that goes into the area.
Despite its challenging access points, the strange, alien-like rock formations make the trip worth it. The area is characterized by large towers and spires of rock that dot the landscape, not unlike the hoodoos found in Bryce Canyon National Park in Utah.
Formed by erosion, these groups of pillars and minarets provide some of the most interesting and intriguing landscapes in the area. There are a few basic trails that wind between the formations, and there is one trail that leads to a beautiful overlook with panoramic views of the area.
Access is hard, so visitors should plan to spend at least one day or plan for an overnight backpacking trip with the dispersed camping sites available.
Start planning your Colorado vacation with these things to do in Creede, CO!