Fort Collins is a historic university town that's known for its preserved late 1800s American houses, vintage artifacts, museums, and trolleys. It features a myriad of top hotels to stay in while touring this nifty northern Colorado city.
Home of 25,000+ students, 4,773 acre Colorado State University campus, Fort Collins is full of fun things to see and do. It's surrounded by nature, situated amongst the rolling foothills at the edge of the Rocky Mountains and Great Plains.
The city is home to a vibrant, arts, culture, and entertainment scene that'd you'd expect from a giant college town. It also boasts all the overnight accommodations and fine lodging to house all those incoming students, parents, Rams fans, and travelers.
Probably Fort Collins' Top Accommodations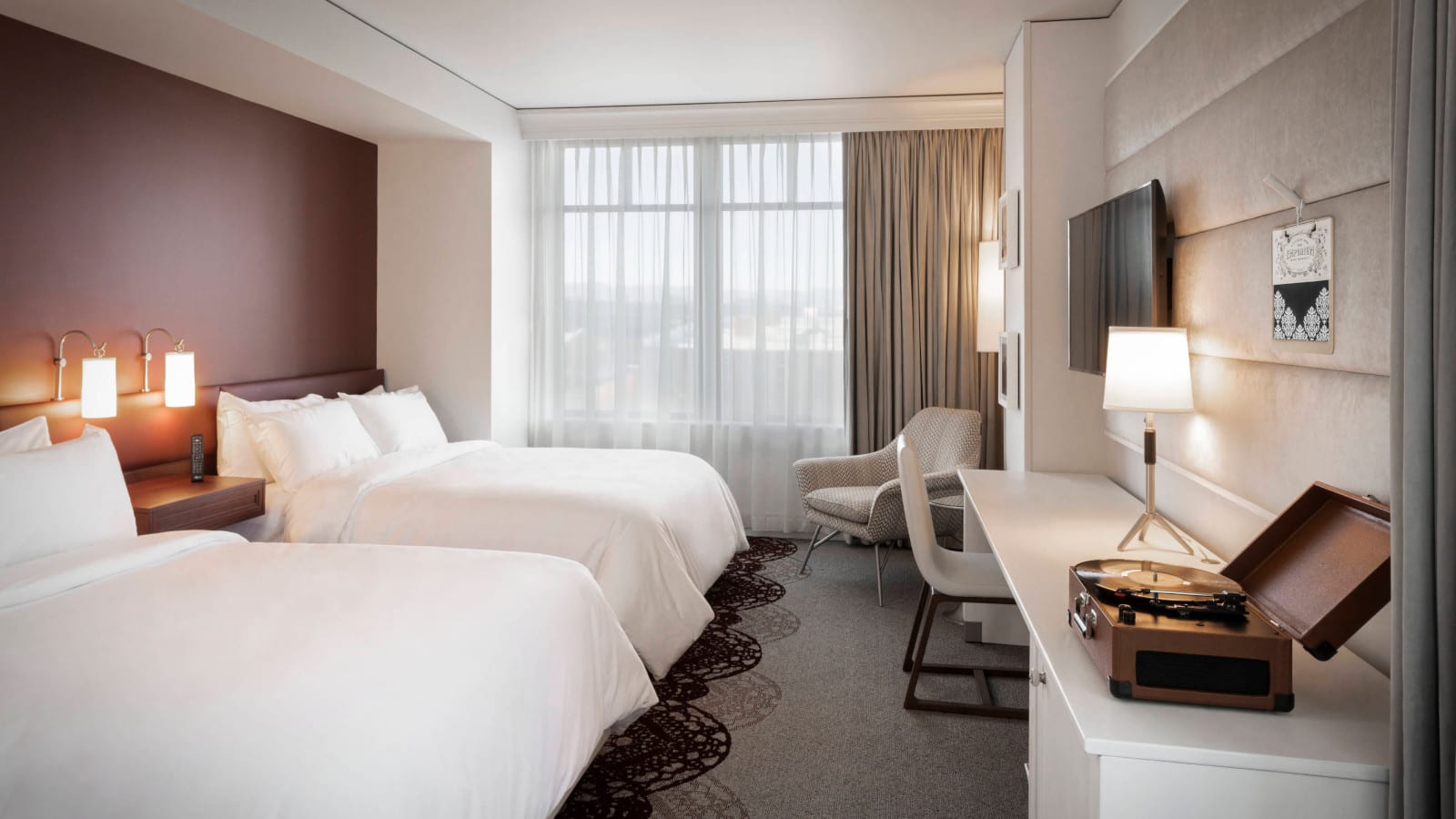 Take the top college out of Fort Collins, and you still have a city of 165,00 with a charming Old Town and a Rocky Mountain Paradise that's only a stone's throw west. Whether you're day tripping from Denver or spending several nights in Colorado's 4th largest city, there are far too many bucket-list attractions to stuff in a single trip's itinerary.
Horsetooth Reservoir is a year-round destination at the base of the Rockies. It's most popular for camping and boating between Memorial Day and Labor Day. Right behind the park is Lory State Park, which actually has its own reservoir access points from the west side of the lake.
Overnight visitors to Fort Collins will find a range of hotel styles and locations in which to book.
Probably one of the most popular places to stay is in Old Town, the historic district. It's home to upscale properties such as the Armstrong Hotel and The Elizabeth Hotel. It'll put you within walking distance to nice shopping, dining, and date night entertainment. Or choose closer to the CSU campus, or perhaps a little bit closer to nature.
This section contains referral links. If you click through and take action, we may receive a commission, at no additional cost to you. 
Here are our choices for the top hotels in Fort Collins, CO, in no particular order:
Armstrong Hotel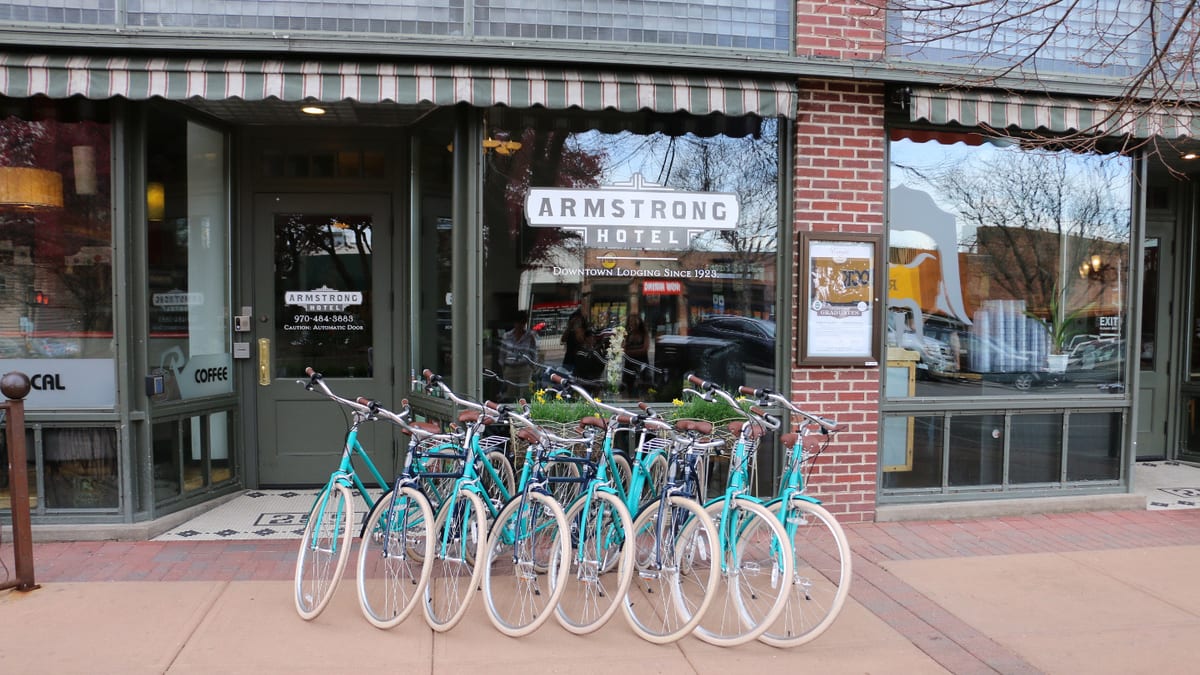 The Armstrong Hotel is one good stop if you plan to explore Fort Collins' historic side. It is one of the three longstanding historic hotels that is still operating to this day. It used to be the tallest building in the area, with massive celebratory spaces and two dining halls. During World War II, the Armstrong Hotel was even used as a barracks for the U.S. Army.
But even though they have updated a couple of features of the hotel to provide high-quality amenities for modern guests, it still maintains its 1920's tradition of "hospitality, warmth, and dedication to its guests."
The boutique hotel has 45 guest rooms with 12 suites and two adjoining rooms. Since it's located downtown, guests will have access to different tour activities like the Foothills Day Trip, Bike Tours, and the City Park, which is a great attraction for kids.
Hilton Fort Collins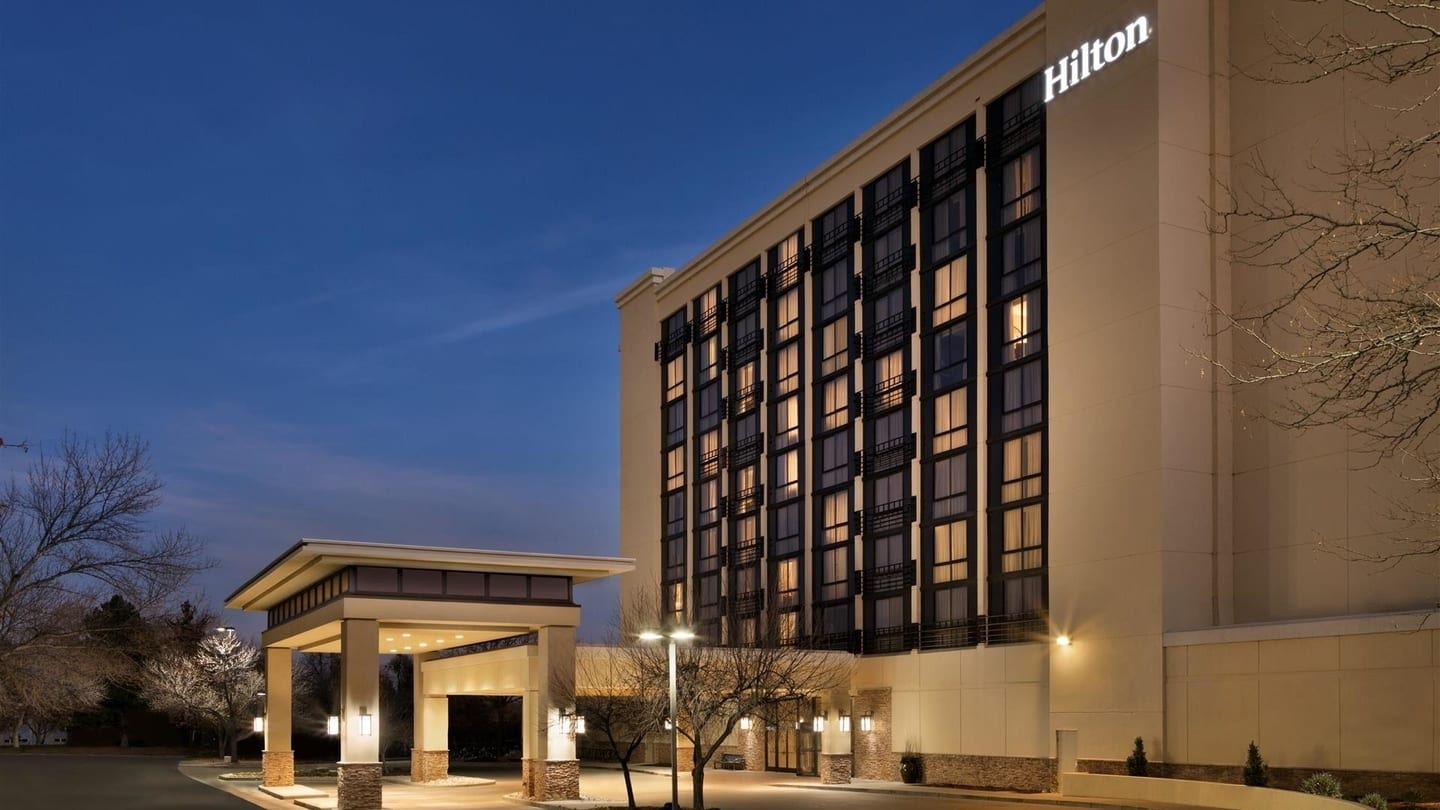 Hilton Hotels have a reputation when it comes to hospitality. They bring that to Fort Collins with this local branch. With 255 available rooms, Hilton Fort Collins is usually chosen for those who plan for big events. With their 20,000 sq. ft. venue, they aim to host conferences and weddings.
One other reason why most guests frequent the hotel is its proximity to Colorado State University. Parents who visit their kids in college enjoy their stay at the hotel.
Lastly, because Hilton Hotels are quite popular for business travelers, they usually book here because of their familiarity with the brand. They also have meeting and conference room amenities that serve business requirements.
Fort Collins Marriott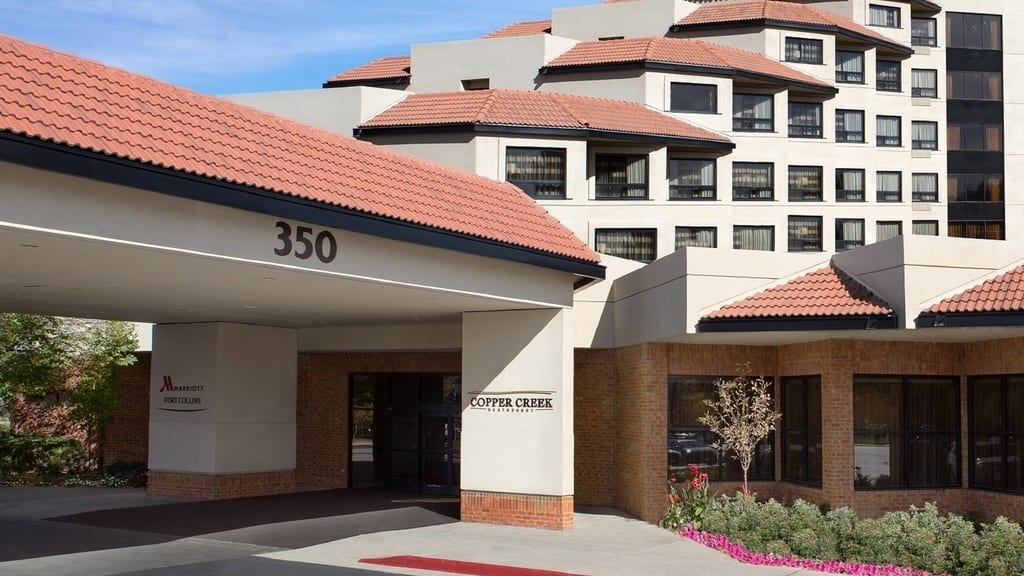 Another campus-popular hotel is the Marriott at Fort Collins. Since it's also an international brand, they have a different level of professionalism in the hotel. The great thing about this particular location is its accessibility to the mountain ranges in Fort Collins. This brings an added appeal to the guests who have mountain views from their rooms.
And just like the Hilton, Marriott is also a favorite option for weddings, hosting a banquet venue that can hold up to 650 guests. Because of its high-quality service, the branch has already received two awards from TripAdvisor: Certificate of Excellence (2018) and Green Partner Recipient.
Best Western Kiva Inn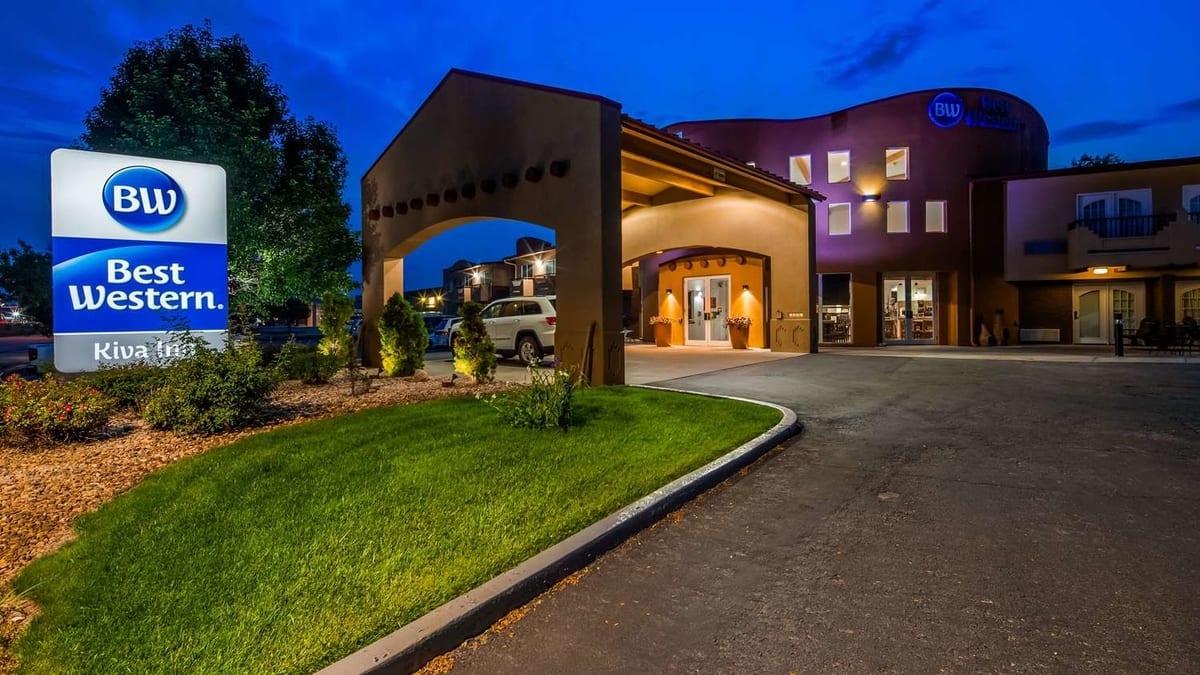 Travelers usually consider comfort when they choose the hotel they will be staying in. That's exactly what Best Western Kiva Inn has to offer. Located in the central part of the city, guests will have access to Fort Fun and the Odell Brewing Company.
The ample 62 air-conditioned rooms will also provide guests with options on the location of their room. Even though the inn is smaller than Hilton and Marriott, they have complete business amenities as well as a swimming pool.
Best Western Kiva Inn also prides itself on its friendly staff, which most guests have noted in their reviews. With in-room spas, balconies, and high-speed Internet, guests can enjoy their stay after a long day of travel.
La Quinta Inn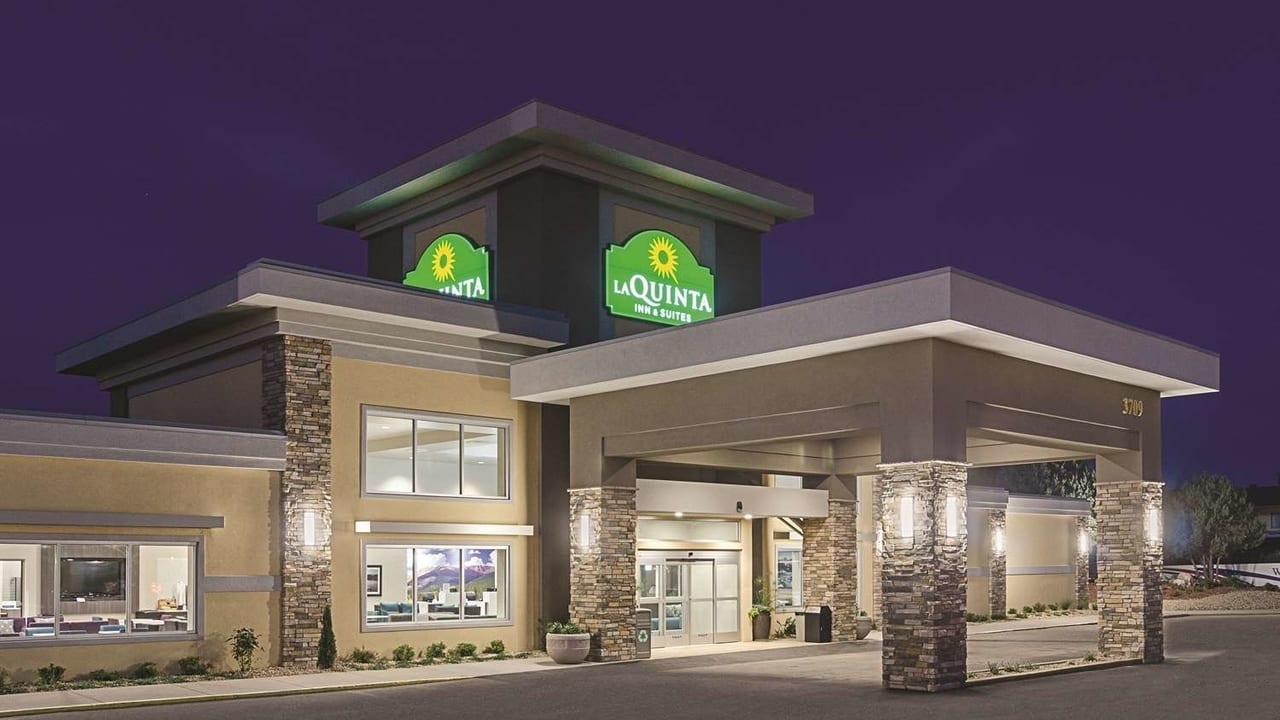 Being near the Interstate 25 doesn't hurt. That's why La Quinta Inn has been one of the most convenient hotels to stay in at Fort Collins. The motel is quite straightforward. They have a 24-hour check-in, a Jacuzzi and a spa, a business center, and a comfortable non-smoking area.
What makes the hotel unique is its wood aesthetics, which can be appreciated from the grand entrance to the headboards and cabinets of the suites. The hotel can also accommodate large groups with its 135 air-conditioned suites that have in-room microwaves and refrigerators. The room rates are also competitive considering the lauded service of the hotel.
The Elizabeth Hotel, Autograph Collection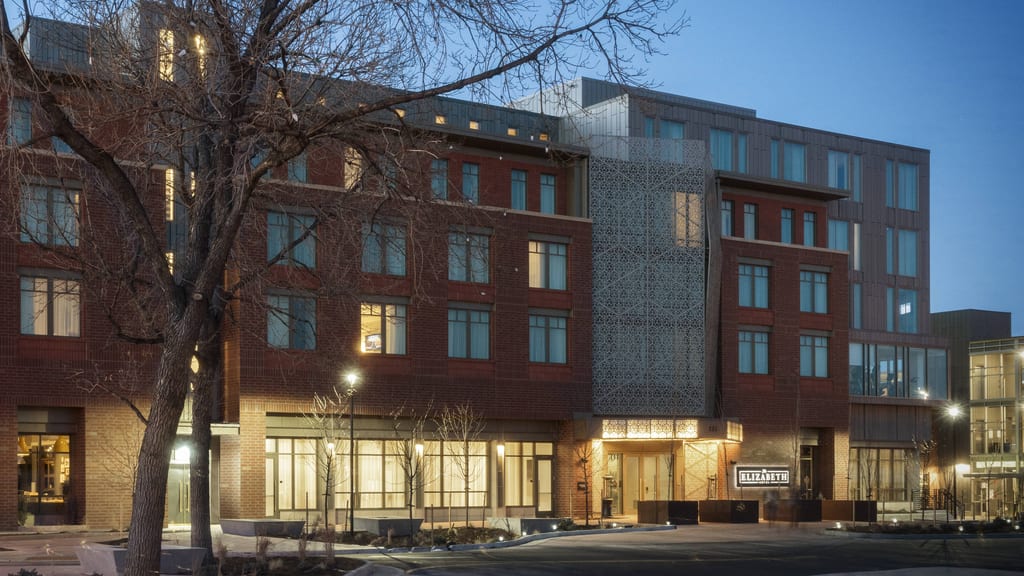 Though comfort is a top priority, Fort Collins' antiquity is one of the reasons for visiting the city. If you will be traveling with a more relaxed budget, The Elizabeth Hotel, Autograph Collection is highly suggested. Located in downtown Fort Collins, the eclectic hotel boasts 164 uniquely-designed rooms.
The hotel offers elegantly curated meals and drinks that guests and locals enjoy. Capturing the intersection of urban living, gourmet offerings as well as recognized art deco, the hotel offers an unusual experience by bringing the best of the world to this corner of Fort Collins.
Celebrities like Maggie Gyllenhaal attest to the luxurious offering of the Autograph Collection.
Cambria Hotel
Meanwhile, for those looking for a local, American taste, Cambria Hotel fits the bill. The open landscape of Cambria is mixed with a semi-commercial area that makes it easier for guests to access any facility they want. Inside, modern touches of neon colors and warm neutral tones collide.
The stylish guest rooms have microwaves and refrigerators, partnered with an in-room media hub and sofa bed. The hotel is more suited for business travelers because they have services like a photocopier, car rental, meeting room, high-speed Wi-Fi, currency exchange, teleconference service, and secretarial service. Guests can also choose from king suites to family suites.
Best Western University Inn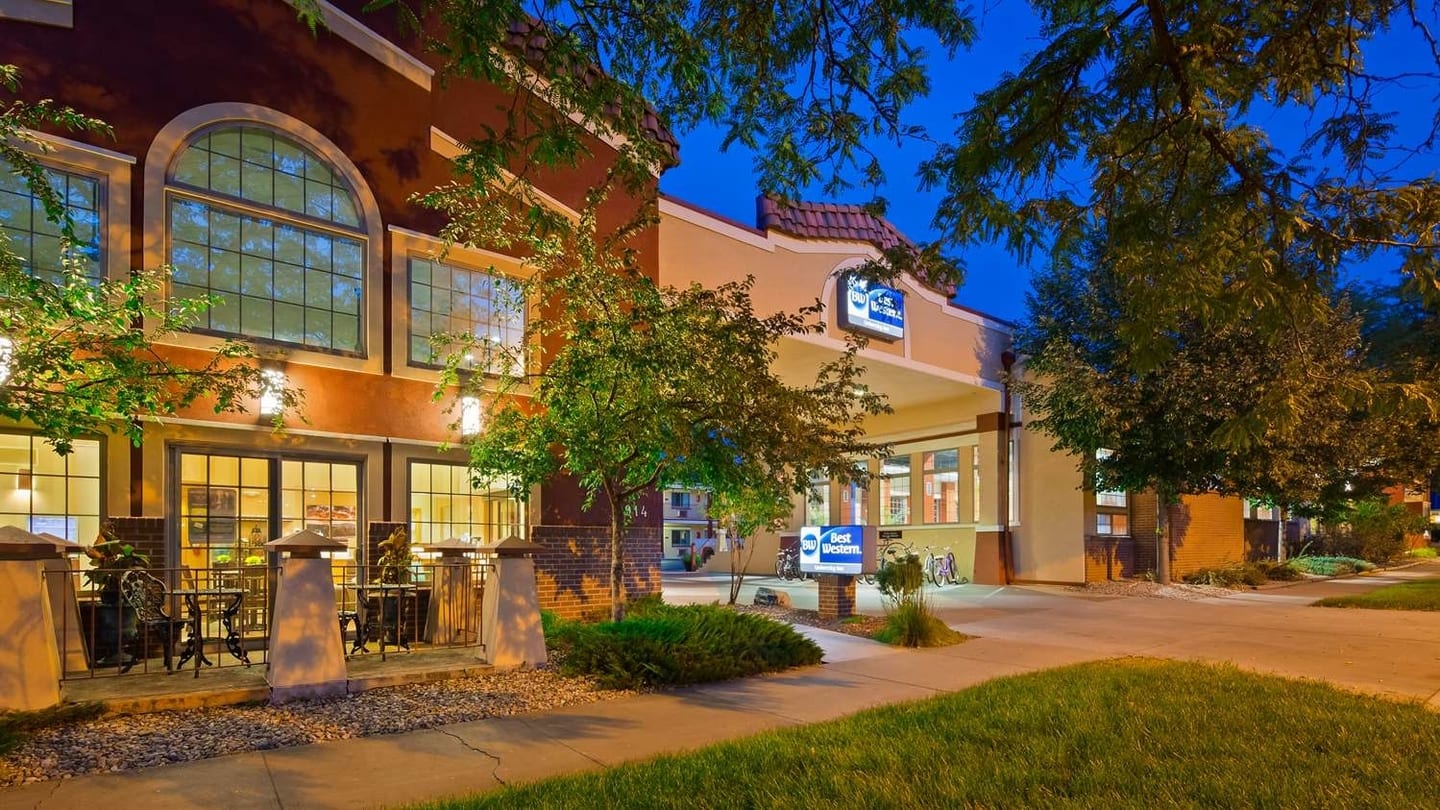 Best Western University Inn is surely made for those who are looking for a quality stay. With an indoor pool and en-suite bathtubs, the inn is filled with amenities for all ages.
The inn also has sitting areas located in a well-designed garden that makes guests lay back and relax. The lively horticulture definitely makes a lot of difference. It is also just a 5-minute walk away from Colorado State University. The next stop would be the Odell Brewing Company, just about 2 kilometers away. The Hughes Stadium is also just 6.5 km. from the inn.
Yes, Best Western University Inn may not have the hippiest bedrooms or the hi-tech sports facility, but guests have appreciated the staff in the location. For past visitors, they recommend this location simply because the human-to-human interaction and high level of hospitality remain priceless.
Quality Inn & Suites University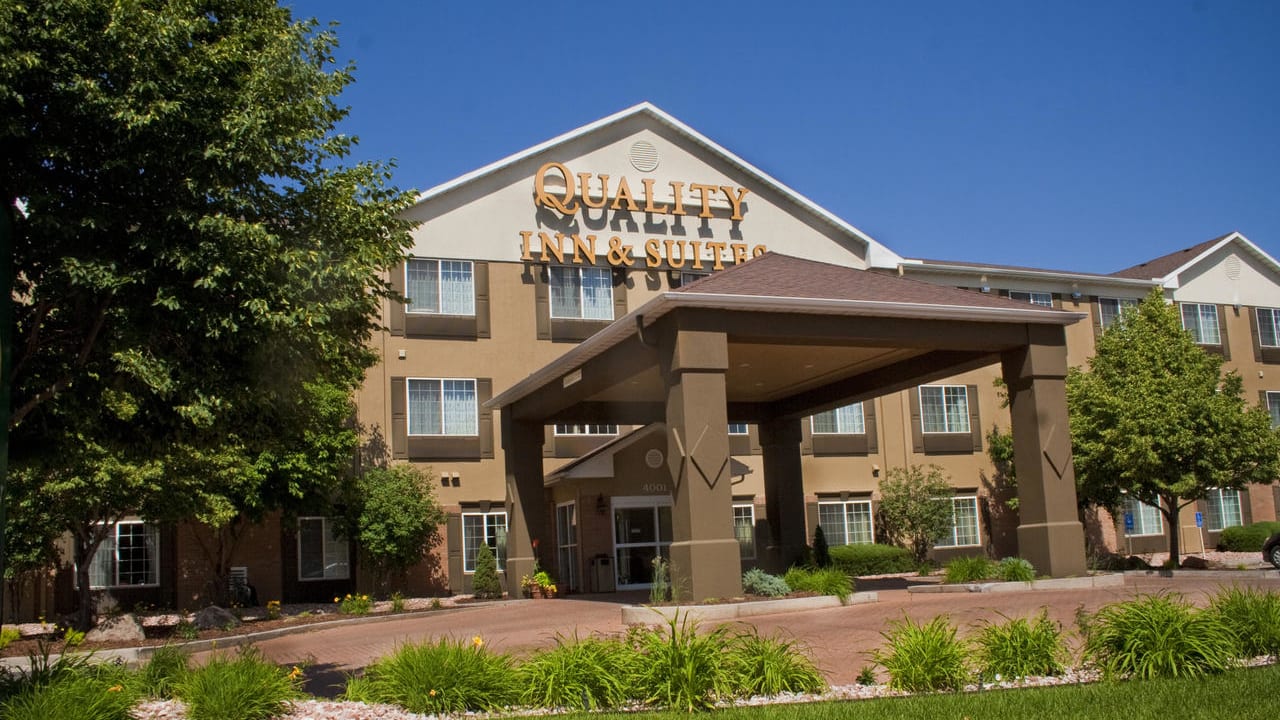 The name of the hotel is true to its promise. They offer quality at a very competitive price. The Quality Inn offers the basic amenities and comfort every tourist needs (like an indoor pool), but they want to highlight the features of the city itself.
Pets are allowed for an additional $25 each night. The hotel's 66 rooms have refrigerators, microwaves, and large flat-screen TVs. The simplistic red wood tones accentuate the natural surroundings outside the inn. Being near the Foothills Mall, guests can also access local restaurants and bars within a 10-minute ride.
Lastly, the breakfast feature tops off every stay with its hearty offerings of traditional American breakfasts
Remington Flats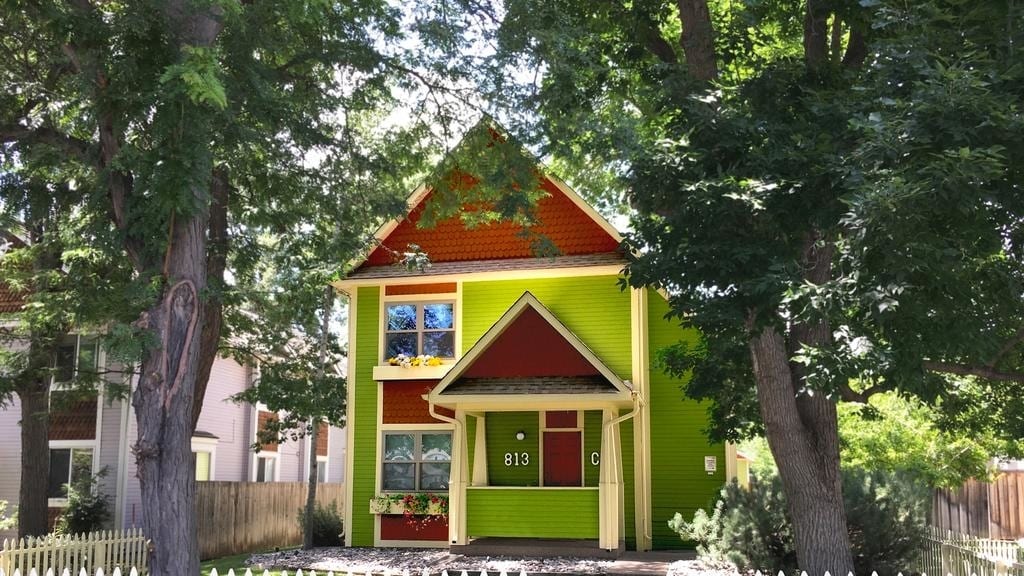 For those who are looking for the complete "home" experience, Remington Flats in Fort Collins is a good bet. The flats are like the residential comparison of WeWork. They have all of the amenities of a house, in your own studio. There's no need to share a dining room in a hotel's restaurant if you can cook your favorite homemade paella in your studio's very own kitchen.
Remington Flats also has a refreshing vibe in terms of its interior design. The inn only has four studios so you won't feel like you're in a cramped motel. As the management even says, "It's all about you."
They are also offering local complimentary beer and locally roasted coffee and other treats that will really make you feel the Fort Collins aesthetic. Fort Collins is an exciting place, but maybe staying in could be as exciting too.
Holiday Inn Express & Suites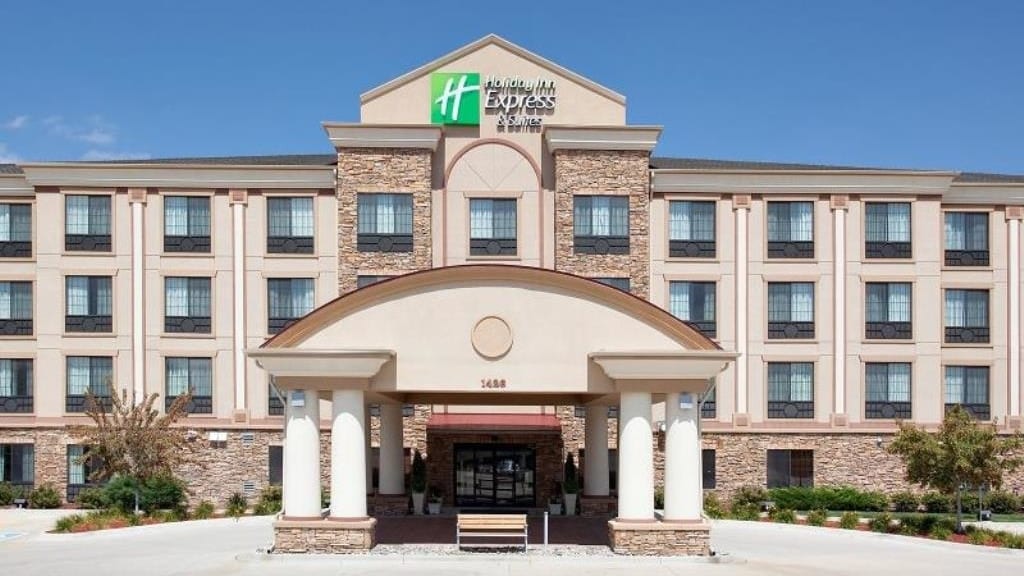 Holiday Inn Express offers all-around amenities like an indoor pool, free parking, multilingual staff, dry cleaning/laundry, and express connectivity. Understanding the needs of modern travelers, the Inn has an "Express Recharge" feature that lets guests power up while they sleep with bedside outlets. Another "Express Start" feature is their breakfast which has a buffet feature to kick start the day.
Just 2 km. away from the Budweiser Event Center, the 82-room hotel is fitting for families, especially with their kids' playground amenities. Guests have also noted how they're able to get a peaceful and relaxing night's sleep.
Homewood Suites by Hilton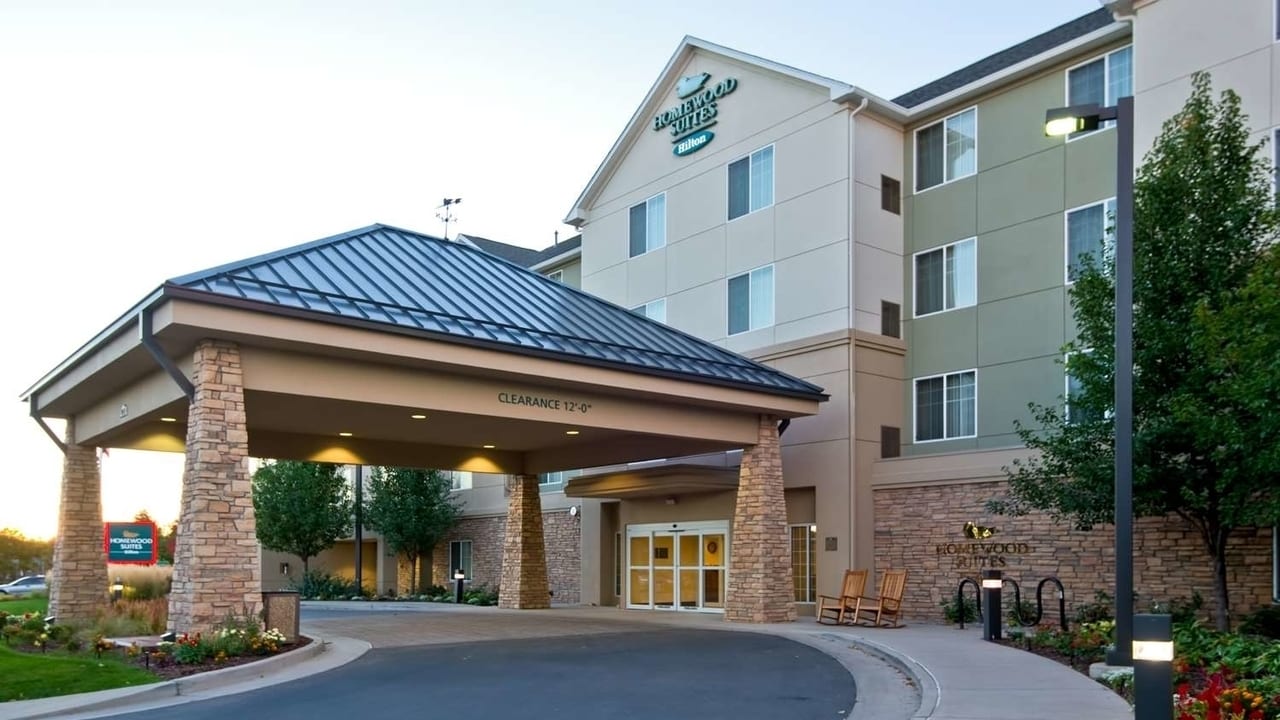 Homewood Suites is a Hilton brand that fosters apartment-style living. This is quite the favorite for those who like complete, private suites. The open, inviting hall is also a favorite feature of past guests. Since the staff and the management maintain a high quality of service, guests feel comfortable.
The hotel is also located at the heart of the city, making it a convenient location to stay in if visitors need to be close to recreational areas like movie theaters, restaurants, shopping malls, and the local communities. Since it's accessible to the main locations in Fort Collins, the hotel gets loyal customers.
Candlewood Suites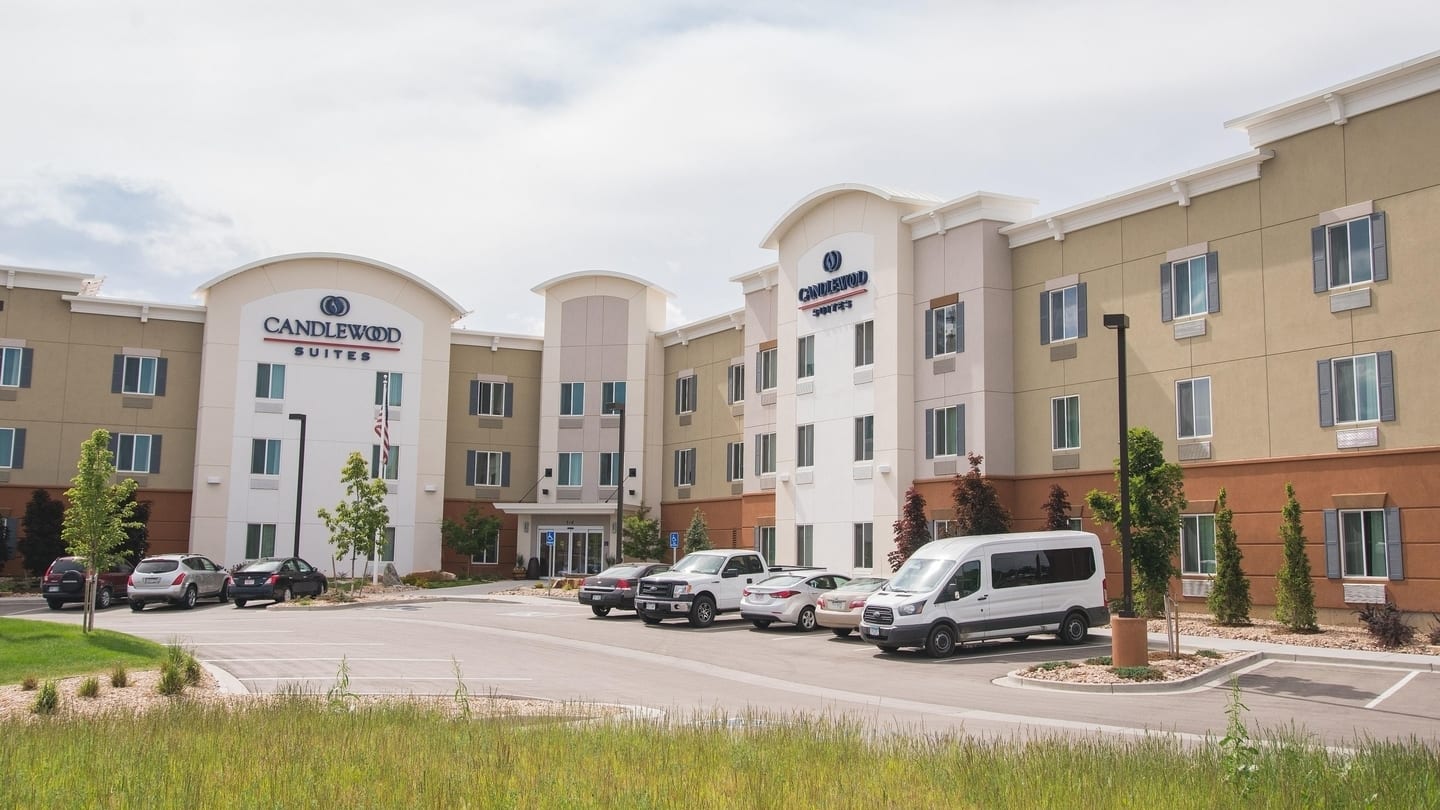 Candlewood Suites is a two-star suburban hotel that offers cheap prices for its comfort and proximity to the Fort Collins Loveland Airport. The beige and ecru tones of the hotel are quite the traditional take on American inns, but the outdoor gazebo grill and picnic tables add flair to the stay.
Suites are also wide and comfortable, with executive tables and high-speed Wi-Fi, fit for business travelers. They also have cribs and free rollaway beds for families.
Since the hotel is a brand under IHG Hotels, IHG customers will also be able to redeem reward points for booking this location. One IHG member even noted that this is one of the best in the franchise.
Hilton Garden Inn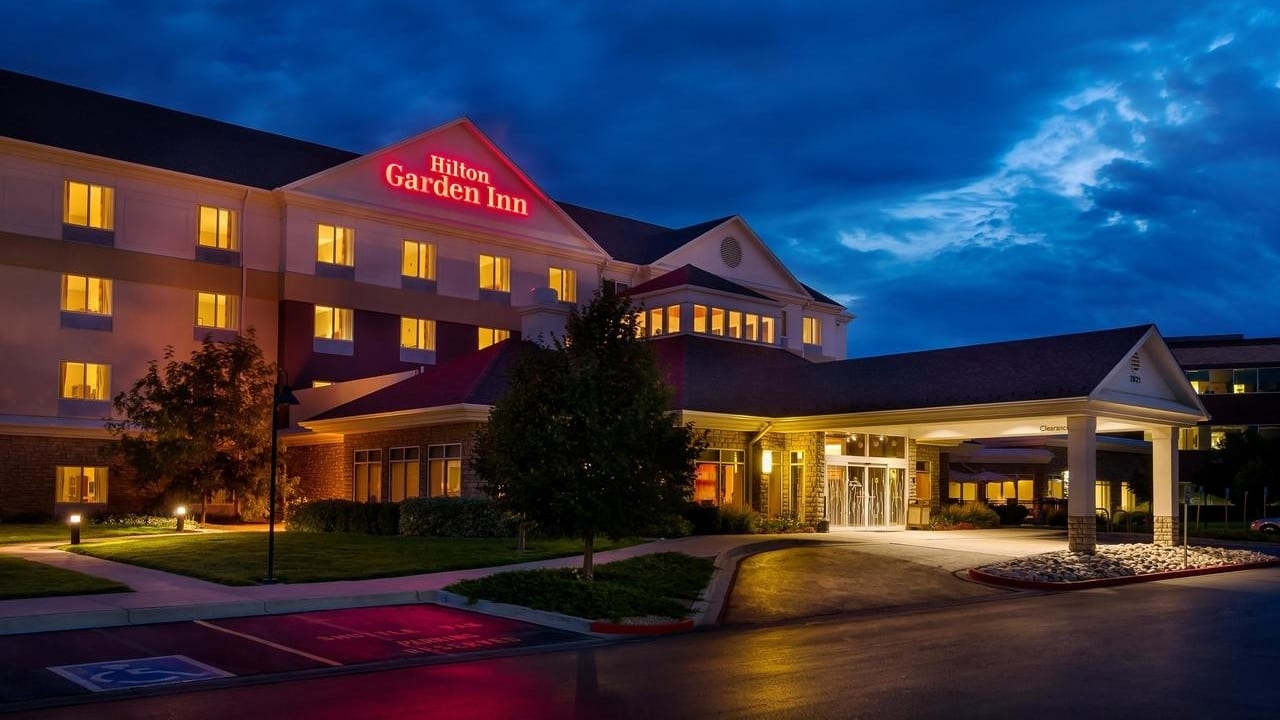 Hilton Garden Inn just speaks comfort. Located at Interstate 25, about 5.6 miles away from the Old Town, the contemporary hotel offers guests options to book according to their space preferences, from studio rooms to 2-bedroom suites.
The suave and modern decors are also very relaxing. With different restaurants and lounges, guests can enjoy a fresh breakfast at the Great American Grill ®. The Garden Grille, on the other hand, offers American breakfast favorites in a casual dining experience.
Since the hotel offers a variety of services and featured amenities, like their indoor pool and whirlpool, they have packages for families on vacation as well as an exclusive offer for business travelers who may need premium Wi-Fi access.
Residence Inn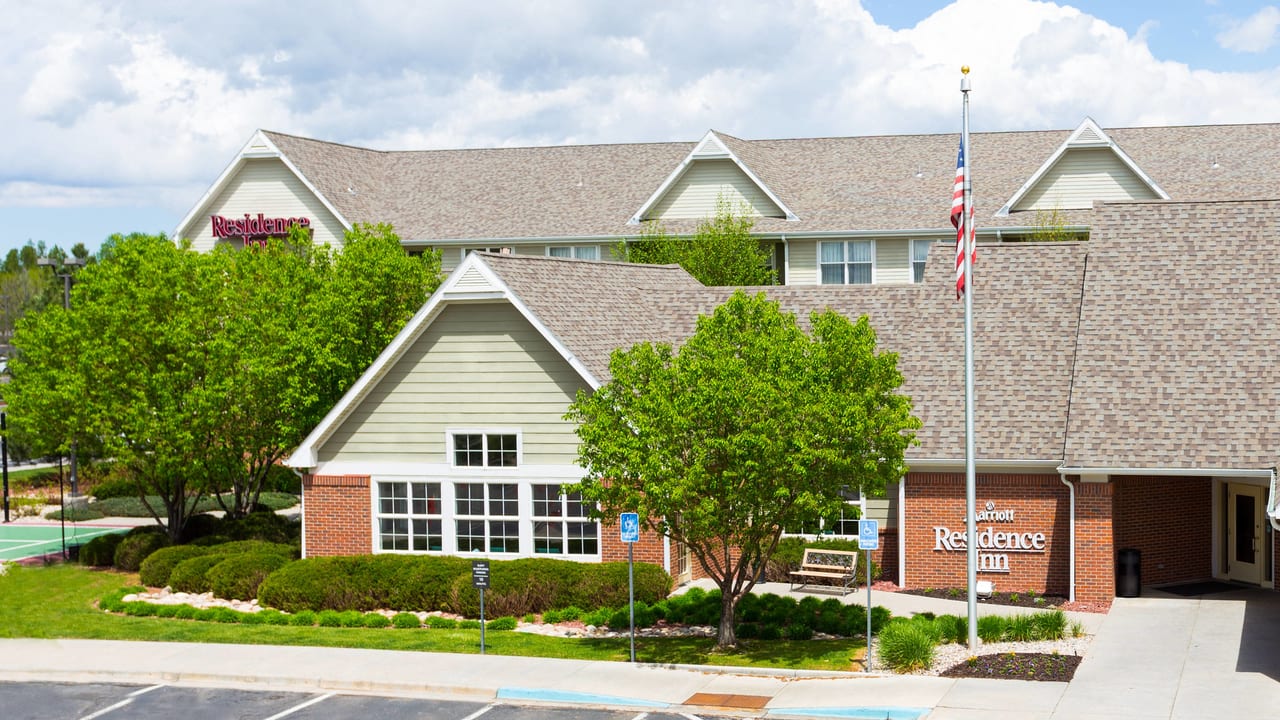 Residence Inn by Marriott boasts of its high-quality service. Guests commend the staff's attentiveness and its main amenities.
Rooms have fully-equipped kitchens, executive tables, dining rooms, and Wi-Fi. This is a good option for those who have longer stays. But even though home cooking could be a good fit, travelers have the option to check out close by well-noted restaurants.
Guests can also enjoy the indoor pool and the spa tub. Other activities around the hotel include mountain biking, hiking (with access to nearby trails), and golf. Families can also explore locations like Bounce! (indoor inflatable playground), The Farm-Lee Martinez Park (farm museum and pony rides), and the Fort Fun.
Fernweh Inn & Hostel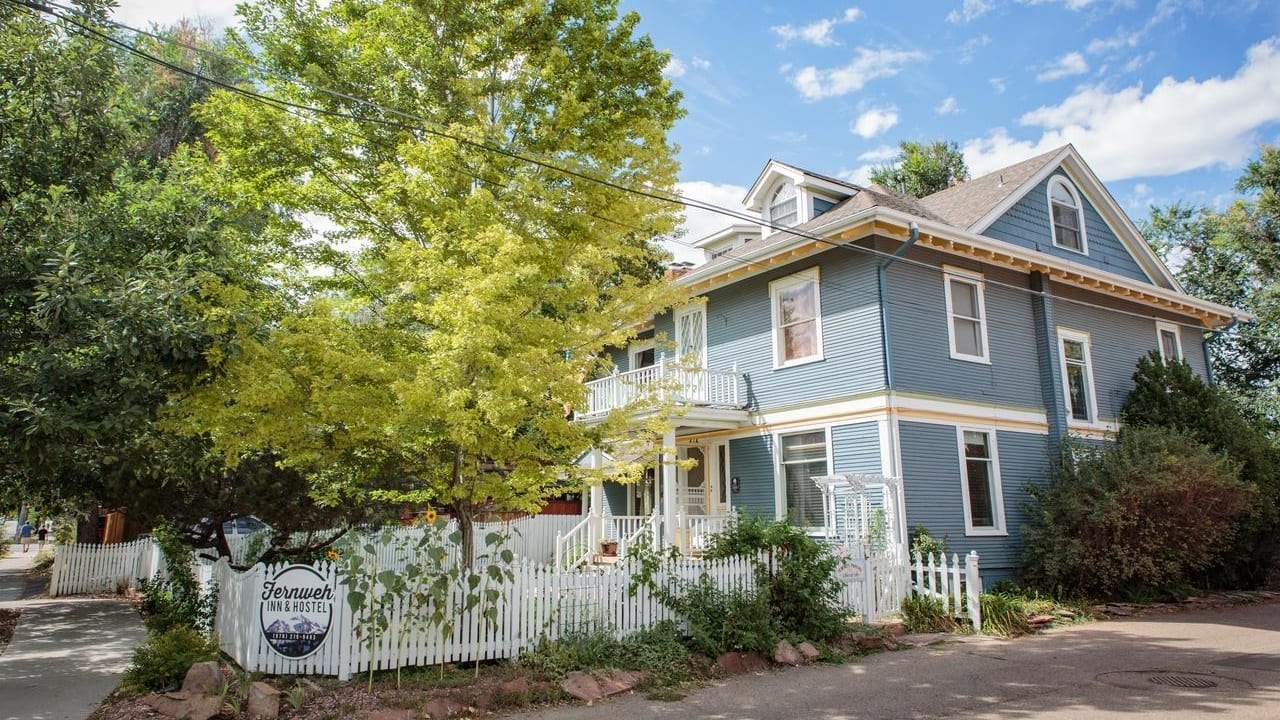 The Fernweh Inn & Hostel focuses on visitors' travel experiences. Fort Collins has a lot of outdoor tours to offer and the hostel complements these types of explorations. The owners noted that they created the inn to provide a home for like-minded individuals like them.
Since Owner Kelsey likes to travel herself, she understands the need for an inexpensive but comfortable stay. After graduating from CSU, she spent years learning about the hospitality business. In fact, her escapades and business-savvy approach to the inn paid back because Fernweh Inn & Hostel has received a Certificate of Excellence from TripAdvisor for having consistent 5-star ratings.
The hostel offers centralized air-conditioning, Wi-Fi, free coffee, tea, and snacks as well as bikes that guests can borrow as they go around the city. They have bunk-bed rooms for women, men, and co-ed as well as a 500 sq. ft. loft. Interestingly, they can also offer to rent the entire house..
Guests have praised the management for its humble feel. The picnic table, fire pit, outdoor BBQ grill, hammocks, and yard games bring out the kid in every visitor.
Home2 Suites by Hilton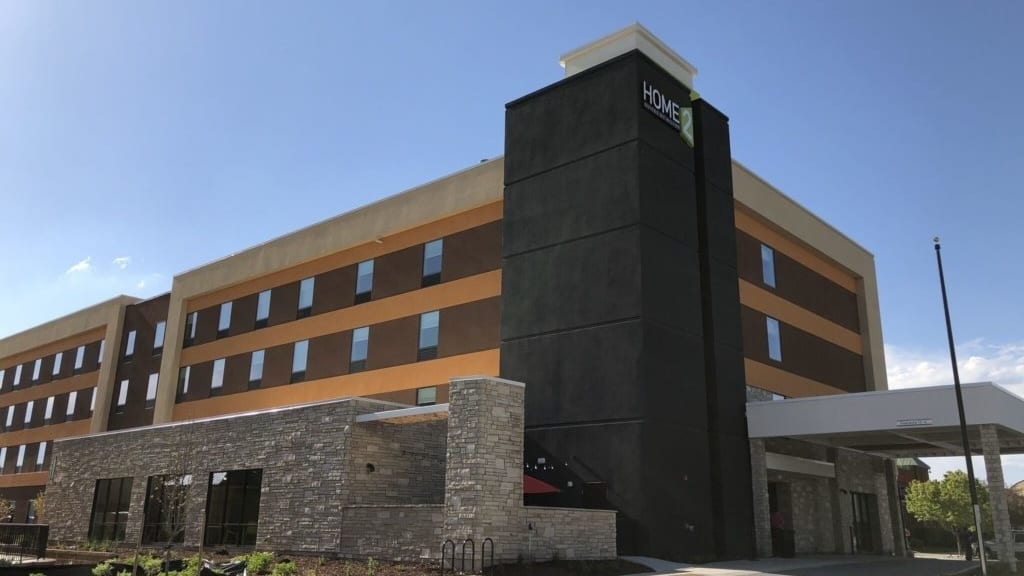 Staying in a hotel could be burdensome too. Service could be disappointing, with problems with mediocre rooms, or unpleasant breakfast buffets. With Home2 Suites, the goal is straightforward: provide the best service to the guest.
This Hilton franchise is trendy and lively. With hi-tech rooms that remotely controlled locks, guests enjoy the coziness of the hotel. This is simply one of the reasons why the hotel is rated 4-stars. The impressive amenities include a beautiful indoor saline pool, a cozy outdoor grilling area, and mountain views for the guests.
What's commendable about the hotel is its ability to anticipate the needs of travelers. Home2Suites impress different types of travelers, from families to business guests, the hotel offers customization for every visitor. Lastly, it has great value for money because of its high-end offerings that beat the average hotel prices around the area.
Edwards House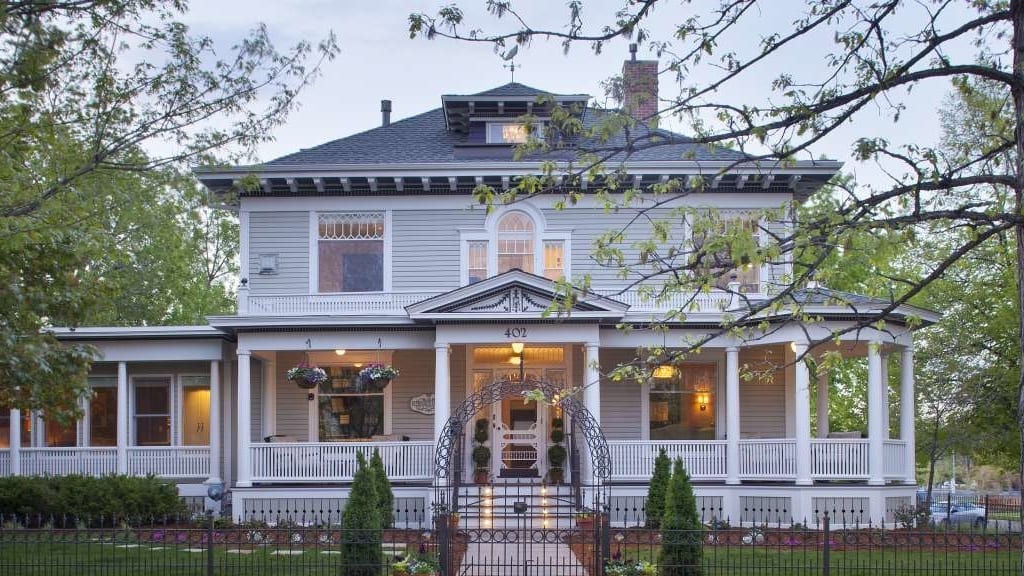 For those who are seeking to get an even more authentic feel of Fort Collins, Edwards House is a good choice. Being constructed in 1904 by architect Montezuma Fuller, the inn has a rich history.
The inn was even featured in the Coloradoan this year because Otterbox, a Wyoming cattle ranch, founder Curt and Nancy Richardsons have sold the bed and breakfast to Abbie and Jonathan Stout.
The house was built for Colorado Pioneer Alfred Augustus Edwards. The house was then remodeled in the 1990s. There are six rooms in the inn and they have unique luxury amenities like toiletries by Beekman 1802, en-suite baths, in-room climate control, and in-floor heating in the bathrooms.
The sheer elegance and simplicity of the place usually attract business travelers.
If visiting Fort Collins, consider one of our aforementioned top hotels, to be assured of a comfortable, cozy place to stay.