One of southern Colorado's best-kept secrets, the town of La Veta, Spanish for the word "the vein," offers a laid-back atmosphere with plenty of history, beautiful scenery and cool hotels. Nestled within the beautiful Spanish Peaks Country and along the Scenic Highway of Legends, La Veta is a destination for outdoor enthusiasts, ranchers, and artists.
On the mountain, visitors looking for outdoor adventures enjoy easy access to hiking, biking, camping, four-wheeling, fishing, and more. In town, discover a thriving art scene that is the art hub of the Spanish Peaks region. La Veta is home to the Center for the Performing Arts, art galleries, the La Veta School for the Arts, and much more. Plus, enjoy local restaurants, museums, and other retail shops in the historic downtown.
Whether you're there for the weekend or a week-long vacation, travelers will find a variety of lodging options in La Veta, from affordable cozy cabins to charming historic inns. Find your home away from home with these best hotels in La Veta.
This section contains referral links. If you click through and take action, we may receive a commission, at no additional cost to you. Rates listed below are subject to change.
Here are our choices for the best hotels in La Veta, CO, in no particular order:
La Veta Inn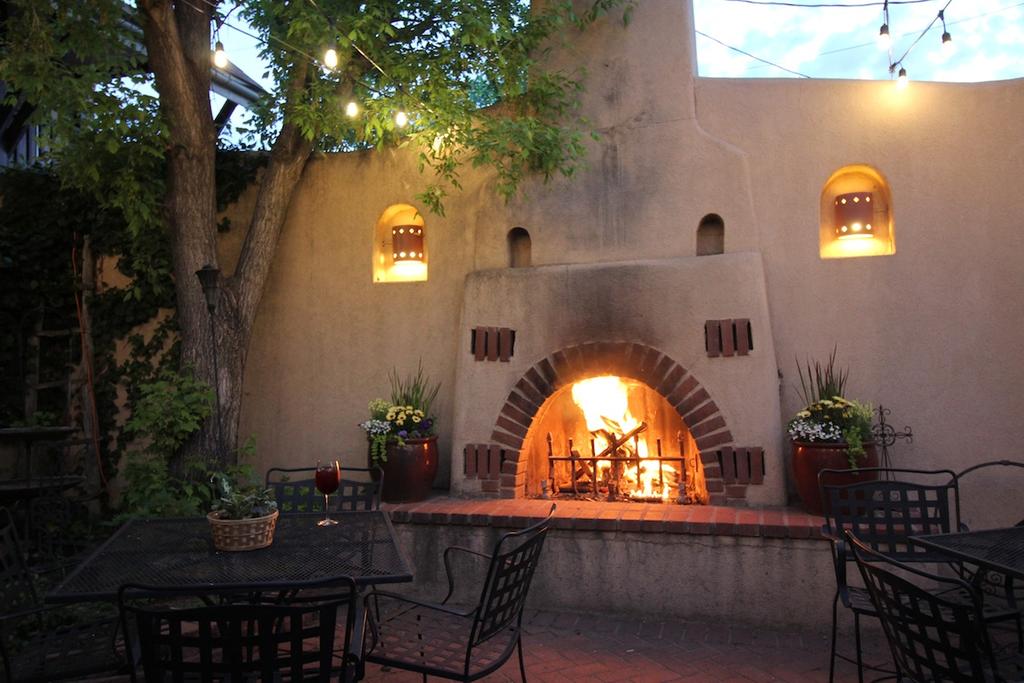 Find elegance, charm, and historic details, all at an affordable rate at the La Veta Inn. Originally built as the La Veta Hotel in 1833, you can't deny the historic past of this hotel, especially for those who say it is haunted by ghosts of the past. Conveniently located in the heart of downtown La Veta, the boutique hotel is near many in-town attractions such as the Francisco Fort Museum, shops, restaurants, and more.
At the inn, guests enjoy the on-site restaurant and bar serving New American cuisine in both a casual bistro setting and with a fine dining menu, plus live music, and special events. The outside courtyard, complete with a fireplace and seating area, makes for a great place to gather, and recant stories of the day's adventures.
Amenities:
Historic
Downtown location
Mountain views
Updated rooms
On-site restaurant & bar
Outside courtyard with firepit and views
Pet-friendly options
Free Wi-Fi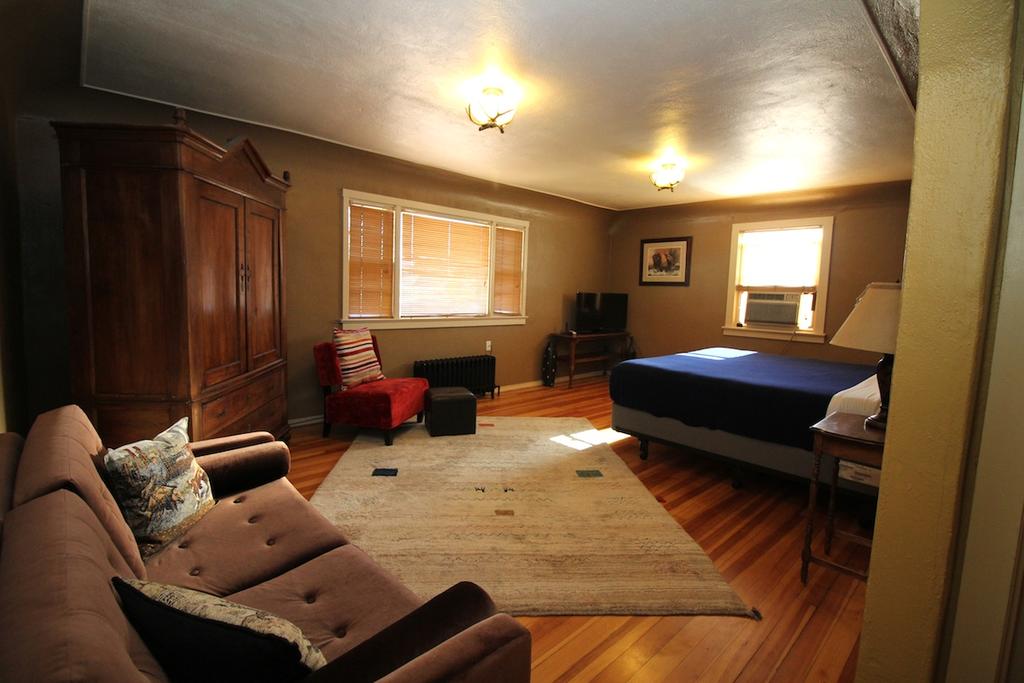 Choose from 17 newly renovated rooms that offer a little bit of luxury with rugged details reminiscent of the Colorado Rockies. Come stay in one of the historic rooms that were originally built when the hotel opened, each individually decorated by a local artist. Or bring your pet and stay in the pet-friendly Courtyard suites that offer a bit more room and direct access to the courtyard.
If you plan on staying a while or traveling with more people, consider the two-bedroom Wahatoya Suite. In all the rooms and suites, enjoy special details such as lavish Chae Organics bath products, plush towels and linens, high-end comfortable mattresses, and artisanal coffees and teas.
103 W Ryus Ave, La Veta, CO 81055 | 719-742-5566
Check prices, availability or book La Veta Inn
Two Fox Cabins
If you're looking for a cozy cabin to rent in La Veta, then check out the assortment from Two Fox Cabins. Affordable cabins with all the amenities of home are just a click away on their rental website. The newly remodeled and updated cabins offer the rustic look and feel of a cabin with today's modern amenities.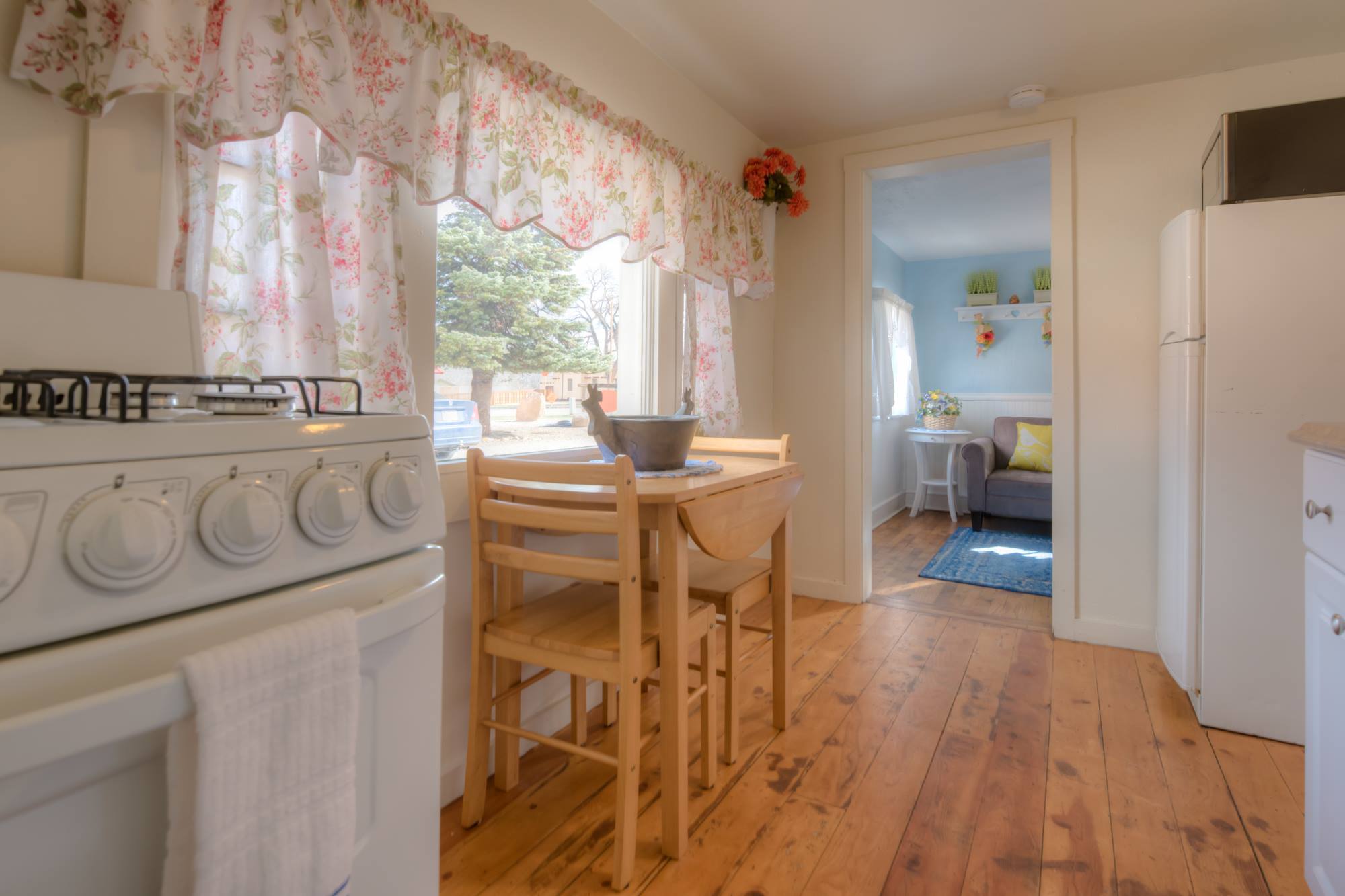 Choose from 13 different cabins that accommodate anywhere from two to four people. Each offers its own look and feel with decorative details capturing the southwest and Colorado's mountain style. Each cabin provides its own unique amenities, but most have a full kitchen or kitchenette, living space, a fireplace, private bathrooms, outdoor space, and free Wi-Fi.
404 S Oak St, La Veta, CO 81055 | 719-742-0260
Check prices, availability or book Two Fox Cabins
Inn at Spanish Peaks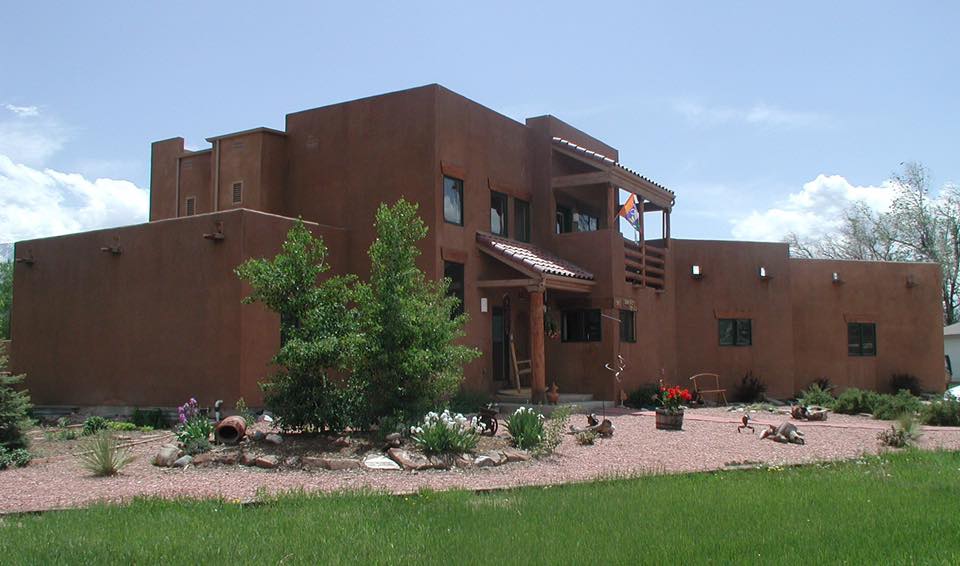 Easily recognized by its Santa Fe adobe style façade, the Inn at Spanish Peaks captures the southwest look and feel perfectly with unique architecture and artwork from southwestern creators and artists. Guests enjoy the quaint amenities that this family-run bed and breakfast provide such as a dining and gathering area, library, outdoor gardens, and gourmet breakfast. Walk to almost anywhere in town with its location of three blocks from Main Street.
Amenities:
Location
Daily breakfast
Garden
Private patios
Mountain views
Free Wi-Fi
Open year-round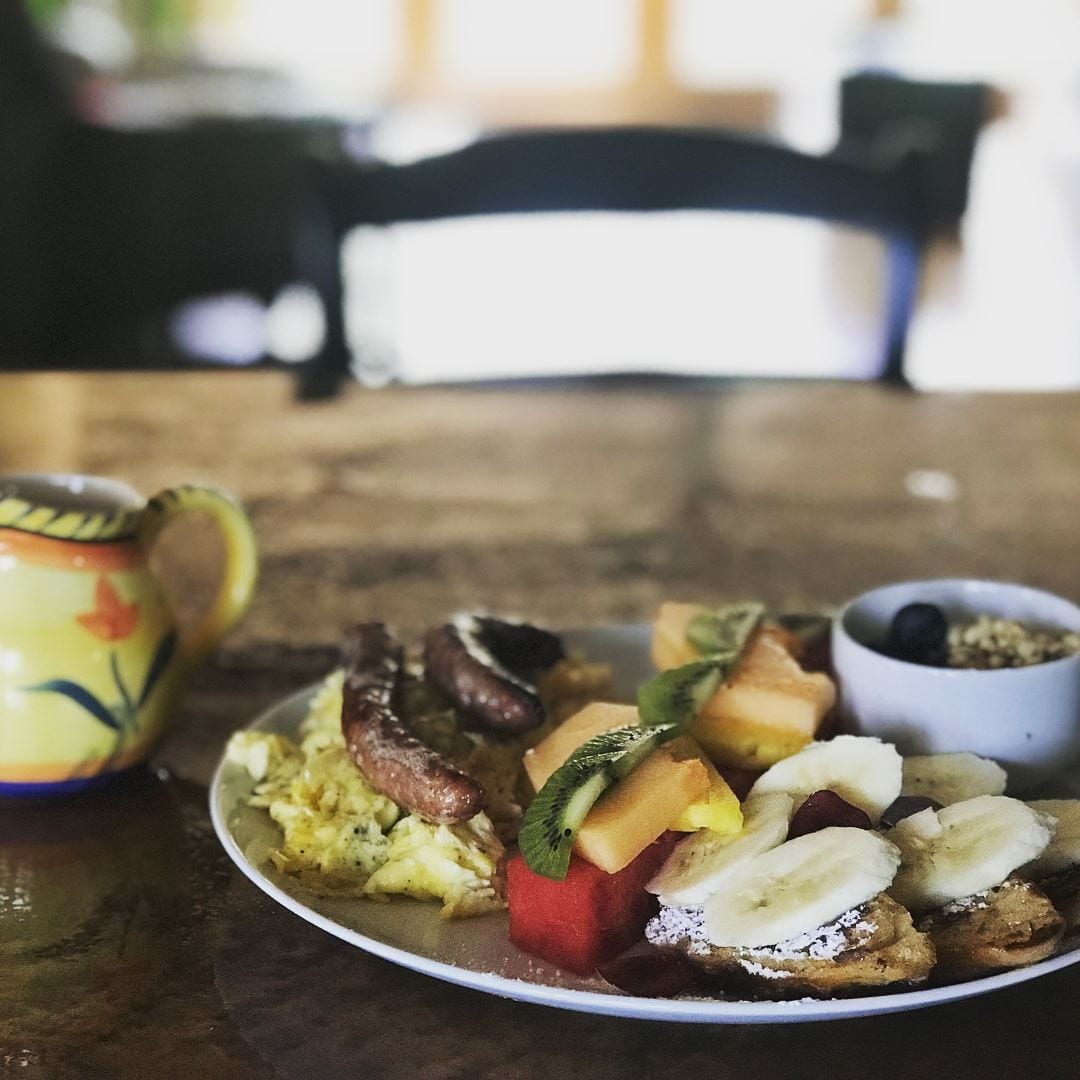 The bed and breakfast offers three guest suites, each with a private bathroom and a private deck overlooking the mountains. The Costa Rice Suite is decorated with a Costa Rican theme and features a Queen-size bed, private bath, and an enclosed private patio.
The Colorado Suite is an ode to the state with artwork and items from some of Colorado's most beautiful places. The suite features a handmade Queen-size bed, private sitting room with a daybed, private bath, and views of the Wet Mountains. The St. Andrews Suite is themed with the blue and green plaids of Scotland and is the largest suite at the bed and breakfast.
310 E Francisco St, La Veta, CO 81055 | 719-742-5313
Check prices, availability or book Inn at Spanish Peaks
1899 Inn Bed & Breakfast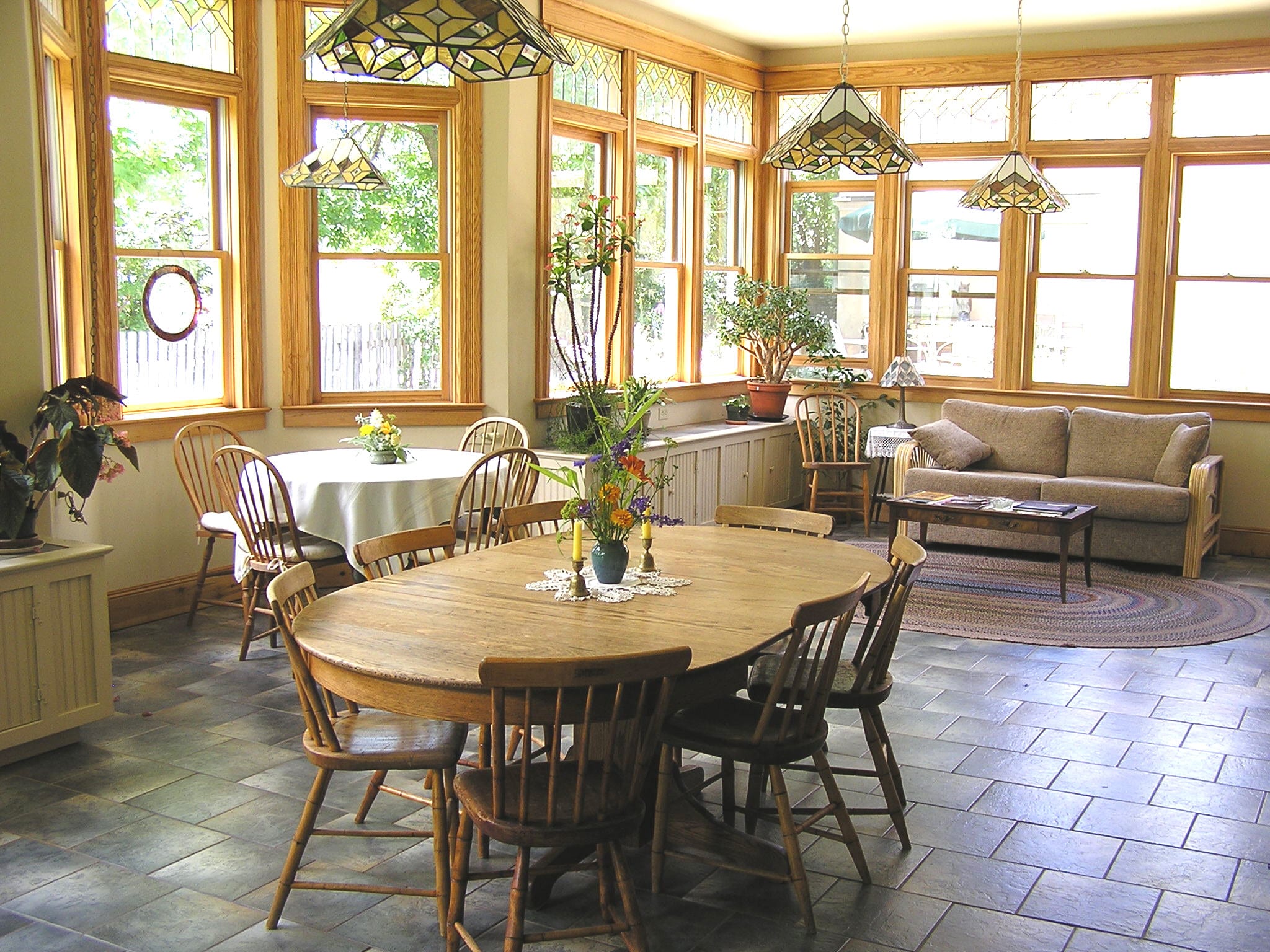 Listed on the National Register of Historic Places, the 1899 Inn Bed & Breakfast is one of the original buildings in La Veta, adding to the town's historic charm. The three gabled home was once a clinic and hospital, then a boarding house, and now a local family-run bed and breakfast.
Guests enjoy its historic details, the conservatory breakfast room, family-style breakfast, and its convenient location. The fully renovated bed and breakfast is ideally located in the heart of town near the Francisco Fort Museum and in walking distance to the area's restaurants, shops, and galleries.
Amenities:
Historic
Downtown location
Mountain views
Daily fresh breakfast
Pet-friendly options
Free Wi-Fi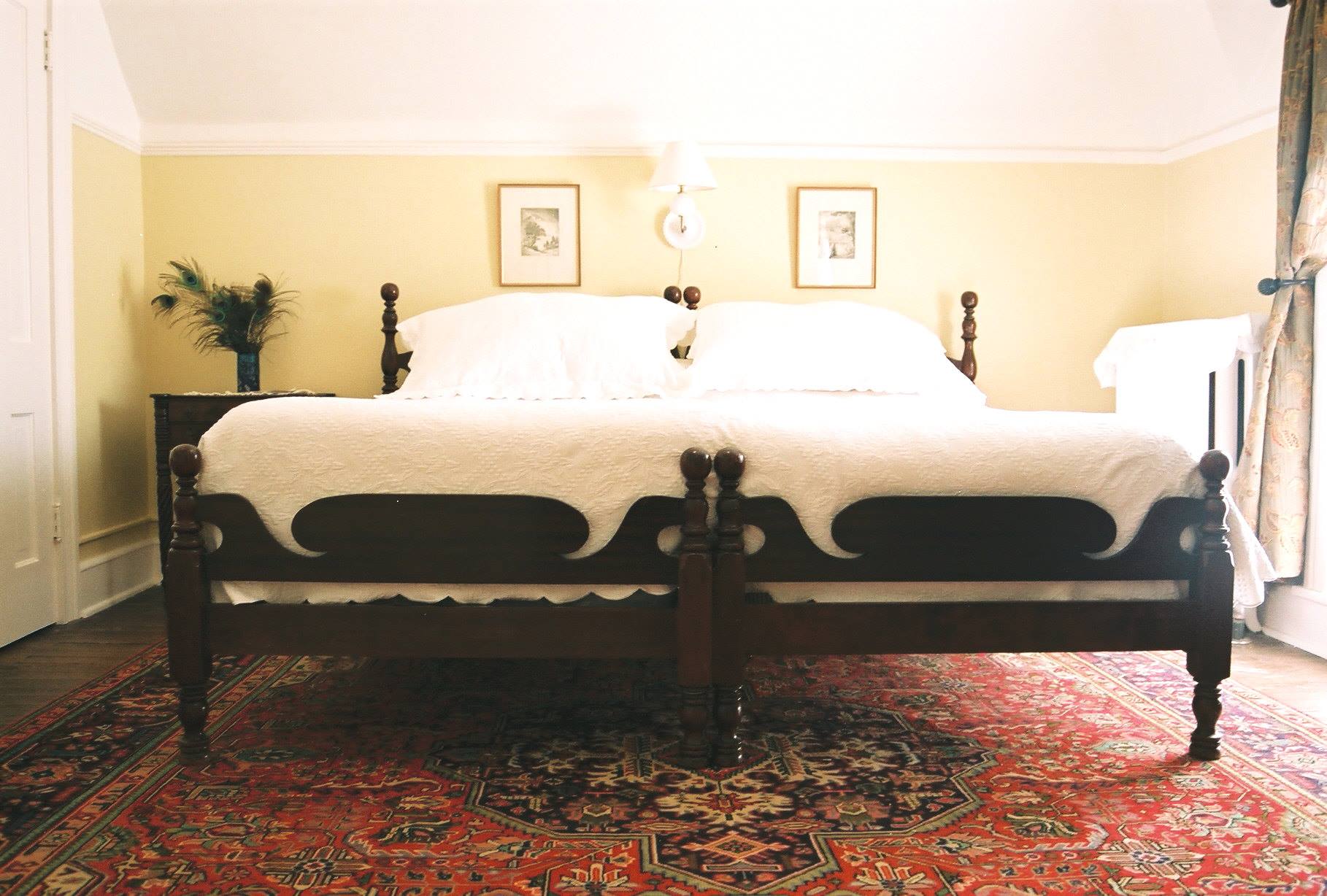 The bed and breakfast features five rooms upstairs in the main house and a private cottage out back. Two of the five private rooms offer their own bathroom, while the other three share a central bathroom. All rooms feature a sink and mirror area and either a King-size bed, Queen-size bed, or a double bed. The cottage offers a private bath, kitchen, living room, one bedroom with a King-size bed, and a patio.
314 S Main St, La Veta, CO 81055 | 719-742-5599
Check prices, availability or book 1899 Inn B&B
Start planning your getaway to Spanish Peaks Country with a stay in one of these hotels in La Veta! You'll get to journey their onboard the Highway of Legends, a national scenic byway connecting Walsenburg with Trinidad.