Colorado Springs is the largest city in the state and the fastest growing, too. However, even though it has become one of the hottest cities in Colorado, its rich history still enriches the modern lives of its residents.
It's surrounded by world-class tourist attractions like the Garden of the Gods, Pikes Peak, and Cave of the Winds. Couple that with a range of luxury accommodations, comfortable lodging, and historic hotels, and Colorado Springs is worth an extended stay.
Its vibrant downtown is growing and the Rocky Mountain forests west on Highway 24 are spectacular. Even the drive up Ute Pass to Woodland Park is worth the gas.
Probably Colorado Springs' Top Places To Stay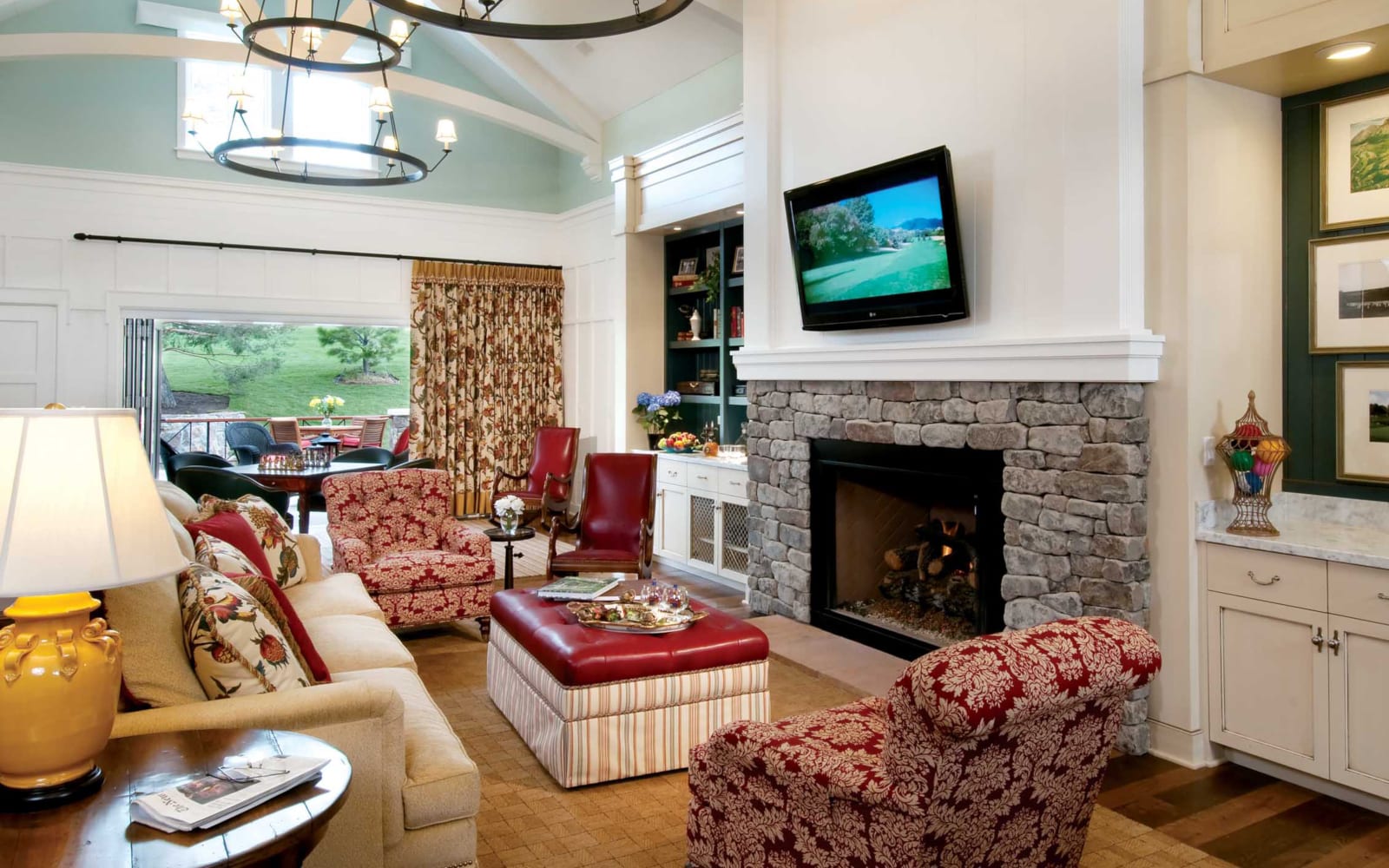 From WWII museums to world-renowned restaurants, discover the Springs as you create a unique experience in any of the hotels and inns in our list. If traveling with a significant other, add a special date night idea to your itinerary to complete your trip.
We've curated different accommodations that will fit your needs, from budget-friendly inns and motels to luxury 4 and 5-star hotels. You can now discover Colorado Springs, its historical artifacts, scenic trails, local community shopping, and excellent hotels and inns.
This section contains referral links. If you click through and take action, we may receive a commission, at no additional cost to you. 
Here are our choices for the top hotels in Colorado Springs, CO, in no particular order:
The Broadmoor – 5-star historic hotel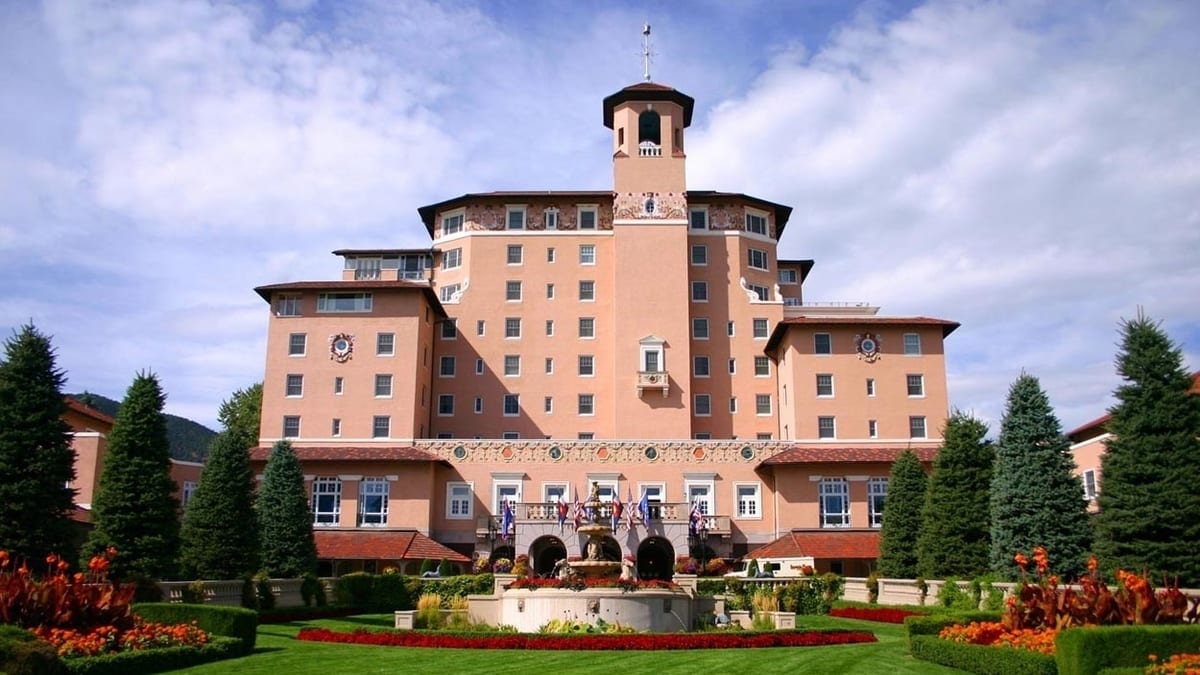 Broadmoor is an outstanding hotel that has been the longest-running consecutive winner of both the AAA Five-Diamond and the Forbes Travel Guide Five-Star Awards.  As one of the Historic Hotels of America listed in the National Trust of Historic Preservation, the resort has a long history that dates back to 1865.
From a dairy, the massive land has been converted into a hotel, casino, an estate, and into the modern resort that it is today.
The Broadmoor's all-in-one experience draws guests within the entire estate. They have a golf club, spa, indoor infinity pool, boat rental, tennis courts, fitness center, shopping plaza, fly fishing, chapel, and playground. It's a small city within Colorado Springs. As for accommodations, they have rooms, suites, cottages, and a 5-bedroom 12,000 square feet estate house.
To experience a night at this extravagant, world-renowned resort hotel, call 855.634.7711. Room rates start at $326.
Antlers COS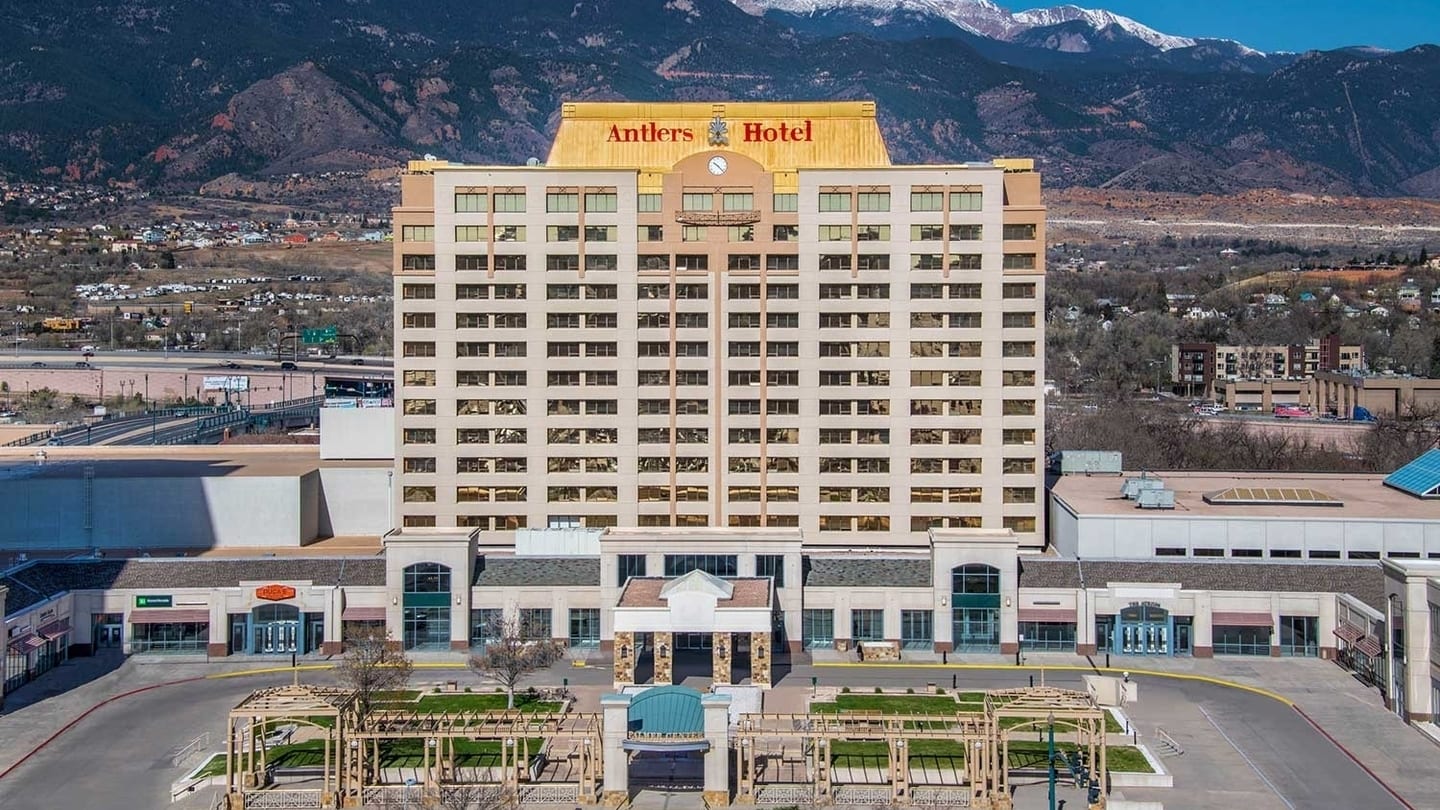 Meanwhile, if you want to experience a more straightforward type of grandeur, visit The Antlers, A Wyndham Hotel. Even though it has been under the Wyndham franchise, known for its affordable and reliable inns and hotels, The Antlers stand out because the hotel itself has been standing since 1871 when the population at Colorado Springs was still about 5,000 people.
It was named "Antlers" because it housed a collection of elk and deer trophies. It is also located in the central part of the town. The Antlers was renovated over the past decades, and it now caters to modern guests.
The Ranch at Emerald Valley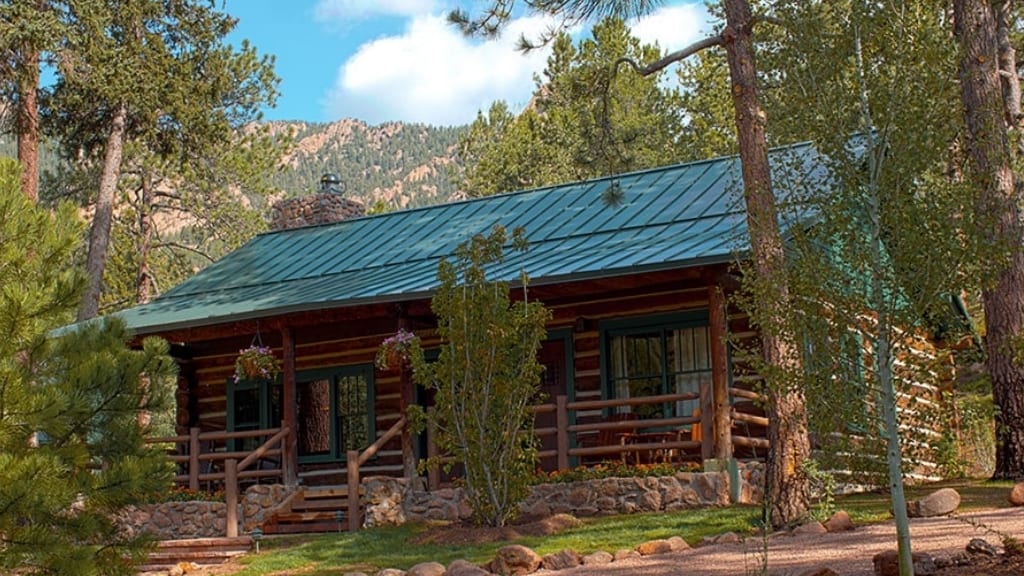 The Ranch at Emerald Valley is another historic accommodation in Colorado Springs. Being owned by the founder of the town Spencer Penrose, it was one of the first establishments built in the region. Tucked away about eight miles up the Gold Camp, The Ranch at Emerald Valley has at least ten guest cottages, open hiking trails, horses, and a massive dance hall.
It had also been remodeled back in 2015, so the amenities have a more modern look and feel. The rooms will have views of the lake and the pine trees near the forest. The place has activities for families and groups of all sizes and ages. The Ranch is also a recommended go-to place for private events and weddings.
Best Western Plus Peak Vista Inn & Suites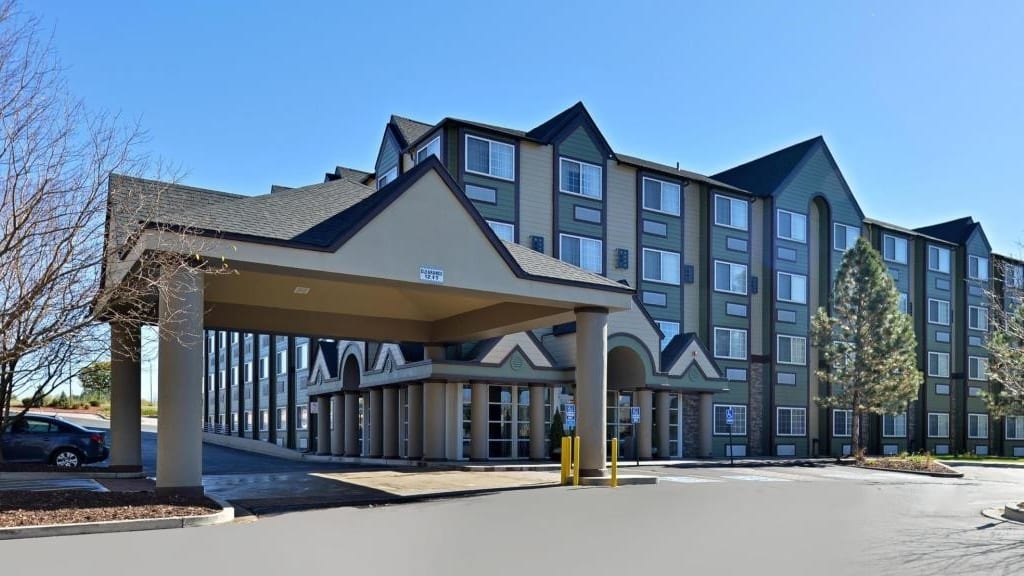 Best Western Plus Peak Vista Inn & Suites is an inn that's more comfortable for new visitors since it's close to Denver. The location is also very accessible to Colorado Springs' Adventure Golf and Batting Cages. Just three miles away are the Pro Rodeo Hall of Fame and Chapel Mills Mall.
This hotel is simpler than the first few choices listed above, but they are clean and affordable. Best Western Plus has Deluxe King Suites and 2 Queen Bedrooms. Guests can acquire Best Western Reward Points if they are a member of this franchise.
Drury Inn & Suites COS AF Academy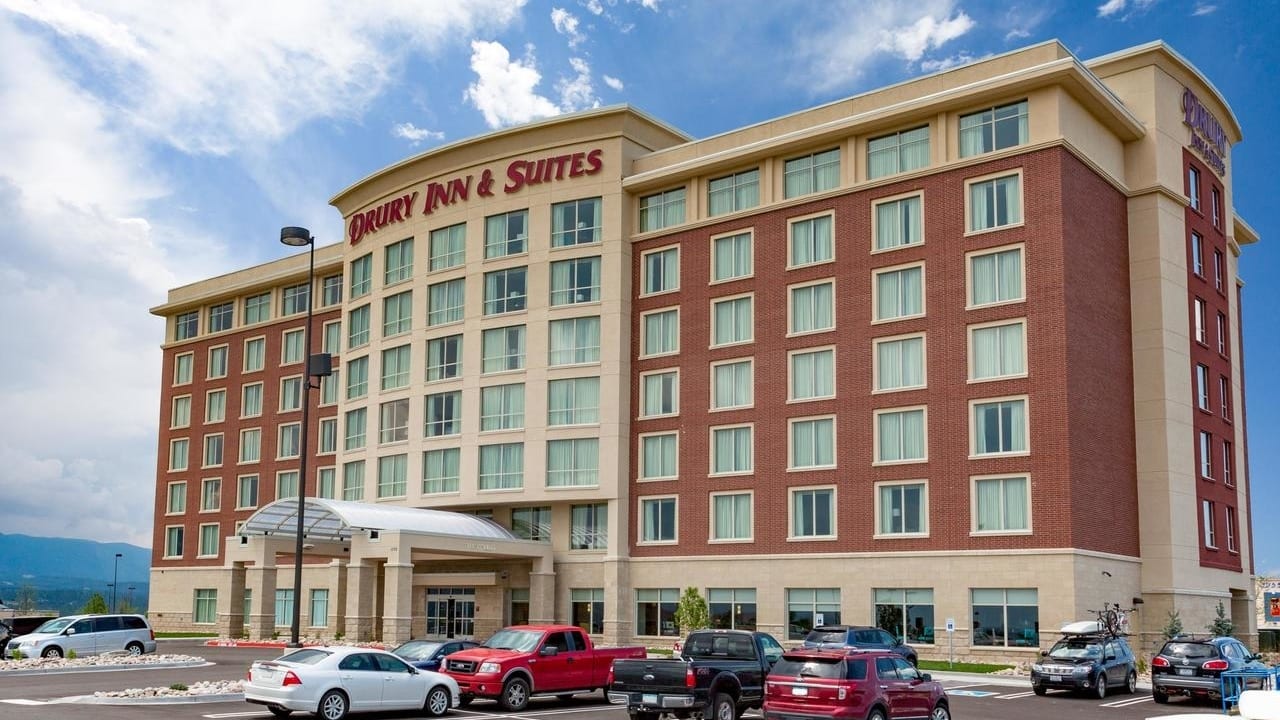 Drury Inn & Suites near Air Force Academy is a family-friendly hotel. The seven floors are filled with King, Queen, and Suite-type accommodations with in-room amenities like WiFi, TV, microwave, refrigerator, ironing board, iron, hairdryer, and coffee maker. Their breakfast is served from 6 am. to 9:30 am. They also have free hot or cold beverages every day that start during their 5:30 pm Kickback Hour.
The Drury Inns are also 100 percent family-owned, so the approach to hospitality is warm and personal. The essential amenities are covered in the hotel, but what makes this stand out is the cleanliness.
The Mining Exchange, a Wyndham Grand Hotel & Spa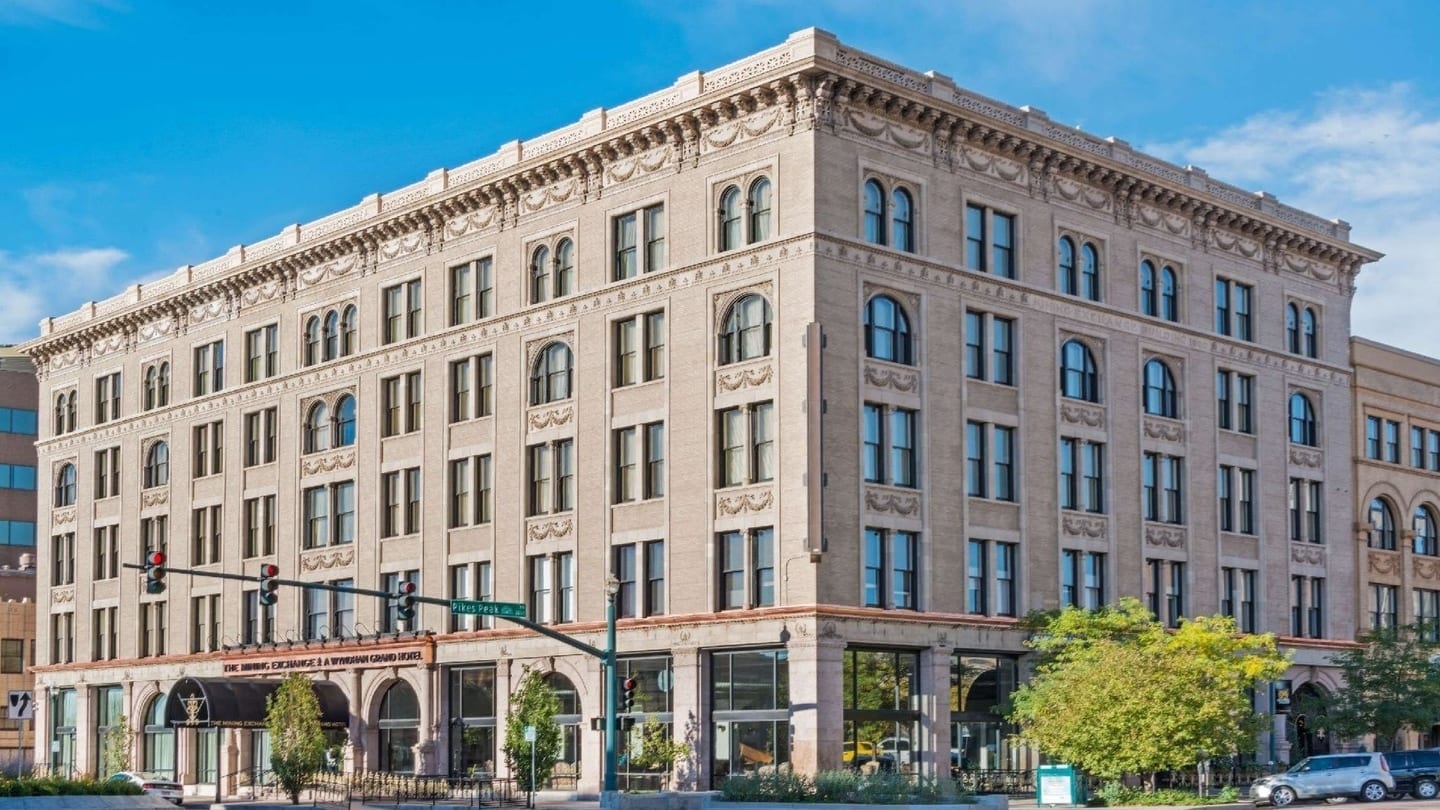 The Mining Exchange, a Wyndham Grand Hotel & Spa is one of the hotels in town that would get your attention. Initially built in 1902, the five-story building is newer than the other properties on the list. However, it still retains its old elegance and charm. Wyndham repurposed it in 2012, so more modern amenities like WiFi and TV are integrated.
Again, guests appreciate the small details like the decor in the lobby, the chandeliers, and the big iron vault. The hotel has a lovely attached restaurant and a parking space that's about a block away from the hotel. It's close to any location in town so guests can enjoy the local scene within just a few minutes of walking.
The Academy Hotel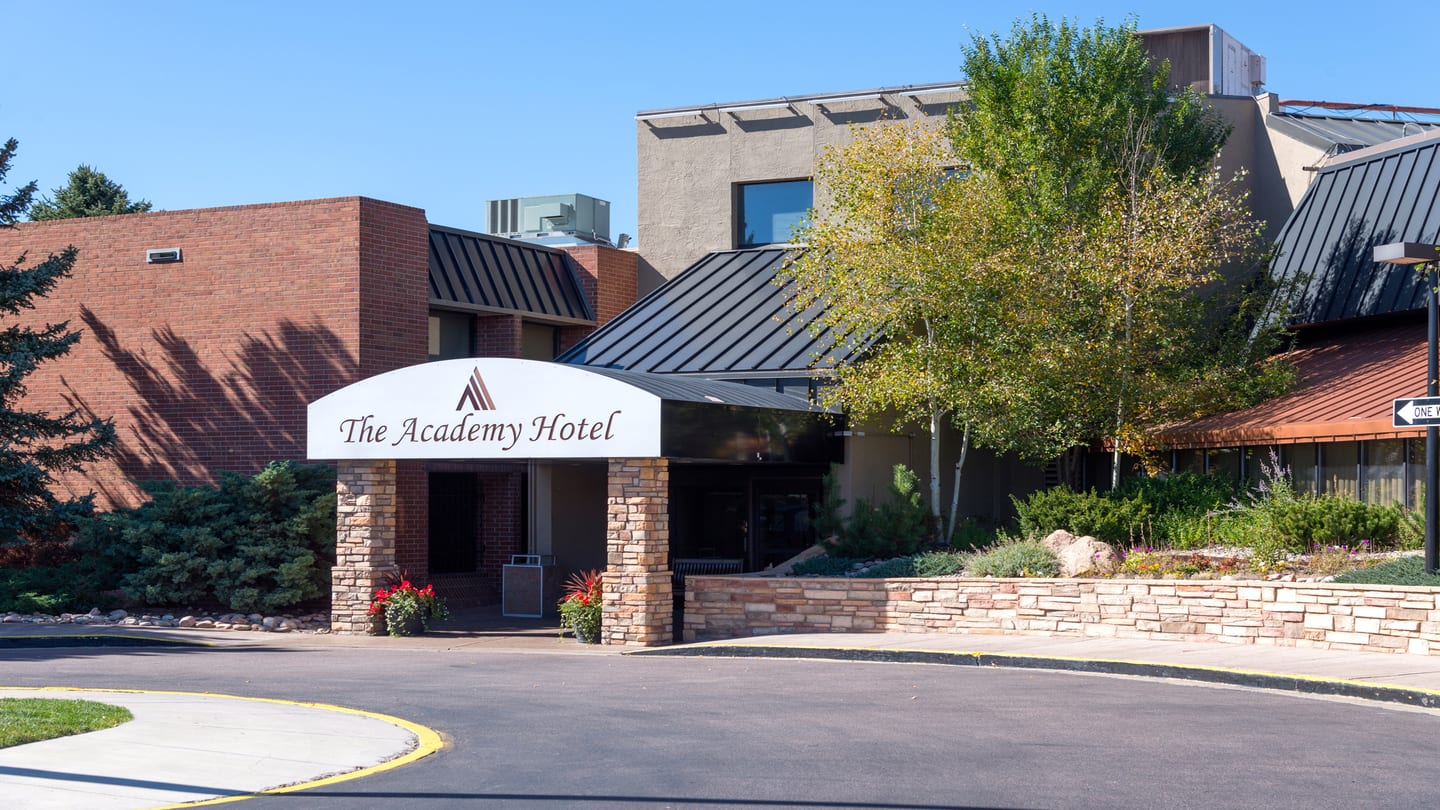 The Academy Hotel is another family-owned hotel in Colorado Springs. It's suitable for backpackers and business travelers. The open floor plan and high ceilings of the lobby are inviting and modern. They also have meeting rooms, high-speed Internet, Sun Deck, an indoor heated pool, a complimentary Wii station, and a fitness center.
The Academy Hotel's breakfast is also famous for past guests. The buffet setup is uniquely curated for new and old visitors. The Academy Hotel has 200 spacious accommodations like standard rooms, deluxe rooms, mountain view rooms, family suites, jacuzzi suites, pet-friendly rooms, and accessible rooms for the disabled.
Embassy Suites by Hilton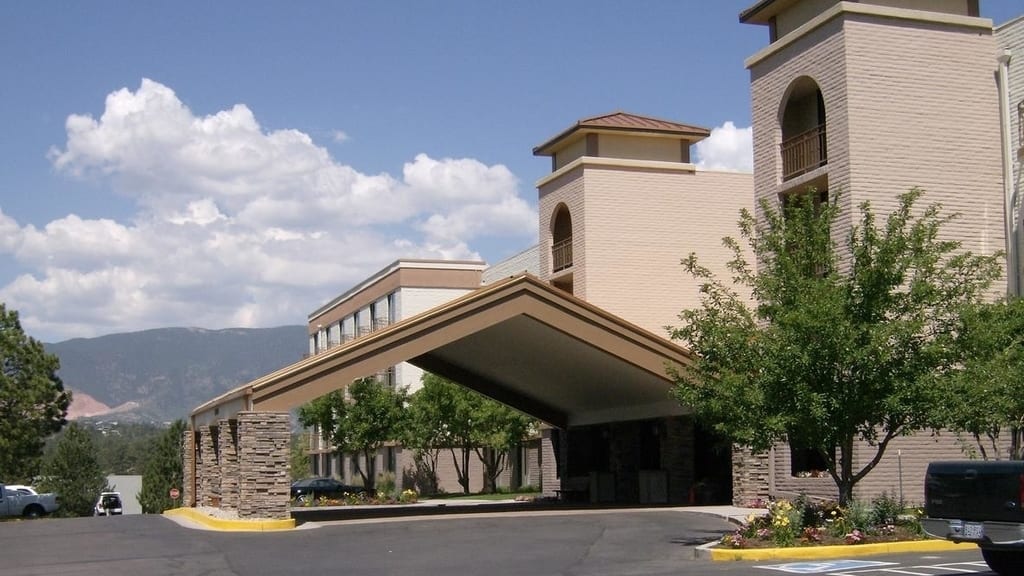 Embassy Suites by Hilton is a lively location for business and leisure travelers. The open floor lobby embodies a modern concept but embraces traditional wood tones that are reflective of Colorado Springs. This newly renovated hotel features breathtaking views of Pikes Peak and a sophisticated atrium.
The rooms are spacious and comfortable. The suite rooms have two separate bedrooms, and others have access to a balcony. Though it's located near significant locations in Colorado Springs, road noise is minimal within the rooms.
The Embassy Suites by Hilton also offers a special Family Fun Package that has exclusive big breakfasts, adventures, and premium WiFi.
Garden of the Gods Collection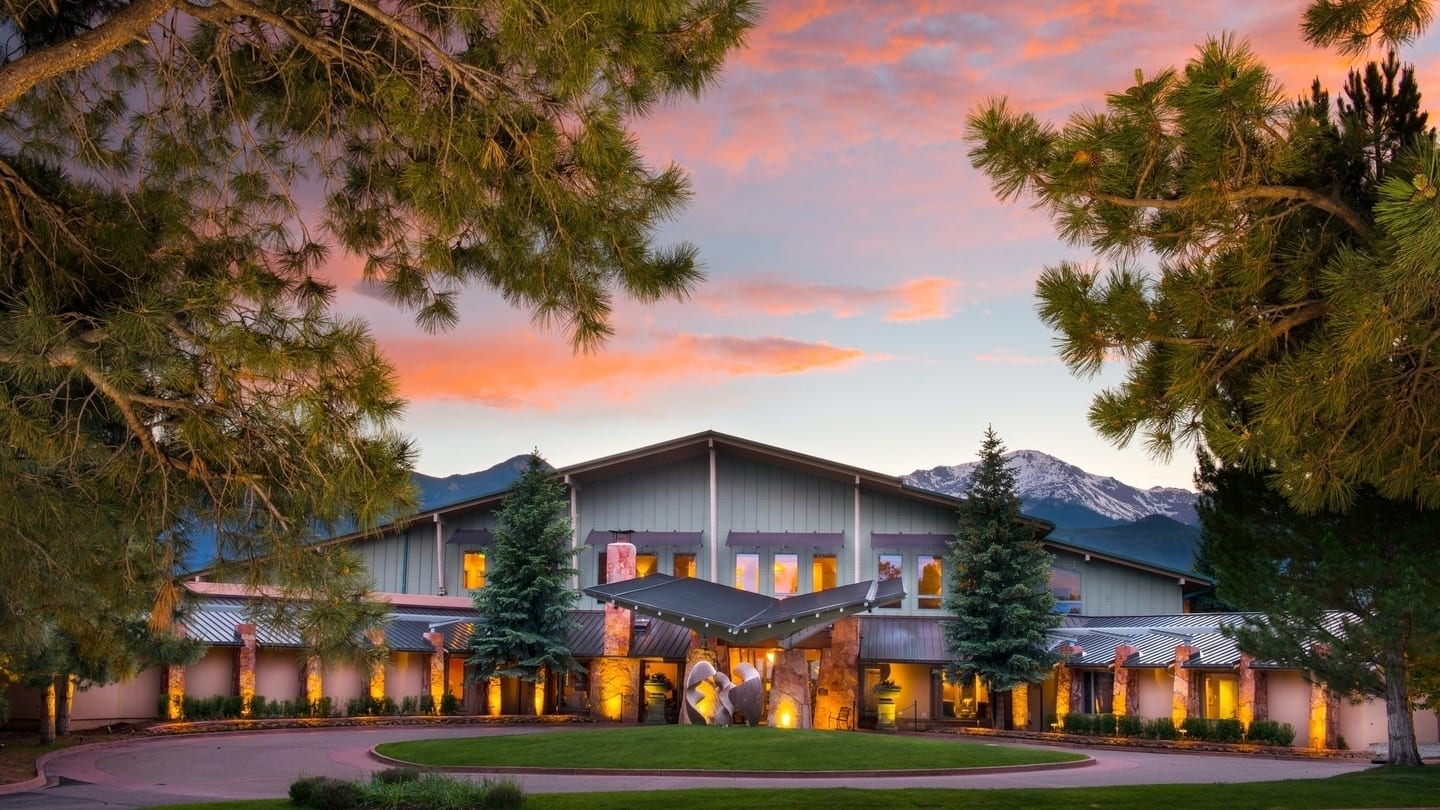 This unique luxury property is a private club, luxury resort, and health and wellness center. As the name suggests, the property is located high atop a mesa in Colorado Springs where every view is impeccable. From the guest rooms, the patio, or the walkway, landmark vantage points can be achieved anywhere.
Garden of the Gods Collection also has a 27-hole course, fitness center, tennis courts, playground, and basketball court. Though there are restaurants around the area, the Garden of the Gods Collection boasts of its on-site dining, which includes three different restaurants.
The property accommodations include guest rooms, suites, cottages, and 1-3 bedroom casitas for big groups.
Hyatt Place COS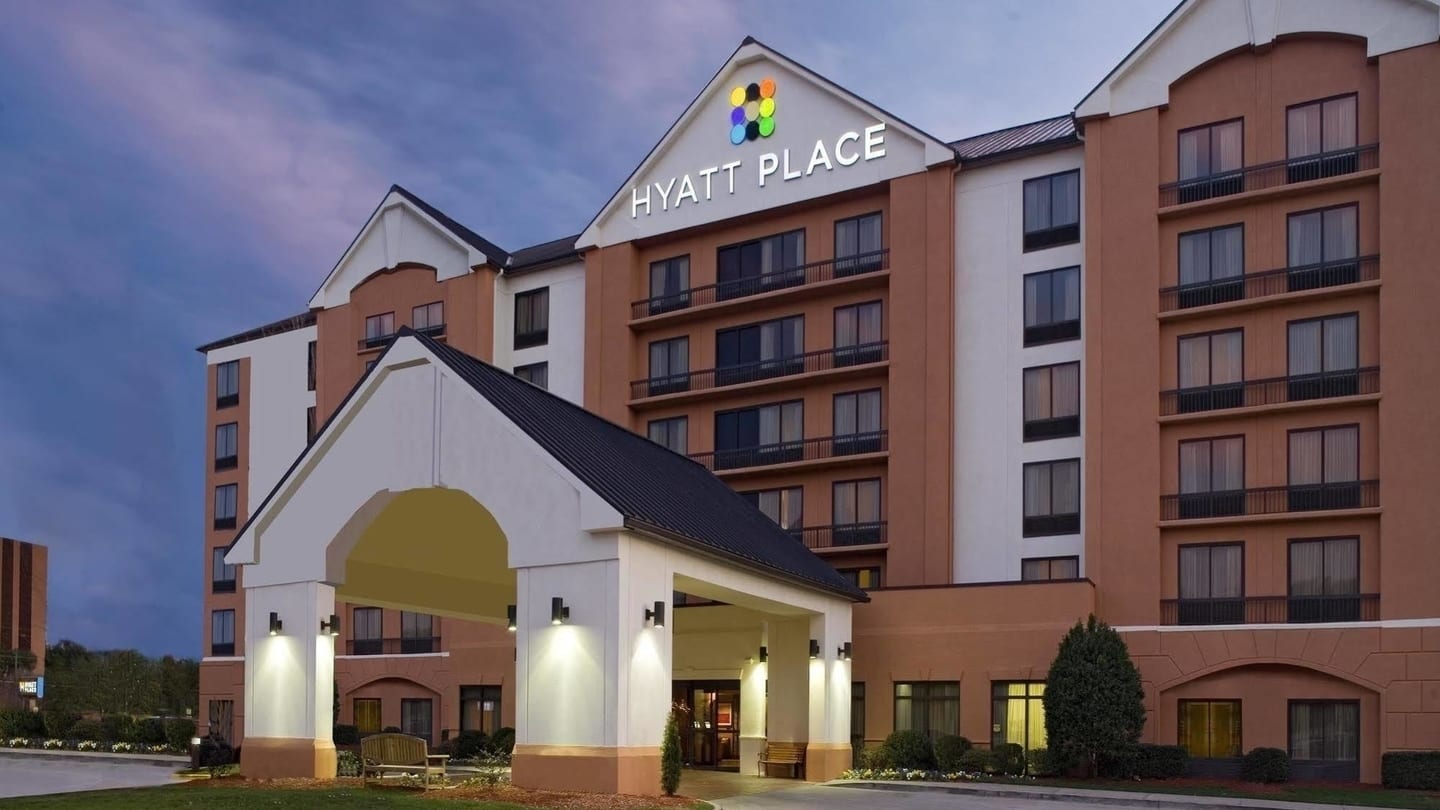 For those looking for a more modern, clean, and comfortable stay, you can check in at Hyatt Colorado Springs. This specific location has generously spaced guest rooms with the plush Hyatt Grand Bed®, state-of-the-art media, and work centers. Each room has a 42-inch HDTV, Cozy Coner with sofa or sofa-sleeper, bathroom vanities, WiFi, and remote printing.
Following Hyatt's trusted hospitality ethos, the check-in/check-out process is also easy. Though it has first-class amenities, the highlight of most guests is the stellar breakfast that includes cage-free eggs, and fresh fruits.
Great Wolf Lodge COS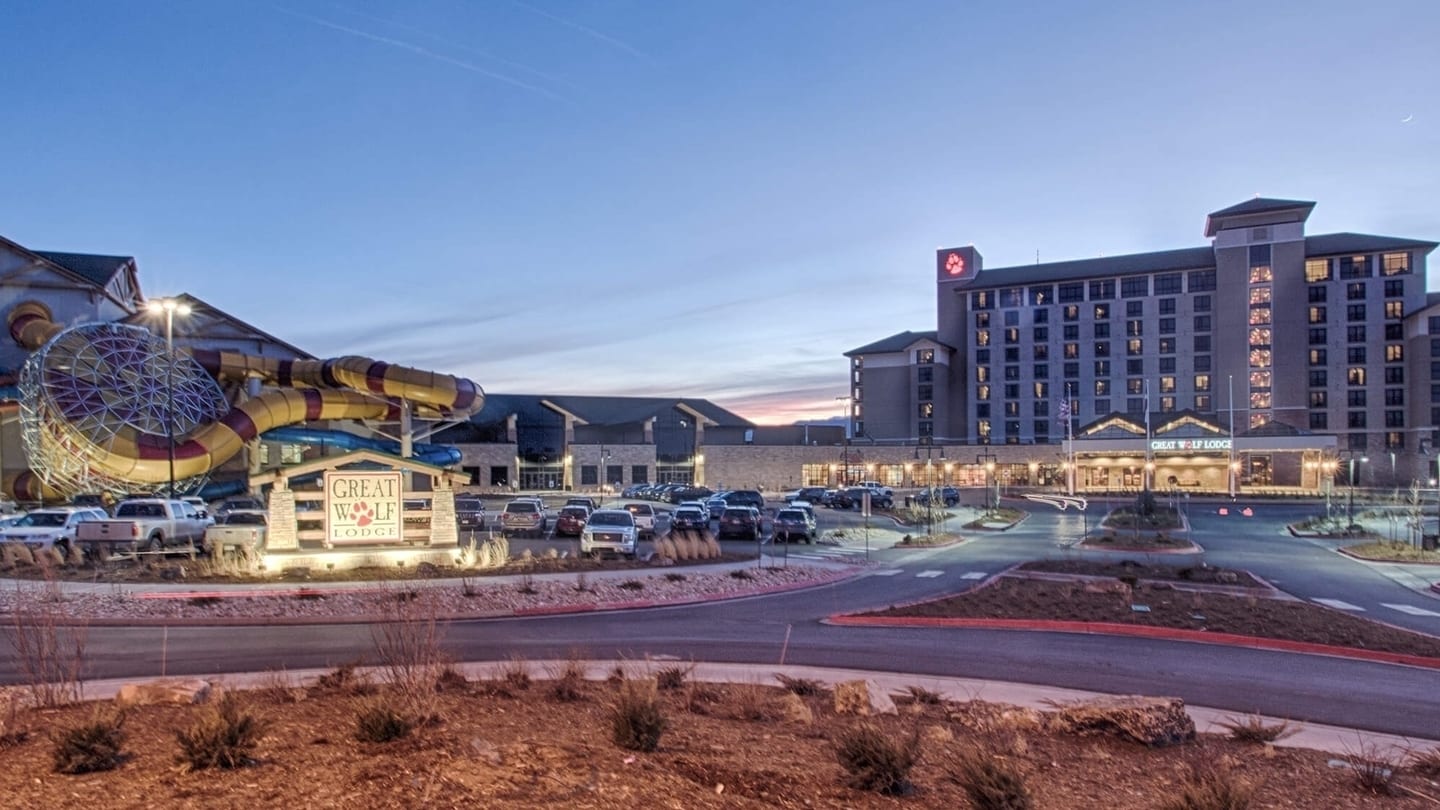 Great Wolf Lodge has a bright atmosphere that's best for adventurers and families. The lodge is filled with activities for all ages. The storytime in the lobby is a great gathering for the guests, especially the children.
Children can also enjoy other resort activities like Great Wolf Lodge character appearances, morning activities, Lunch Time Lineup, PJ Party, and the Forest Friends Show. The resort also has a lot of other suggestions based on age group.
The lodge has three types of accommodations: standard, themed, and premium. For excellent, budget-friendly family fun, this is a highly recommended place in Colorado Springs.
Staybridge Suites North COS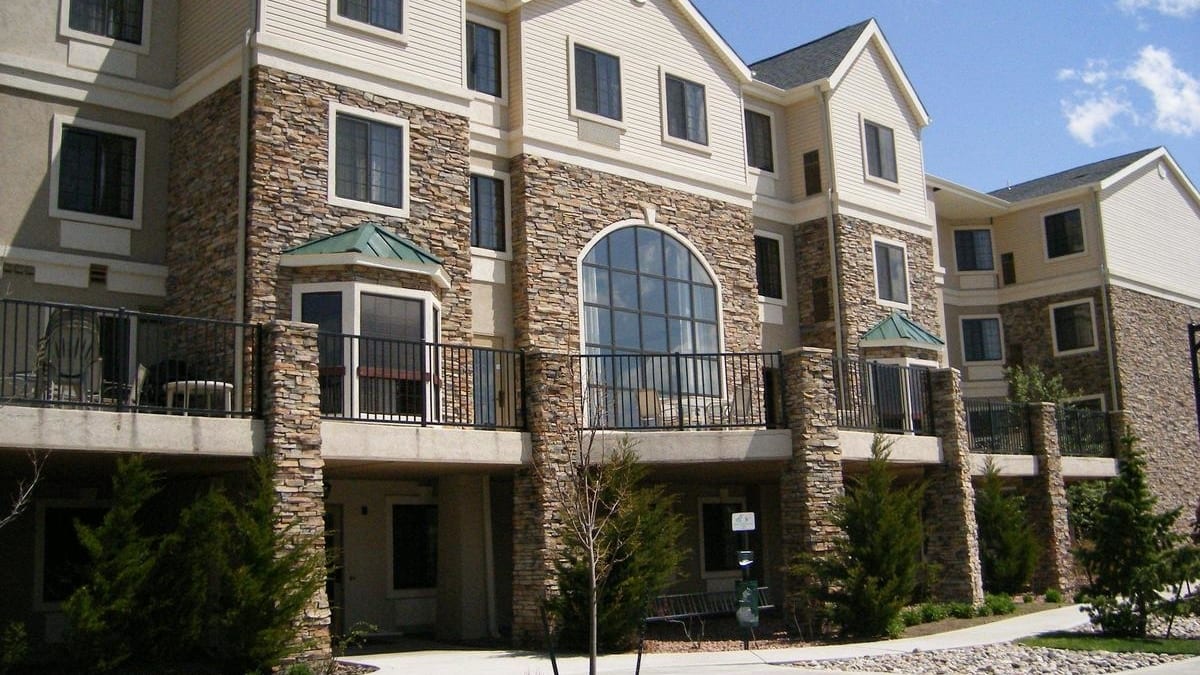 Staybridge Suites North is an IGH Hotel Franchise located in northwest Colorado Springs. It's one of the ideal accommodations for those visiting the Air Force Academy.
Their rooms have views of the Rocky Mountains and include home-like comforts like a fully-equipped kitchen, flat screen TV, cable, premium cable, DVD player, Internet, work desk, and accessible outlets.
The amenities may not be as fancy or as updated as the other hotels on the list, but the rooms are clean and satisfactory. Their food and snack selections are also good with packed goods like M&Ms being offered for a wholesale price of just $1.
Radisson Hotel COS Airport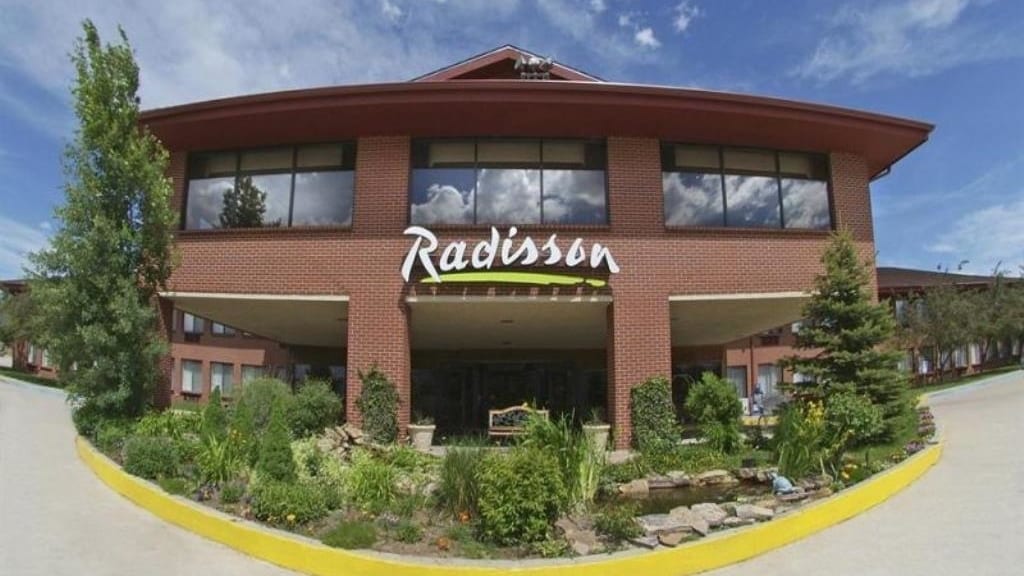 Radisson Hotel COS Airport is an exceptional accommodation that features a prime location for business travelers and families. Since it's accessible to the airport and the downtown, it's the best choice for those who are new to Colorado Springs. They have an indoor pool and an outdoor hot tub that is available for guests who would like to rejuvenate after a long day of travel and activities.
Their spacious hotel rooms feature free WiFi, a flat-screen TV, a work desk, room service, a microwave, a refrigerator, and complimentary bottled water.
Guests have noted that even though the hotel design is a little bit outdated, the location, amenities, and rooms are squeaky clean. It also helps that it's quiet in the area so that guests can have a more comfortable night's sleep.
DoubleTree by Hilton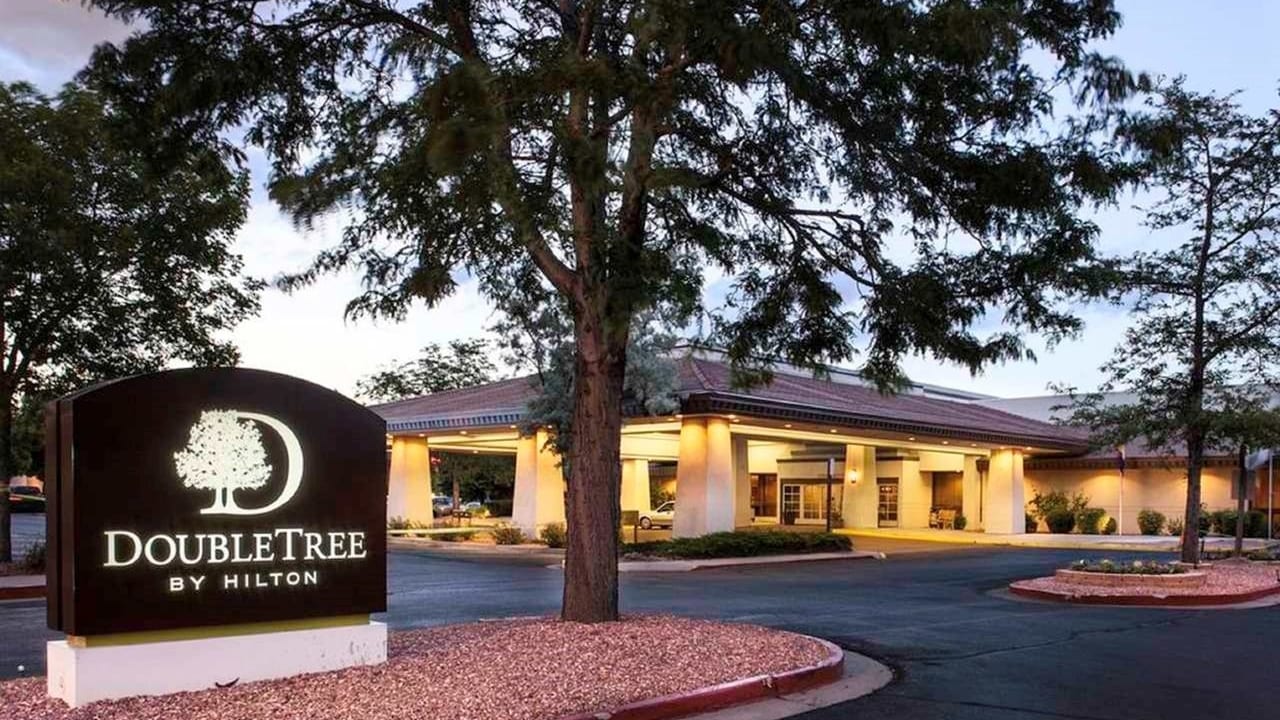 DoubleTree is another Hilton Hotel in Colorado Springs. The suites are recently remodeled, and the staff offers the same Hilton-quality hospitality. The contemporary lobby, dining area, and other amenities can make you feel like you're staying in a first-class location. With 299 rooms, the hotel can accommodate big groups and families (or events and conferences).
Each room at the DoubleTree has its signature bedding, flat screen HDTV, WiFi, and a work desk. The property is also comfortably located beside the interstate.
The food menu is also admired in the hotel because they have an in-house award-winning executive chef directing the hotel's courses. The hotel has complimentary parking and a COS airport shutting service.
My Place Hotel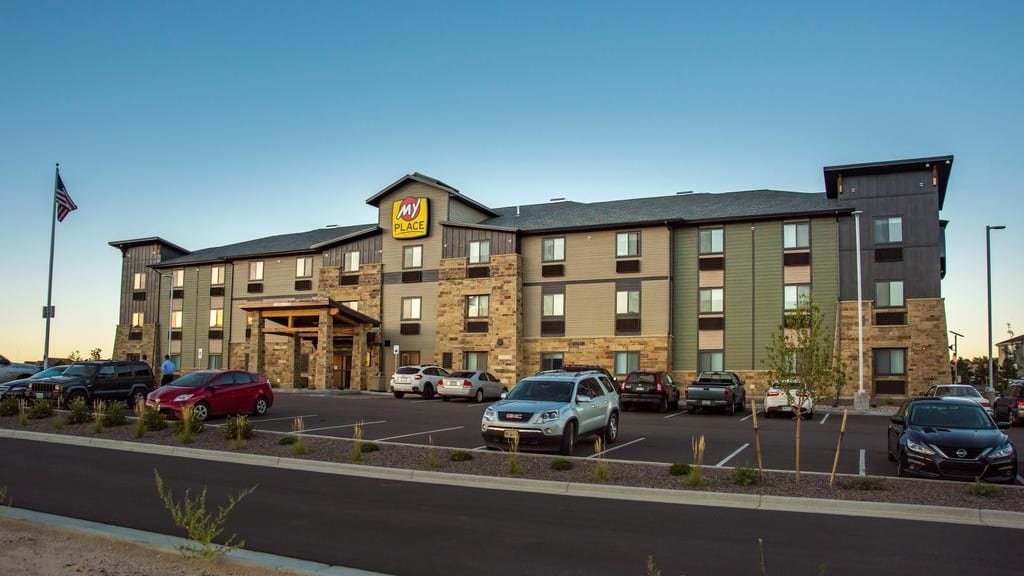 My Place Hotel is a good option for those having a lengthy stay in Colorado Springs. The property is known for its comfortable accommodation and friendly staff. Though they have budget-friendly rooms, they don't compromise on the quality of their rooms.
Each room feature pillow-top mattresses, microfiber bedding, and options for soft and firm pillows. For those staying in longer, they have special suites that have full kitchens, with full-sized refrigerators, two-burner cooktops, and microwaves. Guests are able to feel at home away from home with fully-equipped features specially curated for longer-stay guests.
Sonesta ES Suites COS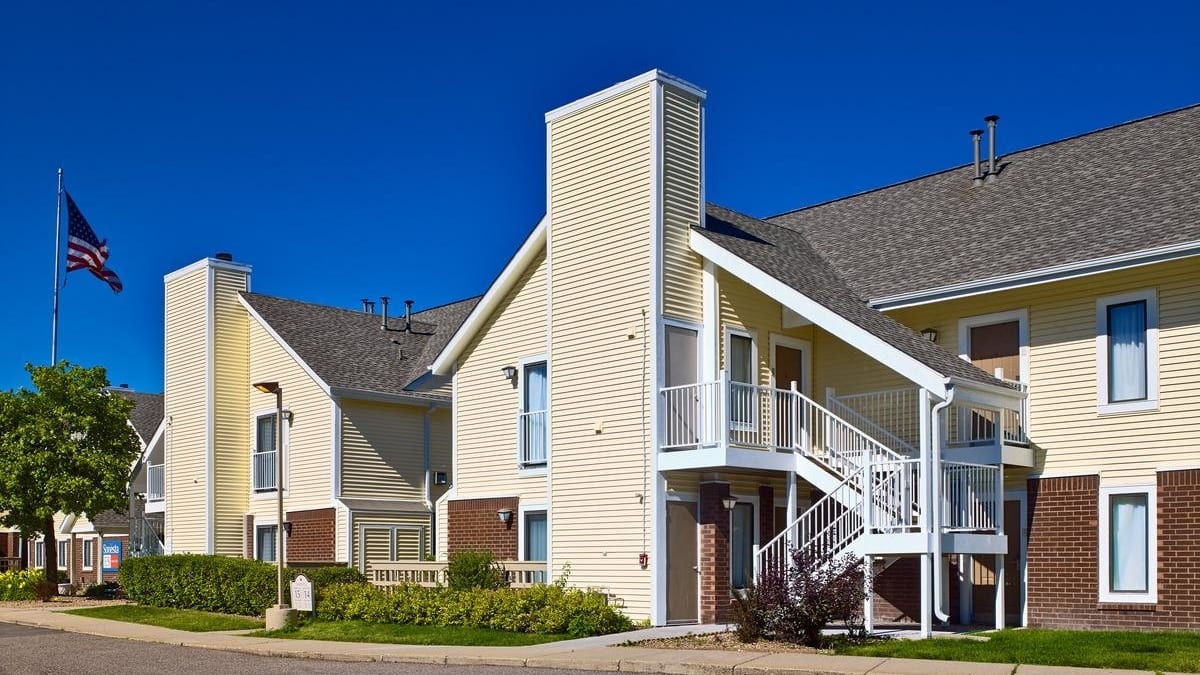 Sonesta ES Suites is a light-themed affordable accommodation in Colorado Springs. Just like My Place Hotel, they also have unique offerings for those on an extended stay. As the management noted, they have everything you will need to "work, play, and feel right at home" in the hotel. The difference with this property is they have an "apartment-style living" accommodation.
The staff at Sonesta ES Suites have also received high ratings from previous customers because of their top customer service and hospitality. On top of all these, their breakfast buffet is also something to look forward to.
Holden House – 1902 Bed and Breakfast Inn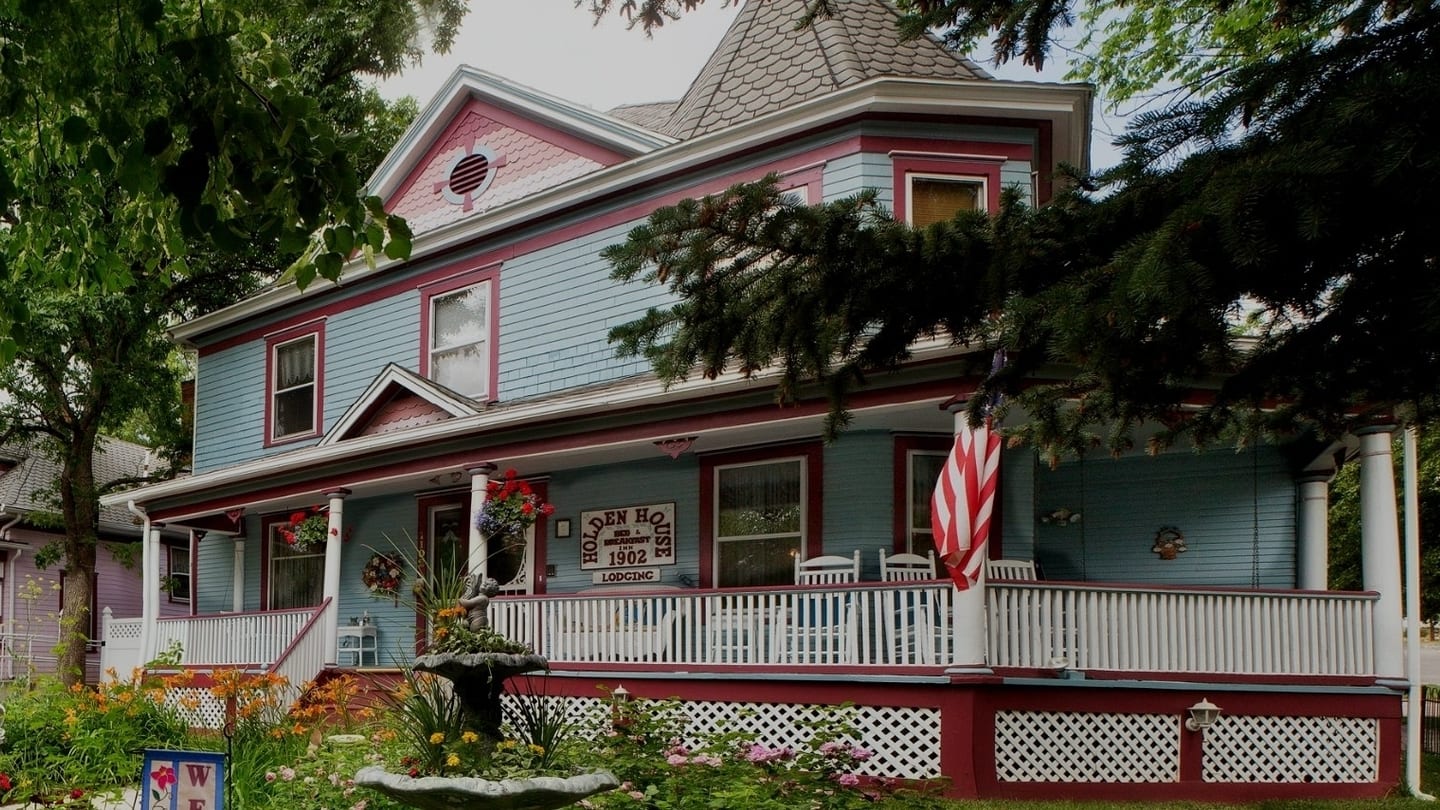 Holden House – 1902 Bed and Breakfast Inn will take you back to the early days of Colorado Springs in their award-winning B&B experience. Built back in 1902 by Isabel Holden, the inn features Victorian-inspired suites, a common area, a parlor, and a dining room.
It is important to note that they can genuinely redefine your standards and expectations from B&Bs. Guests have noted that the uniquely-designed rooms offer very comfortable beds and in-room amenities. Their gourmet breakfast is locally sourced and fresh.
The quiet neighborhood also helps guests imbibe the Colorado Springs local community. At the same time, the inn has a wine social mingling, so guests have a chance to meet each other. This intimate, world-class B&B is also a good suggestion for honeymooners.
St. Mary's Inn, Bed and Breakfast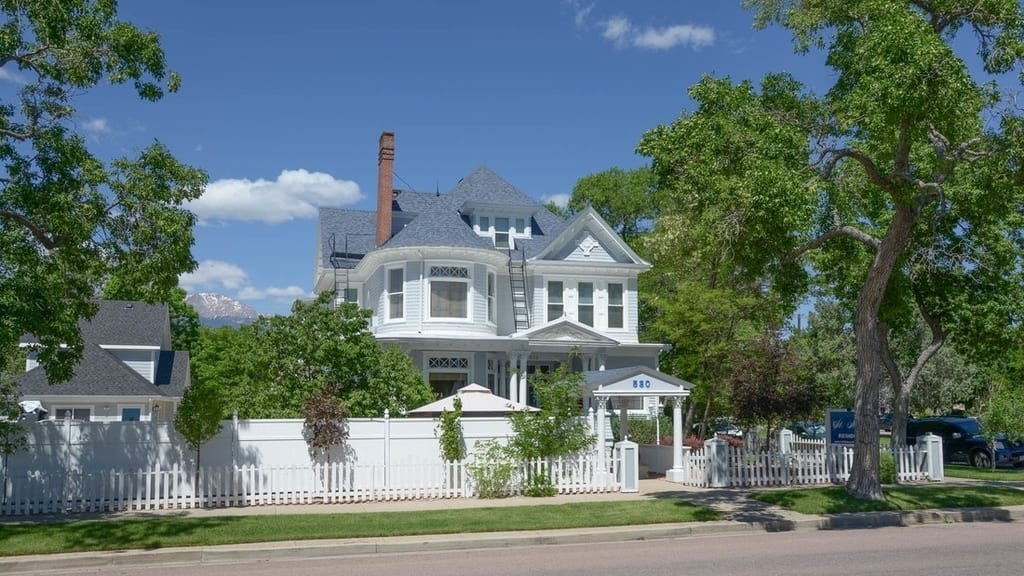 St. Mary's Inn is another B&B spot in Colorado Springs. This one has a little more modern touch in the room designs, but it keeps close to its historical aesthetics. This is evident from the porch entrance of the inn to the exterior of the house.
They have jacuzzi whirlpools, free parking, high-speed Internet, private bathrooms, and other in-room amenities. Suites are also romantic, beautiful, and clean.
The inn is managed by its owners, who the guests can meet when they check-in. The thoughtful hosts make each guest's experience more memorable. Guests are awakened by the smell of local, home-brewed coffee, and newspapers, along with the hosts welcoming them for breakfast.
Old Town Guesthouse B&B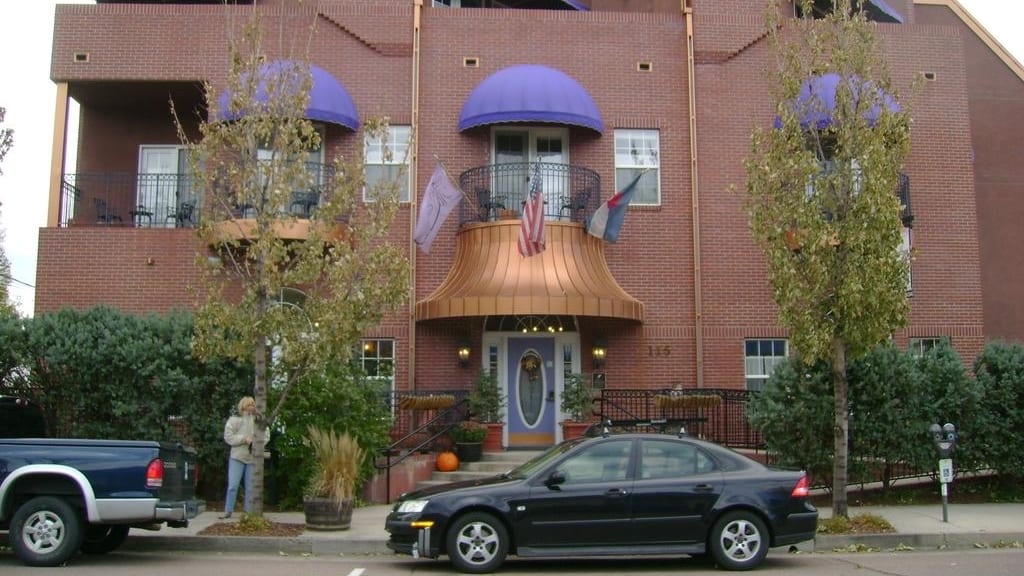 Old Town Guesthouse is a hidden gem in Colorado Springs and a must-stay inn not only for its history but also for the relaxing experience it offers guests. Built back in 1892 as a fire station, it was remodeled as a B&B in 1997.
This was actually the first station and jail in Colorado Springs. Now, guests call it "The Hub" because of its accessibility to shops, galleries, and restaurants once they "step out the front door." The property is a lovely three-level inn.
Reserve your hotel and head to Colorado Springs soon, it's magical after dark. Explore The Springs' gems from its natural wonders and its vibrant local community. Who knows? You might even decide to move here!