A beautiful city both day and night, Colorado Springs is the second-largest city in the state and a great place for a date. With plenty of attractions geared towards outdoor recreation, COS is a great place for those who love spending time in nature.
An easy day trip from Denver, if you happen to linger around after dark or live locally, there's a vibrant nightlife scene where you can turn your day of adventure into an evening of romance. Out-of-towners, be sure to reserve a room in one of Colorado Springs' top hotels, if you'll be imbibing and unable to make the return trek home.
Best Colorado Springs Date Ideas
Colorado Springs is an easy town to keep yourself entertained from downtown dining to scenic strolls, there is something for everyone. Adventurous spirits won't have to travel far as there are plenty of outdoor activities in the surrounding El Paso County. Moreover, the Pikes Peak Region certainly knows how to entertain and host their company looking for a show.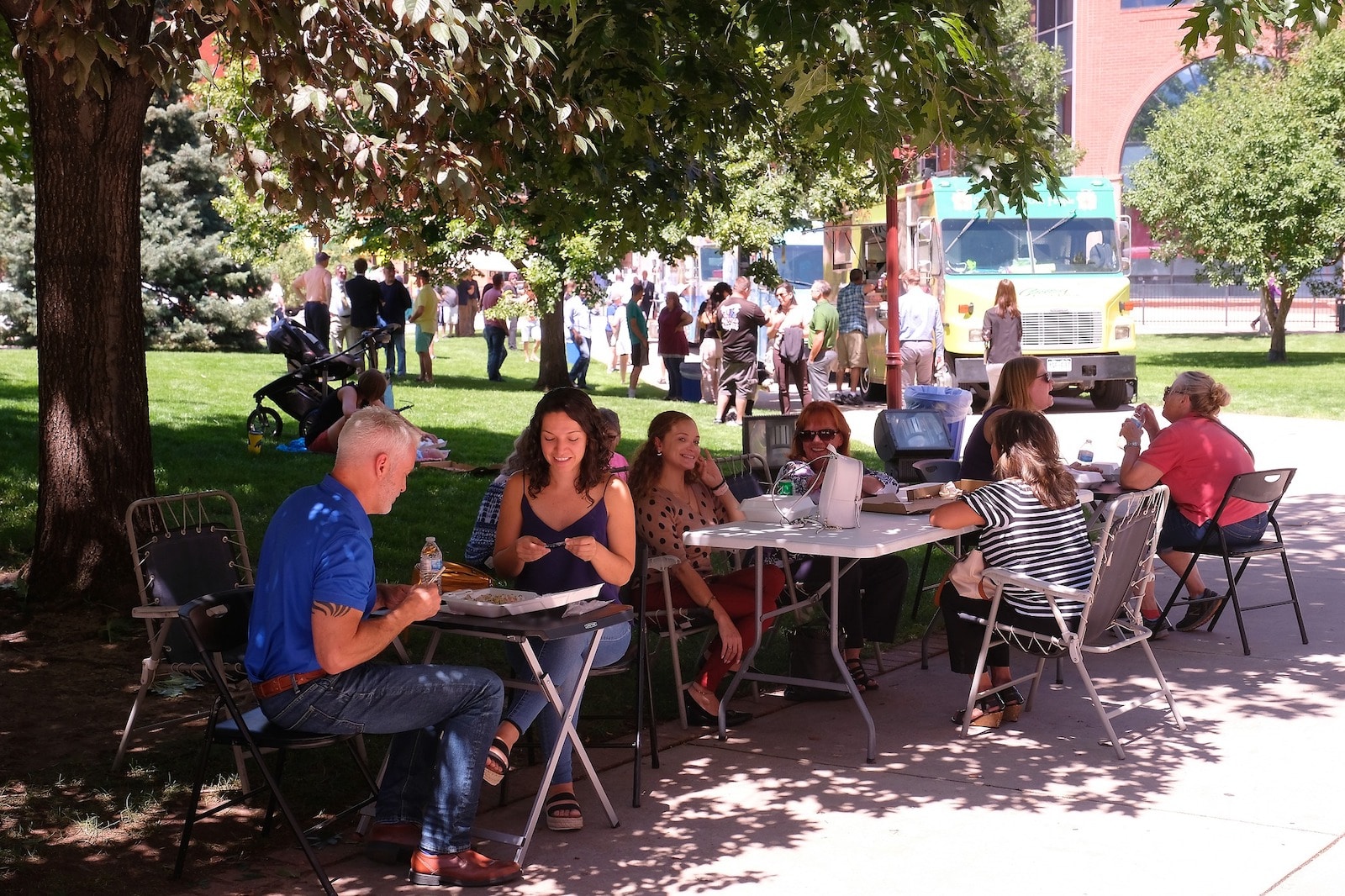 Here are some of the Colorado Springs day date ideas to pass the time until the stars come out:
Dining in Colorado Springs is diverse so there are plenty of resources out there for that. If you'll be exploring the high country during the day, why not treat yourself to some authentic alpine fare.
Located right in town, Edelweiss cooks up authentic German cuisine, such as schnitzel and sauerkraut. For a cheesier time, go to Mona Lisa in Manitou Springs for a creamy fondue that has won local and national awards.
Here are some fun evening adventures around The Springs area, in no particular order, Colorado Springs night date ideas:
1. Visit the Broadmoor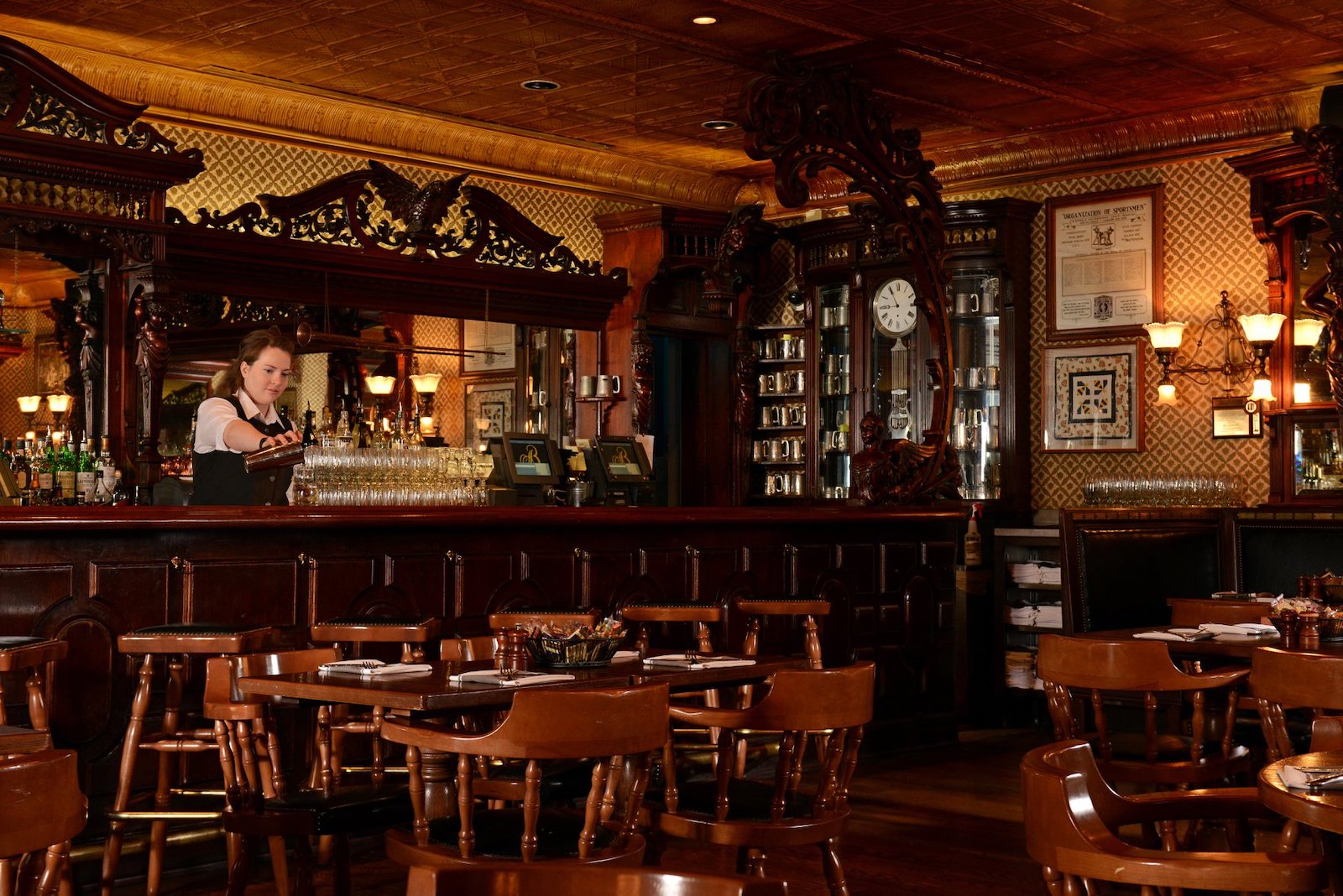 The Broadmoor is probably the city's most prominent and famous hotel. A massive sprawling building from 1918 that boasts acres of manicured gardens and trails to stroll on, a weekend at the Broadmoor is truly a luxurious experience. Head there early in the evening for a drink and bite to eat, then wander around the magnificent property.
Situated within the Broadmoor, the Golden Bee is a gastropub with delicious food, drinks, nightly ragtime piano, and sing-alongs. Its rich wooden ambiance is a classic 19th-century British pub, and the fare is authentic. Additional activities at the Broadmoor include visiting the spa, participating in a wilderness experience, heading to the golf course, and shopping at the on-site stores.
2. Bar Crawl on Tejon Street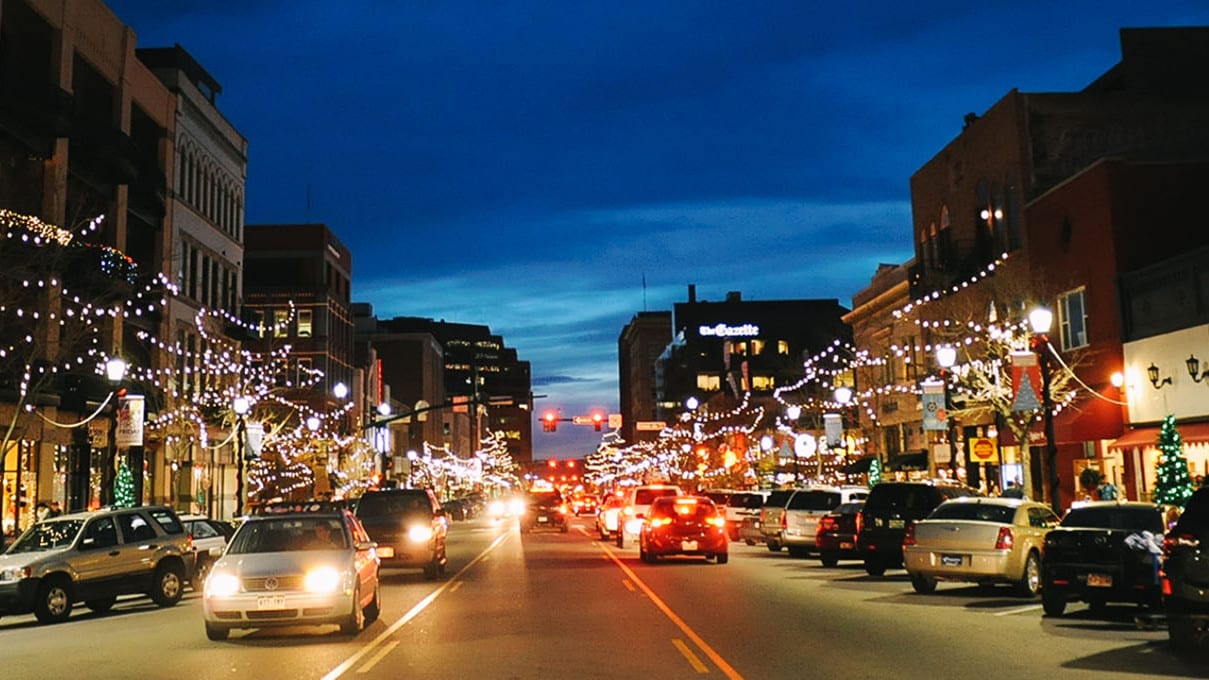 If you're looking to head downtown, Colorado Springs' nightlife district, Tejon Street, features several blocks of amazing restaurants and top bars. It's easy enough to catch a ride downtown and hop around to a few spots after dinner. You usually can find what you're looking for, whether it be a dive, club, or anything in between.
People from around the region unwind downtown on the weekends, some looking to meet that new someone, others romancing their partners, and a few out for a wildcard night. Downtown can accommodate all budgets, with happy hours and specials abound. Whether you're bringing a date, or solo looking to meet someone, Tejon Street is the place to go big in The Springs.
3. Play Some Games at the Arcade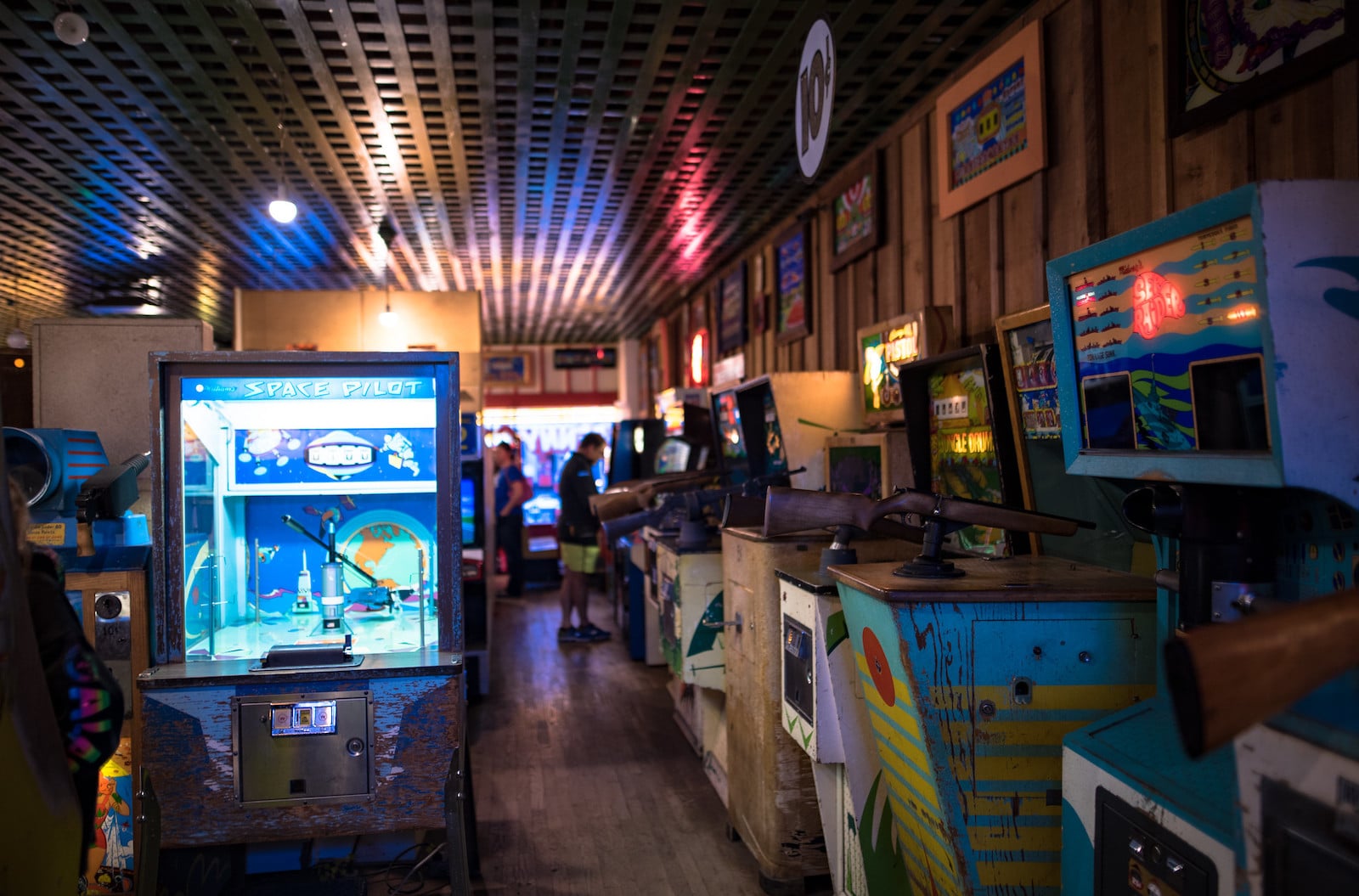 Just 15 minutes from Downtown COS lies the charming alpine town of Manitou Springs. It's named for its springs that rise from the ground around town, some of which are diverted into fountains that you can drink. While strolling through this cute town, make a detour at Manitou Springs' Penny Arcade for some old-school fun.
The Penny Arcade showcases hundreds of classic pinball and arcade games that date as far back as the 1930s. While some games do still cost a penny, make sure you bring some quarters too! They have a few different, unique buildings each located on Main Street.
4. Spend Time at Seven Falls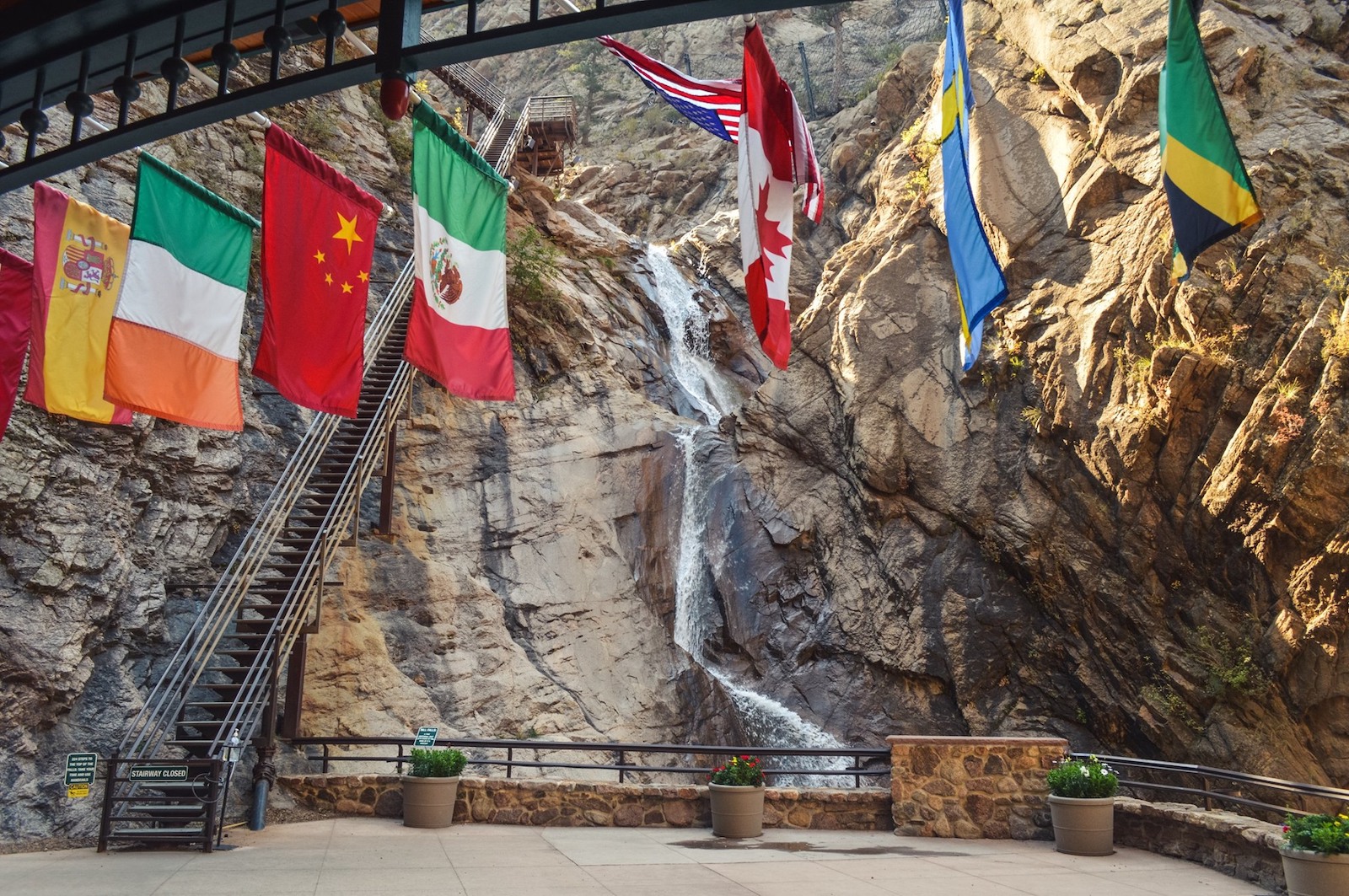 Named for its 7 cascading falls, Seven Falls is a romantic place to spend an evening in Colorado Springs. With an old-school slogan of "Grandest mile of scenery in Colorado", you should add these 181 feet of waterfalls to your list. The best part is you can climb up an ever-so-tall staircase for an eagle-eye view from atop.
With live performances, colorful holiday light displays, and on-site dining called Restaurant 1858, these falls are truly a romantic experience. A Broadmoor venue with a rustic Colorado setting, gold rush art decor, and the sounds of the falls next door, there is nothing like looking out over nature and sharing a meal with your special someone.
5. Happy hour at Bristol Brewing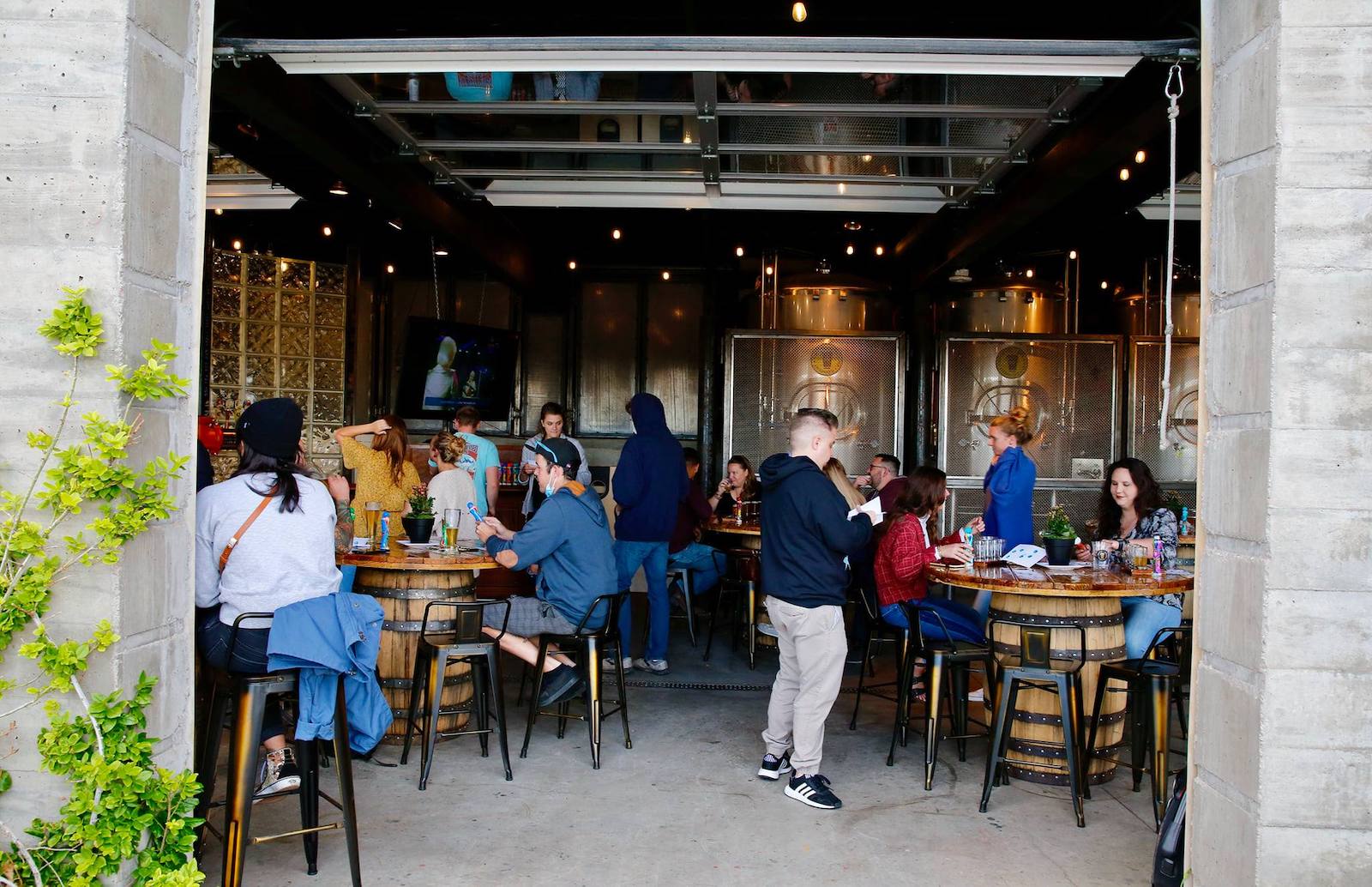 It's fun to drink around the former school that has become Bristol Brewing's headquarters. Head over for a happy hour in the classroom, which features a full kitchen and Bristol's winning line-up. Offering premium microbrewed beers since 1994 in COS, flagship beers include Laughing Lab, Beehive Honey Wheat, Red Rock Pale Ale, and Mass Transit Ale.
The brewery sits only minutes by car from the central downtown in the former Ivywild School built in 1916. It's a community gathering spot that features the Bristol Pub on the northern end. Bristol is an independent, family-run brewery that has a lively ambiance, fun events, and room for hundreds of people.
6. Laugh at Loonees Comedy Corner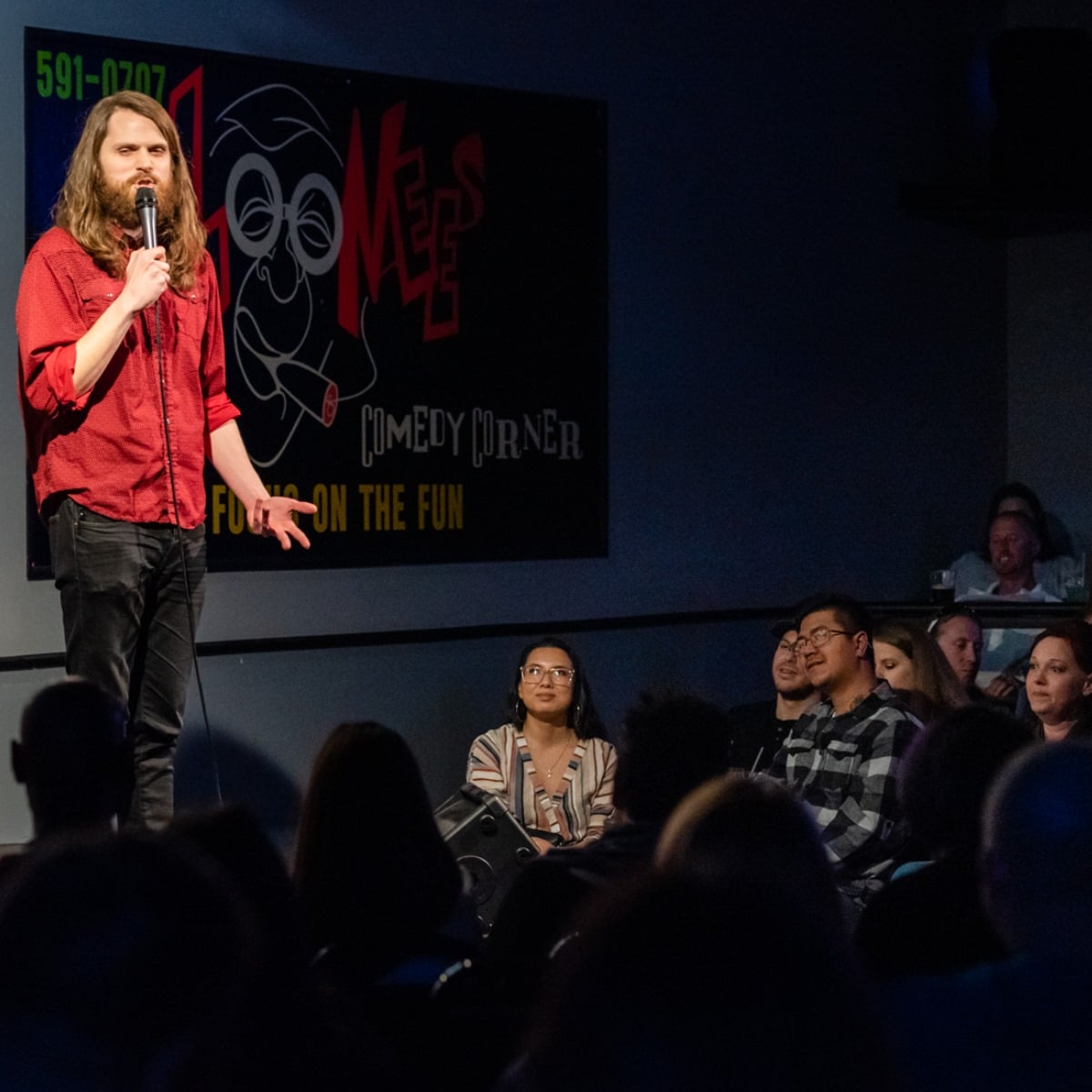 Who doesn't enjoy a good laugh? Well probably someone you don't want to go on a date with. The Loonees Comedy Corner is the only place in Colorado Springs dedicated to making you laugh. Nationally touring comics come through every weekend.
Shows are regularly scheduled: 1 on Thursday night, and 2 on Friday and Saturday nights. It's 21+ to enter on Friday and Saturday and 18+ on Thursday. Both food and drink are offered and there is a 2-item minimum. Ladies, military, and college discount nights are Thursday! Reservations are strongly recommended and if you purchase tickets via their website, you'll get a discount!
7. Unwind at SunWater Spa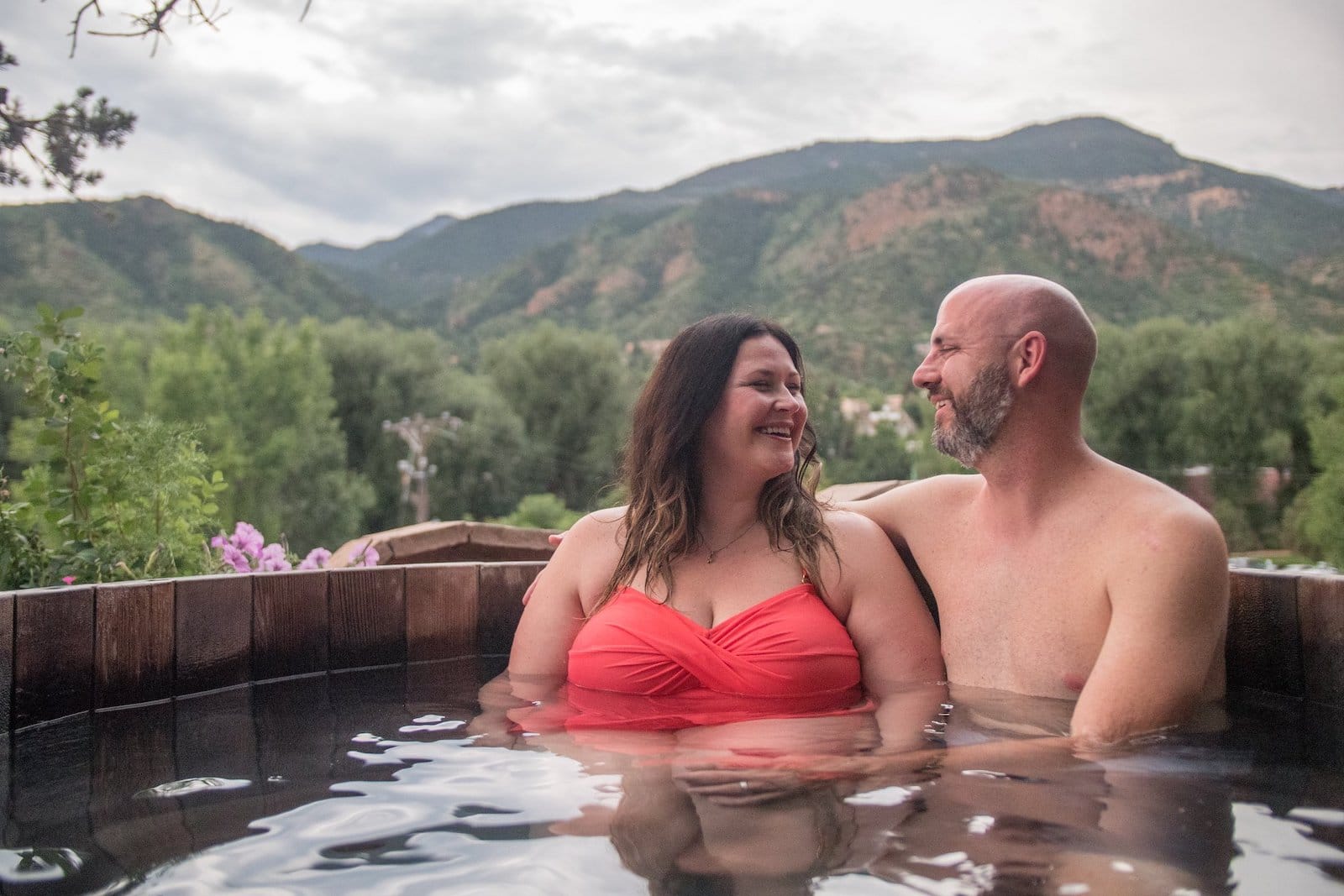 If you're looking for something a little more intimate that will not only help you unwind but also your partner, head to SunWater Spa. Situated in Manitou Springs, it offers another reason to explore beyond downtown.
Tucked away under the stars and boasting gorgeous scenic views, there are multiple cedar tubs filled with water ranging from 99℉ to 104℉ as well as indoor pools. In addition to hot springs, SunWater Spa has a range of classes and spa services including massages, facials, aromatherapy, and microdermabrasion.
8. Test Your Luck at Cripple Creek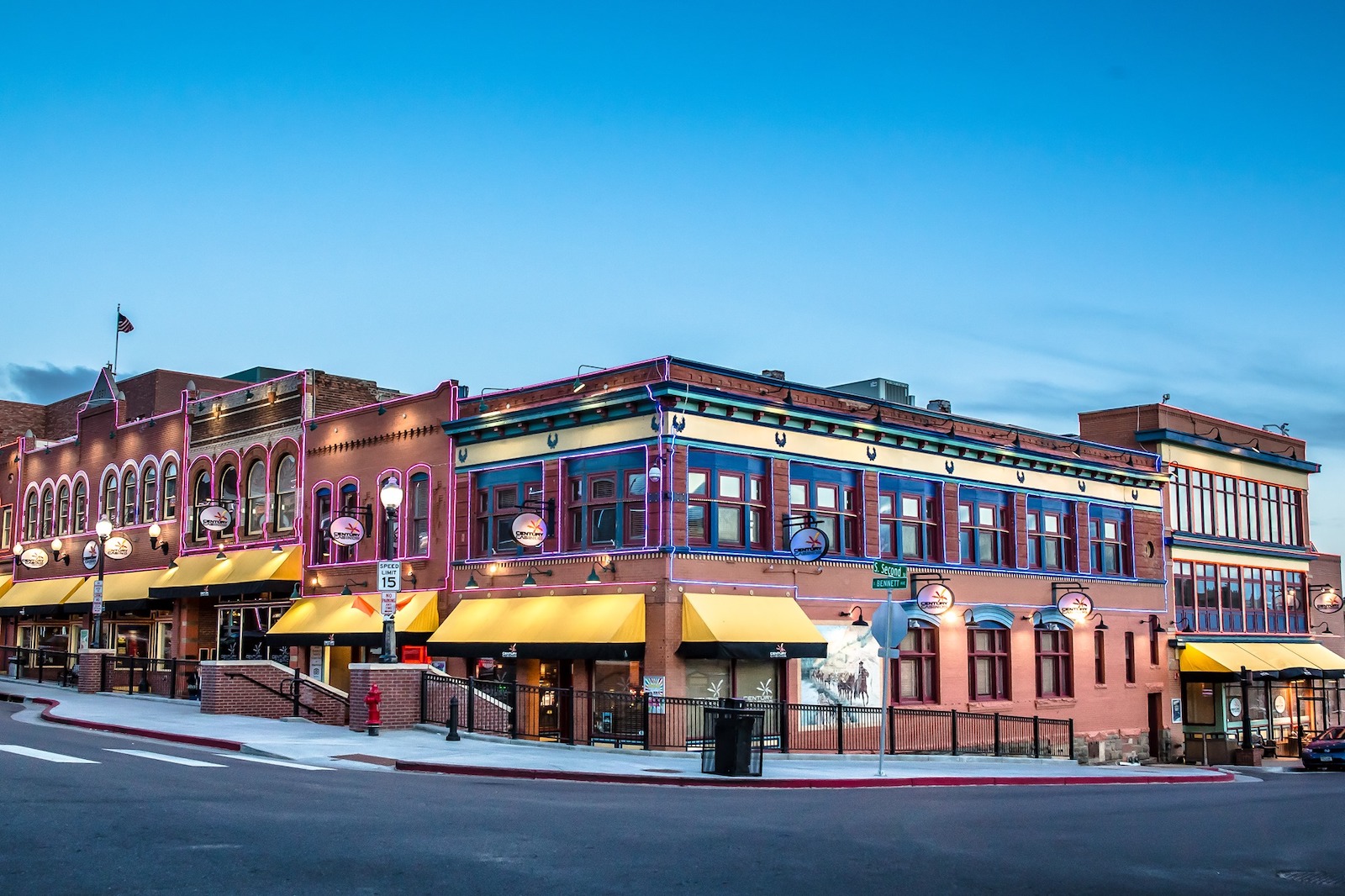 Come on down to Cripple Creek and have yourself a time. This friendly casino town sits an hour west of Colorado Springs via Highway 24 and 67. It's a former mining town with plenty to do and see during the day, and a slew of casinos to choose from open 24 hours a day.
If you're looking to spend the night, Century Casino offers a range of rooms and all the table games and slots you crave. Other favorites include Brass Ass, Bronco Billy's, and Double Eagle casinos. For cheaper woody accommodations consider camping at Mueller State Park, 15 miles north of town. They have more than 100 campsites and 3 cabins open year-round.
Hopefully, you found at least one evening attraction to visit on a date. Colorado Springs is a beautiful city to visit any time of year. What's your favorite date night spot? Please share in the comments below.
If you're heading north to the capital city for a night out, check out 22 dazzling Denver date night ideas for things to do after work hours in the Mile High City.