Want to hit the casinos Vegas-style in Colorado Springs? Although this swinging second-largest city boasts the best of what the Centennial State has to offer, the one thing it hasn't got in spades is casinos. But you can head to nearby Cripple Creek to get in on the action, making it a day trip or staying for the weekend.
Located an hour west of Colorado Springs, this little mining town is swinging with lights, music, and all the action you're expecting at the tables and slots. Along with its neighbor Victor, it showcases some of the richest mining histories in the state. Several of them boast on-site hotels and lodging.
So, which are the best casinos in Cripple Creek? These six stand out above the rest.
Triple Crown Casinos is Your One-Stop Shop in Cripple Creek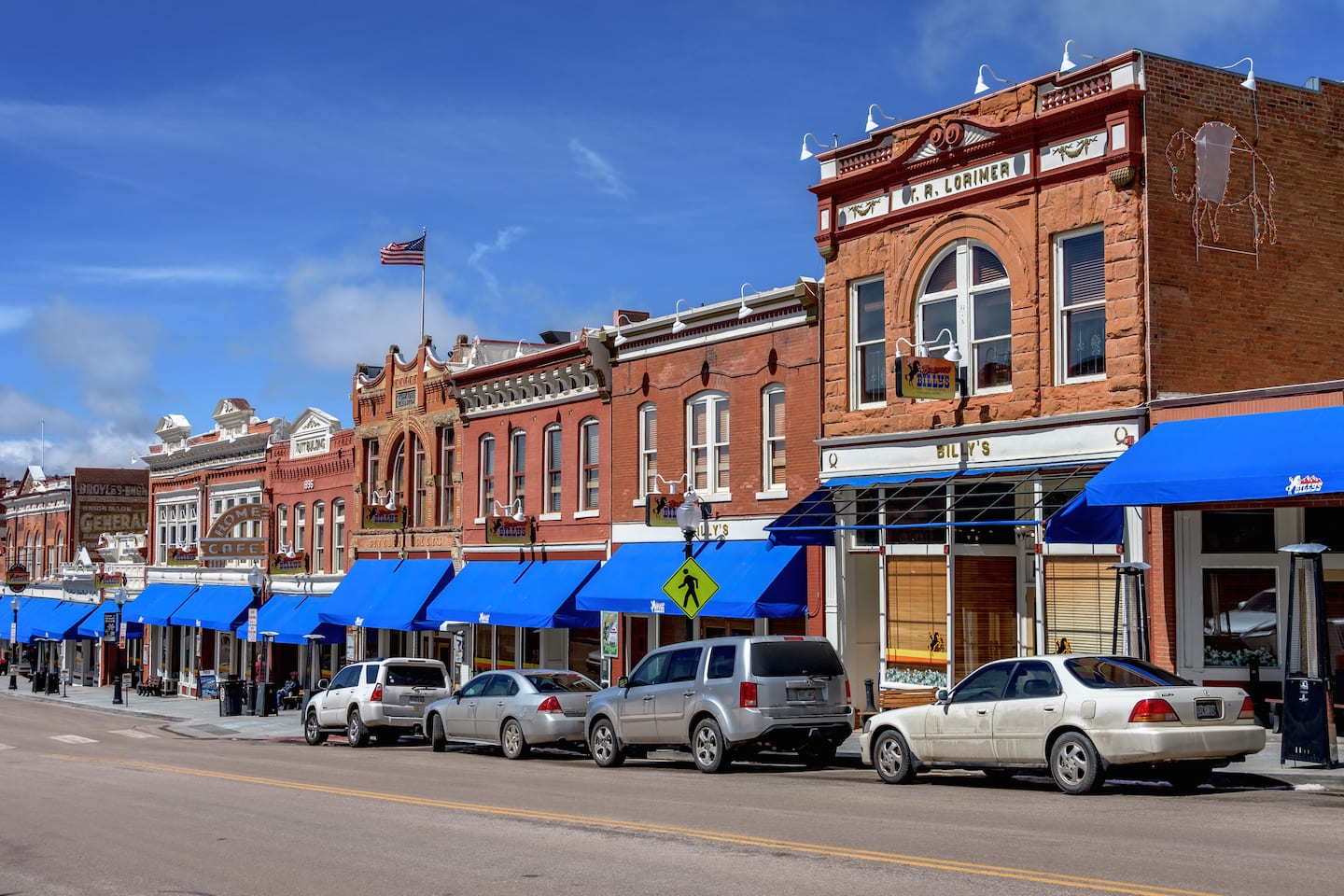 Part of the Triple Crown Casinos trifecta, Bronco Billy's in Cripple Creek offers a little something extra to entice the visitor. Founded in 1991 by Full House Resorts, Inc., Bronco Billy's Old West-style casino was voted "Best Casino" for six years by the Colorado Springs Gazette. It's connected to Midnight Rose and JP McGills as the Triple Crown Casinos, and it was voted "Best Table Games" in town.
You'll find Bronco Billy's at 233 E. Bennett Ave, Cripple Creek, Colorado. Currently, the hotel has 24 rooms, but a lobby to expand it to 200 rooms was approved back in 2017. The casino sprawls over 48,000 square feet, giving you access to:
800 slot machines
six roulette tables
three blackjack tables
a craps table
a live poker table (at Midnight Rose Casino)
They've also got the only Nickel Video Poker bar in the whole city!
Joining the Bronco Billy's MVP Club will give you access to extensive casino, hotel, and dining comps (which you can convert to free play at 50 percent) as well as daily giveaway prizes. These sometimes include cars and all-expenses-paid vacations! And that's on top of enjoying the clean rooms, free breakfast, and excellent service at the hotel. Bronco Billy's is also home to one of the most highly-rated steakhouses in southern Colorado.
Get the Ultimate Vegas Experience at Wildwood Casino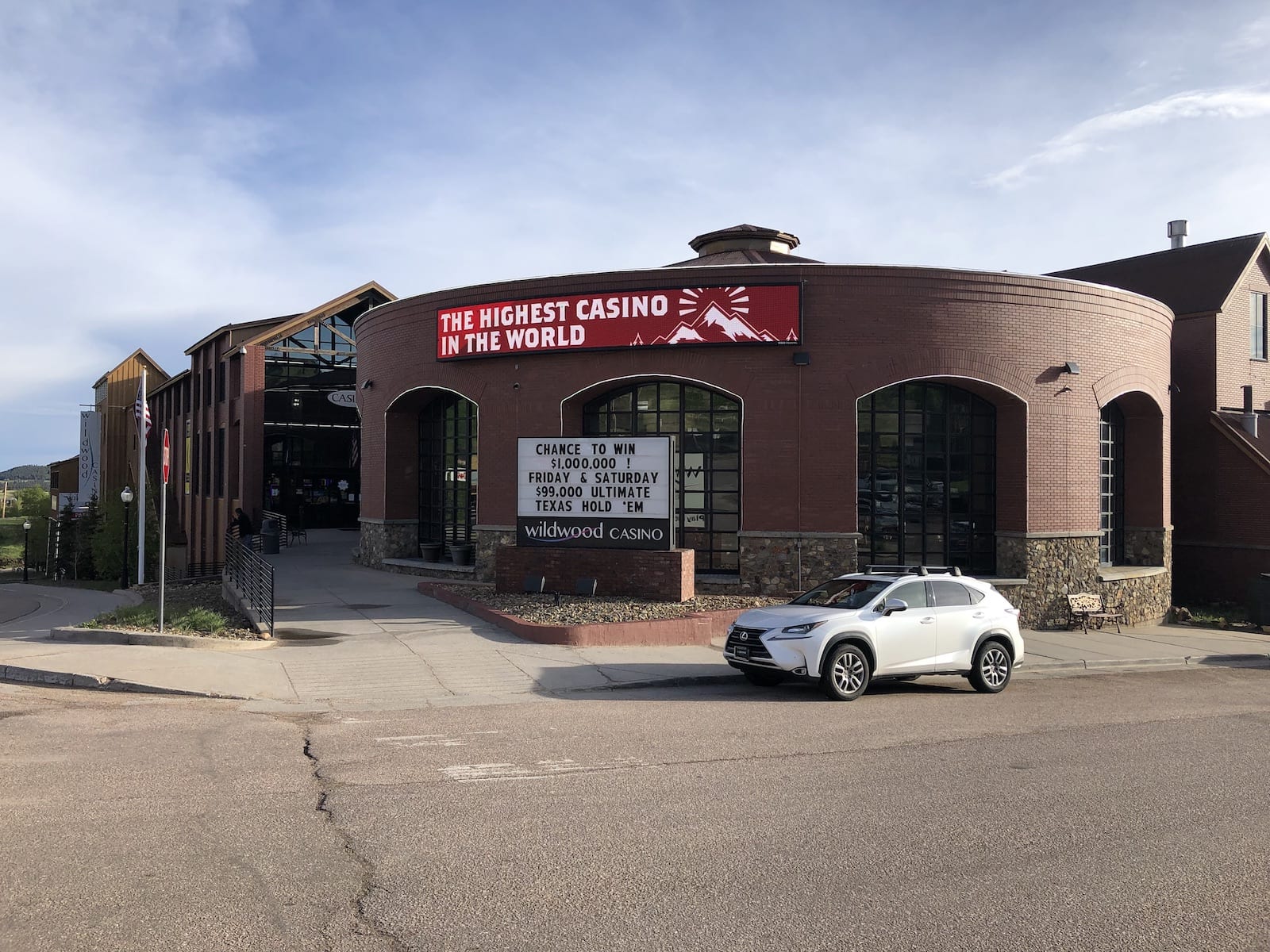 If you want a Wild West experience, you're sure to find it at 119 N. Fifth St. where Wildwood Casino waits for you. The American Gaming Group opened this modern casino in 2008. Its claims to Cripple Creek fame are its crazy Vegas-like atmosphere, 24/7 table action, and millions of dollars paid out in jackpots since its opening — the most prestigious is a 58,755-dollar win to a customer known only as Rich.
Stay at the posh Gold King Inn, Wildwood's 67-room hotel, if you want to stay in the lap of luxury as you visit one of the biggest casinos in Cripple Creek — 58,000 square feet of casino floor awaits you. You'll always enjoy free drinks as you play and get access to top prizes and casino comps when you join the Player's Club, including a cheaper per-night weekend hotel stay. They've got:
eight blackjack tables
eight poker tables
two craps tables
a roulette table
513 slots and video poker machines
Consider entering one of their tournaments like the King of the Mountain slots tournament.
If you're planning on competing in Wildwood's slots tournament, you may turn out to be King of the Mountain yourself. However, you may need to brush up on a thing or two before you hit the floor. You'll want to learn everything you can about strategies to utilize and what not to do during the tournament.
Do you think you have what it takes? Go ahead and enter. The tournament is hosted in the casino, and you'll have your chance to win a portion of $40,000 throughout the year.
Stay Classy and Comfortable at Century Casino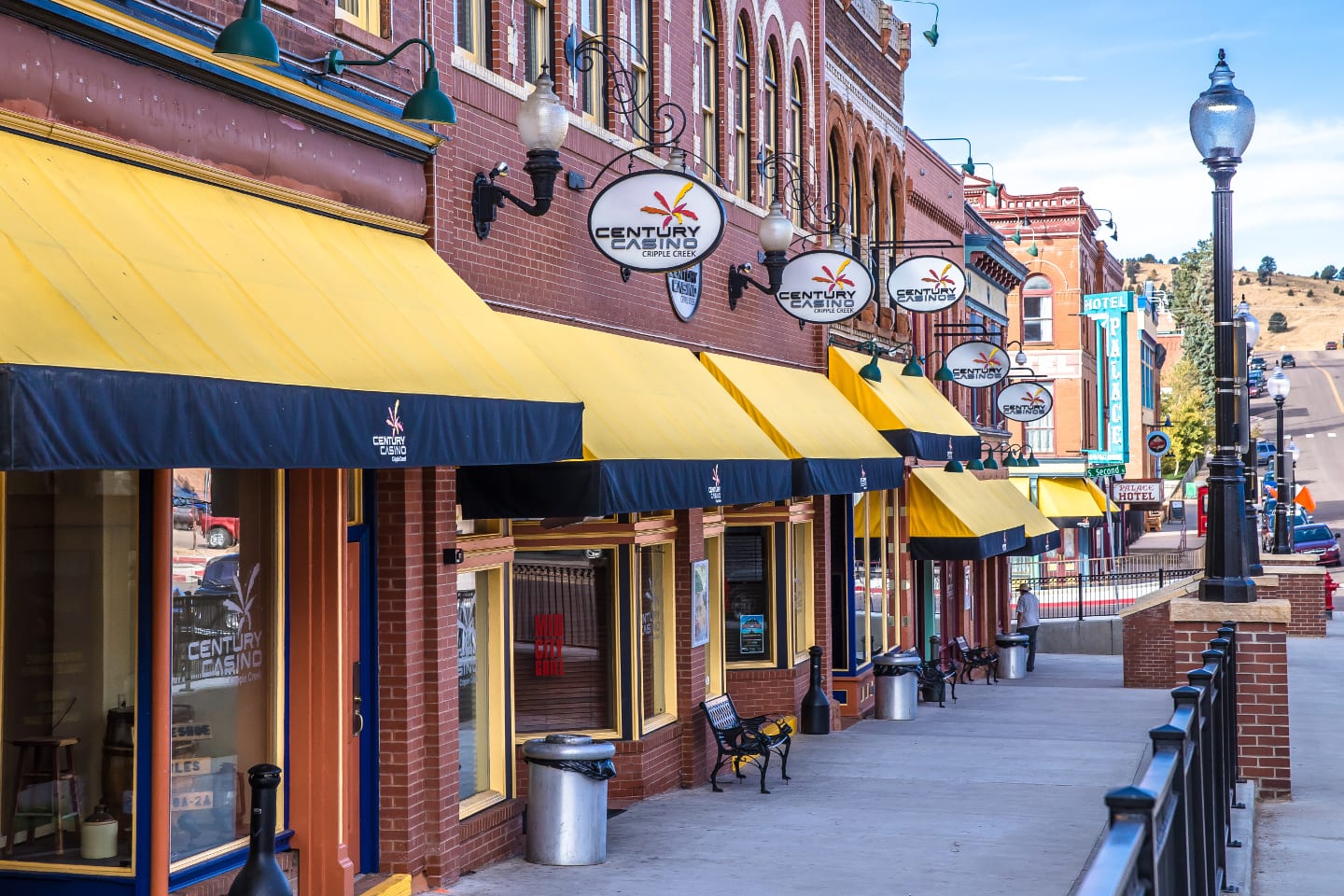 Century Casino Century Casino is located in the heart of Cripple Creek at 200 E. Bennett Ave. Originally Womacks was revamped by worldwide developer Century Casinos back in 2010, the casino also places you squarely in the lap of luxury.
Its 21-room hotel (affiliate link) offers the best of accommodations, which you can enjoy before heading out to 15,000 square feet of gaming. This 24/7 casino will keep you on your toes with:
445 slot machines
blackjack tables
roulette wheel
wild six-card draw poker
The Century offers tons in the way of Blackjack, including Buffalo Blackjack Bonus and Double-Up Blackjack. Keep in mind that only people 21 and up can stay at the casino and hotel, so if you have kids, book elsewhere.
A modern casino with an old-world atmosphere and a taste for the best things in life, expect to get pampered. Join their Gold Club to earn points as you play and redeem them for free play, rooms, and delicious food. Don't miss free bingo on Wednesdays, and celebrate "Two fer Tuesdays" with a cheap quarter pound burger and fries, 2x points, and double jackpot party entries.
Brass Ass Offers Fresh Play at the Town's Oldest Casino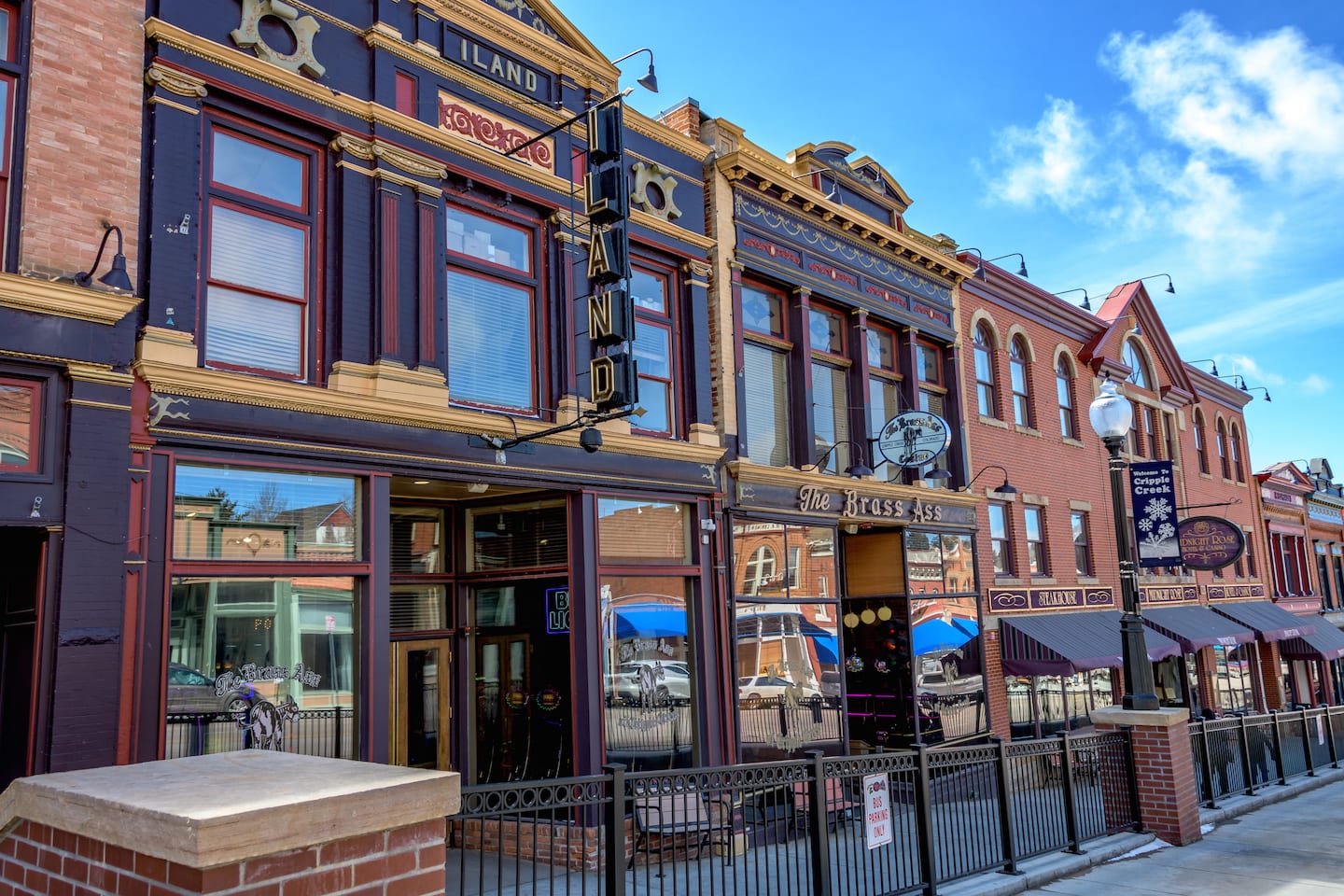 Situated in the heart of the historic district at 264 E. Bennett Ave., the Brass Ass is one of the most highly-reviewed casinos in Cripple Creek. Though the casino opened in 1995, courtesy of the Triple Crown Casinos, the building itself has been a national historic landmark since 1961. It boasts décor from over 100 years ago! But while it may be one of the oldest casinos in town, it offers some of the most modern experiences out there.
It's a relatively small casino with 2,600 square feet of the gaming floor. However, the Brass Ass more than makes up for it with a homey ambiance and a feel-good atmosphere, in addition to the games galore. The cozy poker room offers two tables for your round-the-clock gaming pleasure. If your tastes lead you elsewhere, have fun exploring the:
310 slot machines
six blackjack tables
two roulette tables
two craps tables
For a small casino, they sure have a selection! The Triple Crown Company is known for big payouts. And Dale from Pueblo would agree — he won nearly 21,000 dollars on the slot machine.
Slot machines include modern games as well as the broadest selection of nickel slots in town. Promotions and bonuses are plentiful and include 97 percent payback on select slots as well as a 10,000-dollar gift card giveaway on select Fridays. Join the Triple Play Club to earn points for comps on food and games as you play. And when you need a break for something to eat, you can grab a bite at the budget café or choose drinks from the bar. Either way, you'll have to find accommodations elsewhere, such as the Midnight Rose Hotel (affiliate link), because Brass Ass does not have an on-site hotel.
Enjoy a Cozy Atmosphere at Johnny Nolon's Casino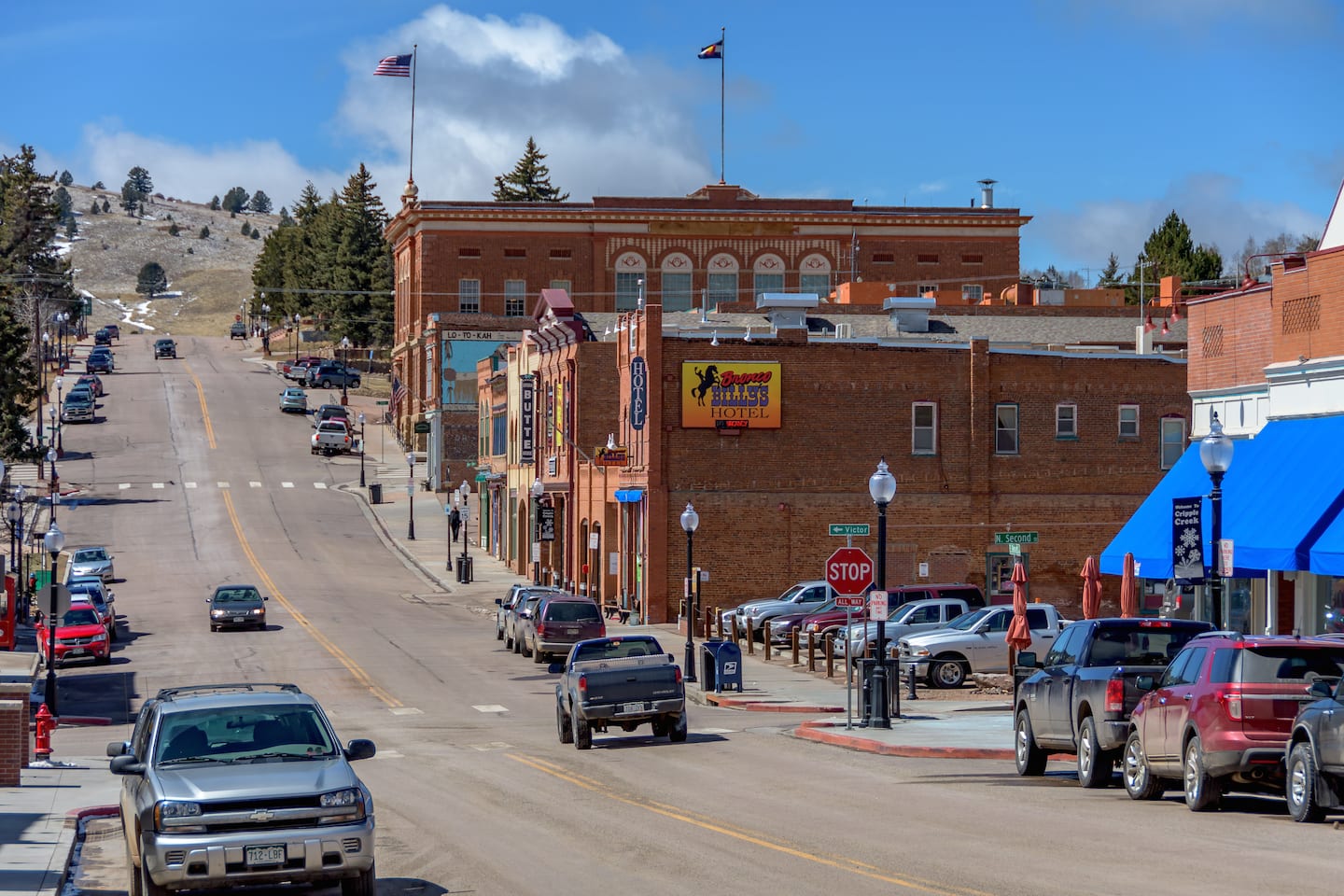 Built as an homage to the 1891 version of the place and its owner, Johnny Nolon, who came during the gold rush and became something of a local hero during that time, the history of Johnny Nolon's is colorful. Since 1991, Nolan's has been paying it forward by providing a homey atmosphere and incredible odds.
Johnny Nolon's Casino is where the locals play, and where you'll find some of the biggest slots jackpots in the city — but don't come here for table games because there aren't any. All you'll find is 253 slots and video poker gaming machines spread out across 5,900 square feet of casino.
Johnny Nolon's proudly boasts that its slot machines were 18 percent looser than the competition (in 2016). The stakes are high with jackpots going up to $30,000. And even though Johnny Nolon's doesn't offer table games, they still have some sweet promotions — like slots bonuses up to $500 extra on Monday and Friday as well as bonus cash for specific combinations on their machines.
Sign up for a Player's Card upon arrival and earn comp points for meals and the off-site affiliate hotel — enter daily drawings as well for being a member, in addition to having a chance to win double points or $25 of free play.
Opened in 1991 by Minter Holding, Johnny Nolon's is where slots lovers like to hang. You can relax and chat as you play, and even find some bar-top machines. For accommodations, you can book a room at the nearby seven-room Colorado Grande Hotel — the hotel has a shuttle arrangement with Nolon's, so you don't have to drive.
Stay and play at Colorado Grande Hotel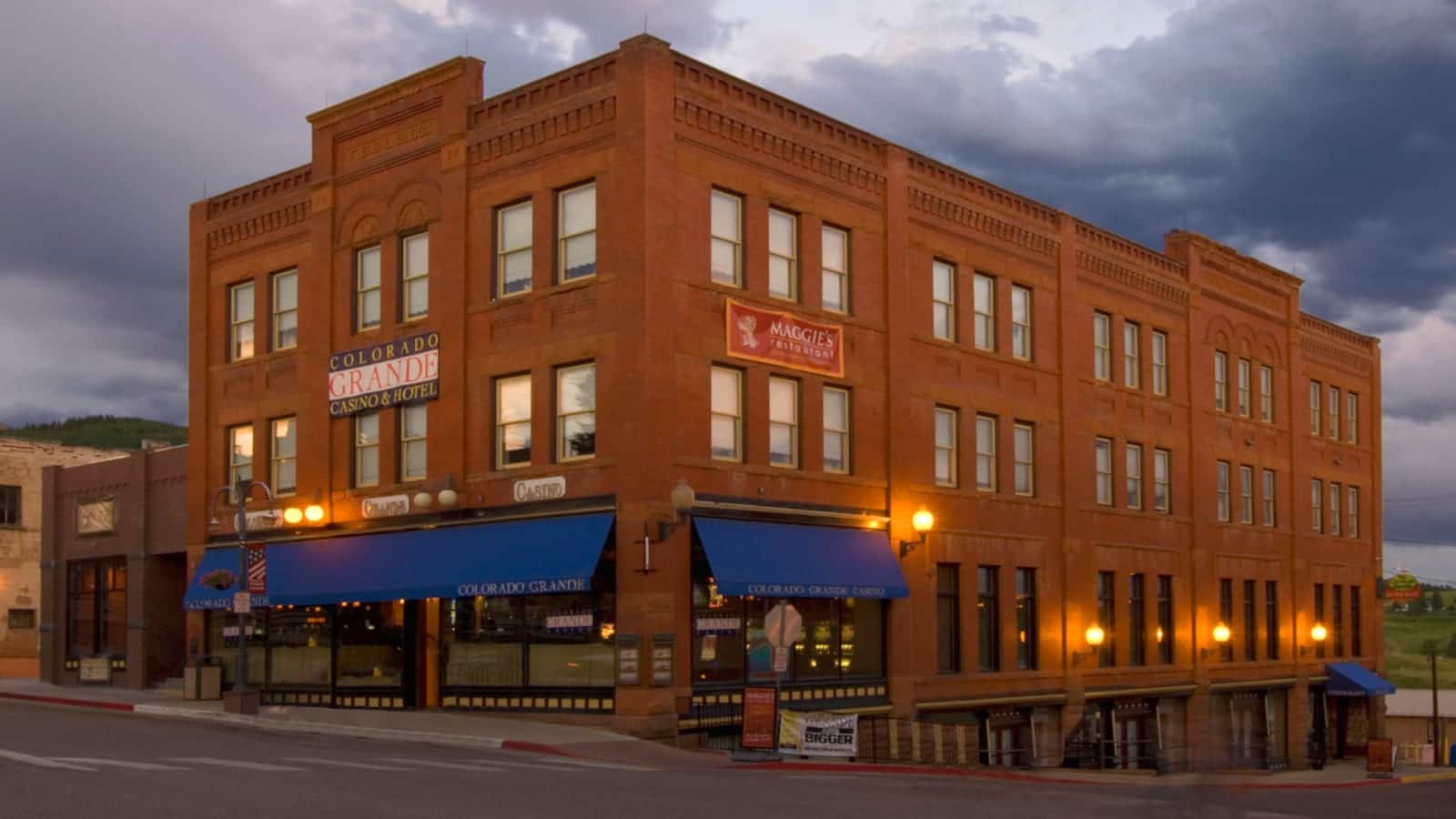 Located in the historic (not to mention handsome) Fairly-Lampman building in Cripple Creek, the Colorado Grande Casino (sometimes known as the Colorado Grande Gaming Parlor) shares its premises with Maggie's Restaurant, Jack's Coffee Bar, and the Lucky 7 Hotel Rooms. As an added bonus, the hotel offers free rooms for qualified players. Beyond the table games, the casino boasts 225 of the loosest slots in Teller County, and even offers classic coin in/coin out reel machines!
The casino is rumored to be haunted by a cheerful redhead. Although she's been hanging around the building since before the casino set up shop there, she's apparently learned to play the slots. There hasn't been any sign of her at the poker tables so far, though, so no need to worry about your game being interfered with by supernatural elements!
Whichever casino you choose, rest assured that Cripple Creek is an action-packed town with tons of fun activities to enjoy. Check out the many local attractions like mine tours, train rides and museums when you need to leave the gaming floor for a bit of fresh air. Cripple Creek and its alpine neighbor Victor are waiting for you, so don't hesitate to book a trip and see what these dynamic towns have to offer.