Victor is a historic mining town nicknamed the "City of Mines", located only a few miles from Cripple Creek, together they make up part of the "World's Greatest Gold Camp".  It was established in 1894 and was one of the meccas for gold mining in the West.
There are a few restaurants and shops in downtown to explore. In its heyday, Victor was a bustling mining town full of saloons and other staples for rowdy miners. As of 2020, it is home to 426 residents and sits at an elevation of 9,708 feet in Teller County.
History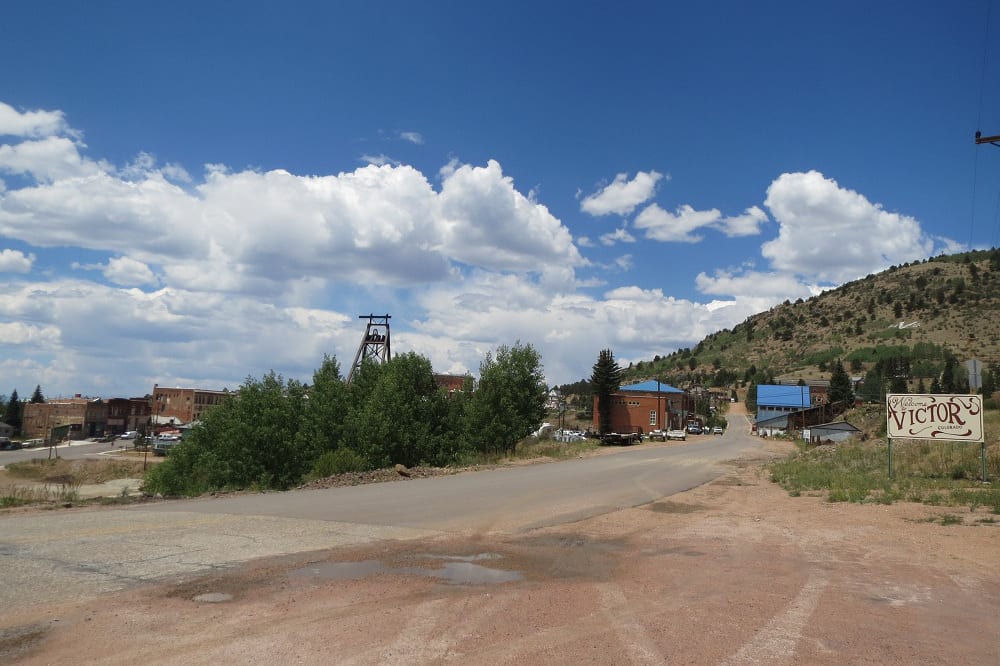 The town was founded in 1891, shortly after gold was discovered. Cripple Creek often overshadowed Victor as that's where most of the area's richest residents lived. Today, Victor is remains small compared to its nearby neighbor.
Many settlers of the West had dreams of finding gold and ended up coming to Victor. By 1900, Victor was the fifth largest city in Colorado. At its peak around 1902, Victor had three trains, two trolleys, six churches, twelve labor unions, forty-eight saloons, fifteen attorneys, twenty doctors, and a population around 17,500.
In August of 1899, Victor burned to the ground. It was rebuilt almost overnight in the brick still seen today. Today, there are still also some mining operations and a few running businesses.
Main Attractions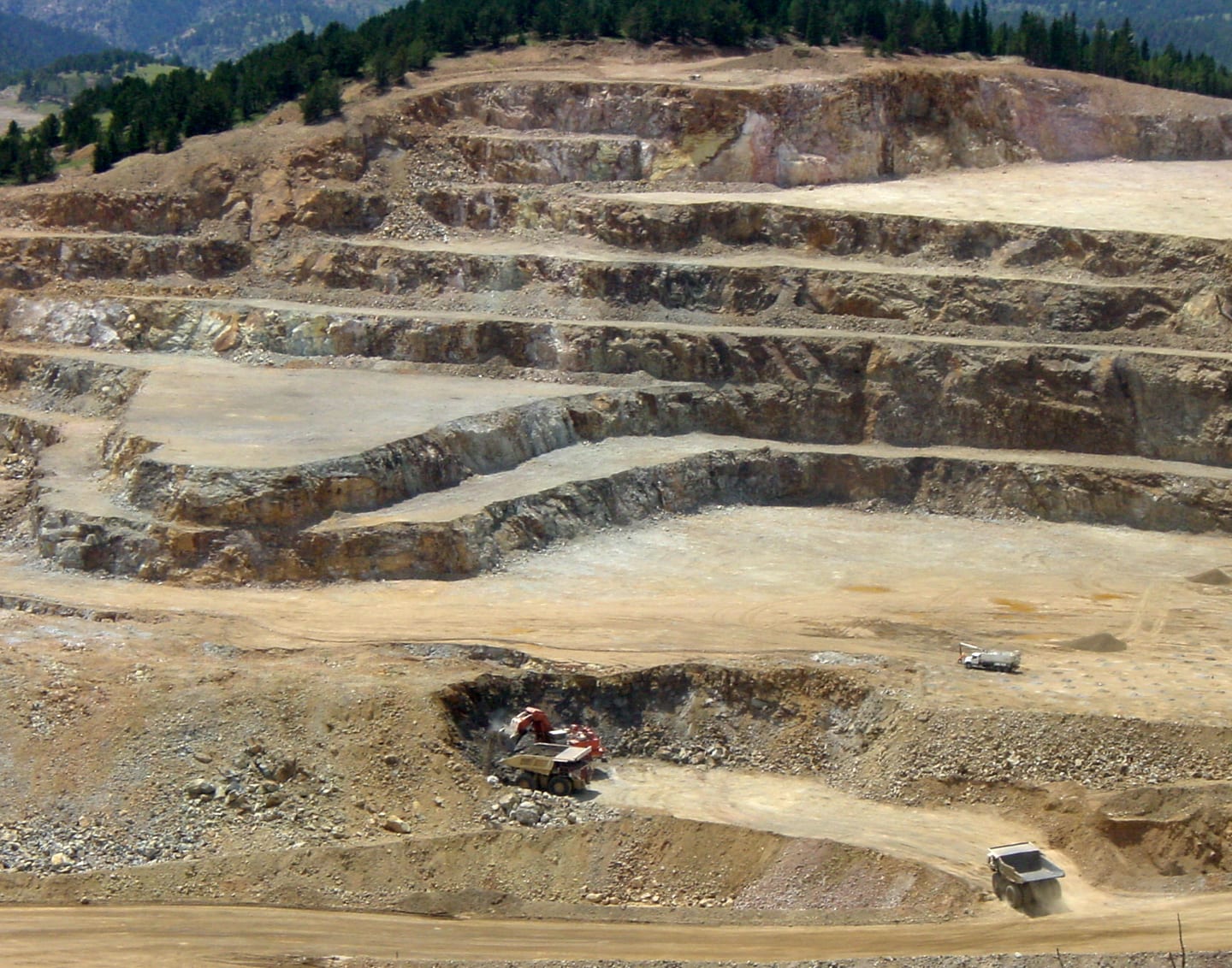 Mining Relics – The main attraction in Victor is the town's rich mining heritage. The Vindicator Valley Trail is one of the best local hikes and consists of a 2-mile loop around more than a dozen old mines.
Ruins are scattered all along the hillsides around town. Several hikes take you up to many of the old mining camps. Vindicator Valley is located just around the corner. It's a scenic hike taking you on a tour of the former Independence mining camp.
Read about the top things to do in Victor.
Recreation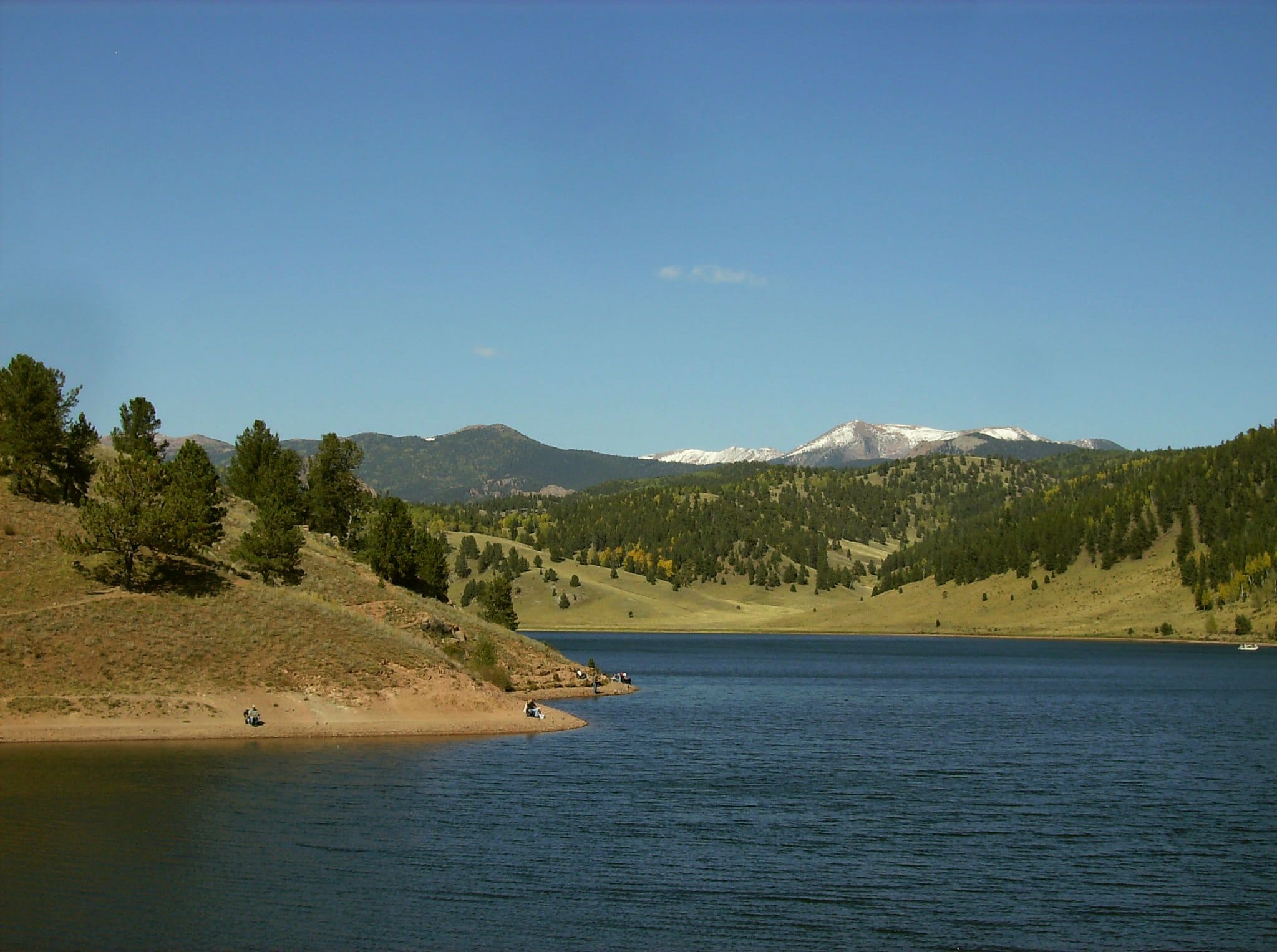 Biking/Hiking – The Vindicator Valley Trail is a great multi-use trail, open to hikers and bikers in the summer. In the winter cross country skiers and snowshoers make use of the path.
Camping – Mueller State Park offers beautiful wooded campsites about twenty miles from town. Read about the camping near Divide, Cripple Creek and Victor.
Fishing –Skaguay Reservoir is nearby and has great trout fishing that is allowed from the shore or a kayak.
Accommodations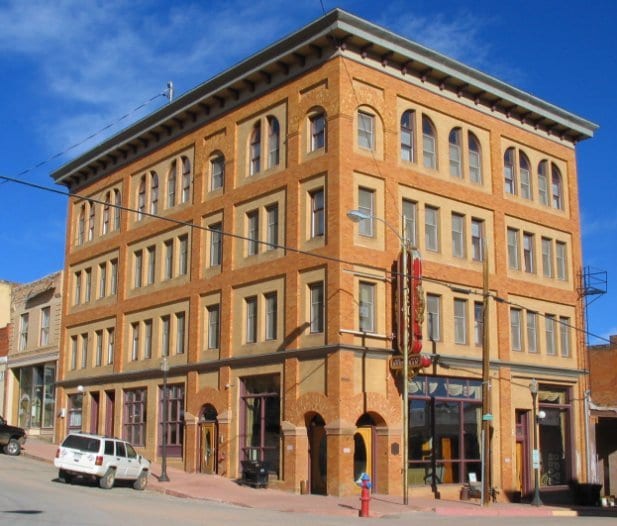 The Black Monarch Hotel – This historic, haunted hotel features a number of oddities and four individually decorated rooms.
Grey Wolf Resort – Located about 10 minutes south of town, this resort features several unique lodging types. Choose to stay in the cottage suites, barn lodge beds, tiny houses, or cedar yurts.
Victor Hotel – Charming historic hotel built in 1899, it features traditionally decorated rooms and an on-site restaurant.
Read about the best hotels in Victor.
Dining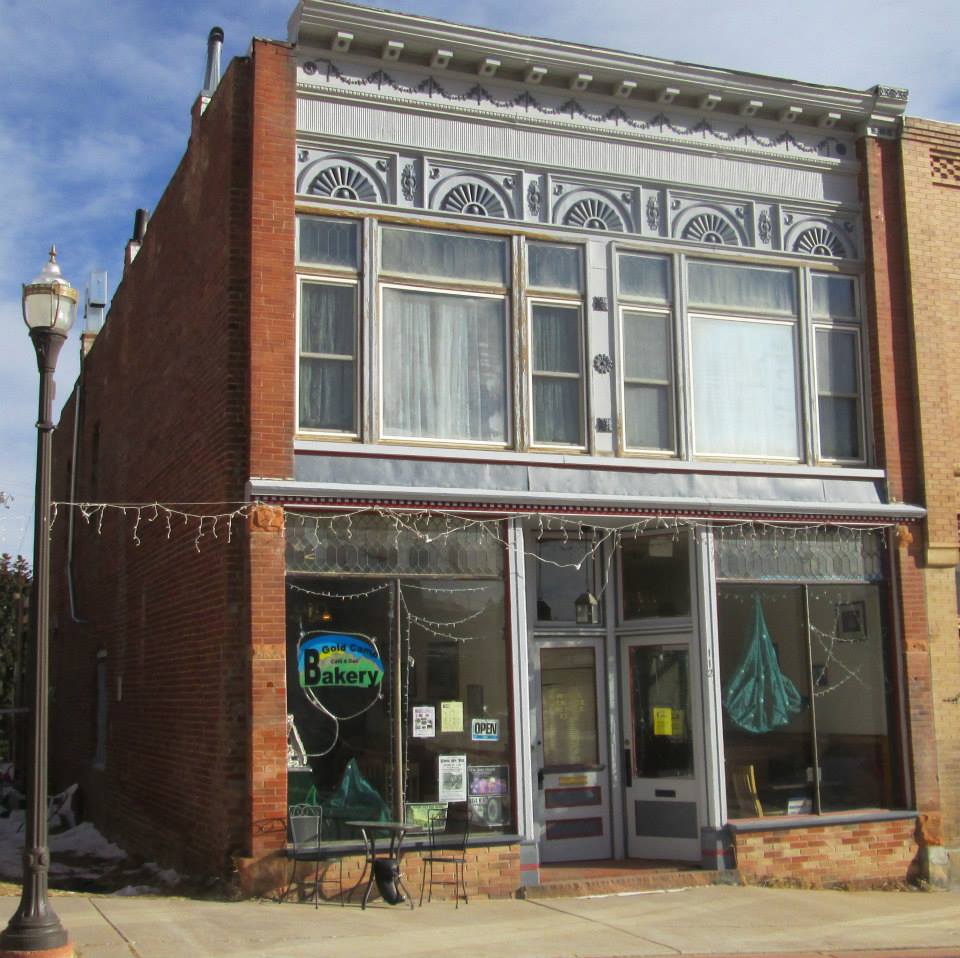 The Side Door Restaurant & Lounge – Located inside of the Victor Hotel, this classy spot has great drinks and pub fare.
1899 Mining Claim and Saloon – Stop by for friendly service and a delicious burger.
Gold Camp Bakery Cafe & Deli – Homemade pastries, desserts, and other baked goods. They also a menu for lunch featuring chicken pot pie and deli sandwiches.
Special Events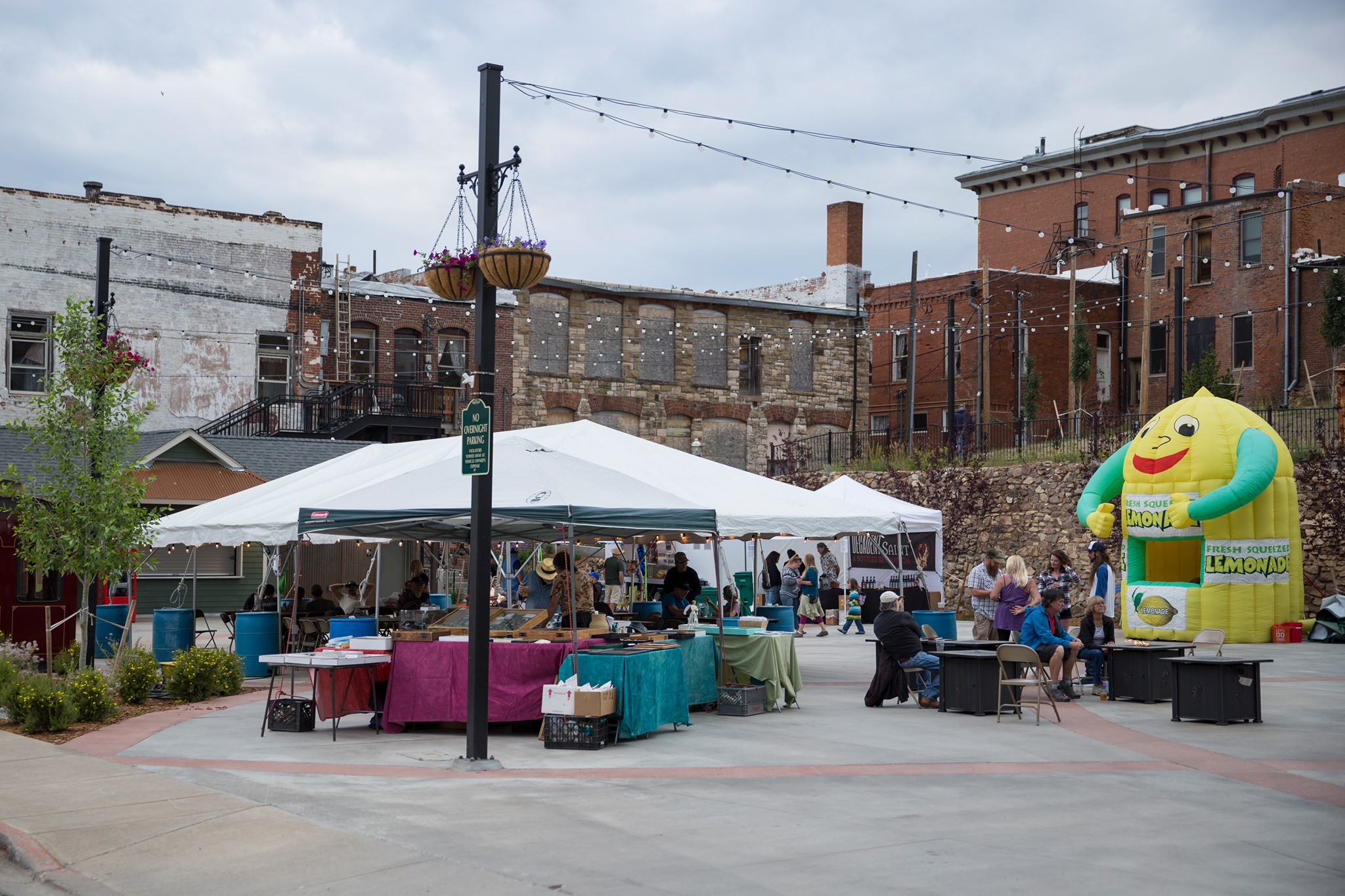 Jul – Gold Rush Days – Celebrate Victor's rich past, with a festival held over the weekend in mid-July. Highlights include mine tours and mining games, as well as live music, gold panning and tractor pulls.
Sep – Art Show – With over 50 local artists, awards, and a "brush rush" live painting event, this is a great place to engage with the Victor art scene.
Sep – Victor Pack Burro Race – A classic Western event paying homage to historic transportation by burros.
Sep – Rocky Mountain Rambler Fun-Fest – A unique event that includes picking up trash in the Pikes Peaks area, the Rocky Mountain Rambler Fun-Fest is for those who love strangely put-together vehicles, beer, and helping the environment.
Activities near Victor
Federal Lands:
Ghost Towns:
Landmarks:
Mine Tours:
Museums:
Public Parks:
Railroads:
Scenic Drives:
State Parks:
State Wildlife Area:
Towns:
Latest in Victor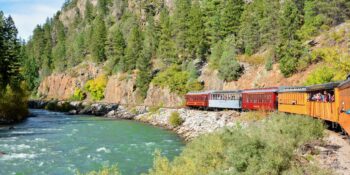 Colorado's scenic train rides are some of the best in the country. From utility to tourist…
View more Victor articles