One of Victor's "Trails of Gold", the Vindicator Valley Trail leads you two miles around the historic Independence mining camp outside of Victor. Construction of the mines began in the 1890s and came to a close in the 1950s when the Vindicator mine shut down.
Several of Victor's largest mines are located here. There are over a dozen mines on the hillside visible from the trail and from the road if you're just driving by. It's a very scenic hike along a gravel road.
May you stand in ore and your labors be in vein – Cornish miners toast popular in the area.
Biking, Hiking, and Mine Tour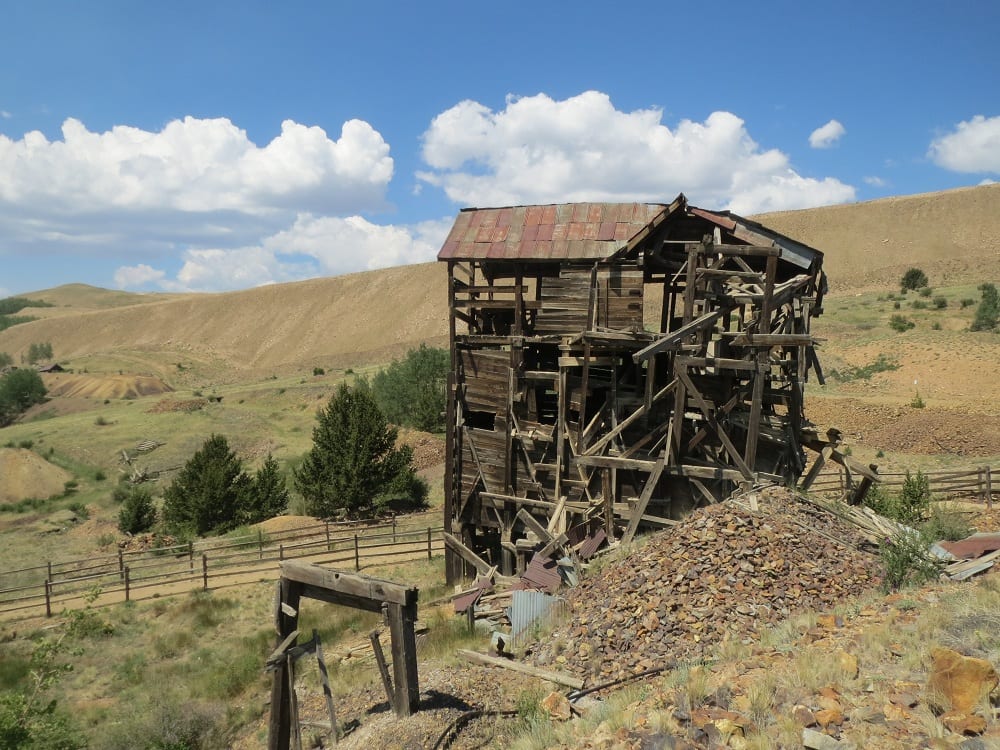 The Vindicator Valley Trail leads you through old mining camps in Victor. It's a very scenic and worthwhile walking tour. There are lots of interpretive signs on the way.
The looping hike takes a little more than an hour and is free. It's located only a few minutes north of downtown Victor on Highway 81/Lazy S Ranch Rd.
Trail route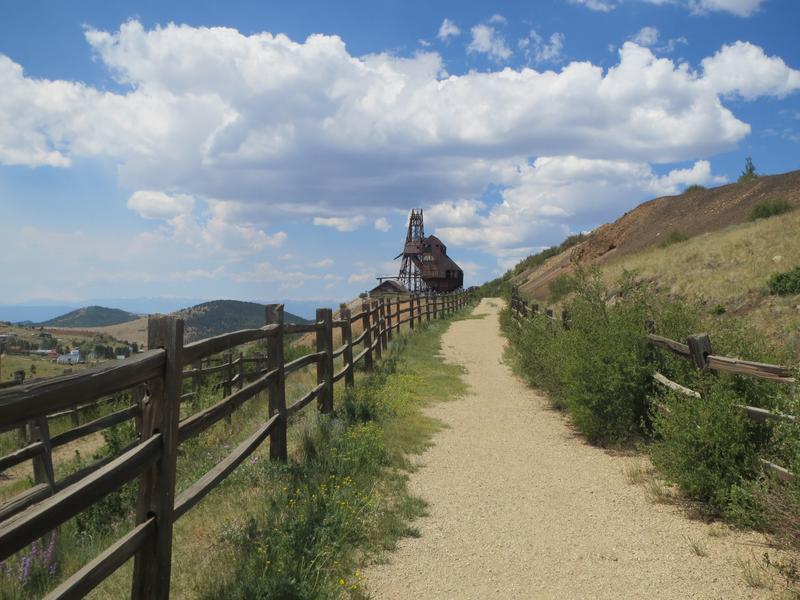 It's open to bikes and horses but no motorized vehicles. In the winter, snowshoeing and cross-country skiing are popular since the trail is open year-round. It takes about 1 to 1.5 hours to complete on foot. The trail is informational, as there are numerous signs posted along the route pertaining to Victor's history. Topics include railroads, gold rush towns, and mines.
At the top of the valley, you can see a modern mine still operating in Victor. The elevation of the trail is around 10,000 feet above sea level. Be sure to wear sunscreen, sunglasses, and a hat. There is a bit of an up-and-down downtown trek involved.
Getting There
There are two trailheads. One is across from Goldfield and the other is further up the Teller County Road 831 at the Vindicator Mine.
Details
Address: Teller County Rd 831, Victor, CO 80813
Season: Year-round
Fee: None
Pets: Yes, on-leash