Colorado is well known for its majestic mountaintops, powdery snow, ample sunshine, and general outdoorsy vibe. But another growing trend in Colorado is its food scene, especially in the Mile High City.
Beyond authentic mountain cuisines such as game meats, grilled steaks, and Rocky Mountain Oysters
(affiliate link), Colorado is offering up innovative, modern fare. It's quickly becoming a foodie state with its creative, chef-inspired menus. Expect delicacies from gourmet burgers, to trendy sushi, to upscale afternoon tea. Find your favorite type of cuisine to try at your upcoming Colorado vacation with these recommendations.
Denver is a fantastic food town, with a lot of famous restaurants to choose from. Sometimes you want the ambiance and charm of a classic restaurant. Other times you absolutely want the top food in the city, in which case we've compiled a list of the best restaurants in town.
Here are some of the famous restaurants in Denver, CO, in no particular order:
1. The Buckhorn Exchange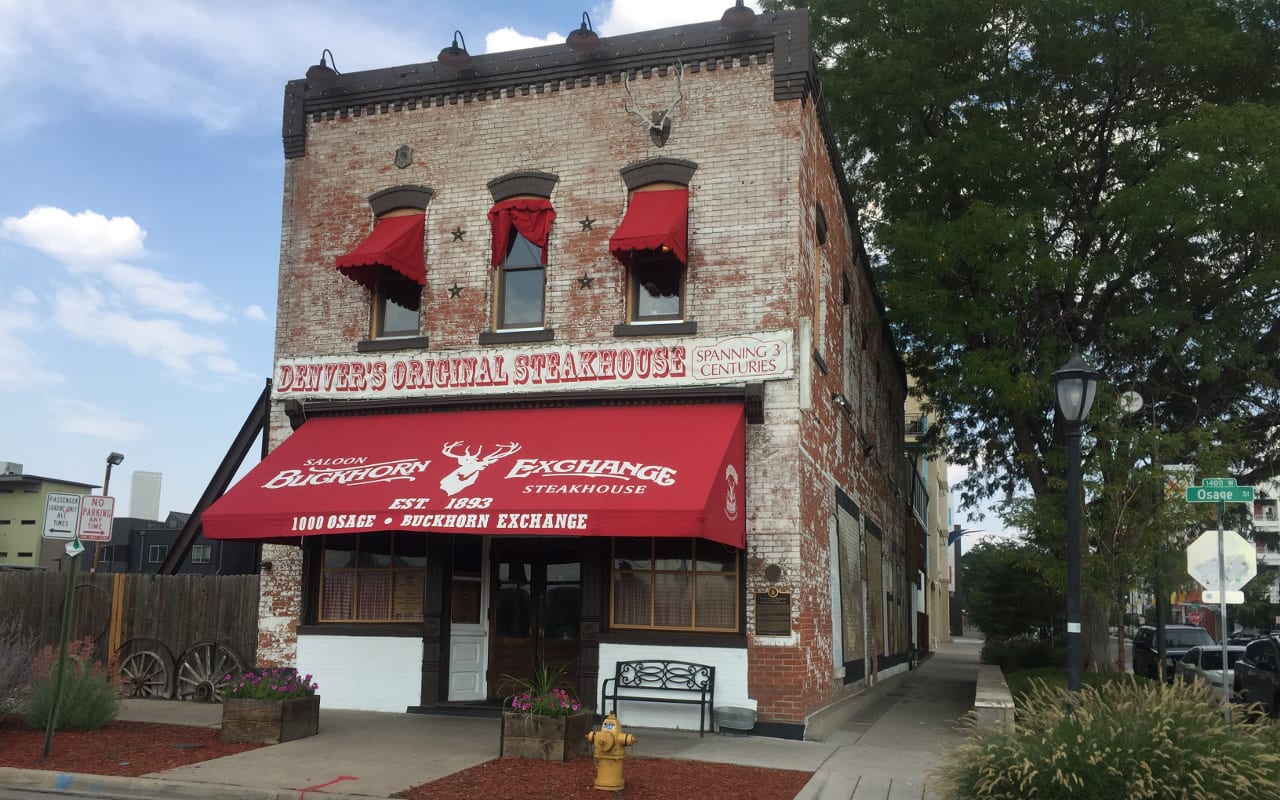 Serving interesting – to say the least – dishes like rattlesnake, yak, and alligator, The Buckhorn Exchange has been in operation since 1893 – that's over a century long! This is Denver's oldest restaurant that once upon a time served the likes of Buffalo Bill Cody.
Upon entering, you'll feel instantly transported to a different era. The theme is nostalgic and western. From the entrance you move onto the dining area where the walls are lined with taxidermy. You'll see elk, bears, jackalopes, and more. It's a hunter's paradise for some and perhaps a bit uncomfortable for others. But all in all, it's definitely 100% authentic, old west.
The Buckhorn Exchange is a wonderful restaurant to experience when in Colorado. From the ambiance, to the menu, to the vintage decor, it's perhaps the most authentic Colorado experience to enjoy if looking for a taste of the wild, wild, west.
2. Cherry Cricket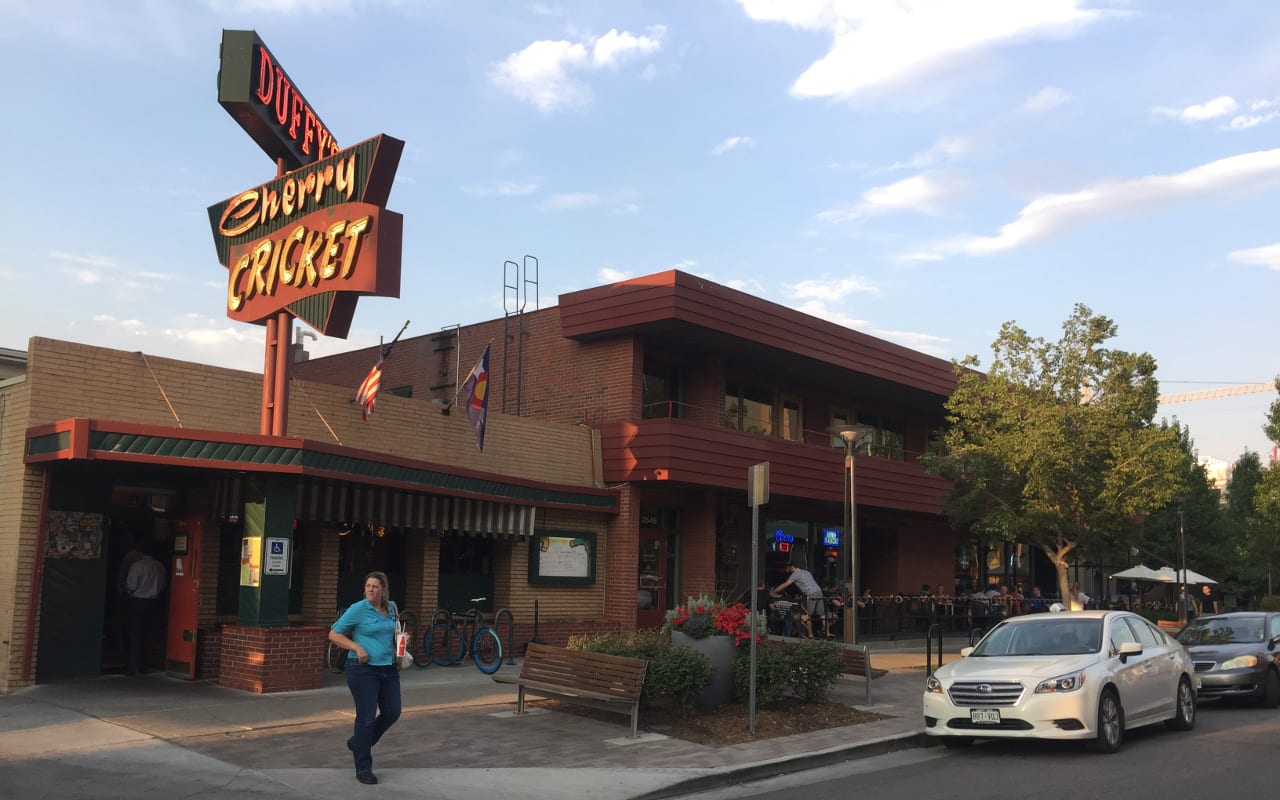 If you find yourself in the mood for a delicious hamburger, then look no further than the Cherry Cricket. Located in the Cherry Creek North neighborhood, this classic bar and restaurant has been serving up delicious burgers, local brews, and good times since 1945.
While Cherry Creek North is one of Denver's most elite neighborhoods (perhaps the most elite neighborhood), The Cherry Cricket has remained true to its spirit. It's an unpretentious, affordable, and local favorite. When visiting Denver, come to the area for some upscale shopping in the day and then unwind at the Cricket for a casual end to the evening.
3. The Breckenridge Brewery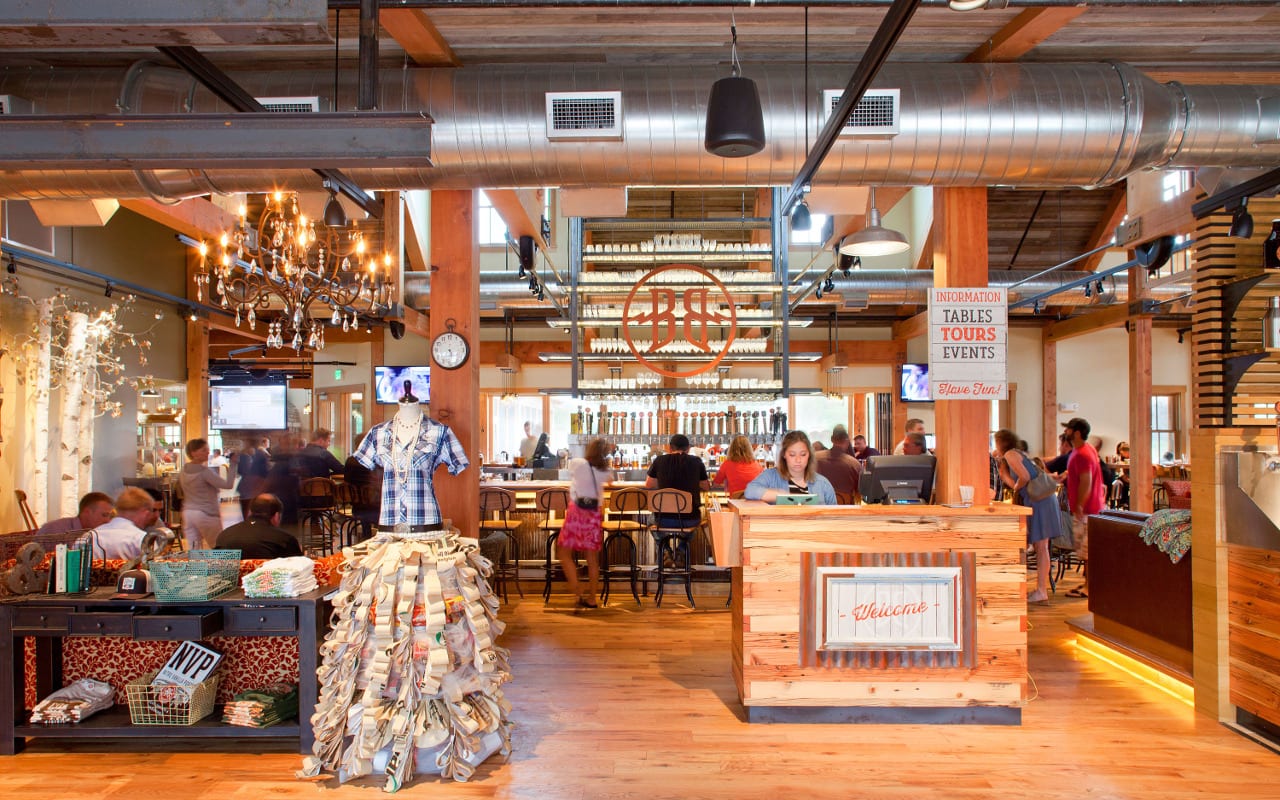 The Breckenridge Brewery, headquartered in Littleton, Colorado, first opened its doors in Breckenridge in 1990. After moving the mass of the brewing to Denver and relocating to Littleton years later, Breck now has a massive Front Range brewery. Complete with a tasting room, restaurant, multiple daily tours, all on a hop friendly campus.
This restaurant and brewery delights locals and visitors alike with lively atmosphere, modernized pub fare, and a great selection of local beer. Easily pair the delicious delights with an IPA, lager, porter, ale, and other crazy concoctions.
4. Steuben's
Named after their family members' restaurant in Boston, Steuben's opened in Denver in 2006 with a focus on American Regional classics. Steuben's takes classic fare like fried chicken, pot roast, and mac & cheese
(affiliate link) and adds a modern twist. You'll find less-common ingredients like panko bread and green chile added to these otherwise traditional meals – making it a favorite hotspot for trendy foodies looking for classic offerings.
5. Brown Palace Hotel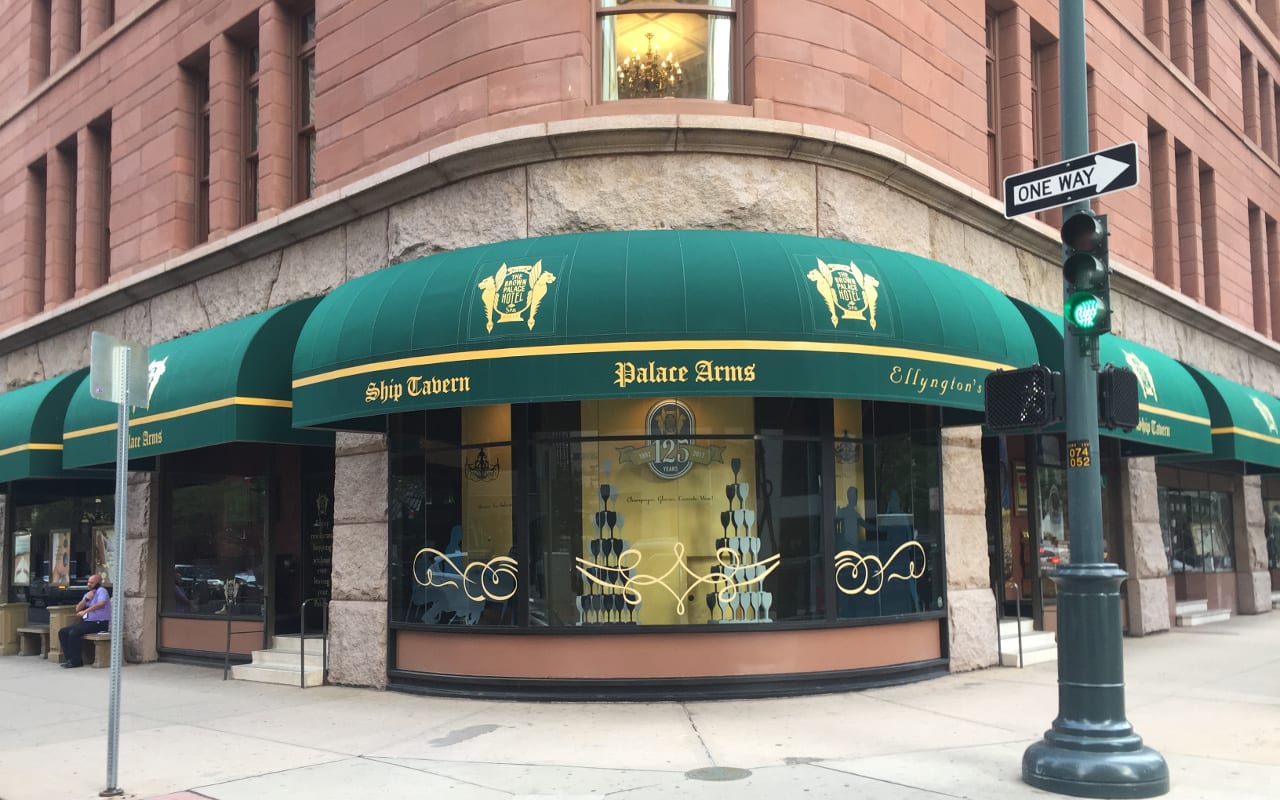 For an upscale experience like no other, visit the Brown Palace Hotel in Denver for afternoon tea. Hosting afternoon tea is a long-standing tradition at Brown Palace where guests can experience luxury, decadence, and the royal treatment.
Here you'll dine on tea pastries and scones, finely cut finger sandwiches, and decadent desserts – all the while sipping on specialty teas
(affiliate link) ranging in a multitude of flavors from all over the world. Enjoy all of this luxury while a pianist fills the air with extravagant music to round out your already over-the-top experience.
6. Casa Bonita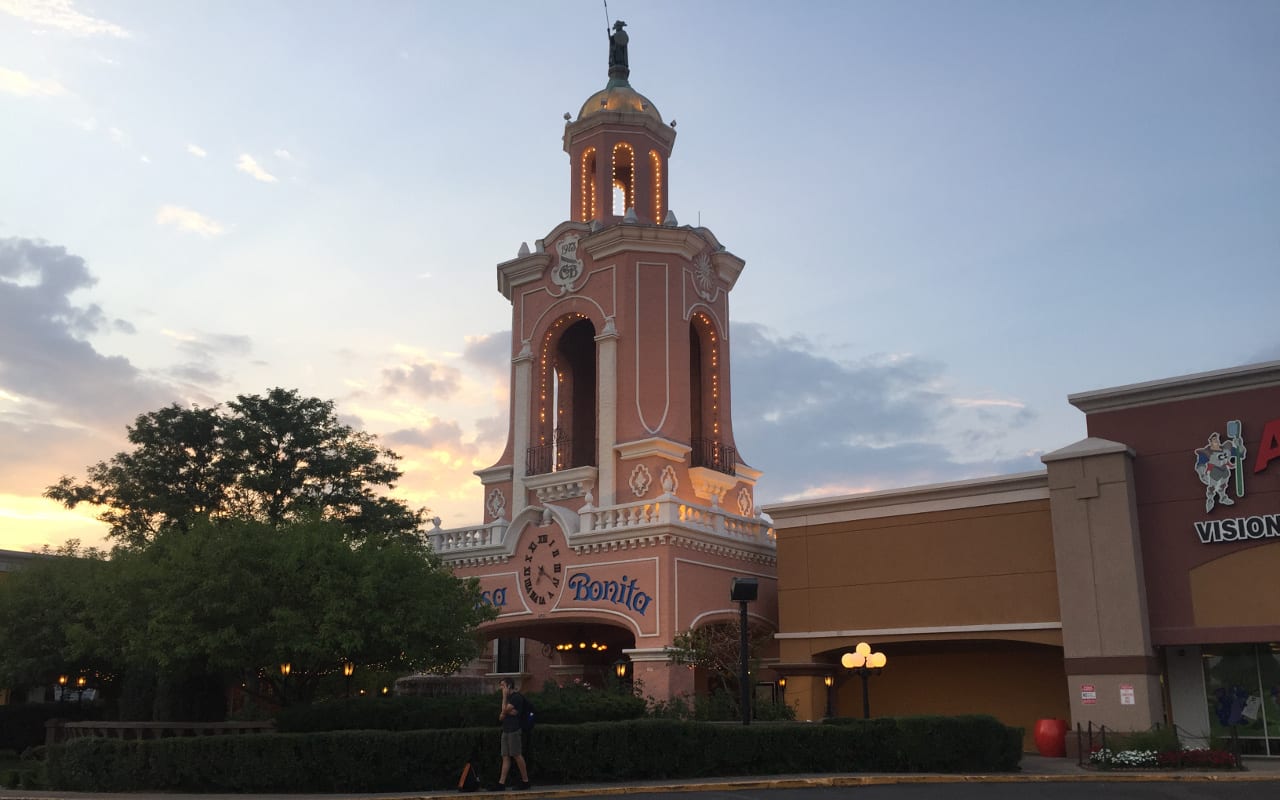 Casa Bonita has been a Lakewood staple for 40 Years and counting. Serving up Mexican food, delicious sopapillas, and family fun. This restaurant is well known for its eclectic dining experience. When you patron this restaurant, you're not really here to eat well – instead you get to enjoy a show alongside your taco.
Expect to find daring cliff jumpers diving from a 30 foot waterfall, stage shows, musicians, a magic cave, and more! It's a fun experience for kids, parents, and the young at heart.
7. Snooze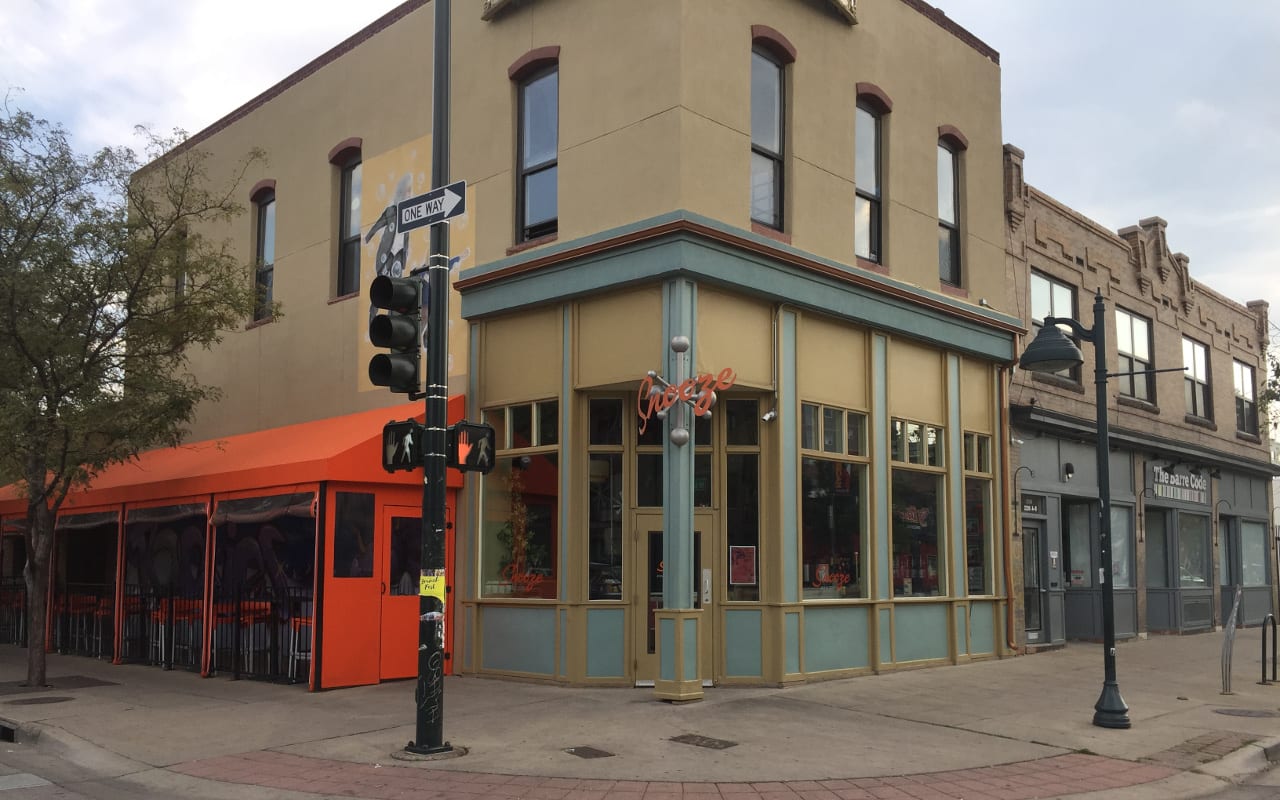 Founded by brothers, Snooze is a hopping breakfast joint born on April 2, 2006 in Denver, Colorado. The menu features plenty of culinary innovation, classic breakfast finds, and an eclectic and retro ambiance. Come for the breakfast burritos and stay for mimosas.
8. Sushi Den
Located in Denver, Colorado, Sushi Den is one of the very first sushi bars in the United States to purchase fish directly from the fish markets in Japan. This family restaurant has their youngest brother stationed at one of the largest fish markets, Nagahama Fish Market in Kyushu Island, Japan where he hand selects fresh fish daily.
The selected fish arrives to Denver within 24 hours, guaranteeing a freshness and quality that's impossible to find in an otherwise landlocked state like Colorado. If you're looking for some of the most authentic and delicious sushi in the world, then Sushi Den has to be on your list.
9. The Saucy Noodle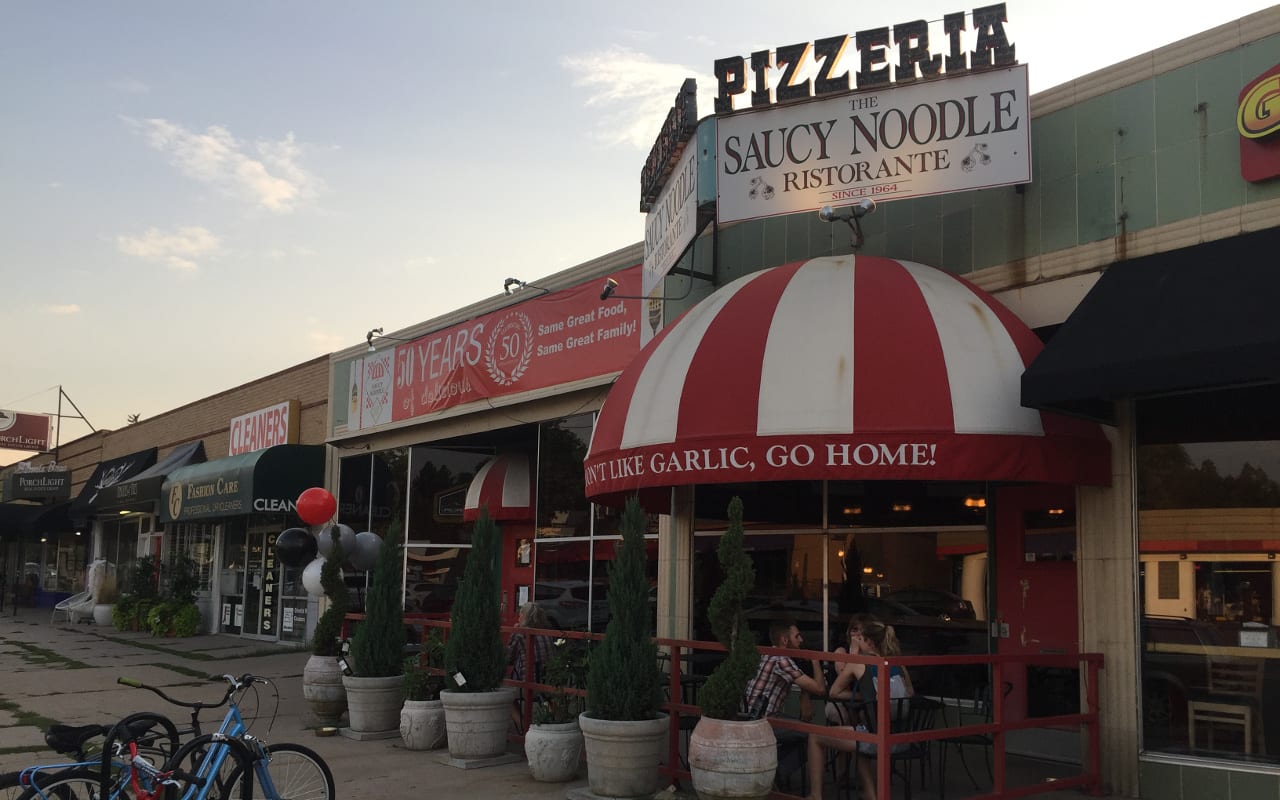 The Saucy Noodle has been a Denver staple for over 4 decades and counting. It's a small restaurant serving up big flavors and its famous slogan "If you don't like garlic… go home!" sure doesn't keep that a secret.
This restaurant is a local favorite where you can find arguably the best pizza and pasta in town. Classics like lasagna, fettucine alfredo, and margarita pizza are all served within this Rat Pack-like, red-velvet-walled restaurant.
When you tire of skiing, hiking, and biking, head on over to one of these restaurants for a well-deserved meal. There are few places like Colorado where can you eat as many calories as quickly as you can burn them thanks to the wide-variety of classic restaurants!