Colorado's capital and largest city, Denver, is one of America's fastest-growing cities, full of top attractions to see and fun things to do. It's nicknamed the "Mile High City" because its official elevation is exactly one mile above sea level at 5,280 feet.
The population is around 715,000, making it the second-largest city in the Mountain West behind Phoenix, AZ. It's the nation's third-highest capital in elevation behind Santa Fe, NM, and Cheyenne, WY.
The tallest building is the Republic Plaza, which is 56 stories and 714 feet high. Colfax Avenue, the longest continuous commercial street in the United States, runs through downtown.
The city was founded at the start of the Pikes Peak Gold Rush in 1858, which lasted until 1861. In its early years, Denver was destroyed once by fire and once by flood, despite being warned by Native Americans to not build there because of flooding. If you're thinking about moving here, consider one of these top neighborhoods in Denver.
History

Denver was first settled by a small group of explorers who came from Georgia in the summer of 1858. They had crossed the great plains of the Colorado Territory (established in 1861, before then it was still part of Kansas Territory) to the Rocky Mountains to create a base for gold exploration.
It didn't take long for the small base to blow up in size. Denver became a massive settlement with tents, tepees, and log cabins. Wagons from all over started to pour into this newly discovered hub at the center of the gold rush.
Almost a decade later, Denver had grown as more than just a gold mining location. Political powers were starting to rise. General William H. Larimer followed a simple structure for developing land, popular during the Gold Rush Era: claim the land, layout city streets, and resell the lots.
Though Larimer didn't come to Denver during the early days of gold mining, he knew that there was business to be made. He immediately claimed the land on the eastern side of Cherry Creek and developed a city.
However, Denver was burnt in the great fire of 1863, and a flash flood came the following year. Communities were devastated, but instead of backing down and looking for another place to develop, the people of Denver became even more empowered to make their community thrive. They wanted to build a city where their families could live.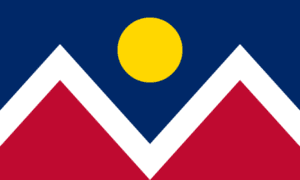 The citizens decided to rally toward creating a railroad that would help them sell and buy goods amongst the neighboring towns. They raised $300,000 to build the railroad intersecting Union Pacific in Cheyenne, Wyoming. This core decision of the townspeople gave them a big boost in trade. Since then, Denver continued to be a hotspot for business, tourism, and local attractions.
Historian Tom Noel, dubbed Dr. Colorado, notes that he finds Denver a "fascinating place" because it started as a very unlikely place to build a community. But it was the community that drove its success.
"It began as a little town in the middle of nowhere, with no obvious reason to be there," said Noel.
He also connected it to travel writer Rose Kingsley's note on Denver:
"It was as if the angels were carrying a city to a proper place and accidentally dropped it here."
Now, Denver is a vibrant mix of cultures that date back to the beginning of the land. Learn more about the things that make Denver famous.
Main Attractions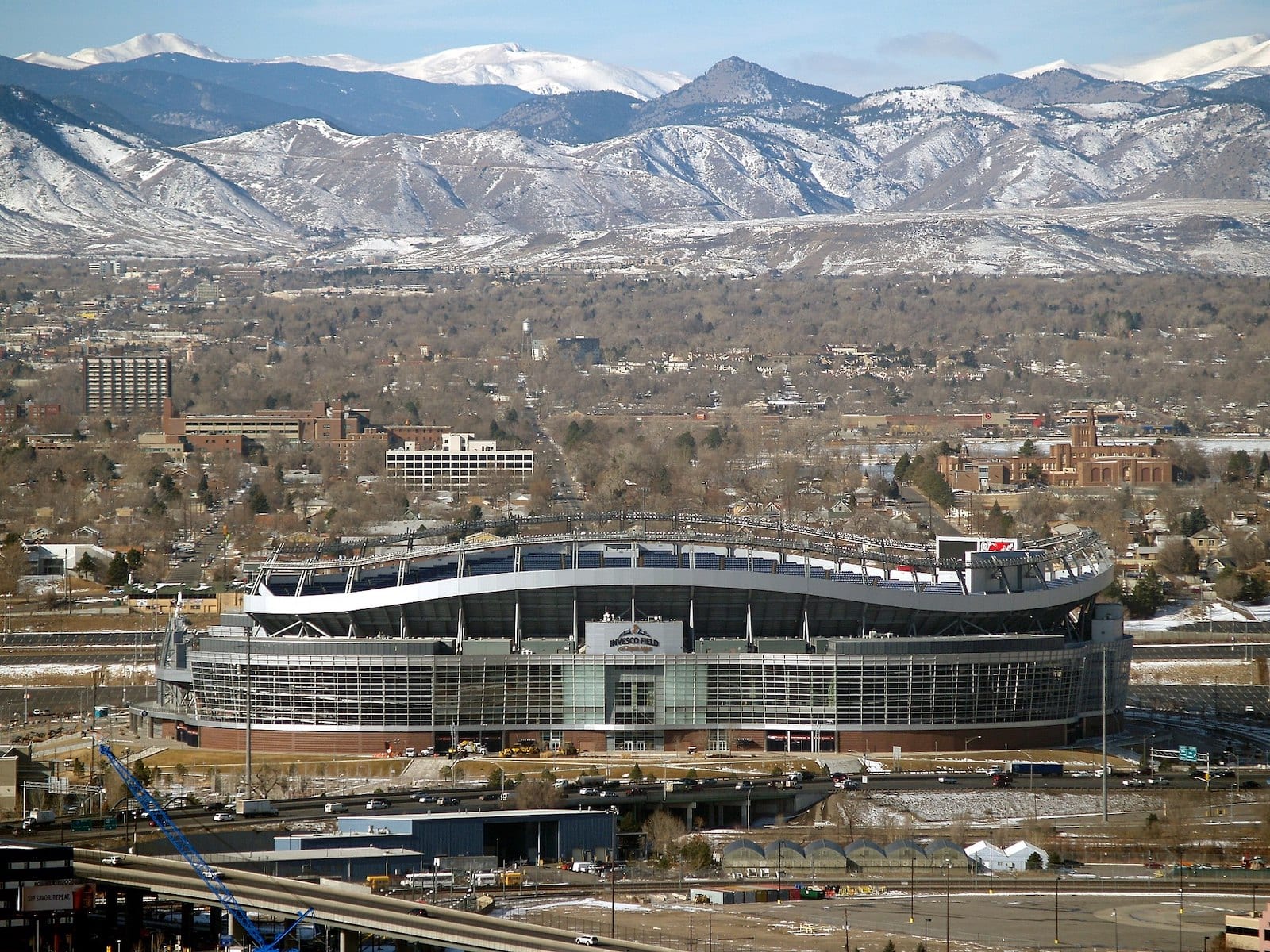 One of the town's best features is its proximity to major attractions, including over two hundred parks in Denver County alone. The town is headquarters for numerous Colorado-made products, including Hammond's Candies and Never Summer snowboards.
Downtown Denver – Visit the Capitol and stand a mile high on probably the 15th step (the 11th step is marked as a mile high, but it was found to be incorrect and thought to be a few higher). You can take a public tour of the capitol then stroll across Lincoln and Broadway Aves, exploring the rest of Civic Center Park.
Hop on the free 16th Street Bus at Civic Center Station, which stops at nearly every block on the 16th Street Mall, a pedestrian promenade lined with stores and restaurants. It's a quick way to get across downtown. At the end of the line is Union Station and LoDo, or Lower Downtown, the town's hip bar scene.
Professional Sports​ – All major leagues can be found in this sports city. Teams compete at the top level in baseball, basketball, football, hockey, lacrosse, rugby, and soccer. There are a number of iconic sports stadiums around Denver that make for great sightseeing and entertainment.
Meow Wolf – A mind-bending interactive art museum tucked within the on-ramps of I-25 and Colfax. It is one of the 3 permanent exhibits created by the artist collective started in Santa Fe, and is guaranteed to be a one-of-a-kind experience.
Read about the top things to do around Denver. For those with children, peruse the kid-friendly activities by Denver.
Recreation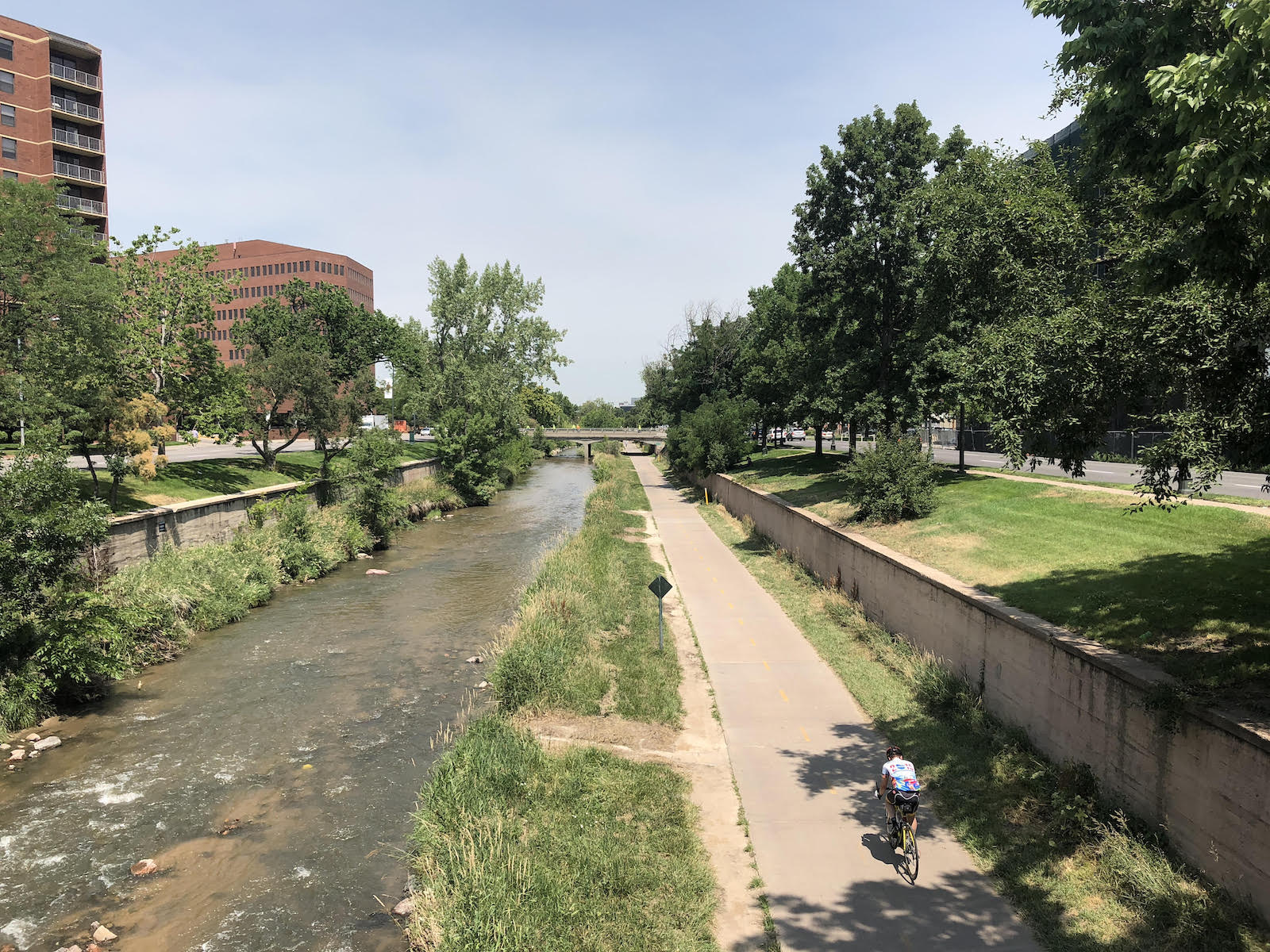 Nestled near the base of the Rocky Mountains, people flock to Colorado's capital city for its abundance of recreation. You don't have to travel far to experience a variety of camping, fishing, and hiking options. Check out some of the best recreation spots:
Boating – The metropolitan area has plenty of places to take out your boat. If you don't have your own watercraft, consider one of these boat rentals by Denver open throughout the summer.
Camping – Despite being the largest city in the state, there aren't really any great places to camp within the Denver mailing address (aside from pitching a tent downtown). However, there are numerous state parks located within an hour drive of the capitol. Nearby Cherry Creek in Aurora and Chatfield in Littleton offer well-maintained sites open year-round for a fee.
Read about the camping near the Denver Metro or the RV and trailer rentals near Denver.
Disc Golf – Discover the top disc golf courses near Boulder, Denver, and Colorado Springs.
Fishing –
Hiking –
Rock Climbing – Read about the best rock climbing gyms in Denver.
Swimming – Denver has many public pools and splash pads to cool down during the summer. Notably, the Barnum Park Outdoor Pool just underwent a million-dollar renovation and is a great place to spend the day. Read more about the public swimming pools near Denver.
Accommodations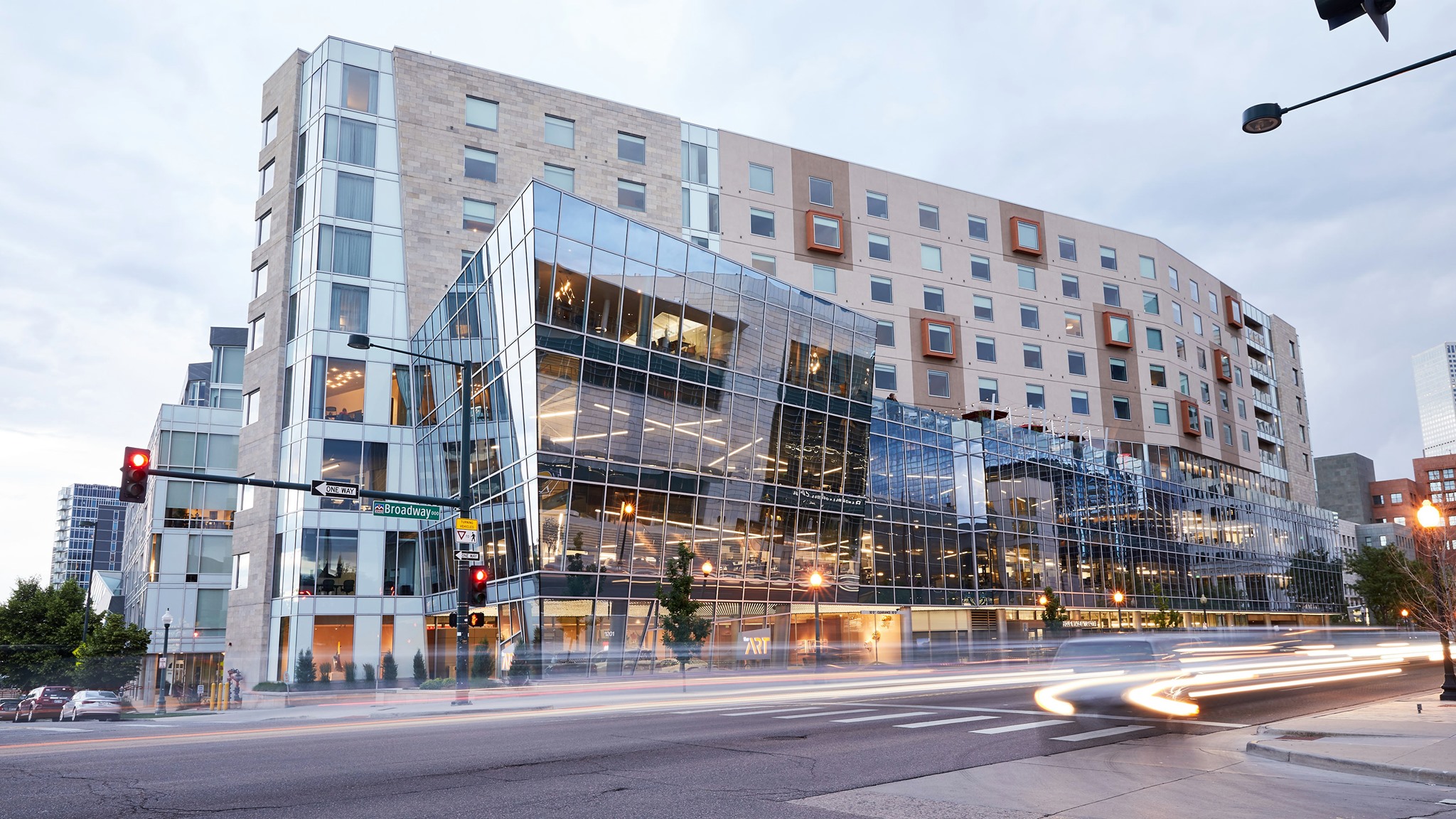 the ART – Unique stay in the heart of Denver, this geometric building houses a lot of creativity and flair.
Brown Palace Hotel – Part of Marriott's Autograph Collection, experience the epitome of luxury with plush robes, artesian eats, and stunning attention to detail.
Courtyard Cherry Creek – Minutes away from popular museums, the Denver Zoo, and other attractions in the city's business district.
Courtyard Downtown – Nestled inside of a building constructed in 1887, this hotel is the perfect combination of comfort and affordability. It is also only a few minutes walking from the Colorado Convention Center.
Courtyard Central Park – A more peaceful option away from the bustle of downtown featuring an indoor pool, great outdoor common areas, and an on-site restaurant serving Starbucks coffee.
Crawford Hotel – Part of the revival of historic Union Station in the heart of downtown, this hotel sits directly on top of a hall full of restaurants and boutique shopping experiences.
Ember Hostel – A former 9,0000 square-foot estate south of Capitol Hill that has been converted into a hostel.
Four Seasons Denver – Very contemporary accommodation towering over Denver with over 45 stories, 16 of which are used for guest rooms. There is a cutting-edge restaurant, outdoor pool, and spa.
Grand Hyatt Denver – Colorful rooms and an airy feel throughout the whole hotel. They have 4 restaurants to choose from in the building, as well as a Starbucks to start the day off.
HALCYON, a hotel in Cherry Creek – A white brick building nestled in a nice Denver neighborhood. They have a lot of personal touches that create a welcoming environment such as Osprey daypacks to borrow for hiking trips, a garage full of electric scooters, and a craft coffee bar in the building.
Hostel Fish – A mix of eleven dorm and private rooms is available at this budget hotel by Coors Field.
Hotel Clio – Situated right in Cherry Creek nearby the Cherry Cricket, A Luxury Collection is a 4-star choice in a cool part of town next to shopping, activities, and a short drive to downtown.
Hotel Teatro – A luxurious hotel filled with photographs and costume pieces from different performances at Denver Center for Performing Arts. This spot is within walking distance of many museums and is the perfect place for a creative trip.
Hyatt House Denver/Downtown – Ideal for longer stays, this modern accommodation has kitchenettes or full kitchens in all of the rooms and many ADA options.
Hyatt Regency Denver At Colorado Convention Center – 4-star accommodation in the heart of the Central Business District.  The 16th Street Mall and Denver Performing Arts Complex are within walking distance.
Hyatt Regency Denver Tech Center – Another 4-star Hyatt Regency located in the metropolitan area. Expect upscale amenities and fine service. It's located at the junction of I-25 and 225.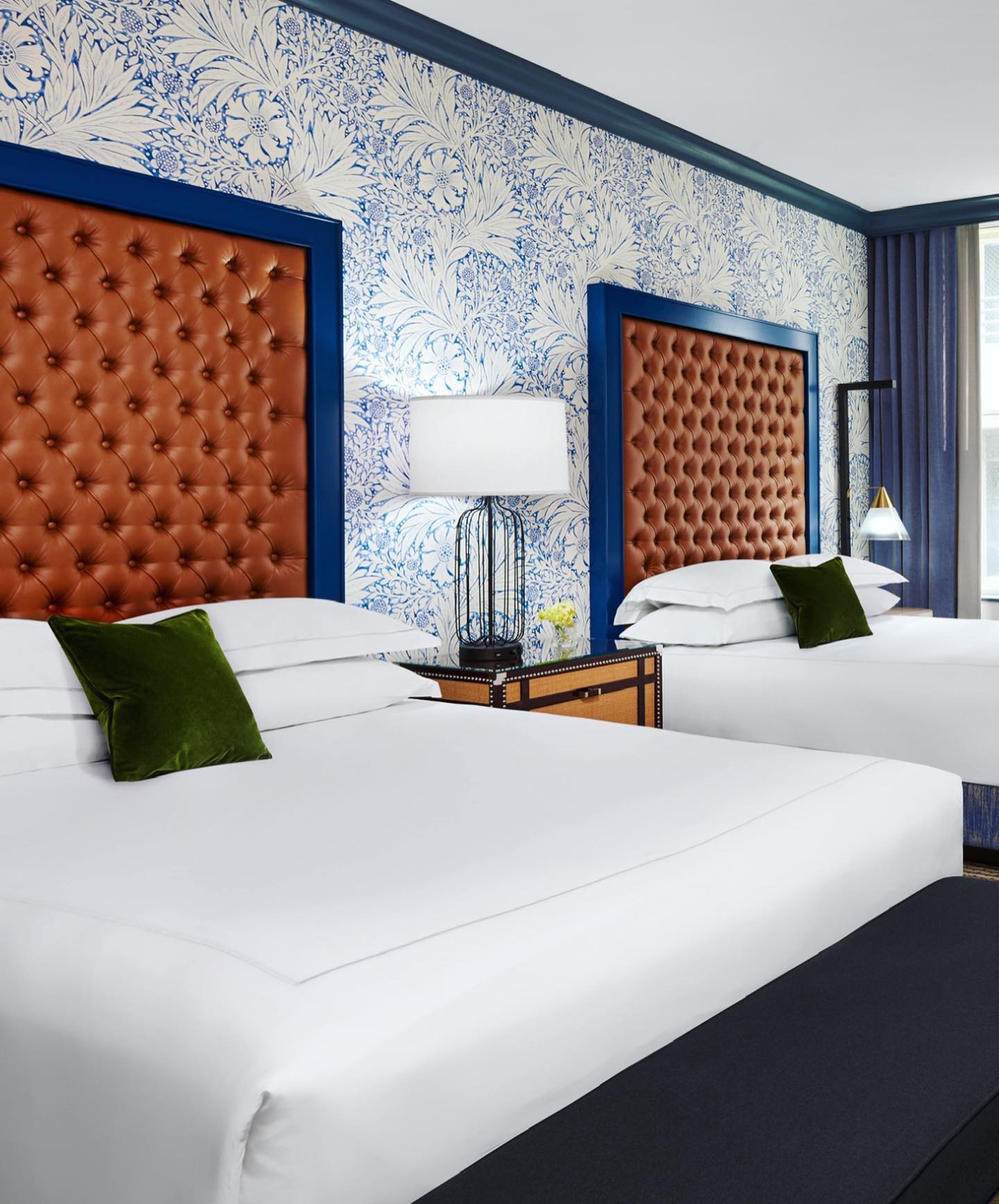 Kimpton Hotel Monaco Denver – A quirky spot housed within the old Railway Exchange building. Your stay here will be colorful and unique, but still fulfilling with on-site access to an Italian restaurant, luxurious spa, and fully stocked cocktail bar.
Le Meridian Denver Downtown – Located in the center of many large attractions, La Meridian is a contemporary and European-inspired hotel.
Magnolia Hotel – A great place to stay if you love extravagance and attention to detail. The Magnolia has been around since the early 1900s.
The Maven Hotel – Located in the Dairy Block, this big boutique hotel has 172 posh rooms ranging from 285 to 770 square feet. For those looking for a 4-star hotel near the Coors Field ballpark, consider The Maven.
Moxy Denver Cherry Creek – A 3-star boutique hotel with 170 rooms located in the middle of Cherry Creek North. Grab breakfast in the morning and imbibe at the Moxy Bar, and maybe get a workout in at the on-site gym.
Oxford Hotel – Every room in this National Register of Historic Places member hotel is uniquely decorated and sure to make your downtown stay memorable.
Patterson Inn – Historic 3-star property that's registered as a national landmark. This Capitol Hill property features nine luxurious suites available for nightly stays.
The Ramble Hotel – French-inspired 4-star boutique hotel located in the RiNo neighborhood. The Ramble boasts 50 well-decorated rooms and numerous restaurants on-site.
Renaissance Downtown – Another hotel in a historic building, but this one has been renovated to contain many modern elements in an elegant way.
Ritz-Carlton Denver – A notoriously luxurious stay in Denver, with the largest standard rooms in town. You'll have grand views of the Rockies, a full spa, and even a lap pool to get some exercise in.
Sheraton Denver Downtown Hotel – Versatile hotel with over 1,000 rooms of varying sizes and 3 on-site dining options to choose from.
The Westin Denver Downtown – With their signature Heavenly beds, neutrally furnished rooms, and a gorgeous sundeck to watch the sunset over the mountains, the Westin is a great option for any traveler.
The Westin Denver International Airport – This uniquely shaped hotel is attached to the airport, so it's the perfect spot for quick trips. Every room has floor-to-ceiling windows with views of the Rockies, the airfield, or the Denver skyline so you can't go wrong.
Dining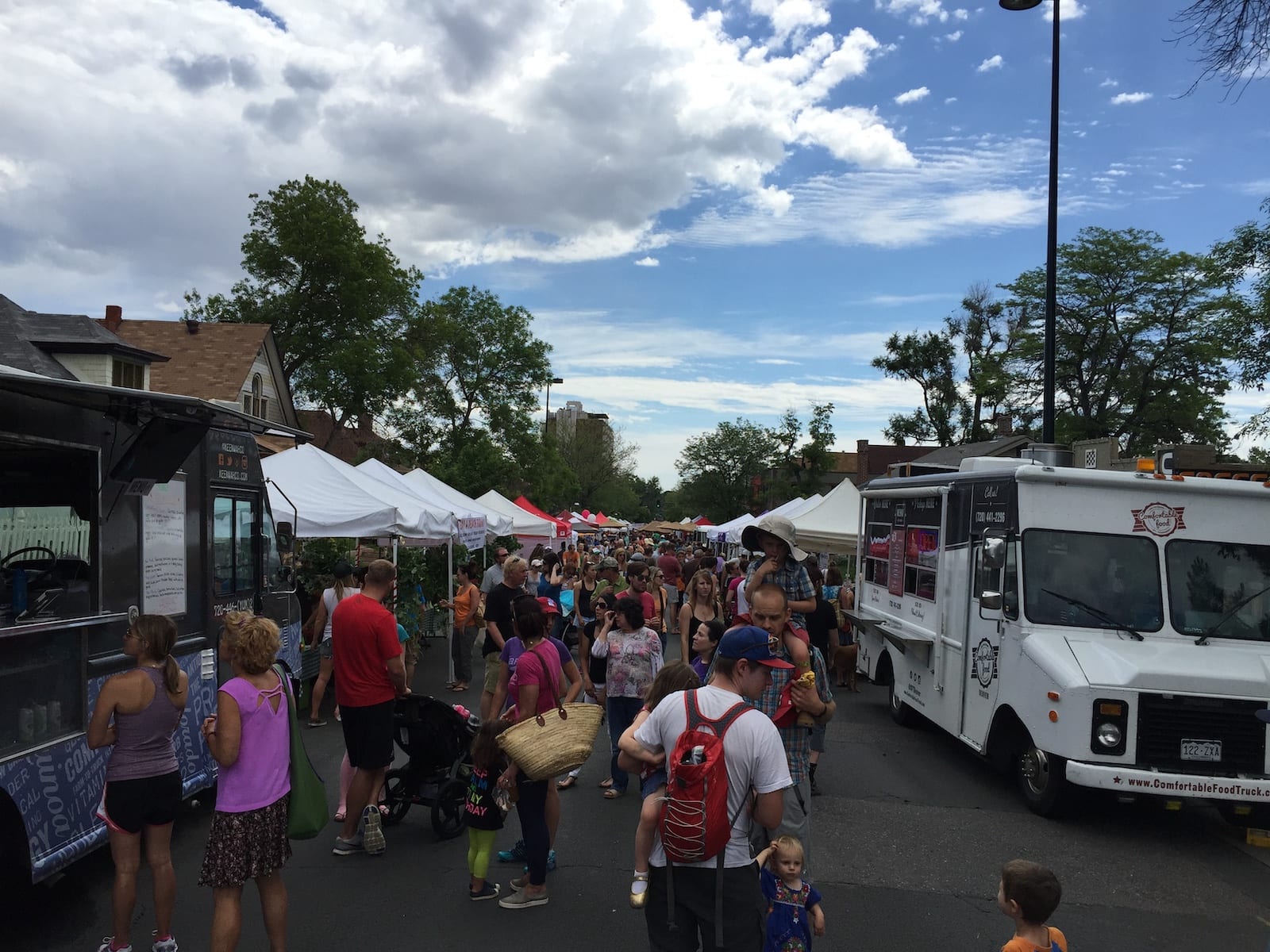 There is no shortage of spectacular restaurants in the Mile High City. From fine dining to speakeasy saloons, you can find it here. Visit our sister site, Mile High Happy Hour, for Denver area bar and restaurant specials.
Adam's Mystery Playhouse – Head out to Federal Boulevard for an evening of suspense during this mystery murder dinner theatre. Shows are held on Thursday, Friday, and Saturday nights year-round.
Avanti Food & Beverage – Vibrant two-story food hall located in Denver's Lower Highland (LoHi) neighborhood. It features a myriad of local restaurants and two bars, one on each floor. Plus a great deck with views on the 2nd level.
Biker Jim's Gourmet Dogs – Cool Denver hot dog restaurant serving exotic meats like Alaskan reindeer and wild boar. They have a flagship store on Larimer Street in the Ballpark neighborhood, as well as in Coors Field, and several food carts.
Broadway Market Denver – Opened in 2019, this is a large food hall offering a variety of restaurants. Fill up on self-serve beer while you peruse the dining options.
Bull & Bush Brewery – Since 1971, Bull & Bush has been a favorite watering hotel in Glendale, serving up delicious pub fare and a warm, friendly ambiance. Now, it's also a microbrewery with award-winning craft beers.
Buckhorn Exchange – Home to Denver's first liquor license as well as one of the most impressive taxidermy collections of any restaurant in the state, and probably anywhere. The Buckhorn Exchange is a historic steakhouse serving up a Western fare in a very relaxed atmosphere.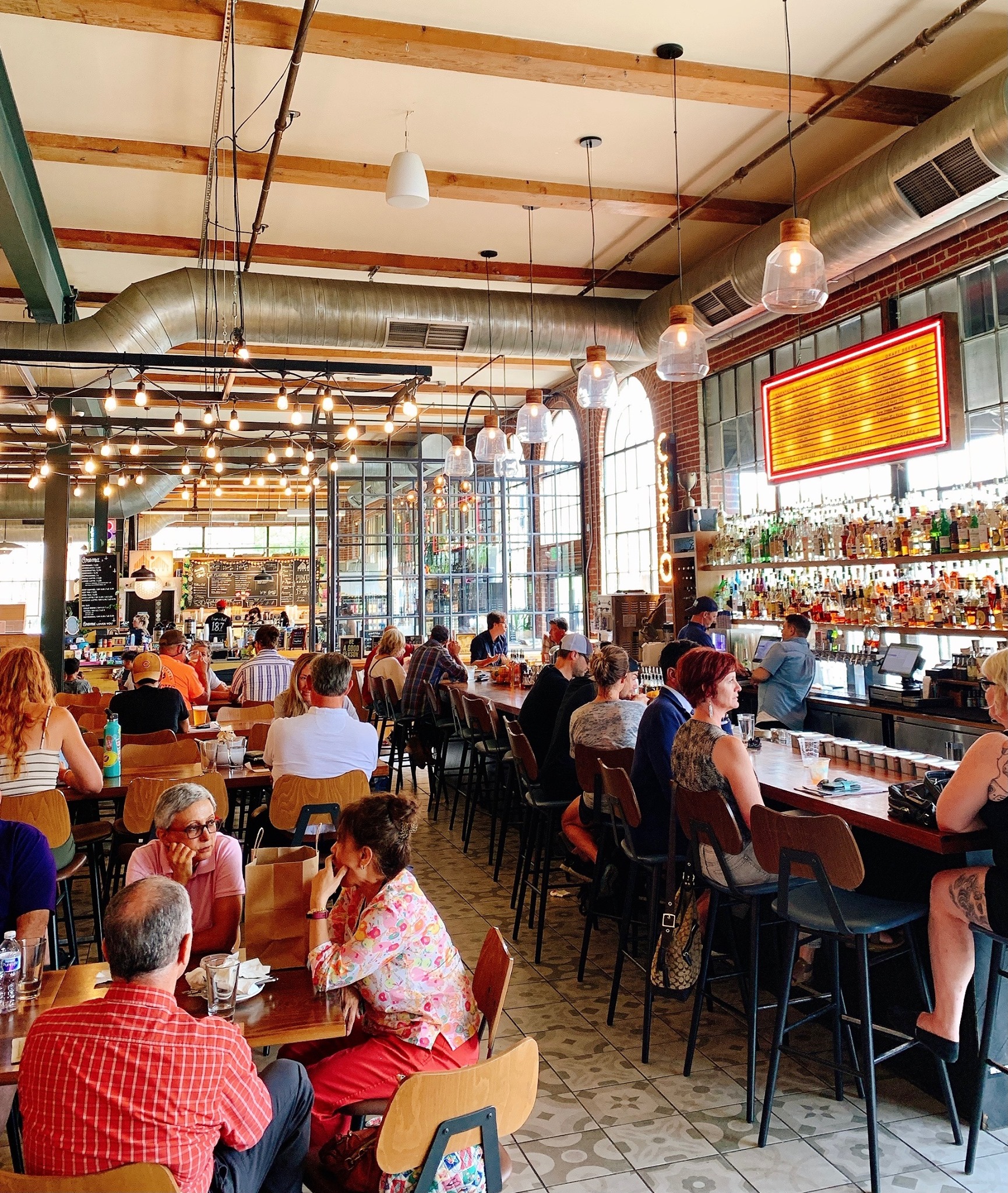 The Cherry Cricket – One of the top burger joints in town, established in Cherry Creek in 1945. This historic sports bar has another location in the Ballpark neighborhood.
The Cruise Room – Historic bar inside the Oxford Hotel. Stop by for a cocktail during your night out on the town.
Dazzle Presents – Iconic place to dine that's often accompanied by live shows. Be sure to make a reservation sometime for their famous Sunday brunch, usually paired with a famous jazz performance.
The Denver Central Market – This gourmet food market and the dining hall is tucked away in Denver's River North Art District (RiNo). Stop by for a wide variety of food choices and a beer at Curio.
Denver Milk Market – Located in LoDo's former Dairy Block, the Denver Milk Market is another dining hall with a variety of choices. It's run by local chef and restauranteur Frank Bonnano.
Hi-Dive – As its name suggests, it's a dive bar. It's also a popular concert venue.
Lion's Lair Lounge – Grungy dive bar with happy hour every day. It's one of the oldest independently owned music venues in the city.
My Brother's Bar – Historic watering hole that began pouring beers in 1873. Pair a local craft beer with one of their famous burgers.
Steve's Snappin' Dogs – Classic hot dog restaurant on the corner of East Colfax and Monroe Street. They serve up great-tasting Jersey hot dogs that snap when you bite them. It's an affordable treat and a solid bang for your buck.
Sushi Den – One of Denver's best sushi joints, this upscale establishment was founded in 1984. It's located in Wash Park and gets busy, so go early and make a reservation.
Transportation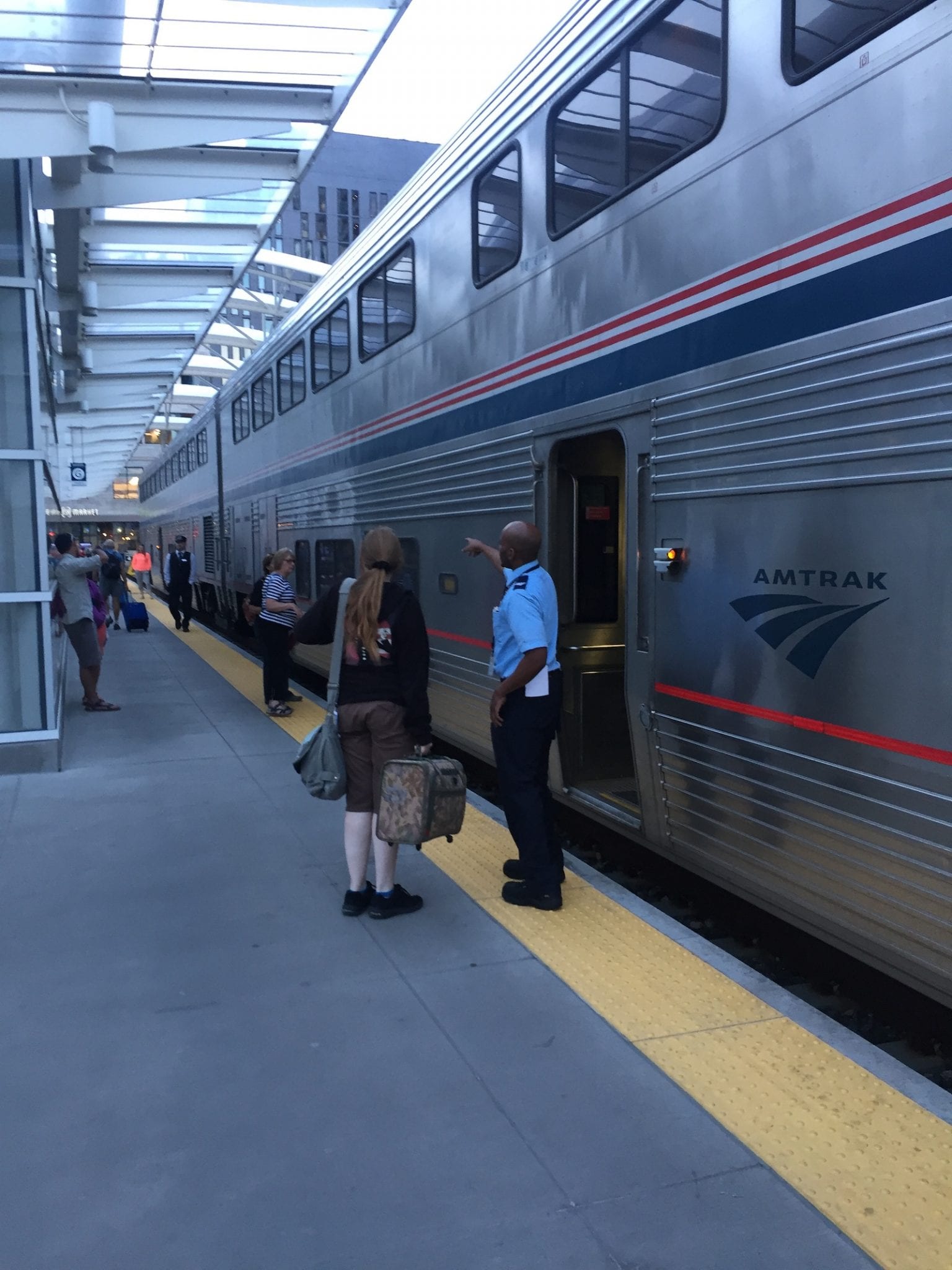 The RTD effectively runs the Denver Metro, with its line of buses and trains. Combine that with the national Amtrak train line and a historic trolley, and you can get around pretty easily and affordably without a car.
In addition to the aforementioned public transportation options, Denver features a variety of private shuttles, as well as the typical taxis, such as Denver Yellow Cab and Metro Taxi, ride-sharing Uber and Lyft, and car rentals. It's also a bike-friendly city with a growing number of bike lanes and trails.
Special Events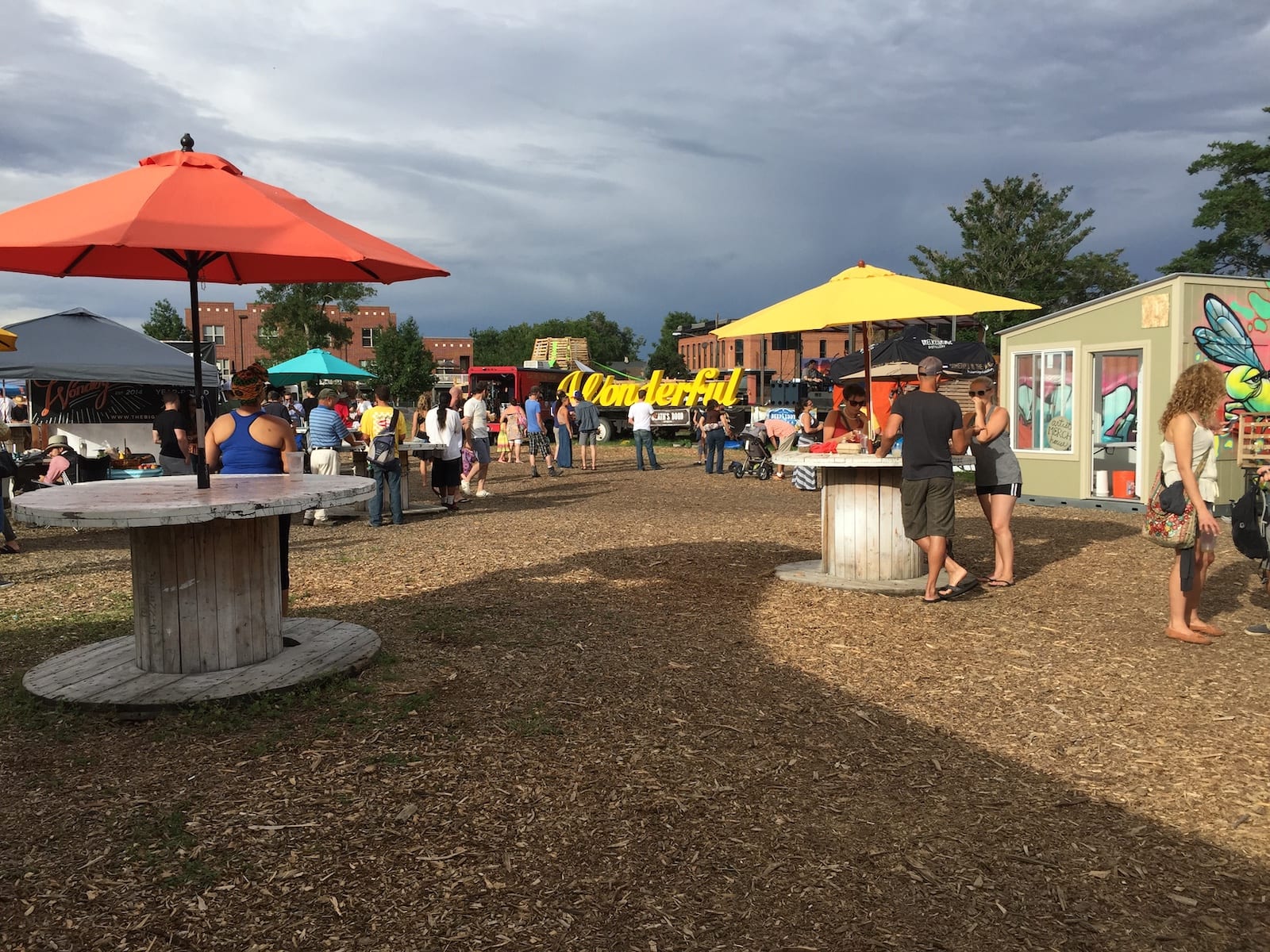 Read our Holiday Event Guide for the Mile High City Metro.
Jan-Dec – First Friday Santa Fe Art Walk – Santa Fe Drive's sleepy streets come alive every first Friday evening of the month, all year long. Many of the normally closed art studios open their doors and welcome guests to explore to their heart's content. Head to Santa Fe Drive, between 6th and 12th for a one-of-a-kind art experience. The summer months are peak season when the street bans cars and turns into a promenade with plenty of food trucks, free art exhibits, and festivities.
Jan – National Western Stock Show – Sixteen-day festival held in January every year, featuring rodeos, wildlife, barrel racing, bull-riding, and pairs roping.
Jan – Winter Brew Fest – Winter beer festival held over two days in late January at the Mile High Station.
Jan – Denver Winter Whiskey Tasting Festival – Whiskey sampling event with over a dozen distillers.
Feb – Colorado Motorcycle Expo – The largest swap meet in America, this annual event is ideal for motorcycle enthusiasts. Visitors can buy new components, participate in competitions, and enjoy the family-friendly atmosphere.
Feb-Mar – Denver Restaurant Week – A 10-day celebration of delicious local food with hundreds of Denver area restaurants. Each venue features multi-course fixed-cost menus, held from late February to early March.
Mar – 303 Day – Every March, Denverites celebrate the town's original area code, known as 303 Day. While there's no official celebration, various vendors around the city host events to observe the day each year.
Mar – Denver St. Patrick's Day Parade – Denver's St. Patrick's Day Parade is one of the largest in the country. Back for its 60th year, you can expect to see floats, dancing, live bands, charities, and local celebrities.
Mar – Denver Mardi Gras – Annual Mardi Gras celebration downtown in late February/early March.
Mar – Denver Home Show – A great event for those interested in home improvement with informative presentations from experts in the home industry, sweepstakes, and home-related goods for sale.
Mar – Mile High Beer Festival – Each year, Denver hosts this 21 and older event complete with beer, liquor, ciders, food, music, and vendors.
Apr – Collaboration Fest Denver –  21+ event where local brewers work together to create truly one-of-a-kind beers. Beer aficionados can learn more about the craft, and upcoming brewery trends, and try some unprecedented flavors.
Apr – Rocky Mountain Train Show – Annual event showcasing more than 20 manufacturers, 50 vendors, and 20 operating layouts. There is also a junior engineer program for children.
Apr – Mrs. Colorado Pageant – Competition held annually where women compete for scholarships, prize packages, and the chance to enter the national Miss America pageant.
May-Sep – Civic Center EATS – A one-stop shop for some of the best food on wheels you can find in the Mile High City. Located in Denver's Civic Center Park, there will be about 10 to 15 food trucks selling a myriad of delicious meals.
May – Cinco de Mayo Festival Denver – Two-day extravaganza in Civic Center Park to promote Mexican heritage. It's held on May 5th, plus a day before or after. There are low riders, parades, dancers, music, and plenty of tasty food.
May – TheBigWonderful – Weekend showcasing Colorado local businesses, and encouraging the community to buy local. It's centered around over 100 craft vendors, with fine food, beer, and concerts.
May – Denver Arts Festival – Two-day art fest held at Stapleton Conservatory in late May.
May – Rocky Mountain Pinball Showdown – Three-day gamer festival featuring hundreds of pinball, retro console, and classic arcade video games, happening over Memorial Day Weekend.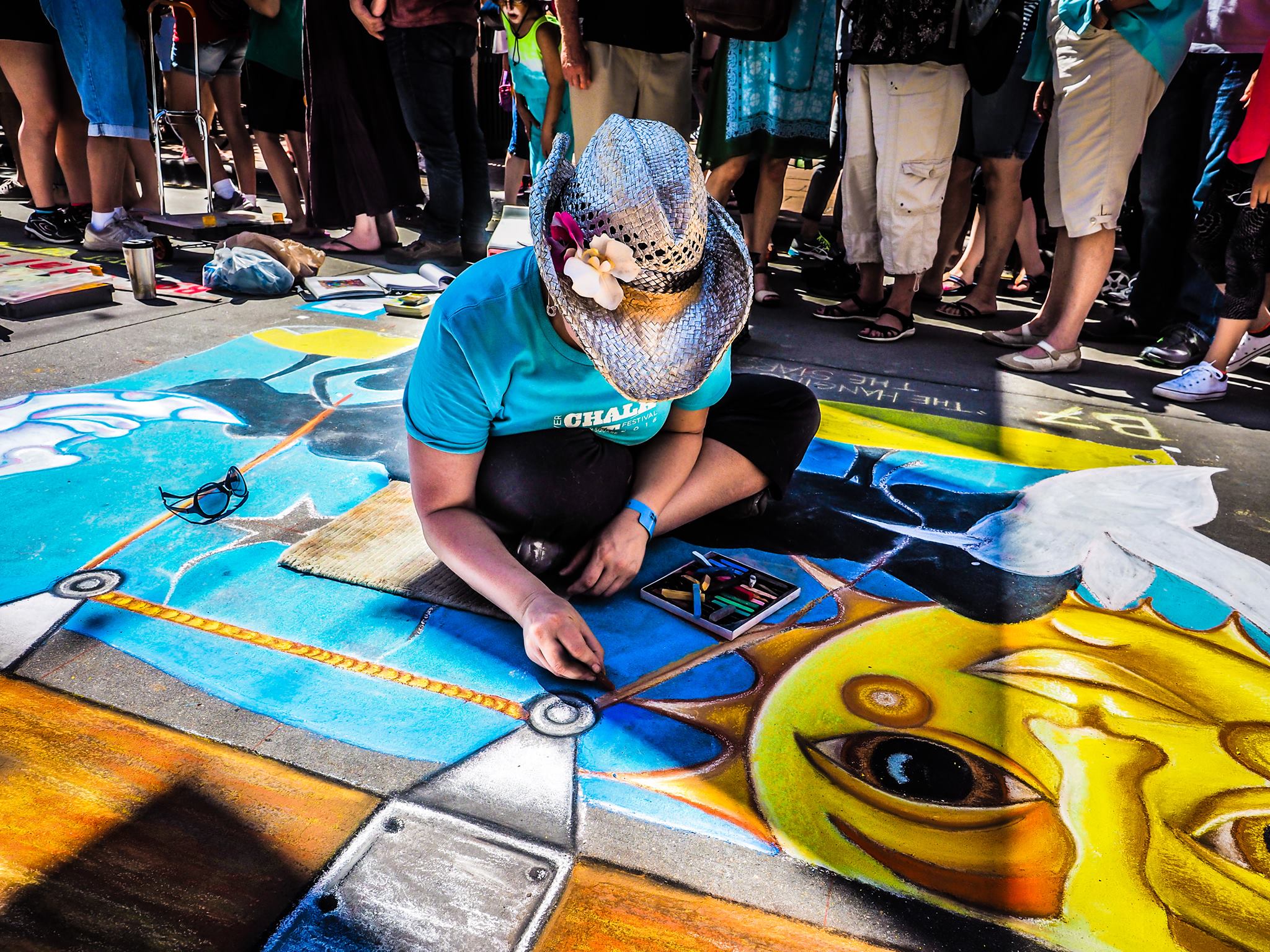 Jun-Sep – Highlands Farmers Market – Head to Highland Square at West 32nd Avenue every Sunday morning in the summer for a wonderful farmers market experience. It runs from the start of June through September.
Jun – Denver Chalk Art Festival – Early June weekend festival on Larimer Street where artists draw masterpieces on the street.
Jun – Juneteenth Music Festival – A 3-day festival celebrating black pride and culture. Drawing crowds of 50,000, the event has live music, vendors, art murals, activities, and a parade.
Jun – Denver Pride 5k – Taking place during Denver Pride, proceeds from the race and donated to The Center on Colfax, the largest health and wellness center offering services to LGBTQ+ people of all ages in the Rocky Mountains.
Jul – FAN EXPO Denver – Each summer, FAN EXPO Denver draws fans of all kinds to the Colorado Convention Center.
Celebrating comics, sci-fi, horror, anime, and gaming, FAN EXPO is a great place to spot celebrities, cosplay, buy merch, and meet your favorite characters in person.
Jul – Summer Brew Fest – Summer beer festival held over two days in late July at the Mile High Station.
Jul – Cheesman Park Art Fest – Free Cheesman Park festival with local artists creating a variety of styles.
Jul – Underground Music Showcase – 3-day outdoor music festival in Denver that features global bands performing throughout the Baker neighborhood.
Sep – A Taste Of Colorado – Free music festival in Civic Center Park centered around Colorado's delicious local food and crafty arts scene.
Sep – Denver Food & Wine Festival – A culinary extravaganza celebrating wine, food, cocktails, and spirits. Benefiting the Colorado Restaurant Foundation, there are events throughout the week including tasting seminars, a five-course meal, and the grand tasting.
Sep – Handmade In Colorado Expo – Full weekend of Colorado artists selling their crafts in Skyline Park, held in late September.
Sep – Denver Mineral, Fossil, Gem & Jewelry Show – Nine days of arts, crafts, rocks, and jewelry. It's held at the National Western Center in mid-September.
Sep – Denver Auto Fest – Five days of amazing automobiles, both foreign and domestic. In mid-September see the hottest new cars and sneak peeks of futuristic models.
Sep – Colorado Dragon Boat Festival – Kick off fall at this colorful, unique weekend at Sloans Lake Park, held in late September. Watch teams compete in the 2,000-year-old sport of dragon boat racing.
Sep – Great American Beer Festival – State's biggest beer festival held in late September/early October at the Convention Center.
Sep-Nov – 13th Floor Haunted House – Each autumn the 13th Floor Haunted House returns to Denver from mid-September to mid-November. Celebrate Halloween the traditional way, with screams and scares.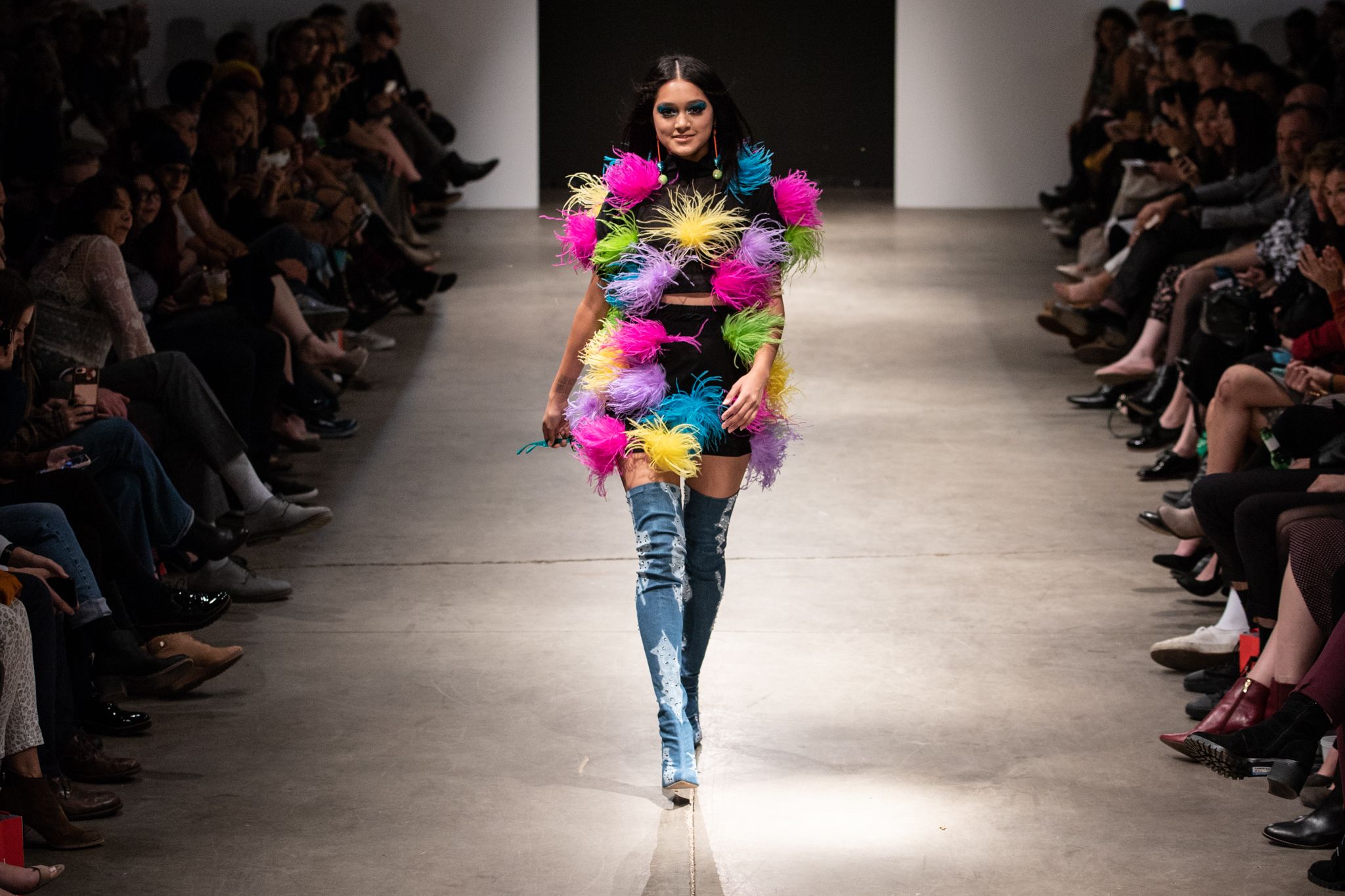 Oct – Mile High Horror Film Festival – Every autumn, the Mile High Horror Film Festival descends on Coloradans eager to get their fair share of scares.
Oct – bRUNch Run 5K + 10K – A fundraising race that comes with brunch, scented medals, and free swag, this event is for those who love getting active and eating.
Oct – Denver Zombie Crawl – Halloween bar crawl with a zombie costume theme. Dress up and have fun strolling throughout Lower Downtown, held on Saturday evening in late October.
Nov – Denver Film Festival – Back for its 44th year, the Denver Film Festival showcases hundreds of full-length films, music videos, and shorts at multiple locations across the city.
Nov – Denver Veterans Day Run – Back for its 13th year, the Denver Veterans Day Run is both an in-person and virtual 5k/ 10k event that directly benefits Colorado Vets.
Nov – Denver Fashion Week – Showcasing emerging, local, and national designers, the 5-day Denver Fashion Show includes two workshops and three fashion shows.
Nov – Denver Arts Week – Eight days of arts and craft events around the city. Explore different exhibits in museums and displays in the art district, held in early November.
Nov – Warren Miller Film Tour – An annual film tour following skiers and snowboarders as they take on the snow. From backyard hills to mega mountains, this tour kicks off the winter season with a bang!
Nov – Denver Christmas Show – This annual event is held at the Colorado Convention Center in early November. Explore the more than 450 booths of arts, crafts, and gifts from local vendors.
Nov-Dec – Denver Christkindl Market – Month-long celebration of German and European holiday tradition downtown by the 16th Street Mall. The highlight is the artisan marketplace, which features both local and international merchants selling their crafts.
Nov-Jan – DBG Blossoms of Light – For approximately two wonderful months from mid-November to early January, discover the holiday lights at the Denver Botanic Gardens.
Dec – Parade of Lights – Celebrate the holidays with this annual parade held in December. Watch glowing floats make their way through downtown.
Dec – New Year's Eve Fireworks – Two free firework shows in Downtown Denver at 9 pm and midnight on December 31st.
Read about the top events in Denver.
Activities near Denver
Amusement:
Brewery Tours:
Casinos:
Colorado Brands:
Comedy:
Concerts:
Cross Country Skiing:
Dining:
Distillery Tours:
Districts/Neighborhoods:
Drive-In Theaters:
Escape Rooms:
Factory Tours:
Federal Lands:
Ghost Towns:
Golf Courses:
Hiking:
Hot Springs:
Ice Skating:
Landmarks:
Museums:
Paintball:
Performing Arts:
Public Parks:
River Tubing/Kayaking:
Rock Climbing:
Scenic Drives:
Shopping:
Ski Areas:
Social Sports:
Speedways:
Sports Teams:
State Parks:
Towns:
Train Rides:
Transportation:
Whitewater Rafting:
Wildlife:
Wine Tastings:
Zip Lines:
Latest in Denver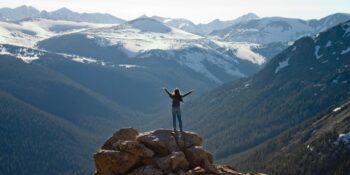 From national parks to world-class museums, Colorado offers complimentary admission on regular dates throughout the season,…
View more Denver articles