Experience an Old World Christmas at the annual Denver Christkindlmarket. It's downtown's favorite free holiday celebration, back for another month of festivities and holiday crafts.
The market brings German and European flare to the Mile High City. Every year it opens up the Friday before Thanksgiving and lasts thru Christmas Eve's Eve. This 22nd year, the Christkindl Market runs from Friday to Friday, November 18th to December 23rd, 2022 in Downtown Denver at Civic Center Park, across from the capital building. It's found on the corner of Broadway and Colfax.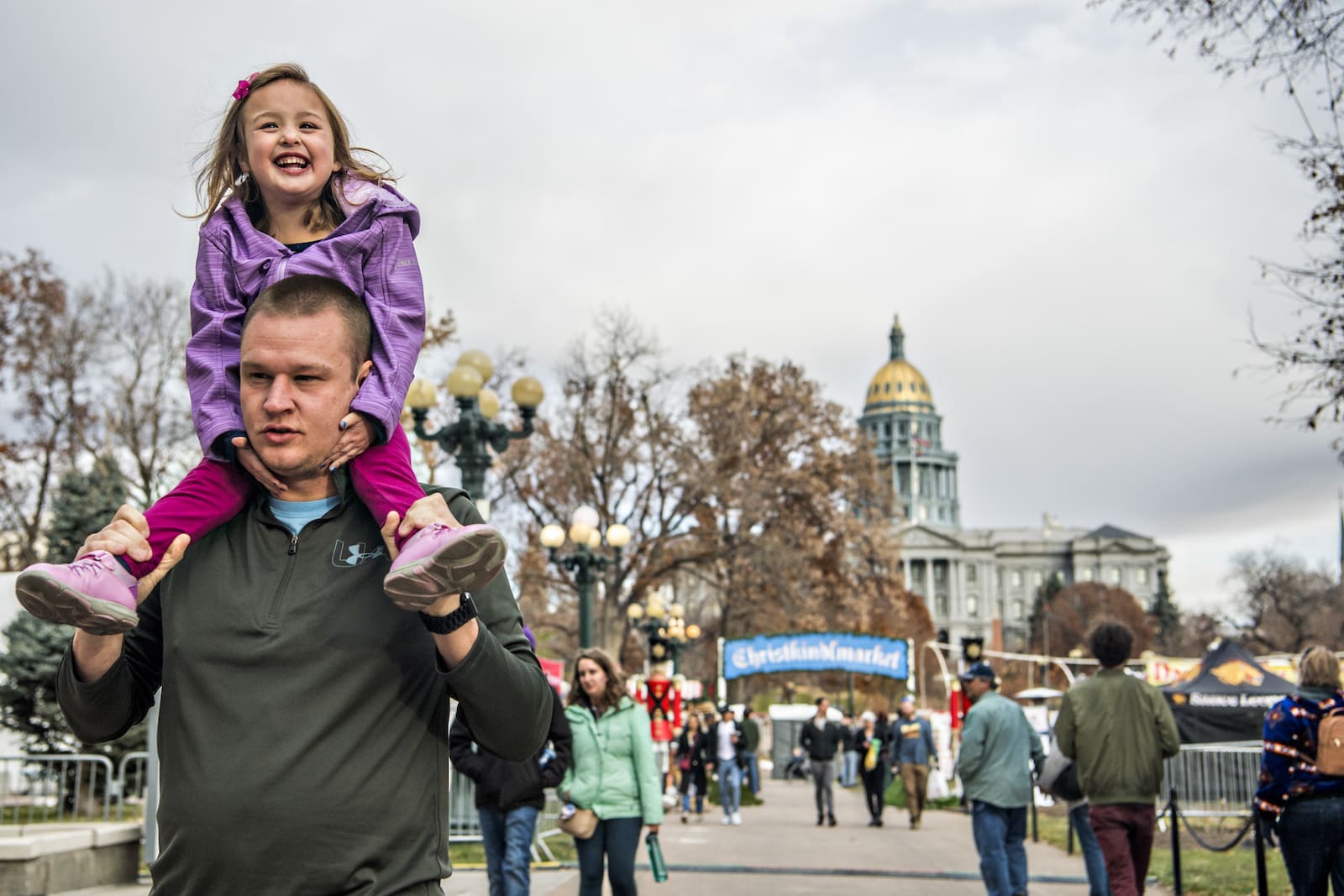 The word Christkindl means "Christ-child" in German. Like Santa, Christkindl brings gifts to the children of the land in regions of German, Austria, and Europe. She's fairy-like with blonde hair and a white gold dress. Her roots can be traced back to the protestant reformer, Martin Luther.
You can hear her prologue during the Grand Opening Ceremony, and possibly catch a glimpse of her wandering around the market on weekends.
German Christmas Market in Downtown Denver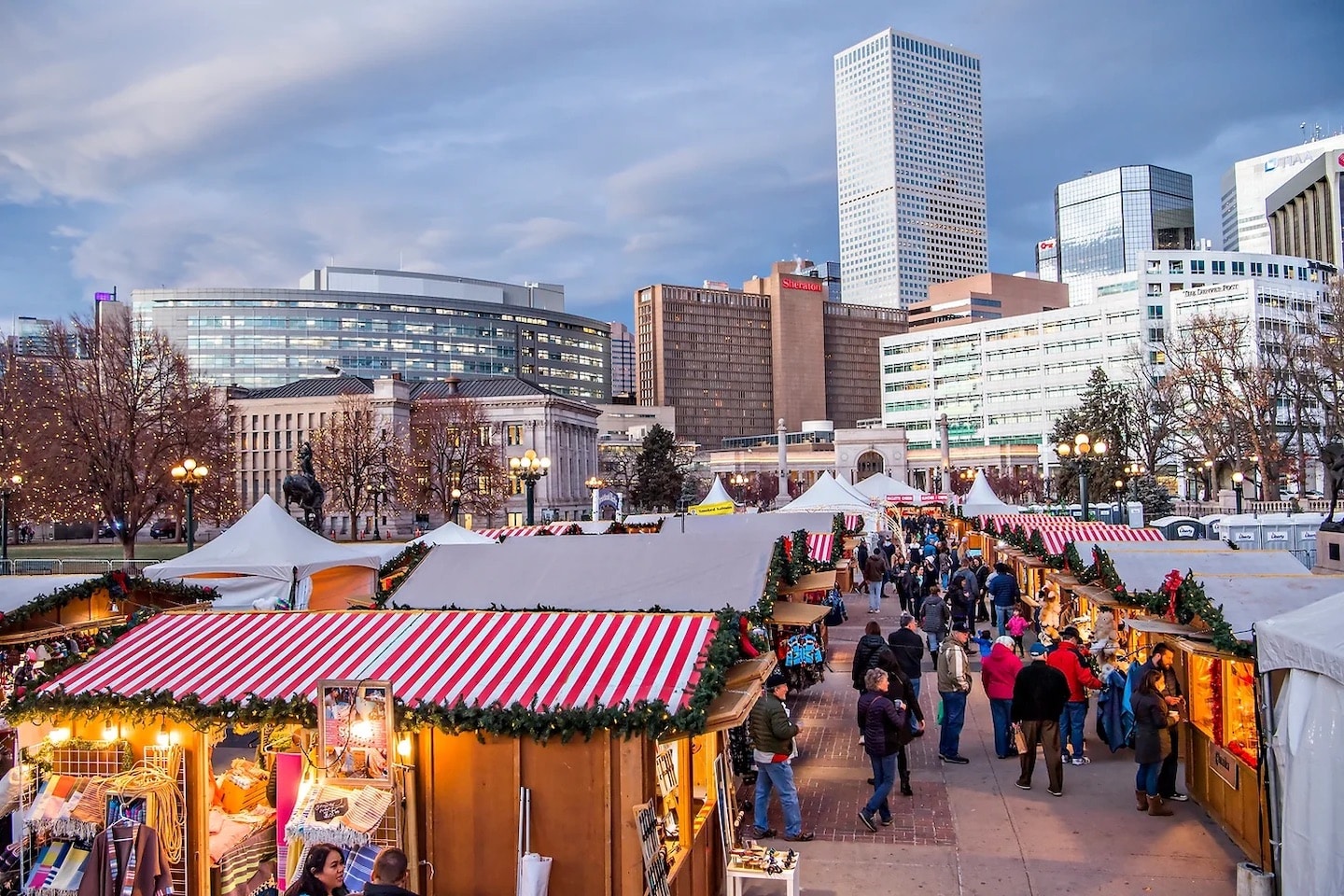 The Denver Christkindlmarket features live music, dancing, local and European craft vendors, as well as authentic fare. It's organized by the German American Chamber of Commerce and the German Cultural Foundation. In addition to Christkindl, you'll have a chance to see St. Nikolaus and Krampus.
The marketplace consists of cozy outdoor wooden huts and a heated Festival Hall to warm up and watch the live entertainment. Both Colorado and international merchants will be in attendance. Sip on Bavarian-style beers and European coffee during your stroll around. Hot snacks include Bavarian-style pretzels, freshly smoked salmon, and homemade Goulasch.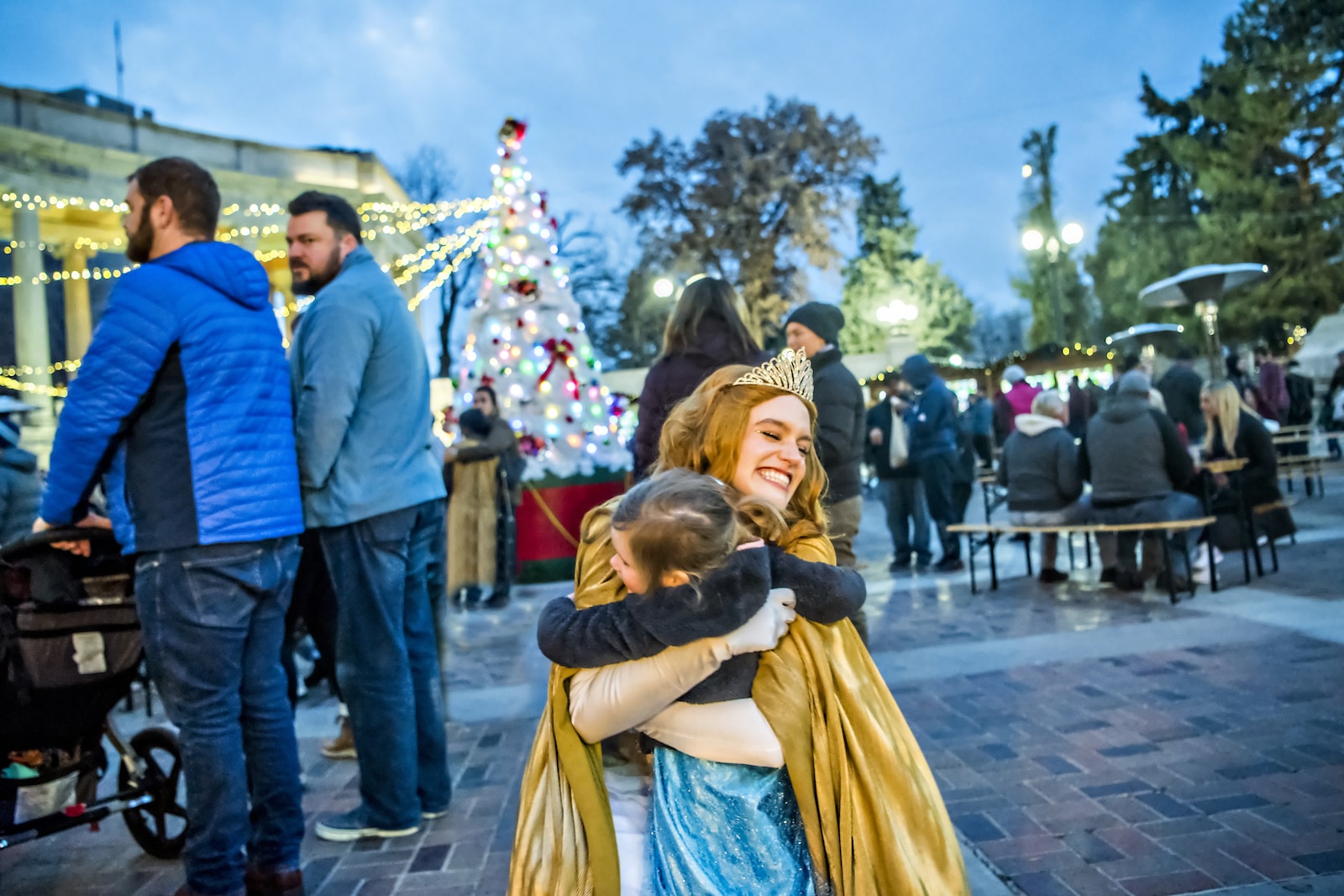 Additional entertainment is just steps away from the market. Right next door you'll find a seasonal outdoor skate rink that operates through February, weather permitting. It's free to skate and only a few bucks for rentals.
Festival Highlights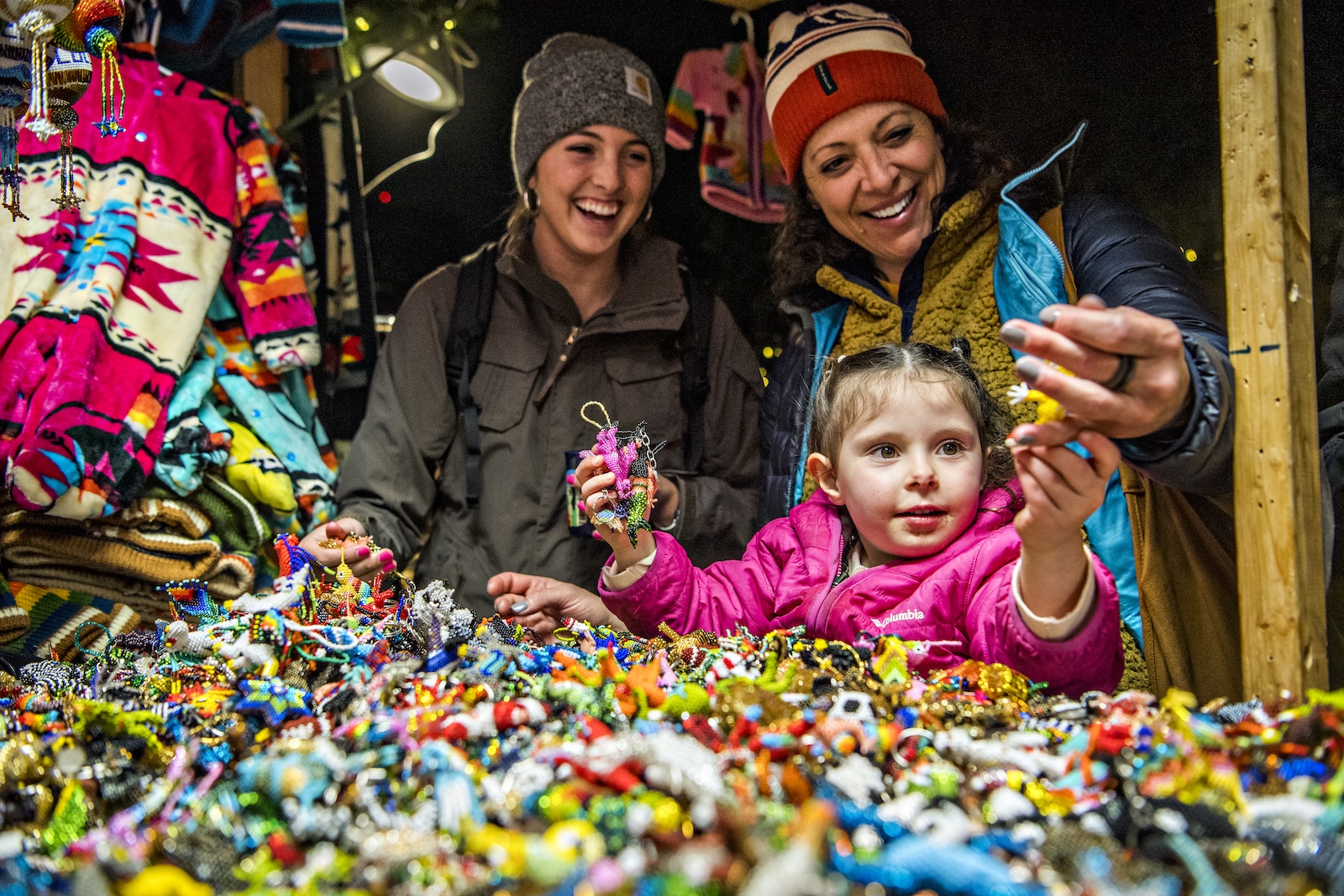 Some of the favorite events for 2022 include:
Artisan Marketplace
Authentic German Cuisine
Bier, Glühwein, Schnaps, Hot Chocolate
European Confections
Live Music
Kinder Wunderland
Children will love the Kinder Wunderland, with its variety of age-appropriate games and a s'more-making center. Buy non-alcoholic beverages in a special festival "kinder mug", which happens to be penguin-themed. For 2022, a vendor by the name of Wise Elk will be featuring Urkaine-made wooden children's toys.
Sundays are the designated Family Day full of entertainment for all ages inside the Festival Hall. Stop by for the book-reading sessions with the authors and anchors of Denver7.
Nearby Accommodations
Check out the best hotels in Denver.
Christmas markets are a longstanding tradition in Germany and throughout Europe, dating back to the 14th century. Communities come together to enjoy the season with Christmas carols, hot spiced wine called Gluehwein, handmade decorations, and old-fashioned carousels. Traditionally, they open in late November and close on Christmas Eve. Attend Denver's homage to this unique German culture.
Details
Address: Civic Center Park | 101 14th Ave, Denver, CO 80204
Date: Friday – Wednesday | November 18 – December 23, 2022
Hours: November 18 – December 23, 2022
Sunday – Wednesday: 11 am – 7 pm
Thursday – Saturday: 11 am – 9 pm
​Festival Hall Hours:
Thursday – Saturday: open until 10pm
Exceptions:
Thanksgiving, November 24: 11 am – 4 pm
Final Week, December 15 – December 23: 11 am – 9pm
Festival Hall: open until 10pm
Website: christkindlmarketdenver.com