With the leaves changing colors and the temperatures getting cooler, October is filled with exciting events to celebrate the season. Brew fests are common, including the Wine in the Pines Keystone and numerous Oktoberfests to choose from. Read our events blog.
For those looking for a scare, Halloween haunted houses and hay rides can be found all over. Make the most of this warm days while they're around.
2019 Annual October Festivals in Colorado
Date: Thur-Sat, October 3-5, 2019
Address: Convention Center, Denver
About: Now in its 33rd year, GABF is one of the largest beer festivals in the US, with four sessions to choose from, and over 3500 beers.
Date: Thur-Mon, October 3-7, 2019
Address: Durango
About: Celebrate the rich history of the American cowboy, with live performances, poets and musicians, now in its 31st year.
Date: Friday-Sunday, October 4-6, 2019
Address: Jefferson County Fairgrounds, Golden
About: Premiere event for outdoor enthusiasts to interact with and buy the latest gear related to off-grid living and activities.
Date: October 5-6, 2019
Address: Central Park, Boulder
About: 12th annual art event held over three weekends at three different venues showcasing various creations from Colorado artists.
Date: Sat, October 12, 2019
Address: Golden
About: 12th annual chili competition featuring bottomless craft beer and chili tastings.
Date: Fri-Sat, October 18-19, 2019
Address: Keystone
About: Summit County's premier wine festival is now in its 36th year. Enjoy exquisite wine paired with savory cuisine.
Date: Fri-Sun, Oct 18-20, 2019
Address: Breckenridge
About: Live music and regional liquor and food. Events include Poker Run, Historic Saloon Walking Tour, Breckenridge Distillery Tours, Honey Gitters live show at the historic Gold Pan Saloon and Hangover Brunch.
Date: Sat, October 26, 2019
Address: Manitou Springs
About: Starts with a parade through town followed by coffin races. 25th annual, coffin races are teams of four pall bearers and one "Emma". The races have been covered nationally by the Travel Channel. They are usually held the last Saturday in October, annually since 1995.
Go To November Events​
Trending in October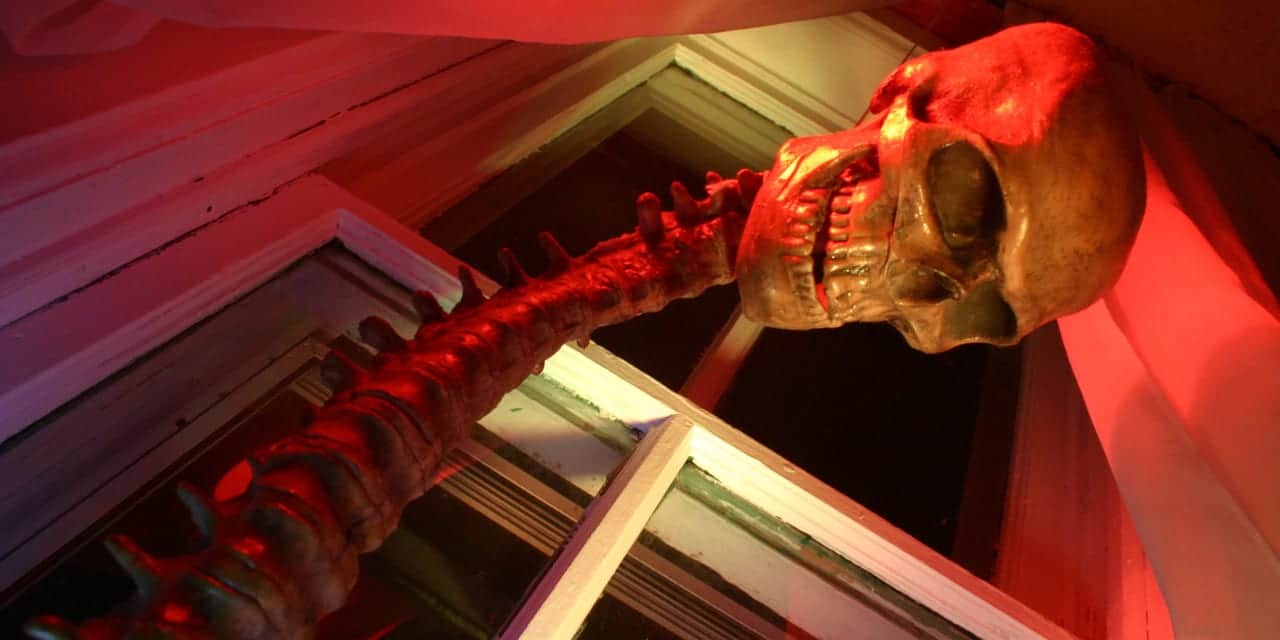 [Halloween skeleton. Photo: Ryan Policky] What better way to celebrate fall than getting spooked with your…
Related Activities
Search for upcoming performing arts, rodeos and sports that aren't listed under events.