May brings warm weather and an end to the snow. Memorial Day weekend is the unofficial start of summer with festivities across the start. Fun events include the Downtown Denver Arts Festival and the Mountain Film In Telluride. Read our events blog.
2020 Annual May Festivals in Colorado
Date: Wed-Sun, May 1-5, 2019
Address: Cañon City
About: Long running music festival featuring a parade, rodeo and carnival. High school, middle school and junior high school bands from across the country compete in Concert Band, Jazz Band, Parade and Orchestra.
Date: Fri-Sat, May 3-4, 2019
Address: Cañon City
About: Founded in 1872, this is Colorado's longest continuously running rodeo, held over two days as part of the aforementioned Cañon City Music & Blossom Festival.
Date: Thur-Sat, May 2-4, 2019
Address: Durango
About: 13th annual wine festival showcasing hundreds of craft wines, spirits and beers. The Walk-About Durango is a wine tasting held Friday and the Grand Tasting starts Saturday afternoon.
Date: Fri-Sun, May 3-5, 2019
Where: Fruita
About: Four day celebration of mountain biking featuring seminars, competitions and a giant expo, now in its 24th year.
Date: Sat, May 4, 2019
Address: Estes Park
About: You "adopt" a little rubber duck and race it down the Fall River. 95% of your entree will go to your choice of over 60 Estes Valley charities. There's also prizes for hundreds of entries. Bond Park will feature family games and live music. In addition to the duck race, vendors in downtown Estes Park will be having a sidewalk sale Saturday and Sunday.
Date: Sat-Sun, May 4-5, 2019
Address: Civic Center Park, Denver
About: 32nd Cinco de Mayo celebration with music, dancing, food and festivities.
Date: Sat-Sun, May 4-5, 2019
Address: Denver
About: 6th weekend celebrating the Kentucky Derby and Cinco De Mayo. It features over 100 local makers live music on two stages, a VIP program and a lot of Colorado craft food and beverage.
Date: Fri-Sun, May 22-24, 2020
Address: Durango-Silverton
About: Historic bike race against the Durango and Silverton train, now in its 49th year.
Date: Fri-Mon, May 24-27, 2019
Address: Craig
About: Old West cultural festival that takes place over the Memorial Day Weekend at several locations: Fairgrounds, Downtown, and Cedar Mountain. Activities include a horse show, parade, carnival, live music, food and games.
Date: Fri-Mon, May 24-27, 2019
Address: Telluride
About: Film festival held since 1979 in downtown Telluride, making it one of the longest running in America.
Date: Sat-Sun, May 25-26, 2019
Address: Stapleton, Denver
About: 21st annual arts fest showcasing fine art from Colorado and national artists.
Date: Fri-Sun, May 25-27, 2019
Address: Denver
About: The ultimate pinball and gamer festival returns for its 16th year. Attend one or all three days and play all the games you can, no quarters needed.
Go To June Events
Trending in May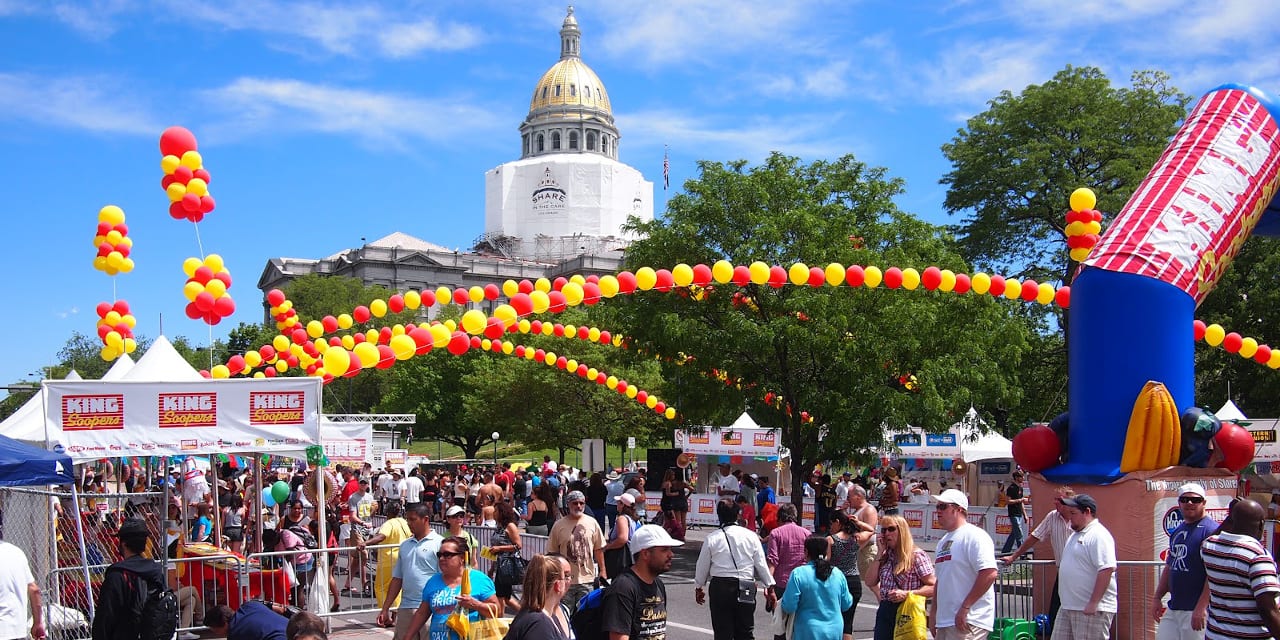 Spring in Colorado is a dazzling time of year. As the snow starts to melt and…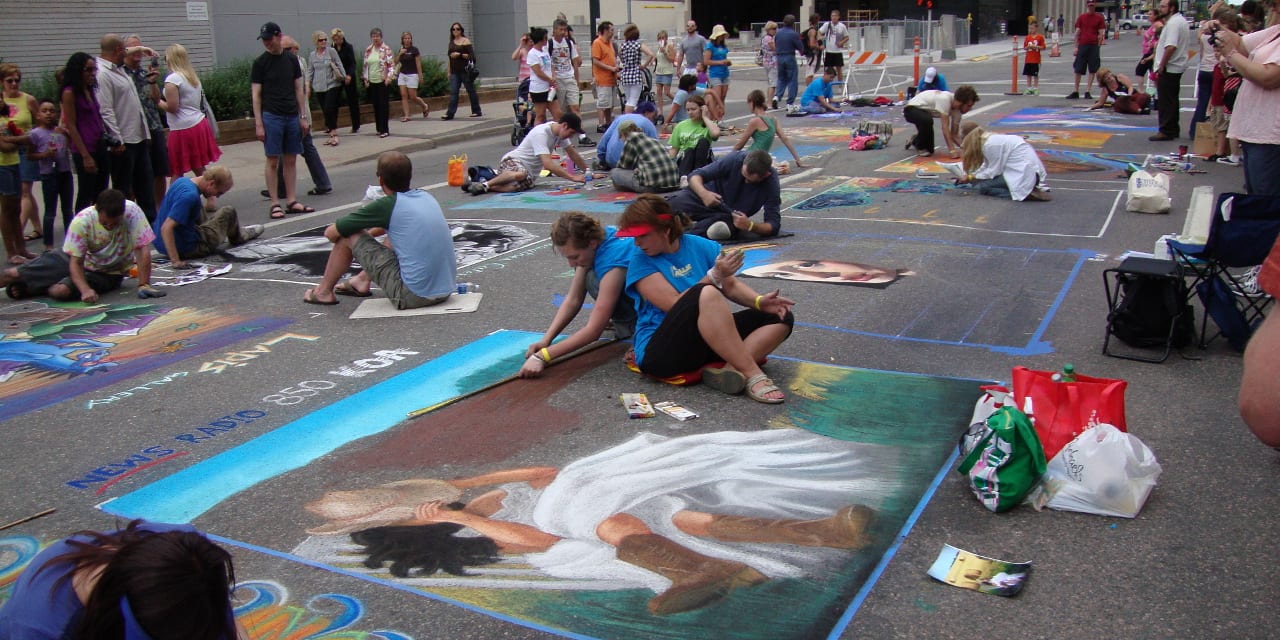 [Denver Chalk Art Festival. Photo: Ed Donahue] Come spring, Colorodans can't wait to take on the…
Related Activities
Search for upcoming performing arts, rodeos and sports that aren't listed under events.