The Durango Blues Train is a one-of-a-kind musical ride through the heart of the San Juan Mountains. It's a live blues festival that takes place on a scenic narrow-gauge railroad in one of the most beautiful locations in Colorado.
The trip takes about 3.5 hours and ends where it begins at the Durango Railroad Depot. It departs Durango three times in August, with the same lineup each night. This year the dates are from Thursday to Saturday, August 24th – 26th, 2023.
Our Experience on the Durango Blues Train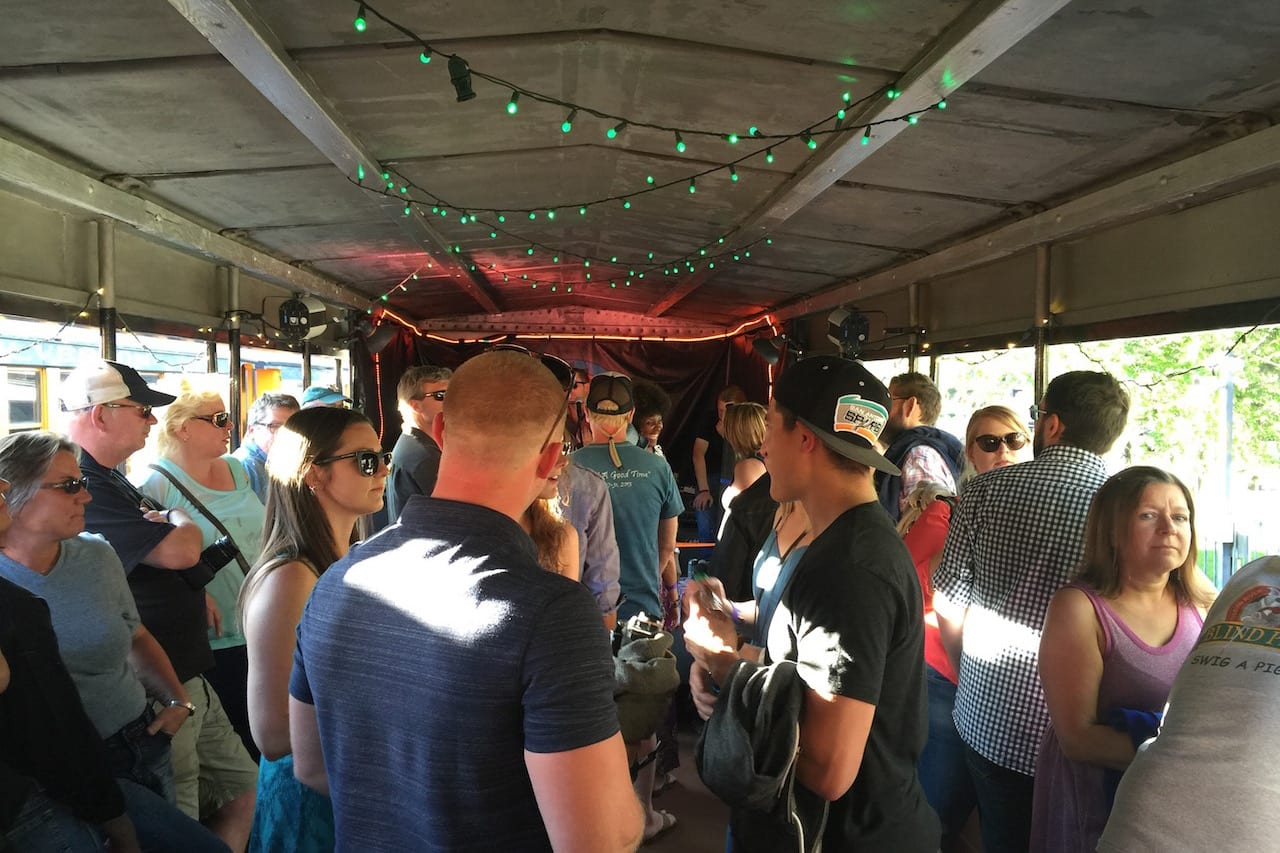 There were six bands that played when we rode on Saturday night in May. It was easily one of the best events I've ever attended in Colorado. The sold-out train was far less crowded than anticipated, as there was plenty of room to navigate between the cars to find your favorite tunes.
Beer was reasonably priced at $4 per can, but there wasn't much to grub on, so eat before you ride. There are a few cars without music, so you can rest if you need to escape the noise for a minute.
While the locomotive turns around at Rockwood, the halfway point, you can get off the train for 15-20 minutes. The May lineup included Dragondeer, Dan Treanor's Afrosippi Band with Erica Brown and MJ, Cary Morin, Grant Sabin, Mark "Porkchop" Holder, and A.J. Fullerton featuring Big John Shrader.
Durango Accommodations
Read about the best hotels in Durango.
Details
Address: 479 Main Ave, Durango, CO 81301
Phone: 970-728-8037
Date: Thursday – Saturday | August 24 – 26, 2023
Website: durangobluestrain.com