November is an exciting month in Colorado. Most ski resorts begin opening and recreation shifts to winter activities. Fun events include the Denver International Wine Festival which features world class wine and food.
2017 Annual November Festivals in Colorado
Date: Wed-Fri, November 1-3, 2017
Address: The Westin Denver International Airport
About: 13th annual celebration of international food and wine.
Date: Sat, November 4, 2017
Address: Colorado Springs
About: 11th annual big beer festival that raised $70,000 for charities at a previous year's event. It features more than 80 Colorado brewers.
Date: Sat, November 11, 2017
Address: Evergreen
About: Community arts festival showcasing handmade gifts along "Main Street" inside Evergreen High School.
Go To December Events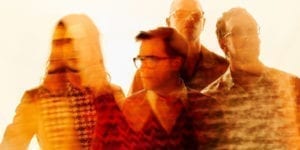 Weezer/Pixies on July 31, 2018 at Fiddler's Green (affiliate) - Hear tracks off Weezer's 2017 11th studio album, Pacific Daydream and Pixie's 2016 Head Carrier at Fiddler's Green in Denver. 49% off! $20 ($39.45 value) for one general-admission lawn ticket, $25 ($42.85) for select rows in sections 201 or 205...
Some event related activities
Search for upcoming performing arts, rodeos and sports that aren't listed under events.