April brings an end to the ski season at most resorts, and with that a whole lot of festivities. As warm weather melts away the snow, recreation shifts to summer activities. Exciting events include the Taste Of Vail which is Vail's largest food and wine fest. Read our events blog.
Due to COVID-19, all of the upcoming events for the next several months are subject to cancellation or postponement. Please double-check the event's official website for the most accurate, timely information on whether an event is happening.
2020 Annual April Festivals in Colorado
Date: Saturday's in March and April (March 7-April 12), 2020
Address: Gondola Square, Steamboat Springs
About: Free concert series now in its 21st season, held at the base of the mountain. Several concerts are held over the course of the ski season. The series features a mix of music genres with many big name acts having performed. The concert runs from 3:30-5pm.
Date: Wed-Sat, April 1-4, 2020
Address: Vail Village
About: 30th annual Taste is the largest food and wine festival in Eagle County.
Date: Tue-Sun, March 31-April 5, 2020
Address: Aspen
About: 29th year celebrating one of the continent's best short film festivals and Oscar-qualifying showcase. International short films are defined as 40 minutes or less.
Date: Sat, April 11, 2020
Address: Gondola Square, Steamboat Springs
About: 40th annual event features homemade sleds constructed only using cardboard, glue, string, water based paint, duct tape and masking tape. It's a race down Headwall in this hysterical end to the season.​
Date: Sun, April 12, 2020
​Address: Gondola Square, Steamboat Springs
About: 13th annual event features skiers and riders attempt to cross a pond at the base of the mountain. Judged on distance, outfit creativity and crowd response. A free Bud Light concert follows at 3:30pm.
Date: Fri-Sun, April 17-19, 2020
Address: Durango
About: Three days of concerts showcasing bluegrass bands from around the country. Special events include a Durango-style barn dance, Saturday night Celtdown, and music in local restaurants and bars. Headquarters is in the historic Strater Hotel.
Date: Wed-Sun, April 22-26, 2020​
Address: Carbondale
About: Five day Carbondale film festival with traveling events throughout the year.
Date: Wed-Sun, April 29-May 3, 2020
Address: Cañon City
About: Long running music festival featuring a parade, rodeo and carnival. High school, middle school and junior high school bands from across the country compete in Concert Band, Jazz Band, Parade and Orchestra.
Date: Thur-Sat, April 30-May 2, 2020
Address: Durango
About: 14th annual wine festival showcasing hundreds of craft wines, spirits and beers. The Walk-About Durango is a wine tasting held Friday and the Grand Tasting starts Saturday afternoon.
Go To May Events
Latest in April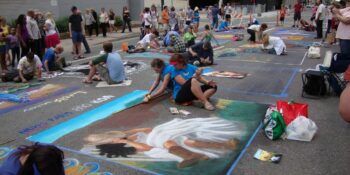 Come spring, Colorodans can't wait to take on the approaching warm weather days. And this is…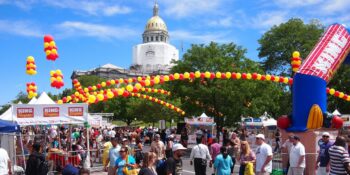 Spring in Colorado is a dazzling time of year. As the snow starts to melt and…
Related Activities
Search for upcoming performing arts, rodeos, and sports that aren't listed under events.