April brings an end to the ski season at most resorts and with that a whole lot of festivities. As warm weather melts away the snow, recreation shifts to summer activities. Exciting events include the Taste Of Vail which is Vail's largest food and wine fest and two popular film festivals.
2023 Annual April Festivals in Colorado
Go To May Events
Latest in April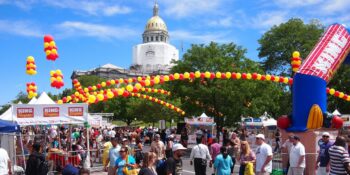 Spring in Colorado is a dazzling time of year. As the snow starts to melt and…
Read more event articles
Related Activities
Search for upcoming performing arts, rodeos, and sports that aren't listed under events.