Attending a rodeo is truly a western experience. The first known rodeo was held in Deer Trail, about an hour east of Denver, in 1869. Most rodeos are held during the summer season, sometime between May and September.
Pro and Amateur Rodeos in Colorado
Steamboat's ProRodeo Series occurs from mid June to mid August, bringing talented competitors from across the country. For a winter rodeo, check out the notorious National Western Stock Show, held in January.
Guide to Rodeos in Colorado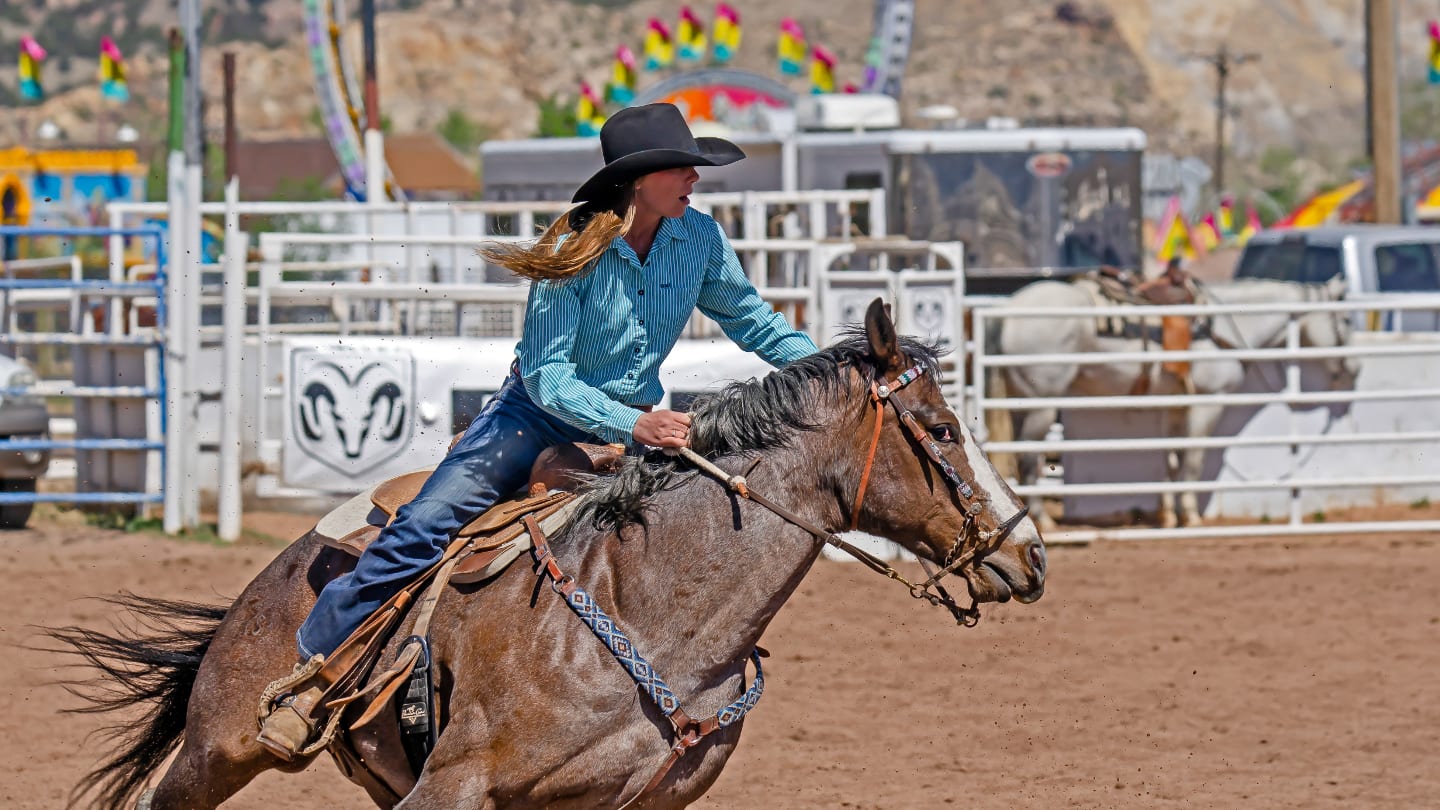 If you spend enough time in Colorado you're bound to come across a rodeo. When you do, make sure you buy a ticket and grab a seat for the event.
Most areas of Colorado will host a regional rodeo inviting all challengers and on-lookers to experience the show. Tickets are usually affordable and the mountain air is crisp. Some rodeos are part of greater festivals, which include live music, local food, arts and crafts.
Cattleman's Days is considered the "Granddaddy of Colorado Rodeos". Since 1900 the Gunnison Valley has been celebrating wild west style. It occurs every July, with the rodeo taking place over three days.
Some common rodeo events include steer roping, team roping, mutton busting for the kids, barrel racing and the infamous bull riding, among a dozen others. A rodeo clown usually hosts the show, keeping everyone entertained in between events.
So wherever you're planning a trip this summer season, be sure to include a rodeo on your itinerary. It's easy to find one and sure to be an unforgettable memory.
Related Activities
Watch cars zip around the track at a number of speedways found on both the Front Range and Western Slope. Denver is a big time sports city with teams in all the professional leagues.