With a plethora of indoor and outdoor rinks, you can skate year-round here. Thanks to the Rocky Mountains, Colorado is home to lots of outdoor ice rinks. Most lakes began to freeze over in November and start opening up shortly after, through March, weather permitting.
List of Outdoor Ice Rinks in CO
Most resort towns have a frozen pond or lake that opens for ice skating each winter. Most of these rinks are completely outdoors, while some are partially covered with a roof. You can find both free and those that charge a small fee for use. Ice skates are usually available for rent.
List of Indoor Ice Rinks in CO
Ice skating is available year-round at indoor rinks across the state. These large ice rinks usually host a myriad of activities, from hockey leagues to figure skating classes. Skate rentals can be found at each one.
Map of Indoor and Outdoor Ice Rinks
Featured Ice Skating
Guide to Ice Skating in Colorado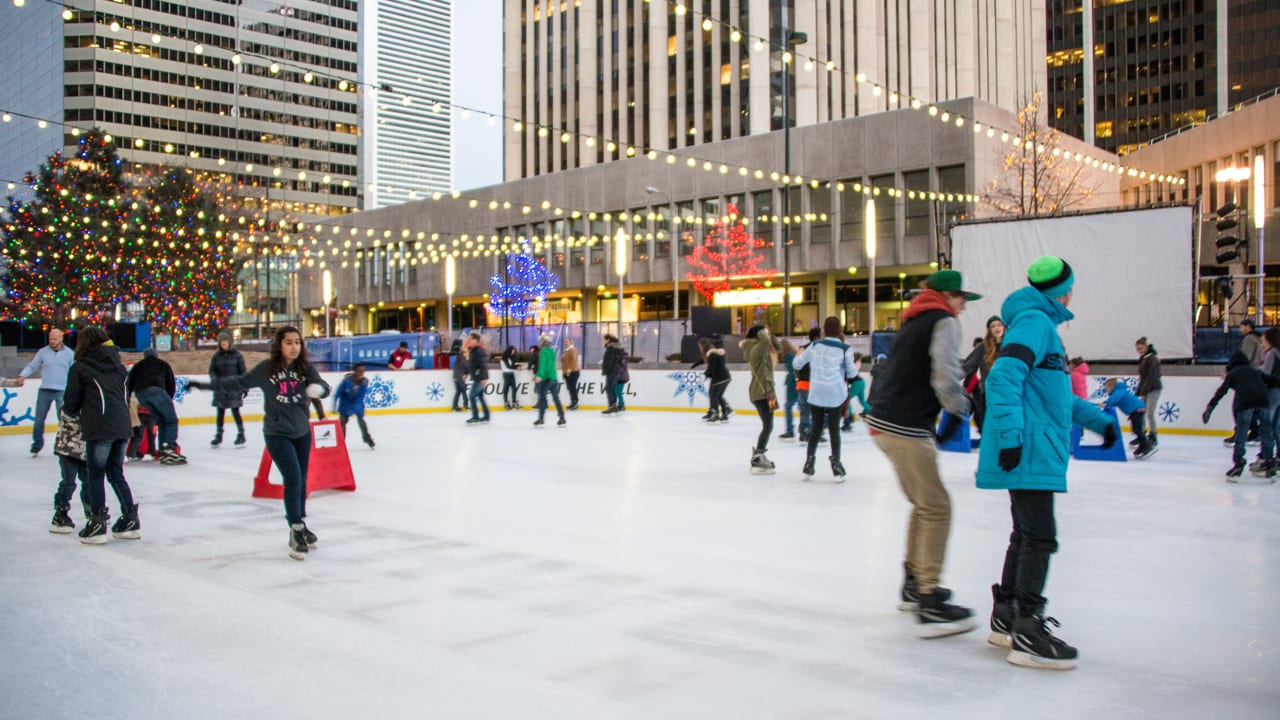 Ice skating has long been a popular winter activity in cold places. It is believed to have its roots in Scandanavia a few thousand years ago. People would glide across the ice with flattened bones attached to their feet to move more efficiently. Steel skates were conceptualized in the 13th century by the Dutch.
In Colorado, ice skating is a year-round activity, whether it be indoors at a rink or outside on a frozen lake. Most of the venues are open into the night, so it's a great activity for after work or school. The Rocky Mountains provide a truly memorable place to have some fun on the ice!
All levels and ages can enjoy ice skating in Colorado. Each rink will usually have cheap rentals, but it's always smart to arrive early in case they sell out. Skate sizing is the same as normal shoe sizing.
Hockey and broomball leagues are also common at the indoor and some of the outdoor rinks, such as Evergreen Lake, for a range of ages and abilities. These games are a fun way to get better at skating and make new friends.
Winter outdoor ice skating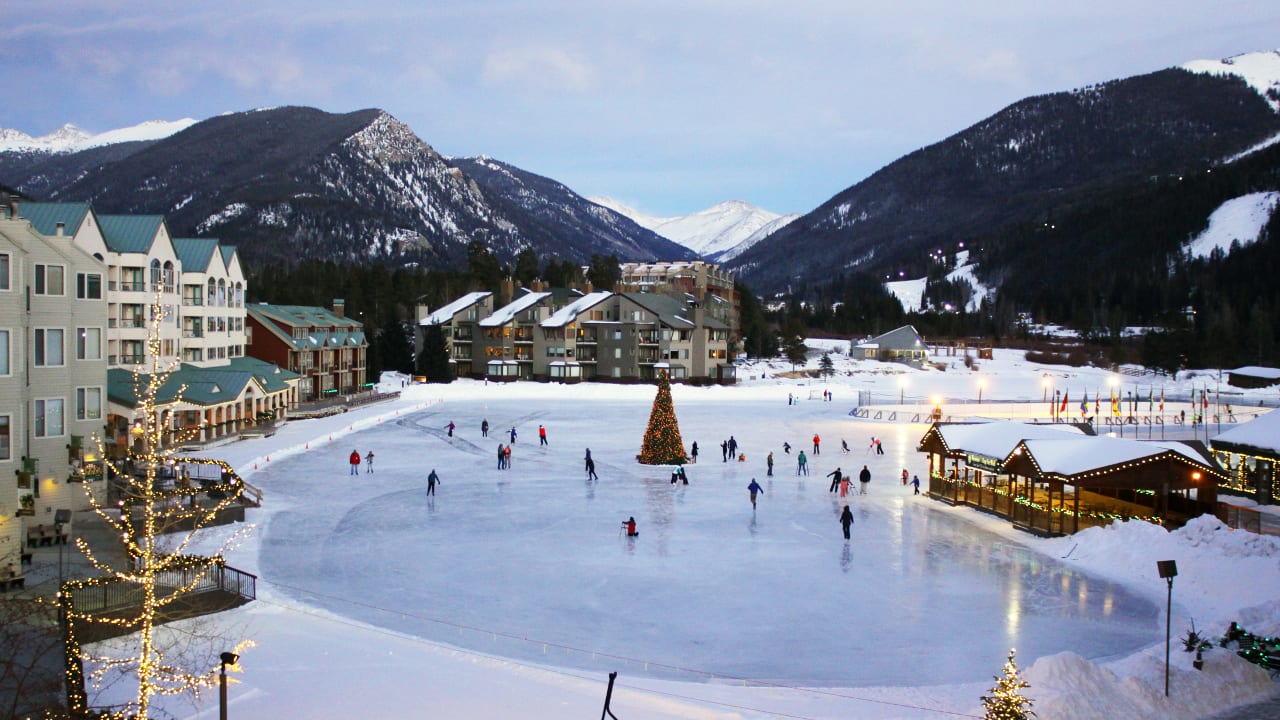 Take a chance on the ice this winter if you have the opportunity to pass by a rink. Each resort town generally boasts a wonderful outdoor rink to skate the night away. If not, they probably have an indoor rink open year-round.
The largest Zamboni-maintained ice rink in North America is Keystone Lake. It's a five-acre lake open to all types of skating and even hockey. Evergreen is another massive lake that's a can't-miss for those looking for an unforgettable experience.
There are small picturesque rinks at Beaver Creek, Copper Mountain, Vail, and Winter Park. These rinks are in the heart of the lovely resort villages. It's the perfect, peaceful activity after a day on the mountain.
Year-round indoor ice skating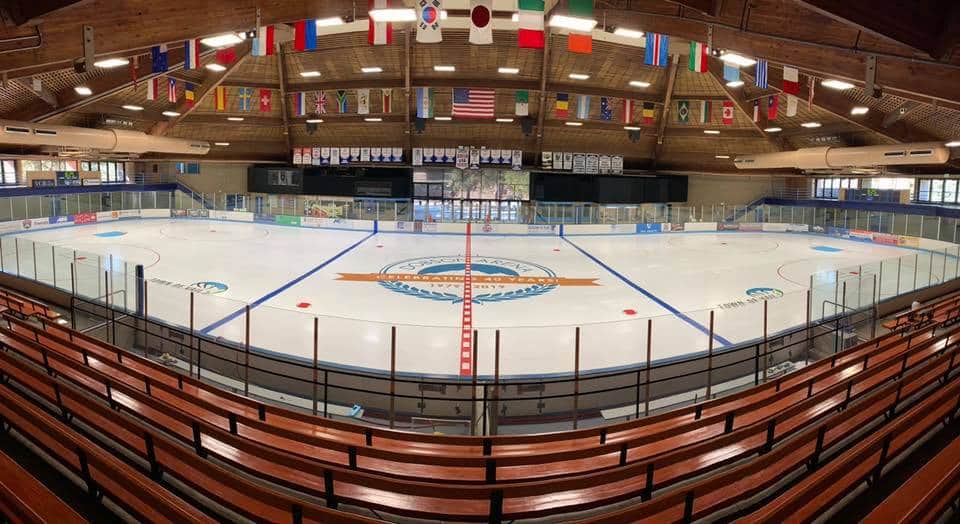 When winter passes, or if there's no outdoor option, skating is still a blast indoors. If you're at a ski resort, Steamboat features the Howelsen Park Ice Arena, which has an Olympic size rink and bleachers for those looking to observe. Both Breck's Stephen C West Arena​ and Vail's Dobson Ice Arena have large, multi-purpose ice rinks for year-round fun.
It's usually pretty easy to find an ice skating rink around if you're in a larger town. Checking out the guide to which rinks are near each town in Colorado is a great way to find one near you.
Tips for Getting on the Ice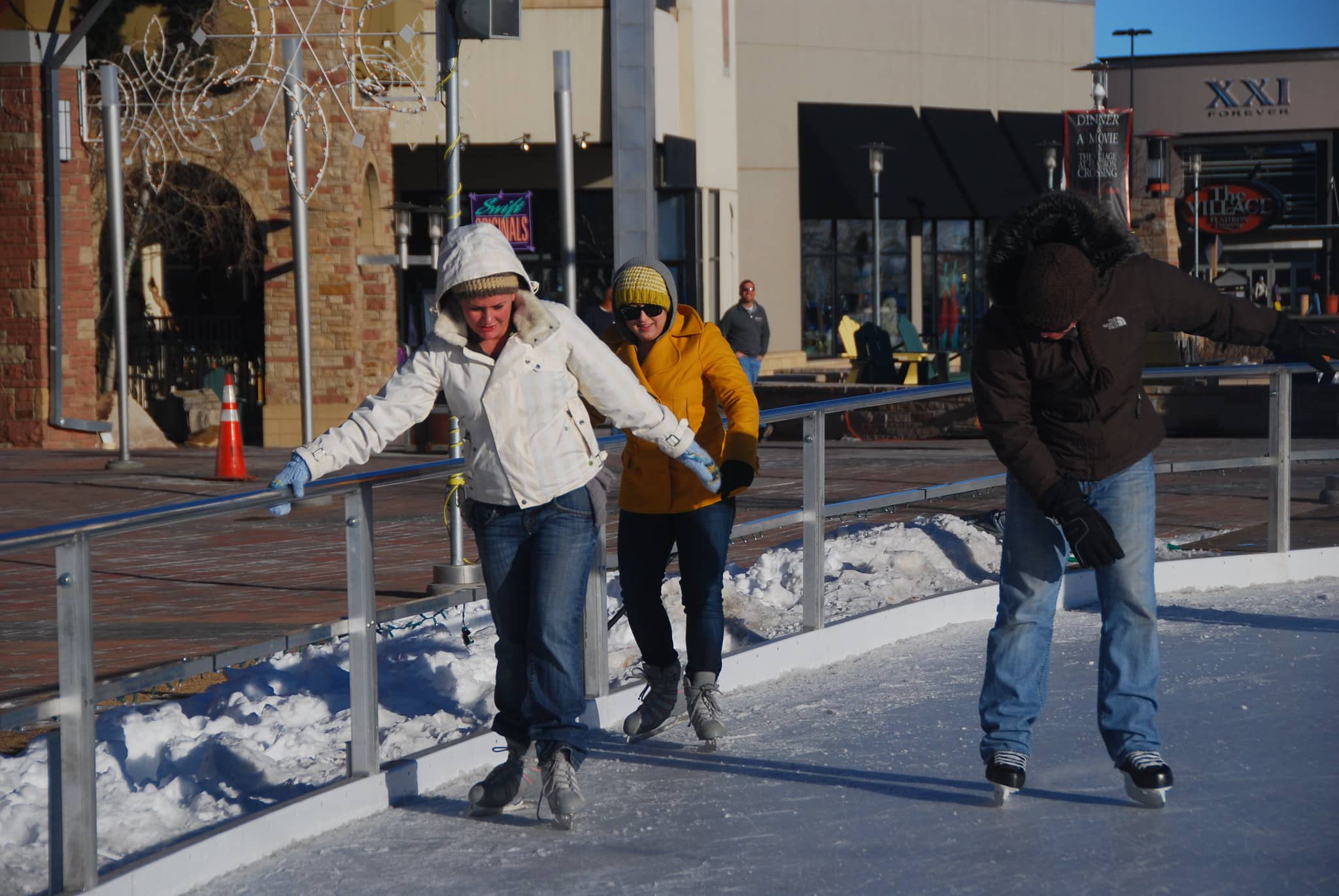 If you've never set foot in an ice skating rink (or maybe it's just been a long time), don't let it deter you from having fun! Everyone starts from somewhere, so take a look at these tips and remember to just have fun. If you want to get more seriously into skating, lessons are available at nearly all the indoor ice skating rinks and a few of the bigger outdoor rinks.
Whether indoor or outdoor skating, it's wise to wear warm, long layers. Gloves, long socks, and a hat are the cherry on top to ensure you're comfortable for the whole experience.
Lace up your skates tight enough that they support your ankles as you move around. If they're too loose you'll feel it in your shins pretty quickly, but make sure you leave enough wiggle room so your feet don't go numb!
If you're new to the ice, take a minute before you step into the rink to see which direction the other skaters are going. There is typically a pretty obvious pattern either clockwise or counterclockwise.
Don't be afraid to stay near the wall and start slow if you've never skated before. Try just walking on the ice and getting used to balancing before gaining speed.
If you feel like you're going to fall, lower your center of gravity by bending your knees to stabilize yourself.
Colorado Skating Events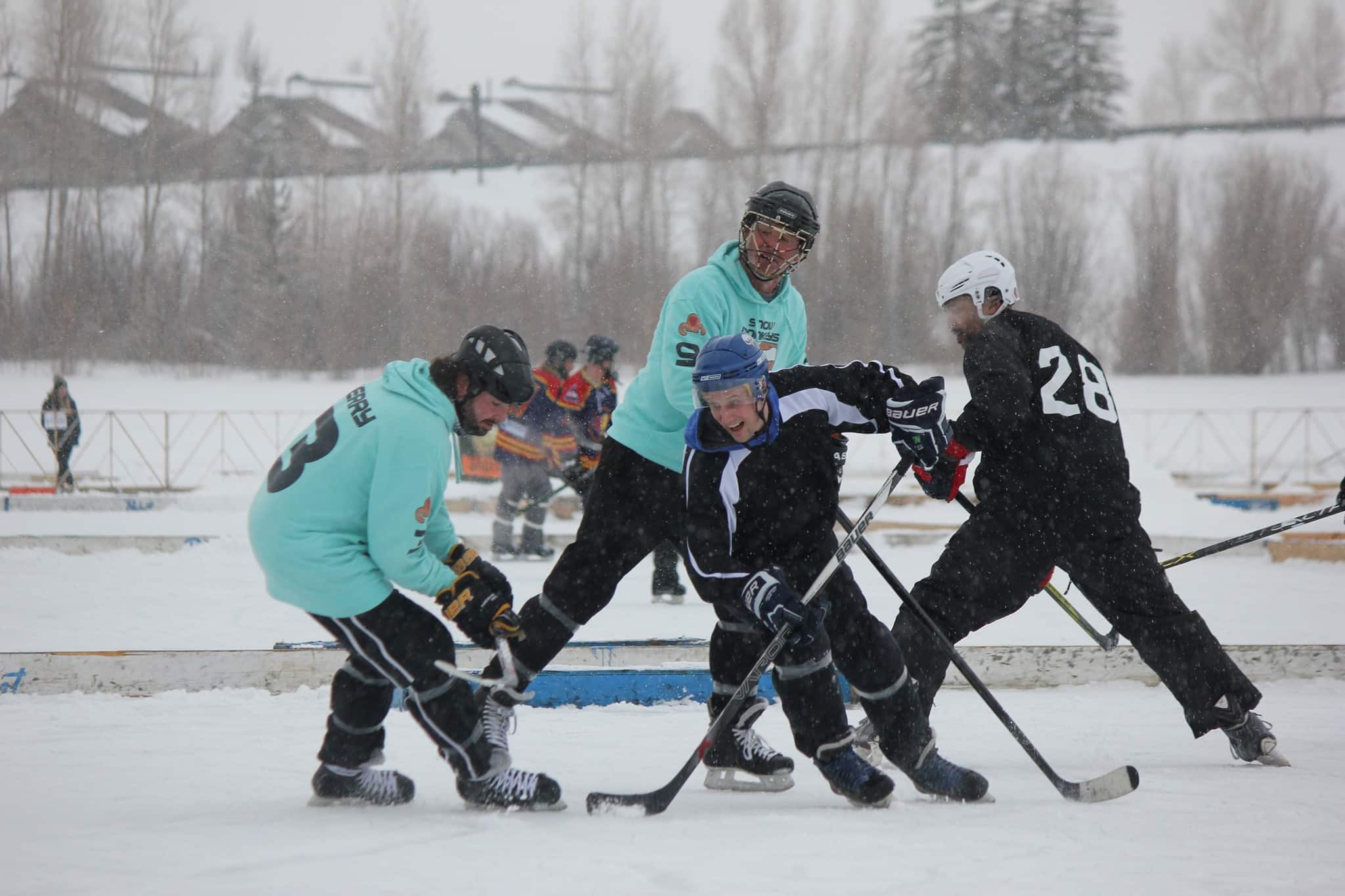 Feb – Colorado Pond Hockey Tournament – Anyone is welcome to enter this stress-free pond hockey tournament held each year in Silverthorne. Teams of 4-6 can compete in a number of categories based on skill level. A portion of the registration fees benefits local charities.
Feb – Palmer Lake Winterfest – In addition to other fun winter-themed activities, the town hosts a broomball tourney for all to join. There are three categories: adult, family/friends, and youth who compete for the title of World's Okayest Broomball Champions.
Feb – Grand Lake Pond Hockey Classic – This is a fairly new tournament that has gained popularity in the Grand Lake area. The frozen lake is sectioned off into 5 rinks where 45 teams battle it out to be crowned champions.
Ice skating is a fun activity for the whole family to enjoy in the Centennial State. Have a terrific time exploring Colorado's many indoor and outdoor ice rinks.
Latest in Ice Skating
View more ice skating articles
Related activities
Time to hit the mountain on one of Colorado's many world-class slopes. Snow tubing hills are usually easy to find near resort towns.