Read our federal lands blog. View all federal lands.
National Grasslands in Colorado
Two national grasslands preserve Colorado's natural prairie landscape. Each are located on the plains in the eastern part of the state. You can camp, hike, bike and discover native wildlife at both the Comanche and Pawnee grasslands.
Guide to National Grasslands in Colorado
Popular posts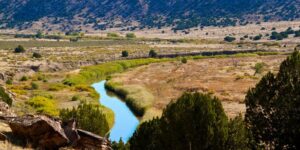 Dino tracks, rock art & historic ruins at Picketwire Canyonlands – If you have had the opportunity to visit the Picketwire Canyonlands, at least once, you would understand why hundreds of families come here to spend their holiday each year. Time…