From natural to manmade, Colorado has a long history of amazing landmarks. What started millions and millions of years ago underground, has slowly transformed the Centennial State into one of the most remarkable places to be. While human history occurs much later, there are some ruins in the southwest that are more than a thousand years old.
National Natural Landmarks in Colorado
There are fifteen national natural landmarks in Colorado. Fourteen of them are located entirely within the state, while one of them, Sand Creek, partially extends into Wyoming.
Note: Many are open to the public, while some are on private lands and not accessible.
Manmade Landmarks in Colorado
Monuments, bridges, and other stunning landmarks were created with passion. For as long as they've been around humans have made their mark on the land. Explore some of Colorado's most prominent manmade landmarks.
Tunnels in Colorado
With all its mountainous terrain, Colorado boasts its fair share of tunnels. You'll find both automobile and railroad tunnels in the state, with an opportunity to traverse through a great deal of them. Some of these historic landmarks though are closed to the public and non-operational.
Prisons in Colorado
Home to the United States' only federal supermax prison, Colorado is home to 20 state-run penitentiaries as well as 4 federal institutions.
Featured Landmarks
Guide to Landmarks in Colorado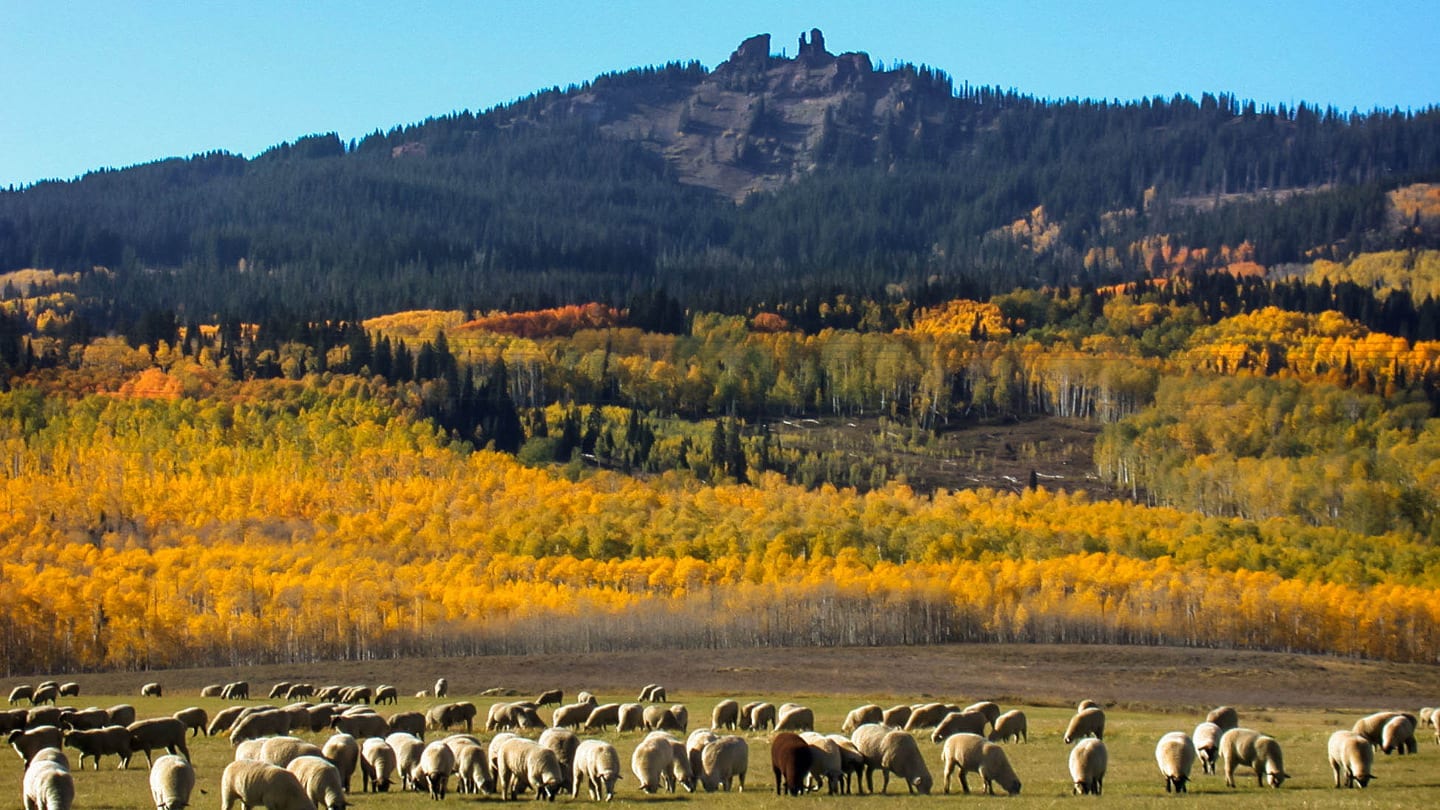 Historically, landmarks were used to navigate and still are. Their prominent stature was easy to recognize from afar and guided many explorers on their journey. Nearly everyone on the Front Range knows to use the Rockies to the west, like a compass.
Landmarks nowadays, especially with GPS and smartphones, aren't required as much for navigating. Instead, landmarks could be any significant human-built structure or natural landscape feature. Examples would be monuments or canyons.
Landmarks within Colorado public lands
In addition to the aforementioned national natural landmarks and human-made landmarks, there are countless other landmarks worth visiting.  Some local city and county parks have lakes available. Lots of rivers and lakes are on federally owned public land. A majority of state parks offer a place to fish.
Natural Landmarks
Whether used for navigation or just to visit and behold, Colorado is one of the top places in the world to see breathtaking natural landmarks. Go on any scenic drive in the state and you'll understand why so many people want to spend time here.
Examples of historic, navigational natural landmarks include Rabbit Ears Pass near Steamboat Springs and Chimney Rock near Pagosa Springs. Both are very distinct rock formations that could be easily explained to someone searching for their route. Today, they are destinations in and of themselves.
National Natural Landmarks – These wonders are designated national natural landmarks to protect them for the future. They are the best examples of biological and geological features in the United States.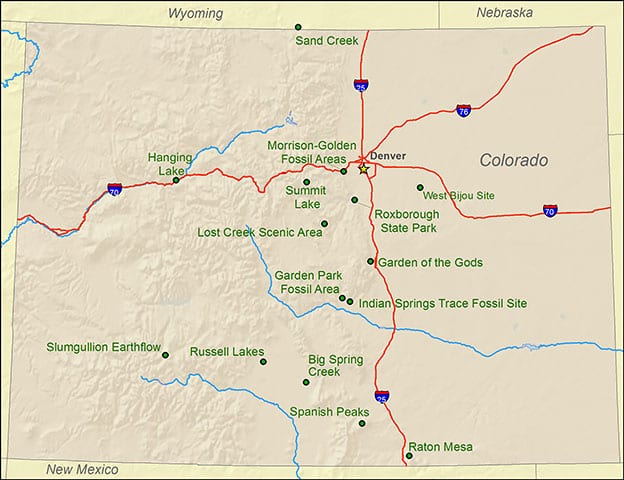 Manmade Landmarks
Humans have long lived in the region and their history can be traced through relics, ruins, and significant landmarks. The Ancient Puebloans built cliff dwellings and mesa-top villages, while early settlers built log cabins, mines, and grand theatres.
Simple rock piles stacked high along a hiking trail can be considered a human-made, navigational landmark. One of Colorado's most unique is the Four Corners Monument, located in the southwest corner of the state. It's the only place in the country where four states touch.
Archeological Sites – Long before Colorado became a state, Native Americans lived on the land. Some tribes were nomadic with little evidence left to visit, while some built significant villages in the southwest, which can be enjoyed today. There are a number of archeological sites in Colorado.
Latest in Landmarks
Related Activities
Explore breathtaking places like the Colorado National Monument and the Black Canyon of the Gunnison. Scenic byways weave through beautiful landscapes. State Parks provide endless recreation.