Nestled in the red rocks near Denver, Roxborough State Park is a designated Colorado Natural Area and a national natural landmark. Over 3,413 acres house a unique community of plant and animal life. The landscape is best described as the intersection of plains grasslands and the thick Front Range forests.
One of the most notable features of the park is the Fountain Formation. Tilted red sandstones rise out of the ground at a 60-degree angle as the result of billions of years of erosion and uplift. The park's elevation ranges from 5,900 to 7,280 feet with plenty of hiking trails for all abilities throughout.
National Natural Landmark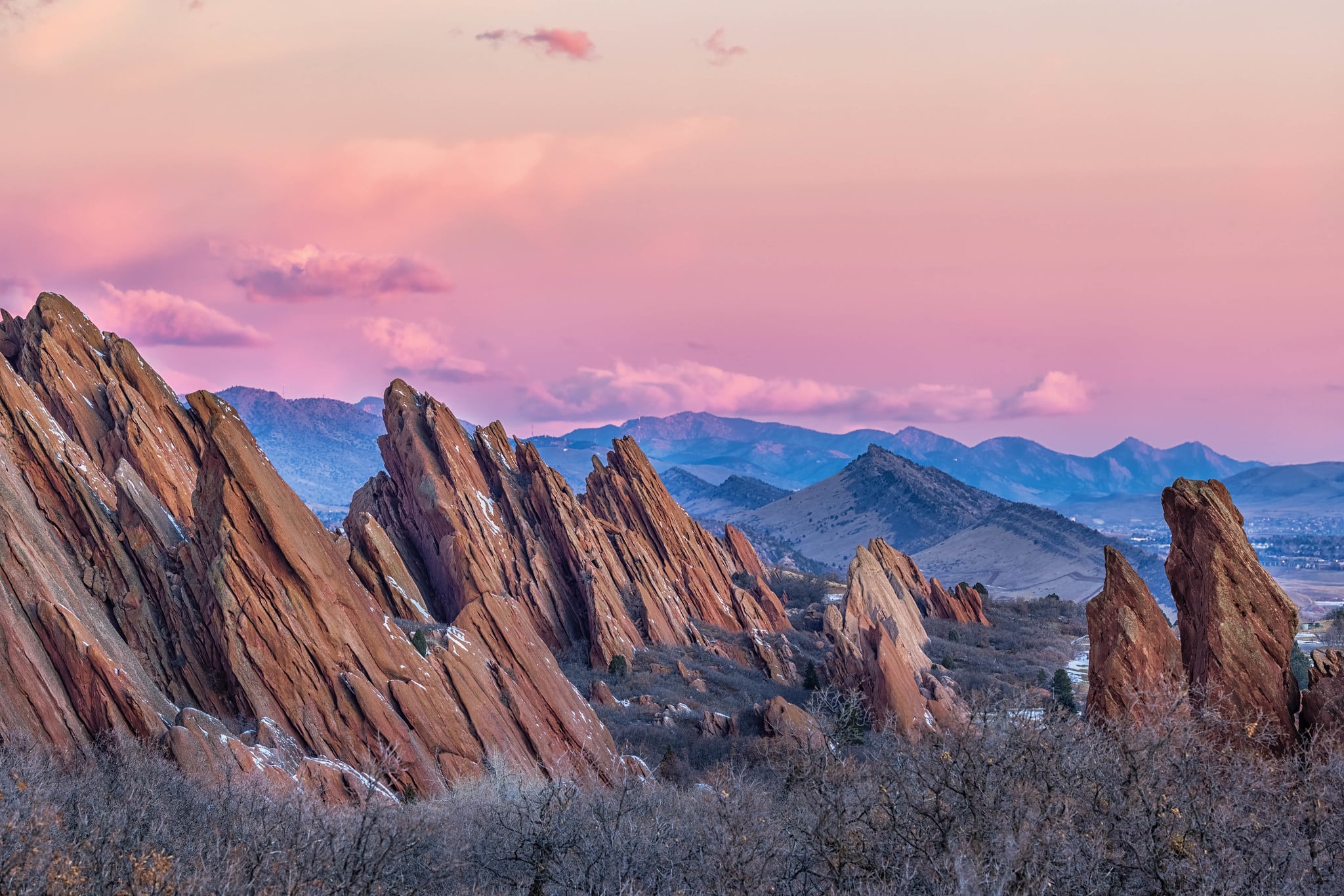 This unique geological landmark is a great example of beautiful sedimentary formations within Colorado's foothills. Roxborough preserves fossils, important hogback exposures, odd-weathering sandstone, and at least two rare plant communities all within the confines of a state park.
Designated as a natural landmark in 1980, the state park was also recognized as a Leave No Trace Gold Standard Site and a National Archeological District. It remains open to the public year-round for a day-use entry fee.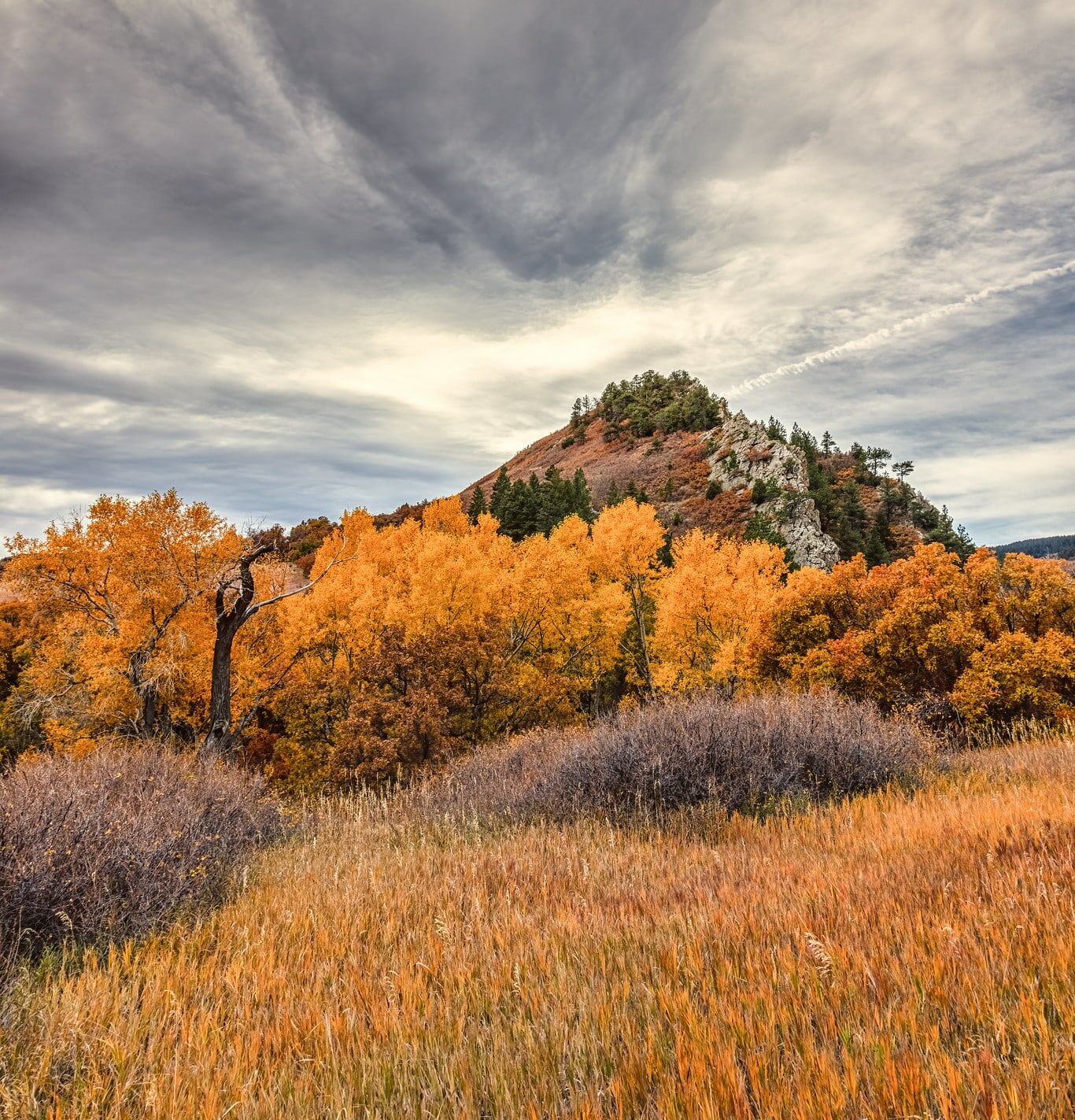 The rocks are the same kind as those found in the Garden of the Gods and Red Rocks. There's an abundance of wildlife thanks to the park's unique ecosystems. A combination of landscapes can be found along the foothills, including grasslands, shrublands, mountains, and forests.
You'll find a number of terrific hiking trails, as well as a visitor center and a small gift shop at Roxborough. The state park provides remarkable sightseeing and wildlife spotting opportunities close to Denver. The only entrance is located just south of Littleton and west of Highlands Ranch.
Activities

Birding – As a designated Audubon Society Important Bird Area, Roxborough is filled with cool spots to bird watch and plenty of trails for watchers to wander.
Camping – None available, day use only. The closest camping is just north in Chatfield State Park at one of their 197 campsites.
Fishing – Also not allowed on the park's property, but if you head to Chatfield there is a large reservoir for fishing and boating.
Hiking – The park has almost 15 miles of trails for foot use only. There is also the Roxborough Ride, an accessible way of touring the park.
Fountain Valley Overlook (0.5mi) – A nice short walk starting at the Visitor Center with great views of red rocks, Dakota Hogback and Lyons Formation.
Fountain Valley Trail (2.3mi) – A loop through some of the most captivating land in the park. The top of the loop winds past some early 20th-century buildings. It takes approximately 1 to 1.5 hours, depending on your pace. The Visitor Center offers an informational book to bring along with 20 numbered pages that coincide with numbered markers on the trail.
Lyons Overlook (1.3mi) – Short walk takes you right to the middle of the Fountain Formation.
South Rim Trail (3.0mi) – Begins at the Visitor Center and guides you through a variety of habitats. There are remarkable views of the Fountain, Lyons and Dakota formations.
Willow Creek Trail (1.4mi) – A gentle trail known for its wildflowers and abundance of birds that are attracted to the nearby scrub oak.
Carpenter Peak (6.4mi) – Just over six miles, this round-trip hike leads to the highest point in the park. It has moderate to steep terrain and spectacular 360° views from the top. Keep an eye out for golden eagles.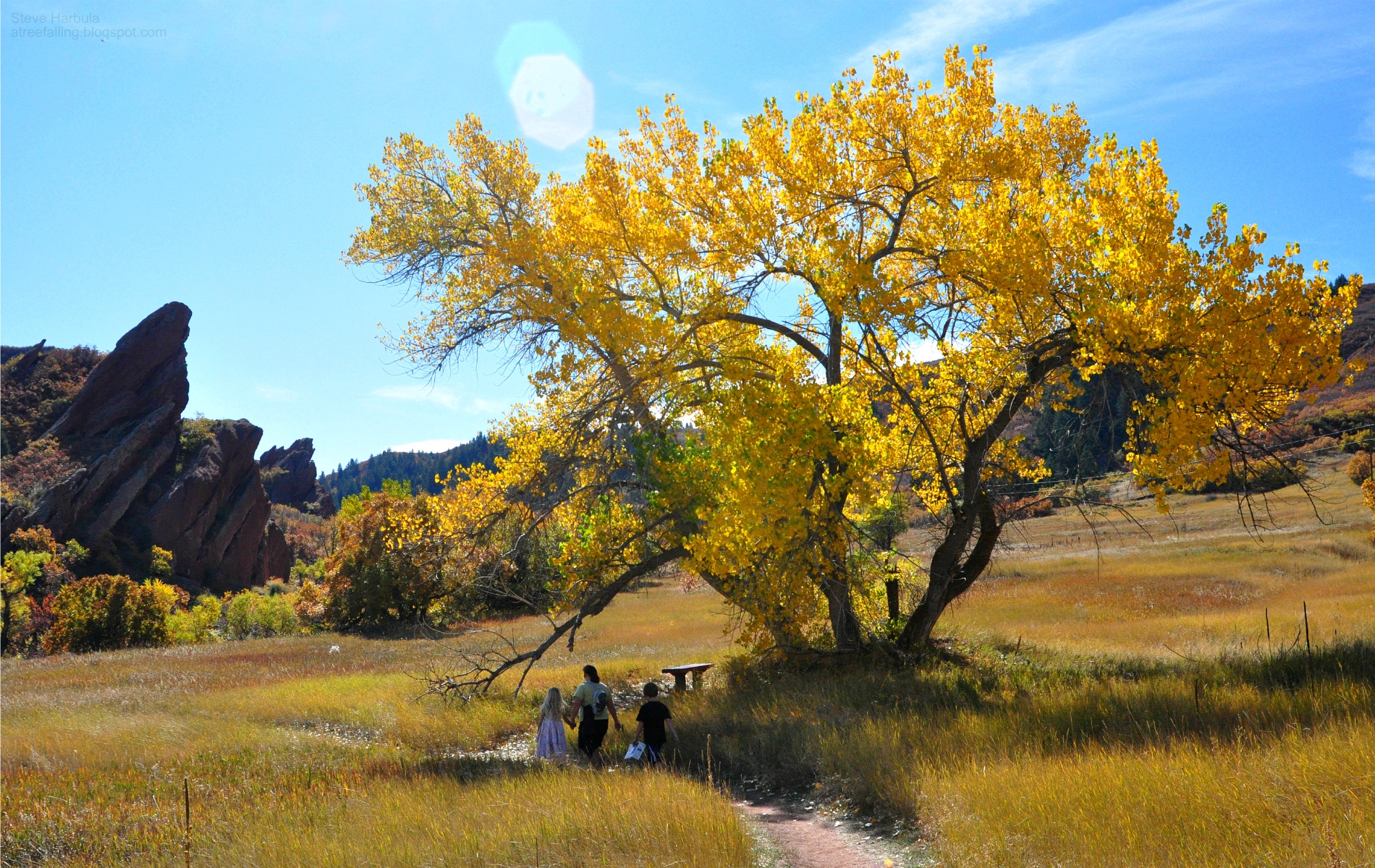 Visitor Center – Has a small gift shop, a theater showing short informational movies, and a few wildlife displays. It's open from 9 am-4 pm on weekdays and until 5 pm on weekends.​ The bathrooms remain open until the park closes.
Winter Recreation – Snowshoeing and cross-country skiing are allowed on designated trails, conditions permitting. Once the Denver area receives a quality snowfall, make your way to Roxborough within a couple of days to ensure it doesn't melt.
Getting There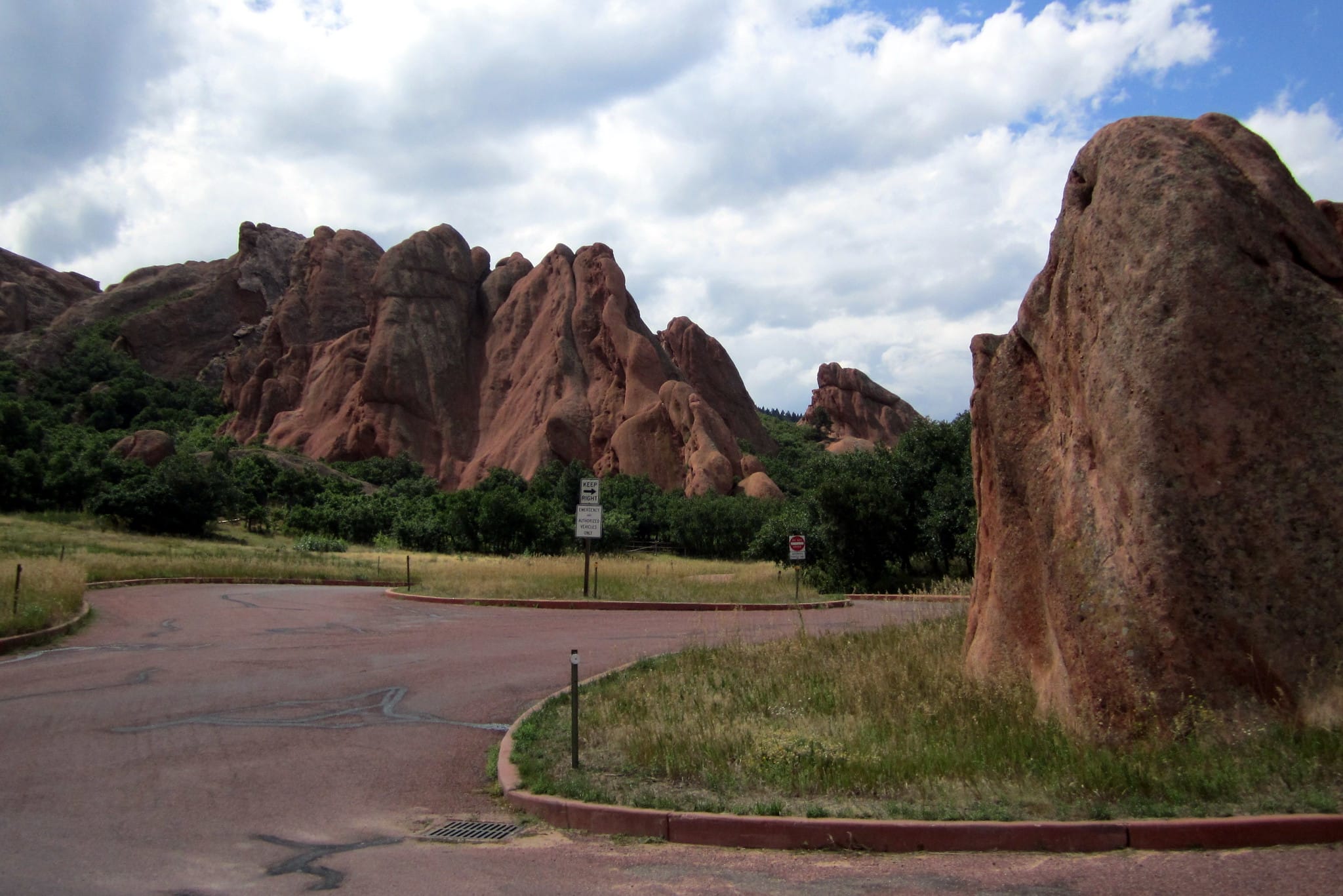 From Denver, take US-85 South for about 18 miles to the Titan Parkway exit. Titan Rd will shortly turn into N Roxborough Drive, which leads you directly into the park.
There is only one way in and out of Roxborough with no other vehicle access throughout the park. Each hiking trail starts at the Visitor Center trailhead, where this is limited parking. This is a popular state park, so keep these things in mind and head out early if you're planning on exploring for the day.
Note that due to the delicate nature of the park's landscapes, they do not allow dogs, campfires, climbing, biking, camping, flying a drone, or smoking of any kind. There is a dog daycare located near the entrance that offers discounts if you show your state park entrance pass.
Details
Address: 4751 East Roxborough Dr, Roxborough Park, CO 80125
Phone: 303-973-3959
Season: Year round
Hours: 7 am – 9 pm daily, earlier in the winter months dependent on sunlight
Fees: Yes, daily vehicle fee or annual pass
Pets: Not permitted in the park
Designated: 1980
Acres: 3,413
Ownership: State
Map: Roxborough (PDF)
Website: cpw.state.co.us/… | nps.gov/…
Latest in Roxborough State Park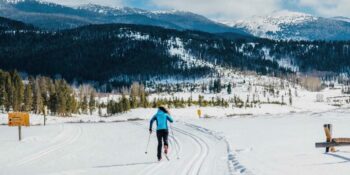 Wintertime in Colorado is one of the best times to play outside. With snow-covered peaks and…